Depression is one of the commonly found mental health issues in people of all age groups. It is generally identified as a sudden constant depressed mood, low energy levels, unexplained weight loss or weight gain, loss of interest in favorite activities, and other symptoms. Most importantly, things become even worse when these symptoms become unbearable to the point that they start to cause impairment in daily life chores.
According to various health experts, depression can be caused due to several reasons. It can happen to an individual due to psychological, biological, genetic, or environmental reasons for stress and tension. Furthermore, it is known to very little that these responsible factors further cause changes in your brain's function that lead to extreme mental and physical discomfort.  
In addition to this, the constant feeling of never-ending sadness and low mood leads to various behavioral and physical changes in the body. The primary reason behind this is that depression negatively affects how you think, act, and feel certain things in your life.   
In the contemporary world, mental health illnesses have become more common than they ever were. For instance, you might have heard about depression in celebrities, politicians, cricketers, the common mass, and basic people from all age groups. 
It is essential to recall that symptoms of depression can vary from mild to severe in different cases. However, the most common depression symptoms in men include:
A constant sad feeling for many months or years
Loss of interest in activities you once loved
Changes in appetite
Sudden weight loss or gain
Insomnia
Not being able to sleep
Prolonged tiredness
Fatigue and aches
Difficulty in concentrating
Lack of motivation
Feeling worthless or guilty for everything
Thoughts of committing suicide or self-harming
Pain and discomfort in the stomach
Apart from these above-mentioned symptoms, depression symptoms in women also include:
Irritability
Talking slowly
Having trouble sitting at one place for too long
Restlessness
Digestive issues
Extreme mood swings
In addition to this, if you ever feel a sudden behavioral change that indicates depression in your younger one, then take a quick look at these depression symptoms in teens:
Sleeplessness
Increased or decreased talking
Racing thoughts
Abnormally elevated mood
A sudden change in social behavior
Irritability
Anger issues
Mood swings
Loss of appetite
It is normal to feel sad or low once in a while, but if you feel like the sadness is not leaving you and has become an evitable part of your life, it is concerning. When this constant sadness begins interfering in your daily life, you might have clinical depression. Luckily, it is a curable disease that can be treated with therapies and medications.
Moreover, different types of depression order require different levels of care and medications for recovery. Thus, diagnosis is an essential part of determining the right kind of treatment in each case.
Major depression- Major depression, also known as 'major depressive disorder' and MDD, comes with intense feelings of sadness that last for longer durations. Many doctors also refer to this type of clinical depression that affects your life in various spheres from your mood, appetite to sleep, and behavior. If you wonder what depression symptoms people with clinical depression experience, they are not any different from other types of depression. Moreover, consumption of drugs, alcohol, or steroids can also trigger MDD in patients.
Persistent Depressive Disorder- It is also known as dysthymia that is another chronic form of depression. Persistent Depressive Disorder is often characterized by feeling symptoms of depression for over 2 years, including a change in appetite, lack of energy, fatigue, trouble concentrating, insomnia, inability to sleep, etc.
Bipolar Disorder- Bipolar Disorder, also known as 'manic depression,' is marked by extreme mood episodes. They can range anywhere from a high energy elevated mood (also called mania) to intense depressive episodes. In addition to this, a person diagnosed with Bipolar Disorder also feels various symptoms of depression, such as deep sadness, hopelessness, loss of energy, and suicidal thoughts, etc. Furthermore, manic depression is further classified into three subcategories:
Bipolar I
Bipolar II
Cyclothymia
4. Psychotic Depression- Patients diagnosed with Psychotic Depression experience a combination of major depression and psychotic symptoms. In other words, a person encounters delusions, hallucinations (seeing things or hearing sounds), and paranoia (fearing that someone is going to harm you). Generally, patients with psychotic depression are treated with a mix of antipsychotic and antidepressant pills. It is quite different from other types of depression as the person is not in touch with reality.
Depression is a curable mental health illness. According to various studies, around 80% to 90% of people experience relief when treated with medications, psychotherapy, or other ways.
Most importantly, before the commencement of diagnosis of treatment, health specialists generally coordinate a thorough evaluation of the disease, including physical examination and multiple interviews. This diagnostic evaluation further helps the doctor to identify specific physical or mental symptoms and know the root cause of depression in your case. All this is necessary to plan a course of action and to provide relief asap.
Psychotherapy that is also popularly known as 'talk therapy,' is sometimes one of the biggest weapons against depression and a few other mental health problems. This type of treatment is generally paired with antidepressants and works the best for mild depression cases. Furthermore, Cognitive behavioral therapy or CBT is one of the most popular subcategories of Psychotherapy treatments. CBT helps the person to identify, realize, and makes changes in behaviors and thoughts in a more positive manner. Moreover, it also helps people with depression focus on solving the present problem rather than being sad or anxious about it. Talking about the duration of this depression treatment depends on the severity of depression and can take from a few weeks to many months.
Electroconvulsive Therapy
This treatment is also called ECT, that is specifically designed for patients diagnosed with severe depressive disorders. It is generally the last option for those who have not responded well to the other mild depression treatments. As the name pretty much itself suggests, ECT involves electrical stimulation in the brain while the patient is given a high dose of anesthesia. Since this is not something that can be taken lightly, ECT is only done by a team of trained medical experts, including a nurse, physician, and anesthesiologist. ECT is usually given 2-3 times in a week and can range from 6-12 treatments for effective results. Antidepressants and psychological counseling works the best in many cases and helps to ease symptoms of depression. However, in depression treatment-resistant cases, standard treatments are not enough as the symptoms keep coming back after a while. Thus, in such cases, ECT proves to be a savior. 
Have you ever heard about antidepressants? If no, then don't worry as we are going to talk about them too. Antidepressants are the most effective depression medication that helps your brain balance neurotransmitters and, thus, regulate your mood and emotions. They help you to sleep better, improve your mood, increase your appetite, and help to focus as well. According to numerous health specialists and doctors, the chemical imbalance in the brain also causes depression and many other mental health risks. Thus, to combat this disbalance, they prescribe anti-depression pills to their patients.
However, it is important to note that these pills are not some form of sedatives or tranquilizers as they do not produce any stimulating or high effect on the consumer. In addition to this, patients have reported a significant difference from the first two or three weeks of their treatment. If, in any case, the patient does not feel anything different or improve, then the psychiatrist will substitute the medication with another antidepressant, probably with a high dose. 
Ever since the global pandemic hit India with its severity that was followed by an unprecedented nation-wide lockdown, stress levels have increased. According to a study conducted during the lockdown, it was discovered that more than 43% of the total population of India suffers from depression. Most importantly, out of the 43%, 26% of people reported mild depression, 11% responded with moderate depression, whereas, on the other hand, 6% were facing severe symptoms of depression.
After months of nation-wide lockdown, people's life has changed drastically. Those diagnosed with depression reported feeling hopeless, little pleasure in doing activities, weight loss despite eating a lot, insomnia, and other severe symptoms. In addition to this, more than 56% responded, feeling tired, unending aches, and less energy.
Bearing in mind the increasing need for remedies at home, numerous health specialists and psychologists have come forward to help people. If you are looking for depression treatment at home, then try to follow a healthy routine. Try to include nuts, fruits, and vegetables along with cutting back on sugar and processed food. In addition to this, lack of sleep also triggers anxiety and makes you feel more irritated than ever.
If you are diagnosed with depression, you might feel symptoms such as low mood, anxiety, pounding heart, stiff muscles, aches, etc. To soothe these symptoms and provide you quick relief, meditation plays a significant role in your journey to defeat this monster.
You might have heard a lot about maintaining a consistent workout routine, doing yoga, and meditation to heal your physical and mental health problems. However, are they effective?
If this question appears a little skeptical to you, don't worry, as people often doubt yoga and meditation's healing capabilities. Depression comes with a lot of negativity in your life, causing negative and horrifying thoughts, dreams, etc. Luckily, meditation can help you to exert power over your brain and calm these thoughts. It helps you to accept what you are going through without feeling shameful or regretful. It also helps you stop judging yourself and freely accept your mistakes and who you are in reality.  Most importantly, depression meditation helps a person be diagnosed with depression to acknowledge that these pessimistic thoughts are not the only possibility.
These are the Bollywood Actors Diagnosed with Depression: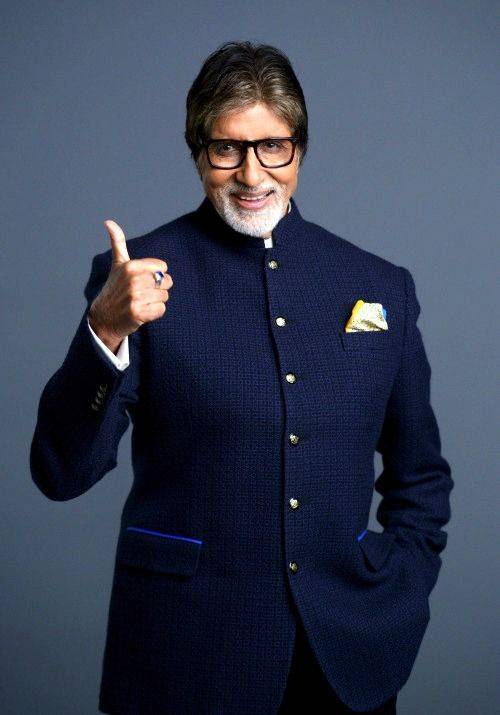 The legendary Indian film actor, film producer, former politician, and television host of Kaun Banega Crorepati, Amitabh Bachhan, was diagnosed with depression in 1996. When Big B's company ABCL went bankrupt along with back to back flopped movies and fewer opportunities, the legend went into the extreme phase of sadness.
---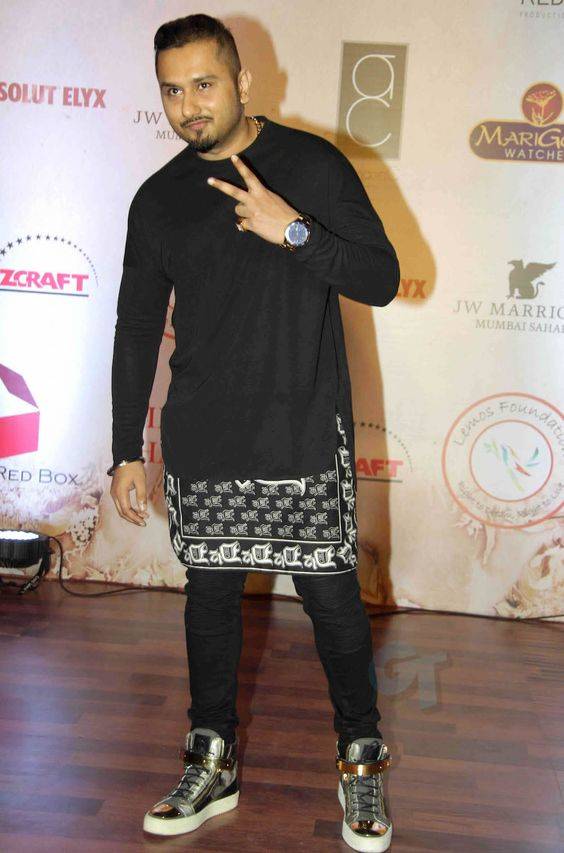 Popularly known by his professional name, Yo Yo Honey Singh is one of the most famous composers, rap composer, singer, film actor, and music producer. Sadly, the Bollywood and Punjabi music industry's gem was clenched in the jaws of depression and alcoholism. He once said in an interview that "I used not to sleep, so the disease started growing slowly inside me."
---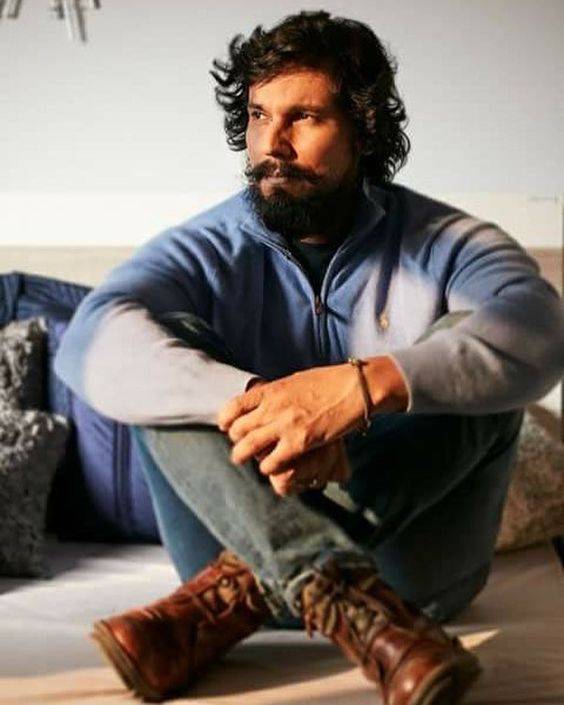 After Big B, Randeep Hooda is also one of the popular Indian actors with depression who opened up about his condition in public. The actor slipped into depression right after the shooting for his legendary film Sarabjit came to an end. The seriousness that his roles demanded in movies like Highway and Sarbjit compelled the actor to lock himself in the bathroom to excel in his roles.
---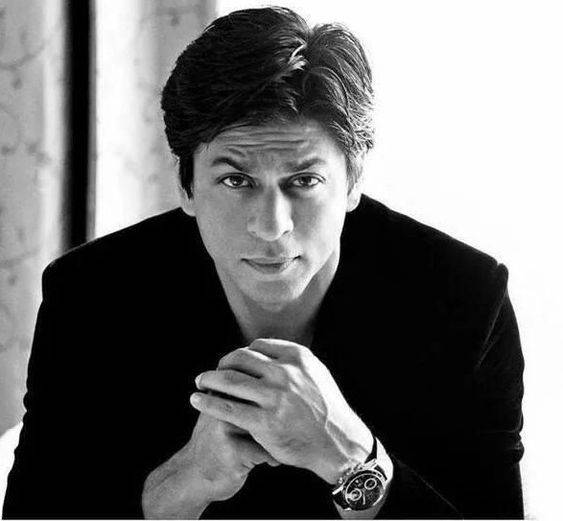 It is almost impossible to believe that the king of Bollywood, SRK himself, had gone through depression in his life. He is one of the many highly renowned celebrities with depression who suffered a shoulder injury in 2008, followed by a dark, gloomy phase in life. He fought fearlessly, defeated the illness, and emerged as a new person with optimistic vibes and a charming personality.
---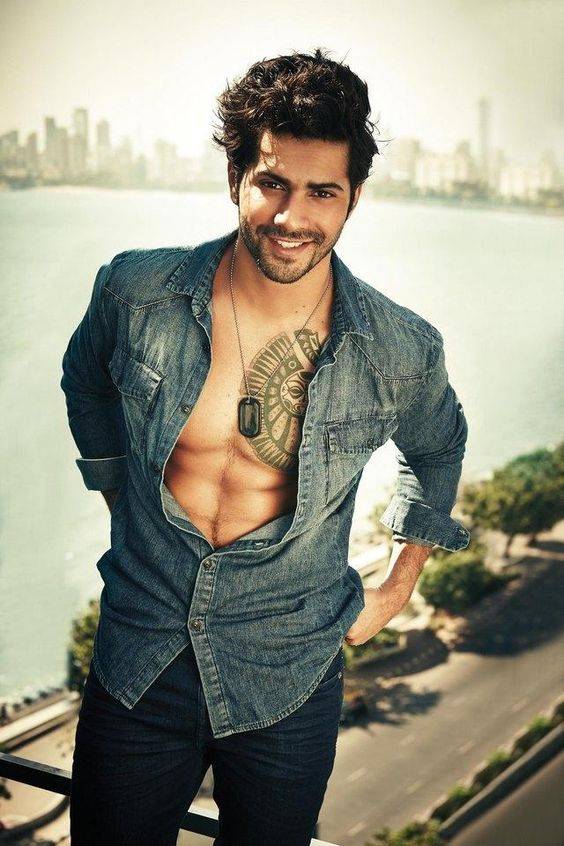 A super handsome and extremely talented actor of Bollywood, Varun Dhawan talked about how he was fighting with depression during his movie Badlapur. It is almost unbelievable how gracefully he has done the movie.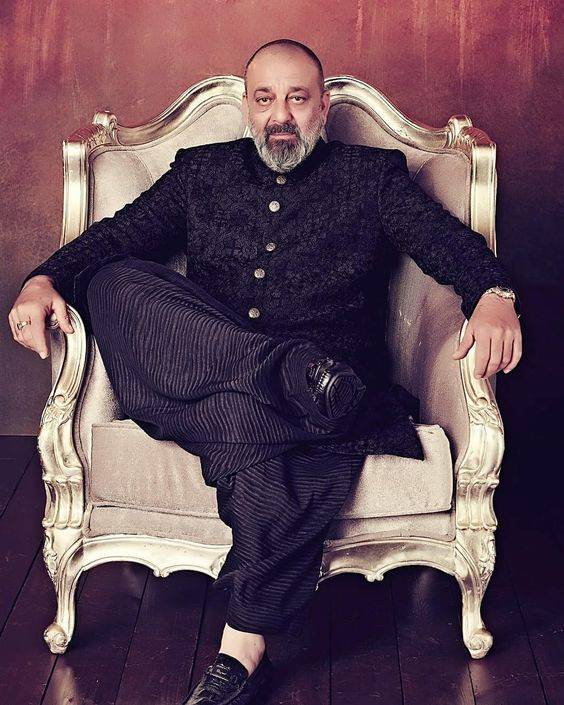 After the death of his mother at a very young age, the famous Bollywood actor went into depression and substance abuse in the early 20s. He went to rehabilitation centers for many years and came out stronger than ever.
---
These are Bollywood Actresses diagnosed with Depression: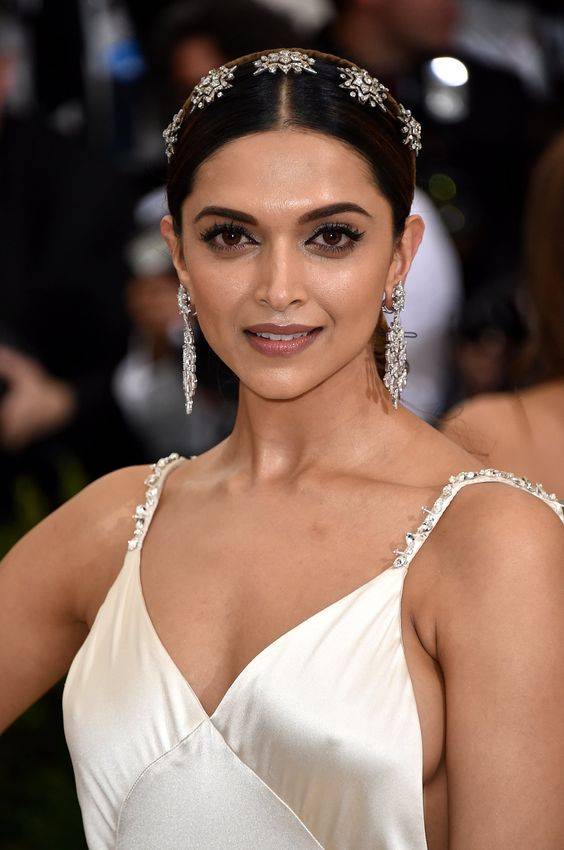 The ultimate queen of Bollywood, Deepika Padukone, is admired for talking freely about the disease. She is highly renowned for being one of the many celebrities in depression, which ended the stigma attached to mental health illnesses and shared her journey in various interviews to empower others.
---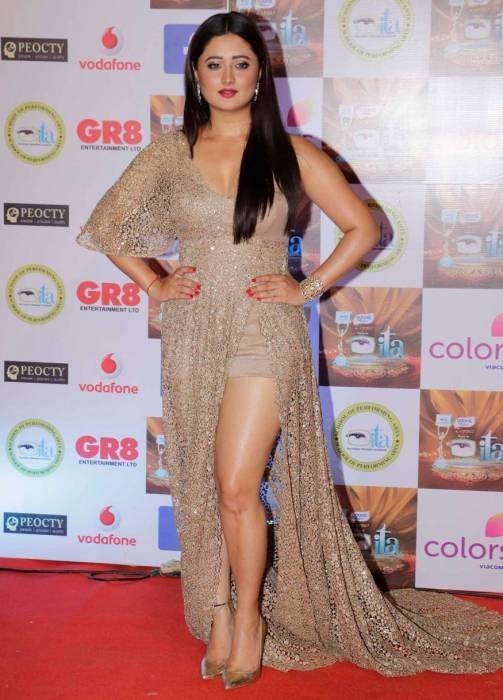 After becoming a popular contestant in a show like Big Boss, Rashmi Desai caught the attention of the media. However, she once opened up about her depression in an interview where she said, "I was in a deep depression for almost four years, and I wanted to leave life. I did not want to see anybody's face". She taught the young generation never to let anything come between you and your ambitions and fought bravely with it.
---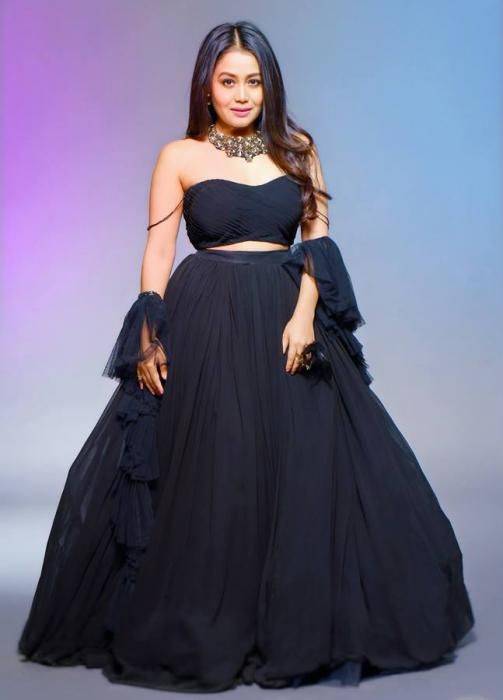 One of the most famous Indian singers, Neha Kakkar, was diagnosed with depression in her late 30s. The singer admitted about her devastating mental health conditions in one of her Instagram stories.
---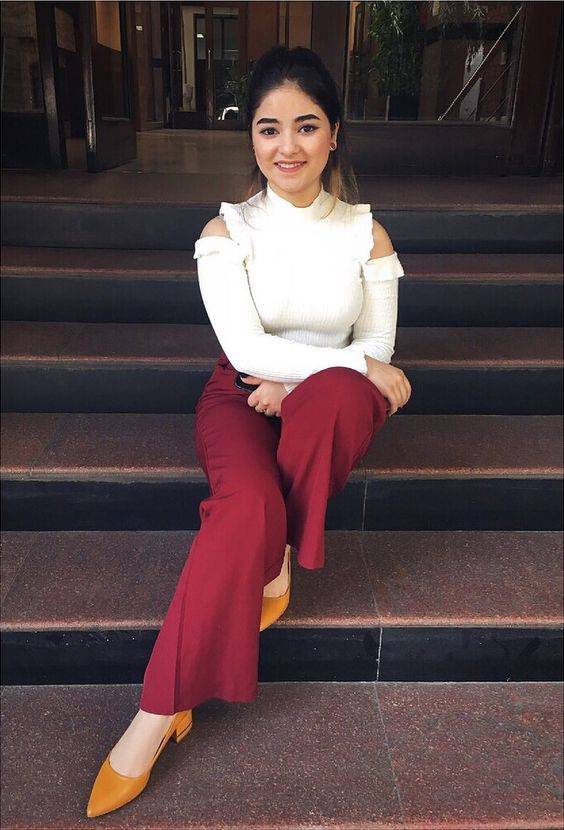 The young and talented National Award-winning actor Zaira spoke about her severe depression and anxiety. Earlier in an Instagram post, Zaira revealed her four-year-long battle with depression that took a toll on her, especially due to thoughts surrounding mental health in India.
---
The Bollywood diva and gorgeous beauty Anushka Sharma once quoted in an interview that "Depression is a prison where you are both the suffering prisoner and the cruel jailer." Like other celebrities with depression in India, Anushka urged people to seek help and get yourself out of this mental illness.
---
This American dancer and actress worked primarily in the Bollywood industry and went down the horrifying tunnel of depression. In dire need of urgent help, she went for therapy in Los Angeles for over 2 years.
---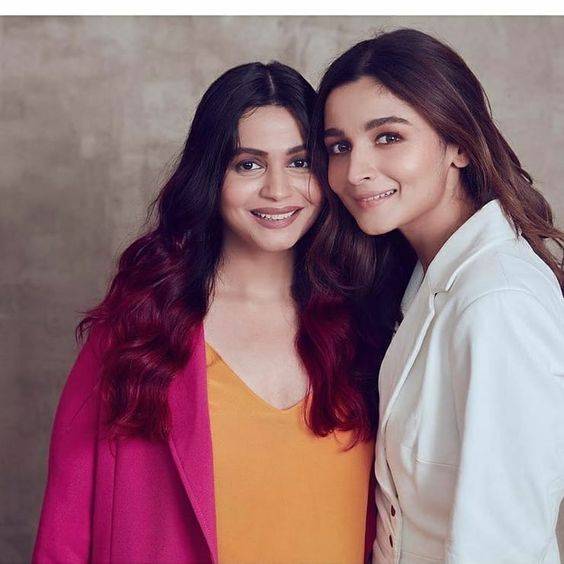 Alia Bhatt's sister Shaheen posted on social media about her battle with depression and being suicidal since the age of 12. She has seen some really tough days that made her extremely sad, anxious, and self-harming.
---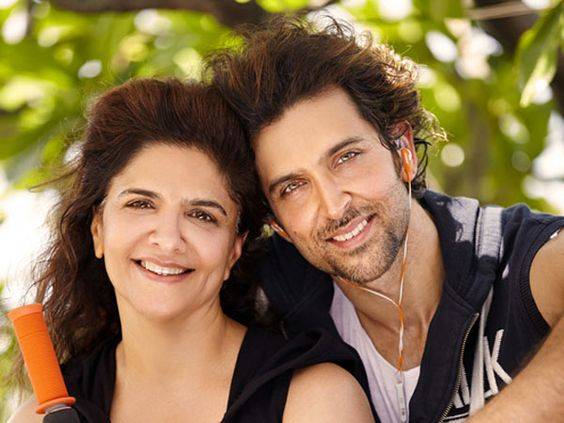 With a broken marriage, hypertension, and diabetes, Sunaina Roshan addressed her mental health condition in one of her blogs. She wrote about how things like going to a psychiatrist in India meant you are mad made her suicidal.
---
Like many other Bollywood actresses, Nushrat Bharucha also had to go through a tough phase in her life. Being one of the many Indian actresses with depression, Nushrat had lost hope and faith as an actor and had hit rock bottom.
---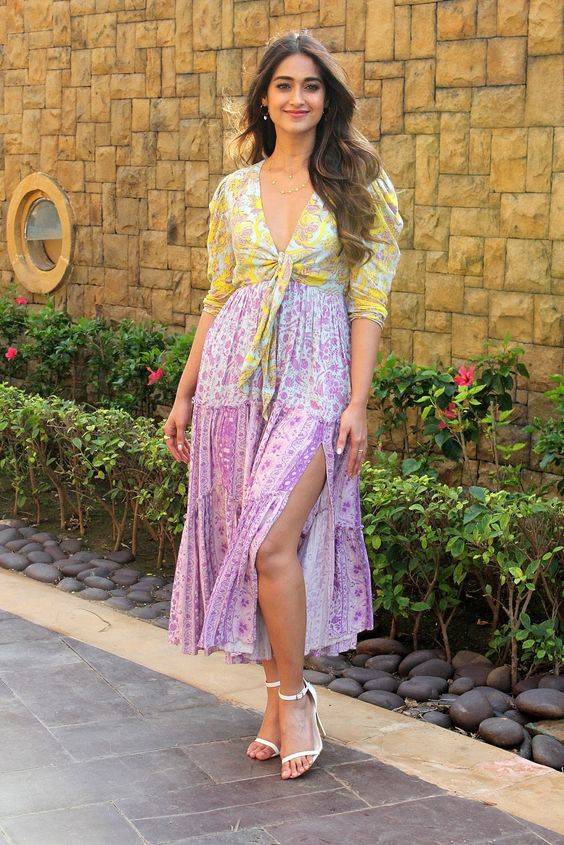 The Bollywood actress confessed about having body dysmorphic disorder for 15 years. Things worsened when she started having suicidal thoughts and an extended period of depression for 3 years.
---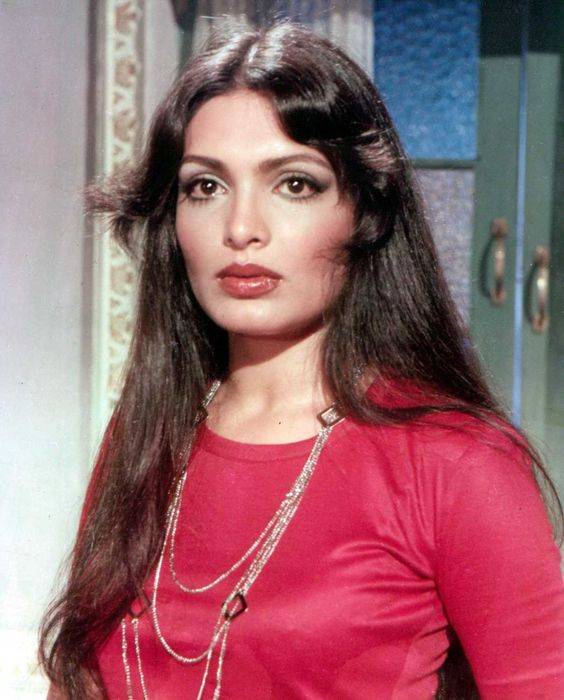 The legendary late actress Parveen Babi is remembered for her impeccable acting skills and struggle with depression and schizophrenia. She became so terrified with people that always wanted to be left out and alone.
---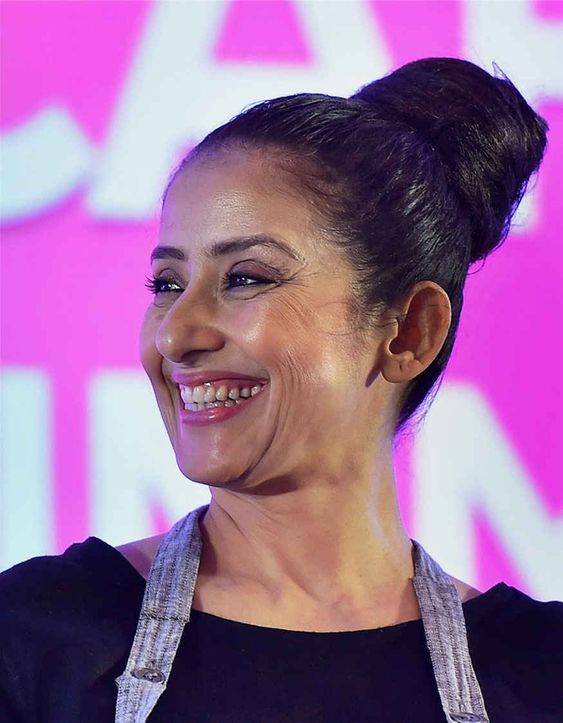 Manisha is popularly renowned for her courageous battle, where she turned herself into an actor from being alcoholic and positive. She even fought cancer and empowered people around her to never stop believing in your dreams.
---
She fought a long battle with bipolar disorder for four years and experienced a dark, gloomy phase of life. She became hopeless for years and lost direction with consecutive nights crying herself to sleep.
---
These are the list of Indian Celebrities diagnosed with Depression. If you think we have missed any name in the list. Do share in the comment.
Other Articles