We all know that women's breasts are different have different breast shapes and sizes. From the past few years, people have emphasized the need to love their bodies as they are. Many women take fat reduction pills, surgeries, or boob lifting treatments, at all, just the raw and exceptional gorgeousness of the bodies.
However, bearing in mind that we all have different bodies, people often wonder what might be the best breast size as per their age and difference. Luckily, we have come up with this ultimate breast size guide to answer your queries.
Types of Breast Shapes
Below we have mentioned different breast shapes and types of boobs to find your perfect bra in no time.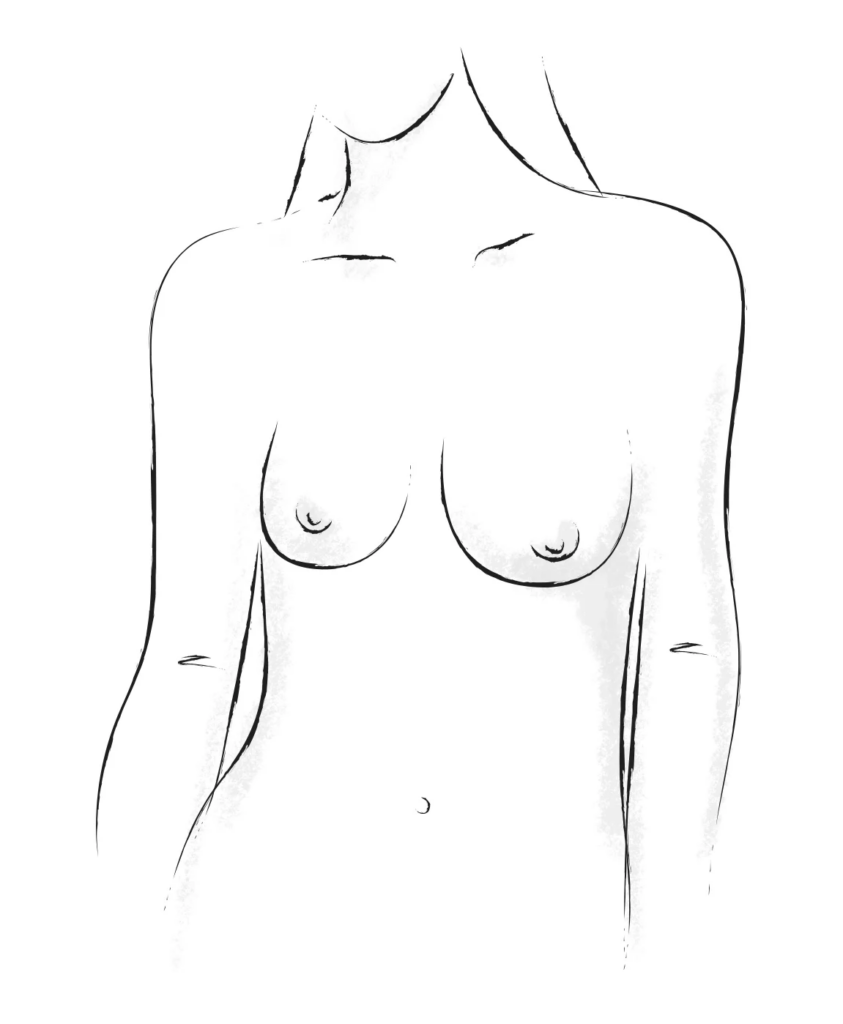 To begin with, it is known to very little that asymmetrical breast shape is the most common one out there. Women often consider this asymmetry as an illness or taboo and develop an inferiority complex. Whereas on the other hand, according to a study conducted on the same, more than 88% of the total women have some percentage of asymmetry in their breasts.
If you have smaller breasts, then the best bra match will be True & Co. True Body Wireless Racerback Bralette. If you are on the heavy side, then Zivame Priority Single Layered Wired Bra will be a good option for you.
---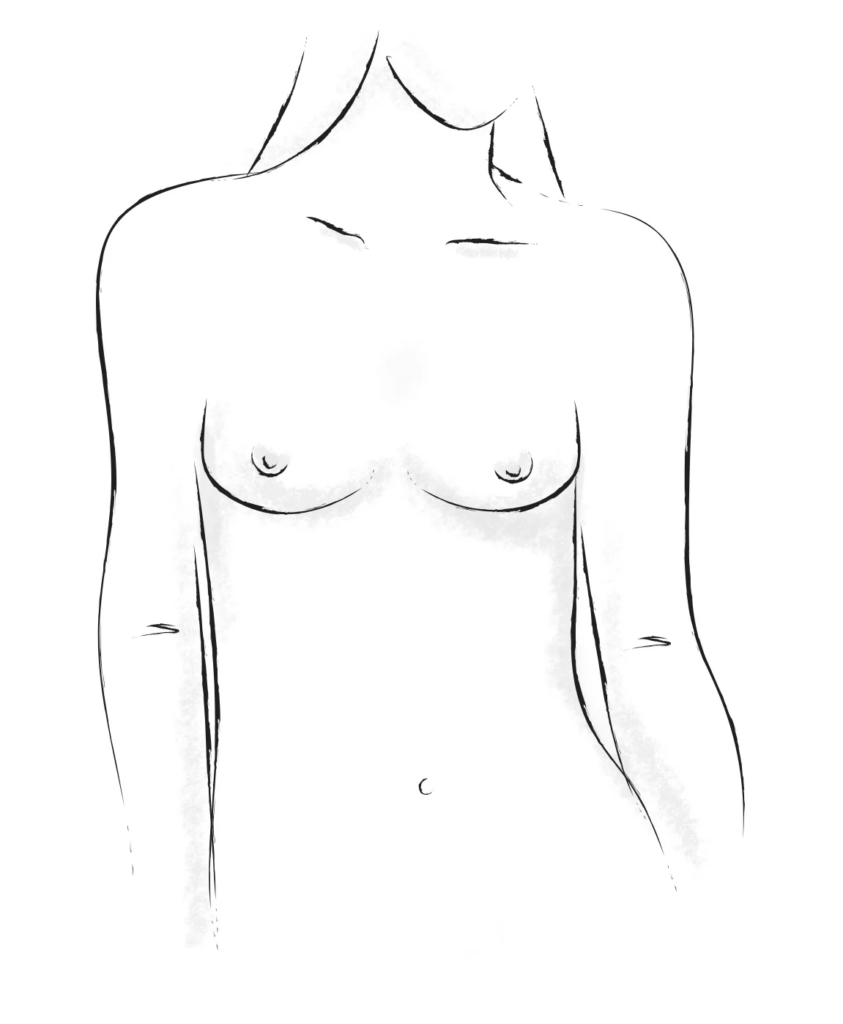 This is a very common breast type when the woman has a very high muscle to fat content ratio than the average. She doesn't have to be an athlete, and this type of breasts usually comes when the body has a more athletic built. Moreover, since there is not enough fat for the breasts, they generally remain small.
For such breasts, ABELINO's black non-wired padded push-up bra and Elle Macpherson Body Soft Plunge Bra are great options.
---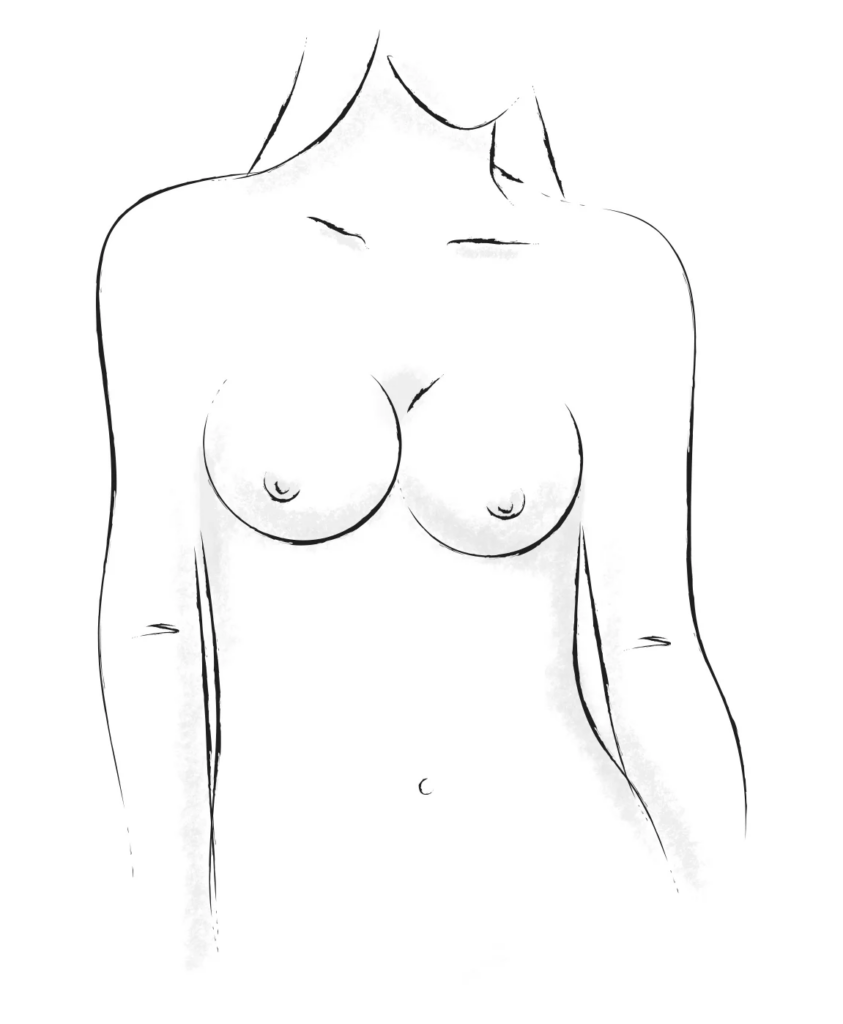 As the name itself suggests, round breasts, or as we call them fuller-breasts are the ones with an equal amount of fat upside-down. There is no asymmetry or teardrop shape anything; they are full above and below the nipple region.
True & Co. Full Coverage T-Shirt Bra and Enamor Cotton Bra, Non-padded, Full Coverage are some great options for the same.
---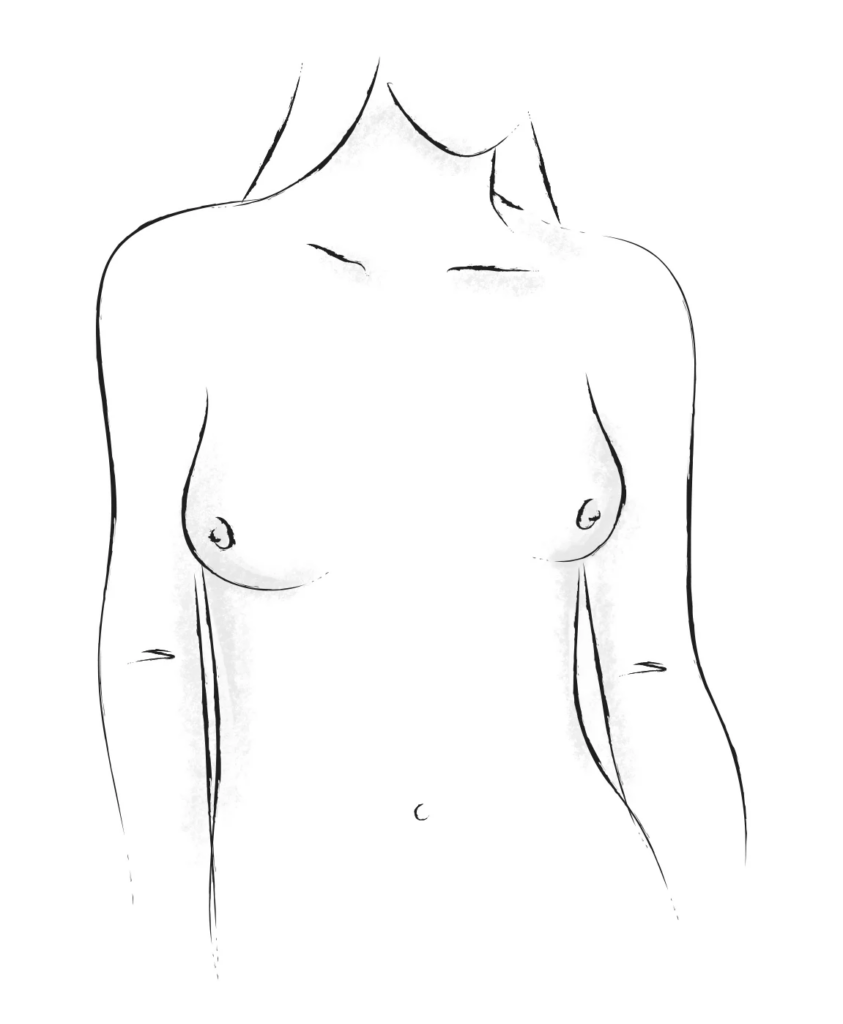 East-west breasts got the name from their nipples, pointing at opposite directions. These types of breasts are equally full on the bottom as well as the top.
For such breasts, Never Say Never Demi Cup Bra and Enamor Full Support Bra, Non-Padded is suitable options.
---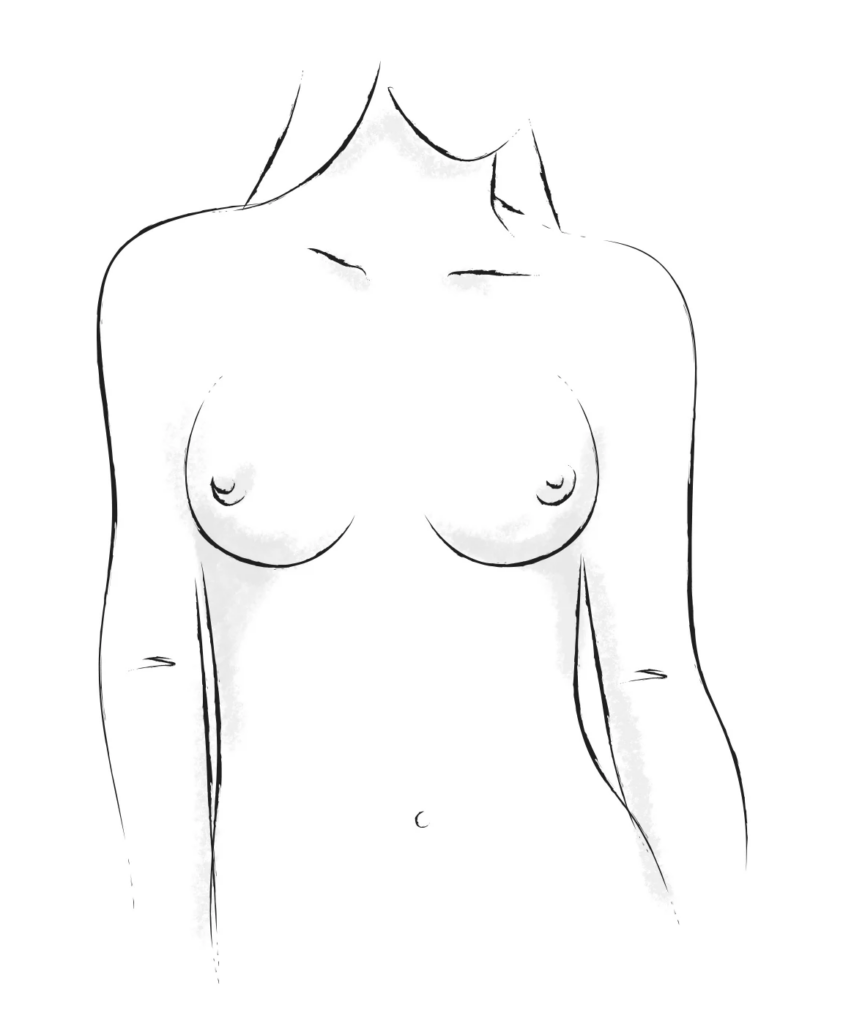 Although this time, nipples are facing forward instead of outward in opposite directions, there is relatively more space between them. They are generally equally fuller from everywhere. If you have side set boobs, then Trenta Ombre plunging neck bra and PrettyCat Underwired Lightly Padded Push-Up bra will be the best for you.
---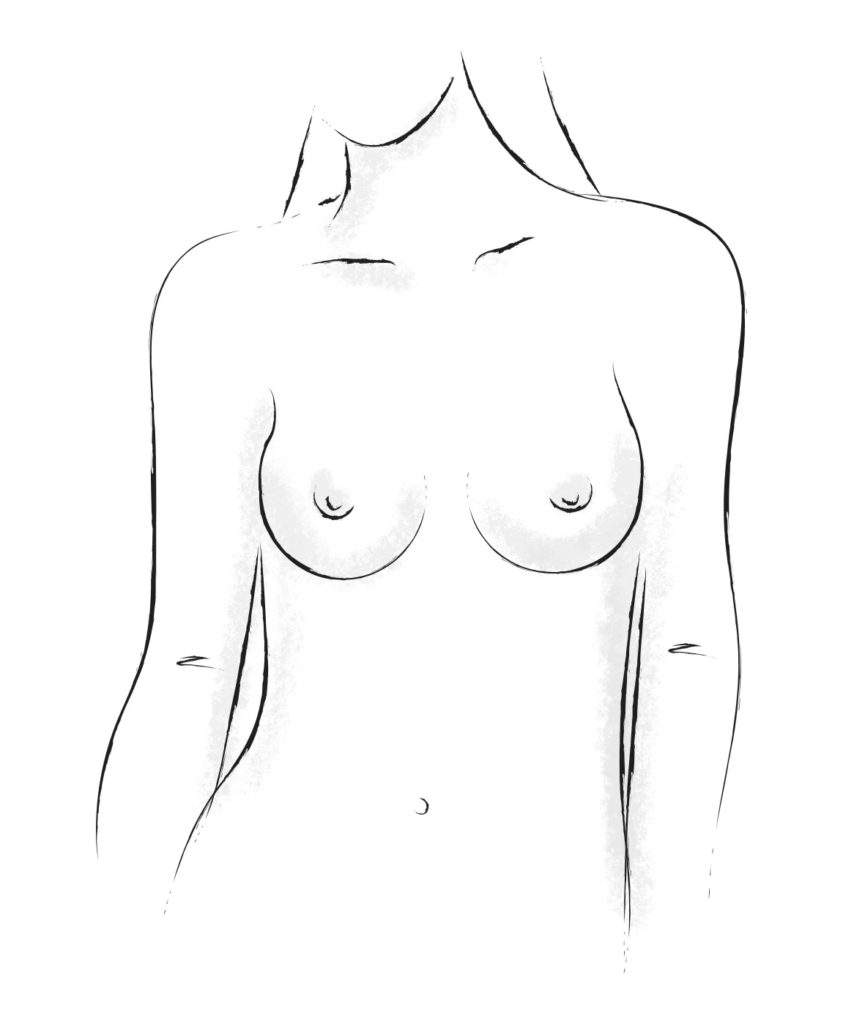 Can you imagine an illustration of a teardrop in your brain? Teardrop breasts are exactly like that. The fat content is dominant below the nipple area, and thus, these breasts appear fuller at the bottom and less at the top. Moreover, these breasts require an additional lift from bras such as Susie Maroon Push Up Bra or Bravissimo Millie bra.
---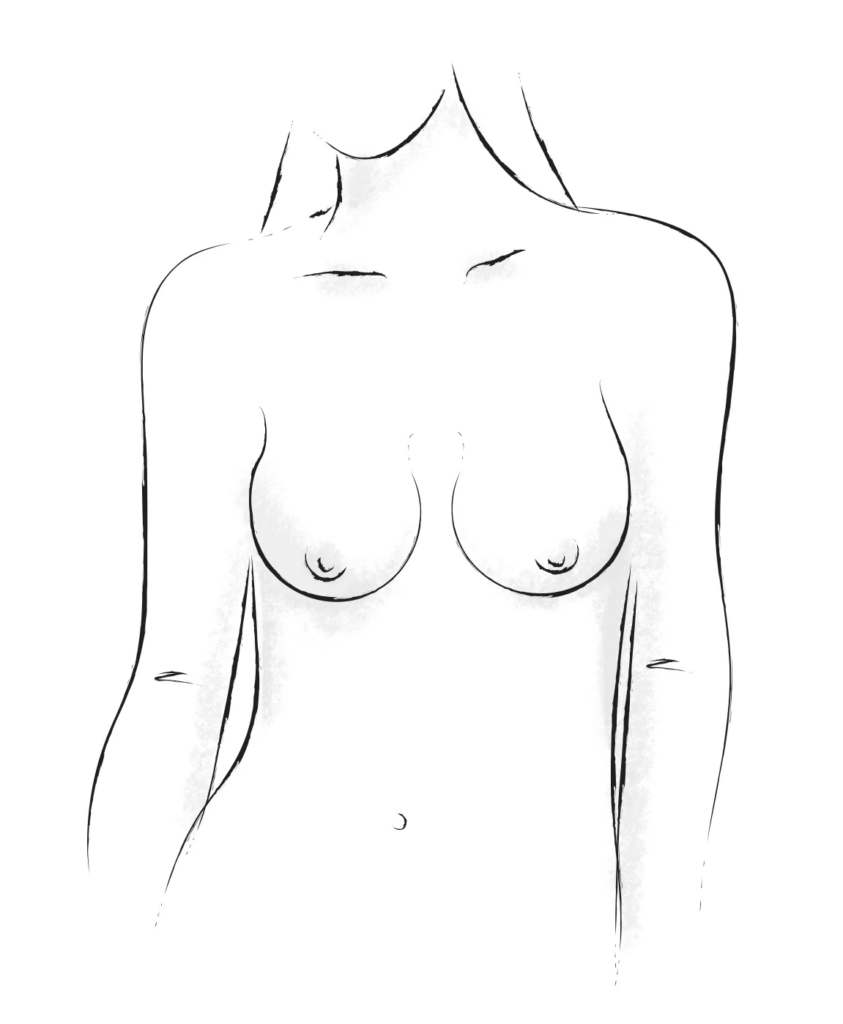 Bell shape breasts are quite similar to the teardrop breast. They are slimmer at the top and narrow/fuller at the bottom. Since they have a heavy bottom, they require support from bras such as True Body Lift bra and Shyaway Seamless T-Shirt Bra.
---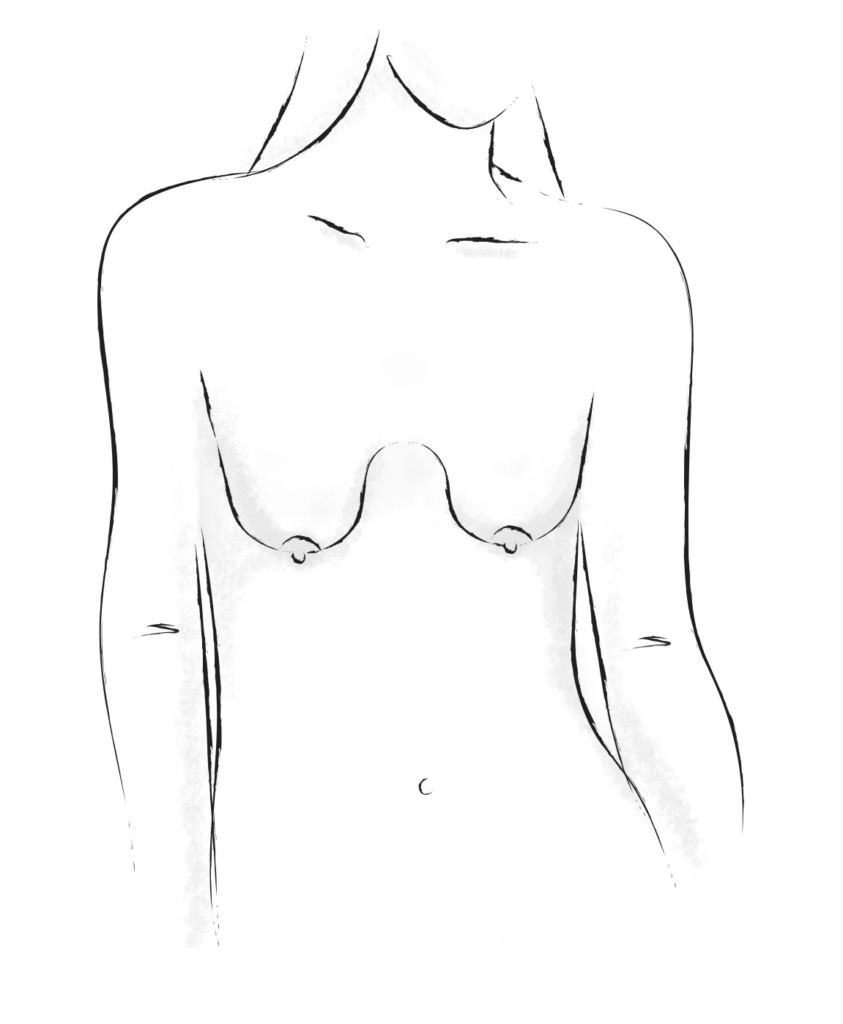 Although relaxed breasts are as common as asymmetrical breasts, their shape is quite different. They become saggy for several reasons such as weight fluctuations, and gradually, nipples start facing down. Such breasts require additional sources to lift them, such as Shyle Padded Bralette and Bravissimo Rosa Bra.
---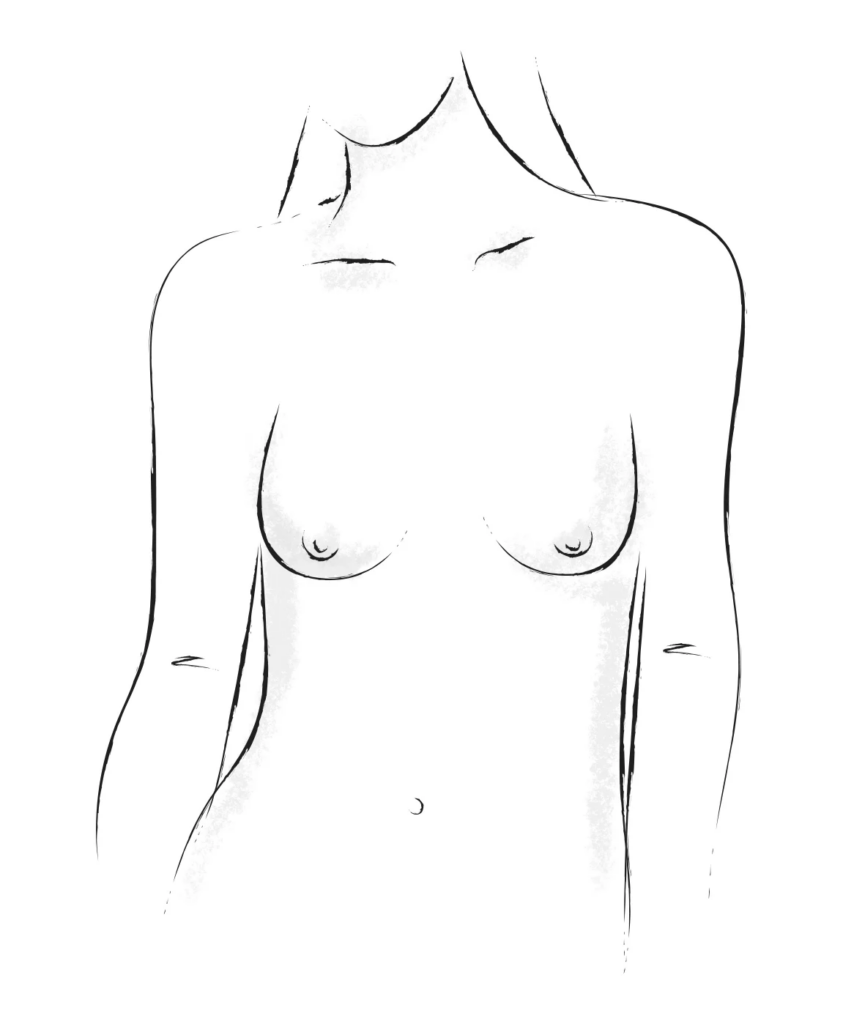 Slender breasts are quite similar yet different from relaxed breasts. They have nipples facing the earth, but they are not as fuller as relaxed breasts appear. Moreover, they are not considered under wide breasts since they appear slim on the top. For such breasts, you must go for something like the Susie Push Up Bra With Plunging Neckline or Porcelain Elan Strapless Bra.
---
Although in the contemporary world, the shape of a women's boobs does not matter much. But, what can stop our imagination full of unanswered questions? Have you ever wondered about the breast size chart by age? Well, here it is.
According to a survey conducted about the same, we noticed that:
Women age between 16-20 years generally have athletic breasts and C cup sizes.
Those who are between 21-30 have well-round breasts with an equal to or greater than C cup size.
Those aged between 31-40, too, have round breasts but more fuller and a cup size of D.
Women aged between 41-60 also have round breasts but not as fuller as the former and C cup size.
Those aged above 60 years have a more relaxed type of breasts with generally a C cup size.
It is important to understand that every human body has a different shape and requires a different amount of proteins, fat, vitamins for functioning.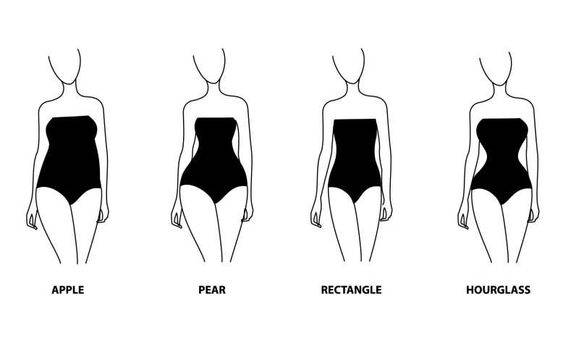 Thus, do not ever develop body image issues by looking for breast size gain exercises or anything similar. [Check the list of breast reduction exercises]
Apple-shaped bodies– When a woman has a broad waist paired with a heavy lower body, then they usually have fuller, round shape breasts.

Pear-shape bodies– Pear-shaped bodies are identified with their broad lower bodies and a defined waist area. Such women have small to medium-sized breasts.

Hourglass bodies– This is perhaps one of the most popularly known figures where women have an equally proportioned upper and lower bodies. They, too, have small or medium-sized breasts to complement their look.

Rectangle-shaped bodies– The only difference between rectangle-shaped bodies and hourglass figure bodies is that the latter has a more defined waistline. On the other hand, the former resembles the shape of a rectangle and has small-sized breasts.
To be honest, it depends on various factors. For instance, if you have small-sized breasts due to your genes, then there is no way you can make them fuller except for surgeries. On the contrary, if your breasts are small or large due to an unbalanced diet or illness, then you can do something about it. You can always try breast size increasing food such as dairy products and nuts or look for breast size reducing exercises for a workout routine to do at home.
Hope this guide has helped you to understand best breast shapes for you as per your body types.
Images Source