Helen Keller once said
"Character cannot be developed in ease and quiet. Only through experience of trial and suffering can the soul be strengthened, ambition inspired, and success achieved."
Such story of passion, courage and hardwork is of Sangram Chougule who went on to become Mr Universe from a normal engineering student.
As he shares on many platforms he was interested in running and wrestling a child but never thought of making it a career but a gym trainer during his college days and his mentor whom he called Khan Uncle guided him towards his goal.
The passionate body builder has made the country proud at many platforms by winning Mr. Universe and Mr World in 2012 and 2014.
Sangram is also the six times winner of Mr. India title and five times Mr. Maharashtra title.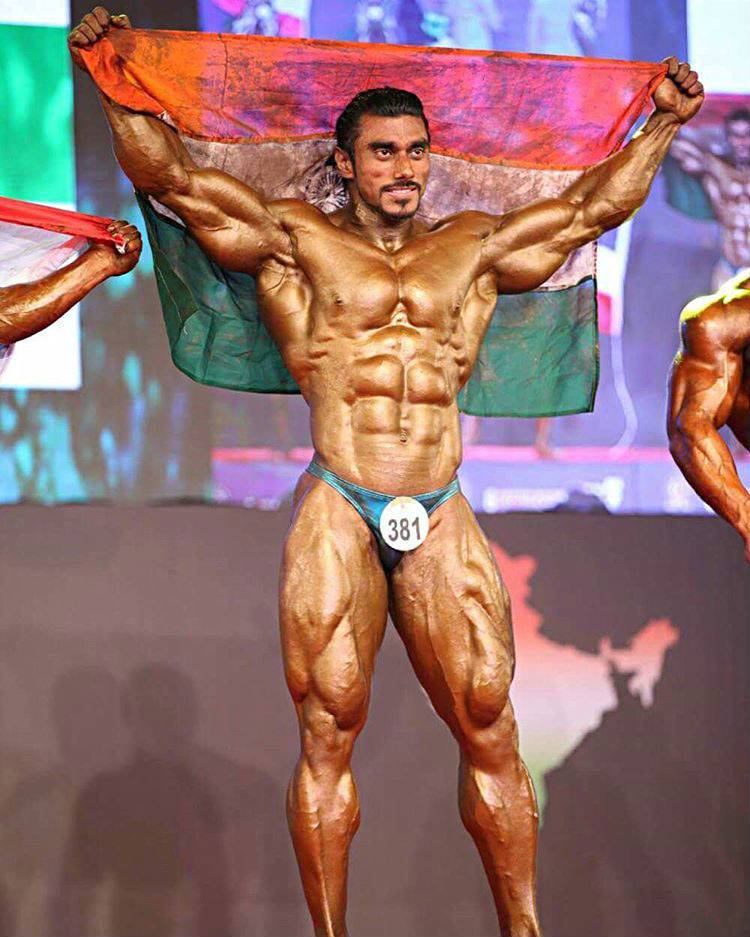 Image courtesy :- www.greatestphysique.com
Sangram Chougule Workout Schedule
Sharing his workout secrets he says he usually works out for three hours and for about 4–5 hours during competition season. His workout routine consists of strength and cardio exercises combined which helps to build muscle and to avoid fat. He also does yoga and running to maintain a balance in his workout.
Sangram Chougule diet secrets
Sangram Chougule's diet is focused around 5-6 solid meals. It mainly contains different sources of proteins, carbohydrates and fats. He takes 2 -3 protein shakes for quick replenishment after a rigorous workout. Sangram Chougule makes it a point to have an optimum intake of protein with moderate amount of fats but with less carbs.
Peeping closer into Sangram Chougule diet, his breakfast includes 6 ounces of cooked chicken, 4 ounces of oatmeal with 2 whole eggs and 2 pieces of toasted brown bread. His lunch comprises of lean proteins and complex carbs with good fats which are derived from cooked chicken or any other non vegetarian food. He usually eats rice with green vegetables complimenting it with two teaspoons of olive oil. Sangram Chougule's diet for dinner is lighter, mainly includes lean meat with a rice cup and boiled vegetables.
Sangram says one has genetically good body structure which is of course not possible to build by ourselves but that is not sufficient for body building. Good nutrition, proper workout and rest are essential. He insists on having a good muscle mind coordination. He says he has trained himself not only in body building but also to express himself and connect to people.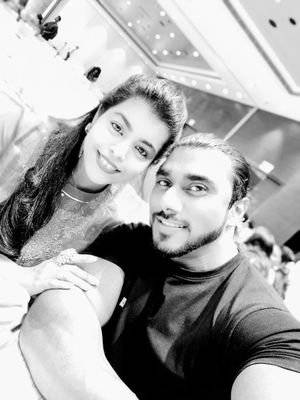 Sangram with his wife Snehal, Image courtesy:- Twitter
His story is an inspiration for all those who want to follow their passion and achieve great he ights. From a small place like Kolhapur to representing India at international stage. he has proved that passion and determination when come together goes a long way. Other than many coveted titles he owns fitness trainers and is a brand ambassador of many fitness products.