A shag haircut is a fantastic style for women with any length of hair. Shag haircuts are the best custom-made styles; they look fantastic on thin and thick hair volumes. In addition, these are effortless styles to incorporate into your hair frizz.
Shag haircuts for women are extremely hot and stylish. These are the biggest hair trends that rule the seasonal hair trends of 2023. With a shag haircut, you have that modern quirk to your hairstyle. So why wait?
Hairstyles for different age groups – Hairstyles for 40's Women | Hairstyles for 20's women | Hairstyle for 30's Women
Then let's get you the best-suited shag style now!
Razored Wavy Shag with Light Bangs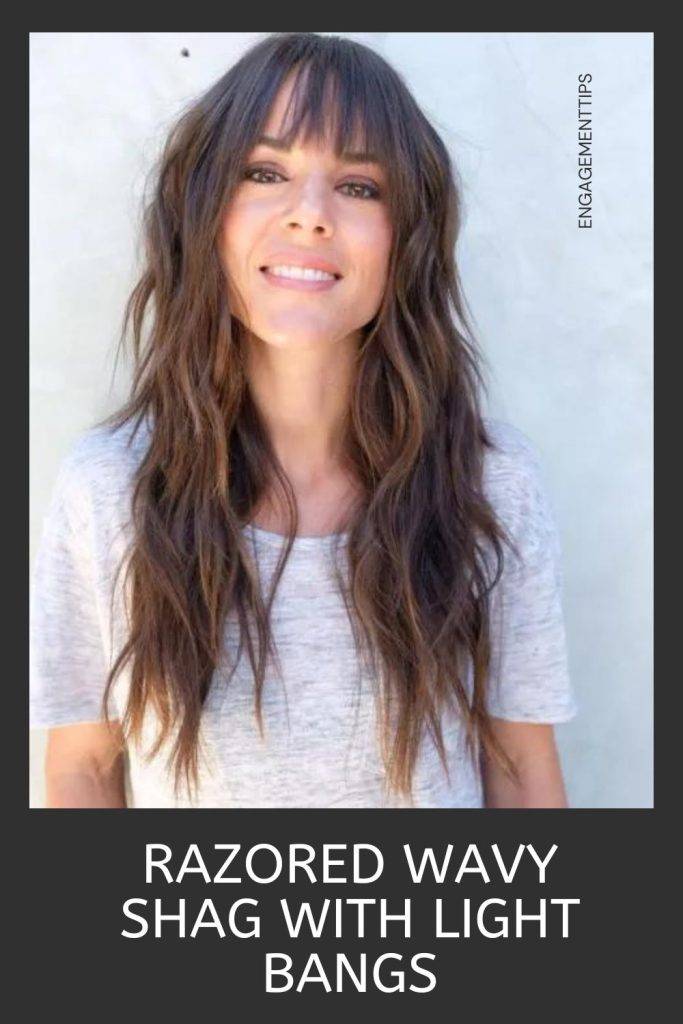 We love this long shaggy wave style with light bangs to make the style brighter. The layering is perfectly done for a blended look. These foxy-hued chocolatey locs will be hard to forget with those feathered bangs for a contemporary vibe.
Frizzy Choppy Long Shag Hairstyle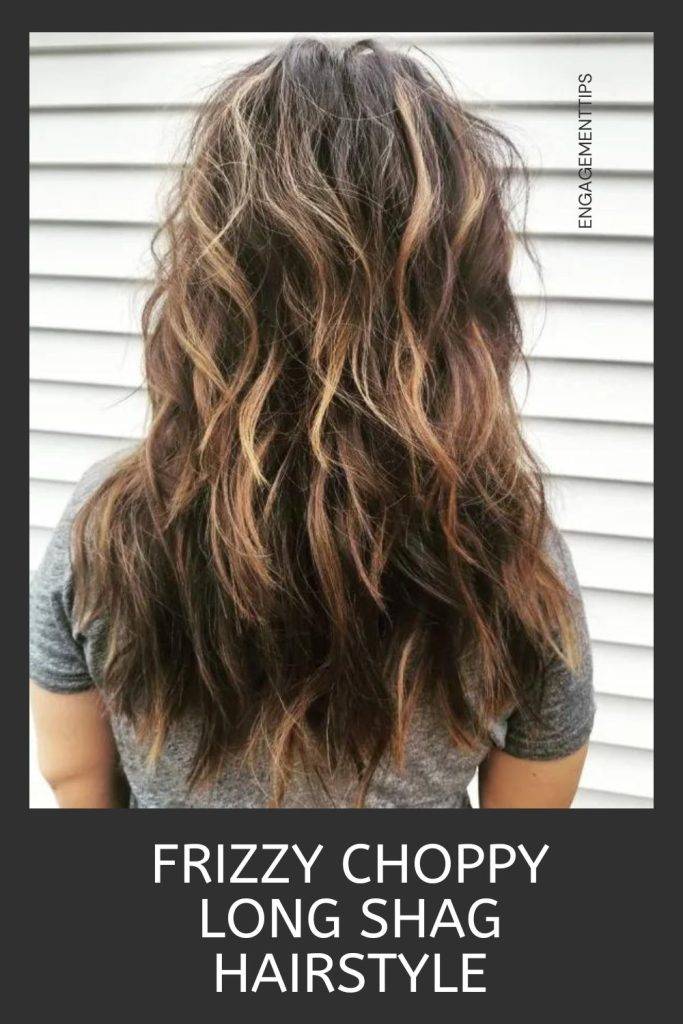 Struggling with extreme frizz?? Then a long shag haircut is the best way to treat your frizzy hair. The style naturally incorporates frizz, so it will not look awkward. In addition, frizzy shags can be shaped in a way to balance your facial features calmly.
Recommended Post –
Razored Shag for Long Hair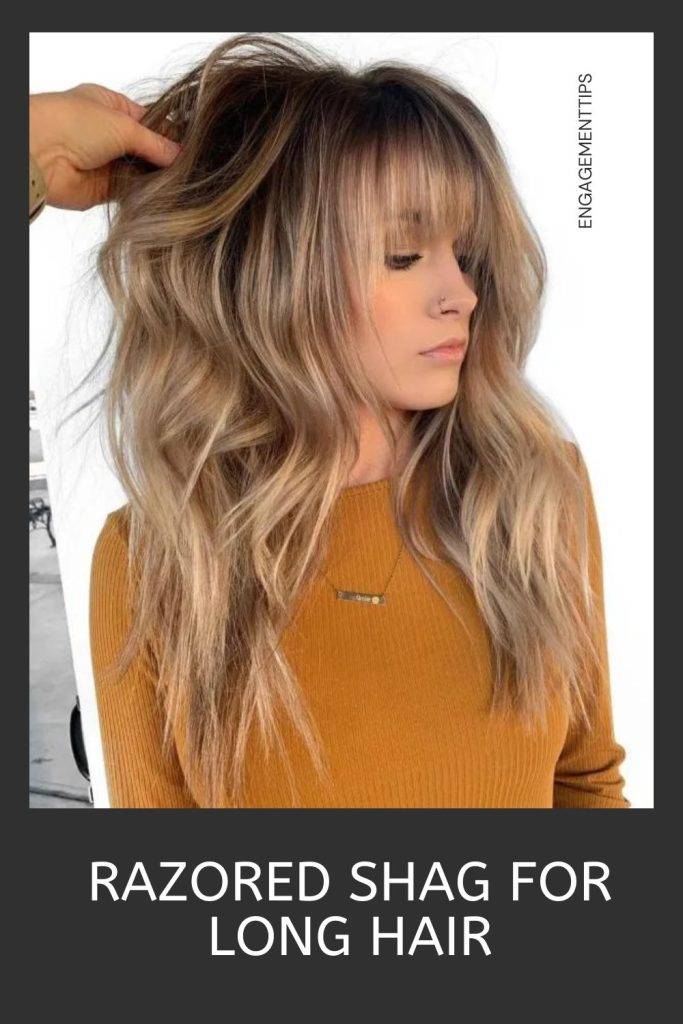 Give your fine hair some razor look to add the oomph factor to it. Ideal for women with wavy hair with low volume. The highlights dare to scream out loud. The highlights are added halfway to create a natural top.
Balayage for Shoulder-Length Shag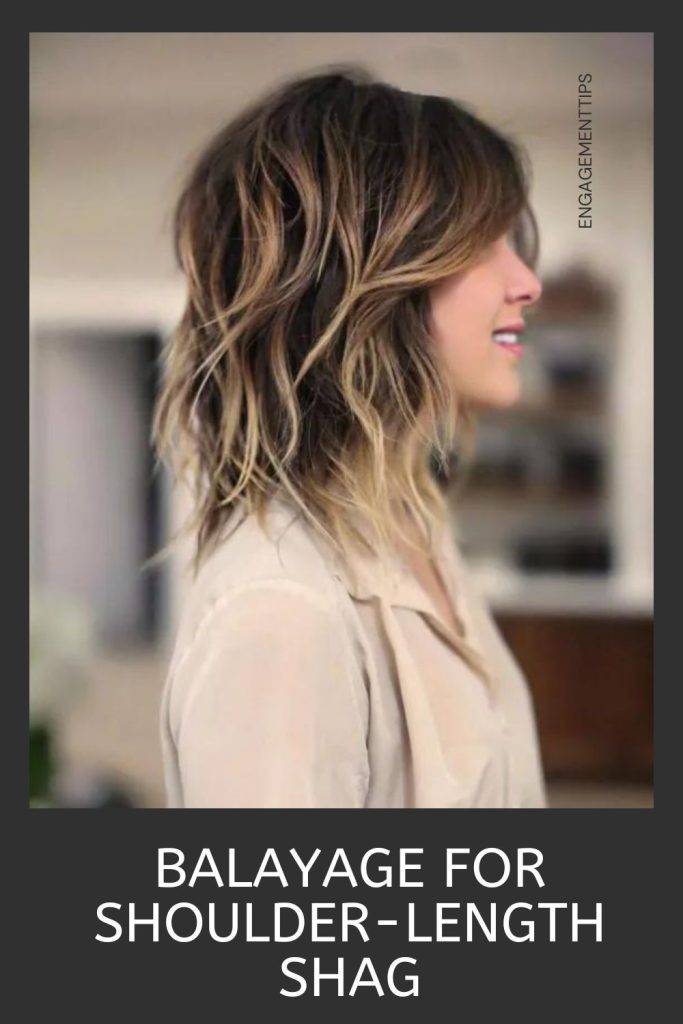 Messy hair and balayage sound like a promising combination. We think this way you can be more expressive with your locs. This cute balayage style adds subtle highlights that will lighten up your locs.
Blonde Bob with Shaggy Layers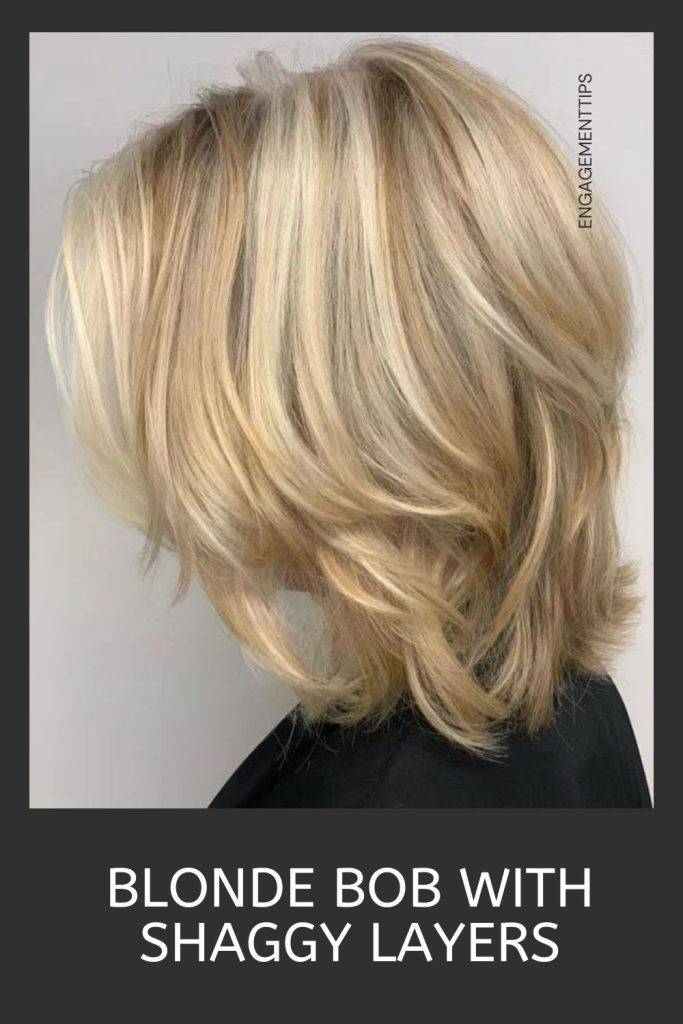 We adore this blonde hairstyle with a bouncy bob and textured pointy tips. Short Shag haircuts make fine hair look fuller. Increase the layering as required.
Pretty Tousled Shaggy Lob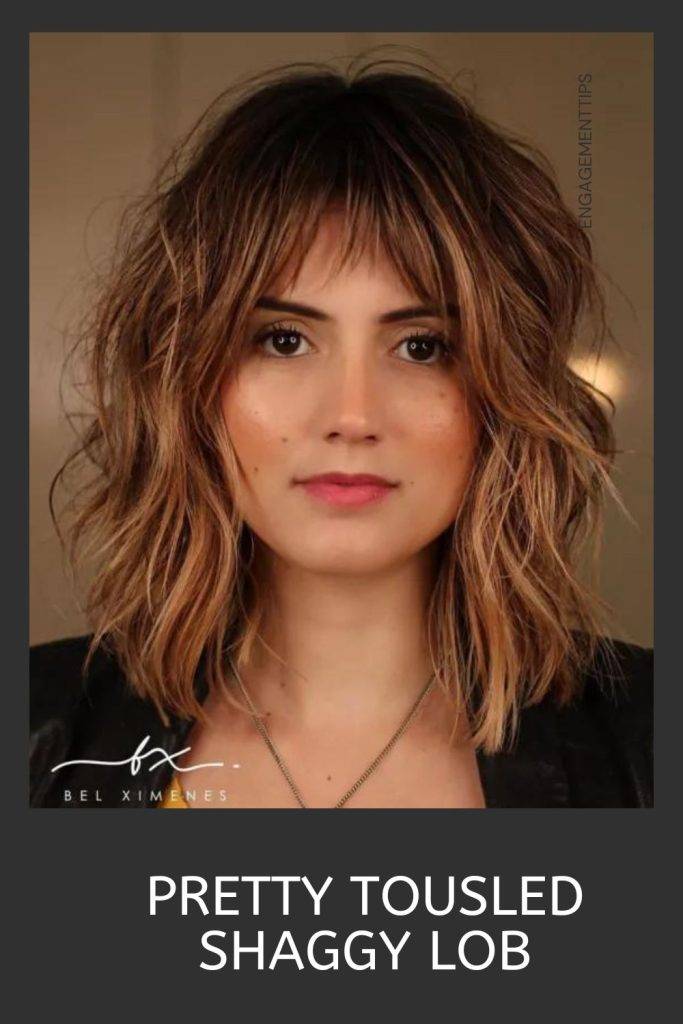 This tousled look features layered hair with bangs paired with even-tone highlights to give an on-point look. For round faces, short shag haircuts with bangs will be a promising look.
Shag with Disconnected Razored Layers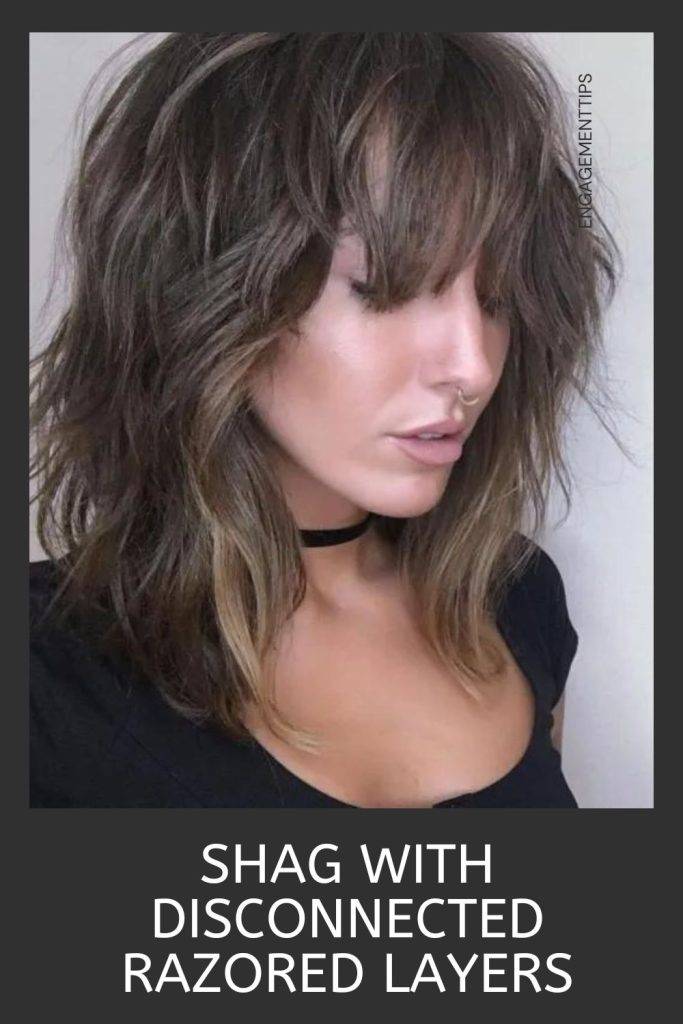 Try a disconnected tips haircut next time you want to feel fresh. Maybe it's time to get an edgy blonde cut to look more voguish and pretty.
Feathered Black Shag with Side Bangs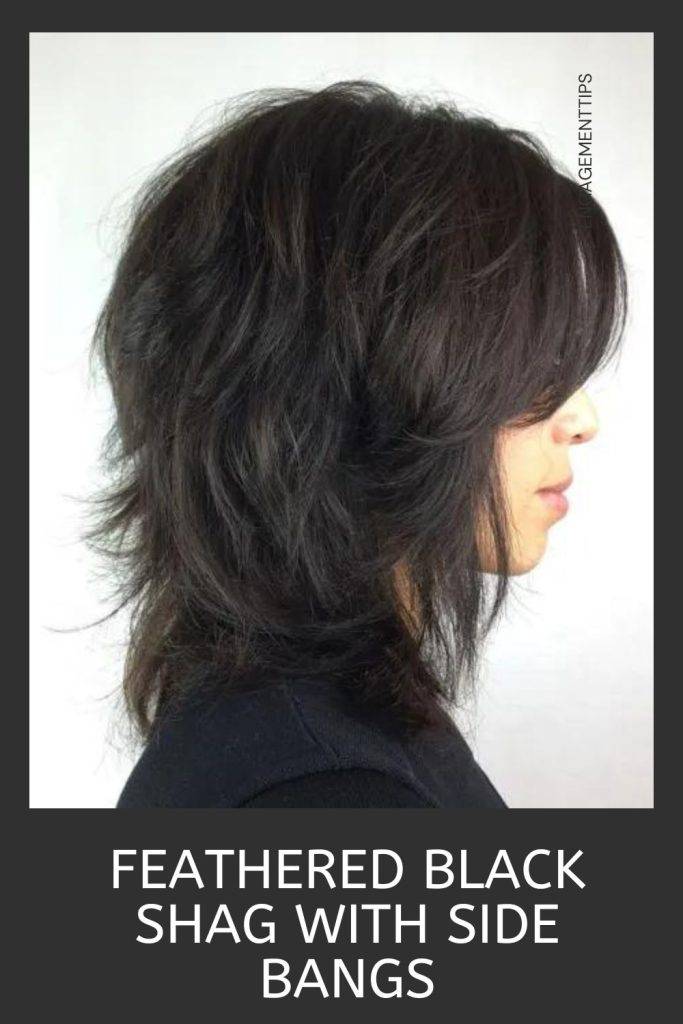 Shag haircuts for thin hair will make it look lustrous. Adding feathers will instantly give a fuller volume look.
Cute Blonde Face-Framing Shag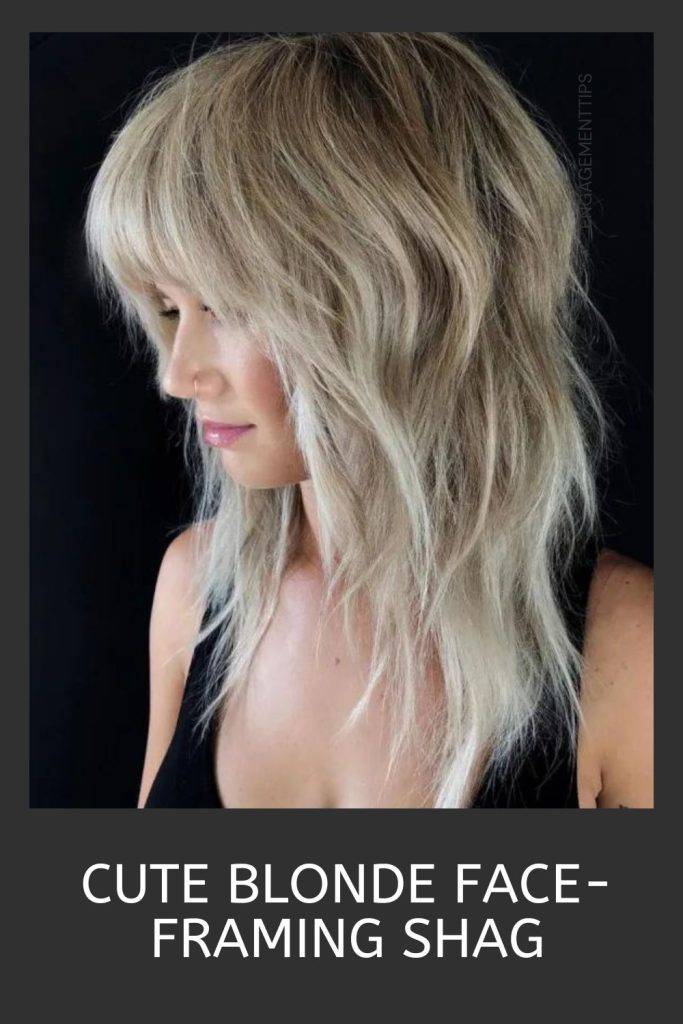 This one is a little tapered and has longer front pieces to frame the jawline. Side-swept bangs will add symmetry to the face.
Shorter Shag with Razored Layers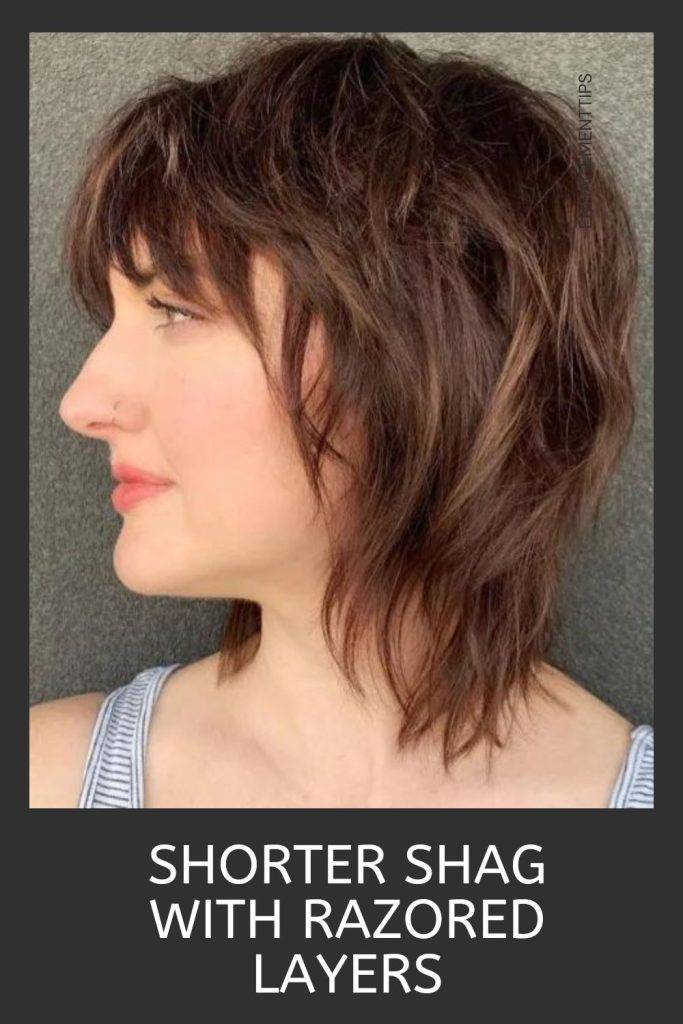 When you need an easygoing hairstyle with a wow factor, try this out. A short shag with razored layers is also ideal for everyday wear.
Sleek Layered Shag Haircut for Thick Hair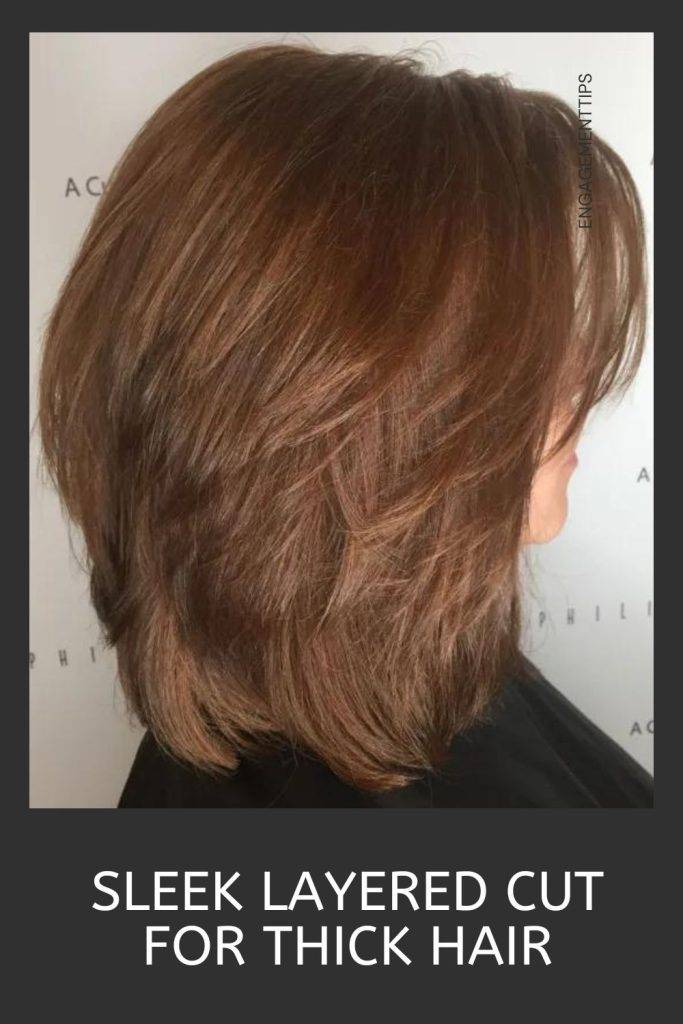 This is the best style to reduce the volume of your hair. The hair is slitted using a scissor to reduce the volume, which creates layers.
Black Angled Bob with Shaggy Layers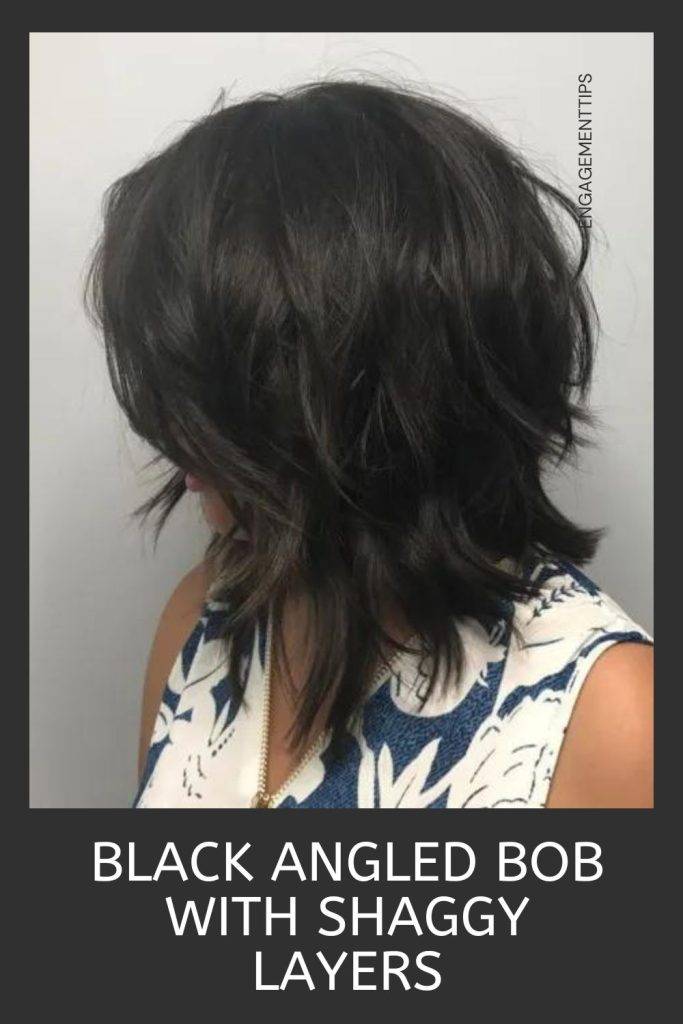 Angled shag haircuts for older women are perfect for getting a low-maintenance and subtle look. The layers are lowly placed to get a subtle look.
Wolf Cut Shag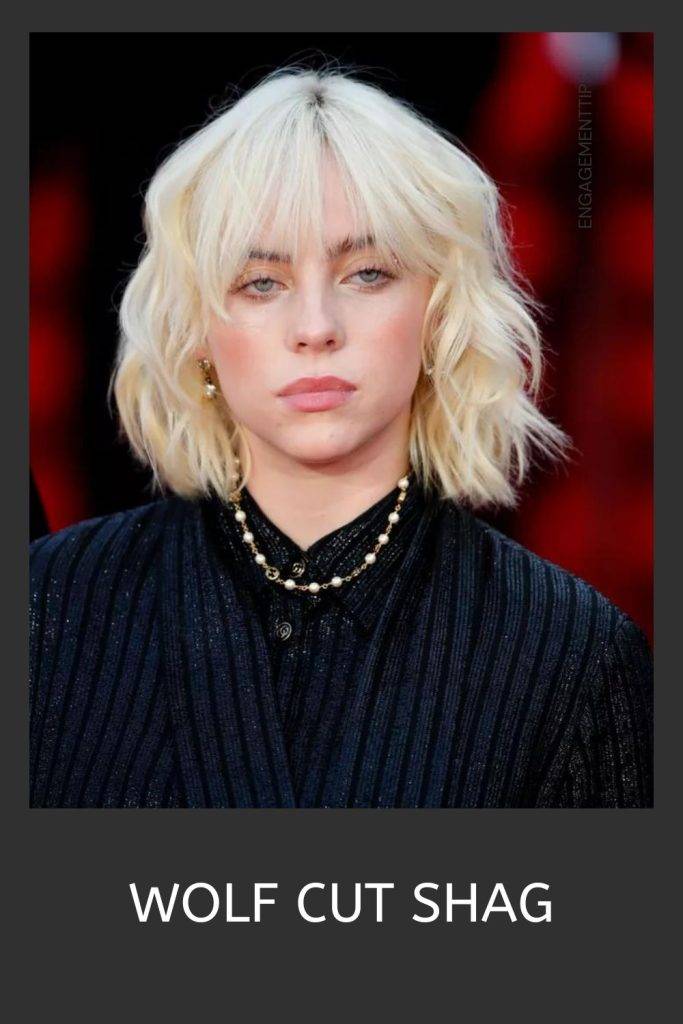 Billie is slaying the look of being a blonde baddie. The wolf cut is styled with free bangs to match her personality. You can try this style if you like blonde ice styles.
Short Curly Shag With Bangs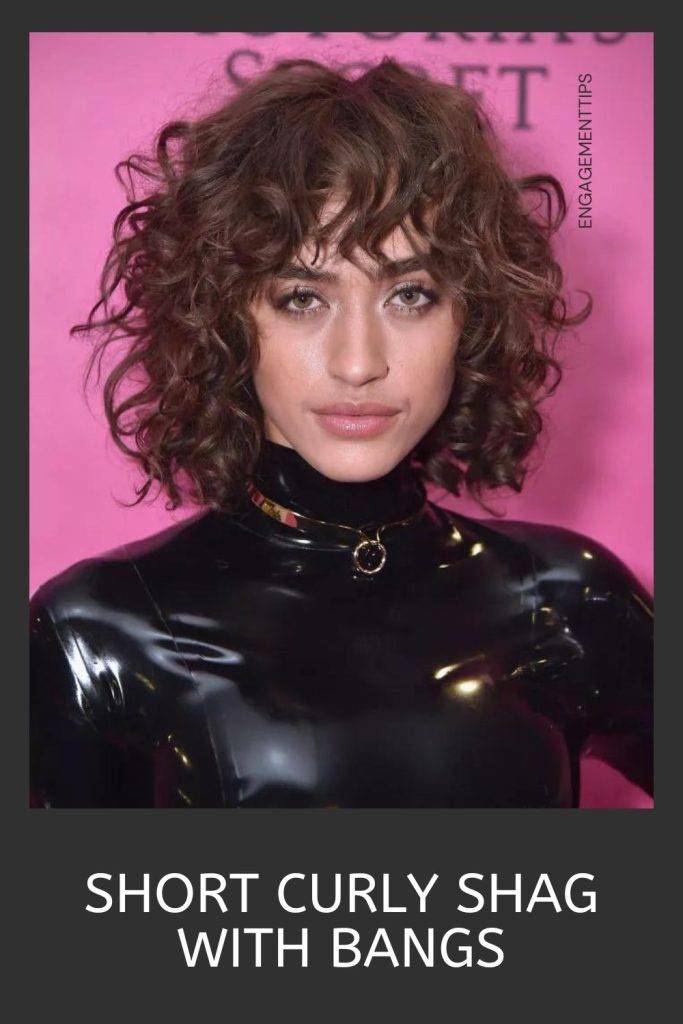 This curly hairdo is everything you need to be a mannequin. A curly shag haircut for a round face will give you a perfect runway look.
Long Center-Parted Shag Haircut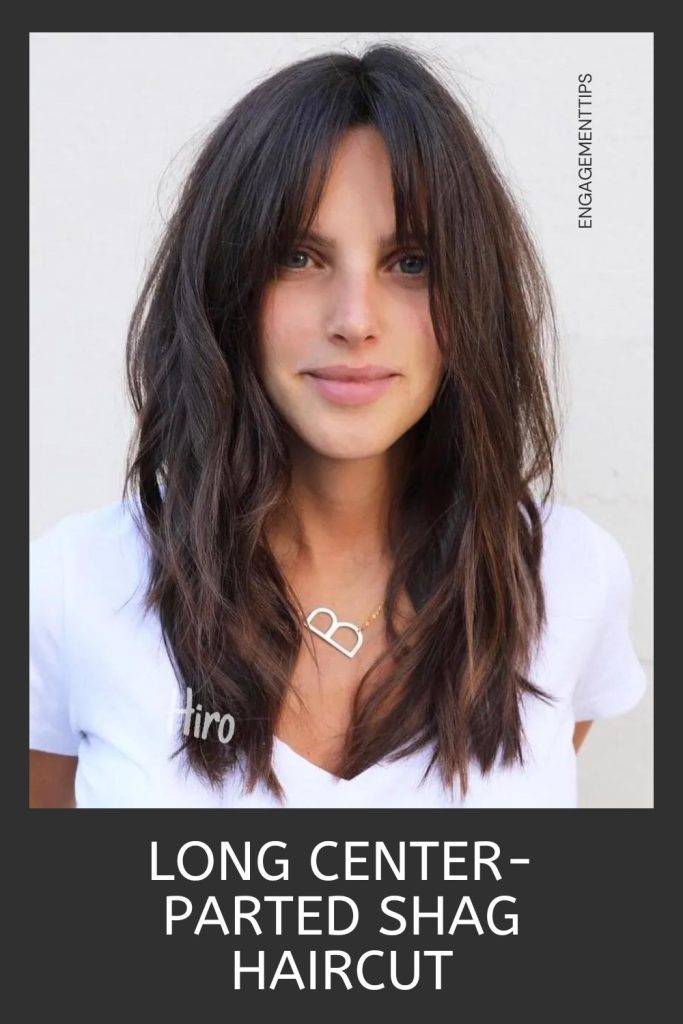 A piecey long layered shag will look great on women of all ages. Forward brushing the framing pieces will roll out a statement hairstyle.
Shaggy Cut with Piece-y Bangs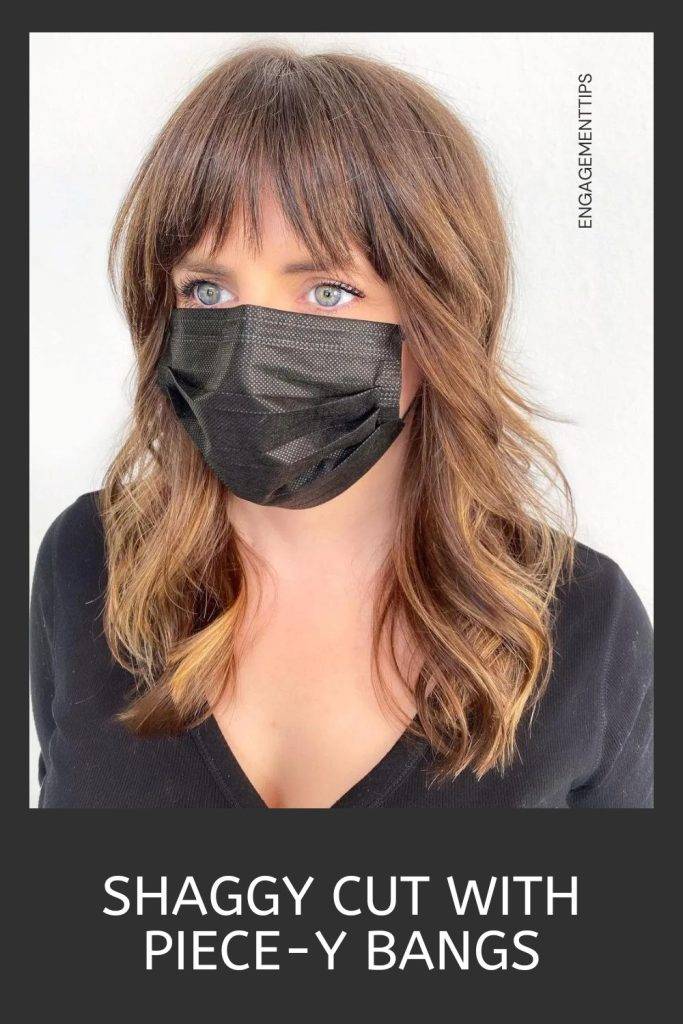 This modern shag haircut is almost the same as the mullet styles from the past but has less layering comparatively. The highlights made it much better.
Medium Beachy Waves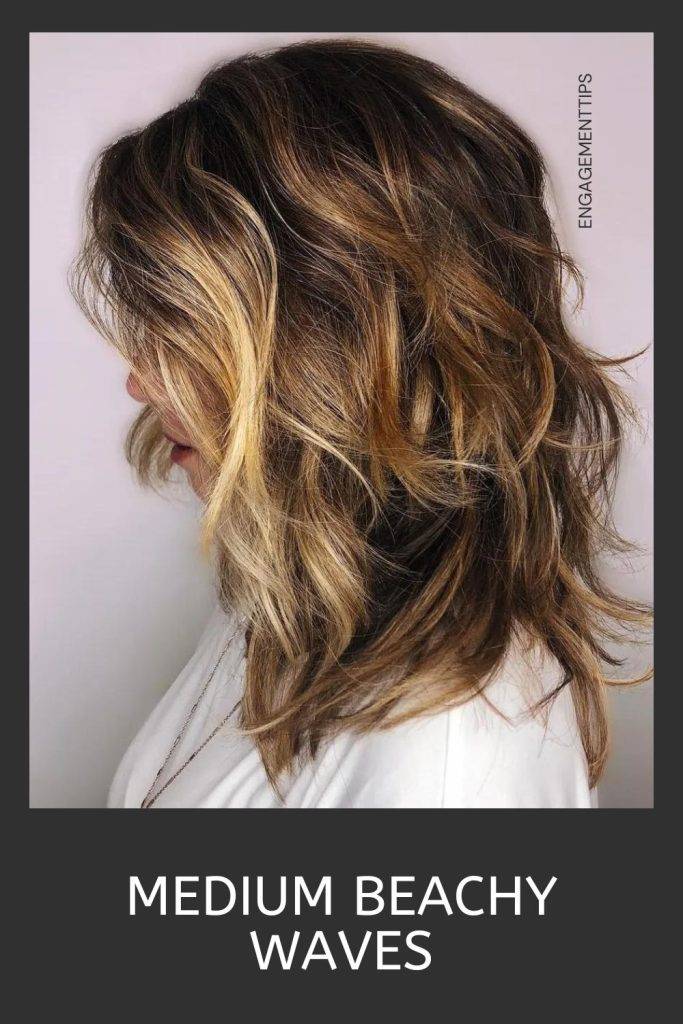 Give your beautiful hair bright oomph highlights to increase the spotlight factors. Use some hair wax or clay and a diffuser to create a beachy look.
Purple Pink Shag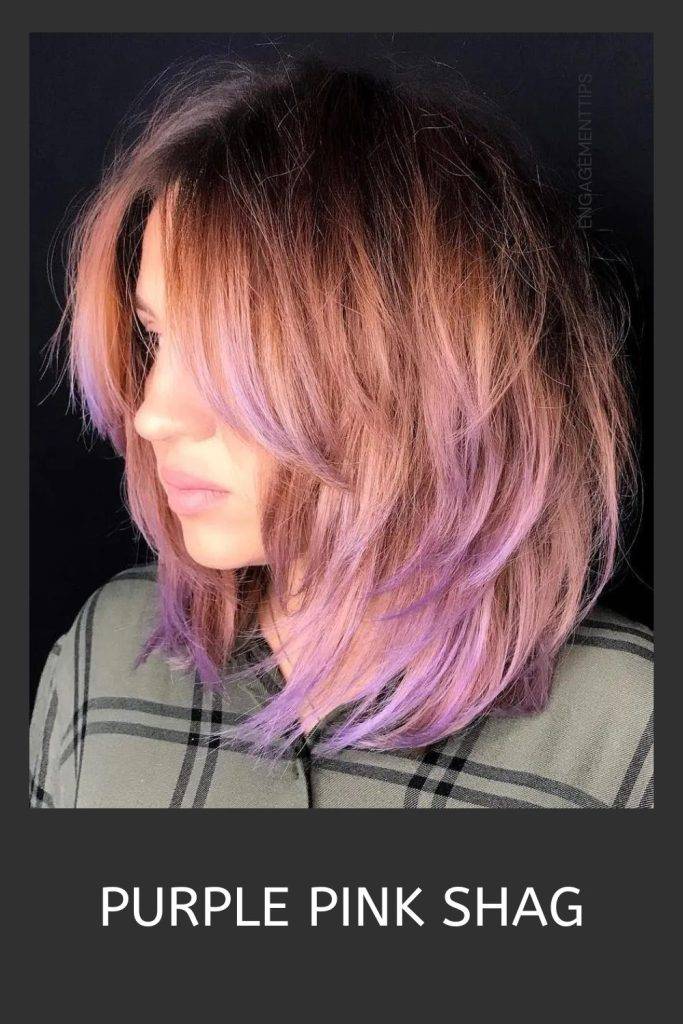 Juicy purples are bright colors to get an instant glow up. Style with any texturing hair care product and use a round brush and blow dry to finish the juicy look.
Shag Haircut on Natural Hair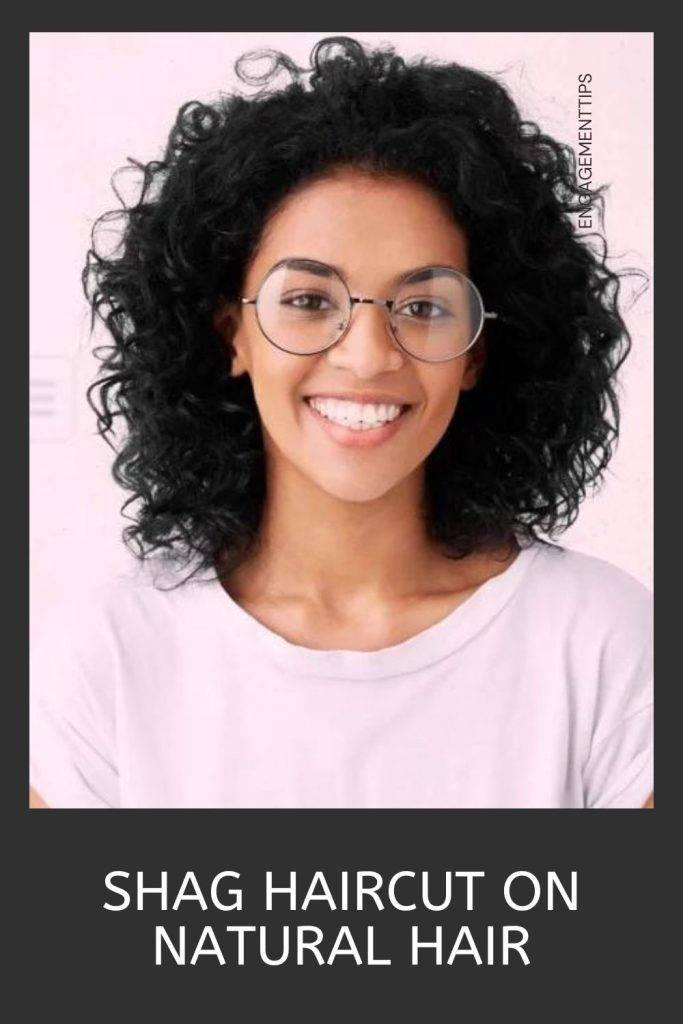 Complement your natural chaotic hair by defining the curls. Rock this natural shag to get a perfect style. You may discover a new way to embrace your hair.
Blunt Bangs with Shag Hairstyle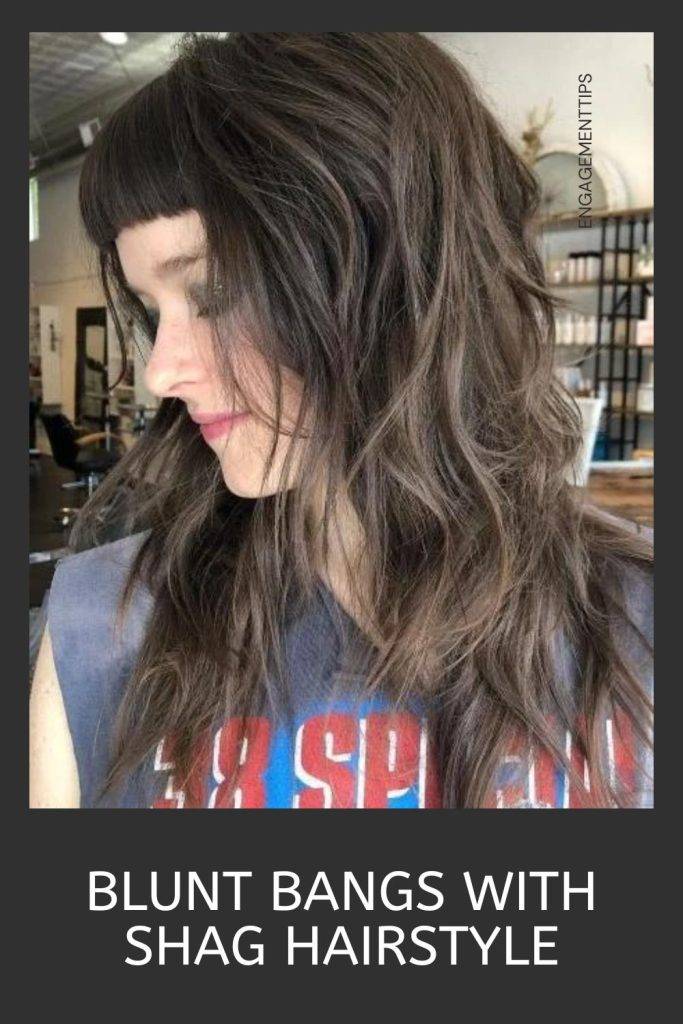 Your straight hair will work great for a blunt shag. Blunt hairstyles tend to give a flat bangs look. However, these styles will be incorporated to give a textured top look.
Permed Shag Haircut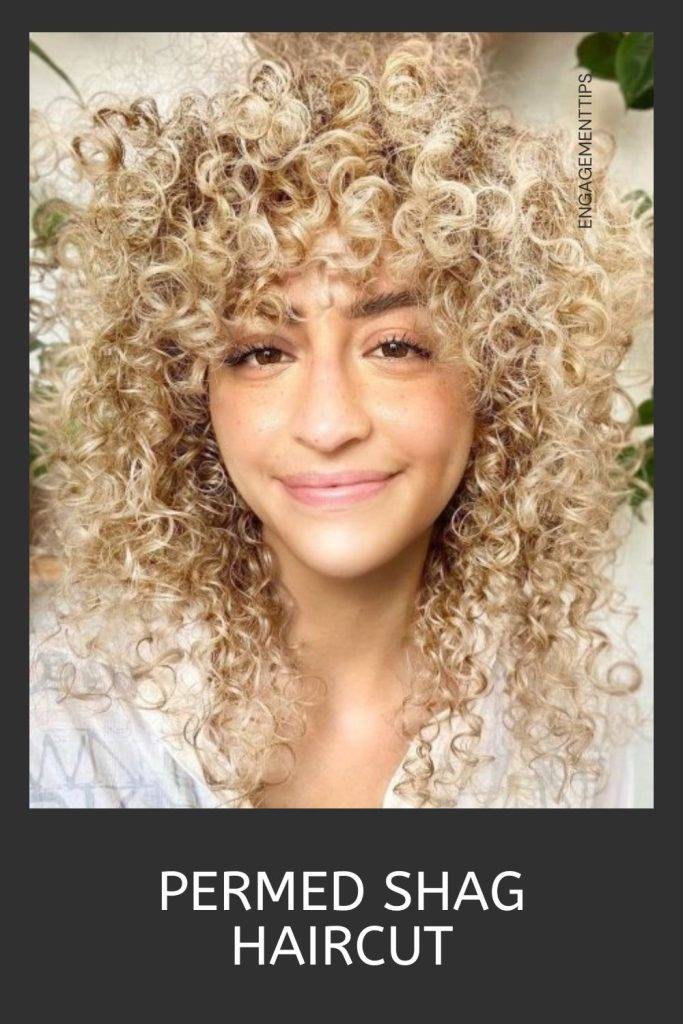 Although hair perming is quite a process that will need loads of time and effort, the end look will make you forget the struggle. This permed shag is so chic and royal.
Pixie Cut Shag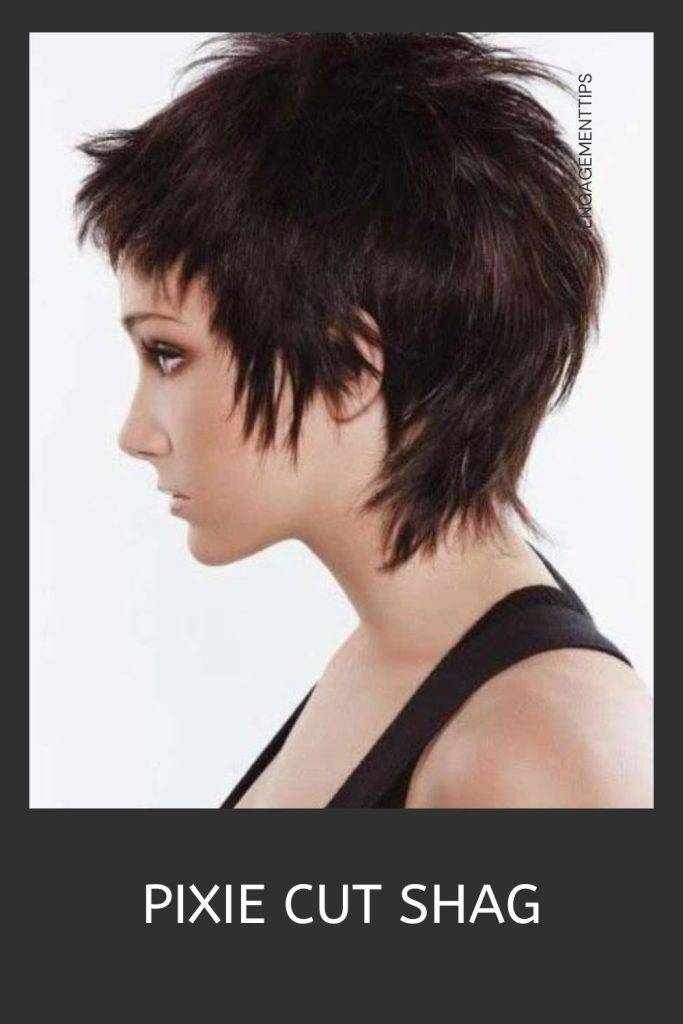 Go for a shag pixie cut the next time you get a haircut. Shag pixie is one of the coolest shag haircuts for short hair. Have just enough volume to get that messy look. Add angled chops on the top with layers to get a unique appearance.
Shaggy Bob Haircut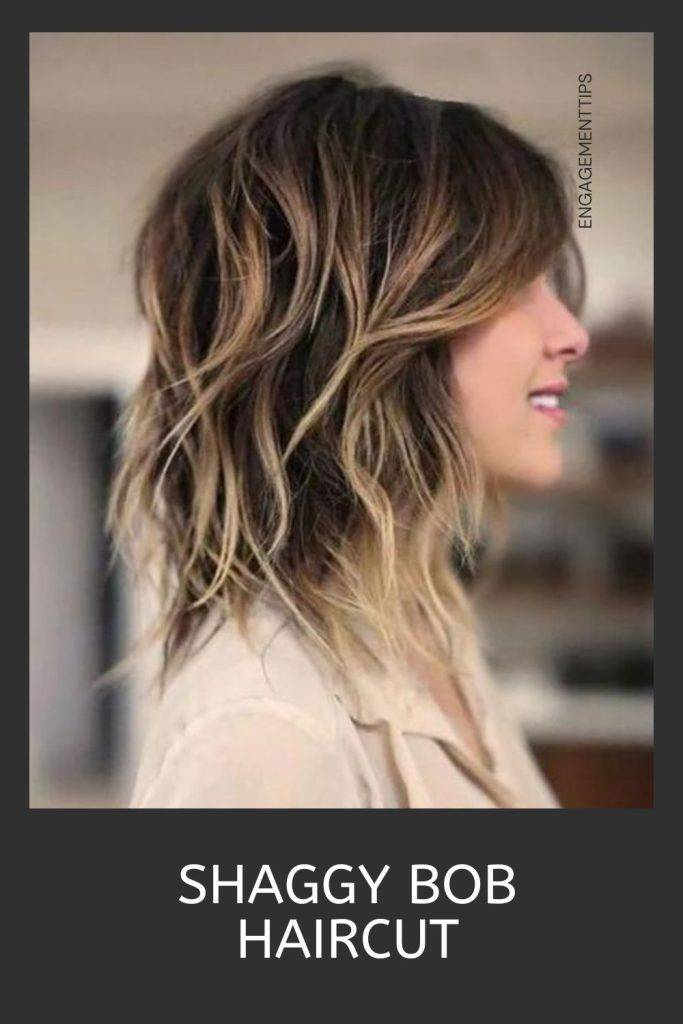 We love the texture of this cut with light color highlights giving a bright look. Perfectly placed piecey highlights added dimension to the hairstyle.
Shag with Curtain Bangs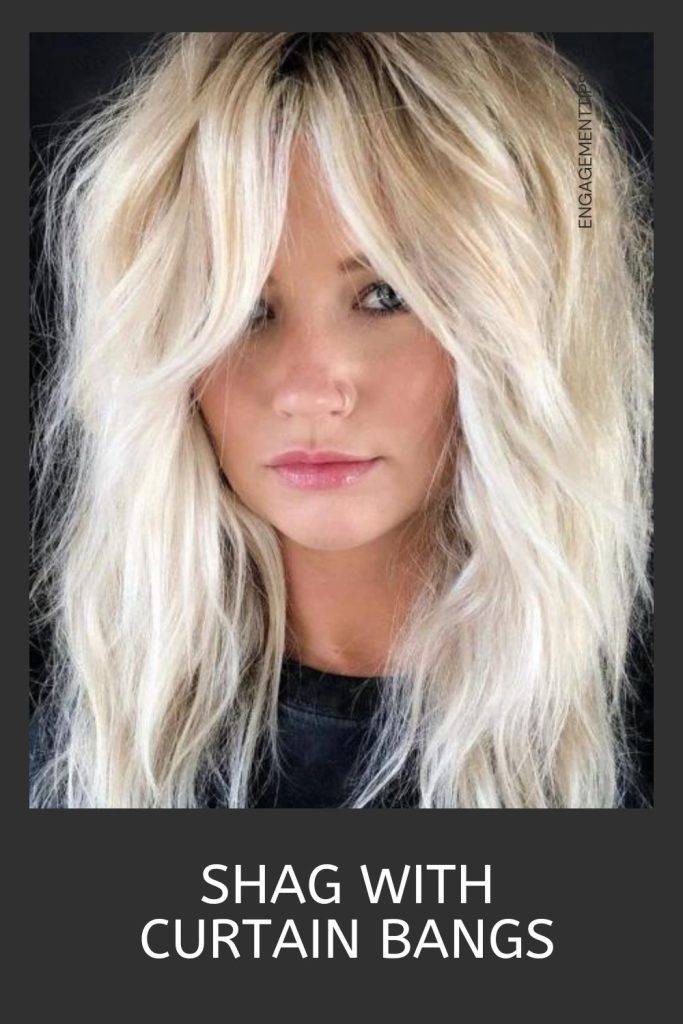 A heavy blend of stacked fringe and multi-layered shag haircuts for thick hair with tapered ends is the best bet for thick volumized hair. Shag haircuts with bangs and the platinum blonde hair color made it extra spicy.
Cropped Shag Haircut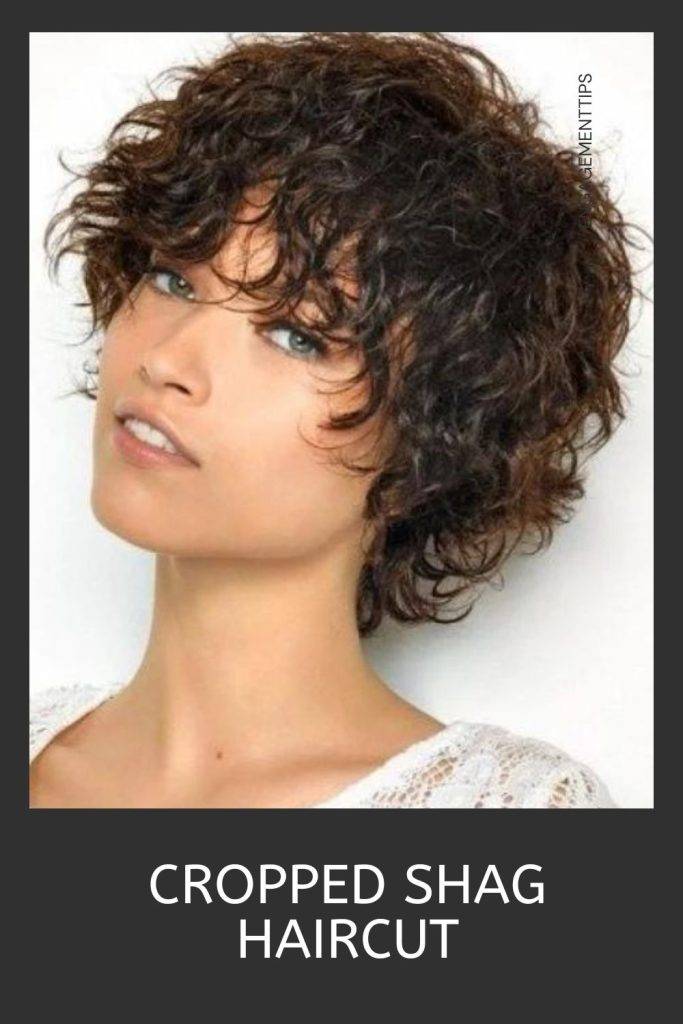 Curly girls will look adorable with a cropped shag. You can embrace the natural texture of your hair with this shag haircut.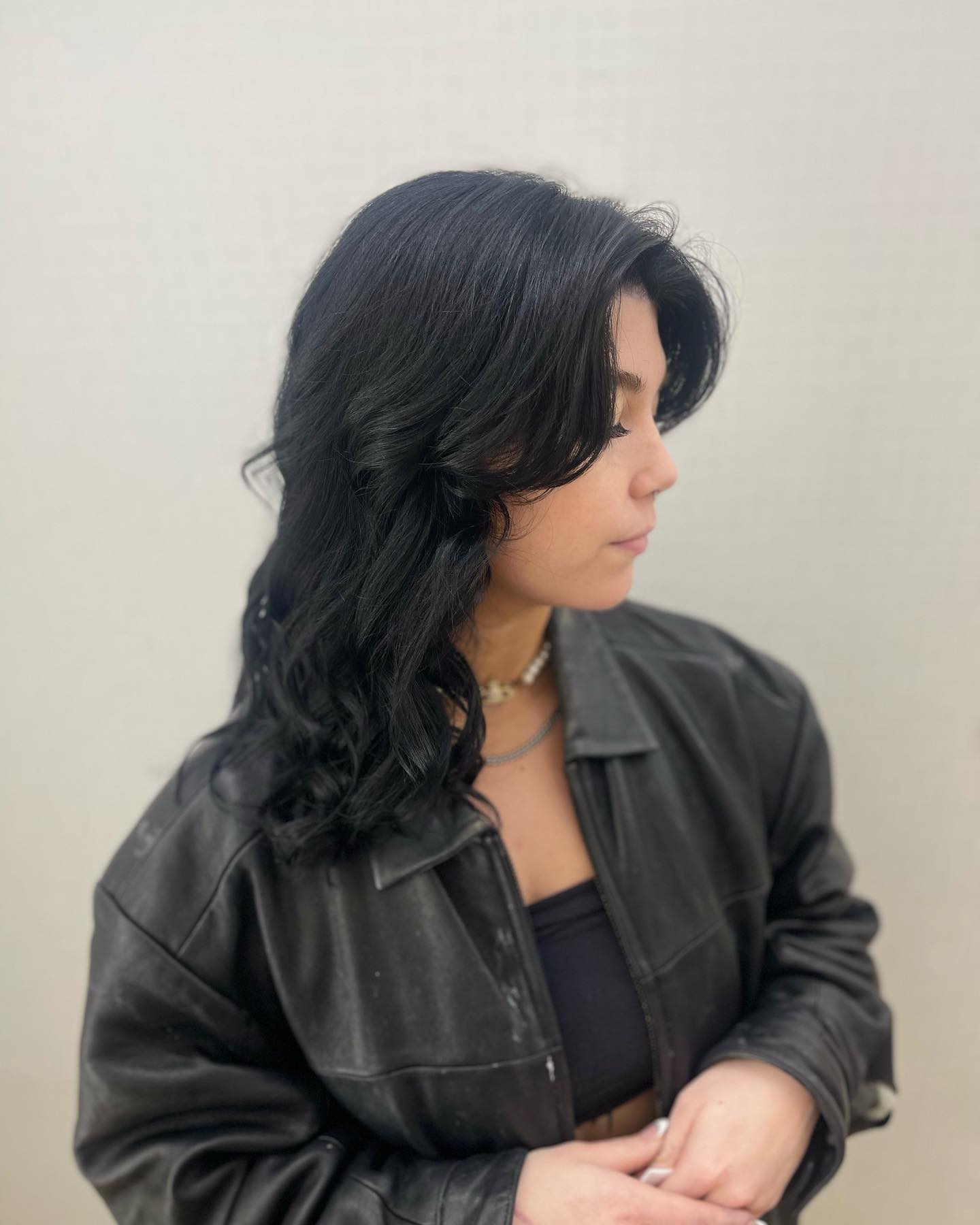 Conclusion
We hope these styles come to use for you to find a promising haircut. Shag haircuts in 2023 have the audacity of flying high.