Have you got tired of reading several blogs on creatine supplements and how they spell magic on your body but finally end up finding nothing useful? Well this might be because most of the articles offer similar kind of boring information which is not practically helpful for users.
If you are someone like me who have spent lot of money on some popular muscle boosting supplements, my dear folks this blog is a must read for you. Neither I am a fitness freak nor an athlete or weightlifter; I am a normal person like you who used to dream about having a body like 'Greek God' someday.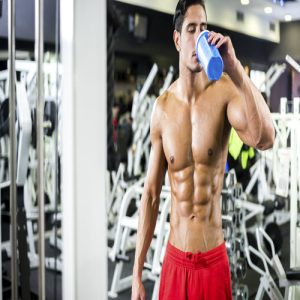 With this dream, I started taking Optimum Nutrition Creatine supplement a couple of months ago and the kind of results I have experienced is something beyond words! I cannot resist myself from sharing my personal experience with this creatine supplement by Optimum Nutrition.
I assure this blog will be different from others as it is a tale of my journey from being a lanky, thin guy to a handsome man with some solid ab muscles!
How did I find it?
My extremely tall and thin body never drew attention of any woman during my college days, however, I never let my below average body to shatter my confidence. However, who doesn't want to flaunt a muscle packed body and receive some compliments for it?
I started working out in gym 6 days in a week and took a good diet. When my trainer told me about creatine supplements and their ability to increase muscle mass, I tried all sort of creatine supplements available in the market. The gritty texture and bad taste of those supplements made me feel puke, making it impossible for me to swallow them down.
At the verge of losing hopes, one day I found Optimum Nutrition Creatine. Within 2 weeks of using it, I noticed significant increase in the size and thickness of my muscles. It comes in both powder and tablet form, but I prefer to take it in the powder form. Initially, I was advised to start with the maintenance dose that is 5gm per day and later I increased it to 8 gm. I purchased the 600g bottle, which lasted about 80-90.
No artificial flavours, no additives
It is tasteless, unflavoured and this is the most amazing thing for me about Optimum Nutrition Creatine. The gritty texture and bad taste, which I experienced earlier with other creatine supplement, was not associated with it at all. While most of the creatine supplements have added flavours, Optimum Nutrition Creatine doesn't contain any sweeteners, additives, it is 99.9% pure creatine monohydrate.
You just need to scoop out the powder and mix it with milk, protein shakes, juices or even water. Sometimes I found it little hard to blend it properly in normal water, so I used warm water instead of cold. If you are in hurry and need to blend it quickly, use warm water instead of normal water.
I used to mix it with 8-12 ounce glass of water and drink it after my work out session. While you are on this supplement, taking enough water is very important to ward off dehydration.
Desired results within short period of time
When it comes to boosting muscle mass and increasing stamina, this supplement would be the best thing to try. Though, I was put on maintenance dose, there are men who used to take loading dose that is 20gm per day to get some strong muscle within couple of days.
Within the very first few weeks, I was able to do extra set of squats and bench presses with 5-10 pound more weights! My endurance and stamina was high like never before. When I was taking 8 gm of daily dosage, I experienced water retention problem a bit.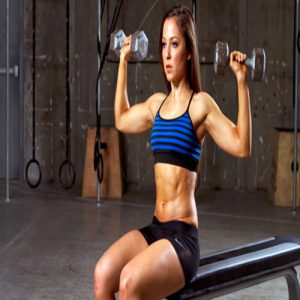 My weight increased a little bit due to the water weight in my muscles but don't worry, it would be fine with time. Combining it with simple carbohydrates and nutritious protein rich diet, this supplement worked as a magic for me.
I was 182lbs when I started Optimum Nutrition Creatine and after 2 months of using it I was at 202lbs! However, this was not all muscle weight but I was happy to see the definition and volume around the arms and chest area.
Increased stamina and reduced recovery time
While earlier 50 crunches were enough to put me down on my knees, now I can do 3 sets of 100 crunches easily without getting tired. Even my recovery time after workout has decreased significantly. My attitude and focus towards work has changed drastically.
Be it 200 sit-ups with weights, crunches or pull ups, now I do everything without being fatigued. The muscles mass around my abs, chest, pelvic area and arms have increased significantly. Optimum Nutrition Creatine has worked for me like a magic but creatine has different effects for every individual. If you have asthma or creatine allergy do consult a doctor before starting this supplement. Taking advanced precautions will help you to stay away from allergic reactions in the later stages.
It's been 8 months I have been using this supplement but still I can't stop raving about this product. My journey from a lanky thin guy to a handsome man with chiselled body would be incomplete without Optimum Nutrition Creatine.
If getting a ripped and shredded body is your dream, don't waste time and try this product as soon as possible.