These days, it's not hard to find all sorts of self-help information, either in books, magazines or on the web. Almost instantly, we can easily access information on how to improve our overall well-being, lose weight, eat healthier, or whatever else we're looking to improve about ourselves.
However, many women also want to find ways to improve their relationships and love lives. And, unfortunately, there's so much information floating around on the internet that knowing which relationship advice to follow can sometimes seem overwhelming. That's why we've put together this guide to help women take their love lives to the next level.
Related Post
Below, we'll go over 8 relationship tips for women to improve their love life.
Set Dates with Your Partner
Any dating expert will agree that people who have been together for any significant period of time need to plan time together for being physically intimate.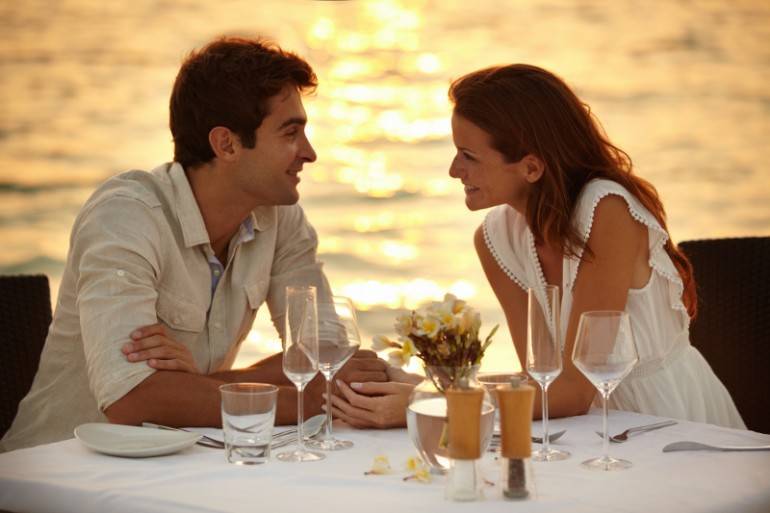 Of course, this doesn't mean that you have to drop everything else in order to get intimate with each other. It's still important to do everything else that the two of you would normally do as a couple. Go to the movies, visit with friends, have a romantic candlelight dinner together, just make sure to set aside some time to be close to one another afterward.
Be There for The Good Times… And the Bad
At any point in a relationship, it's important that both partners help celebrate each other's accomplishments. No matter how envious you might be about their triumphs, make sure to join in their celebration, which will make them feel like you truly care about them.
It's equally important to be there for your partner when things aren't going as smooth as they could be. Maybe your partner recently lost their job, or maybe a family member passed away, whatever it is, make it known to them that you're there, and will always be there to help them get through whatever curveballs life throws at them.
Pro Tip – Find your November born guy's attitude
Learn to Trust Your Partner
Everyone likes it when someone else has faith in them. Therefore, it's a good idea to show your partner that you're willing to trust them. Not only does this make people feel more comfortable with one another, it also helps couples build a solid foundation for the rest of the relationship to stand on. Read more about building trust here.
As soon as trust is gone, relationships begin to fall apart extremely quickly. And, unfortunately, many people these days have trouble putting trust into other people. Regardless, trust is an essential part of any relationship and without it, it might be nearly impossible to make things work.
Follow Through on Your Promises
Whether you've made a promise to take your partner out for dinner, or you've sworn an oath to finally clean your makeup off the bathroom counter, it's important that you follow through on your commitments, which leads your partner to have more faith in your intentions.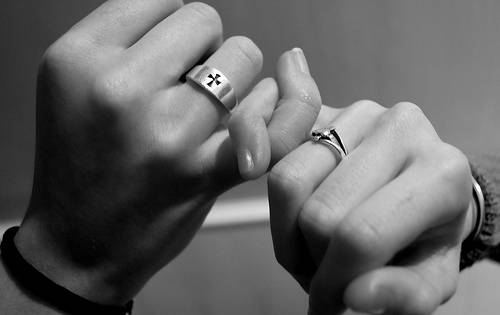 In a relationship, one of the worst things that you can do is to make promises that you know you can't keep. Not only will this end with one person's feelings being hurt, but it can also make you look like a liar, and will nullify any trust that you've been working to build throughout the course of the relationship.
Read more here: https://www.marieclaire.com/sex-love/a5921/keeping-promises-in-relationships/
Be as Understanding as Possible
In a relationship, it's important to be there for your partner and to do your best to acknowledge their problems with compassion and understanding. When your partner comes home from work and has had a bad day, it's important to not only listen to them, but also understand them and make sure that they feel validated.
In the end, those who truly care about their partner's stressful issues, are much more supportive, which paves the way to trust and a long-lasting relationship.
Don't Be Afraid of Romance
Romance goes a long way into keeping any relationship alive. Studies have shown that couple who believe in soul mates, or love at first sight, often report feeling more satisfied in their relationships than those who refrain from these sorts of romantic notion. So, go ahead, learn a few lines from Shakespeare, it's a guaranteed way to show your partner that you about them.
Spend Time Apart
Of course, when we're in a relationship, it's easy to see our partners as our favorite person in existence. However, it can be devastating to a relationship when the only other person you ever see is your partner.
This doesn't mean that you can't see each other every day, it just means that you need to lead lives that are not centered on the relationship.
Show Them That You Care – A Lot
Any time that your partner does something big for you, it's obvious to say that you should thank them for their efforts. However, it's just as important to be thankful for the smaller things such as doing the dishes or folding the laundry.
According to experts, being thankful is an essential ingredient to building the foundation of a solid relationship.
Say How Much You Care
This one might sound obvious, but it can be easy to fall into the trap of thinking that there is no need to say it all the time because they already know. The truth is that we all need a little bit of reassurance from time to time, and by telling them that you care, they'll be much less likely to ever feel unappreciated in the relationship. Read more about the importance of telling your partner that you care here.
Other Articles