Divorce can leave you mentally exhausted and emotionally scar you, but it can leave a big hole in your pockets. Sometimes one can have to pay heavy alimony to their partners at the time of separation. Bollywood divorce 2021 has many couples on its list whose divorce turned out to be very expensive.
Let's talk about the most expensive celebrity divorces.
Saif Ali Khan and Amrita Singh
Saif Ali Khan and Amrita Singh's marriage did not go down well with Saif's family because of the age difference. They got married anyways remained so for 13 years till they were granted divorce in 2004. In an Interview in 2005, Saif revealed that he had to give 5 crores in alimony and a lakh each month till his son turns 18.
---
Karisma Kapoor and Sunjay Kapur
Karishma Kapoor and Sanjay Kapur's marriage had a fair share of ups and downs. The couple finally filed for a divorce in 2014, which was legally granted in 2016. According to reports, Karishma received 7 crores in alimony. Sunjay's father's house in Khar was transferred in her name, and she also got bonds worth 14 crores for her children, which have monthly interest of 10 lakhs, one of the highest paid divorce in Bollywood.
---
Aamir Khan and Reena Dutta
Amir Khan and Reena Dutta went against their parents to get married to each other. But they divorced in 2005. The reason cited was temperamental differences, but it is believed that their relationship ended because of Amir's wandering ways. It was among the most highest divorce in India. Amir paid alimony of 50 crores to Reena.
Recommended Post –
---
Farhan Akhtar and Adhuna Bhabani
Farhan Akhtar and Adhuna Bhabani got married in 2002. Farhan was not a big name in the industry at that time. They ended their 16 years of marriage in 2017. Farhan agreed to pay one-time alimony instead of monthly allowance. The amount is not known as the couple maintained privacy around their divorce, but we do know that Adhuna got to keep their family home "Vipassana." Apart from that, Farhan had to make considerable investments for the future of their two daughters. This is one of the most Highest alimony paid bollywood divorces 2021.
---
Arbaaz Khan and Malaika Arora
Arbaaz Khan and Malaika Arora dated for 5 years before getting married in 1998. Their marriage ended in 2017. Malaika received an estimated 10-15 crores in divorce settlement, making their divorce one of the highest-paid divorce in India.
---
Sanjay Dutt and Rhea Pillai
Sanjay Dutt and Rhea Pillai ended their 10-year long marriage in 2008. Rhea was Sanjay's second wife. Rhea left Sanjay when she fell in love with Leander peas. Sanjay took care of her bills for a long time. At the time of divorce, Sanjay had to give her a sea-facing luxury apartment and an expensive car for alimony.
---
Hrithik Roshan and Sussane Khan
Shock waves ran through B-Town when this couple announced their separation in 2013. They got legally divorced in 2014. Their divorce tops the list of most expensive divorces in India. Sussane demanded a whopping 400 crores in alimony. After negotiations, it was adjusted to 380 crores.
Recommended Post –
---
Prabhu Deva and Ramlatha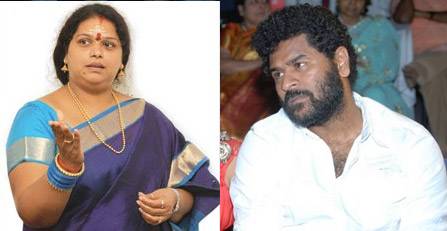 Prabhu Deva's private life is not much discussed, so many may not know he is a divorcee. Sadly, he and his wife Ramlatha got divorced after 15 years in 2010. He gave her 10 lakh rupees and a car. He also gave her properties worth 20-25 crores.
---
Kalki Koechlin and Anurag Kashyap
Kalki Koelchin and Anurag Kashyap got married in 2011 but divorced in2013. Kalki said that they wanted different things from life and were not on the same page. Kalki took pity on Anurag when his movie "Bombay Velvet" flopped badly and settled for less.
---
Rhea Pillai and Leander Paes
Rhea Pillai and Leander Peas were a much-in-love couple. Rhea divorced Sanjay Dutt to be with Leander, but the couple met a tragic end and got separated after 10 years of marriage. She received 8 lakh rupees as her alimony and daughter's maintenance.
---
Aditya Chopra and Payal Khanna

Aditya Chopra applied for a divorce with his wife Payal Khanna in 2009. Payal and Aditya were childhood friends. The divorce was kept private. However, it is said that Payal received 50 Crores in alimony.
Amir Khan and Kiran Rao
One of the highest paid divorces, is the divorce of Amir Khan and Kiran Rao. Kiran Rao is said to receive 500 crores in alimony, which is one of the highest alimony paid in India.
No matter the cost involved, nothing can pay for the emotional void created when you separate from your partner. Divorce leaves a lifetime scar that no amount of money can heal.