Body building is my passion and just like any other bodybuilders, I also do strenuous workouts, take restricted diets and lead a disciplined life to build a sculpted and toned body. In order to gain muscle mass and improve my performance, my gym instructor suggested me to take required nutrition so that my body can recover from the muscle fatigue and pain in my next workout session.
I have searched a lot online for best bodybuilding supplements and I got loads of results which has puzzled my mind. My main concern was how trusted the supplement manufacture is. It was very important for me because I was spending my hard earned money to get something in return and that is good results. Many of you also must have come across this question while looking for a good quality supplement.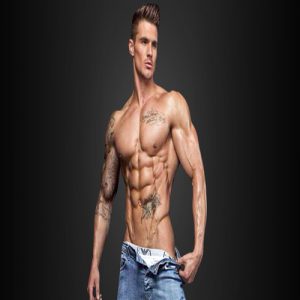 Sometimes, the company is trusted but its prices are high and when we search for affordable price, quality gets compromised. Therefore, I have searched the most sought after supplement stores on amazon.com on the basis of user's ratings and reviews. Although, it took time but finally I got a list of favourite brands.
How I did it?
When you open amazon.com website, it specifically shows you the list of top rated, best selling and many other products. I didn't opt for that and decided to filter it on the basis of individual brand and see how its range of products is doing among users and what are their views about its products. I made this list of supplement stores on the basis of user's ratings and positive reviews.
I have also considered the number of users who have used the product and reviewed it. It was important because if large number of users has used it and gave positive reviews on most of the products of an individual brand then it is proved that the manufacturer is trusted and appreciated by the users.
I have also checked about the manufacturer on its home website and checked about how it is doing from its in-house store and what other products it offers. A little extra information is always works well for me. Some of the supplement stores in my list are young companies but their products are appreciated by the users. Let's take a look what I have found out about these stores.
Optimum nutrition
The most trusted global brand among bodybuilders and sportspersons. It offers a variety of supplements ranging from protein products, supplements for strength and recovery, health and wellness.
Its protein products contain the different type of plant and animal proteins such as whey, casein, soy, egg and blended protein in form of protein bars, powders and ready to drink proteins. For strength and recovery of the body before and after the workout, it has pre-workout, post-workout products, amino acid, creatine, weight gainers and specialty items in forms of drinks, powder, and pills.
Bulksupplements.com
This supplement store claims to offer 300 pure supplements at unbeatable prices. It has registered FDA facility and great customer services. Users on amazon.com have awarded its products with 4 – 5 stars and positive reviews have outnumbered the negative ones.
The product is vegan-friendly, blends easily, increase muscle mass, boost strength and speed which makes it a favorite among people engaged in explosive sports like boxing and weightlifting. It's high quality and affordable price is another heart winning feature which makes it popular among bodybuilders and sportspersons.
Sheer strength labs
This supplement store offers a variety of products for muscle building, health, and wellness, fat loss, performance improvement. It's nitric oxide supplement and BCAA Branched Chain Amino Acids supplement are most favorite products among Amazon users.
It's post workout and creatine monohydrate supplement has also earned 4.5-star rating on amazon.com which makes it a hit among bodybuilders. This is a fastest growing US based company which proudly claims to have products based on proven science and real results.
Biobro
This supplement store offers bodybuilding supplement in form of pills. It has three popular products on amazon.com which are awarded 4 – 4.4-star ratings. These are BioBro – GroBro Extreme Anabolic Growth Amino Acid Complex ($69), BioBro – GoBro NO Nitric Oxide Pre Workout Supplement ($39) and BioBro – GroBroGO Pre Workout Amino Energy Pills ($49).
Users have praised its long lasting effects and no side effects feature. They reported that results can be seen in 3 – 4 days or after 15 – 20 doses.
NutraFX
This supplement store has earned 4 – 5-star rating on amazon.com on its different products. It offers products for pre-workout, strength and recovery, basic nutrition, energy and metabolism and weight loss.
The products are mainly in form of powders and capsules which can be easily taken by the users. The products build lean muscle mass, burn fat and elevate the energy level on regular consumption and therefore this brand is becoming popular among the bodybuilder day by day.