The year 2016's hot topic was the Aamir's khan body transformation for his movie Dangal. As per the story script of movie Dangal, the actor Aamir khan underwent extreme body transformation under the governance and guidance of Dr. Nikhil Dhuranar. The extreme Aamir khan weight loss will surely inspirational for many youths who love to keep their fitness over the par level.
Before getting deep into the Aamir Khan's transformation for his movie Dangal which is nearly impossible for ordinary man to do, let's talk about the requirements and what Aamir had for his transformation and most of other don't have it.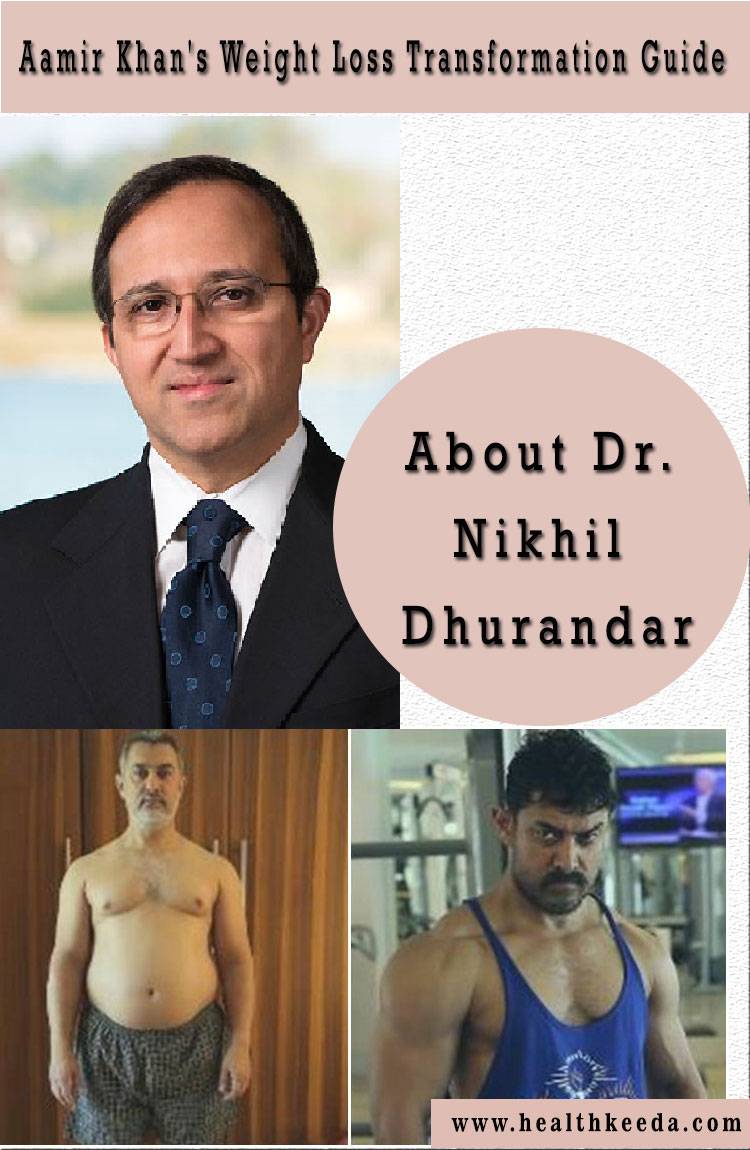 About Dr. Nikhil Dhurandar
Well, without the magician Dr. Nikhil who is the former president of the obesity Society and currently serving as a professor and head of the Nutrition department of Texas Tech University! Under the extreme diet plan and workout program, the actor manages to transform from being fat to fit like a Greek god.
Also, the doctor himself has praised the actor Aamir khan weight loss exercise, as the actor manages to lose body fat and subsequently gained the extra big muscles which helped him narrowly to sort out the essential diets and workout plans.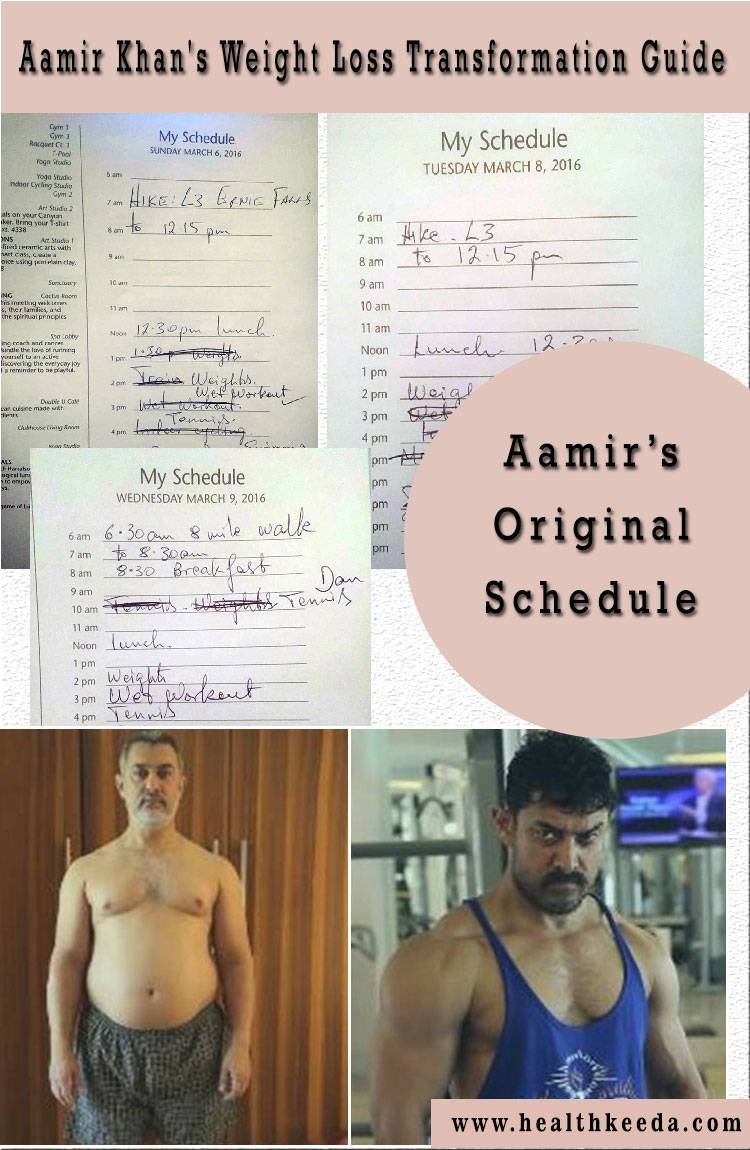 Aamir khan Diet and Exercise for Movie Dangal
Aamir himself revealed that the most 3 important things to do when it comes to body transformation, those lists are healthy lifestyles, healthy & balanced diet and at last the essential body workouts. The Bollywood superstar himself claims that Aamir khan weight loss diet was perfectly balanced and it was perfect mixture of 1 third of fat, 1 third of carbohydrates and 1 third of protein.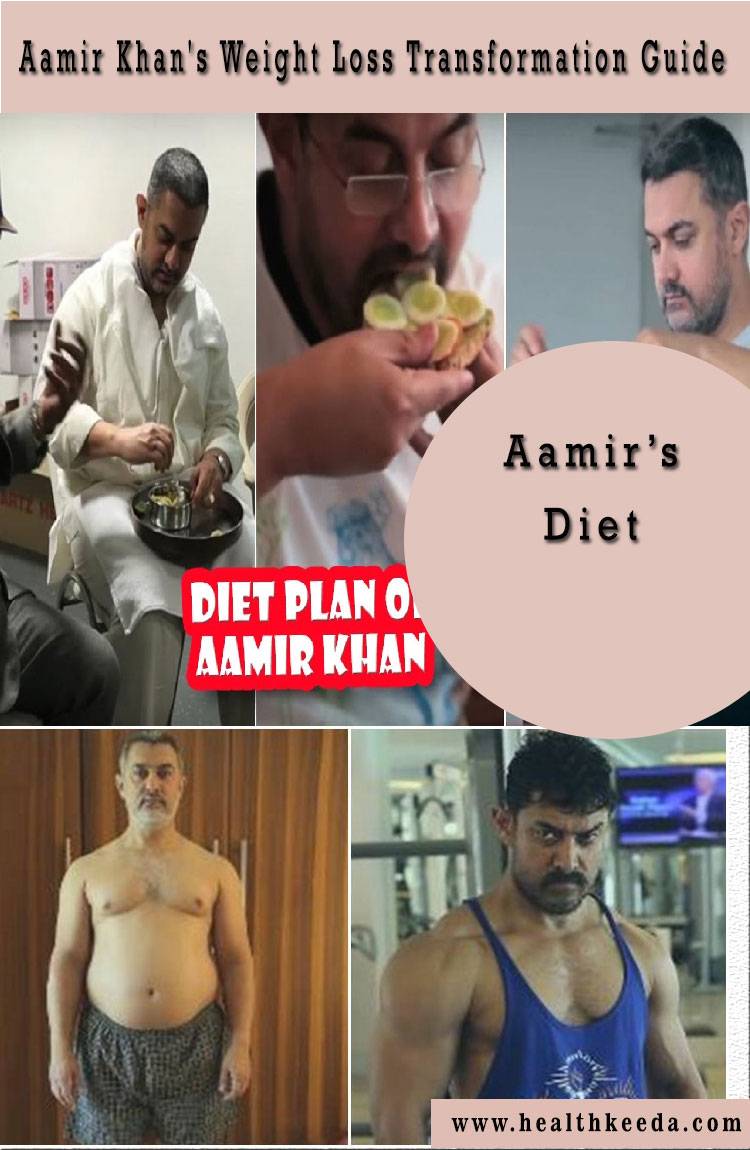 Here is the diet plan which the actor followed for Dangal:
The actor starts to consume his meal in short for multiple time more than the usual intake of 3 time by a ordinary common men. In Total, the actor in taken 9 small meals per day.
The first means starts at the early morning 4AM, where the actor consumed 1 whole egg omelet with spreaded onion, chilli, coriander and tomato. Followed by 1 flat scoop protein shake at 6 AM as meal number 2. The actor's 3 meal consists of 150gm of fruit (except banana) will be at 8AM.
As meal number 4, the actor consumed 50gm Poha with sprinkling of onion tomato, coriander and green chilly at 10AM, followed by the 1 slice of bread along with 100gm tuna at 12PM as meal 5.
For lunch at 2PM, the Dangal actor consumed 100gm of vegetables1, 100gm of vegetable2, 50gm of rice, and 15gm of dal along with 200gm slim curd as meal number 6.
And for evening, the actor took 150gm of fruits (except banana) at 4PM and 1 slice of bread with 100gm of tuna at 6PM as his meal number 7 and 8.
At last, for dinner, the Dangal actor took 200 gms of equally shared 2 vegetables, along small amount of rice and dal as 50 and 15gms respectively along with 200gm of slim curd as his meal count 9.

Aamir khan's Bodybuilding for Dangal
For casting the role of Mahavir Phogat, the actor managed to gain around 25 kilos of extra pound within the time duration of 6 months which is exactly 180 days. On pointing that fact, the actor conveyed that gaining extra weight was actually fun act where he used to drink and eat whatever he found.
At the same time, the actor also expressed his trouble owing to that extra weight; he faced hard times during that time where he spends lot times on getting trained for special wrestling moves.
Unlike his previous movies, Dhoom4 and PK Aamir opted out to wear body suite at earlier part of shooting, Aamir filmed about 80% of the movie while he putting weight and later the actor Aamir Khan followed stick diet and exercise to shed his extra weight.
Aamir khan's workout in Dangal carried nearly about 5 to 6 hours per day, and in spite of possessing these high standards of bodybuilding activities, the actor Aamir khan openly spoke that the proper diet plant is the vital thing which helps to posses the body transformation. Without proper diet plan, nothing would be shown up even though, one does any hard workouts.
https://healthkeeda.com/reasons-you-should-sleep-naked-according-to-experts/
In fact, he even took few specific diet fitness foods for making his body transformation pretty effective along with 5 teaspoons of oil per day.