Celebrity weight loss stories have been popular for how people are interested in looking at how so many stars might lose weight. People are often impressed with how others who are in the limelight are capable of getting their bodies to look appealing. But what are these stars doing to lose all that weight? If you have not read other part of Hollywood celebrities weight loss success stories, must do.
List of Hollywood Celebrities Weight Loss Transformation: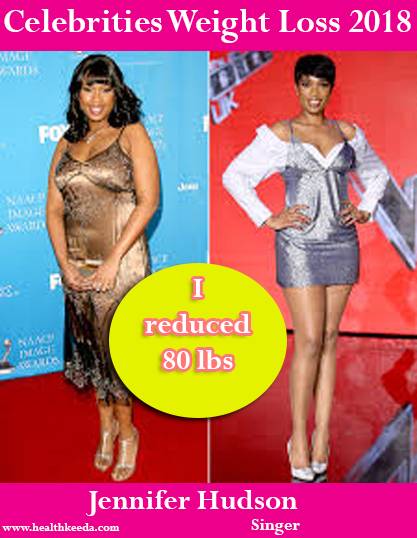 Jennifer Hudson
Jennifer Hudson has one of the more intriguing celebrity weight loss secrets to look at. She focuses on watching for when she is going to eat. She managed to lose nearly 80 pounds and has been able to keep it off over the years as she keeps her dining habits in check. She avoids eating late at night and early in the day. These are times when it is easy for the body to forget about what it is consuming.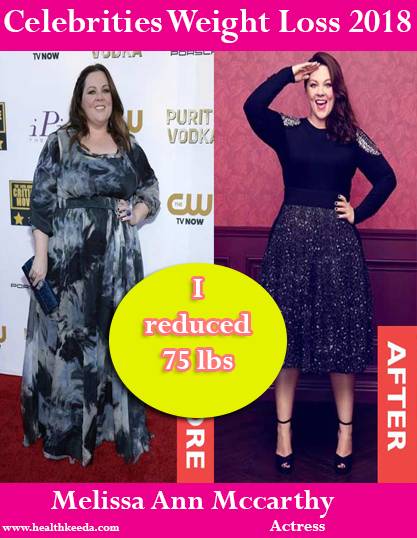 Melissa McCarthy
While many people focus on avoiding meats, Melissa McCarthy used a different approach. She lost around 75 pounds thanks to how she focuses on healthy lean proteins from lean meats and natural whole fiber. By sticking with such proteins, she could build muscle mass.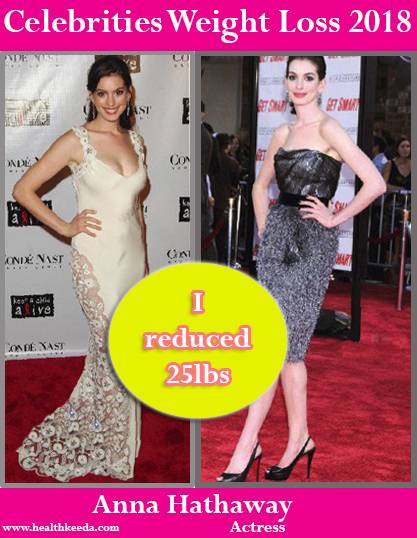 Anne Hathaway
Anne Hathaway lost 25 pounds by going on a lettuce diet while preparing for her role in the film version of Les Miserables. But after that diet, she switched from a vegan diet to a paleo diet with high amounts of protein and since then, she had more energy to help her keep her weight under control while focusing on developing lean muscle mass without risking hunger-related issues.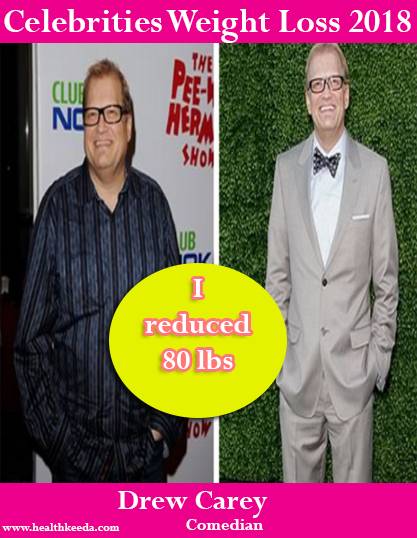 Drew Carey
Comedian and game show host Drew Carey lost nearly 80 pounds and resolved his type 2 diabetes by sticking with a very heavily controlled diet. He eliminated carbs and focused on a protein-heavy diet that features yogurt, egg whites and lean chicken. He also went on a strict cardio routine where he would do 45 minutes of exercises several times a week. He states that while it is tough to lose weight at the start, it becomes easier for people to lose it after a bit, thus making it easier for him to feel motivated and ready to keep working out.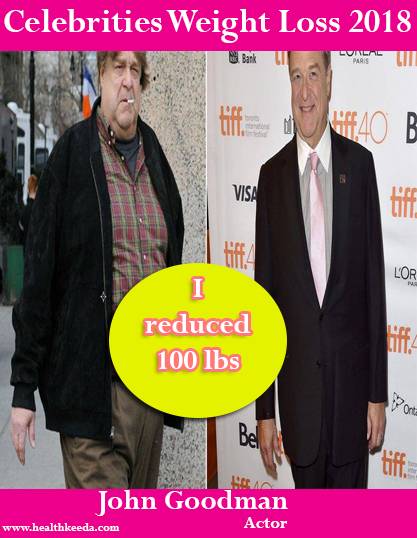 John Goodman
Actor John Goodman also found a good way for losing weight that helped him to lose nearly a hundred pounds. Goodman focused on exercises to keep his heart rate up to help him burn off fats. But while he was working on a healthy dietary routine, a vital part of his weight loss success came from him avoiding alcohol.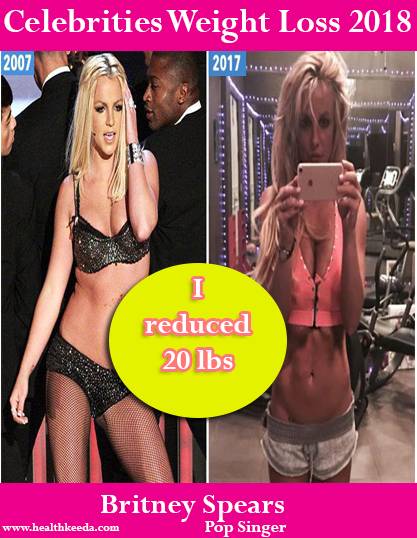 Britney Spears
Pop singer Britney Spears has reportedly used Garcinia Cambogia for her weight loss needs. In the field of celebrity weight loss Garcinia Cambogia has been a widely talked-about supplement thanks to how it triggers the brain to release old fat deposits so they can be burned off for energy. When used with a healthy dietary routine, it becomes easier for the body to lose weight. Spears has reportedly lost at least twenty pounds with these celebrity weight loss pills, thus making them all the more intriguing for people to take a look at for their weight loss demands.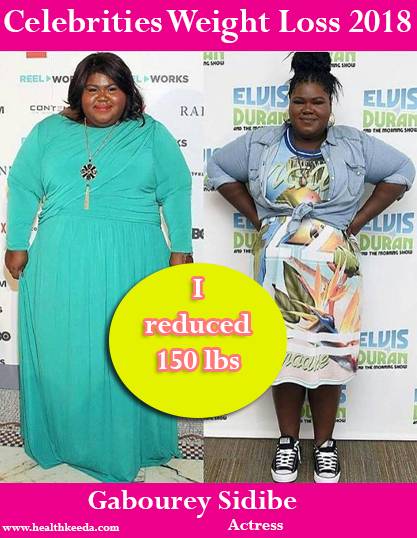 Gabourey Sidibe
Actress Gabourey Sidibe had been dealing with a significant amount of fat over the years but was unable to lose it through traditional measures. The celebrity weight loss Precious star had a surgical procedure where the size of her stomach was reduced. This would keep her brain chemistry in control by keeping her from eating as much while encouraging her to eat healthier. Sidibe states that she has lost around 150 pounds in the past two years since undergoing her surgical procedure. But while this was effective, this came as she worked with a nutritionist for help and kept with the doctor's requirements for eating healthy after the surgery.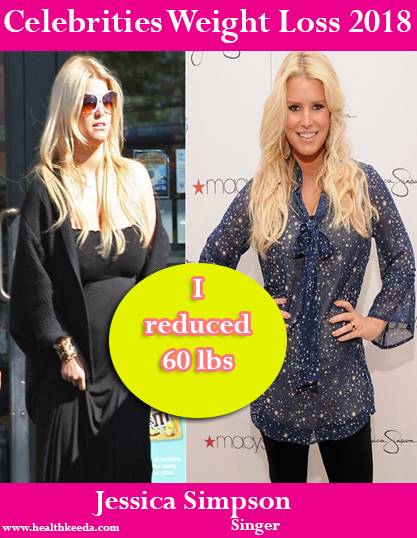 Jessica Simpson
Pop star Jessica Simpson has managed to lose weight by sticking with a workout routine where she puts in thousands of steps a day alongside a few resistance training workouts every week. This routine helped her to stay healthy and to keep her calories off. She has lost around twenty pounds over the years and continues to keep that weight off thanks to a regular routine.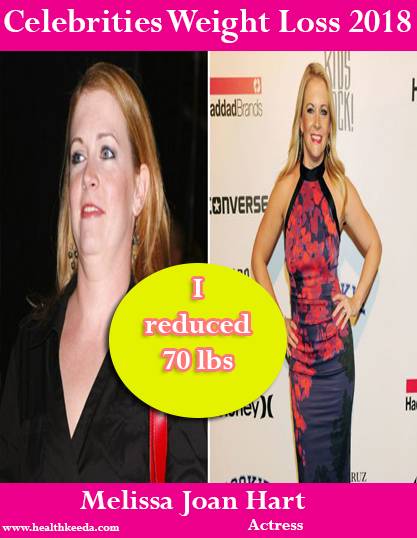 Melissa Joan Hart
One celebrity weight loss 2018 point to see comes from how actress Melissa Joan Hart lost nearly 70 pounds after giving birth to her third child as she worked out with other people. She exercised with others including her husband. The two would run together and work out in the gym with one another. A regular routine that would work for years was vital for helping her to stay focused and to burn off the fats she had been struggling with over the years.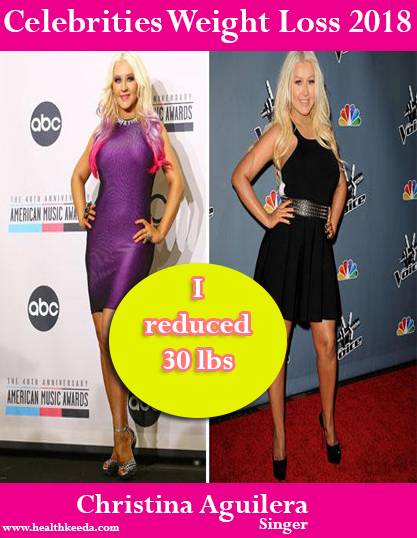 Christina Aguilera
The last point to see regarding celebrity weight loss comes from what singer Christina Aguilera had been doing in recent time. She states that she engaged in Reiki treatments to help her lose around thirty pounds and to keep that weight off. This is a type of alternative medicine where a therapist helps to channel energy through a patient's body. This comes through human touch. By using touch, it becomes easier for the body's natural healing processes to work. Although the process itself is intriguing, it is clearly designed to be an alternative solution.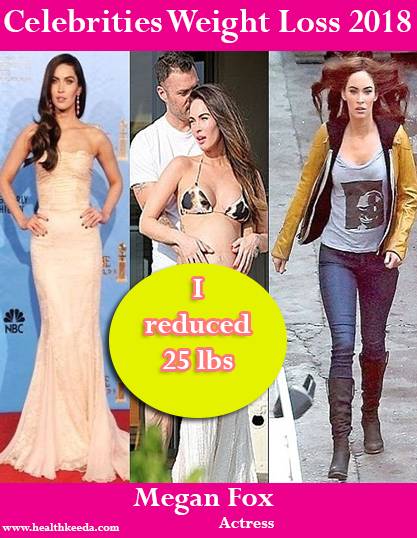 Megan Fox
Finally, actress and model Megan Fox managed to lose weight through regular use of apple cider vinegar. This contains acetic acid, a compound that resists fats and keeps them from building up. Fox has lost around thirty pounds, but this clearly came with apple cider vinegar being used with a low-calorie and low-fat diet. Only a small amount of the vinegar is intended to be consumed each day for the best results.
These points about what Hollywood celebrities are doing to lose weight are all intriguing for people to check out. There is always a great chance for anyone to possibly lose weight when all of these solutions for losing weight are considered, although the needs people have for individual solutions are all different from one another.