No one likes to bear with a bloating stomach. It can be painful and physically unappealing. A bloating stomach can make anyone look larger than what one really is like. Also, this can produce intense cramps over time and might even make some of your bowel movements hurt and become hard to handle.
But that does not mean you have to struggle with a bloating stomach for too long. There are several things you can do to help yourself keep a bloating stomach from being a serious problem in your life. You might be surprised when you see just what you can do when looking at how to get rid of a bloating stomach in 24 hours.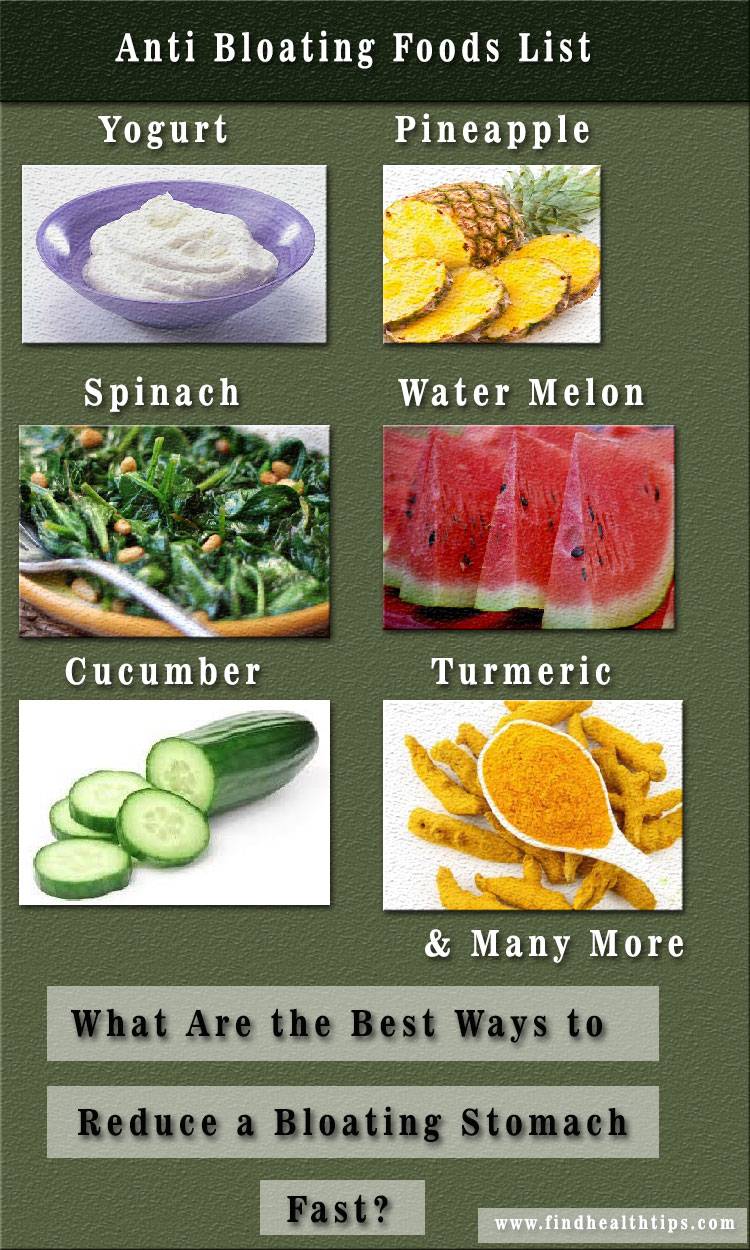 Stick With Anti Bloating Foods
You can consume more anti bloating foods in your routine during your belly bloat cleanse. These are foods that combat bloating and ease tensions in your digestive system. These may also help you to keep from eating more than what you can afford to handle at a time.
Fruits like the lemon, kiwi and melon are great for helping you to remove excess water from your body. Many fruits also have high potassium levels to help you with replacing any fluids you lose so you will still feel active. Pineapple is also appealing for reducing colonic inflammation levels in your body.
Naturally, vegetables are appealing to have with fiber-rich leafy greens leading the way for instant bloating relief. Carrots are also ideal for providing you with the potassium you require.
Lean proteins like from white meat chicken or eggs are always great for providing you with the protein you need for staying energetic while also combating bloating. It is best to avoid using butter with any of these though. Stick with olive oil as it contains more antioxidants for your health.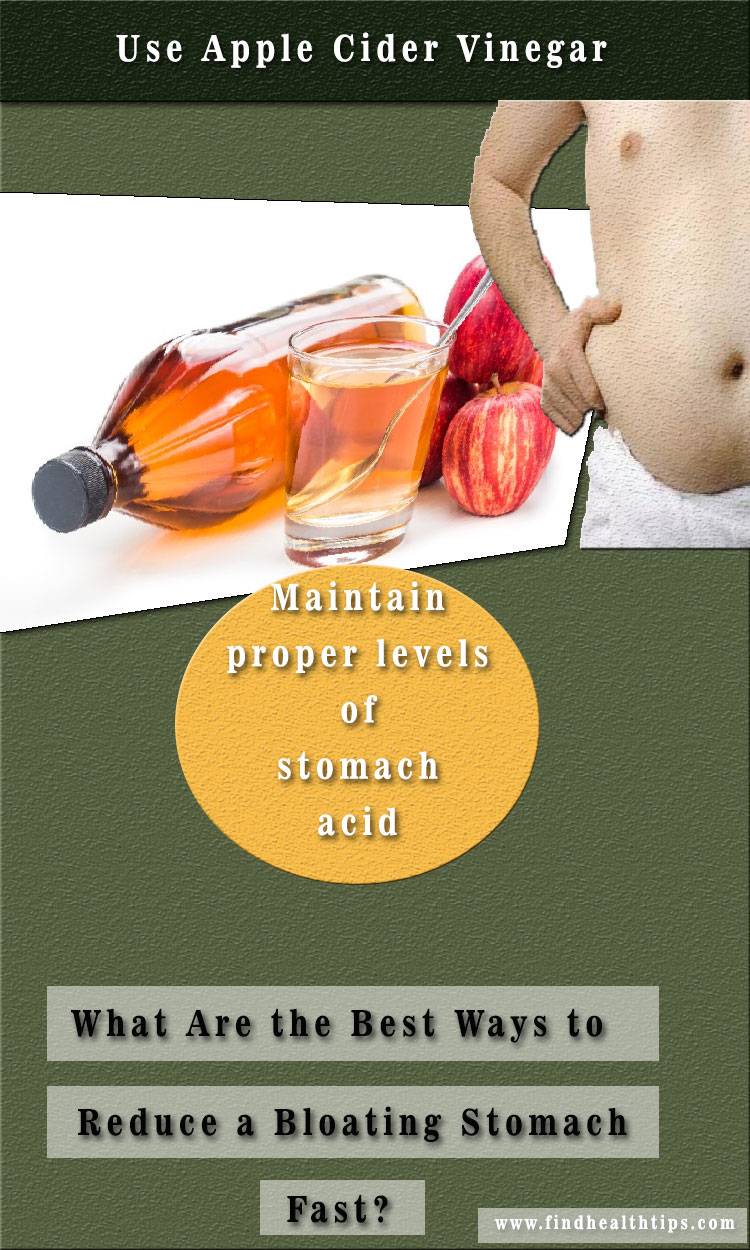 Apple cider vinegar has been heralded as a great wonder product. Today you can use it to help you with how to unbloat your stomach. With this, you can maintain proper levels of stomach acid. You would have to consume a few tablespoons of apple cider vinegar each day to help regulate stomach acid levels, thus improving upon the digestive processes in your body.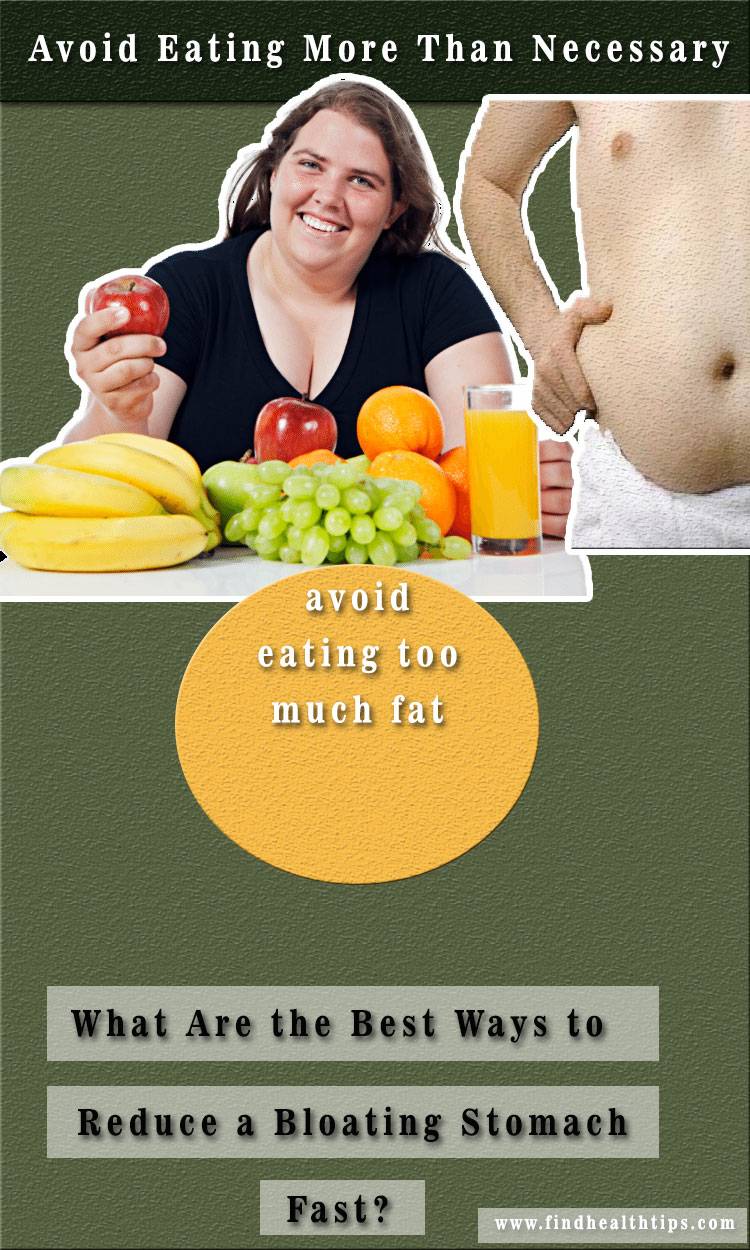 Avoid Eating More Than Necessary
While sticking with a suitable plan for eating helps, you could still develop a bloated stomach after eating if you consume more than necessary. You would have to avoid eating fat too much at a time if you want to avoid bloating issues. Eating smaller meals and taking longer to eat helps as you will give your brain more time to recognize that you are full.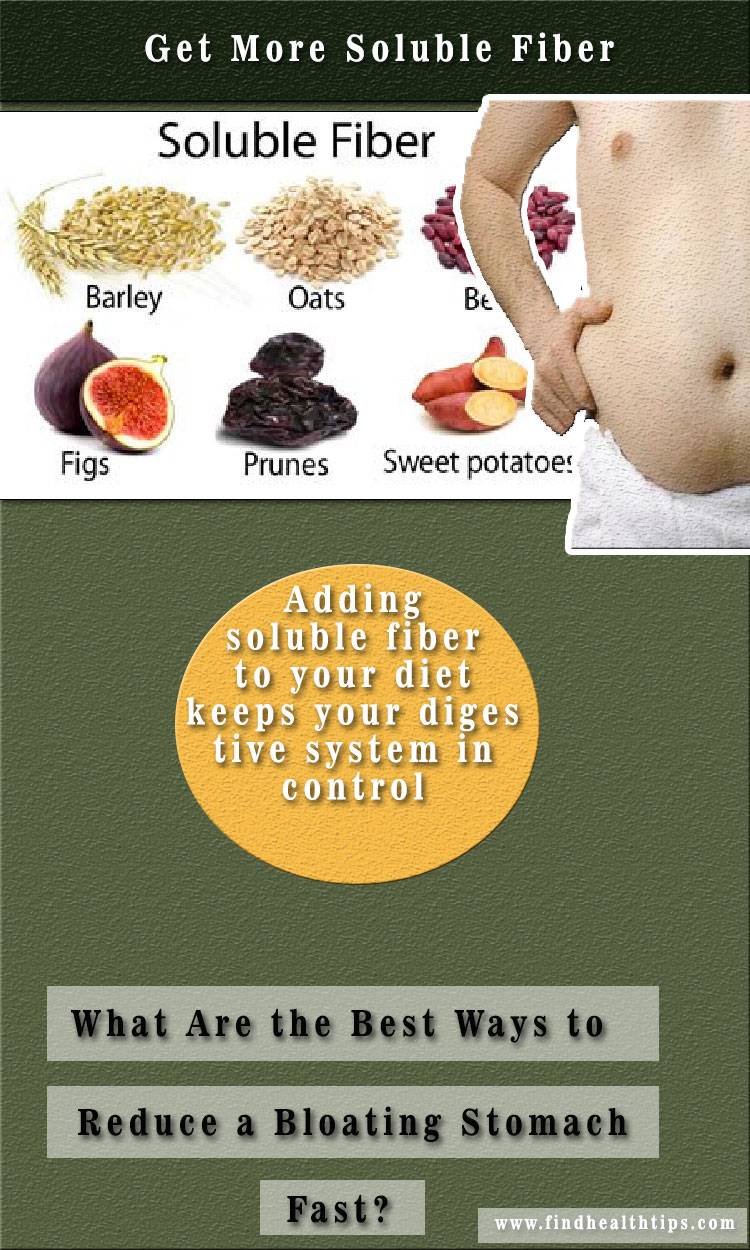 Get More Soluble Fiber
Constipation is one of the most commonplace issues to see with regards to bloating. Consuming enough soluble fiber in your diet is vital for keeping your body healthy. With soluble fiber, you will help to make yourself feel regular. Whole oats and grains are ideal for your diet for how they contain more soluble fiber. Adding soluble fiber to your diet keeps your digestive system in control while keeping bowel movements healthy, thus reducing the potential bloating that you might get into.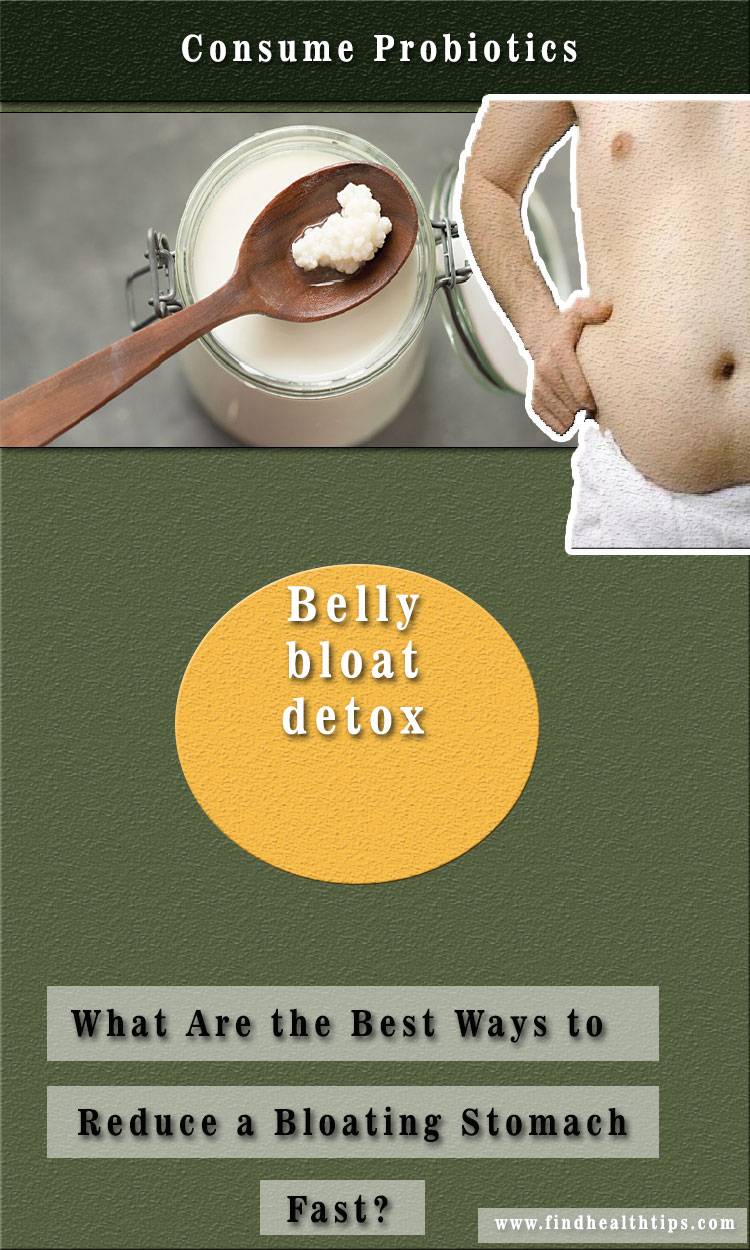 Consume Probiotics
Probiotics are popular products in today's bloating medicine world. Probiotics are useful for how they can help people to clear out their bowels with ease. These help to regulate the bacteria in your digestive system, thus improving upon how well you can consume foods.
Probiotics can be found in many whole yogurt products and other dairy items. But you can also find some probiotic supplements for use on the market. These work for belly bloat detox needs by restoring the digestive functions in your body and regulating the bacteria that keeps the digestive processes in check. This would work best with a healthy dietary routine to keep your body protected and comfortable.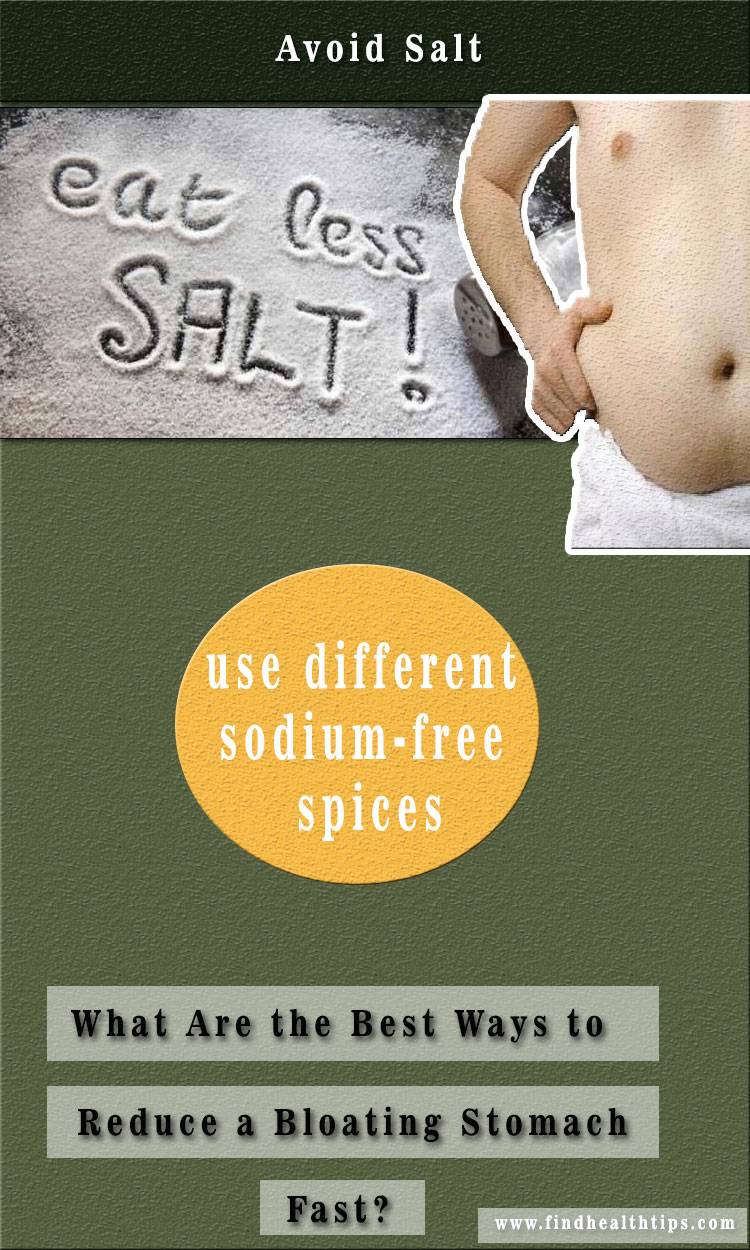 Avoid Salt
Another part of how to reduce water retention and bloating is to avoid consuming far too much salt. Salt contain sodium, a compound that takes in water. While it manages water levels in your body, it can cause you to retain water for much more time than necessary. Avoiding salt consumption is always useful as it ensures you will not take in far too much water, thus reducing your bloating and possibly getting rid of serious bloating issues.
You can always use different sodium-free spices in your body to help you with seasoning foods. The key is to watch for what is available so you know what to get out of your body without suffering from bloating. Garlic is popular as a diuretic, for instance. Parsley may work in the same way too, but the results will vary by each person who uses it.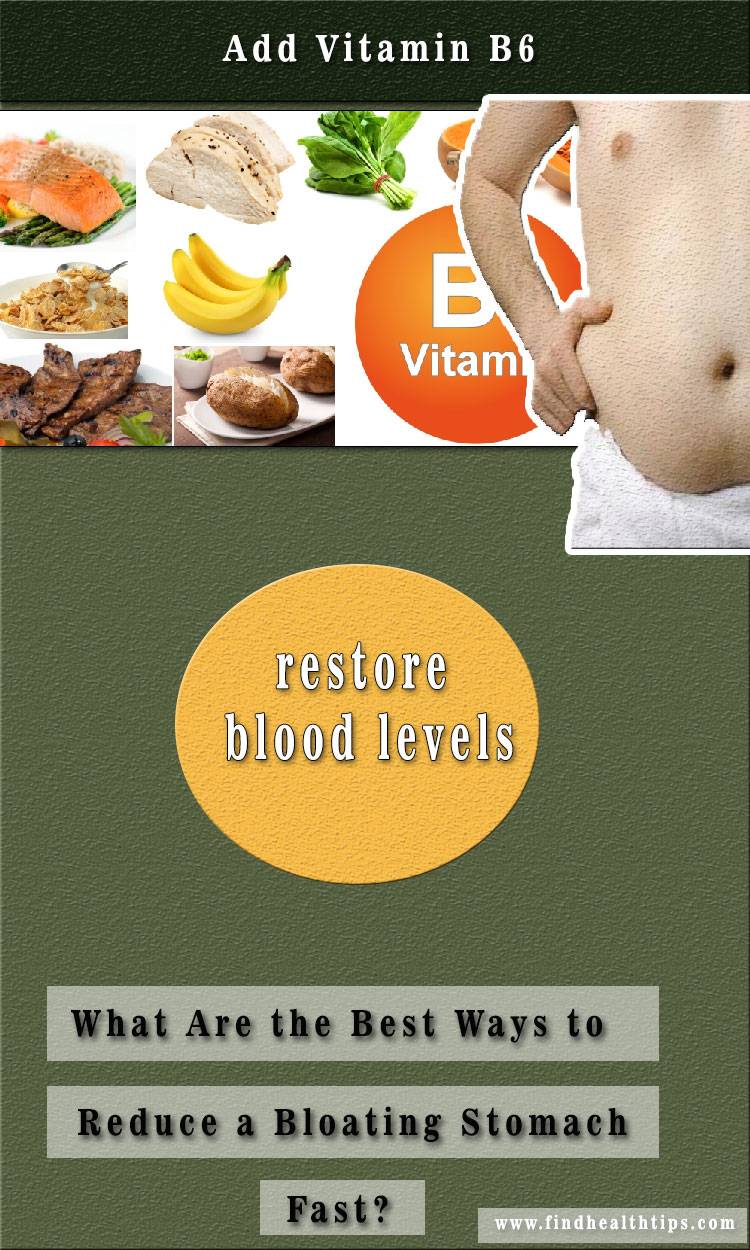 Add Vitamin B6
Another part of reducing bloating involves adding vitamin B6 into your diet. This vitamin is popular for how it helps to produce red blood cells. This works to restore blood levels in your body when used right. Bananas and many nuts as well as potatoes are foods that contain more vitamin B6. Be sure you watch for how they are consumed though; remember to avoid anything that has lots of salt on it.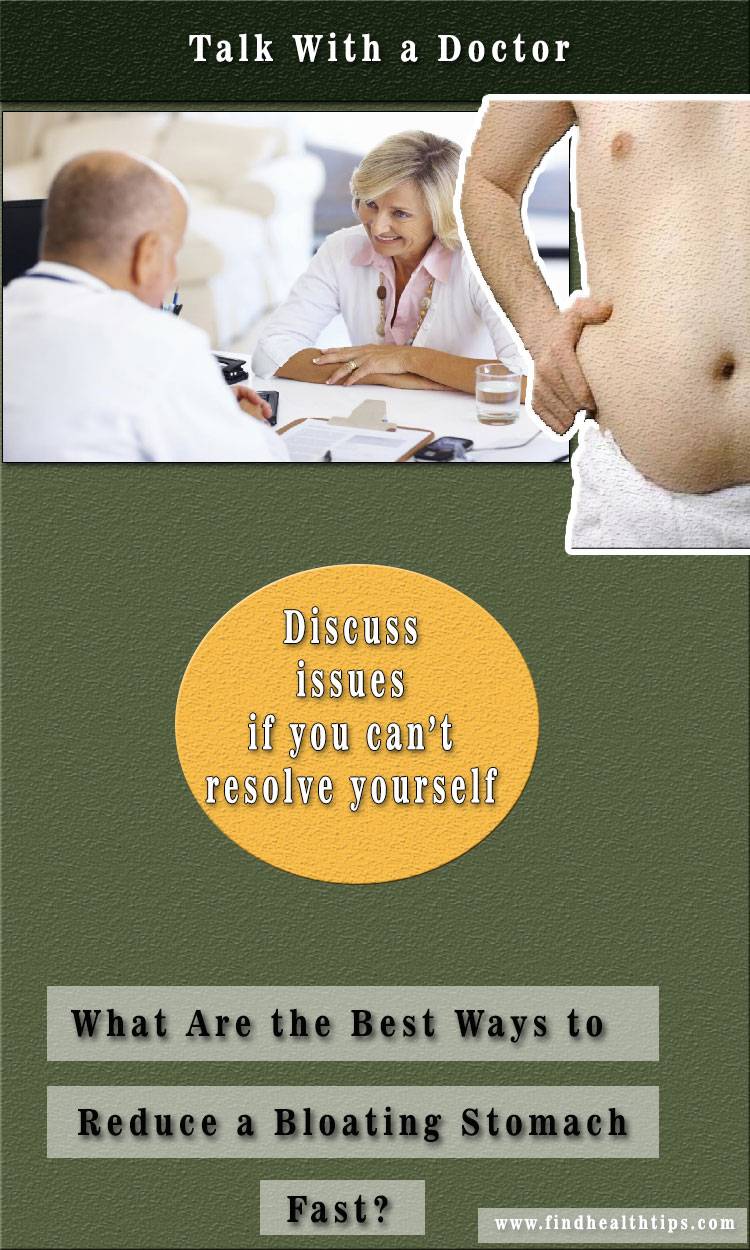 Talk With a Doctor
The last point to see is to get in touch with a doctor for help with getting your bloating in check. This is a common sense solution in that you can get a doctor to see if your condition is a sign of something a little more serious. Your bloating might be a sign of a more significant digestive issue that your doctor can help you to treat if managed properly.
All of these points for how to eliminate bloating in your body are solutions that can vary. Some are parts of how to reduce bloating overnight but others might take a while. But no matter what you do, you can keep your body in check when you use the right practices for keeping bloating from being a serious threat to your life.
https://healthkeeda.com/reasons-you-should-sleep-naked-according-to-experts/