Are you looking for a spa treatment to relax your sore muscles and provide an escape from the real world? If yes, then we would like to tell you that there is no need for that.
Why?
It is because we have a one-stop solution for your needs. We are talking about yoga and its innumerable benefits that people usually lack in their lives. Incorporating yoga and stretching into your routine makes a huge difference. One such yoga pose is the Bridge pose that revitalizes your soul and relieves tension. In this article, we will also going to discuss Bridge pose steps and variations.
'Setu Bandha Sarvangasana' or Bridge pose, is one of the popular asanas in yoga. Its literal meaning is 'construction of bridge' and is made from five Sanskrit terms including:
Setu- bridge
Bandha- lock
Sarva- all
Anga- limb
Asana- pose
According to some people, this pose helps them to bridge the gap between them and immortality. In simpler words, although the aim of practicing the bridge pose in yoga is to connect with our inner self, the self on its own is linked to the goal.
Recommended Post
Building and crossing the bridge reflects an absolute transformation where the person leaves his/her existing form to enter the state of eternity.
Lie down on the floor on your back, now bend your knees by keeping your feet flat, and maintaining distance between your legs. Place your arms on the floor and gently bend your elbows with both palms facing each other.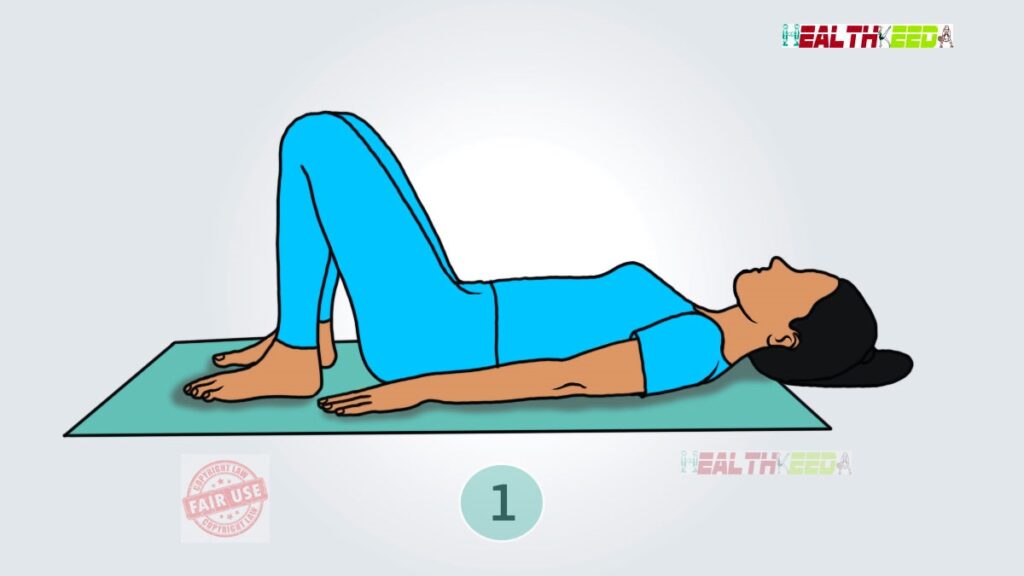 Start with lifting your chest, slowly bring your knees forward, and gradually lift your buttocks from the floor.
ALWAYS remember to stretch your tailbone towards your knees and press your shoulder and elbows against the floor.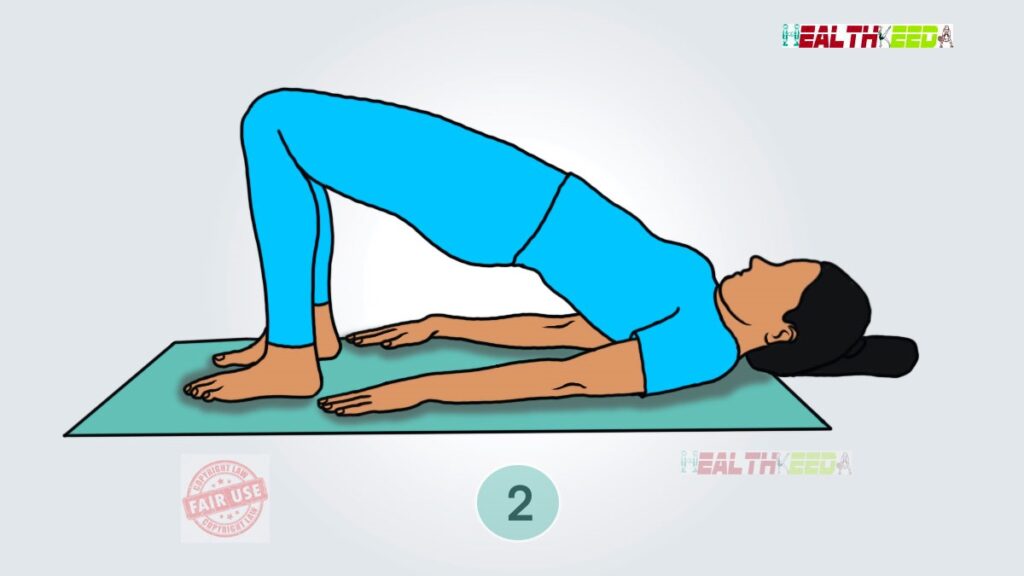 Once you feel confident holding this position, straighten your elbows and press the back of your head on the floor.
Try to stretch your chest and collarbones as much as possible while keeping the chin away from the chest. As you are lifting your chest, keep extending your knees outwards.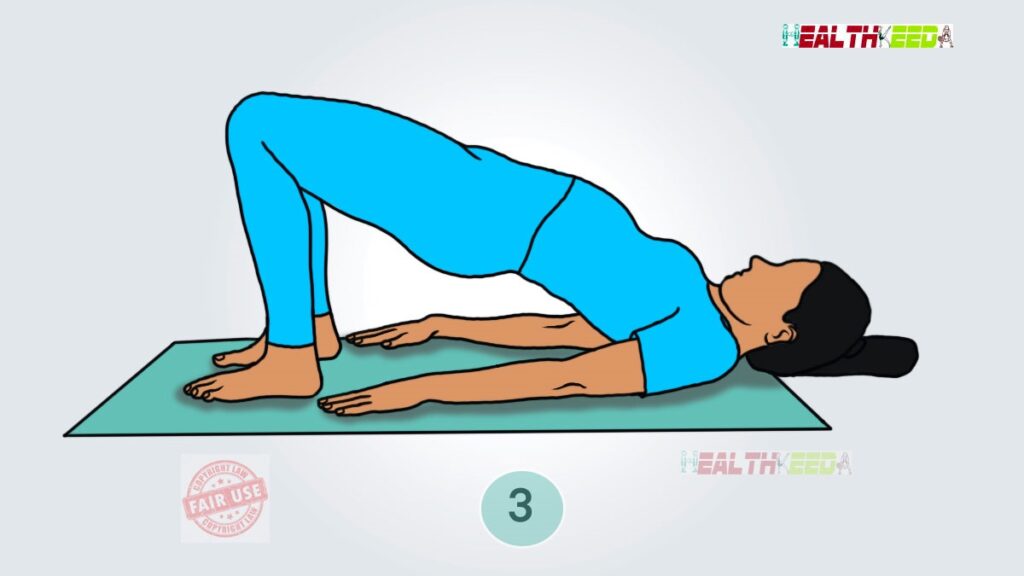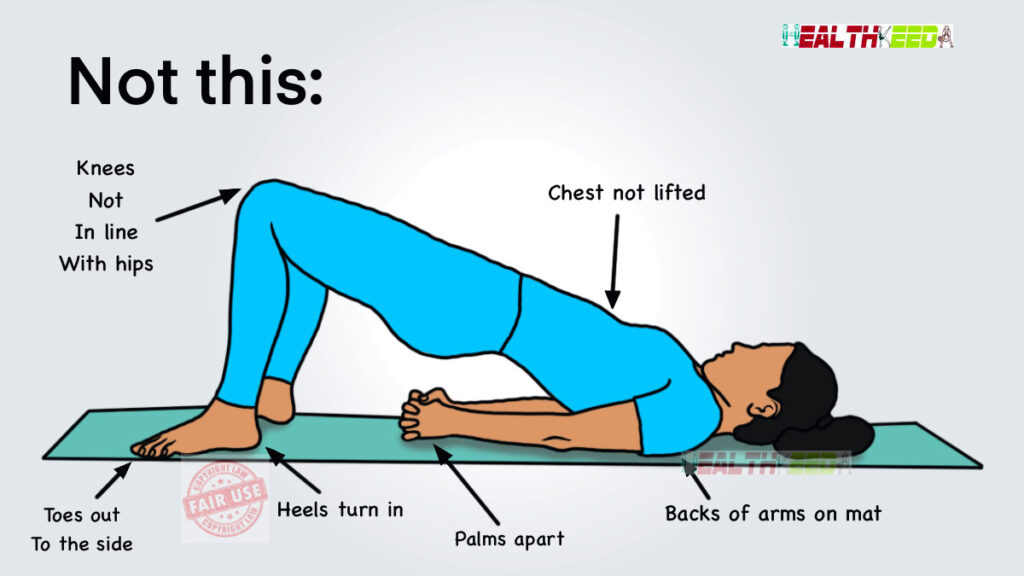 1. Do not try to clench buttcheeks.
2. Try to keep your toes in the normal position and don't let them turn outwards.
3. Do not try the bridge pose if you recently had a spinal, neck, back, or other surgery.
The bridge pose is undoubtedly one of the easiest yoga poses. You can easily do this even if you are a beginner.
But, do you know what contributes to its popularity in the yoga world?
A simple and straightforward answer is because the bridge pose benefits are astonishing. Even though it seems like nothing while doing, you will be completely surprised by its capabilities. It does not only have physical benefits but mental health benefits as well.
Stretches the spinal cord to relieve back pain, chest, and hips.
Improves blood circulation in the body.
Provides relief from daily-life stress.
Calms down your brain and soothe your body.
Improves digestion.
Helps you in high blood pressure and reduces fatigue.
Strengthens your pelvic muscles to avoid pain during sex.
If you want to move further, then go for bridge pose variations. These will give you something new to look forward to and a new experience.
Bridge pose elbows variation.
Bridge pose toes variation.
Bridge pose block Chair variation.
Bridge pose ankles variation.
Bridge pose two hands variation.
Bridge pose is one of the best asanas to begin your yoga journey with. It will not only physically and mentally benefit you but also saves hundreds of bucks on expensive treatments.