Just like other Yoga asanas, Halasana also gets its name from the shape of its pose that is similar to a plow. It is one of the best asanas that you can perform in the early morning and the evening.
You need to make sure that your stomach bowels are empty while performing the Halasana Yoga asana. If you are a beginner, it is always advised to do this asana under a Yoga instructor's guidance.
Pro Tip –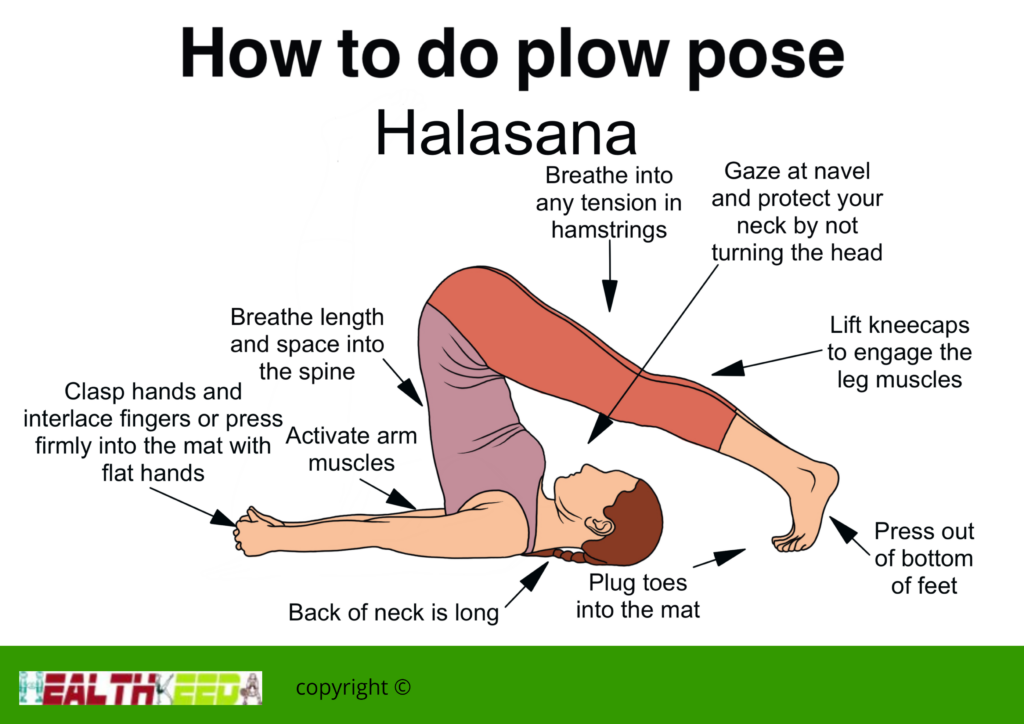 Given below are a few amazing Halasana benefits:
The asana regulates the digestion process and appetite by acting as a massage for digestive organs.
You can perform this asana while doing yoga to relieve stress.
It normalizes the blood pressure and sugar levels that makes it the best asana for diabetic patients.
The asana helps in the stimulation of the thyroid gland and boosts the immune system.
It helps you to relieve the symptoms of menopause and also stimulates the functioning of the reproductive system.
The asana also flushes out the accumulation of mucous or phlegm in your respiratory tract.
With regular practice, you can also streamline your breath.
The Halasana posture gives the spinal cord and shoulders a good stretch.
Given below is a step by step guide that will help you do yoga to reduce stress and enhance your health.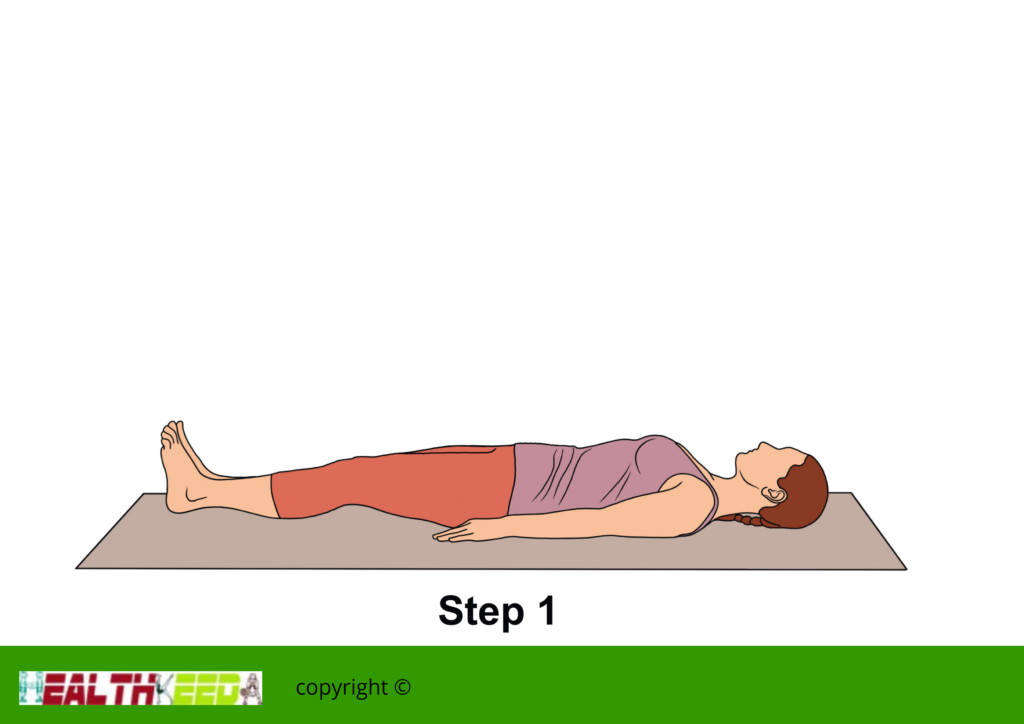 Place a mat on the ground and lie down straight. Keep your hands on the side.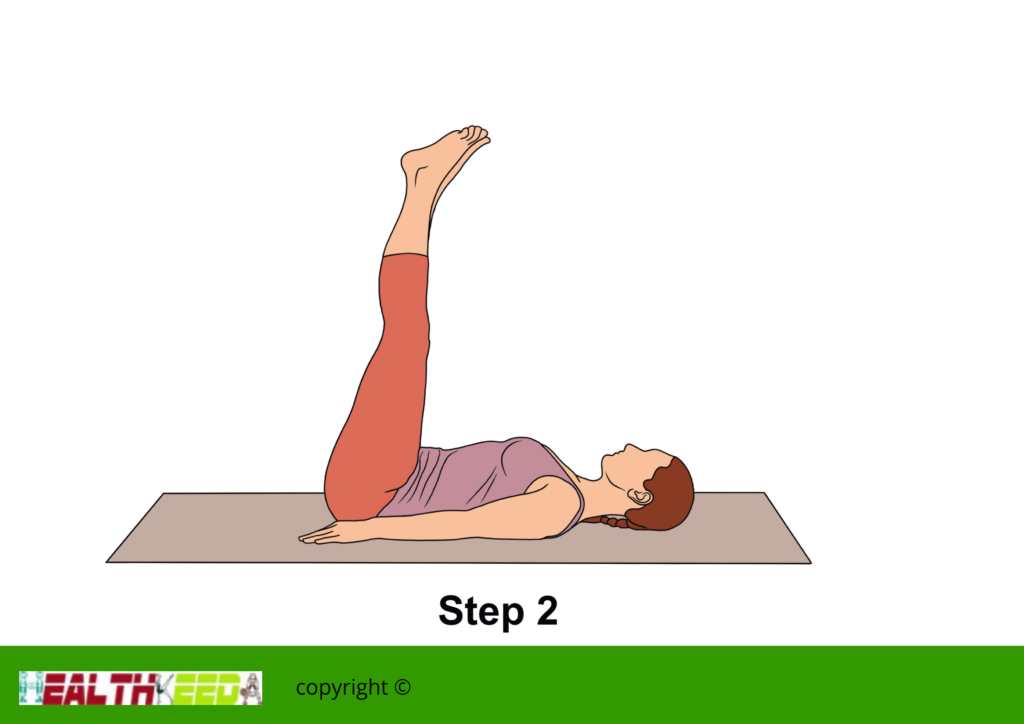 Gently try to raise your legs and hips together. You can take the help of your hands to support your spine and back.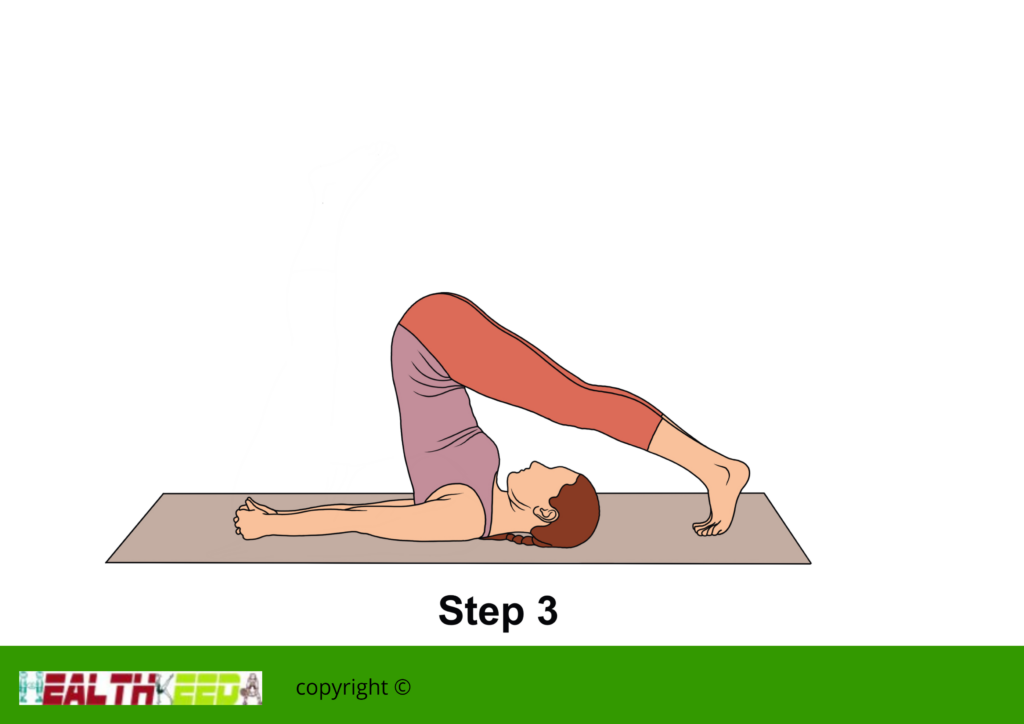 Now, try to move your legs backward, over your head, and towards the floor on the backward side.
Gently, try to touch your toes with the ground. At this time, you should place your arms back on the side and keep them straight.
Stay in this pose for as long as possible and keep breathing slowly.
Once you have completed these Halasana steps, hold your back with the help of your hands and bring your legs back to the ground in the normal position, and lie down straight.
During their pregnancy and the first two days of the menstrual cycle, ladies should avoid practicingthe Halasana (Plow Pose). Also, you should not practice the asana if you have any injury to your neck.
If you cannot touch your toes with the floor, you can also practice the Halasana position by taking the support of the wall. You can even Practise a wide-legged version of Halasana. In this variation, you will have to come into the same pose and then bring your feet wider apart.
Now that you have all the details about the steps to perform the Halasana pose, what are you waiting for?
With regular practice and dedication, you will easily learn to do this asana without spending too much time, energy, and muscular force to lift your spine. Halasana will surely enhance your physical as well as mental health.