We know you always want to have a better relationship with your October born partner or born in any month. There are many traits that influence the kind of relationship which exists between couples. It is leading to people matching their traits with their partner to have a better, optimistic partner.
One might find it difficult to know about the traits of a particular individual just by talking to them. So, based on several studies, traits are assigned to the people who are born in a specific month. This will prove to help find the best couple born in which month – December, November, September, August, July, June, or May.
What is possible, Zodiac of October Born?
People who are born in October are mostly having Libra or Scorpio Zodiac sign. If you are born from 1st October to 22nd October, then you are the members of Libra sign. Most people who are associated with libra would be desiring security and harmony.
Best matches for Libra and Scorpio are as follows: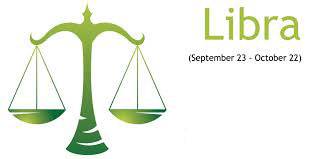 These are the following most compatible signs with Libra (September 23 -October 22) such as Gemini, Leo, Sagittarius, and Aquarius. The least compatible signs with Libra are generally considered to be Cancer and Capricorn.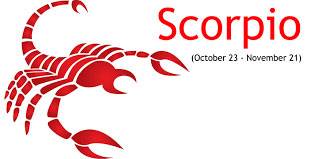 On the other hand, the best compatible signs with Scorpio (October 23 – November 21) are Taurus, Cancer, Capricorn, Pisces, and Virgo. The least compatible signs with Scorpion are Leo and Aquarius.
Common Traits of October Born
It is believed that October born people possess the ability of charisma. As a result, they can easily win over the heart of the people they meet. It is also likely possible that many people might envy the personality and confidence which October born has.
People born in October are more likely to reach extreme ends for the people with whom they feel affection. Hence, one will see the amazing love life of October born individuals.
Negative traits of October Born
Some of the common negative traits of October born are discussed here.
They normally keep themselves at the top priority. If there is something which they like, then they won't think about the likings of other individuals.
They would like everything to be done based on their likings.
A few of the great October born boy personalities are discussed here.
Mahatma Gandhi: We all know about the popularity of Mahatma Gandhi, who has worked extensively as a freedom fighter. He was a man of great character and always favored truth and honesty.
Lal Bahadur Shastri: He has won many hearts being the second prime minister of India. Mainly he was influenced by the political teachings of Mahatma Gandhi.
APJ Abdul Kalam: Popular Indian aerospace scientist who was 11th President of India. Even he was a strong believer that education enlightens human beings.
In addition to these, other famous people born in October include Amitabh Bachchan, Prabhas, Sunny Deol, Amit Shah, SS. Rajamouli, and Anirudh Ravichander.
A few of the girls born in October are given here, which will help you to analyze October born girl personality.
Kriti Kharbanda: She is an Indian film actress who is well known among her fans for her work in Kannada, Hindi, and Telugu language films. With a strong personality, she has won the hearts of millions of Indians.
Rakul Preet Singh: Indian film actress who is prominently working in Telugu and Tamil film industries. With a decent personality and hardworking nature, she has gained numerous fans for her work.
In addition to these, some of the other famous girls born in October include Rekha, Keerthy Suresh, Pooja Hegde, Hema Malini, Raveena Tondon, Jyothika, and Aditi Rao Hydari. Based on these traits, one can say many great people are born in October.