If you wish to be under the limelight wherever you go, nothing can help you achieve it than some gorgeous green hair colors for women. So many celebrities and models have worn it on multiple occasions making the color a sensation overnight.
Here we have jotted down a few green hair color ideas with the hope of inspiring you to get one for yourself.
Find Hairstyles as per your face shape – Oval Face Hairstyles | Round Face Hairstyles | Square Face Hairstyles | Heart Face Hairstyles | Oblong Face Hairstyles
This hairstyle includes getting the hair colored in green or emerald green and tying up each strand into a braid. The look gives off an exotic vibe and looks very fashionable.
Recommended Post –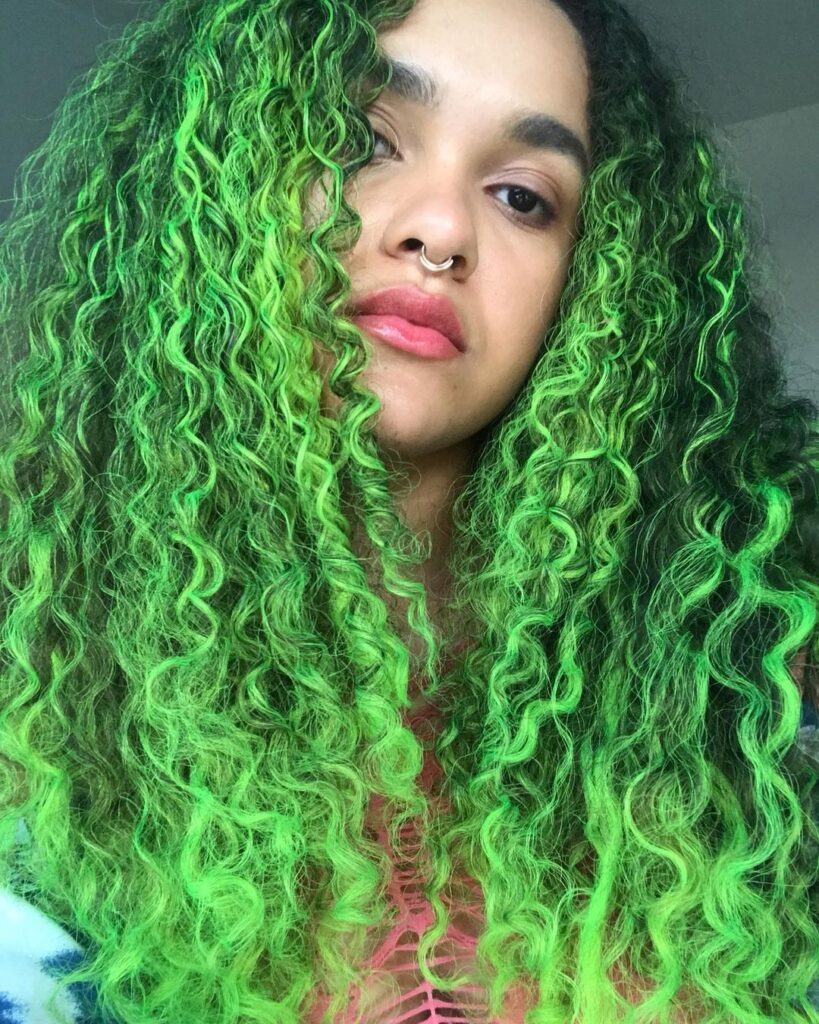 Color your hair with a more exuberant shade of green, starting a little light at the roots and getting darker towards the tips. This gives off a frosted tip look and looks amazing with curly long hair.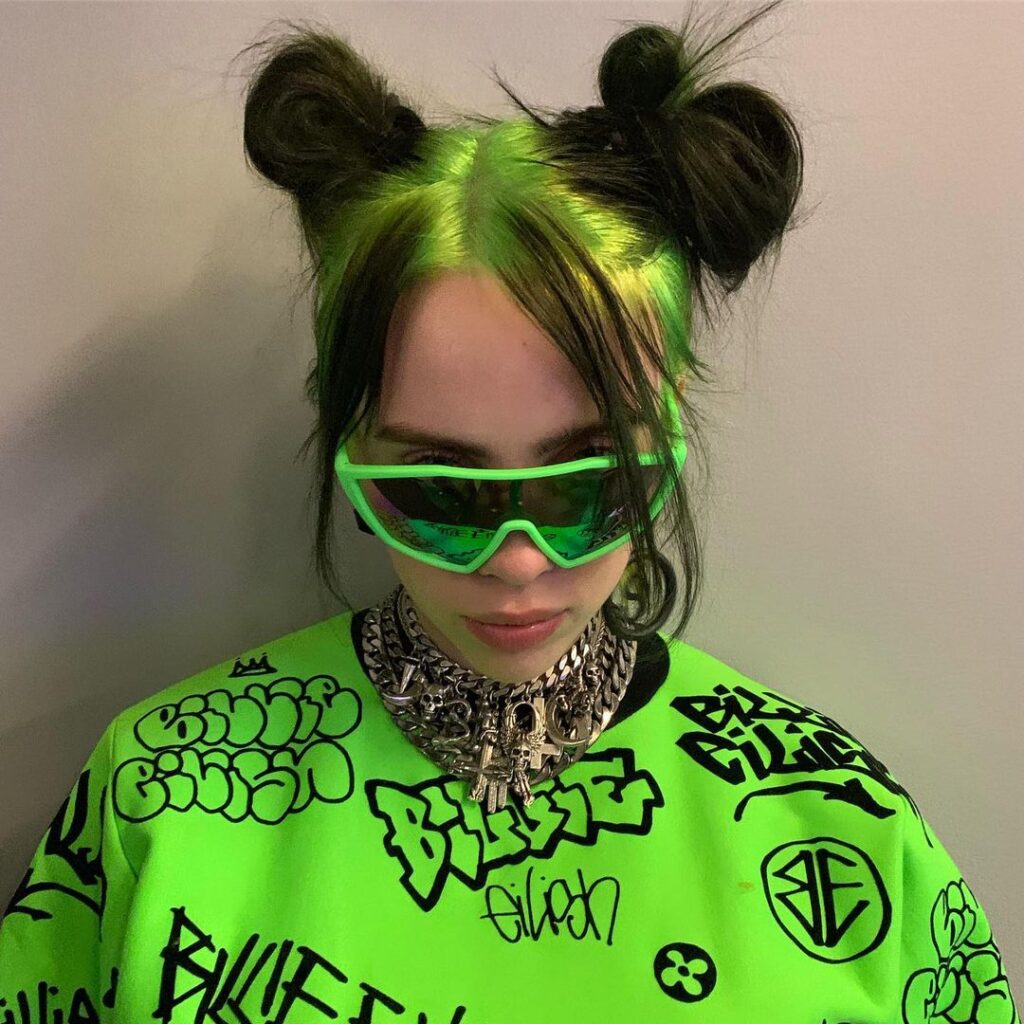 If you want to look more like your favorite pop star Billie Elish, then here is your chance. Let the hair as it is just color the roots of your hair with a neon green color and rock the look with confidence.
Recommended Post –
Aren't you bored with the same single tones hair colors? If yes, then here's your chance to try something new and fun. Color your hair with bright green added with shades of green hair color highlights, and be the talk of the town. You can even get two different shades like blue and green.
If you are a minimalist who does not want to take a risk but wants to wow everyone with her style game, this is the perfect style for you. This is one of the coolest green hair color ideas that also requires the least effort.
Recommended Post –
Let us skip to the good part and get ourselves a fun new hair color that sets us apart from the crowd. Let's break away from the boring and live life more interestingly. This hair color is the perfect choice for a life filled with fun, playfulness, and excitement.
Elevate your fashion game to new levels by just adding cool and dapper hair colors to your basic bang haircuts. Just add shades of green that are perfect for your skin tone and let the world see the cool and crazy side of yours. You can just color the bangs too to add a little oomph.
Recommended Post –
No matter whether you have long hair or short hair, getting green highlights can make your basic hairstyle look phenomenal. It is the perfect way of adding a little oomph.AMD show without doing much.
A woman is a wonder of nature. Testify this statement with your leafy green hair color that makes you look gorgeous and can instantly make you the belle of the ball wherever you go. Choose a haircut that suits your face shape and add leafy greens to make it even more awe-inspiring.
Recommended Post –
Haven't we always admired the royalty of the peacock? You can get its colors if you are bold enough for it. All you have to do is ask your stylist to dye your hair with different shades of green and blue.
If you are not a risk-taker, you can go for another minimalist hair color that includes color just the hair at the front in a light and ashy olive green shade. It looks even prettier and more elegant on brown hair.
Recommended Post –
If you find the color green too alluring and cannot seem to shake off being hypnotized by its beauty and royalty, get your hair colored in shades of green. Trust us; all eyes will be on you wherever you go.
Dive into the world of mysticism and live your childhood dream of being a mermaid with this exciting hair color. All you need to do is color the roots of your ha bright sea blue and the rest in neon green with shades of green here and there.
Recommended Post –
Lovely Lime Green Highlights
If you have black hair, we suggest you get lime green highlights that can make you look like a model ready to rock the ramp.
Recommended Post –
We are sure these hair color ideas shall inspire you to choose one and get it done today. But always remember, wear anything you choose with a lot of confidence, for that is one color that never fades away.