Every day new fashion and styles are being created to keep up with the demands of the contemporary era. If you have heart face shape you should try hairstyles for heart face shape which are specially designed for them.
Today's fashion and beauty world focuses not only on what looks fashionable but also on what suits one perfectly and makes their personality shine. Maintain a proper hair care routine for healthy hair while choosing any of hairstyles for heart face female.
Hairstyles for other face shapes – Round Face Shape | Square Face Shape | Oblong Face Shape | Oval Face Shape
Can a heart-shaped face wear a pixie cut?
Heart-shaped faces are unique in all the good ways. This face structure is an amalgamation of round shape, oval shape, oblong shape and heart shapes.
Women with such facial structures have strong jawlines and cheekbones. These faces are very sharp as well as angular. Therefore, it is better for women with these face shapes to highlight their cheekbones as it can give them a more sexy look.
Heart-shaped faces can try out many haircuts that can help elevate their best structures. Therefore, a pixie cut that stays more to the side is better for heart-shaped faces. It prevents their forehead or cheekbones from looking bigger. There are various hairstyles for heart face shape women 2023 that have grabbed attention.
Can heart-shaped faces wear bangs?
As said above, a  heart face shape can quite pull off different styles. One of such styles is wearing bangs. However, there are specific bang cuts that would suit such face types the most. The side-swept bangs for heart-shaped face is one of the most preferred choice.
It not only looks great but also suits the face perfectly. It helps in giving the face a softer look instead of a pointy look. This hairstyle completely covers the forehead and does not leave much to be seen, making your forehead look smaller and drawing all the attention to the eyes.
Should those with heart-shaped faces opt for shorter or longer haircuts?
Sleek and long hair can look gorgeous on women with such face types. It can also add glam to one's appearance and overall personality. However, shorter haircuts of different styles are great for heart-shaped faces.
Short hairstyles such as the chic Bob, sleek lob, etc., are some of the short hairstyles that can complement heart-shaped faces. Therefore, one can go for any hairstyle they want to be based on their preference.
Heart-shaped face hairstyles to avoid are short, full hairstyles like slicked back and short styles with heavy straight hair across bangs that create an upside down.
If you are confused about what hairstyle to choose for your heart-shaped face, worry not.
Here we have listed some of the best hairstyles for heart face women in 2023:
Chic Bob With Side-Swept Bangs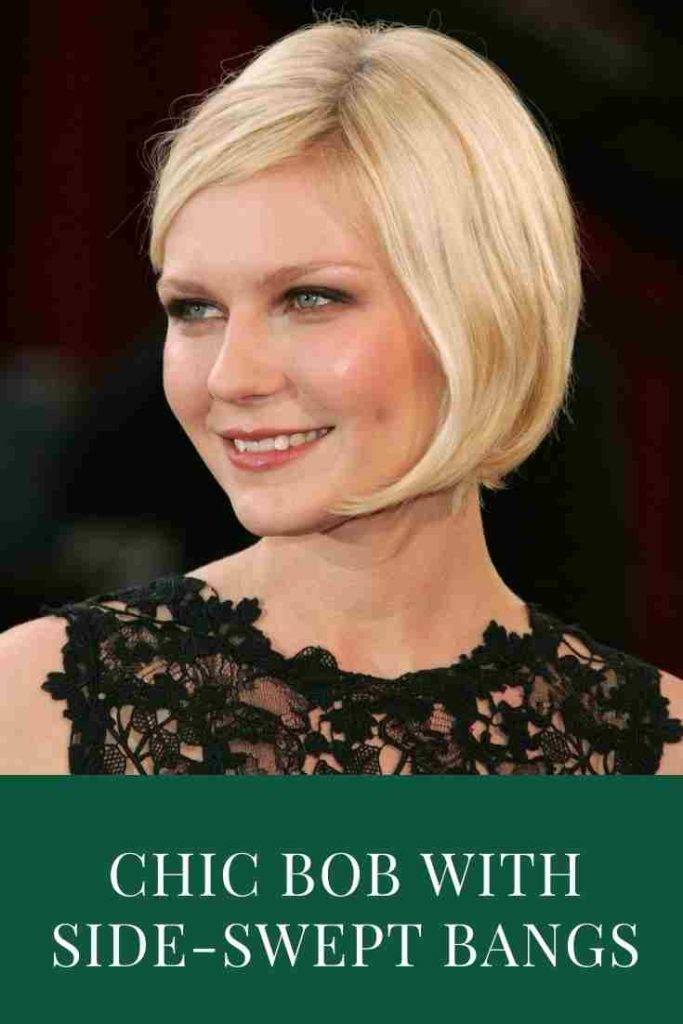 A perfect style for the heart-shaped face and those who want a very dramatic girl-next-door look. It looks super chic as well as mysterious.
On top of that, it looks quite romantic and sexy, for which many celebrities have also approved. This is a preferred Short haircuts for heart shaped faces.
Hairstyles for different age groups – Hairstyles for 40's Women | Hairstyles for 20's women | Hairstyle for 30's Women
Volumized Updo With Side-Swept Bangs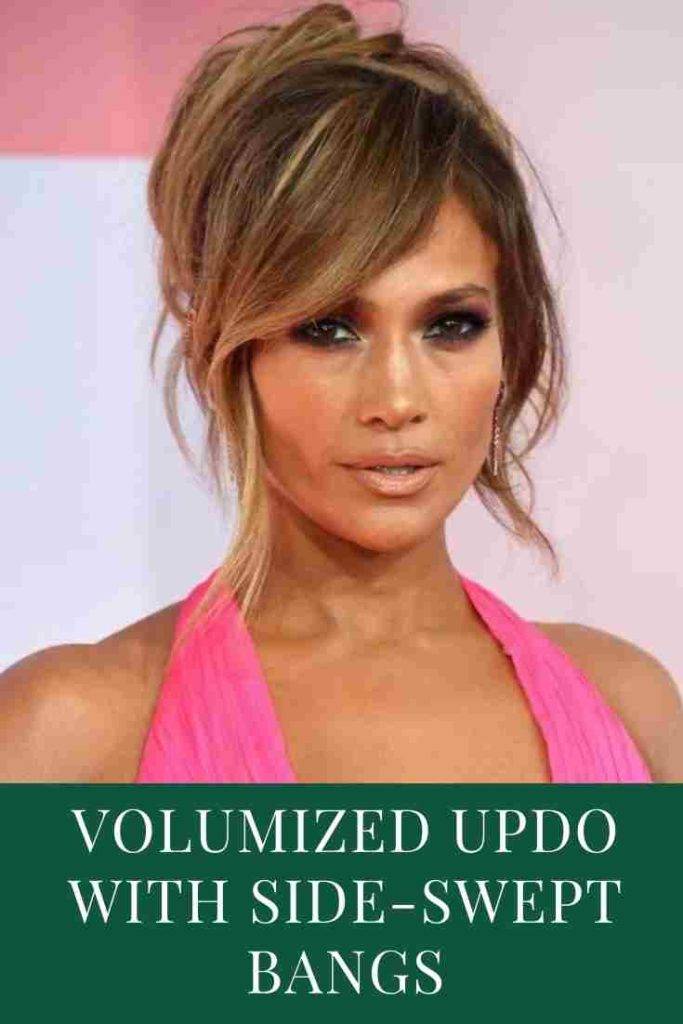 This hairstyle is the perfect amalgamation of many styles that give volume and a super chic and sexy look. It is also by various celebrities on the red carpet. Anyone can pull this hairstyles for heart shaped face with elegance.
---
Recommended Post –
---
Face-Framing Layers With Side Part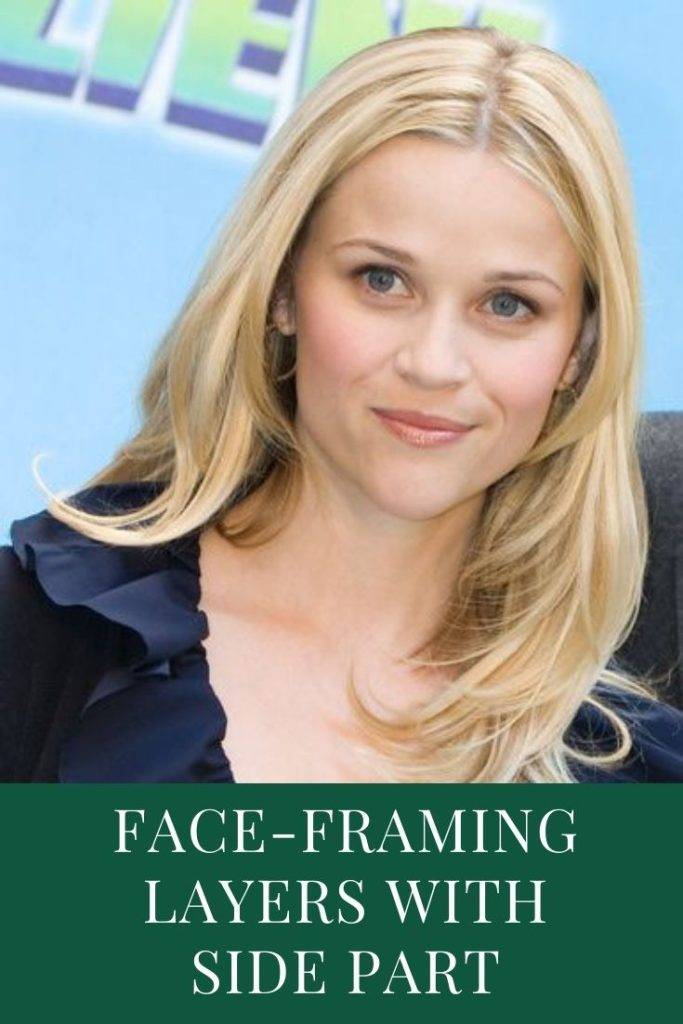 This is the kind of hair cut for heart shape face female suitable for all kinds of faces. It envelopes the face completely and elevates the best parts of a face.
This hairstyle added with hair color is perfect for every face shape and can help bring out the best features.
Volumized Curly Lob With Bangs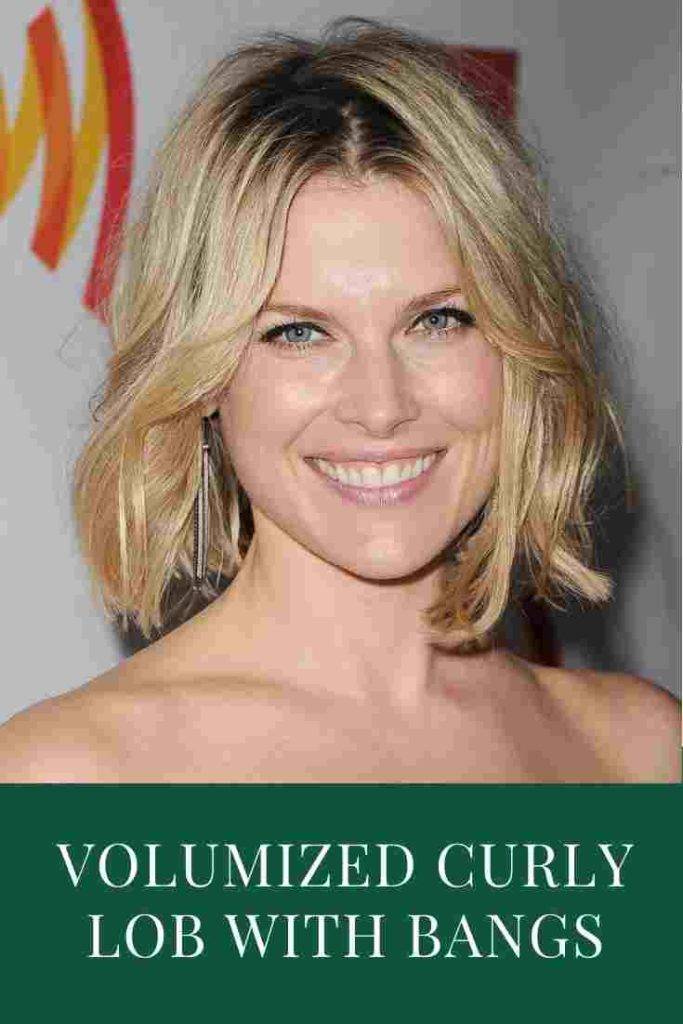 This is one of the most fashionable haircuts that women with heart-shaped faces can get. The various kind of lob with bangs for heart-shaped face is quite popular.
Even though it is perfect for all face types, it is specifically preferred for women with heart faces.
---
Recommended Post –
---
Tousled Lob With Curtain Bangs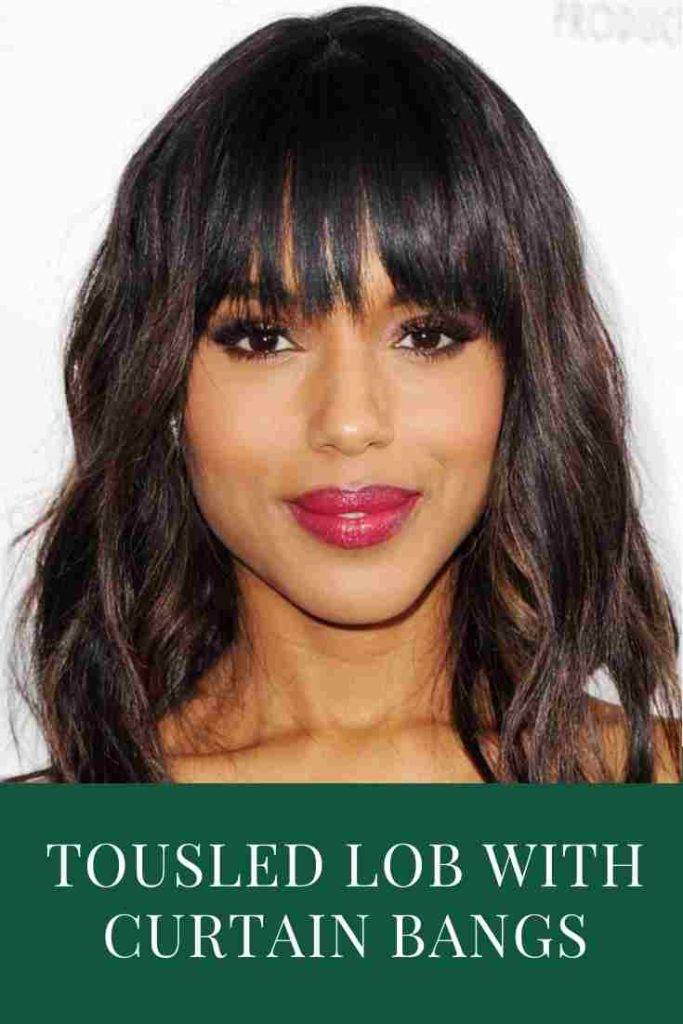 This is the perfect medium hairstyle for women who do not want length but want to add a little more volume. It helps. in accentuating the eyes as well as the cheeks.
In addition, it creates the kind of bounce in layered hair with bangs that can instantly frame the face.
Sleek Lob With Fringe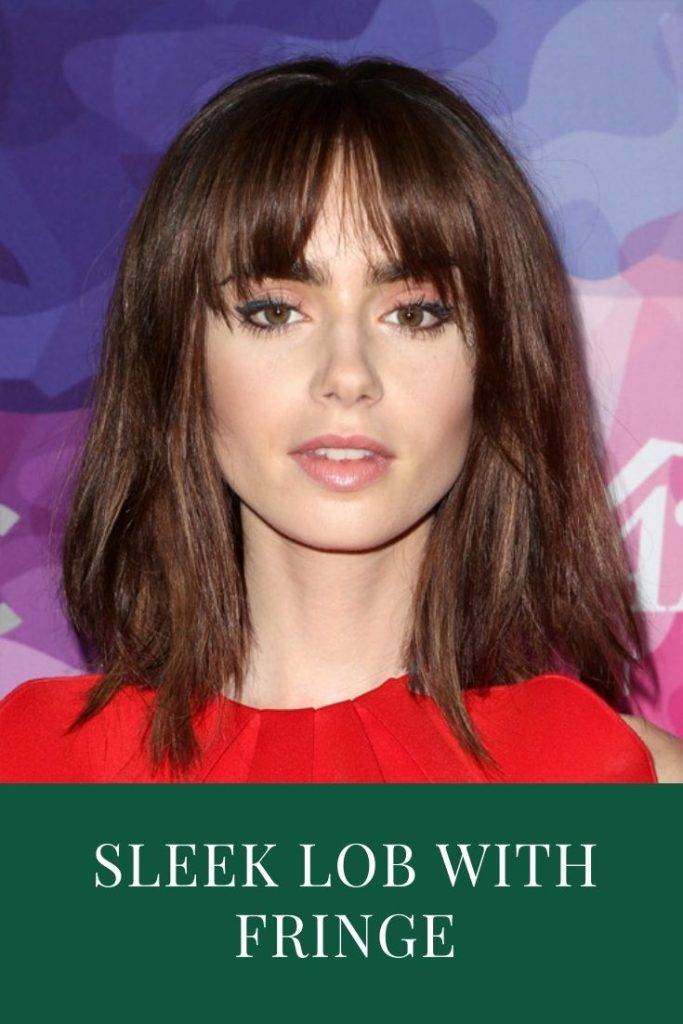 It is one of the classic Bob haircuts that has ever been created. One can even get it the way one wants depending on their choices and preferences and get a softer look.
It also gives some a very balanced as well as versatile look.
---
Recommended Post –
---
High, Volumized Ponytail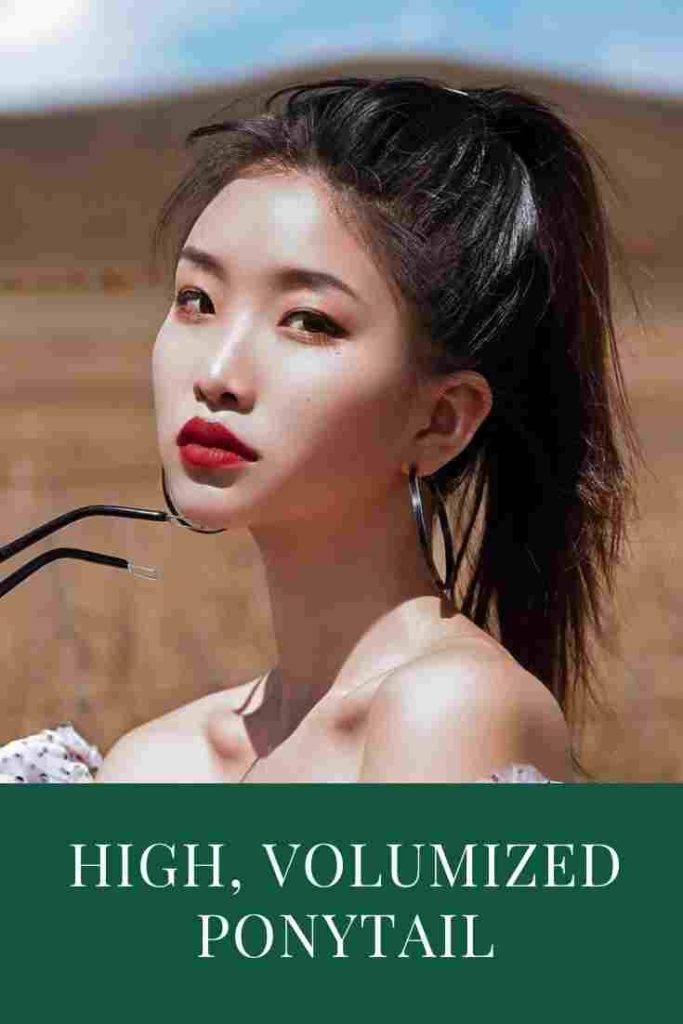 It's high time to come out of the shade of layers. A high ponytail hairstyle is the best way to do that.
The right kind of ponytail can also add a lot of volume and glamour to one's look. It can take one from looking plain to sexy in a matter of a few seconds.
Piecey Pixie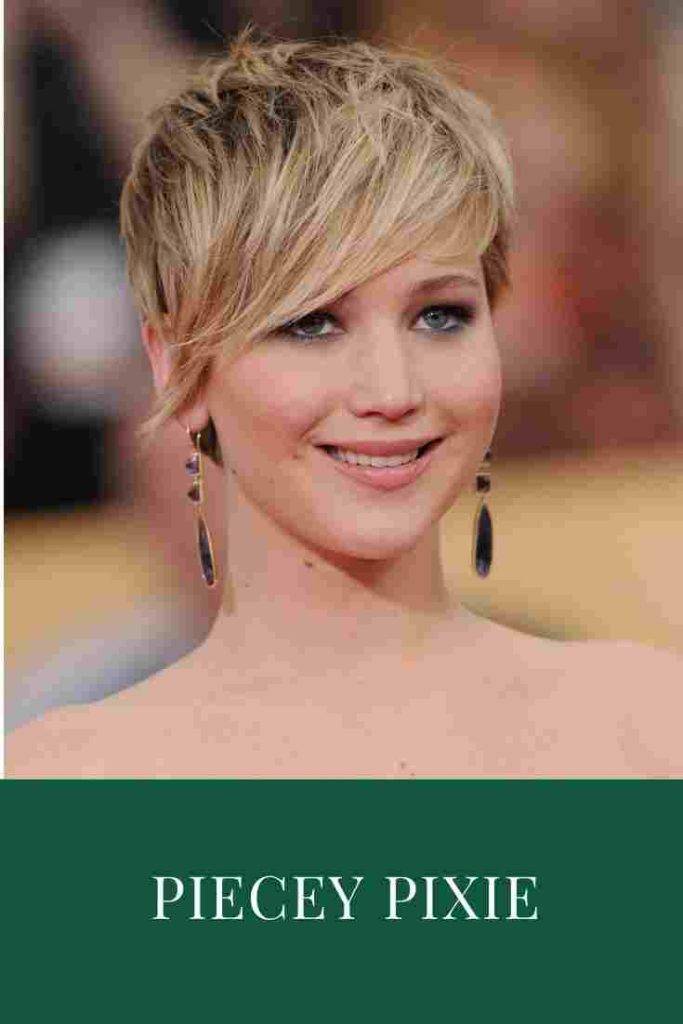 Piecey Pixie can almost instantly give one a very cool look. It is not only easy to manage, but contrary to popular belief, one can even try out different styles with this particular cut.
One can try out all sorts of exciting new styles with haircuts.
---
Recommended Post –
---
Side-Parted Lob With Face-Framing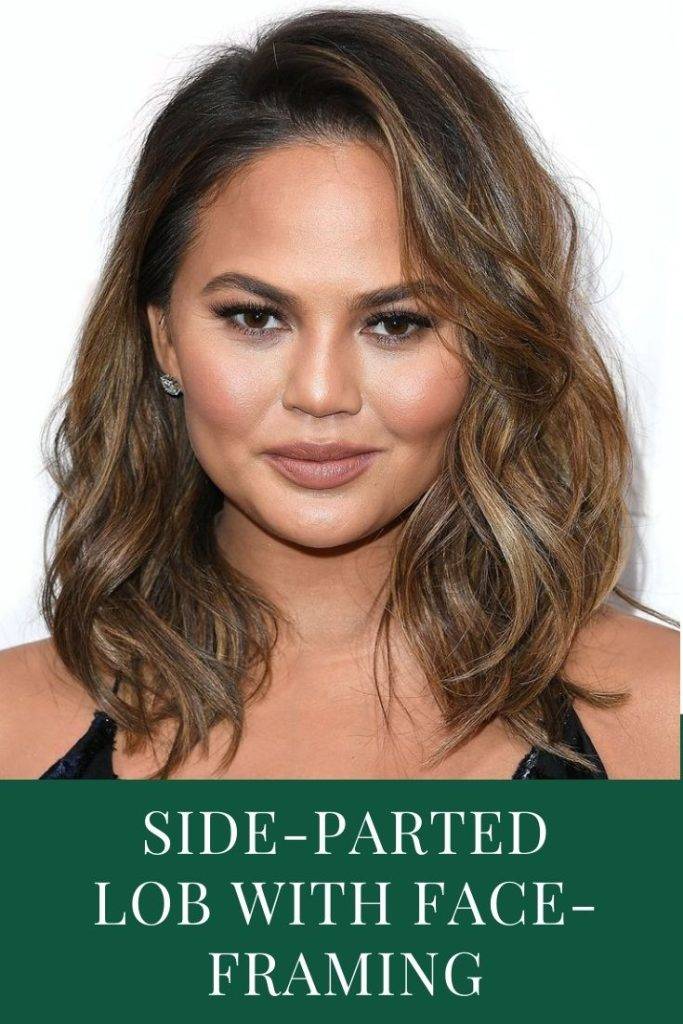 This kind of hairstyle has been in fashion almost every year. The main reason for it is that it suits each face perfectly.
Therefore, this is one of the most opted for long hairstyles. This is one of the best suitable haircuts for chubby heart-shaped faces.
Loose, Cascading Curls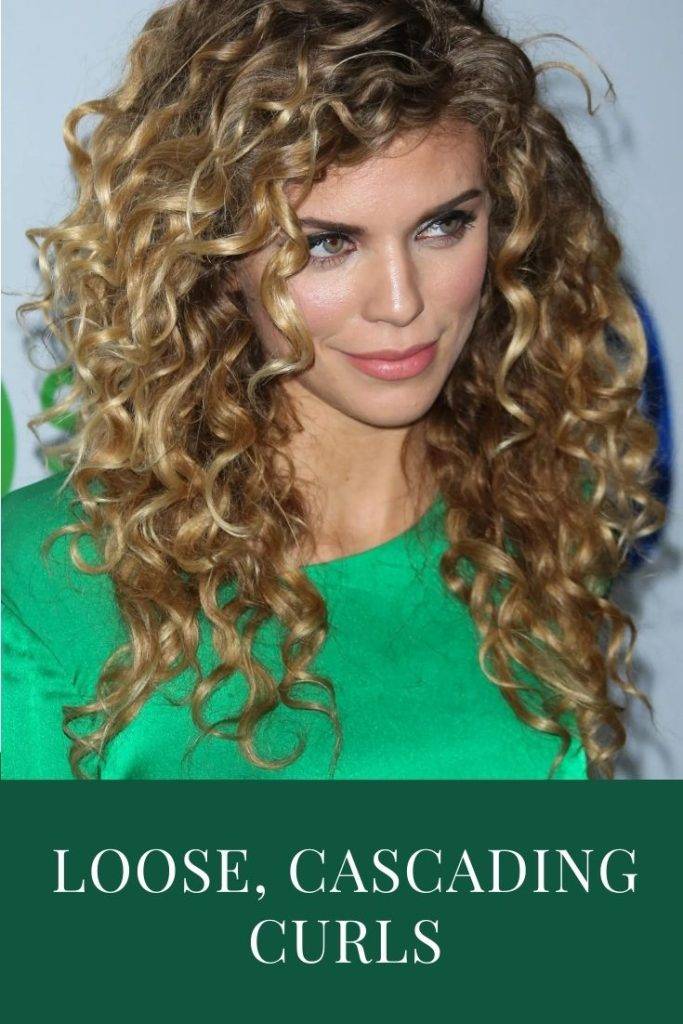 Curly hair is in fashion right now, and most people with natural curls have owned it like bosses. The loose and cascading curls not only add a lot of class and sophistication to one's look but also a very royal and elegant look. It is the option to go for heart-shaped faces.
---
Recommended Post –
---
Long and Glossy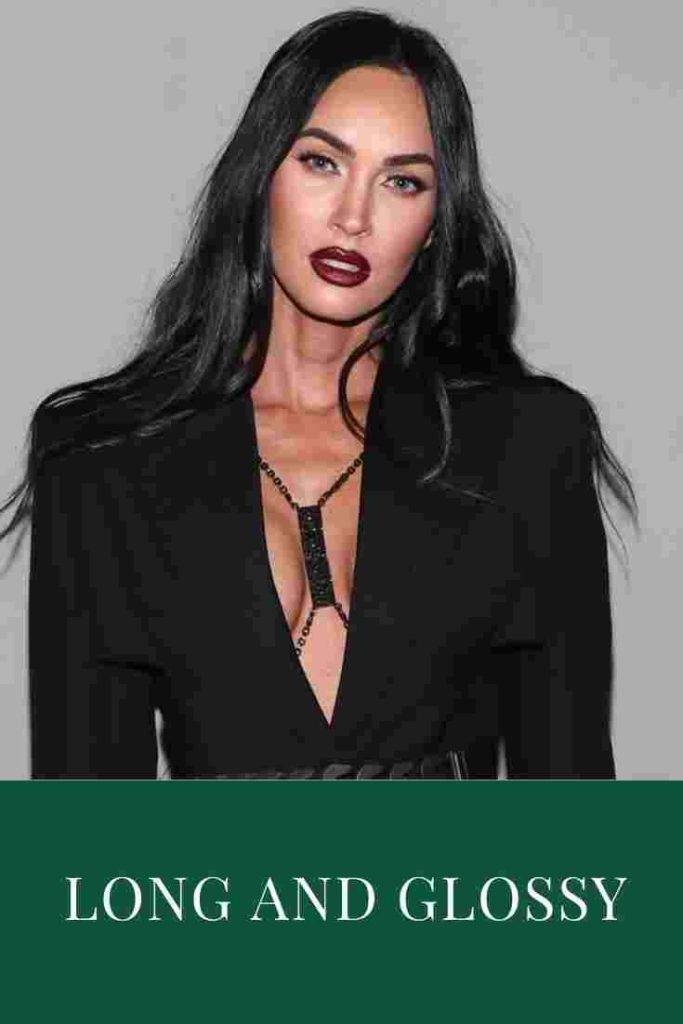 Everyone loves to have long hair. Having long, shiny, and silky hair is the dream for many women. This is one hairstyle that not only looks great on heart-shaped faces but also accentuates their various beautiful features.
In addition, it gives their appearance a more finished look. Having long hair is that one can style it anyway one wants it to.
Retro Waves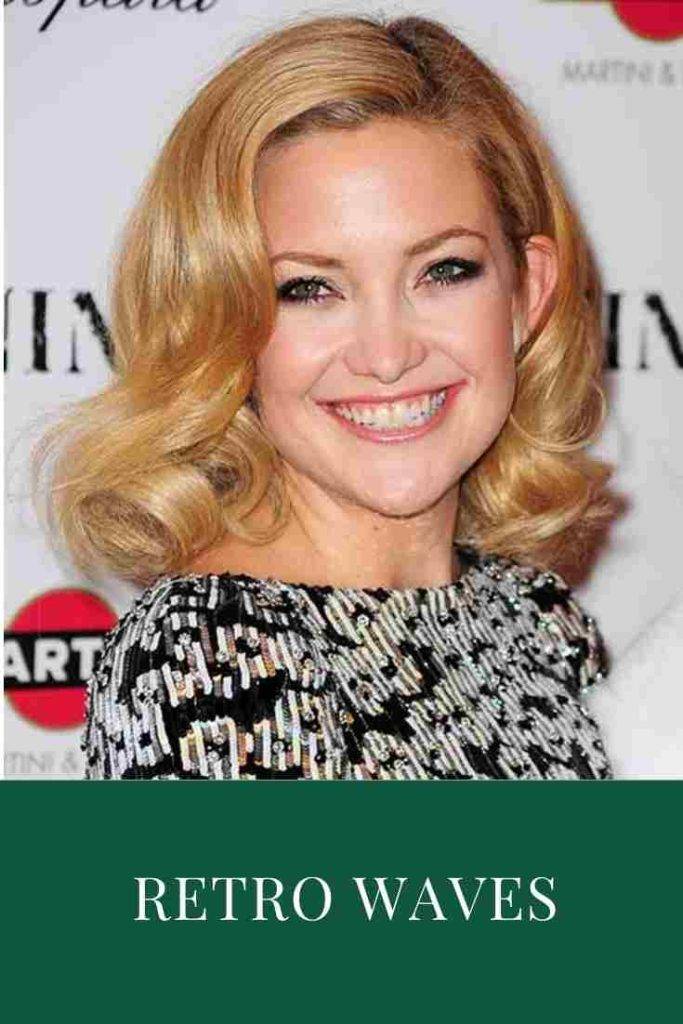 With old styles making a comeback, the retro waves sure did come back with a bang. It has been one of the preferred choices for women as their bridal hairstyle for its elegance and class. Its simplicity and subtlety a lot more sophistication to a look.
---
Recommended Post –
---
Long and Curly With Side Part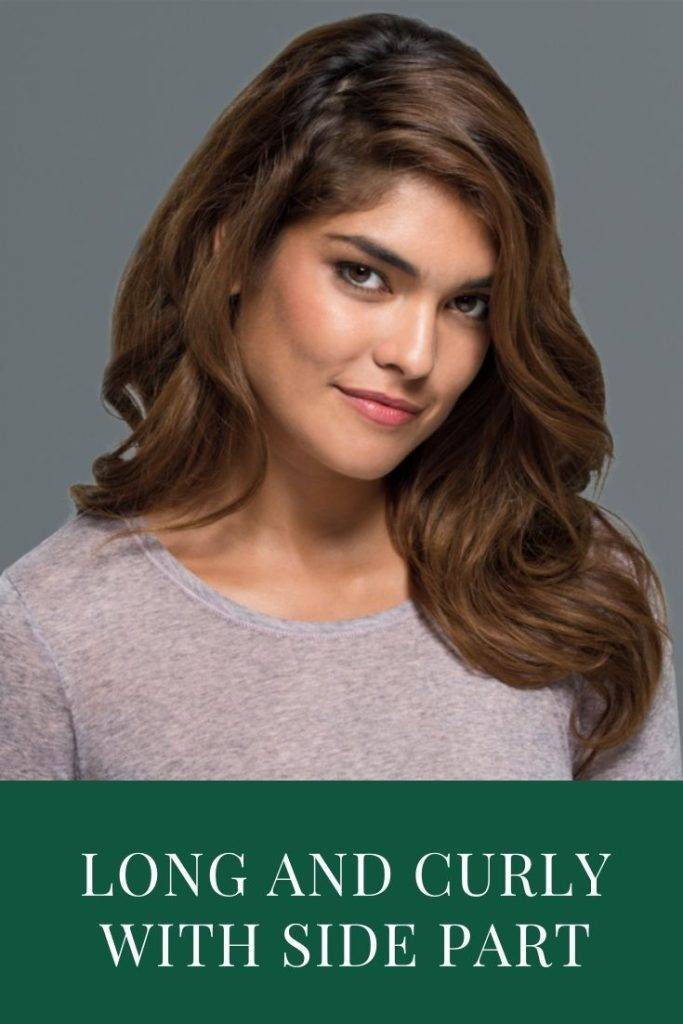 This is also one of the most preferred choices for women with heart shaped faces and specifically for women who want curly hair or have curls.
It makes the forehead look narrow and highlights the cheeks and jawline, the best feature of heart-shaped faces.
Be it a casual hairstyle or professional women hairstyles; this can be a good option for all. This is also suitable heart face shape hairstyles female.
Braided Bob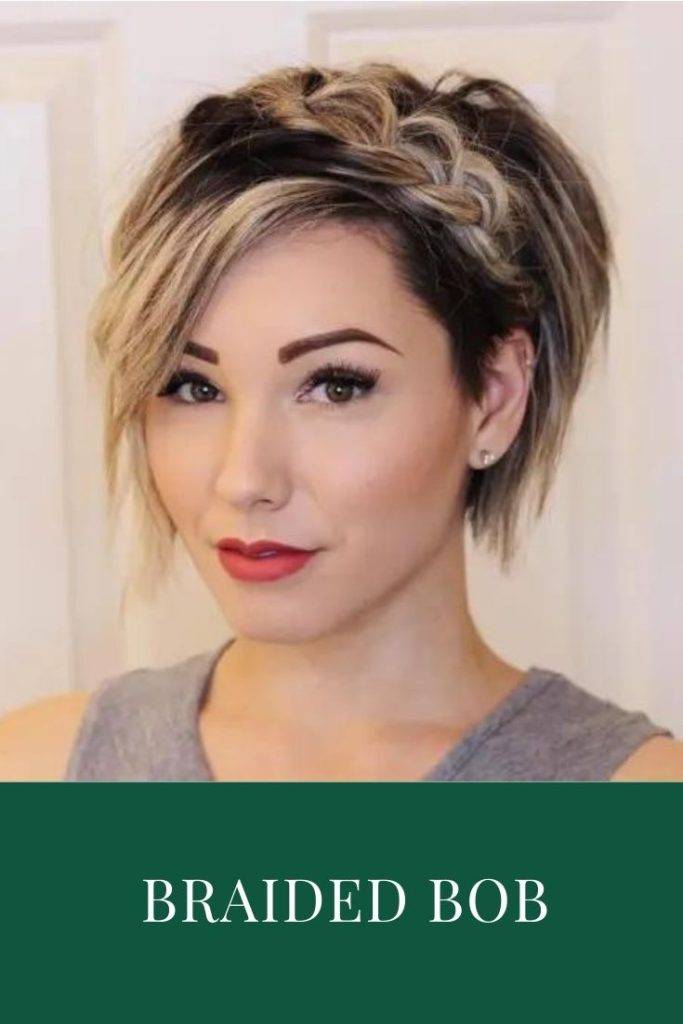 This hairstyle looks great on women with short hair. It looks not only chic and sexy but also really cool. These never seem to go out of style.
It can be quite a refreshing look for those desiring to get a makeover or women with thick hair.
---
Recommended Post –
---
Long and Tousled With Middle Part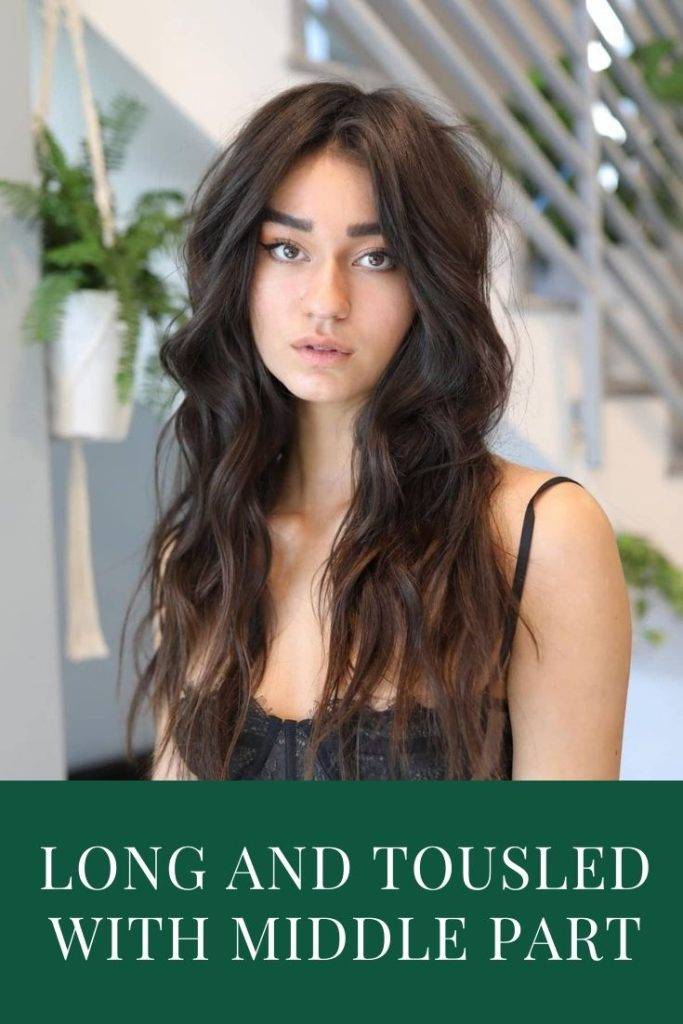 The middle part hairstyle is in fashion right now. The long and tousled hair with the middle part helps frame the face completely. It looks flawlessly gorgeous.
Long and tousled hair is an effortless way to get a sexy look almost instantly. It also helps in highlighting the best features of a heart-shaped face.
Long, Soft Waves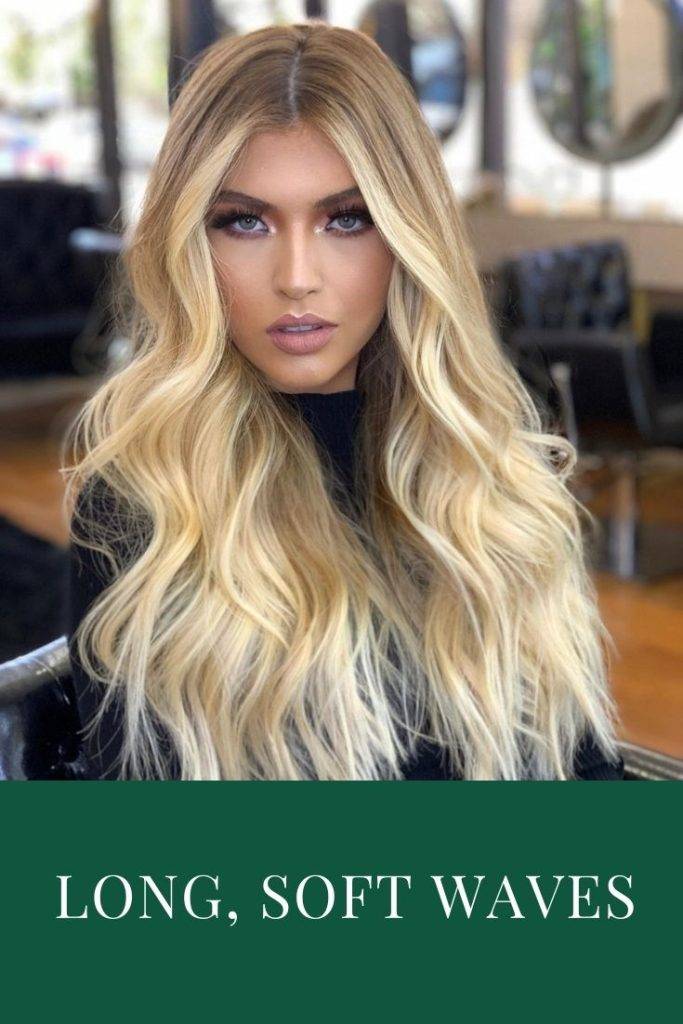 Wavy hairstyles are one of the most desired hairstyles. Women with long hair prefer it to give a very cool and easy-breezy look.
It can go great with a casual beach look as well as a classy, professional look. Long waves with soft waves are the perfect match and can add a lot of glam and glitz.
---
Recommended Post –
---
Long and Tousled With Side Part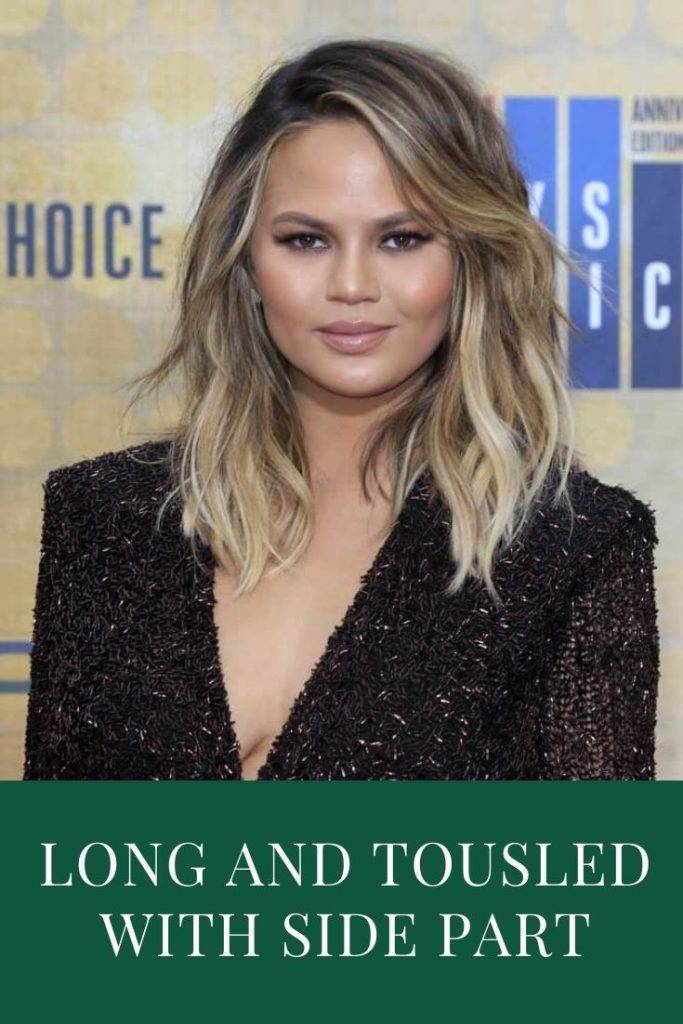 It also gives an effortlessly classy look. The side part also makes a face look less wide than a heart-shaped face is. It is the ultimate hairstyles for heart face shape women who love waves and want to add a fun element to their look.
Wavy Shag With Fringe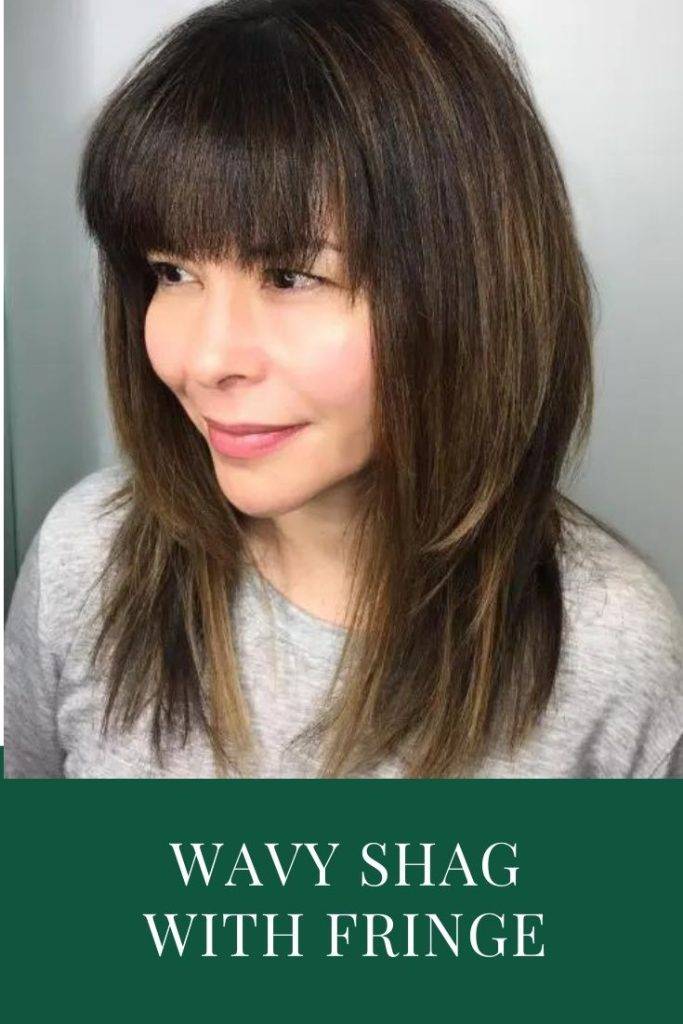 The shag hairstyle is here to stay for a very long time. Scrolling through Instagram can make you realize that it is not going anywhere.
It has been a favorite of many heart shaped face celebrities for it looks cool and effortless. In today's time, the no makeup and the effortless hairstyle have created quite a rage.
Side-Parted Classic Wave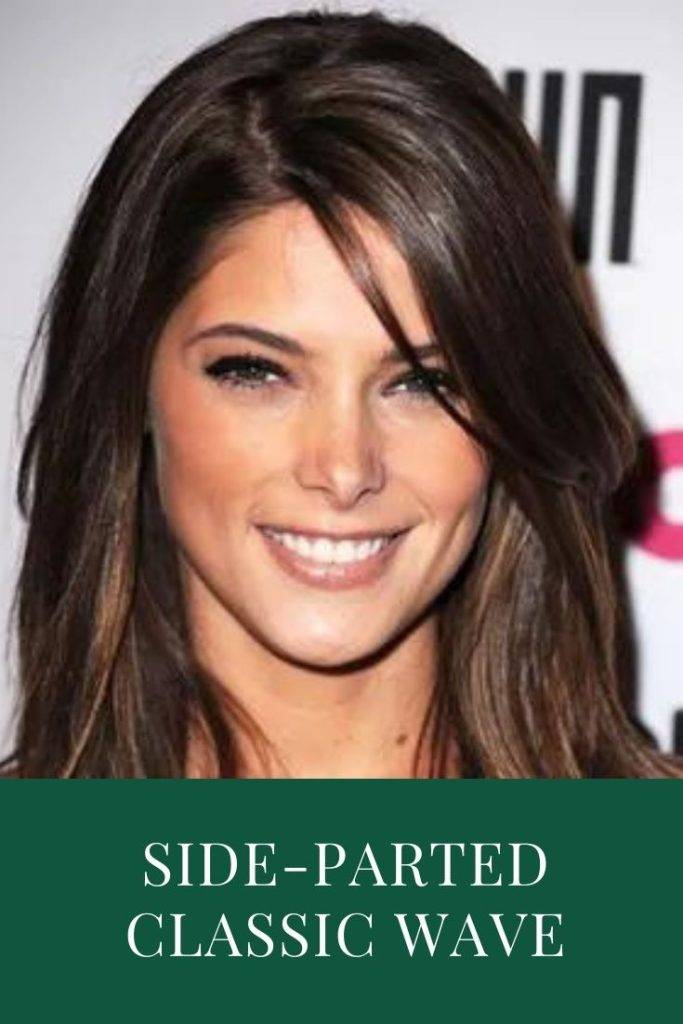 Wavy hair, needless to say, has been a favorite for a long time and is here to stay for a long. Anyone looking to get a makeover can do so with a slight change in the parting of the hair.
The side-parted is one of the preferred choices for women with heart-shaped faces.
Lob: Straight With Side Flip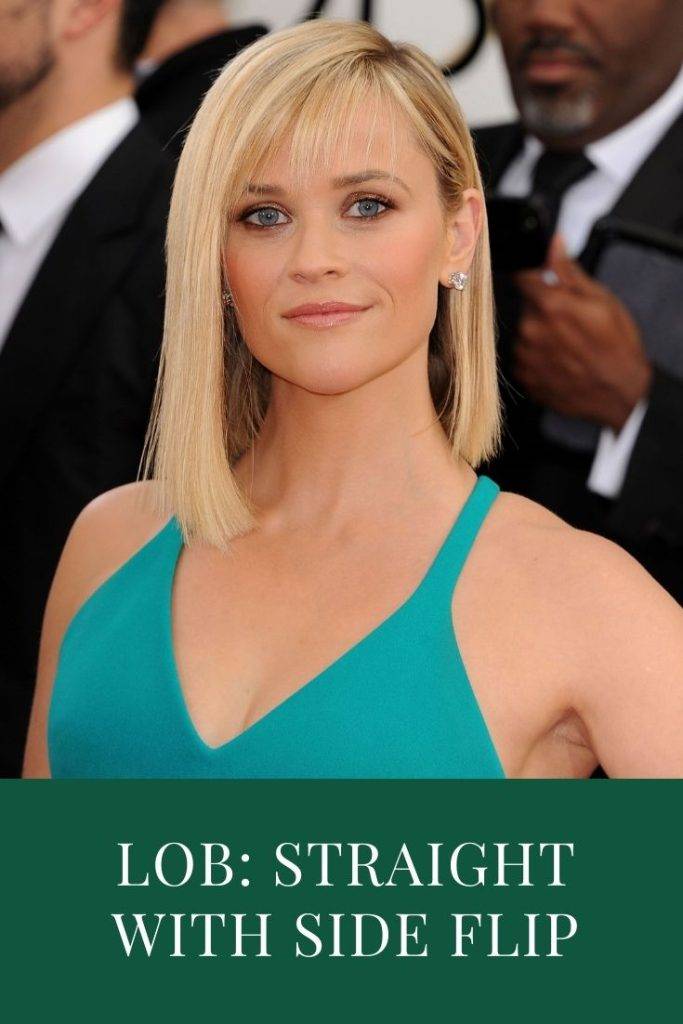 This hairstyle is one of the classiest options to go for, for women with heart-shaped faces. It is not only great for parties but also for professional events as well.
232+ Heart Face Shape Hairstyles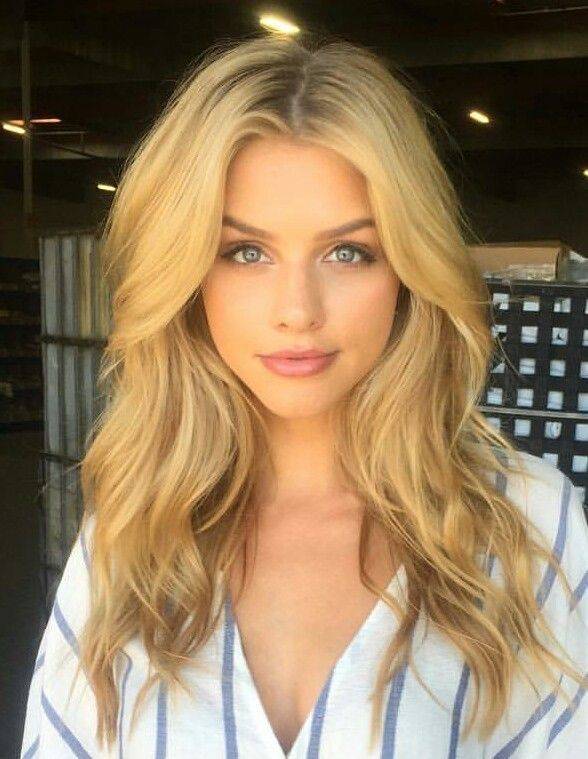 It can take one from basic to amazing in a matter of seconds. This is a trending hairstyles for heart-shaped face over 50 years.
Conclusion
Hope you have liked hairstyles for heart face shape women and are ready to try them with your gal pals.