Each woman wants to feel special and unique on her wedding day; to have the most beautiful attire, makeup, and Indian bridal hairstyles are just obvious.
Can a bride wear a ponytail?
You might think that a ponytail is more of a casual and everyday look, but with the variety of looks to try out with it, you just cannot resist not opting for a ponytail. The right kind of ponytail can add more elegance and sophistication to your day as well as make you feel and look like a princess straight out of a fairytale.
How can I make my thin hair look thicker for the wedding?
Hairstyles, which flatter the hair types and face shape, can create the illusion of volume and all the difference. If you want a last-minute trick to make your hair look more voluminous, then choose the right kind of hairstyle for it. It can be tricky but will work once you know what you need.
From all the amazing choices, we have tried to list the best Indian Bridal hairstyle photos for your D-Day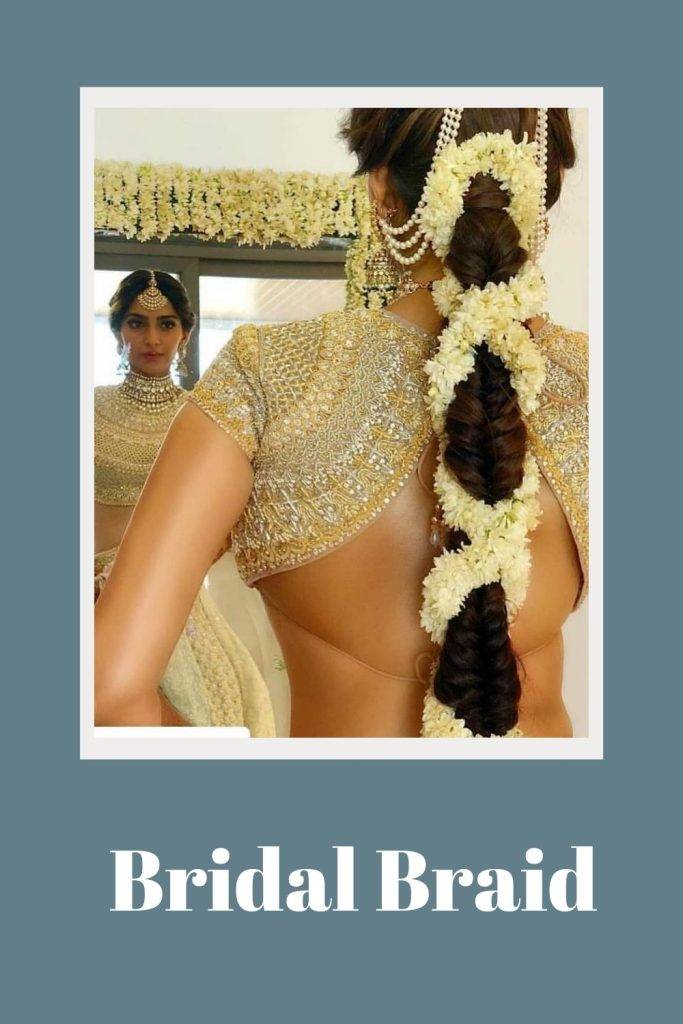 Bring out the essence of a true traditional bride with this Indian Bridal hairstyles for long hair. You can even decorate with flowers to enhance the look that can make you look heavenly.
Recommended Post –
Center Parted Low Bun with Gajra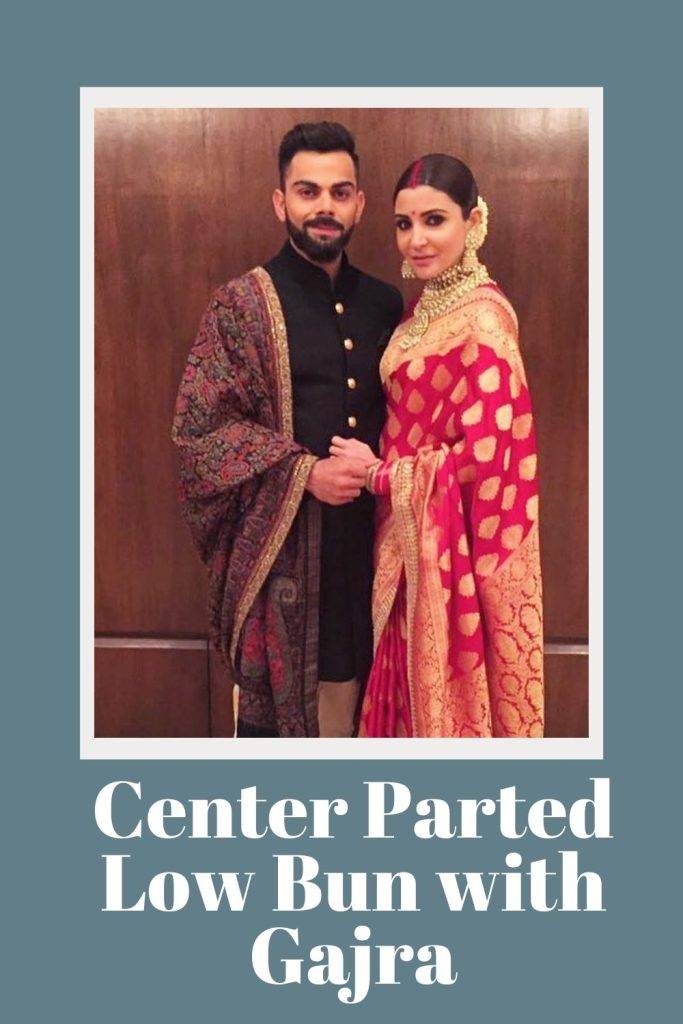 This hairstyle is here to stay for a long hair and has become a trend these days, with every celebrity bride wearing it for their special day. The simple Indian Bridal hairstyle for saree added with extravagant elegance is what we need for our special day as well and one of the most in-demand Bollywood actress hairstyles.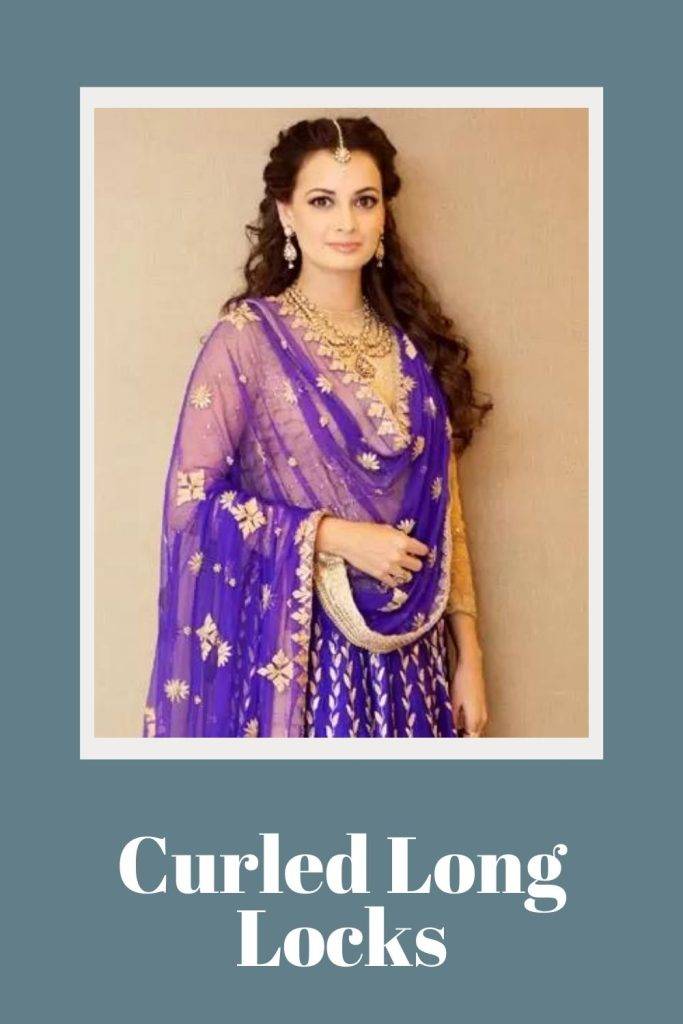 You can never go wrong with this look. So take it from us; it can be a great look for the bride as well as her bridesmaids.
Recommended Post –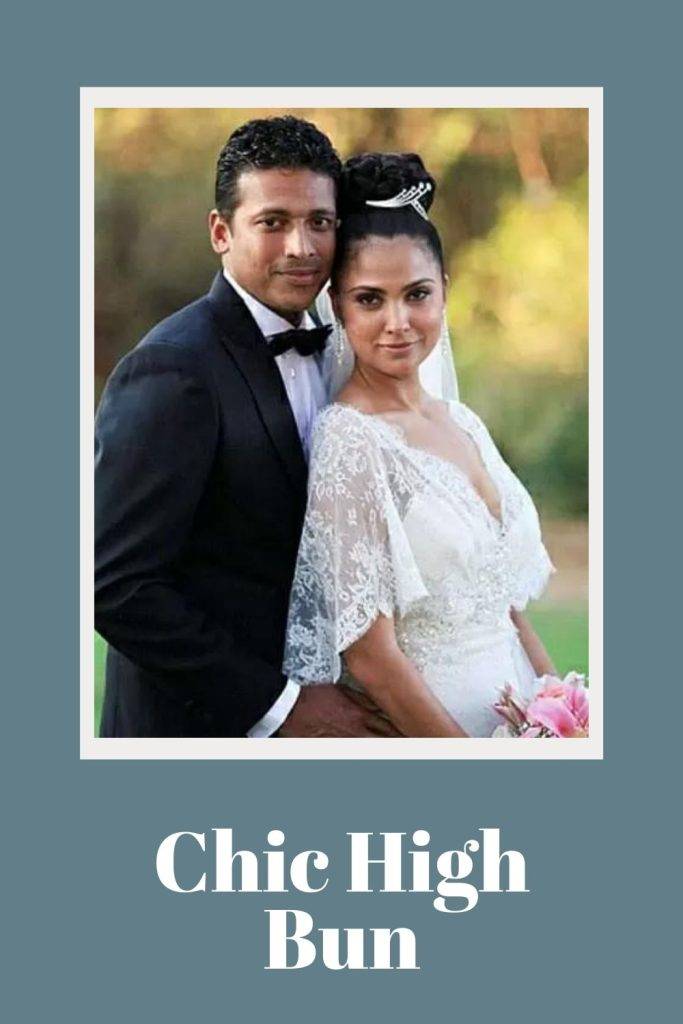 Add more glamour and glitz to a basic bun by just wearing it a little too high. It also gives you the edge you wish to have. This is a perfect Indian bridal hairstyles for short hair.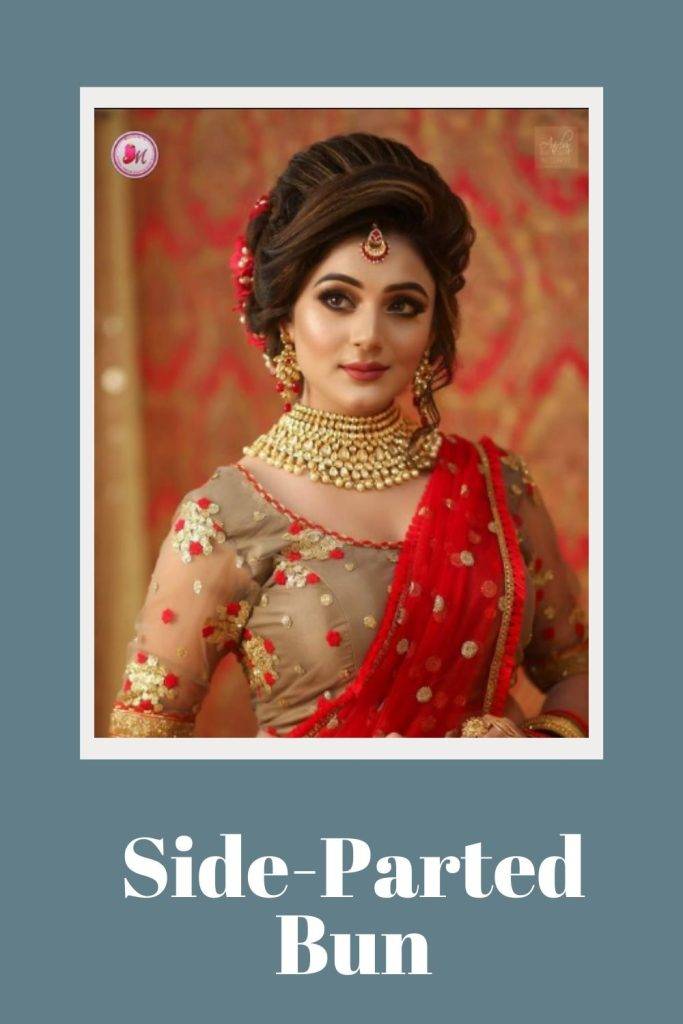 A little change in how you part your hair can make all the change you need. It is amazing how this hairstyle can be a great option as an everyday hairstyle for working women as well as great option for brides ,decorated with flowers and other hair accessories.
Recommended Post –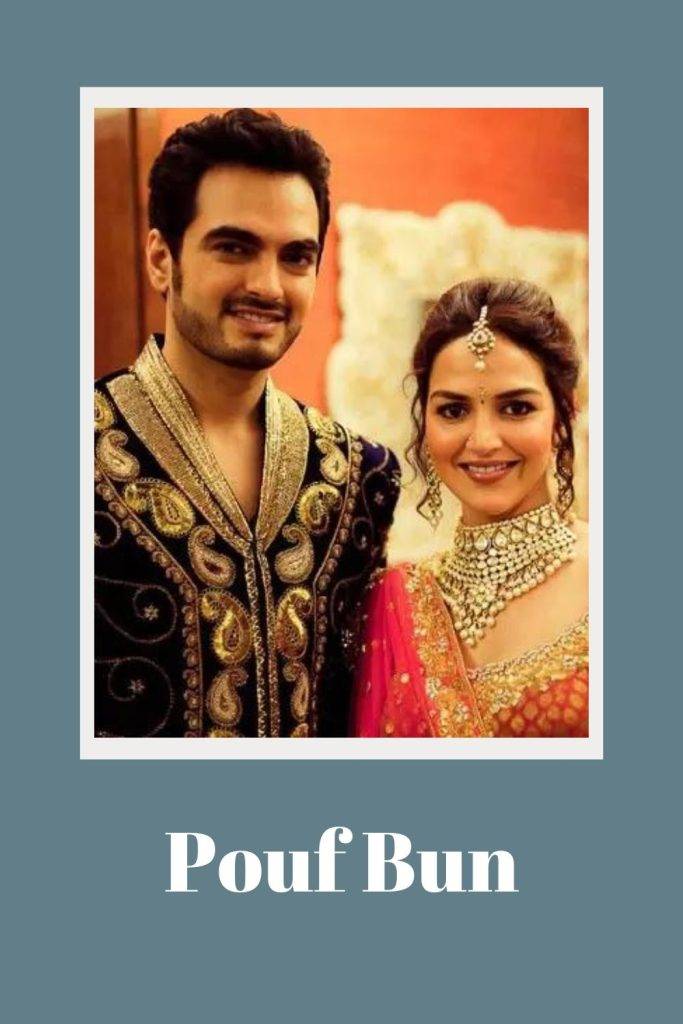 This hairstyle can be the ideal one for you if you have thin hair. It almost effortlessly adds volume to your hair and is the perfect choice for your special day. It looks amazing in pictures and can add sweetness to your beautiful memories. Let a few strands of soft curls hairstyle fall on your face to give it an elegant touch.
Cascading Waterfall Braid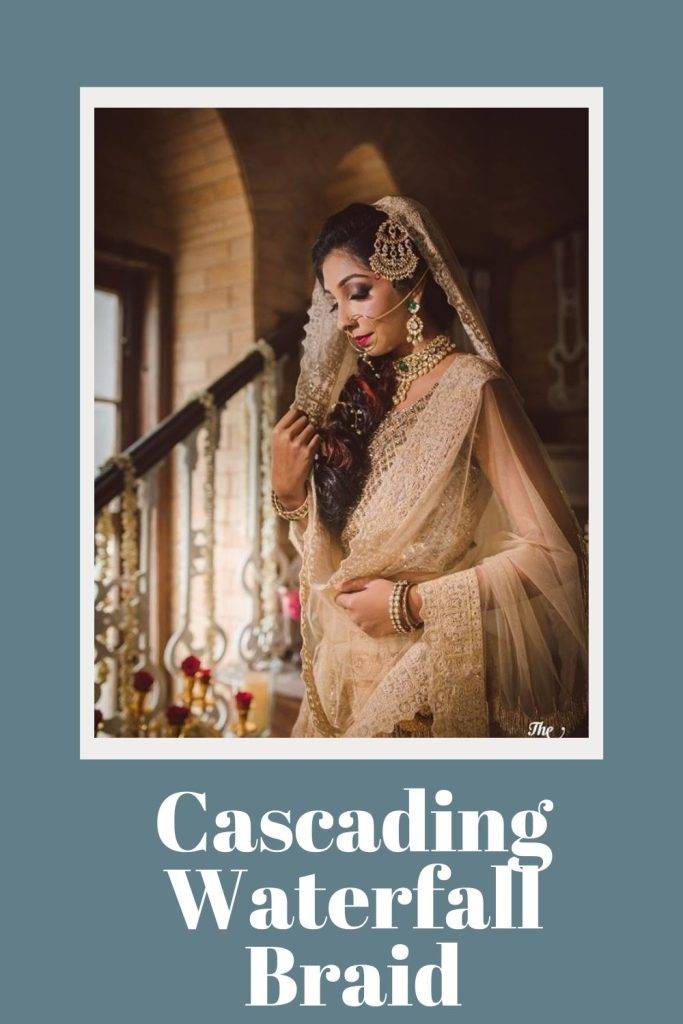 Channel the traditional woman in you with a graceful braid that is easy to manage, pleasant to look at, and stylish to carry. It is one of the most opted-for bridal hairstyles for lehenga.
Recommended Post –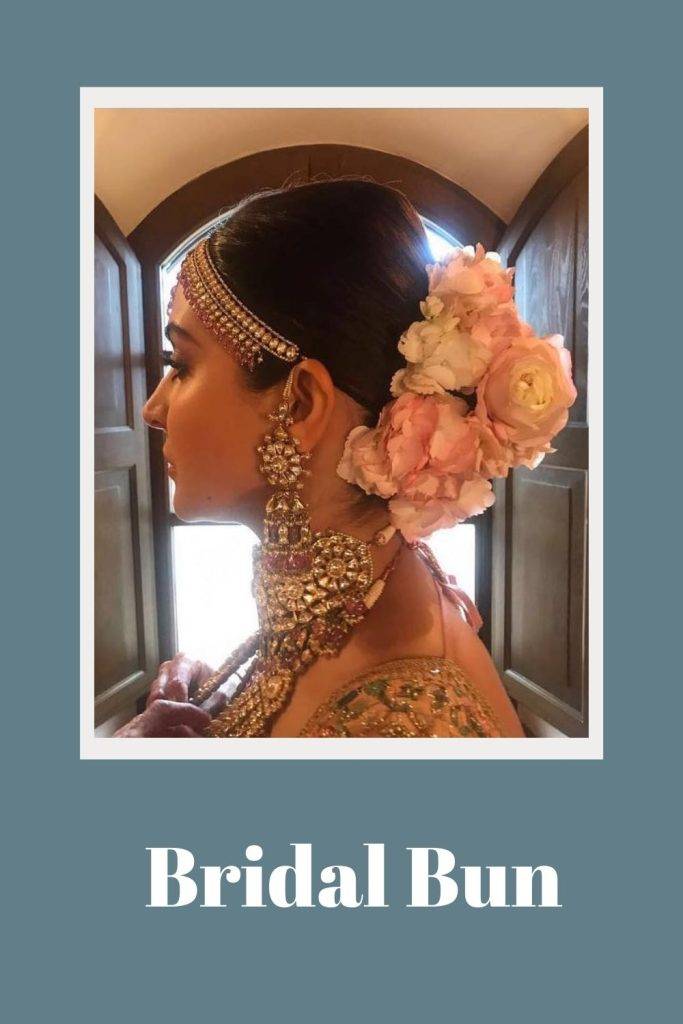 Your special day does not need a simple hairdo but requires all the drama, pomp, and show that can only be achieved by accessorizing and decorating it with flowers. The flowers symbolize the purity and beauty of a new life you are about to step into. It is the perfect addition to a happy occasion. This is a traditional simple wedding hairstyles all over India.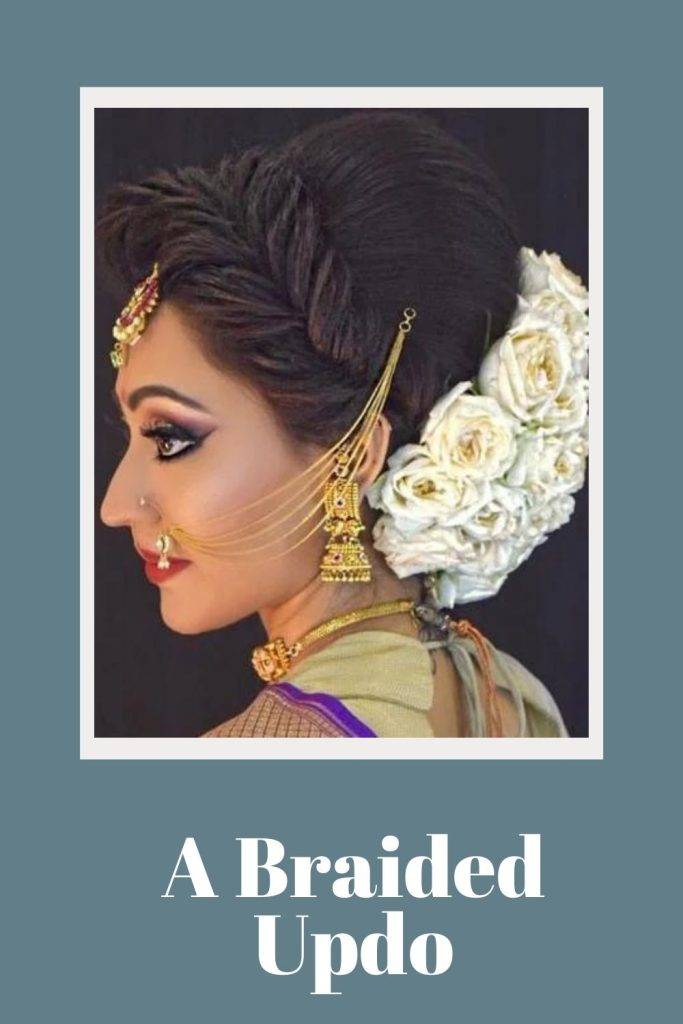 Aren't you bored of the mundane styles and fashion? If you are bored of the monotony, then take your fashion game a notch higher with this hairstyle and get a bold look that adds modern elements to a traditional south Indian bridal hairstyle.
Recommended Post –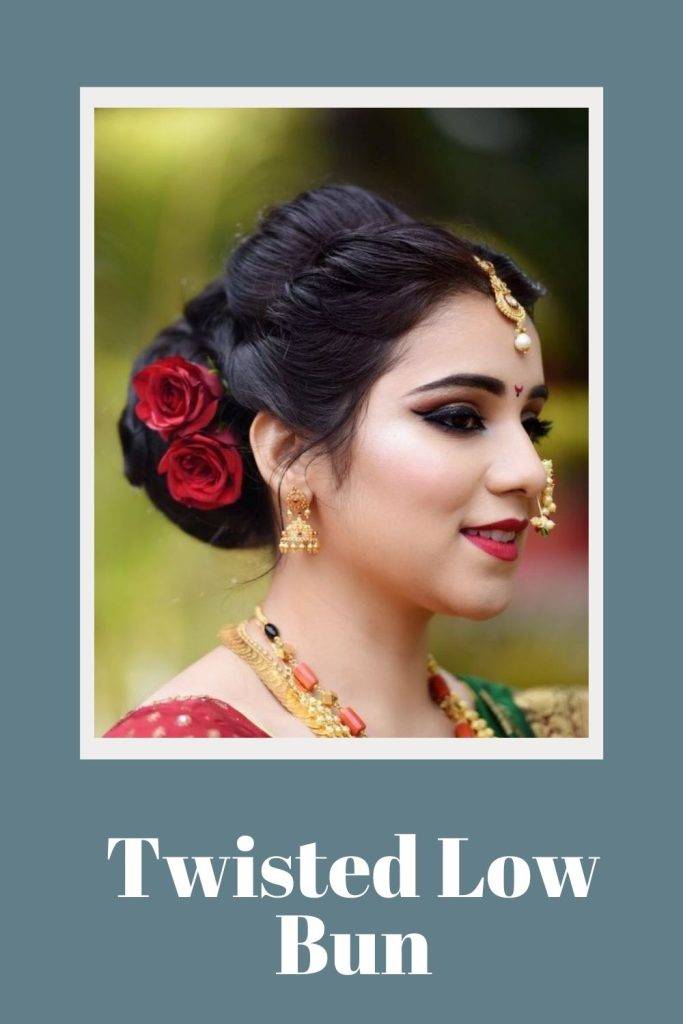 Fashion, comfort, grace, elegance, and whatnot, this hairstyle is the epitome of it all. It is the perfect mix of everyone's favorite braids and buns bridal black hairstyles. Ditch ponytail hairstyles with this on your D-day!
Recommended Post –
Every bride deserves the best on her wedding day and the days before and after, filled with various events and rituals. Now you have a Indian bridal hairstyles with dupatta or without dupatta for every event and every outfit.
Make everyone fall in love with your wedding style with our suggested ideas, and we are sure you'll have a blast!