People can have several personality traits depending on their birth month. July born characteristics may vary from person to person. Here, we have brought some of the July Born Love Life, behaviors and expectations.
You will learn about the July born traits and July born zodiac sign, too.
Enthusiastic and energetic
They are very energetic and enthusiastic, having kept their childhood energy within themselves. A July born is usually a lot cheerful and more active and do not like boring things.
Very emotional and vulnerable
They often get upset and hurt and can hardly cope with the hurts they get. However, they are very kind to the world around them and also have a lot of love for the world.
So, it's very easy to hurt them, and if you are in a relationship with July-born people, you should know that it's easy to break their hearts.
Positive and optimistic
The July born people are often positive and optimistic. They prefer to be with the nature around them and go through the subjects easily and try to see the bright side of everything. So at work, they try to do their best and do not give never up.
Moreover, they have a good reliance on their life partner. For instance, if something goes wrong in a July born love life, they give their partner enough freedom to act and trust them by believing that everything will be alright in the future.
Protective and supporter
The July born people are very protective of their families and those people around them. They have a trait of family-friendliness and loves to spend time with those who love them.
Mysterious and secretive

If July born's do not want to talk about something or don't want others to know anything about it, it can never be understood.
They always do this in a very clever way and hide their most secrets. These features make the relationship with July born complicated.
---
Recommended Post
---
Positive Traits of July Born
Family Oriented
July borns are extremely sensitive in the case of family. Family means everything to them, and they cherish their loved ones. They care a lot about the safety of their family members.
Organized
Individuals born in July put in all their hard work in whatever task they do. Their hard work pays off due to their excellent organization skills.
They plan out their day in a way that can fit everything and everyone in their tight schedule.
Sharp Memory
July borns have a sharp memory and can remember even the slightest things. Moreover, they can remember every bit of the past in detail.
Responsible
People born in July are believed to be responsible. This is because they organize their lives very well, are quite punctual, always work hard to earn respect, and are consistent.
Negative Traits of July Born
• Sensitive
• Constant Mood Swings
• Cautious
• Little Depressed
July born Sex life
Emotional connection is a must
Sex with July-born individuals must have a strong emotional connection. They just need to feel safe with their partner.
Having sex with a July born will be an emotional process as they like to be connected with a person's feelings. It is always about the emotional connection with their partner.
Commitment and stability
They value stability and commitment and would never hook up or have sex just for the sake of fun. Committing without thinking about the outcome isn't their thing.
They are always sure and stable and make sure that they have a genuine attraction towards their partner.
---
You must read traits of
---
Signs Most Compatible
Pisces and Scorpio are the most compatible signs with July born.
Signs Least Compatible
Cancer, Libra, Aries are the least compatible signs with July born.
Zodiac Signs of July Born
The two zodiac signs that are associated with July are Leo and Cancer.
Cancer
People who were born from July 1st to July 22nd are members of the Cancer zodiac sign. Any person born under the Cancer zodiac can be identified by their emotional and intimate nature.
Leo
For those who were born after July 22nd to July 31st, they are members of the Leo zodiac sign. Leo is one of the zodiac's most natural leaders, that may explain their big desire to be the center of attention.
A Few Famous July Born Celebrities in India and their Partners:
Following are the best partner for July born and their traits and personality:
Priyanka Chopra married September Born Nick Jonas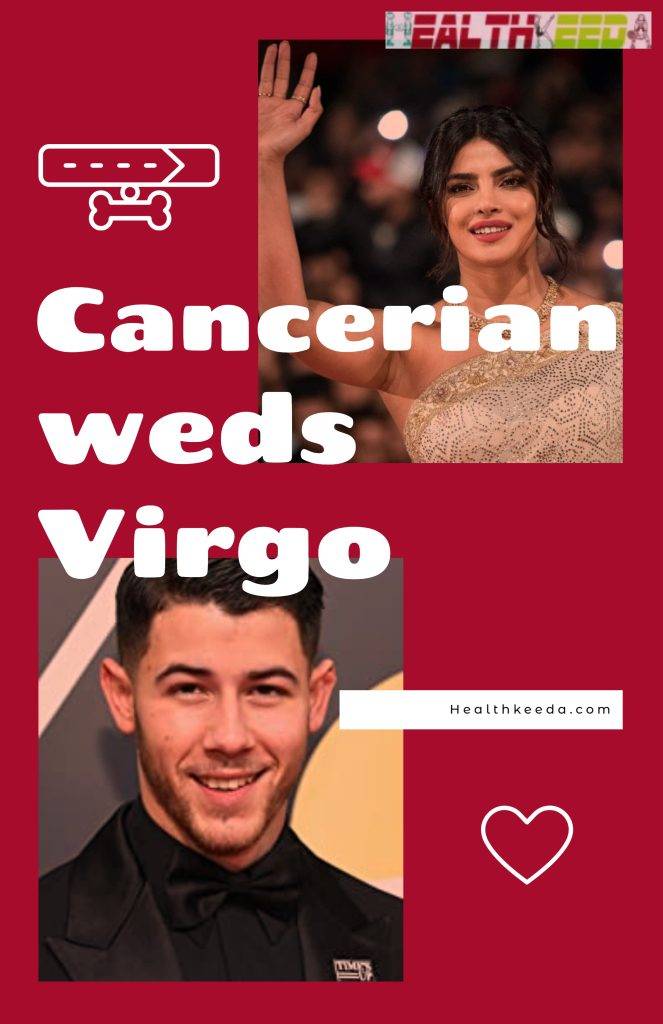 Nick, an intellectual Virgo, blends amazingly with the emotional and sensitive Cancerian, Priyanka Chopra Jonas. While both the signs do tend to take it slowly and also wait for the right moment to make a move, all this works so beautifully in their favor.
MS Dhoni married November Born Sakshi Rawat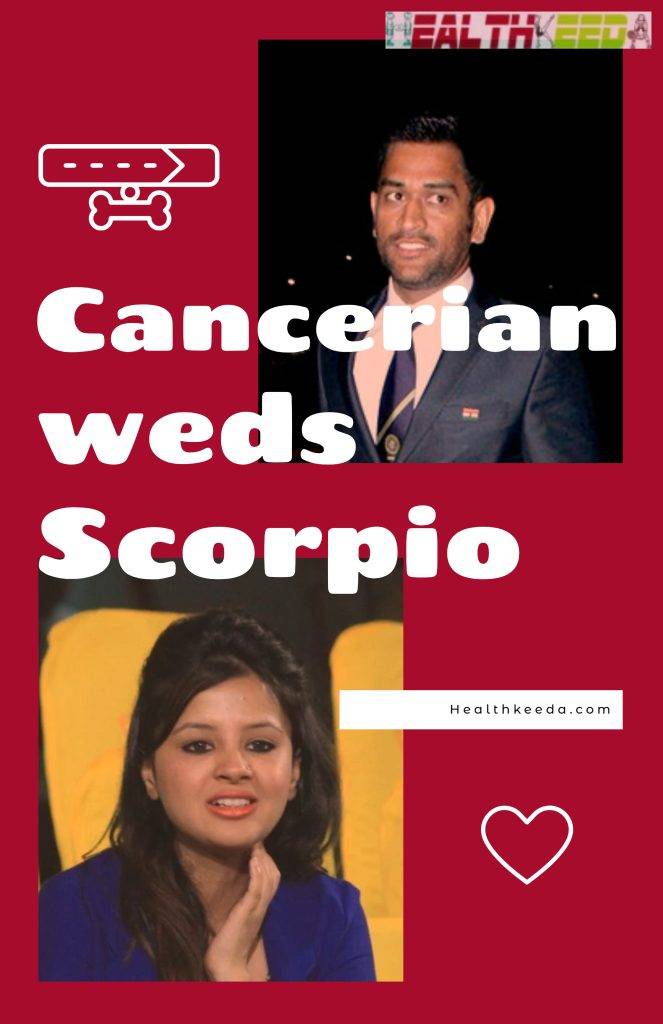 MS Dhoni is a Cancerian and married to Sakshi Dhoni, who is a Scorpio. Whenever it comes to love, the cancer zodiac traits and personality, and Scorpio matches in two ways:
emotionally
intuitively
There is also a deeply spiritual connection that exists. As they are the water signs, both are able to "dive deep" into each other's hearts.
Ranveer Singh married January Born Deepika Padukone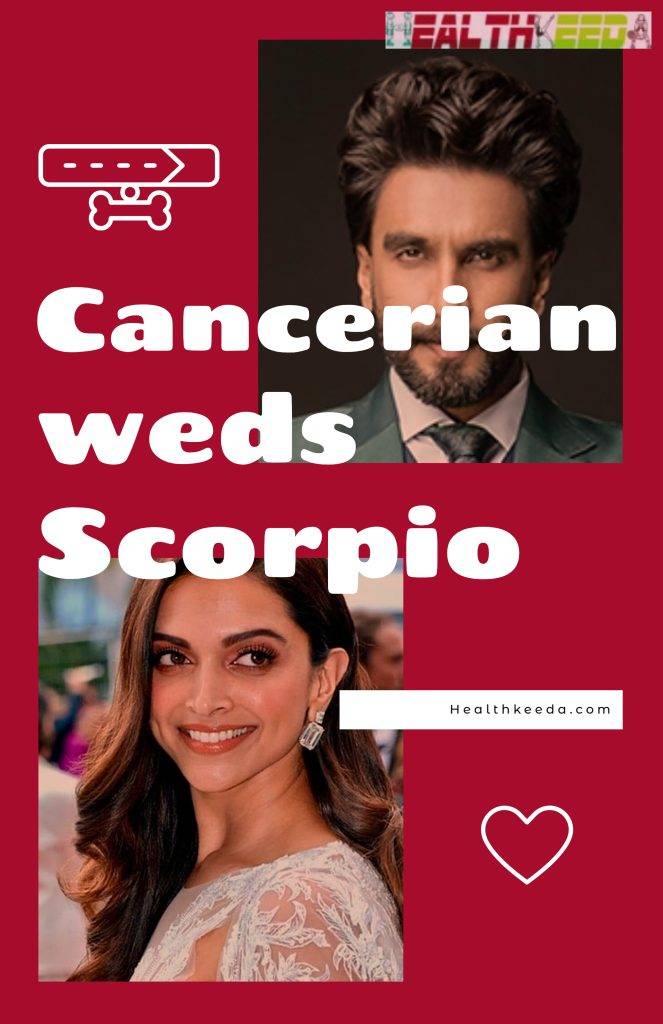 Since Deepika has the moon sign, Scorpio and Ranveer has Cancerian, both their moons are in a water trine. Deepika and Ranveer, both of them, have the pre-dominantly water-oriented charts.
It means that they have heightened sensitivity that makes them really in touch with their feelings.
Suriya married October Born Jyothika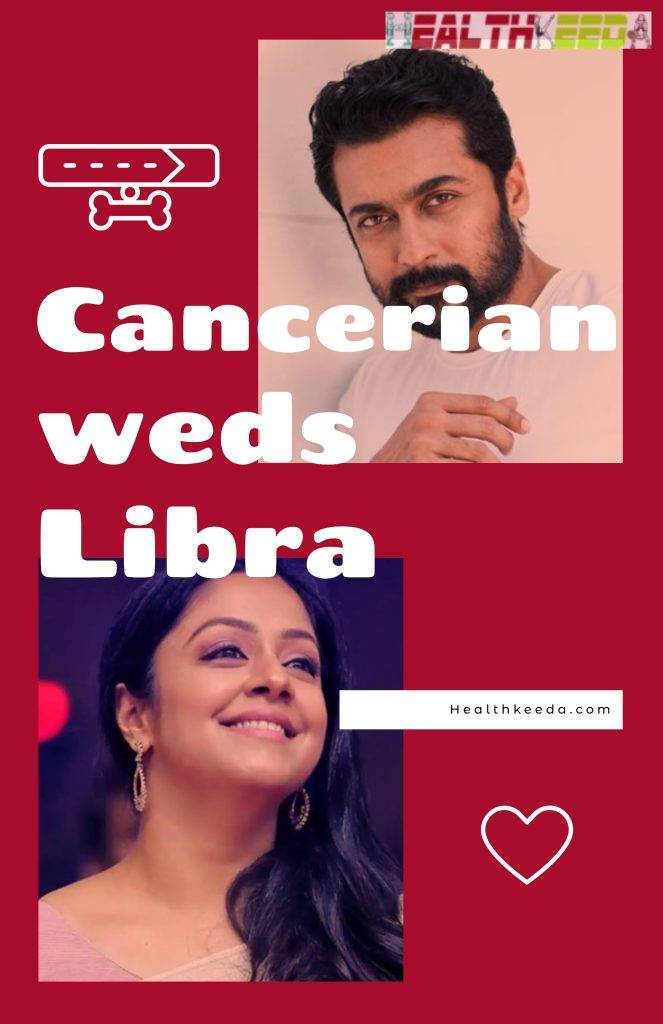 Suriya's zodiac sign is cancer, and his wife' zodiac is libra. Libra Cancer compatibility is often highest in many romantic relationships.
Both the Libras and Cancers love to be in love and desire a close and dedicated relationship.
Conclusion
July born love life has many shades. Which July born trait should we add here? What do you think about this? Tell me in the comments.