Sagittarius is flexible and deeply rooted in desire; they usually travel a lot. They are easy-going and brutally honest, which may sometimes lead to communication misunderstandings.
Sagittarius is the zodiac sign usually represented with a half man and half horse picture on the zodiac table. People born between November 22 and December 21 are considered to be Sagittarius.
So let's know more about Sagittarius compatibility below.
Most Compatible Zodiac Signs with Sagittarius
Jupiter guides Sagittarius, so this sign needs a lot of space. They are extremely playful and fun. Aries, Leo, and Libra are the zodiac signs that best match Sagittarius.
---
Recommended Post –
---
1. Sagittarius and Aries Compatibility
Sagittarius and Aries Friendship Compatibility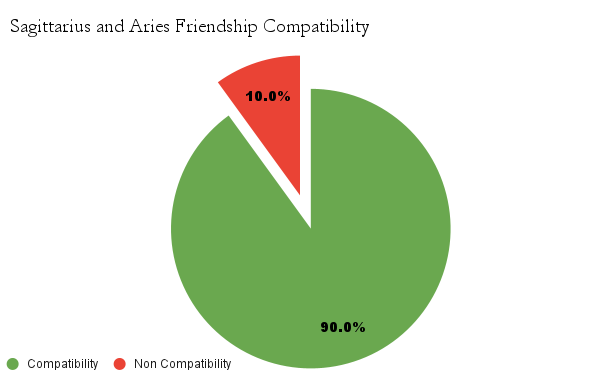 Both signs thrive for leadership, which is why they get along with each other. They can trust each other easily and will not often have big fights or anything.
Sagittarius and Aries Love Compatibility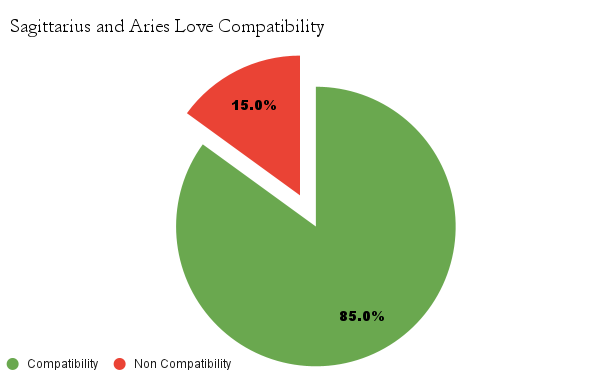 Trust is the basis for love; as these signs can have ultimate trust in each other, they might also have a thriving love. Sagittarius perfect match can be Aries.
Sagittarius and Aries Celebrities Couples List
Love and trust bind these couples together. They might have minor conflicts, but they would not last long.
1. Richa Chadda – Ali Fazal
Richa Chadda (Sagittarius) and Ali fazal (Aries) married each other in 2021. While both respect each other's likes and professions, they have an adorable bond.
2. Celina Jaitley – Peter Haag
Celina Jaitley (Sagittarius) and Peter Haag (Aries) were married in 2010 at a private event. Now, these two have a happy family with three kids.
---
Recommended Post –
---
2. Sagittarius and Leo Compatibility
Sagittarius and Leo Friendship Compatibility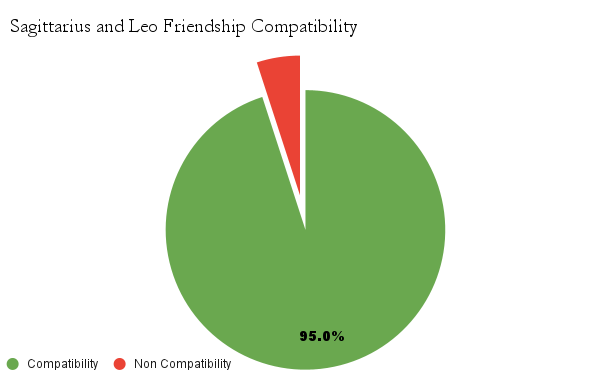 These both fire signs have a good companionship. They have the same personality, which will hold them together. Basically, Sagittarius compatibility friendship can be Leo because they are literally the same.
These signs will undertake a wide range of social gatherings as friends. They'll have a wonderful time dressing up and interacting with people together. They will also prefer shopping together because they both enjoy looking good.
Sagittarius and Leo Love Compatibility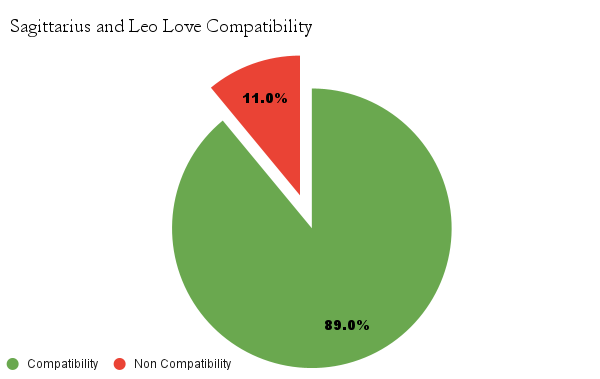 Leo and Sagittarius can be the power couple; they match in everything, making them have a strong bond.
Sagittarius and Leo Celebrities Couples List
Leo could be the best partner for December-born. They will have a strong love because they have almost the same personality traits and habits.
1. Arjun Rampal – Gabriella Demetriades
Arjun Rampal (Sagittarius) and Gabriella Demetriades (Leo) are not on the road to marriage. This couple believes a piece of paper cannot be enough to determine their love. They are raising their son together.
2. Divya Khosla Kumar – Bhushan Kumar
Divya Khosla Kumar (Sagittarius) and Bhushan Kumar (Leo) married in 2005 when she was only 21. They knew it was a love they would get into.
---
Recommended Post –
---
3. Sagittarius and Libra Compatibility
Sagittarius and Libra Friendship Compatibility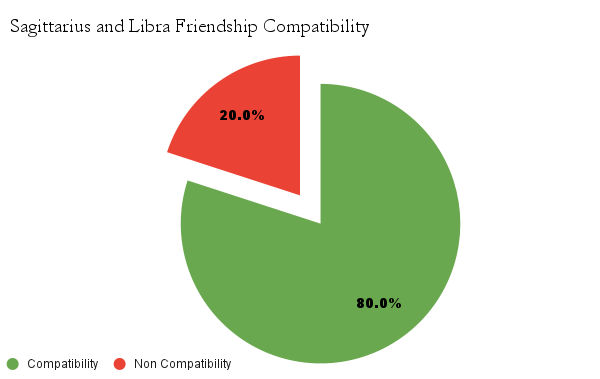 These pairs are extremely compatible when it comes to friendship. They have a positive vibe which will be spread wide wherever they go.
Sagittarius and Libra Love Compatibility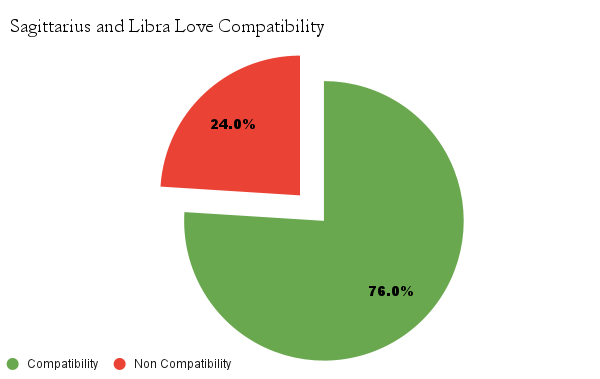 With loads of positivity, they share a unique love too. They will always have their own ways of falling back on one another, even after a dreadful fight. They were just soulmates.
Sagittarius and Libra Celebrities Couples List
With this unique love, the couples are adorable together. Sagittarius compatibility for love is strong with Libra.
1. Yami Gautam – Aditya Dhar
Yami Gautam (Saggitarius) and Aditya Dhar (Libra) have been happily married for a year. They married in a private wedding ceremony last year and are happily united.
2. Prateik Babbar – Sanya Sagar
Prateik Babbar (Saggitarius) and Sanya Sagar (Libra) have been married for four years now, and although they had a rough time, they got together in less time.
Least Compatible Zodiac Signs with Sagittarius
Although this sign carries a lot of positivity with them, there are some at least Sagittarius compatibility signs. Taurus, Cancer, and Virgo will not get along with Sagittarius smoothly.
1. Sagittarius and Taurus Compatibility
Sagittarius and Taurus Friendship Compatibility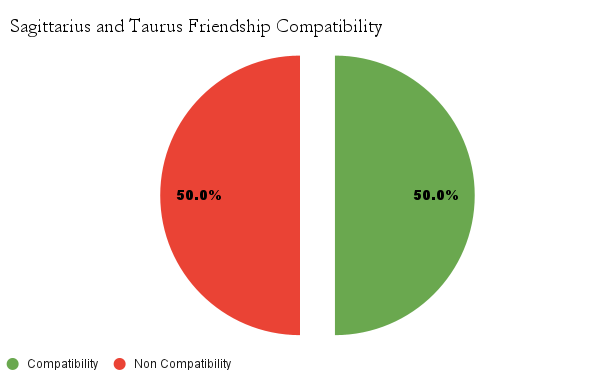 These two signs are completely opposite; even a small issue can become a big conflict.
Taurus and Sagittarius Love Compatibility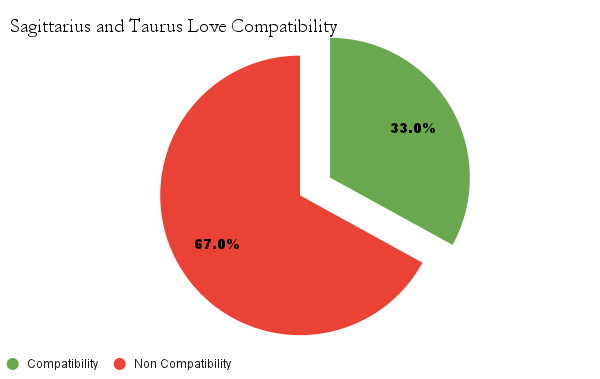 Sagittarius best compatibility is not Taurus because they cannot stand with each other for at least a second.
Sagittarius and Taurus Celebrities Couples List
1. Esha Gupta – Manuel Campos Guallar
Esha Gupta (Saggitarius) and Manuel Campos Guallar (Taurus) have been dating each other for two years. However, even though they enjoy time together, they do not find themselves walking towards marriage.
2. Sagittarius and Cancer Compatibility
Sagittarius and Cancer Friendship Compatibility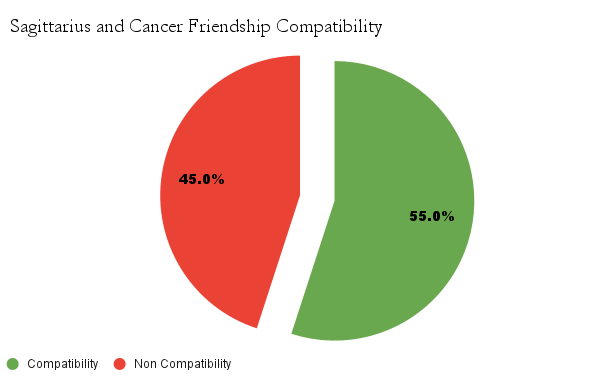 Cancer and Sagittarius will have a hard time trusting each other. While they are super friendly and loyal, it won't be easy.
Sagittarius and Cancer Love Compatibility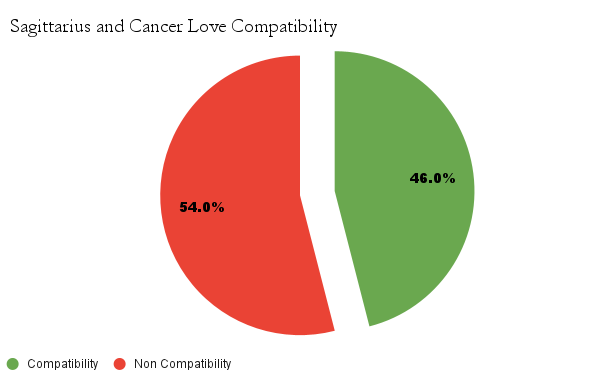 Sagittarius and Cancer will not be attracted to each other very easily. They require extremely high attention.
Sagittarius and Cancer Celebrities Couples List
With many issues on the surface, some couples are together now. Maybe it was love that held them together.
1. Jimmy Sheirgill – Priyanka Puri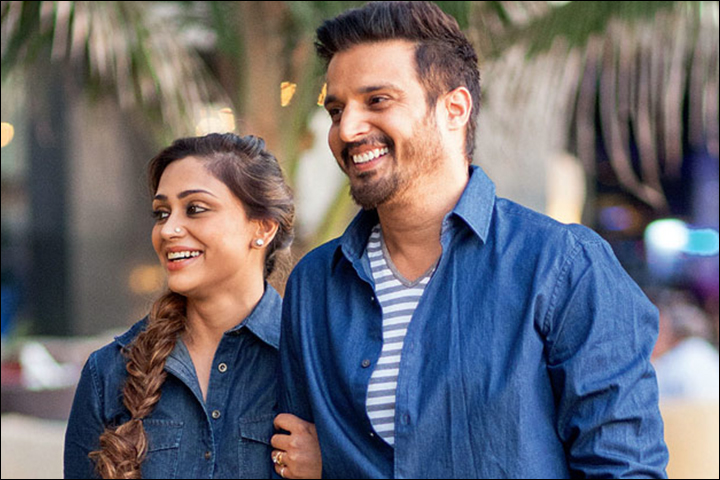 Jimmy Sheirgill (Saggitarius) and Priyanka Puri (Cancer) married each other in 2001. They had a very pleasant love story too.
2. Konkona Sen Sharma – Ranvir Shorey
Konkona Sen Sharma (Sagittarius) and Ranvir Shorey (Cancer) fell in love and married in 2010. After living together for five years, they parted and co-parented their son.
3. Sagittarius and Virgo Compatibility
Sagittarius and Virgo Friendship Compatibility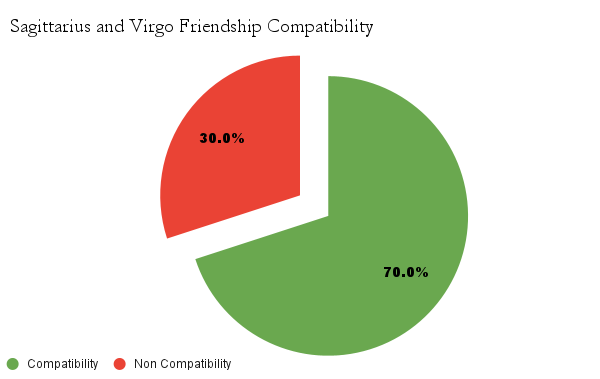 Both signs will get along easily but still have minor disputes regarding how to do things.
Sagittarius and Virgo Love Compatibility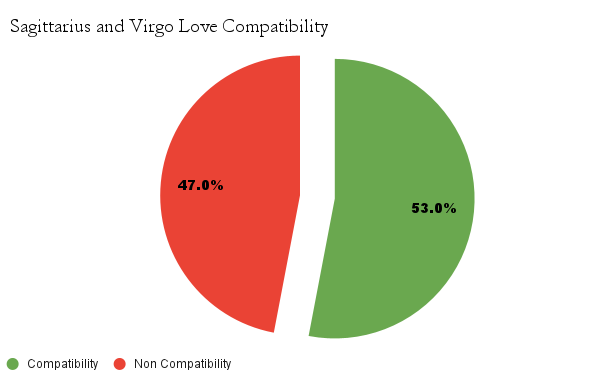 Even though they might have a good friendship, it will be pretty hard for them to find love in each other.
Sagittarius and Virgo Celebrities Couples List
If they had trust in each other, their relationship might last long. However, they have to open up to each other to achieve this.
1. Dharmendra – Hema Malini
Dharmendra (Sagittarius) and Hema Malini (Virgo) had enough time to understand each other. They dated for five years before taking steps towards marriage. Finally, they tied the knot in 1980.
2. Dia Mirza – Vaibhav Rekhi
Dia Mirza (Sagitarius) and Vaibhav Rekhi (Virgo) met each other during the lockdown. They were so in love and started to live together during the complete lockdown.
Conclusion
Sagittarius is a friendly sign; they might have some hard times with the above-mentioned signs. We hope you found your answers to the questions you have been looking for in our facts for The most compatible zodiac signs with Sagittarius.