Hollywood is nothing less than a dream come true land where people's fantasies become reality. Aspirations and dreams are fulfilled here with the amazing glitter of the stars that are the finest examples of talent. These celebrities are just perfect examples of true professionalism and exceptional work. The amazing land has been responsible for the uplifting of many people and an inspiration to everyone.
From Flabs To Fit: Hollywood Version
The amazingly talented, brilliant stars of Hollywood are able to get hold of their dreams and buy a certain fortune with the help of fame. Celebrities are certainly the trendsetters of the industry.
Every time it happens that we come across some amazing pictures of our favorite celebrity. We can't help but feel jealous of those chiseled bodies and fit and fine figures of them. These people are certainly admired by their fans. But all of that is certainly not that easy. Come whatever may, to maintain such an adoration, they have to have the figure and physic properly maintained. Fitting into any dress might not be an issue for you, but it is certainly for the celebrities that you adore.
Fans and the media notice what celebrities wear and how they look. This often leads to criticism for donning something with doesn't match the mind-set and the thoughts of the audience.
For example, gaining weight is something that is never seen as a good trait that brings lots of criticism for celebrities.
Staying healthy, slim, and the fit is something that is a necessity for celebrities. On that note, let's have a look at some of the stories of celebrity weight loss in 2020.
Some Names from the Hollywood Industry Who Went from Fat to Fit:
Below is a list of names in the Hollywood industry who went from having mounds of flab to getting incredibly fit with diet. Here we shall reveal some of the greatest Hollywood celebrities' weight loss secrets as well.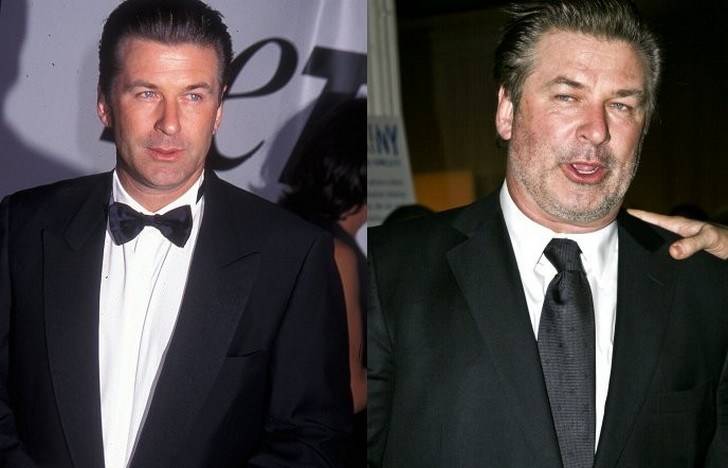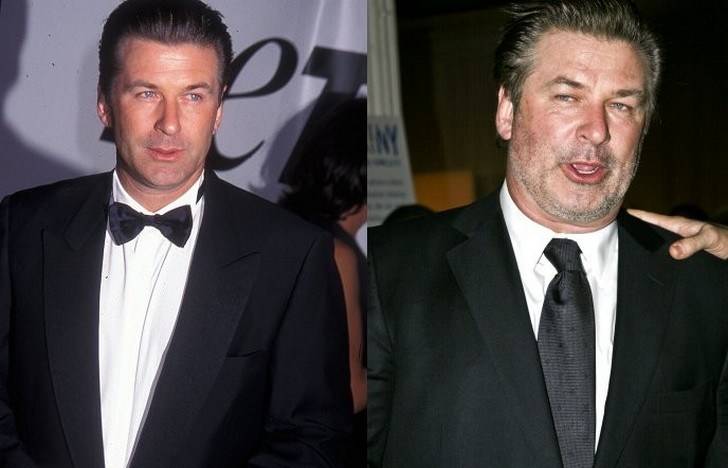 Alec Baldwin
This 53-year old actor Alec Baldwin is known for shedding 30 pounds almost in 4 months. That is something to reckon with guys. He credited everything that he achieved to his healthy diet. The actor was diagnosed to have diabetes and when he gave up sugar, the results were amazing. Apart from that, Spinning, Pilates, and a little bit of yoga were the help that made the change possible. Well, I guess that's what happens when you date a health instructor, right?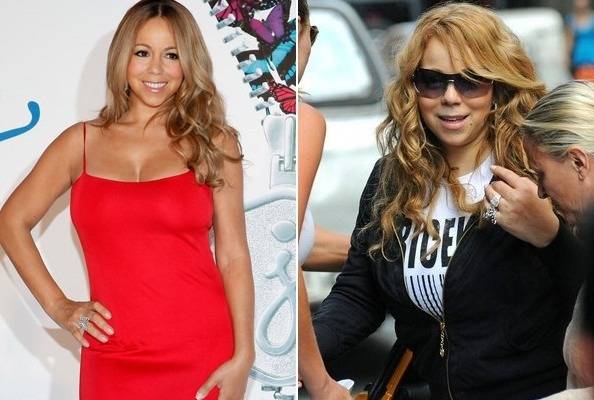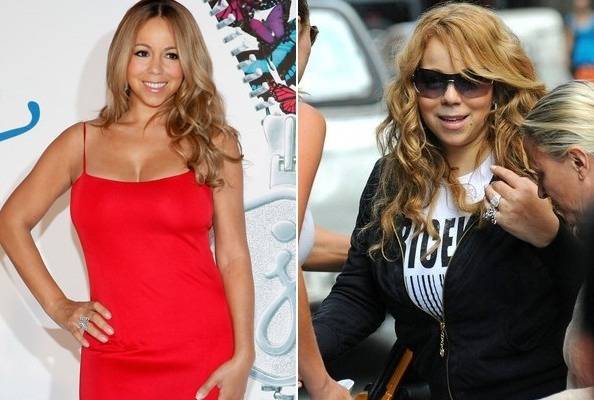 Mariah Carey
One of the names that come to mind when we think about Hollywood celebrities who lose weight is Mariah Carey. The singer put on a whopping 30 pounds mainly when she was pregnant with the twins, Monroe and Moroccan. However, after the pregnancy, she attempted to lose weight as it was growing pressure on her. All credit to the Jenny System. She didn't just focus on getting skinny but she had the intention of educating the people about certain heart diseases and risks of overweight.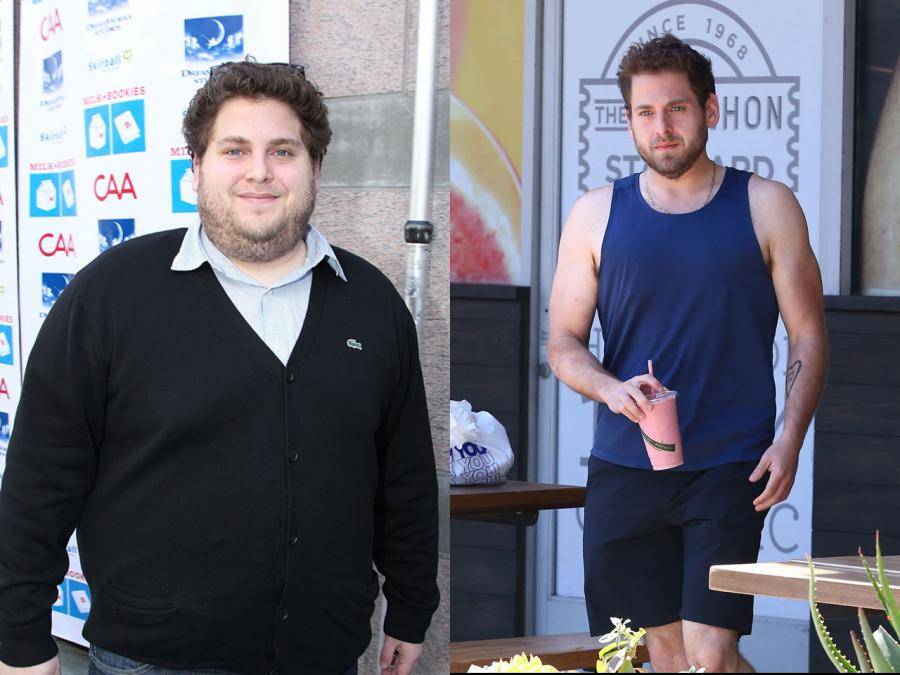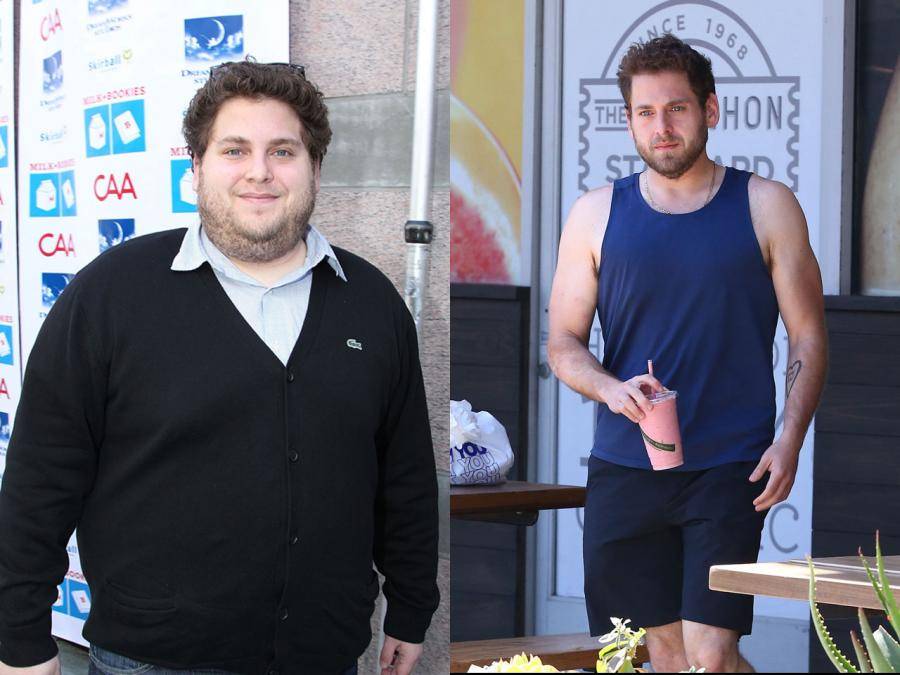 Jonah Hill
Many rumors suggest that the celebrity Jonah Hill should be thankful to Brad Pitt who is mostly responsible for the weight loss in the actor. But, we recently learned that Jonah Hill gave up the extra pounds on the advice of his nutritionist. With assistance from nearby sources on what to avoid eating and what kind of diet to prefer, the actor did great in terms of weight loss. Now you can see him in a slim and fit physique.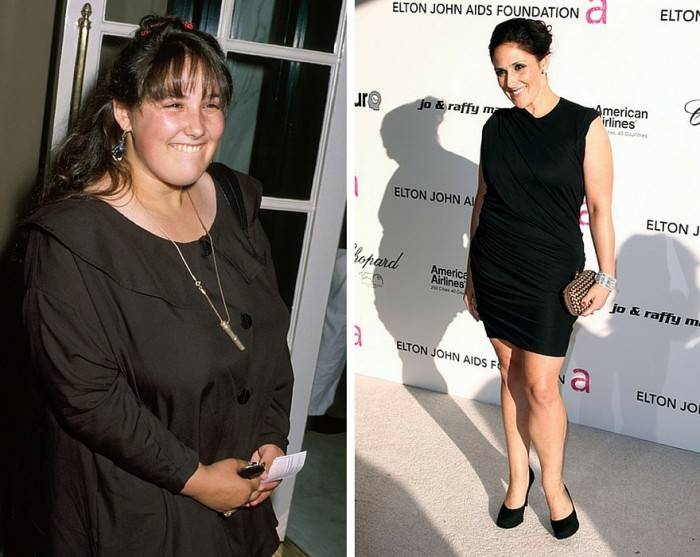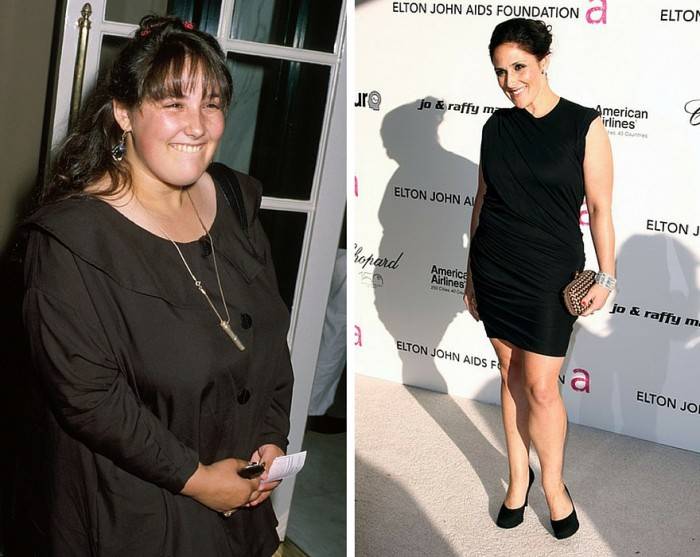 Ricki Lake
If you are a fan of Dancing With The Stars, then you certainly know who Ricki Lake is. We all saw the transformation that the actress went through while she was on the show. Losing 20 pounds isn't a small thing people. The best thing about the celebrity is that she has managed to maintain the same routine and is trying to lose weight. By using the food items of Freshology, a delivery service, she attempts to eat healthily and maintain her weight.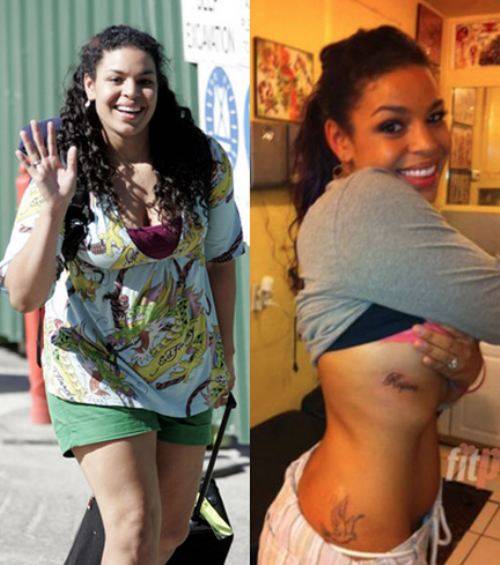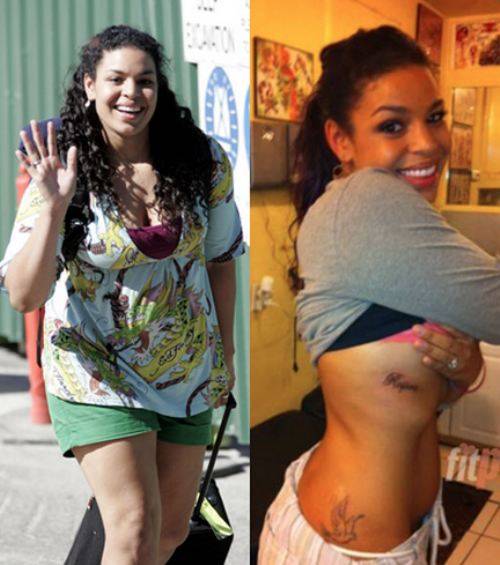 Jordin Sparks
Who doesn't know Jordin Sparks, the American Idol right? Well, the performer was on the list of female celebrity weight gain 2017. But the good news is that she managed to tackle her weight issues and lose a bunch of weight. 35 pounds, to be exact with the help of simple exercises like walking. What?? Yes, you heard it right, people. Apart from that, she is also a great fan of Zumba as it gives her the much-needed cardio.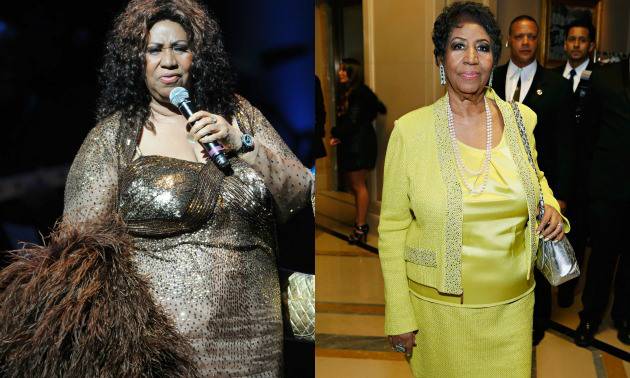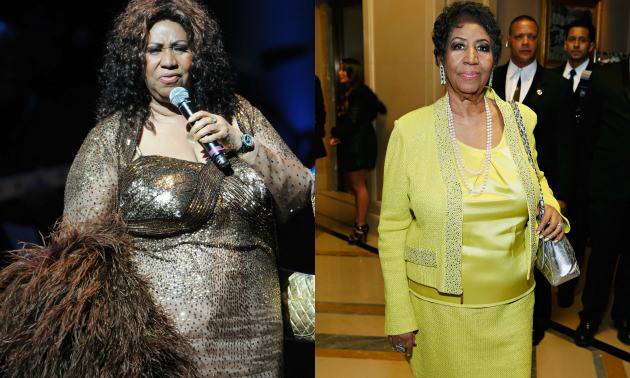 Aretha Franklin
This is one of those singing sensations that rocked the world both with her voice and her dance moves. She once revealed to her fellow contestant that she got herself to lose about 85 pounds!! Well, that's a little hard to believe right? That doesn't make it less true. So what do you think made her lose this much weight? To begin with, she maintained a healthy diet and cut the foods that were fattening to the body. One of the best things is that she did all of that without using any celebrity weight loss pills.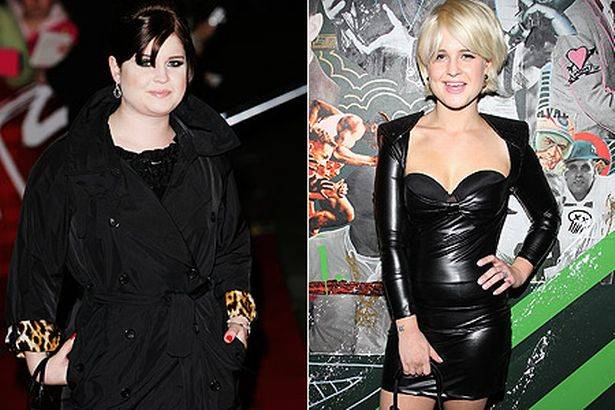 Kelly Osbourne
We have watched the legendary Kelly Osbourne got from fat to fit and flab to flab in the reality show Dancing With The Stars. But did you know how she maintained such a successful figure? It is due to the Pilates and extra effort into dancing. Well, she certainly went into a healthy shape after that right? She manages to control her weight by engaging in a healthy diet and has balanced meals.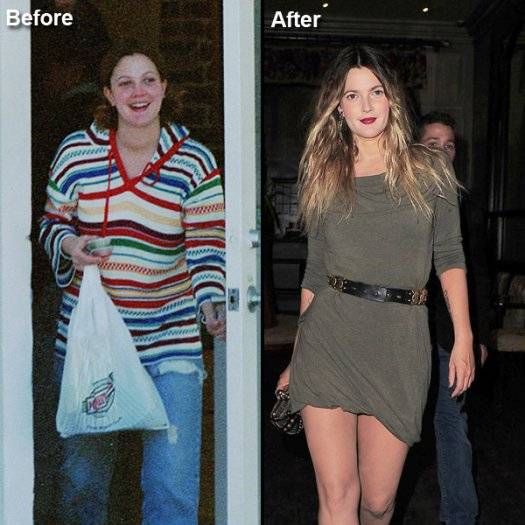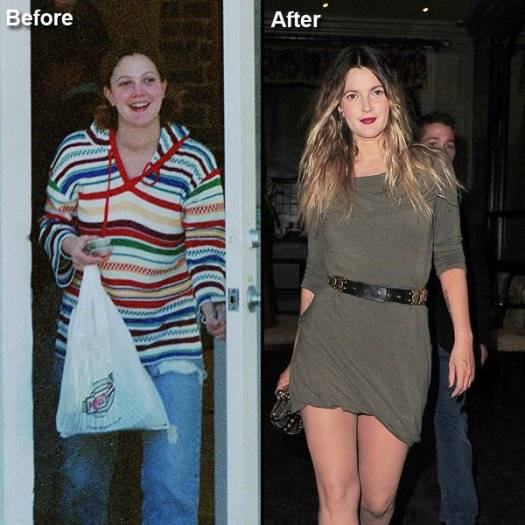 Drew Barrymore
While we might believe that having a healthy lifestyle is all you need to have a weight loss success, Drew Barrymore's story says otherwise. Being an early member of the Hollywood industry, she managed to gain a lot of weight when she came to a suitable age, which was certainly a problem. However, with the help of Yoga, running, and exercises, she managed to gain weight loss success.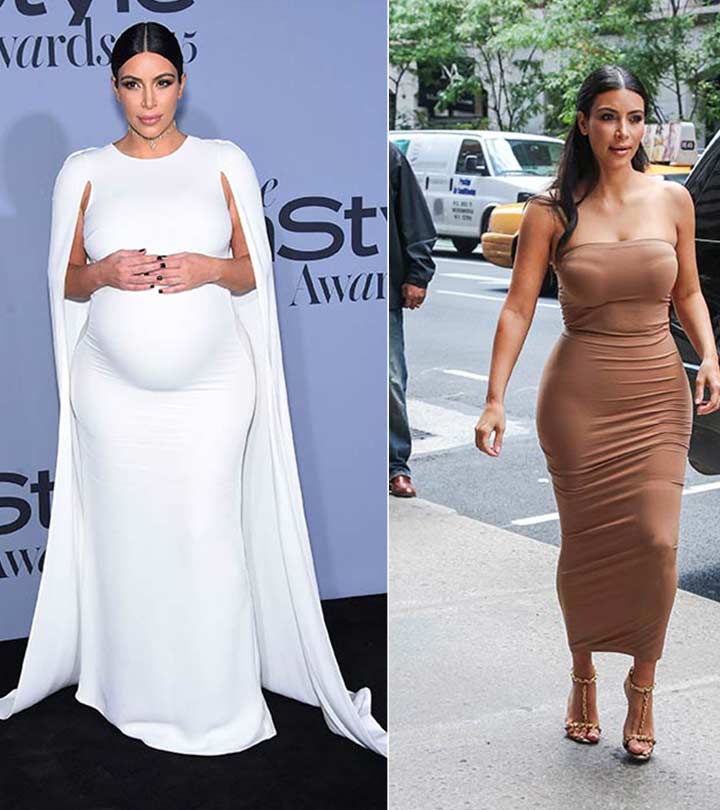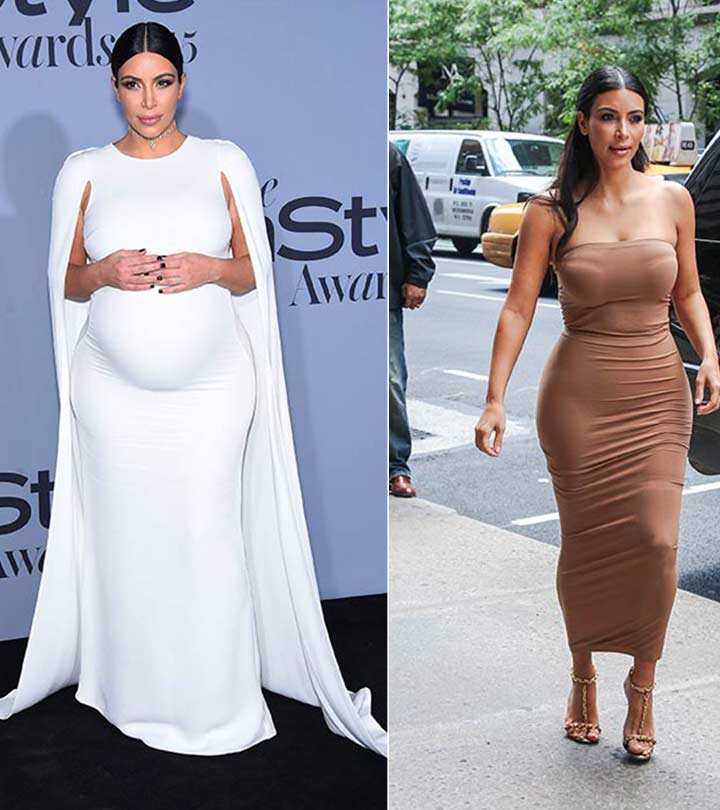 Kim Kardashian
We can certainly hear the hearts shattering. We can never imagine Kim Kardashian being fat and gain weight. But, that is the truth as the celebrity did out on some extra pounds which were clearly visible. But, did that discourage her? Hell to the no!! Kim Kardashian diets are still something that everyone follows. It is due to that and some amazing yoga exercises that she got back her smoking hot shape.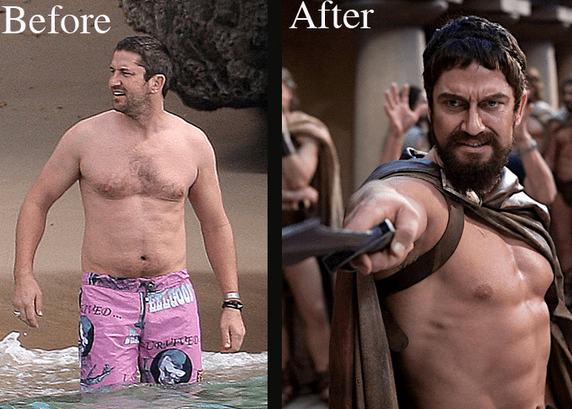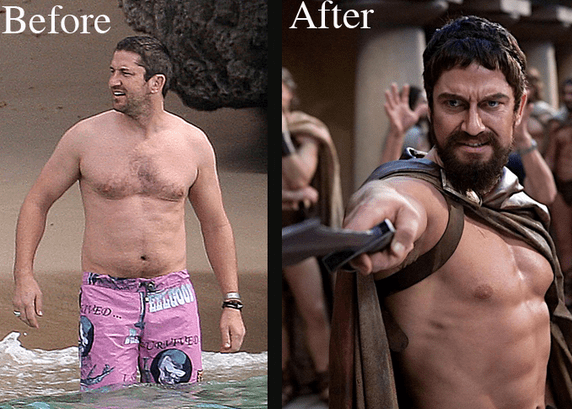 Gerard Butler
Gerard Butler said in the interview – Doing Yoga, no heavy weight lifting and focusing to my balanced diet that's the only secret of my trim physique. He had done an intense training for the role of King Leonidas.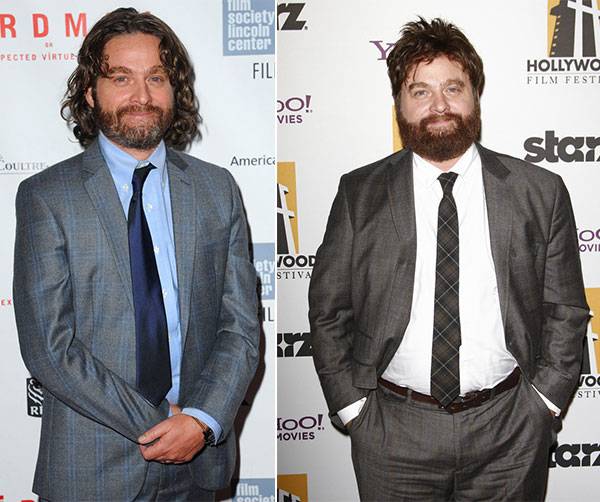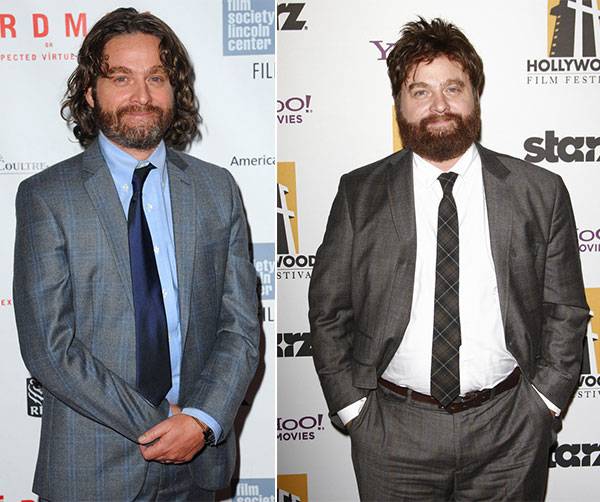 Zach Galifianakis
Alcohol was a reason he couldn't kept himself fit and his body had hit to fat. Zach has quitted it successfully after a long time struggle with Alcohol. He is busy in training, hope he will maintain himself for long run.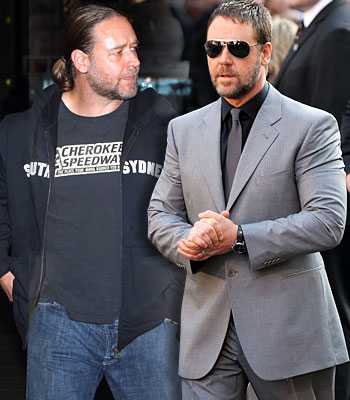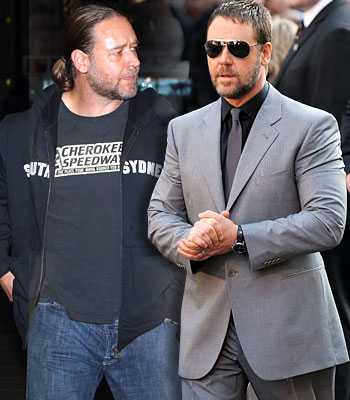 Russell Crowe
After hit to weight machine for 120 Kg, Russell Crowe has shed almost 24 kg till the date in period of 7 months.
So these are some of the stories of Celebrity Before And After: Healthy Weight Loss Success, that you should know about.