Being the first zodiac sign among the twelve zodiac signs, Aries has unremarkable personality traits. People born between March 21 to April 19 fall under the Aries zodiac sign. Aries is bold and fierce most compatible zodiac signs with Aries and does not entertain drama.
They are direct in any situation and are believed to be confident leaders.
However, when it comes to finding friends and love interests, Aries find it not appealing because they put in a lot of effort.
Most Compatible Zodiac Signs with Aries
Aries are natural leaders and have a dominating personality. People born under Aries are guided by the mars, which makes them passionate, creative, friendly, and ambitious. Being a zodiac from the firehouse, Aries also needs the same traits to be returned to maintain a proper bond. The best matches for Aries are Gemini, Leo, and Libra zodiac signs.
1. Aries and Gemini Compatibility
Gemini and Aries Friendship Compatibility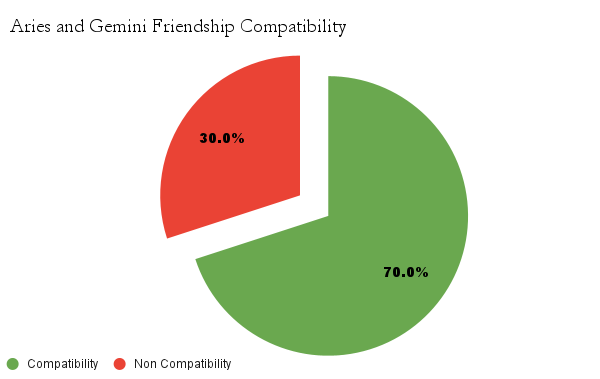 Aries is the fire sign attracted to charismatic and live-in-the-moment types of people. These are the best traits of Gemini; they are unpredictable and love to enjoy life living in the moment. As both signs seek thrills and good times in life, they get along very well. They find time to get rid of the boring, mundane lifestyle together.
Aries and Gemini Love Compatibility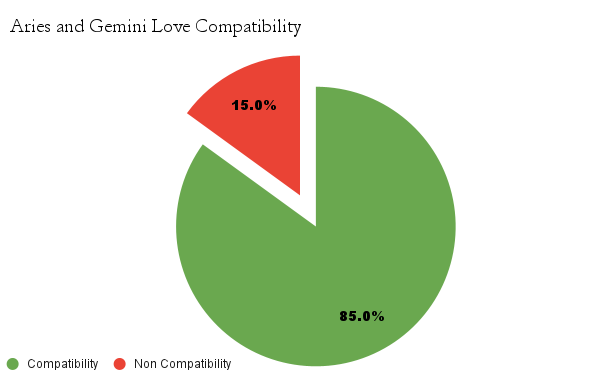 Aries compatibility for love seeks more than just love. With a similar thought process, Gemini and Aries are good at building a future together. Usually, Aries are short-tempered and get irritated easily, whereas Gemini is calm and patient, which is needed to deal with the mood swings of Aries. They are on the same page regarding desires and goals.
Aries and Gemini Celebrities Couples List
1. Jaya Bachchan – Amitabh Bachchan
The most adorable Bollywood couple, Jaya Bachchan and Amitabh Bachchan are Aries and Gemini lovers. Can you believe that Big B fell for her on a magazine cover? Well, many think they met on the silver screen; it's all the big play by our big B to marry his love of the life.
2. Siddharth Narayan – Meghna Narayan
Siddharth Narayan ( Aries ) and Meghna Narayan ( Gemini ) fell in love growing up in the same neighborhood. The young couple married each other in 2003 after completing college 0together.
---
Recommended Post –
---
2. Aries and Leo Compatibility
Aries and Leo Friendship Compatibility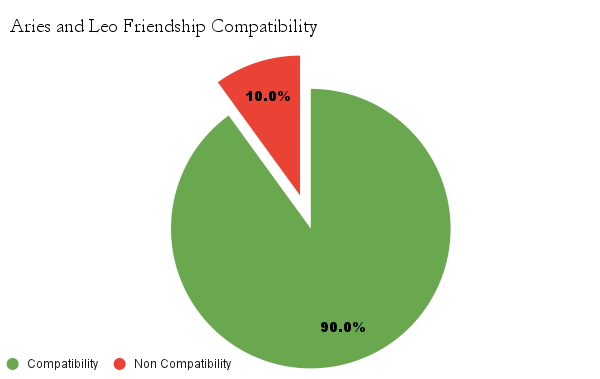 Leo is also a fire zodiac sign. Being from the same zodiac house, Aries and Leo have the same personality traits. The friendship between these two will be the brightest star in the room. They love to win any competition together as they are born to be natural leaders.
Aries and Leo Love Compatibility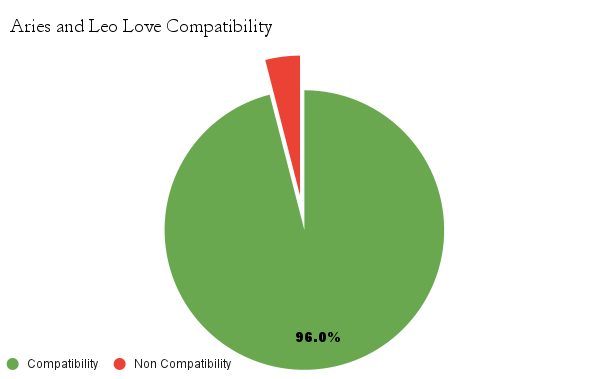 Best partner for April, born Aries, is Leo. As they both communicate directly, there is no room for arguments and grudges in the relationship. Both are equally passionate and driven for love and care.
Aries and Leo Celebrities Couples List
Aries' perfect match for love Leo has been a constant provider of love and care, as the examples of the couples below have proven for years.
1. Arshad Warsi – Maria Goretti
These less spotted cuties of B-town also had their epic love story. Maria Goretti ( Leo ) was a Vj on a dance show where Arshad Warsi ( Aries ) was a participant. Eventually, they fell in love and married each other in 1999.
2. Lara Dutta – Mahesh Bhupati
The super couple Lara Dutta ( Aries ) and Mahesh Bhupati ( Leo ) are the love birds that fall under Aries best compatibility series. The couple had a rocking wedding filled with bright shiny faces of Bollywood and sports officials.
Recommended Post –
3. Aries and Libra Compatibility
Aries and Libra Friendship Compatibility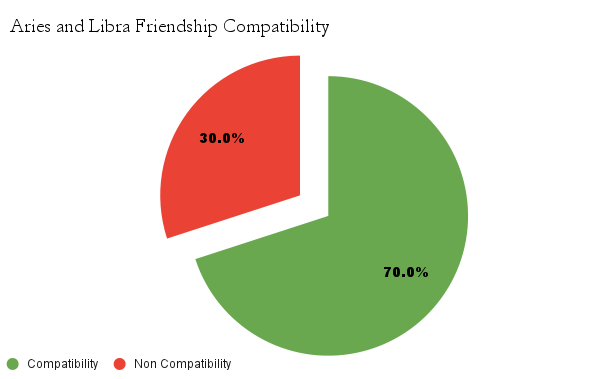 Libra and Aries are two different zodiac signs from air and fire zodiac houses. Irrespective of their opposite personality traits, they can complement each other's actions very well. Libra, being a sucker for peace, will calm down the crankiness of Aries.
Aries and Libra Love Compatibility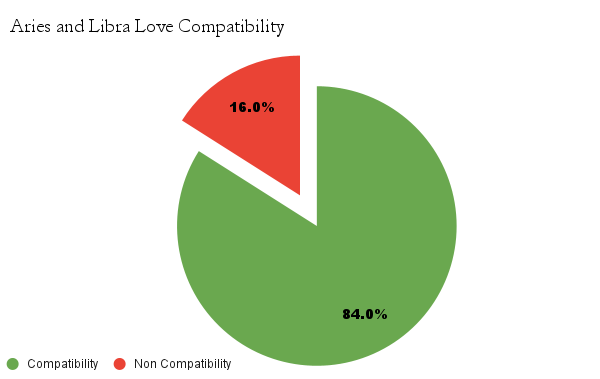 Libra will constantly support Aries in their rough times as a social zodiac sign. The aggressive nature of Aries will get smoothened with Libra on their side. Usually, these couples are best known for their peace, love, and harmony.
---
Recommended Post –
---
Aries and Libra Celebrities Couples List
Despite being total opposites, Aries and Libra always find a way to keep up with each other. Here are the classic examples.
1. Prabhu Deva – Ramlatha
Prabhu Deva (Aries) and Ramlatha ( Libra) found love in each other, which made her convert her religion to Hinduism from being a Muslim. Everything was good for two decades until they got separated for filmy reasons.
2. Ajay Devgn – Kajol
Ajay Devgn ( Aries ) and Kajol ( Libra ) recently celebrated their 23 years of togetherness. The actors met each other in the movie Hulchul, fell in love, and married very soon after it. These couples are happy now with two kids.
Least Compatible Zodiac Signs with Aries
Now, let us check the red flag for Aries. Aries compatibility is not so good with these three zodiacs Taurus, Cancer, and Capricorn.
1. Aries and Taurus Compatibility
Aries and Taurus Friendship Compatibility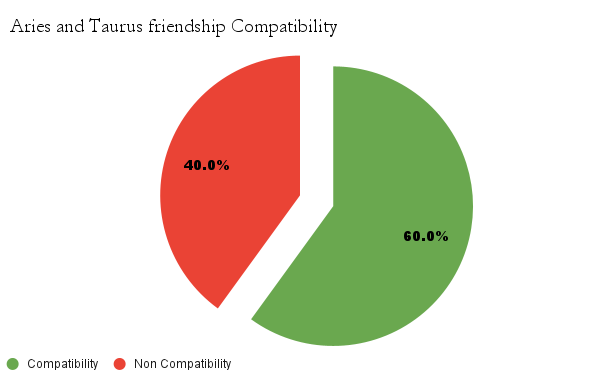 Taurus and Aries are fire and earth zodiac signs; they are extremely stubborn and have difficulty accepting the truth. So, it is a big red flag Aries compatibility of friendship with Taurus.
Aries and Taurus Love Compatibility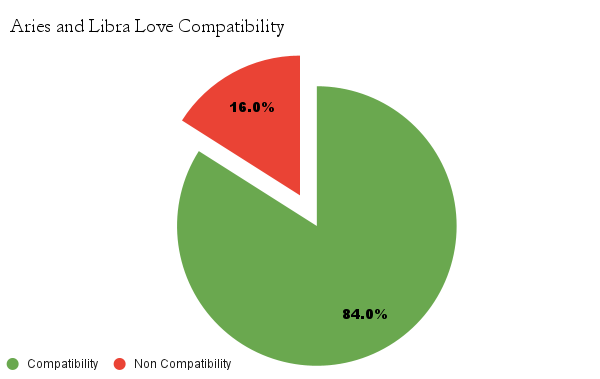 Aries need an adrenaline or serotonin rush every time in any situation, whether love or life. Whereas Taurus prefers peace and a slow, steady life. So, there is no space for togetherness for these signs.
Aries and Taurus Celebrities Couples List
Well, even with many red flags, many fell in love with each other, which is not steady and smooth.
1. Ram Charan Teja – Upasana Kamineni
Ram Charan Teja ( Aries ), a top Tollywood Actor, married Upasana Kamineni ( Taurus ) after a year of courtship. However, they do not show off their love publicly, where they have never seen enjoying each other's company properly in a while.
2. Madhoo – Anand Shah
Madhoo ( Taurus ) and Anand Shah ( Aries ) married each other in 1999 and shared two daughters. These couples got separated to find their new life for some reasons.
2. Aries and Cancer Compatibility
Aries and Cancer Friendship Compatibility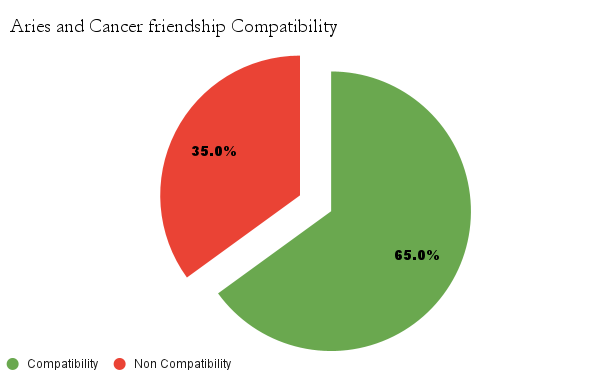 Cancer is a water zodiac sign, whereas Aries is a fire zodiac sign. They are literally the direct opposites of each other. Both try to win over each other; it's just a race for being dominant, where friendship will be pushed into a corner.
Aries and Cancer Love Compatibility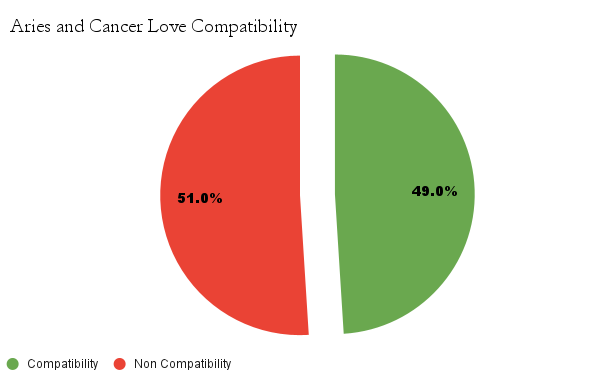 When there is no room for friendship, you can expect love there. Of course, even if it seems to work out initially, it will not last long.
Aries and Cancer Celebrities Couples List
Some celebrities ended up marrying each other, despite all the red flags.
1. Poonam Dhillon – Ashok Thakeria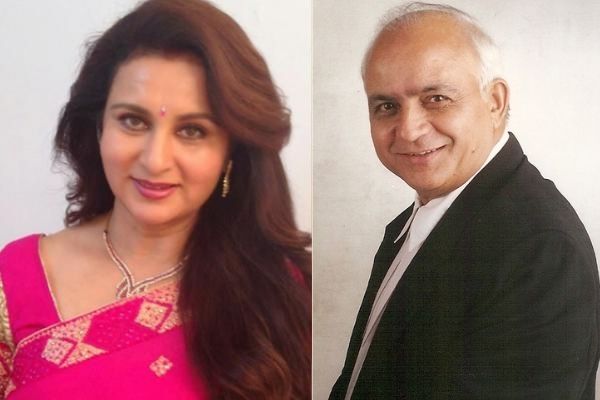 Poonam Dhillon ( Aries ) married a Hindi film producer, Ashok Thakeria (Cancer), and divorced legally after three kids.
2. Rani Mukherjee – Aditya Chopra
Rani Mukherjee ( Aries ) is the second wife of Bollywood producer Aditya Chopra (Cancer). Where many rumors were flying around in 2014, they tied the knot. Not a single photo of the wedding was released to the public back then.
3. Aries and Capricorn Compatibility
Aries and Capricorn Friendship Compatibility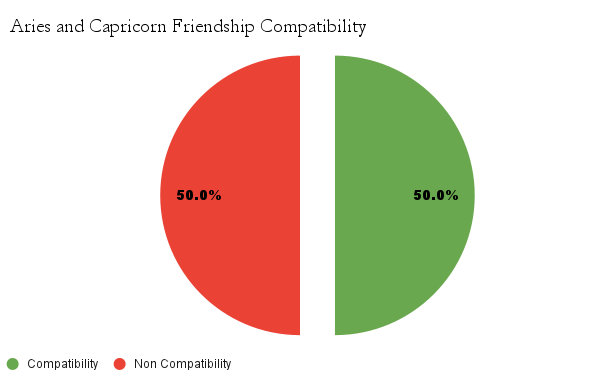 As a friend, Capricorn can be a nice match to Aries, but facts for April-born clearly state they are dominant and acquire power. This might create a conflict between these two zodiac signs.
Aries and Capricorn Love Compatibility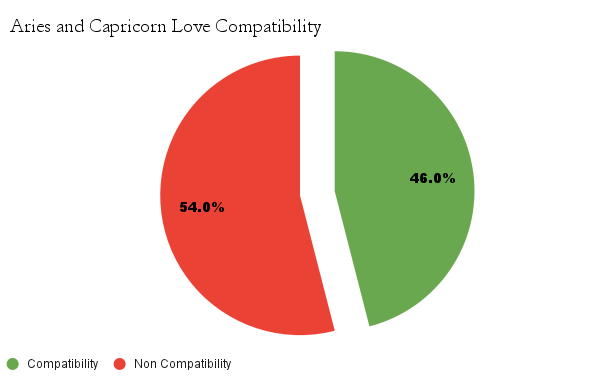 Clearly, they choose power and leadership over one another rather than love. But Capricorn might let themselves down sometimes to love Aries.
Aries and Capricorn Celebrities Couples List
As mentioned above, it takes more time for Aries and Capricorn to be together. You will know better with these examples of celebrity lives below.
1. Mandira Bedi – Raj Kaushal
Mandira Bedi ( Aries ) left her acting career to enjoy motherhood in 2011. But, it seems like it did not go well. She married twice with two different rituals. Raj Kaushal ( Capricorn ) passed away from cardiac arrest very recently.
2. Ayesha Takia – Farhan Azmi
Ayesha Takia ( Aries ) is one of the actresses who left acting very soon. She later married Farhan Azmi ( Capricorn ), who is a hotelier. Although she had a very short film period, she wanted to quit it as soon as possible.
Conclusion
We hope this list has assisted you in choosing the most compatible zodiac signs with Aries.