Everyone who is a fan of Bollywood movies knows Sara Ali Khan has come a long way. From being overweight to being a fitness model, she grew a lot. However, many don't know that the reason behind her increasing weight was PCOS.
Let's see her weight loss secrets to help girls struggling with PCOS and take inspiration from her journey.
What prompted Sara to begin her fitness journey?
Sara Ali Khan weight loss journey began back in New York when she was in her final year of graduation. First, she made simple changes like shifting from pizza to salad and being lazy to starting cardio. However, she wanted to step into the glamorous Bollywood industry, so she started making changes to improve her.
What is her fitness mantra?
To become a perfect fit for Bollywood, Sara decided to join the gym. After she came home, she said, "you know what, I don't know if I can do this. Maybe I can't". And we all know what happened after. She proved herself by eating right, working out, and doing yoga.
Battle with PCOS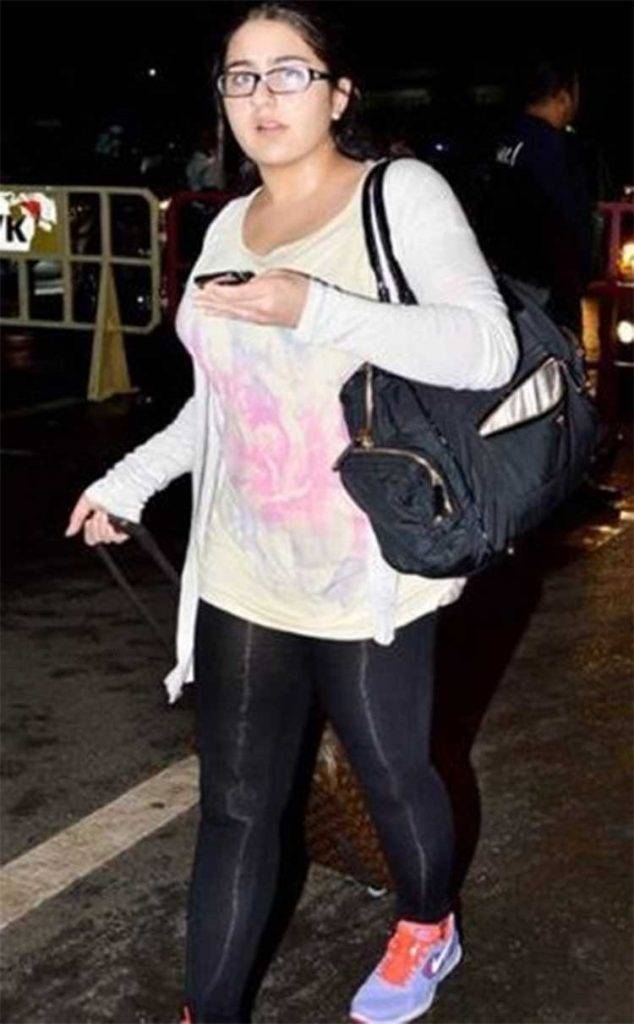 In her teen days, Sara Ali Khan battled with PCOS made her gain weight up to 96 kgs! She struggled with weight loss as her hormone levels were very high due to her condition. Every girl struggling with PCOS should look at Sara's story and understand that this is not a life-threatening disease when making certain lifestyle changes. Sara knew that there was no shortcut to battling PCOS, so she stood consistent, determined, and focused.
Recommended Post –
Disciplined fitness and diet routine
Here are some of Sara Ali Khan weight loss exercises she does daily. She includes cardio workouts and muscle-training workouts in her fitness session. She also exercises when she's in a mood and does what motivates her.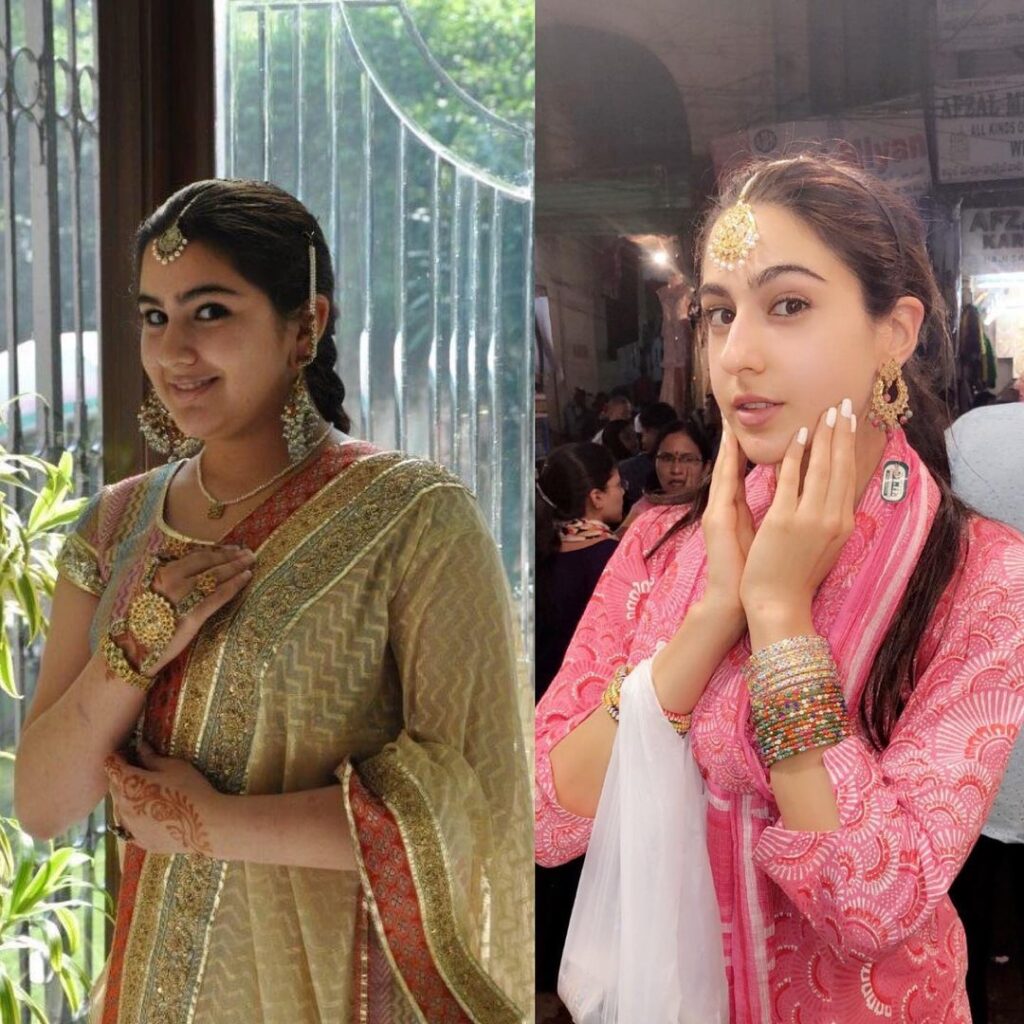 Here is the proper diet routine Sara follows.
Breakfast
Egg whites, idlis, or toasts are the main food items in her breakfast.
Lunch
Sara Ali Khan takes chapatis, fruits, daal, salad, and vegetables in her lunch.
Snacks
Sara prefers eating Upma as a healthy snack.
Dinner
Sara likes having a light dinner with green vegetables and chapatis.
Recommended Post –
Sara Ali Khan also has a cheat meal
Following an intense workout session is necessary to be fit but having a cheat meal keeps your tongue satisfied. Sara Ali Khan reveals her cheat meal is a cheese burst margarita topped with tons of dark chocolates. She also says that a glass of mango shake would be perfect here.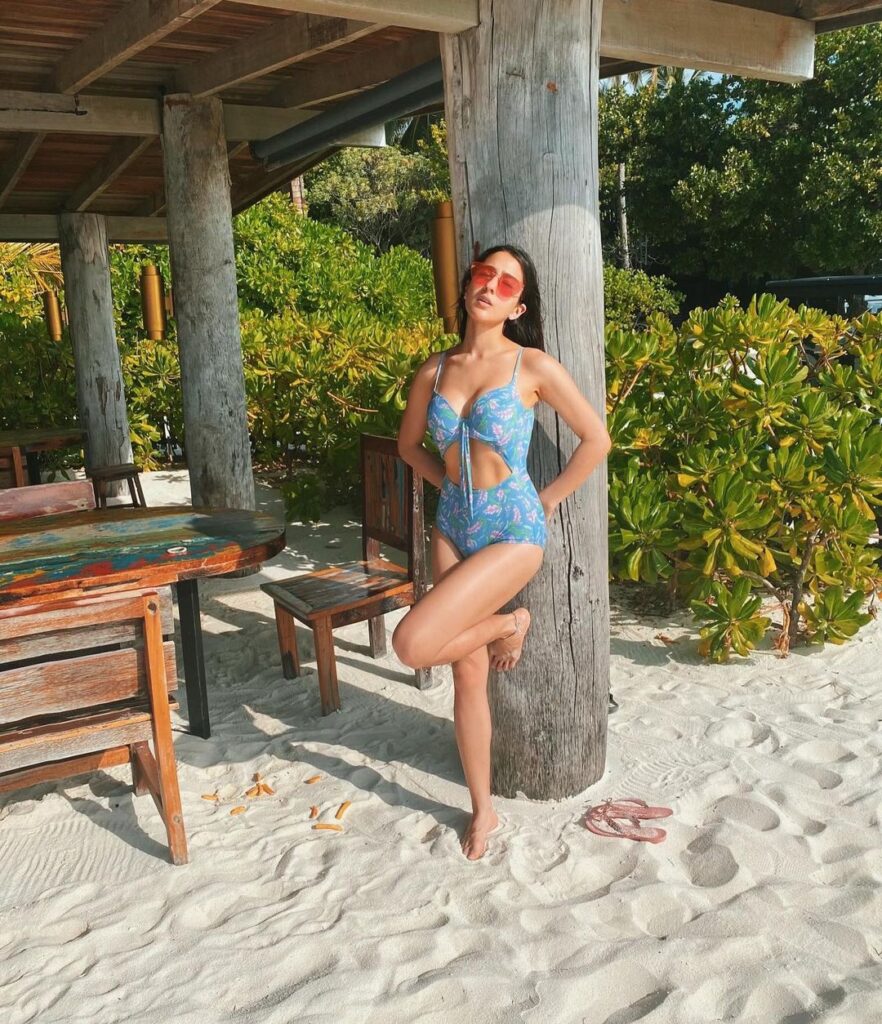 Weight as per age, time period to lose weight
When Sara was in her teenage years, she weighed around 96 kgs. She wanted to enter Bollywood and knew nobody would like to see a 96-kilo girl as a lead actress in a movie. Now she is 26 years of age with a weight of 50 KG. Unbelievable!
Some people believe that Sara Ali Khan weight loss surgery made her so thin. She didn't go for any sort of surgery. It took her 1 and a half year to lose this much weight. It all happened because of her will to improve herself.
Regime
Sara strictly followed three fitness regimes that made her come this far. However, she believes that combining exercises would benefit you from depending entirely on one exercise.
Sara does boot camp workouts, strength, and pilates training to keep her fit. Cardio workouts are an important part of her regime because they were the only thing that helped her in her overweight days.