Capricorn have strong ambitions, which make them determined. They have a clear-cut picture of how their future should be, but sometimes they turn out to be the coldest person you will ever know. Taurus, Virgo and Cancer are the most compatible zodiac signs with Capricorn.
Capricorn is the last earth sign in the zodiac sign. They have a unique, powerful, and mischievous nature. People born between December 22 – January 19 will fall under the zodiac sign Capricorn.
So let's quickly check out the most compatible zodiac signs with Capricorn below.
Most Compatible Zodiac Signs with Capricorn
Capricorns are punctual and have a strict daily routine. They prefer to have balance in whatever they do. The zodiac sign Capricorn is guided by Saturn, which makes them have a shield of confidence around them. This confidence makes them great leaders.
Capricorn prefer trying out new things, which makes them excited. They are honest and let you know if you are doing anything wrong. They do not sugarcoat things or words. The zodiac signs that best match Capricorn are Taurus, Virgo, and Cancer.
---
Recommended Post –
---
1. Capricorn and Taurus Compatibility
Capricorn and Taurus Friendship Compatibility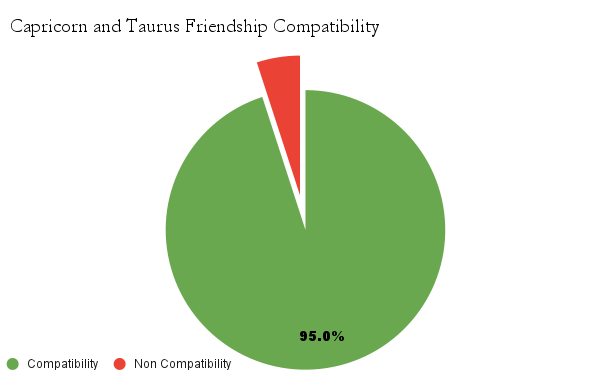 Taurus and Capricorn are both earth signs, which makes them extremely compatible. They can have lovely talks together because of their shared interests in art, music, and culture. Capricorn's best compatibility can be Taurus.
Capricorn and Taurus Love Compatibility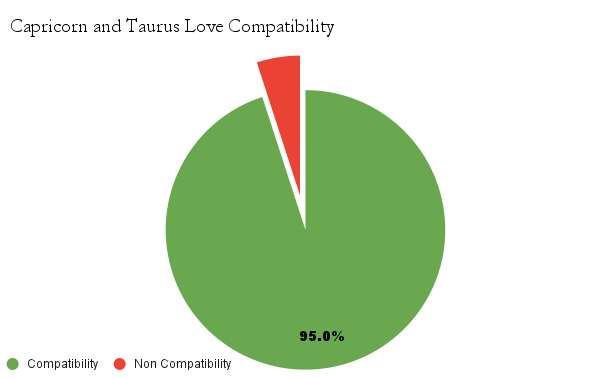 Having many similar traits makes Taurus the best partner for January-born. They can have a perfect relationship. Having similar likes is the plus point for this compatibility.
Capricorn and Taurus Celebrities Couples List
Capricorn compatibility for love is extreme. However, this is a perfect relationship that lasts forever.
1. Anil Kapoor – Sunita
Don't believe in destiny? Well, now you are going to! Anil Kapoor (Capricorn) and Sunita (Taurus) met each other on a prank call on a show. Eventually, Anil fell in love with her voice. They dated for 10 years before getting married.
2. Jackky Bhagnani – Rakul Preet Singh
Jackky Bhagnani (Capricorn) and Rakul Preet Singh (Taurus) made their relationship official last year. They have a very understanding relationship which makes them have a healthy connection.
---
Recommended Post –
---
2. Capricorn and Virgo Compatibility
Capricorn and Virgo Friendship Compatibility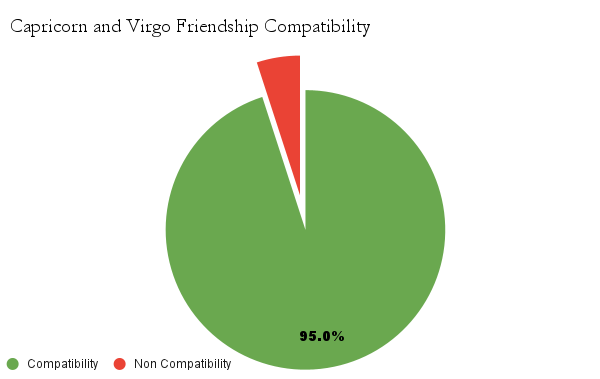 Both signs get along very well because of their best communication skills. Both of them are practical and honest.
Capricorn and Virgo Love Compatibility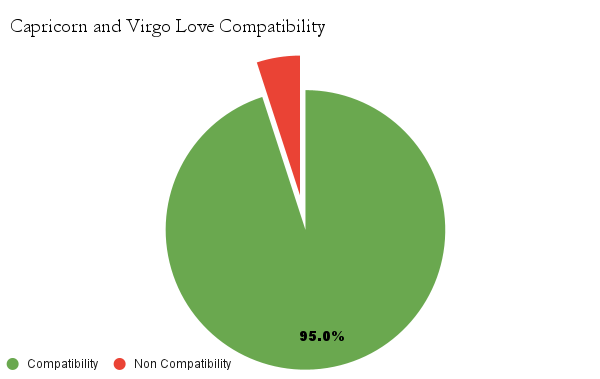 Communication is the key to any relationship. This will make these zodiac pairs a good couple to have the best time together. Capricorn's perfect match for an epic love is Virgo.
Capricorn and Virgo Celebrities Couples List
As Capricorn and Virgo can get along easily, they will have the best time together.
1. Jay Bhanushali – Mahi Viz
Jay Bhanushali (Capricorn) and Mahi Viz (Virgo) met at a private friend party, while Jay initiated love first; they were married at a private ceremony in 2011.
2. Sonali – Goldie Behl
Sonali (Capricorn) and Goldie Behl (Virgo) married each other in 2002 after Goldie fell in love with her on the movie sets. He was supportive throughout her health journey, too.
---
Recommended Post –
---
3. Capricorn and Cancer Compatibility
Capricorn and Cancer Friendship Compatibility
The amount of trust Capricorn and Cancer have in each other is infinite. Capricorn compatibility for friendship is really high with Capricorn.
Capricorn and Cancer Love Compatibility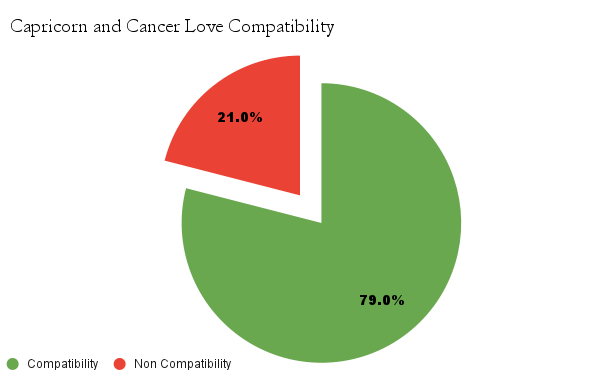 Cancer and Capricorn have the best love for each other. Their shared interests will hold them together for their thriving love.
Capricorn and Cancer Celebrities Couples List
Capricorn and Cancer love is strong physically and emotionally. Trust and respect for each other in terms of culture are ultimate. This holds them strong.
1. Ranveer Singh – Deepika Padukone
Ranveer Singh (Cancer) and Deepika Padukone (Capricorn) fell for each other while filming their first film. They look so amazing together in the film. They found eternal love in each other.
2. Sameera Reddy – Akshai Varde
Sameera Reddy (Capricorn) and Akshai Varde (Cancer) met in a bike race. They got along with each other and ended up marrying. They are the perfect example of accepting each other as a whole.
Least Compatible Zodiac Signs with Capricorn
Some of the signs will not get along very well with Capricorn; this might be because of their different personality traits. The zodiacs least compatible with Capricorn are Aries, Leo, and Gemini.
1. Capricorn and Aries Compatibility
Capricorn and Aries Friendship Compatibility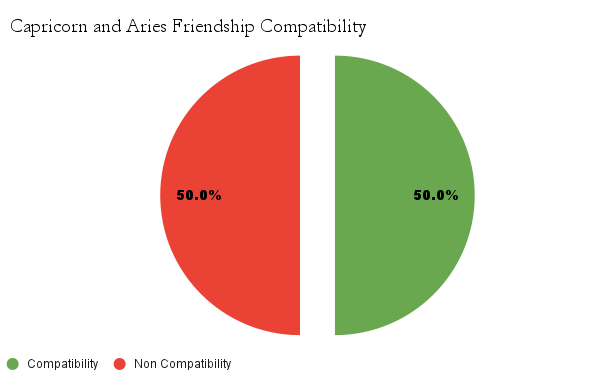 These signs have completely different personalities. They are the opposites of each other, which makes them the least compatible.
Capricorn and Aries Love Compatibility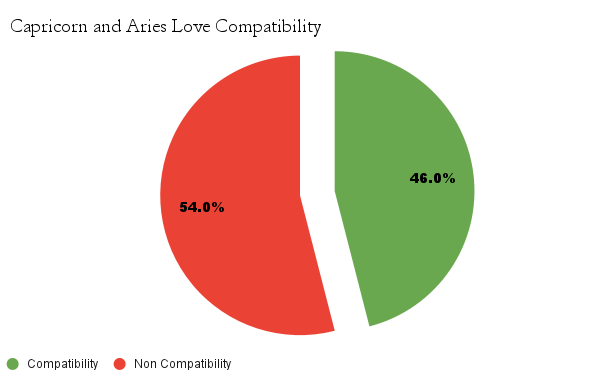 Capricorn's compatibility with Aries is not as good as having a relationship. However, they might get attracted to each other; sometimes, they will not last long.
Capricorn and Aries Celebrities Couples List
With all the red flags, they might get attracted to each other but will not take the final move.
1. Pulkit Samrat – Kriti Kharbanda
Pulkit Samrat (Capricorn) and Kriti Kharbanda (Aries) have been together for almost three years. Although they often hang out in public, they are not seeming to be taking steps toward marriage now.
2. Vidya Balan – Siddharth Roy Kapur
Vidya Balan (Capricorn) and Siddharth Roy Kapur (Aries) married in 2012. While many commented critically about their marriage, the couple pulled through it.
2. Capricorn and Leo Compatibility
Capricorn and Leo Friendship Compatibility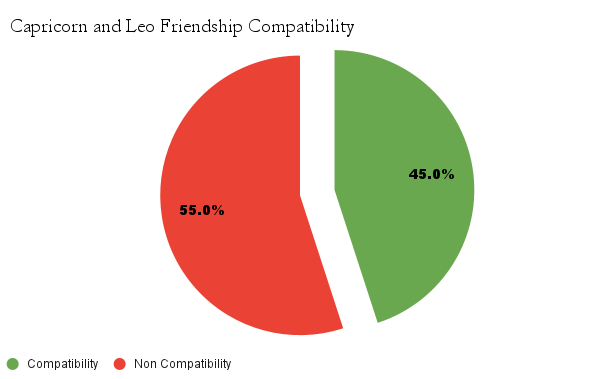 These signs have much to learn from each other only if they put their differences aside. While some cannot do it.
Capricorn and Leo Love Compatibility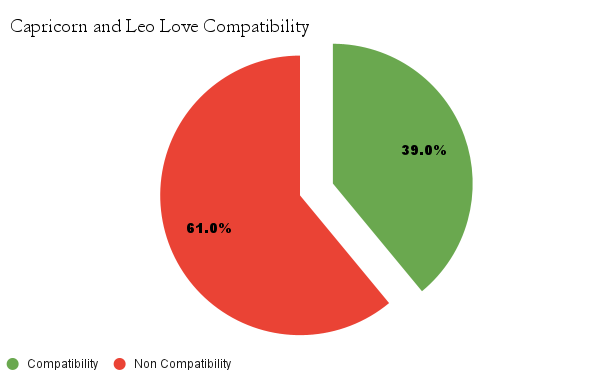 They must accept each other to get along and embrace one's mistakes. They might find it difficult to do.
Capricorn and Leo Celebrities Couples List
They got along together by embracing each other's flaws and mistakes. Therefore, only love should be the ultimate preference for these zodiacs.
1. Bipasha Basu – Karan Singh Grover
Grover (Leo) was already married when he met Bipasha Basu (Capricorn). Then he separated from his ex-wife and started dating Bipasha. These couples married in 2016 and expected a child in a few months.
2. Farah Khan – Shirish Kunder
Farah Khan (Capricorn) and Shirish Kunder (Leo) have been married for 18 years now and have three lovely kids.
3. Capricorn and Gemini Compatibility
Capricorn and Gemini Friendship Compatibility
Gemini and Capricorn Friendship Compatibility are extremely low. This can only work if both are okay with investing time and care in each other.
Capricorn and Gemini Love Compatibility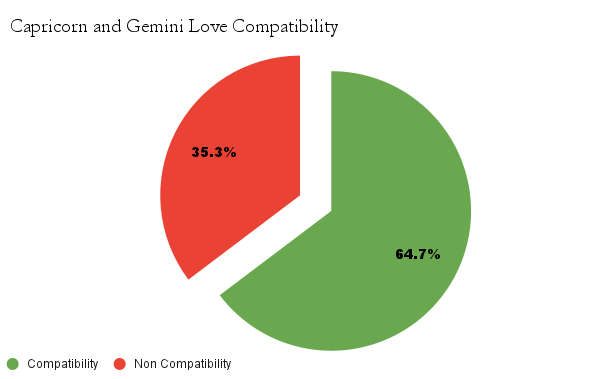 While Capricorn and Gemini have exactly opposite personalities, their love match is low. They need to spend more time understanding each other to get along.
Capricorn and Gemini Celebrities Couples List
Only with proper commitment and maturity can this relationship have a stable and secure base, while some are only short-lived.
1. Farhan Akhtar – Shibani
Farhan Akhtar (Capricorn) met Shibani (Gemini) on a reality show while she was a contestant on the show. They had the love required to smash all the comments and embrace each other.
2. Hrithik Roshan – Suanssanne Khan
Hrithik Roshan (Capricorn) and Sussanne Khan (Gemini) knew each other from childhood. While they share two sons, they separated and seemed to have a good friend bond.
Conclusion
People must be more open to each other to show their true selves. Only in this way can they gain trust and love from their friend or partner. We hope you found the most compatible zodiac signs with Capricorn, you are looking for in the above-mentioned facts for January Born.