Bradley Cooper, the American actor, has had a range of hairstyles over the years. He's been seen with long hair, short hair, and everything in between. His most iconic look is probably his shaggy, messy hair from the movie "The Hangover," which became a popular trend at the time.
Messy Long Hair
Bradley Cooper is known for his messy long hairstyles, which have become a signature look. He often wears his hair in loose, tousled waves that give him a relaxed, effortless vibe. Cooper's long hair has been styled in a variety of ways, from a messy bun to a half-up, half-down style, and he often pairs it with a well-groomed beard to complete his rugged look.
Top Hollywood Actors' Hairstyles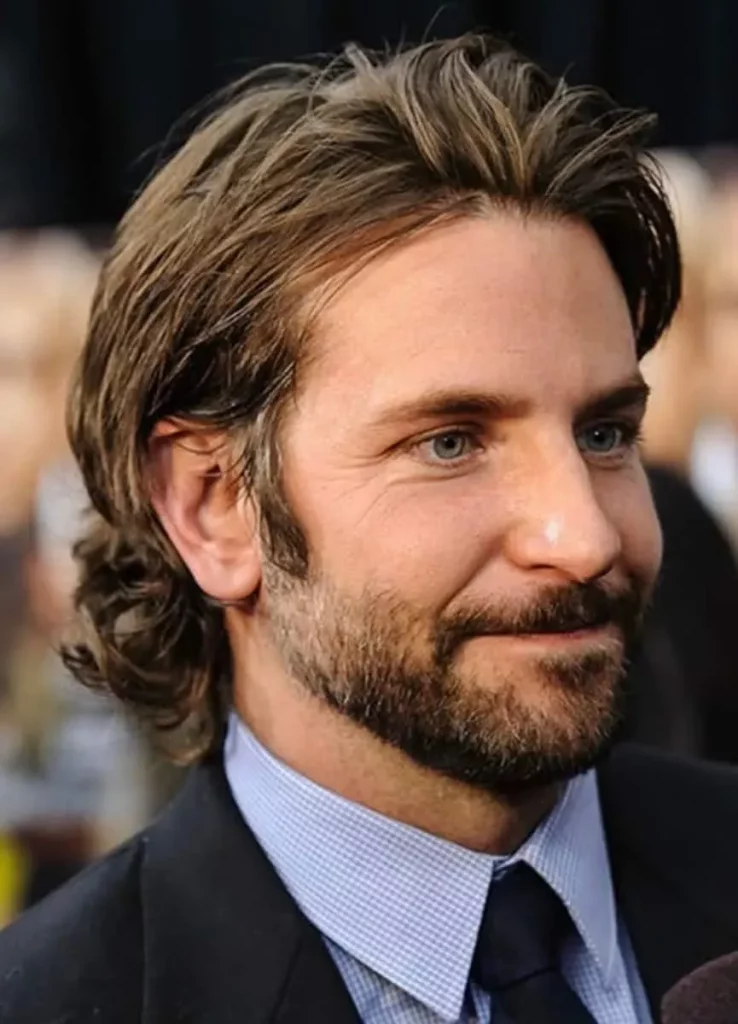 Short Hair
Bradley Cooper's messy short hairstyles are equally iconic and have been popular among his fans. He often sports a textured, layered cut with a messy, bedhead look. This style is achieved by using styling products such as pomade or wax to create a messy, tousled look.
Cooper's short hair is versatile and can be styled in different ways, from a sleek, side-parted look to a tousled, messy style.