These braid hairstyles for women can add variety to your hair and can be worn for various occasions. In 2023, braided hairstyles are still prevalent. There are numerous braid varieties, including box braids, Dutch braids, fishtail braids, and waterfall braids.
Braid hairstyles are still in trend in 2023, and there are many variations and styles to choose from. Whether you want a classic or trendy look, braids can add some personality and style to your hair.
Recommended Post – Short Curly Hairstyles for Women | Curly Shag Hairstyles for Women | Pixie Hairstyles | Graduated Bob Hairstyles | Bob Hairstyles
Cornrow Braids
Cornrow braids are a hairstyle that originated in Africa and has existed for a very long time. It involves braiding the hair in a continuous pattern very close to the scalp to produce a raised row effect. The braids can be fashioned in various patterns and embellished with beads and other hair accessories.
In recent years, celebrities and fashion devotees have adopted cornrow braids as a trendy hairstyle. They have appeared on the red carpet and in fashion magazines and are a fashionable option for women of all ages and origins.
Recommended Post – Short Hairstyles for Fine Hair | Best Short Hairstyles for Women | Edgy Hairstyles for Women | Neck Length Hairstyles for Women | Mohawk Hairstyles for Women | Jaw Length Hairstyles for Women
Cornrow braids are an adaptable and fashionable hairstyle with a complex cultural history. They are an excellent option for women who desire a low-maintenance, protective, and fashionable hairstyle. The hairstyle is low-maintenance and can last for several weeks if cared for properly.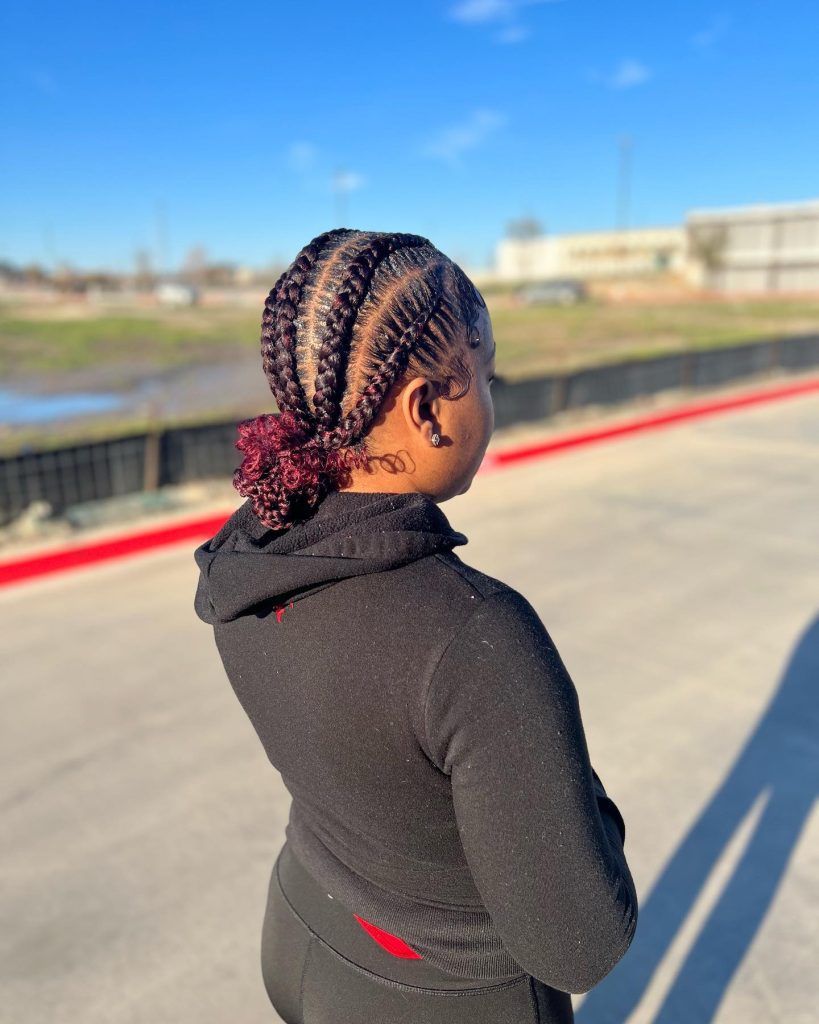 Dutch Braids
Dutch braids are a type of raised braid that are achieved by weaving the hair under the middle portion of hair rather than over it. They resemble French knots, only the technique is inverted.
In terms of styling options, Dutch knots are among the most adaptable. You can wear them in one long braid, two shorter strands, or even a bunch of different braids. They are versatile and can be fashioned in a variety of shapes and worn on either side of the head. Women who want a low-maintenance, stylish appearance often opt for Dutch braids.
Recommended Post – Shaggy Bob hairstyles for Women | Stacked Bob Hairstyles for Women | Blunt cut Hairstyles | Mullet Hairstyles for Women | Short Layered Hairstyles | Chin Length Hair for Women | Layered Bob Hairstyles | Bollywood Inspires Short Haircuts
Dutch braids, in general, are a chic and on-trend hairdo because they are versatile and simple to care for.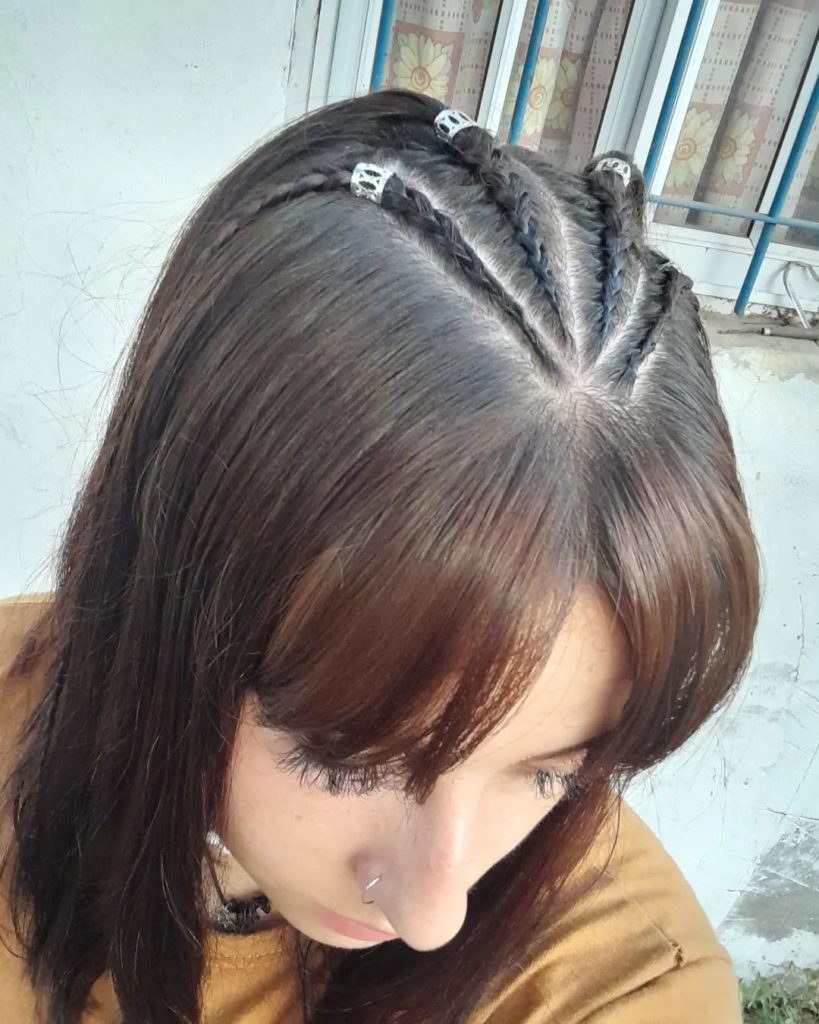 Long Braid
The hair is braided into a single, lengthy braid to create the look of a long hair braid. This look can be achieved with a variety of braiding techniques, including the standard three-strand braid, the fishtail braid, and the French braid.
Women with lengthy hair often choose braids because they are low maintenance and look fashionable. You can wear a side plait, a low bun, or a high ponytail with long hair. Accessories like ribbons, flowers, and jewels can be used to give them a more personalised look.
Recommended Post – Bob Hairstyles for Black Women | Hairstyles for Afro Hair Female | Hairstyles for African American Women | Short Hairstyles for Black Women
All things considered, long hair knots are a stylish and adaptable hairdo. Women who want a versatile hairdo that works well for both formal and everyday settings should consider these options.