According to us, short hairstyle is the trending haircuts for girls. Apart from being cool and fun, short hair has other benefits too, like it takes less time to wash them, it's easy to untangle them, and it takes less time to style them. Some girls think that only limited hairstyles can be made on short hair, but when they look at our list of hairstyles for short hair, we're sure that they will be surprised to see the number of cool short hairstyles for women.
Which hairstyle is good for short hair?
Let's tell you some of the trendiest hairstyles good for short hair.

●      Center-french braid
●      Half top bun
●      Back braid bun
●      Retro blowout
●      Wavy hair
How do you style short hair?
There are many ways in which you can beautifully style your hair. You can tie it in a braid, be its center, side, or back. You can keep them in beach waves or loose curls. Straight short hair is also a great way to style your hair. Or you can make cute pigtail buns.
How can I look attractive in short hair?
The attractiveness comes from one's personality, but short hair can be a plus factor in the attractiveness scale. For example, if you are more of a serious person and like to keep a decent hairstyle, straight bobs or lobs would look great on you and make you look very attractive and bold. On the other hand, if you are more of a chill girl, you can make different curly hairstyles.
Why is short hair better?
Short hair is better than long hair in so many ways. Firstly let's talk about the obvious reason. Short hair is easy to manage in the summer season as your hair no longer gets stuck to your neck because of sweat. Secondly, it takes less time to wash and manage them. Finally, and most importantly, you can easily roam in a windy environment without your hair getting inside your mouth or sticking to your lipstick.
Here is our list of styles for short hair with haircut name.
Platinum Balayage On A Bob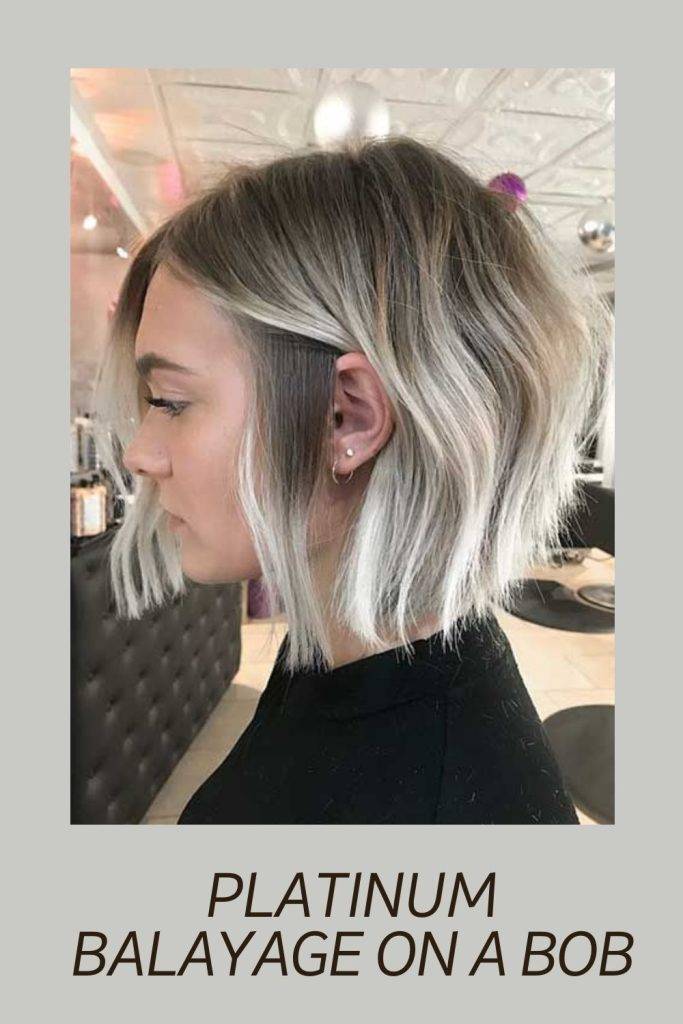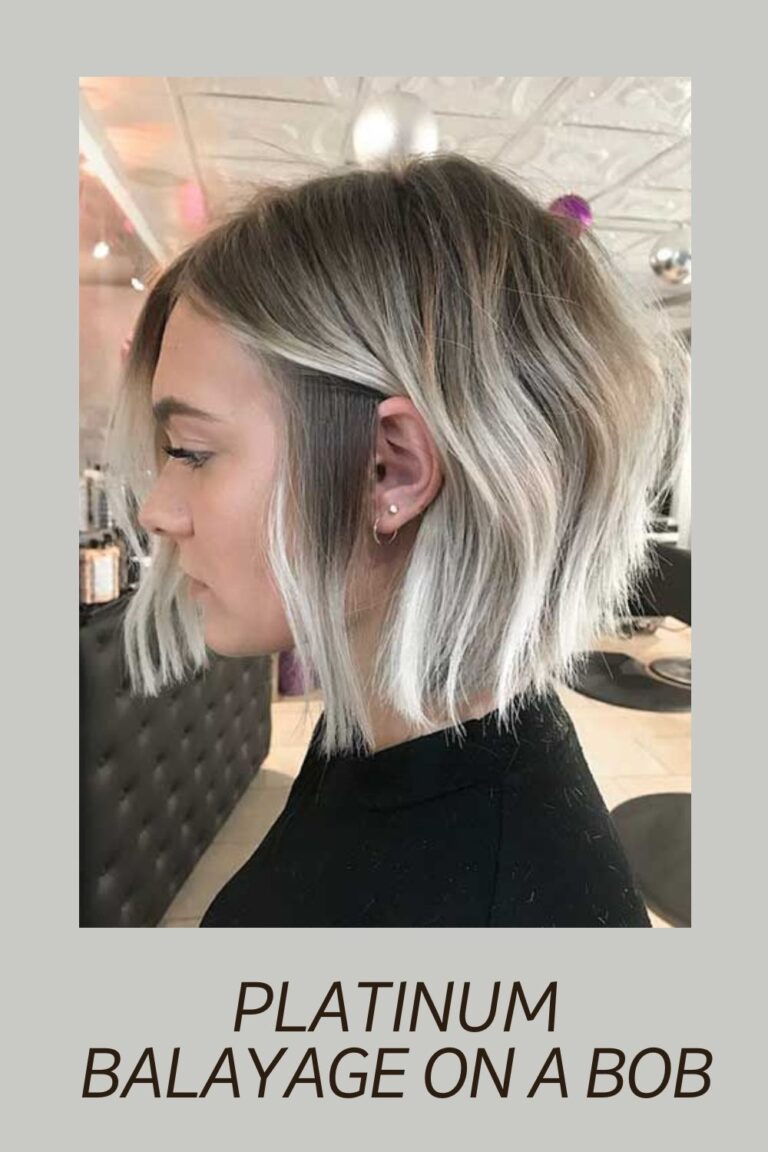 Bob is a fun haircut, but when you add platinum balayage on a bob, that's when it becomes cool. It's a great hair color that will mostly suit black hair. However, if you have brown hair, you can go for platinum blonde balayage. You can keep your short hairstyles for women over 40 wavy or straight; both will suit here.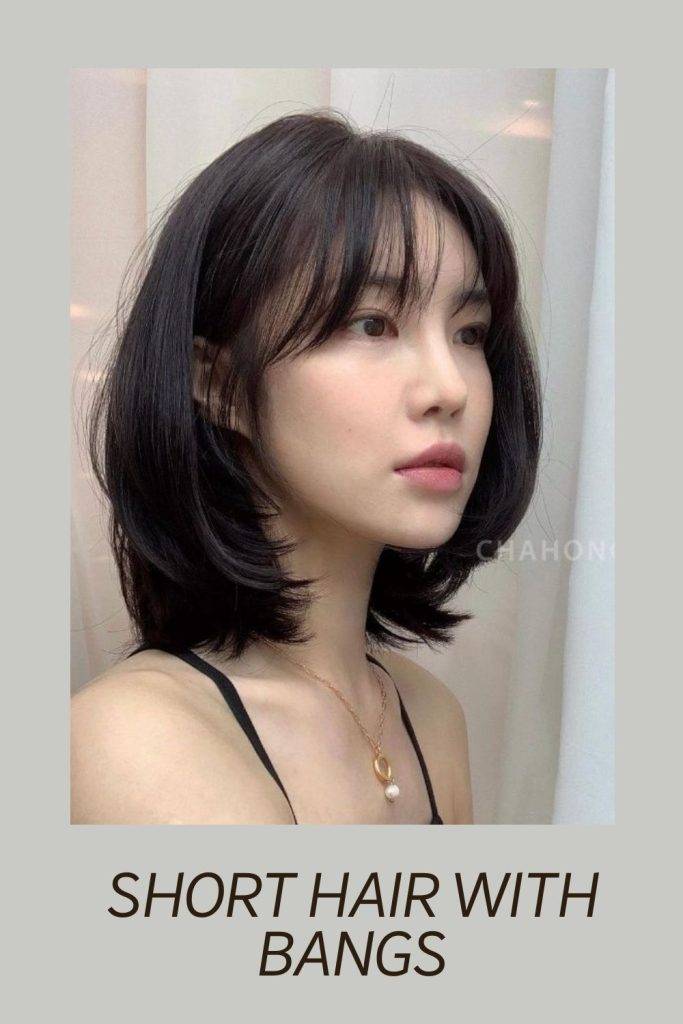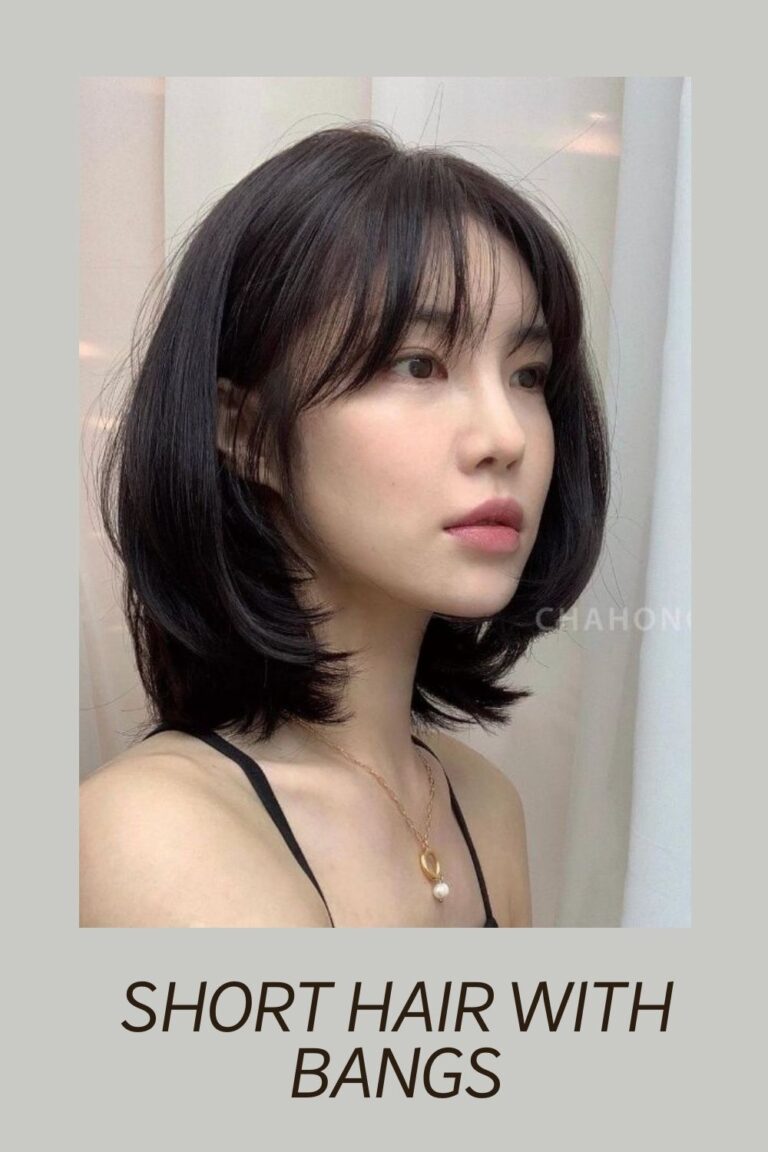 Short hair with bangs can be one of the coolest 20s women hairstyles. It looks classy and sexy at the same time. You can get curtain bangs, arched bangs, side bangs, wispy bangs, or blunt bangs. All of these cuts will go well with short hair.
Recommended Post –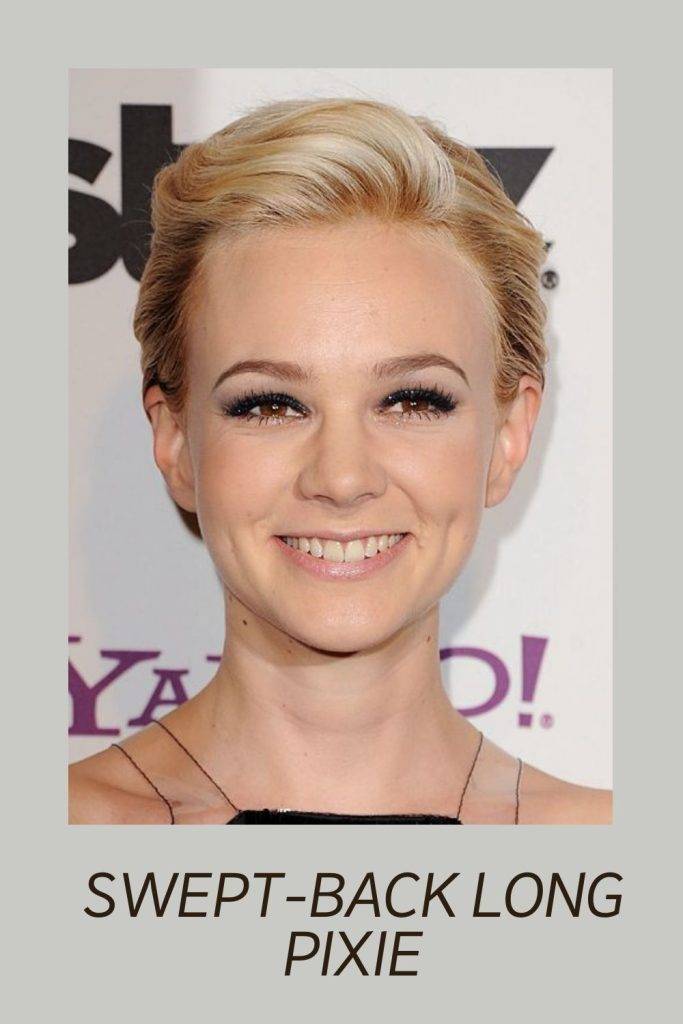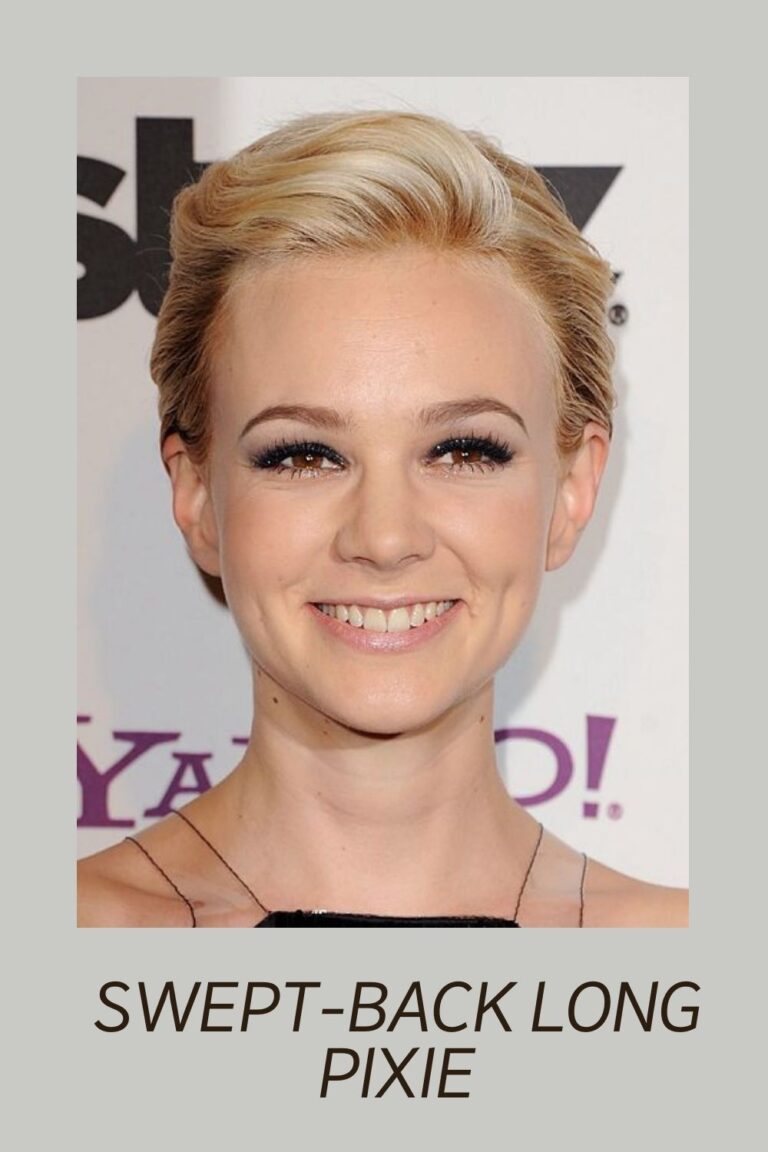 We believe that whoever invented pixies must have a very creative mind. A simple boy cut hair transformed into a pixie cut that's worth appreciating. Apart from keeping a messy pixie, try swept-back long pixie this time. It gives you a neat and fierce look. You can create this short hairstyles for women over 60 by sweeping back your hair using a comb and then using hairspray to make it stay in the back. This is a ideal short hairstyle for thin hair.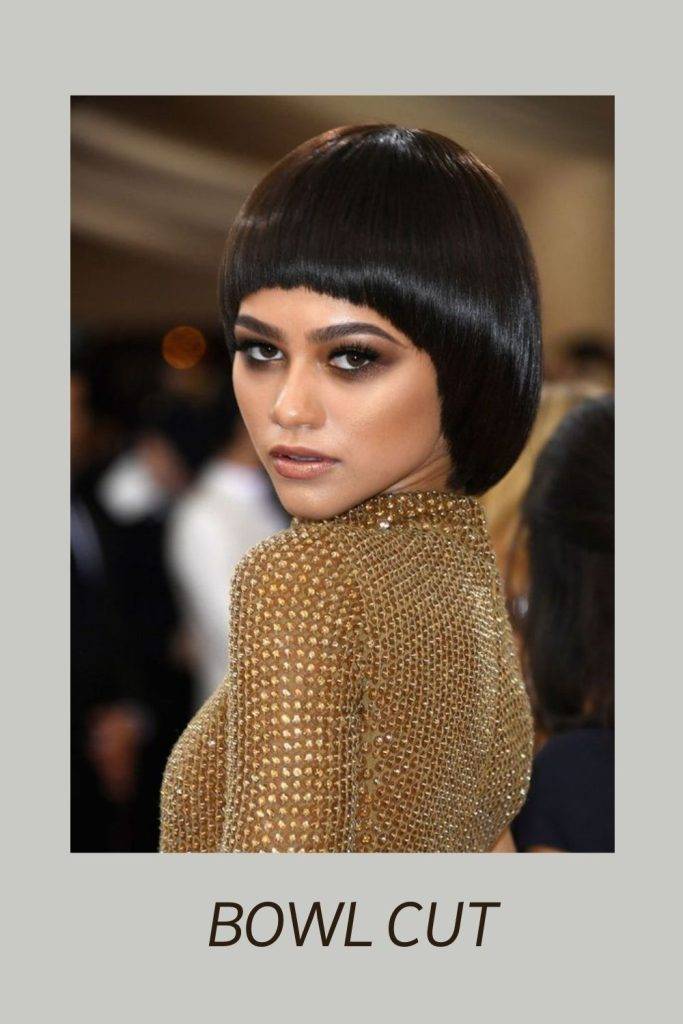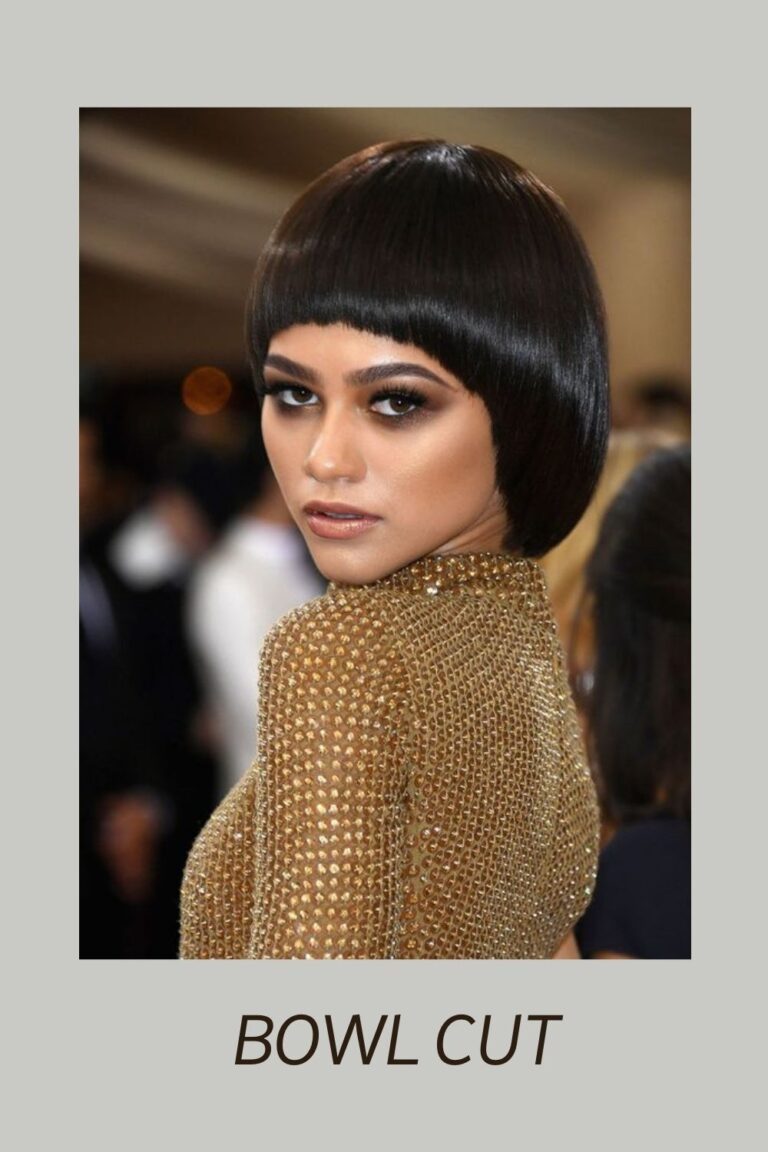 Bowl cuts became trendy in 2019, but you can still rock the hairstyle. The famous actor "Zendaya" was rocking this haircut in a golden dress. Bowl cut gives us an intimidating vibe, so if you want this vibe too, try bowl cut for your short hair this time.
Recommended Post-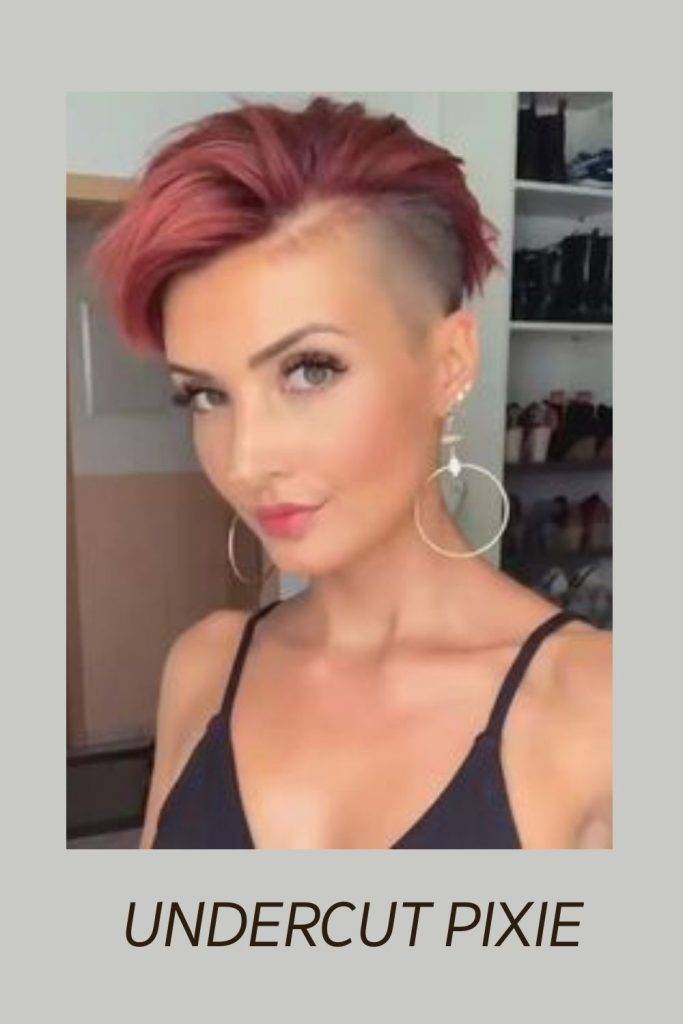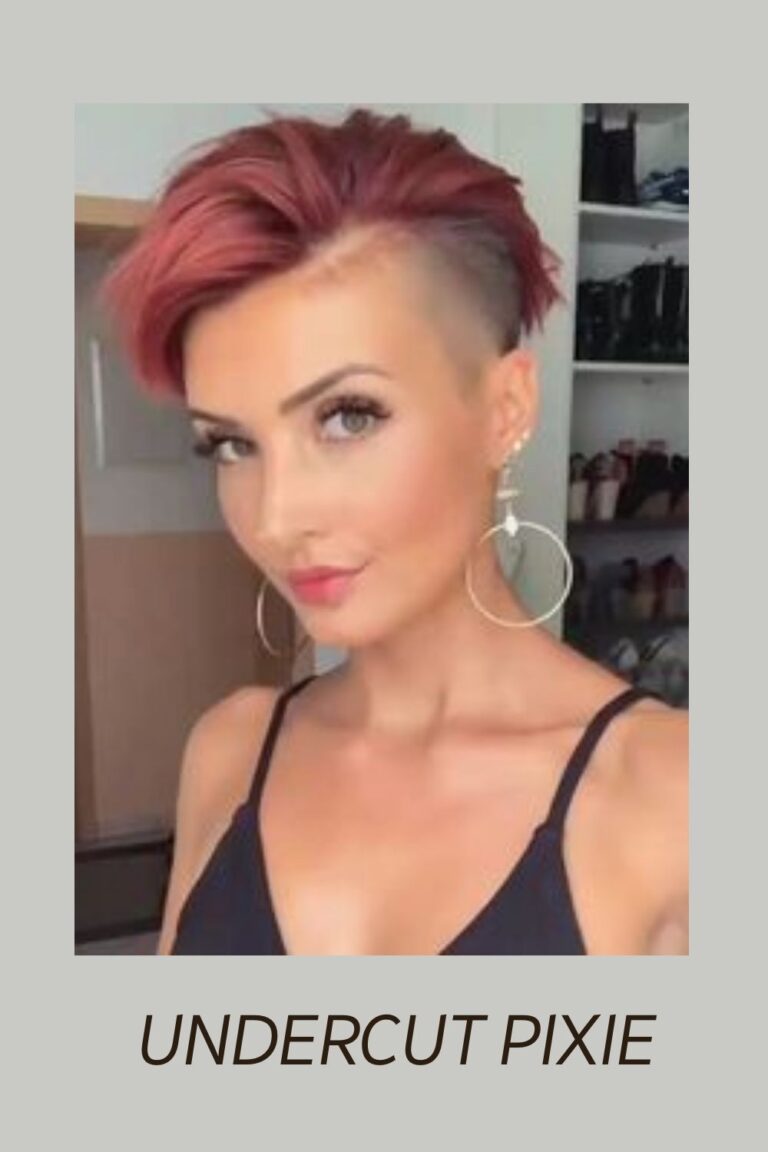 Undercut pixies never go out of style, no matter in which year you step in. As the years pass, little variations are seen in undercut pixies. Some prefer shaving from only one side; some like it shaved in the back, while some want their pixies to undercut from one side to the other side. All these options are great when you have a voluminous pixie.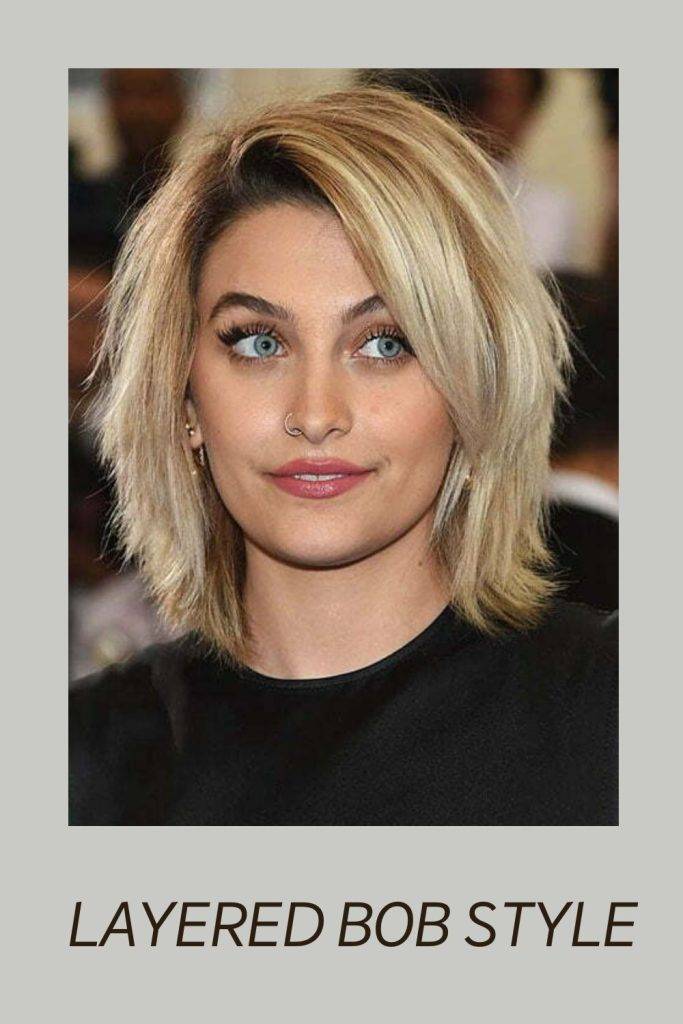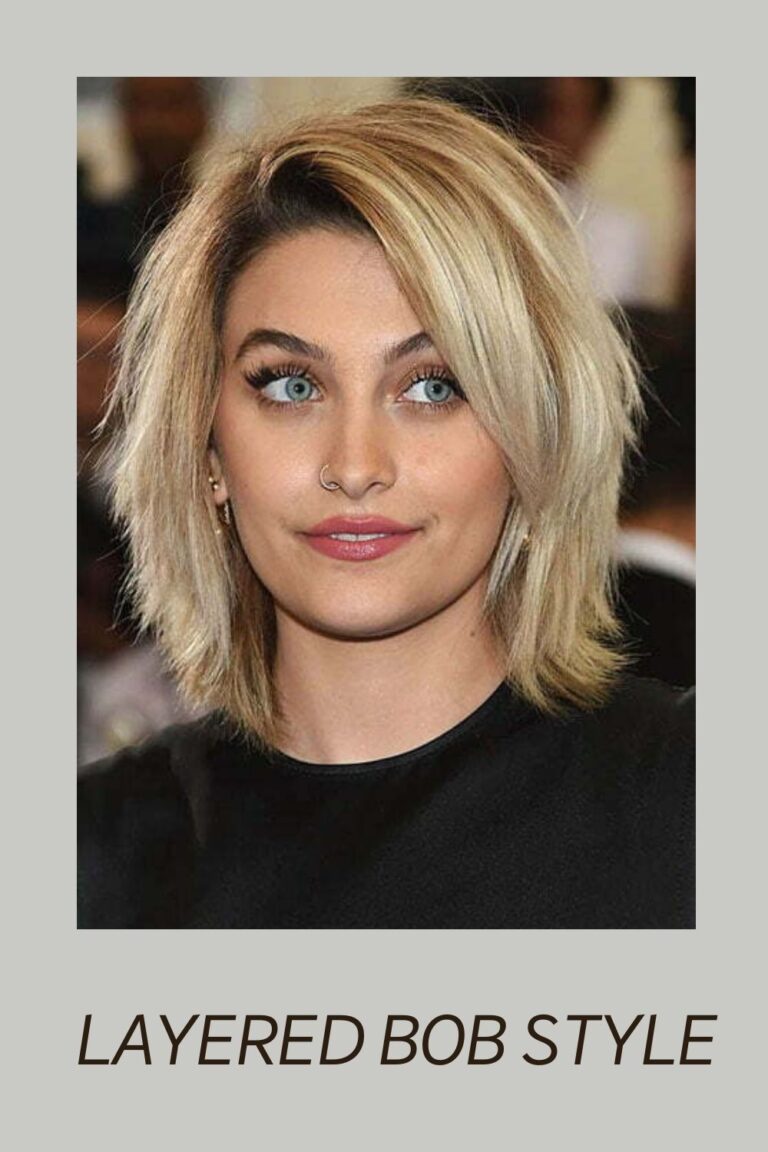 If you want professional hairstyles for women, then layered bob style is one. Bob cut is a great style for short hair, but it looks decent when you get a layered bob. Of course, you can keep your hair wavy or straight; it's your wish, but if you ask us straight layered bob looks more professional than a wavy bob.
Recommended Post –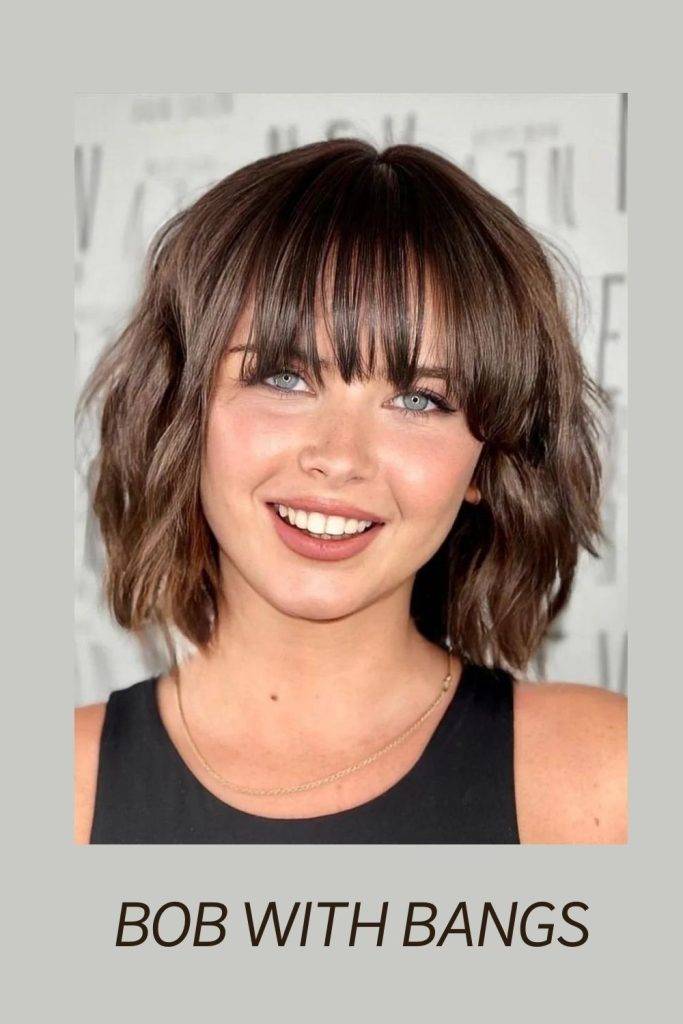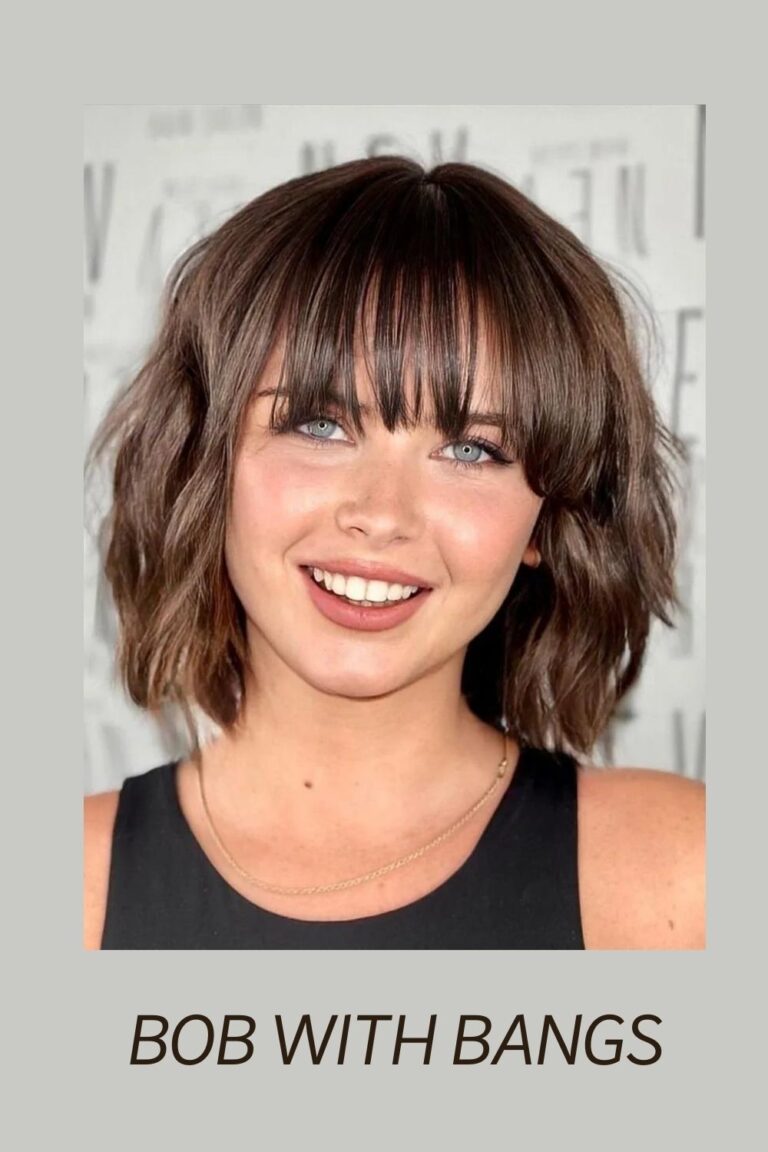 Let's present you with another working women hairstyle for short hair. Bob with bangs looks great in formal attire. It's one such hairstyle that you will never get bored of, and even all of your colleagues will compliment how great you look in this hairstyle. Bangs go great with both straight and wavy bob.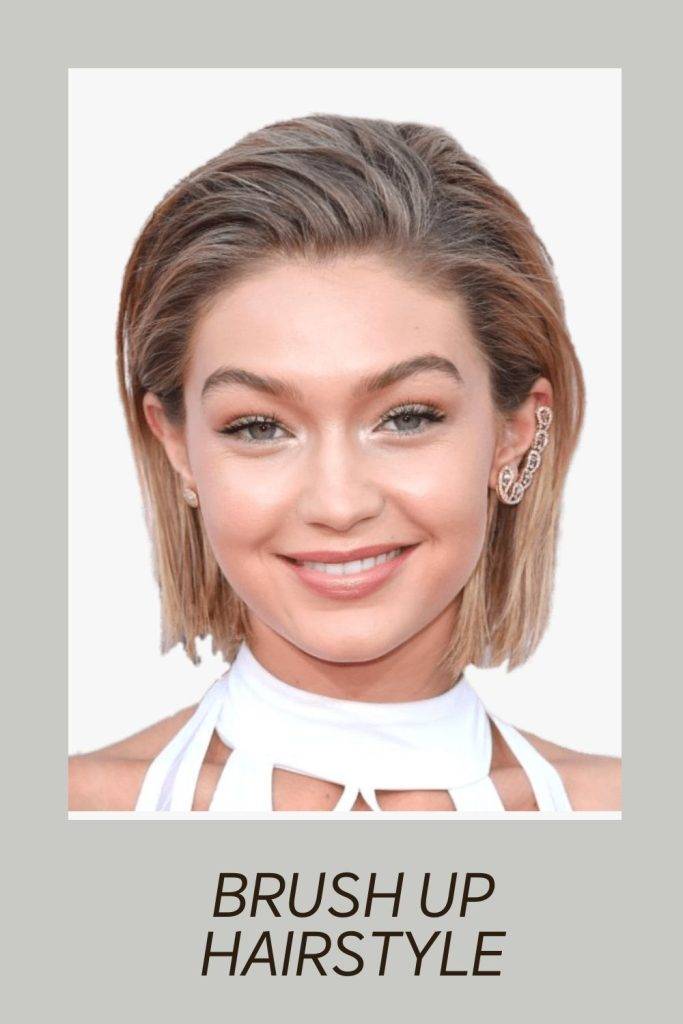 Brush up hairstyle is done to make the top of your hair look voluminous or sleek. It's mostly to get a sleek look for short hair. Wet all your hair with a water spray bottle, then using a wide-toothed brush, comb it back. Now take a good quality hair gel and start applying in the same direction your hair is. Slowly blow-dry your hair in the end.
Recommended Post –
Deep Asymmetrical Short Hairstyle for Thick Hair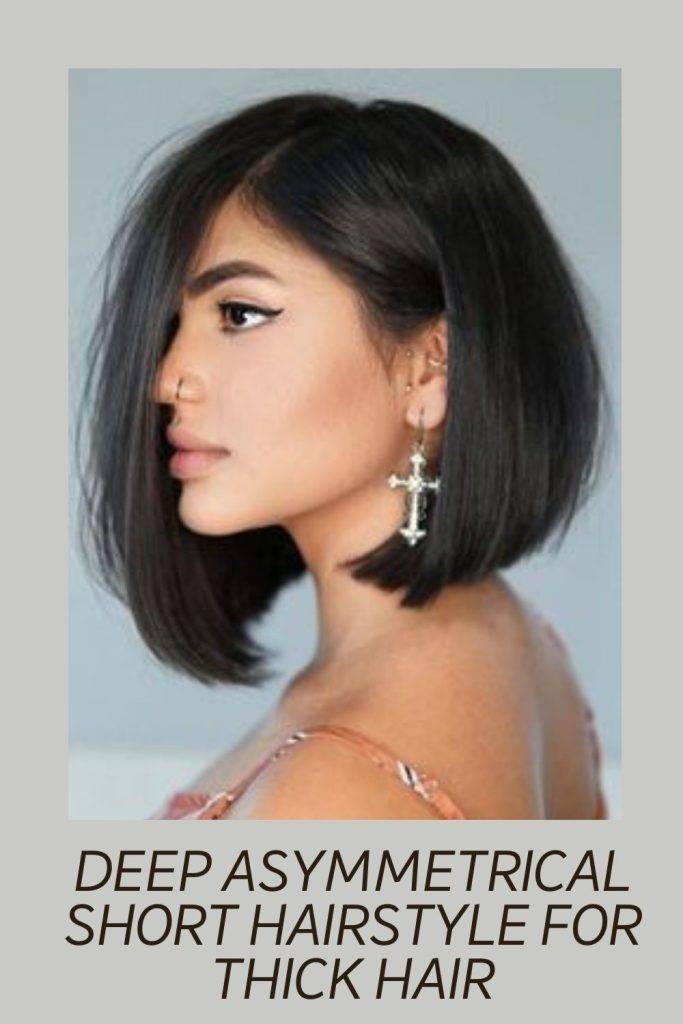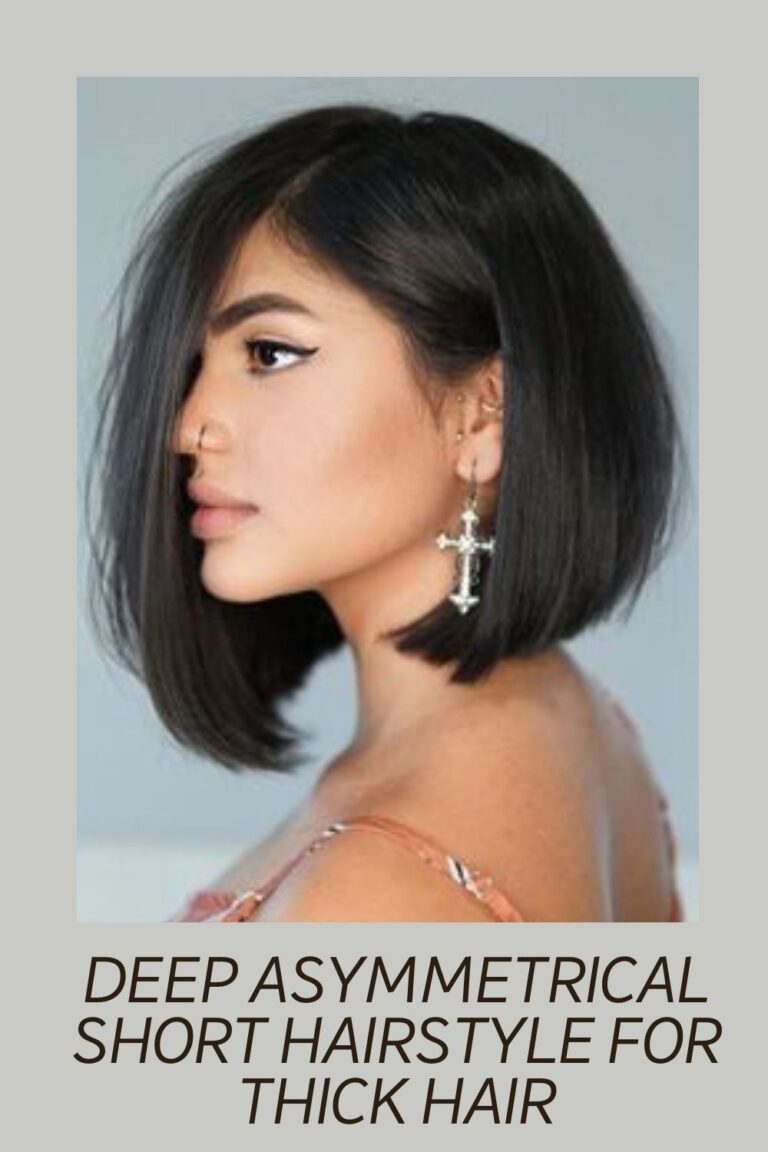 Deep asymmetrical means when you keep your hair side-parted. It can only look good when you have very thick hair. It would be better to keep your straight hair so that the deep asymmetrical look can be clearly seen. You don't have to use any hairpins or hairspray. Just side part your hair using a hairbrush.
Edgy Lavender Short Hairstyle With Aqua Tones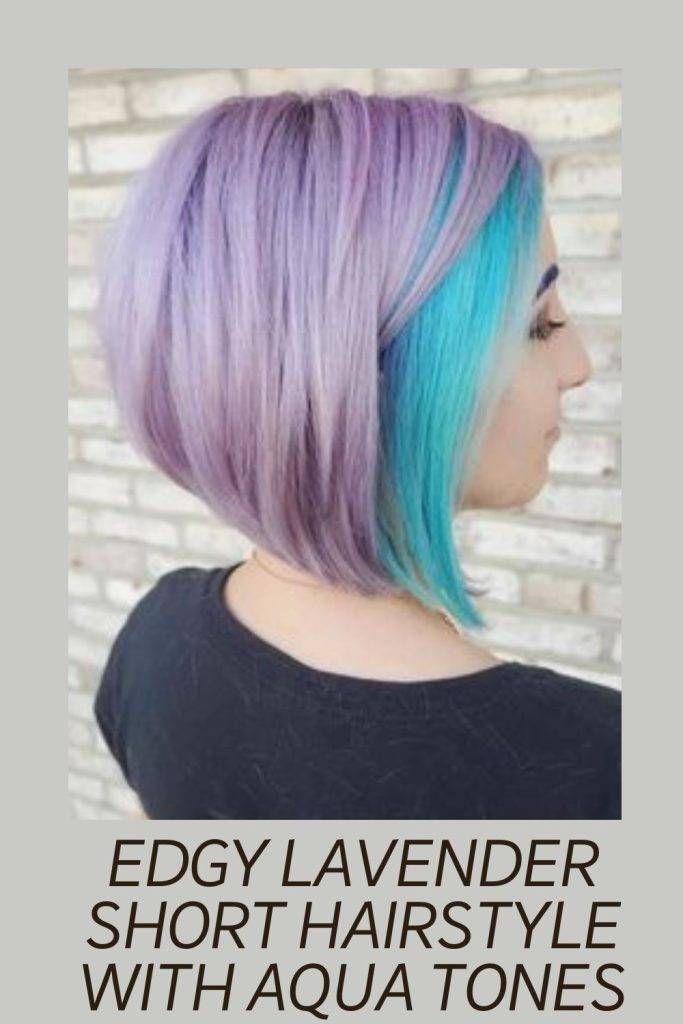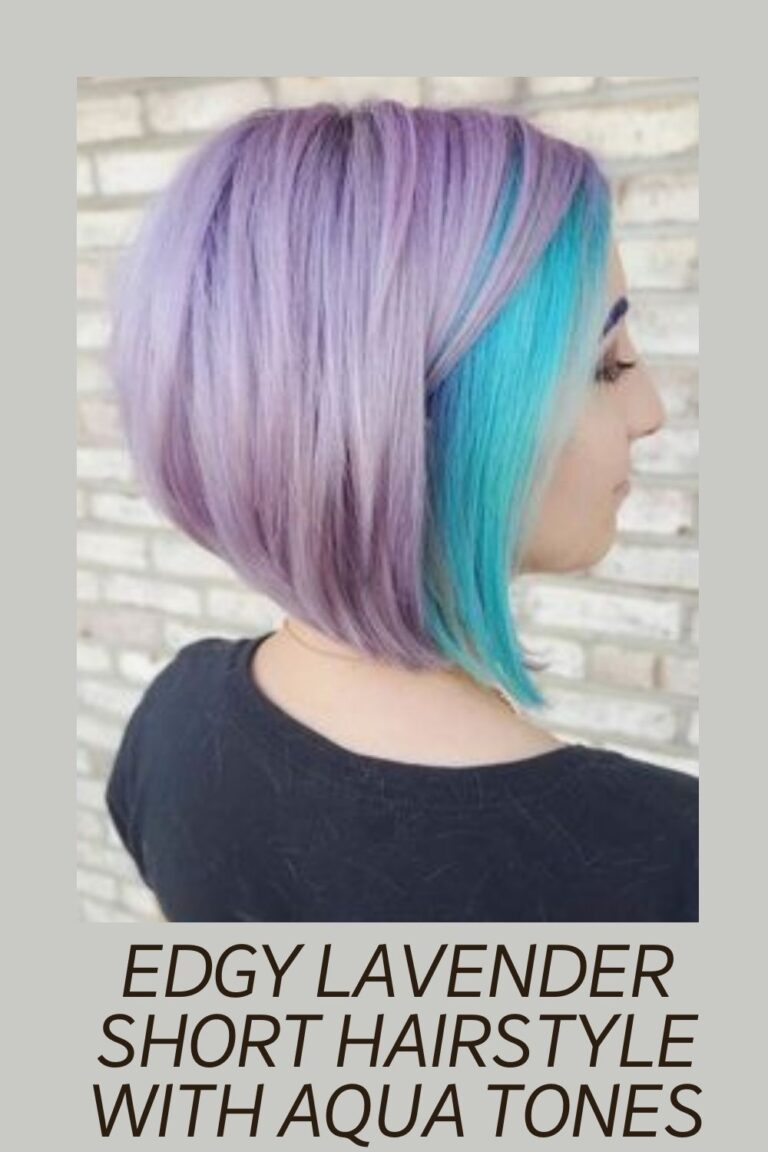 The combination of lavender and aqua is the best combination ever made. You'll immediately fall in love in love with your hair when you color your hair in this combination. You can keep your short hair edgy. It's a funky look you can use while traveling.
Recommended Post –
Extra Short Women's Hairstyle Idea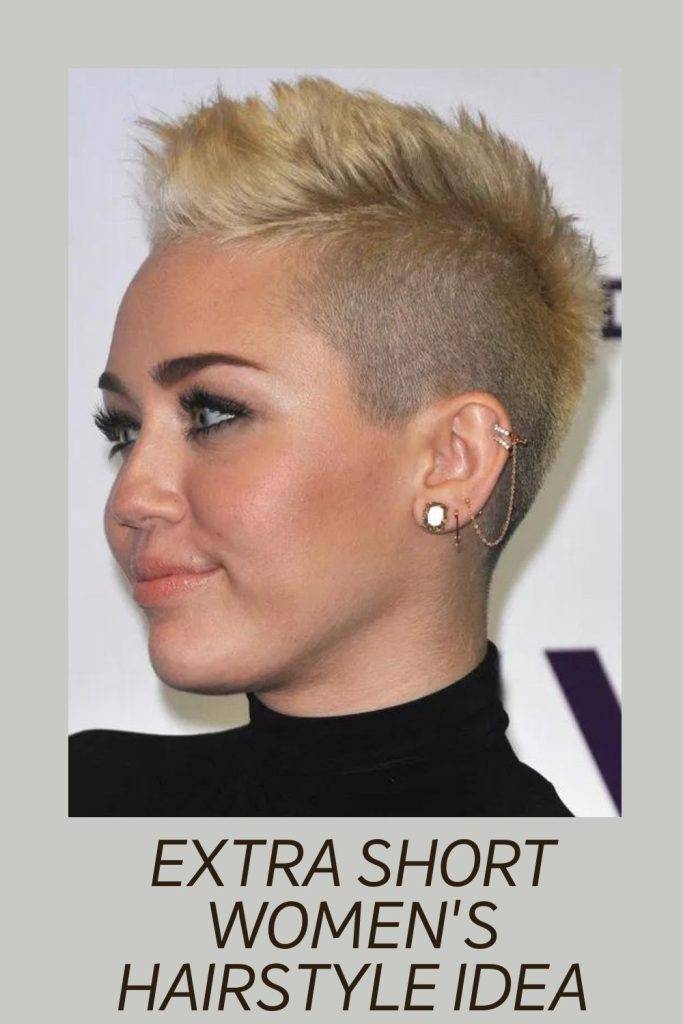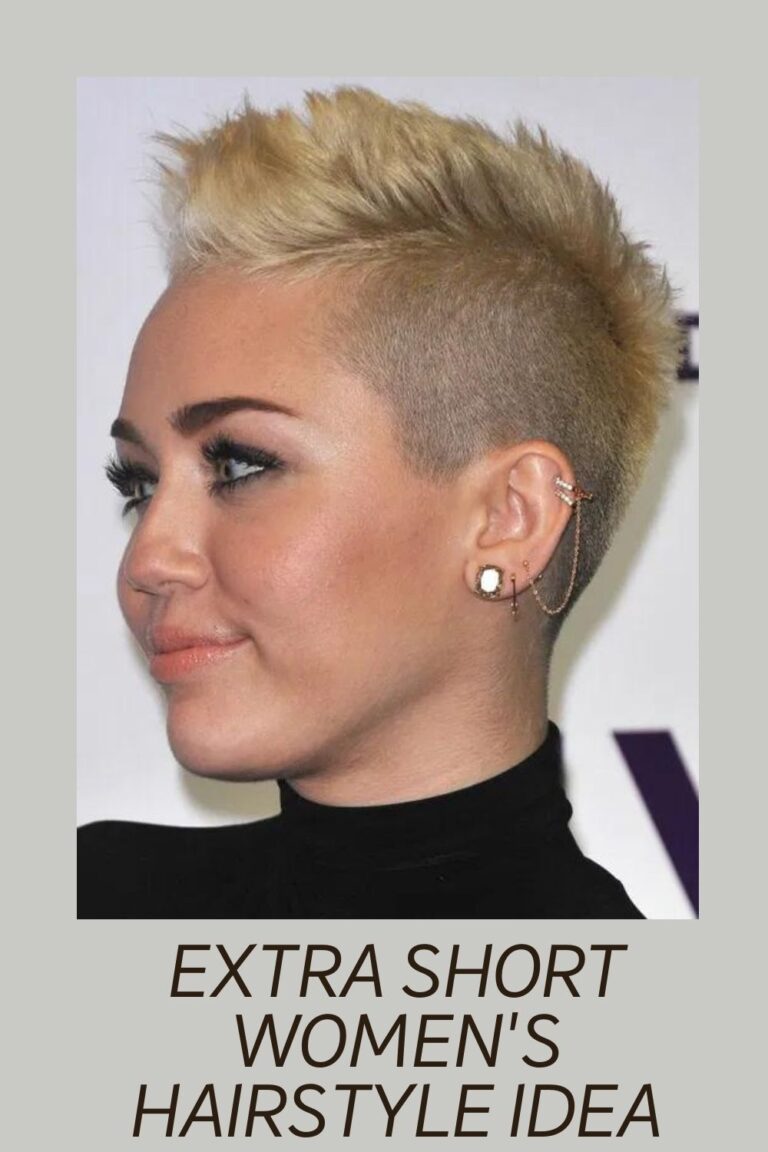 There's no rule that short hair means hair length should be near your jawline or ears no long or short than that. You can always keep your hair extra short like Miley Cyrus did one time. It looks funky and unique. Apart from that, you can also shave from each side to create a more funky look for short hairstyles for women over 50.
Short Hairstyles With Buzzed Lines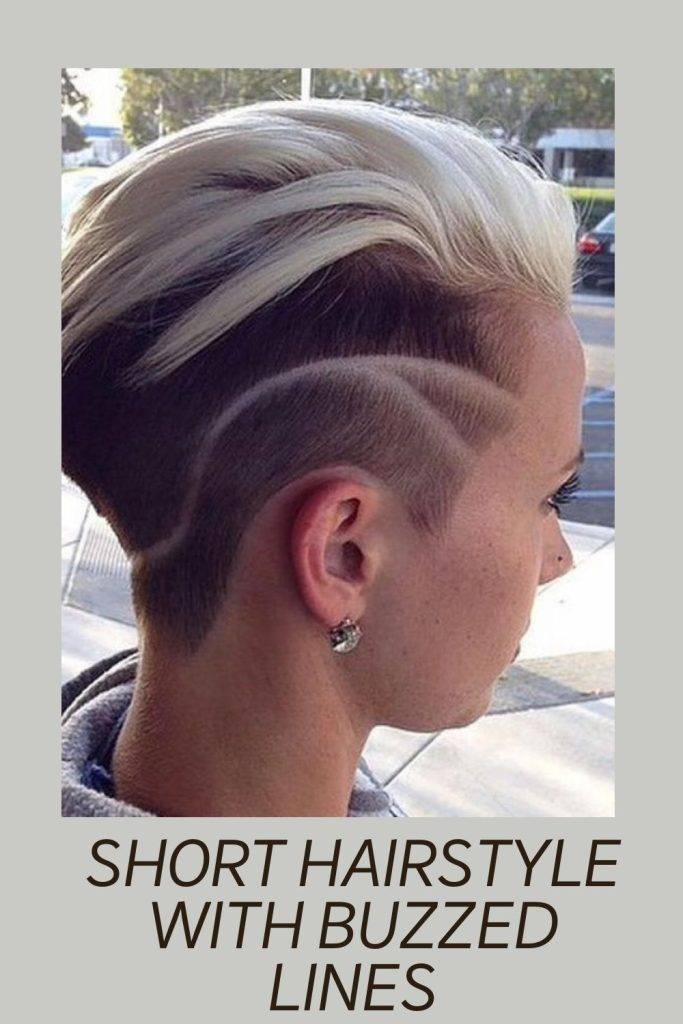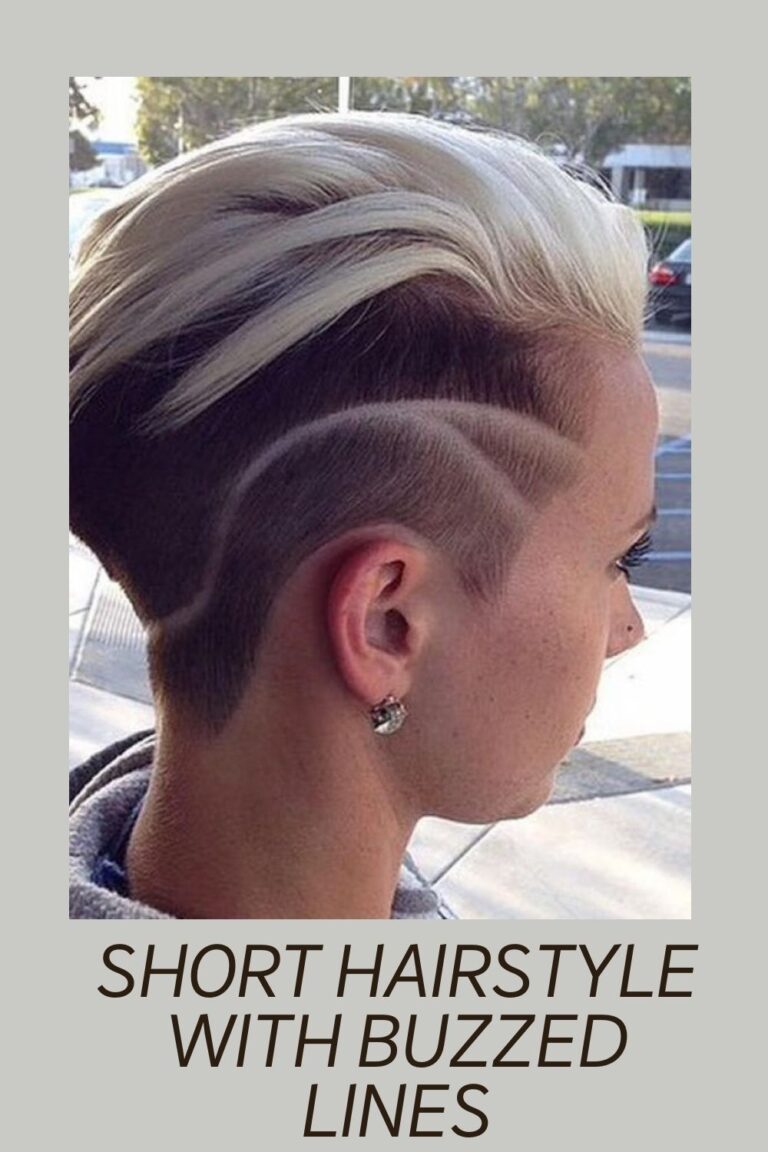 To all the girls who love to take risks in their life, try buzzed lines with your short hair this time. We tell you this is the best experiment to go for, which you'll not regret at all. It's a fun way to get creative with your hair. You can get straight or 'Z' lines or any other type of lines.
Recommended Post –
Subtle Textured Short Hairstyle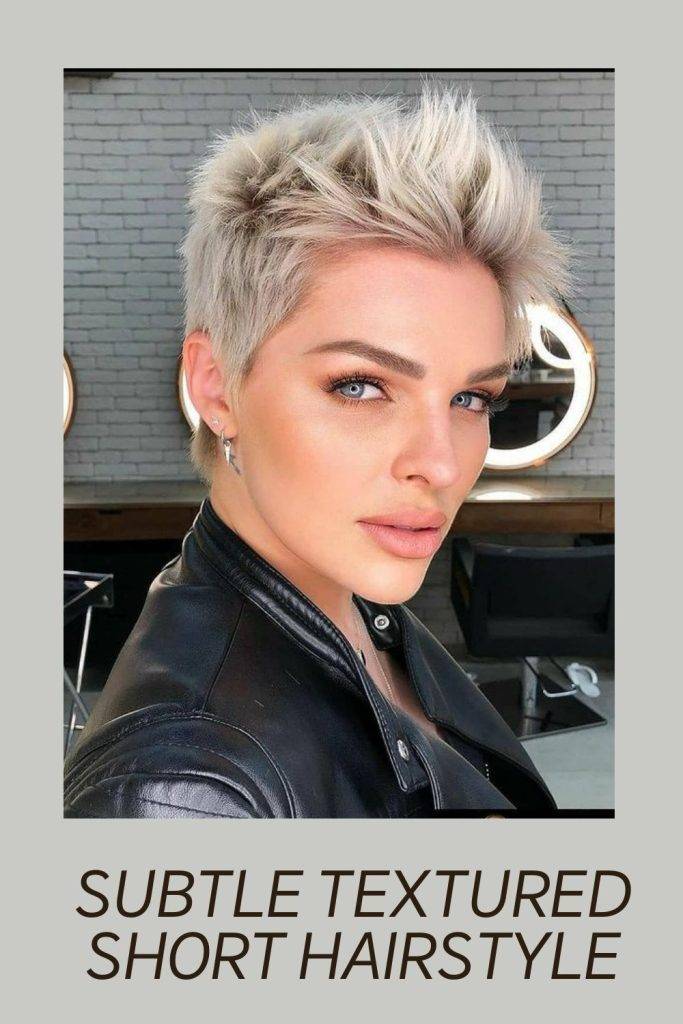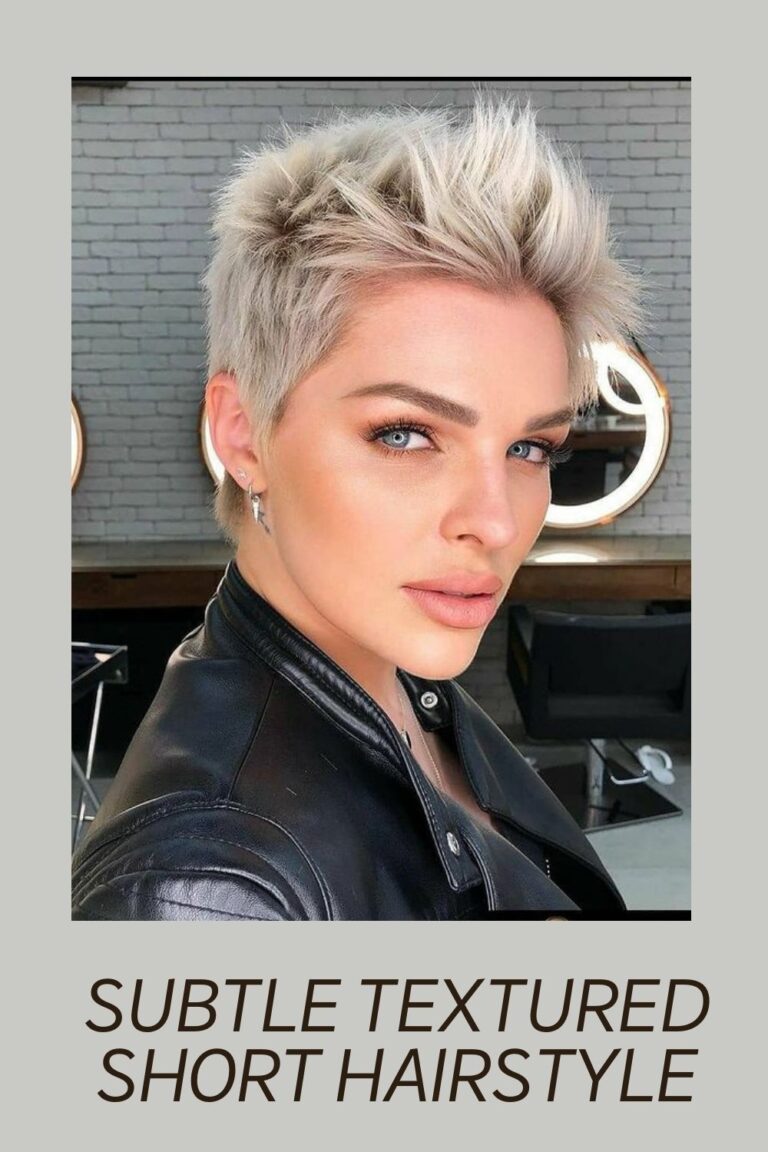 Textured short hair always gives a messy look without any effort—textured hair suit wavy hair more than straight hair. If you want a formal look, then you can keep your hair straight. If you want to experiment with this look, you can color your hair or get highlights.
Short Style With Loose Curls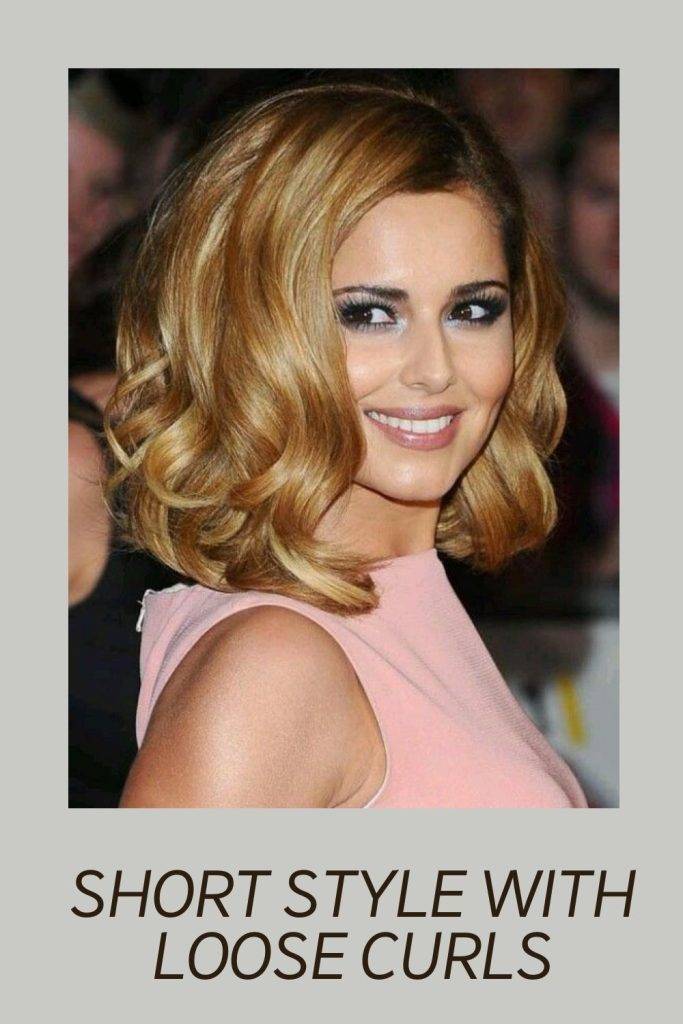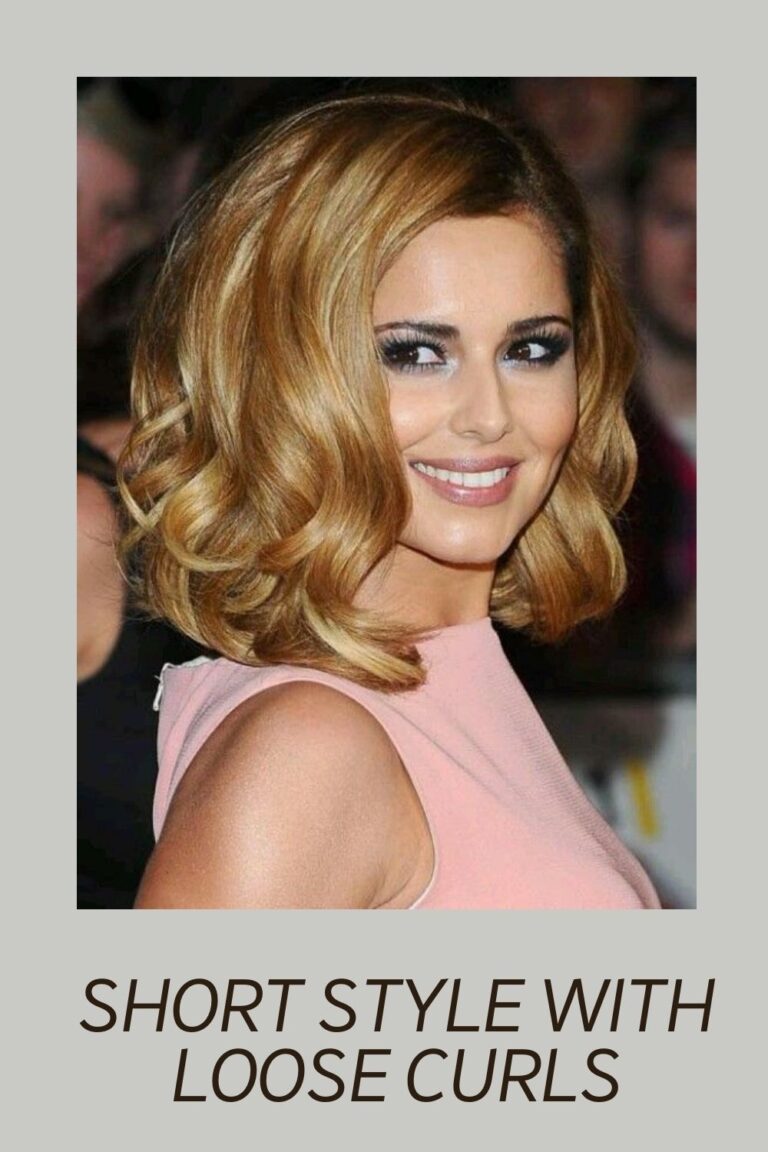 Loose curls look great on every occasion, be it a casual hangout with friends or attending someone's wedding. It goes with every outfit but mostly western dresses like gowns or short dresses. If you get highlights, then that would show up clearly in medium short hairstyles.
Recommended Post –
Styled Back Top Hair for Stylish Short Hairstyle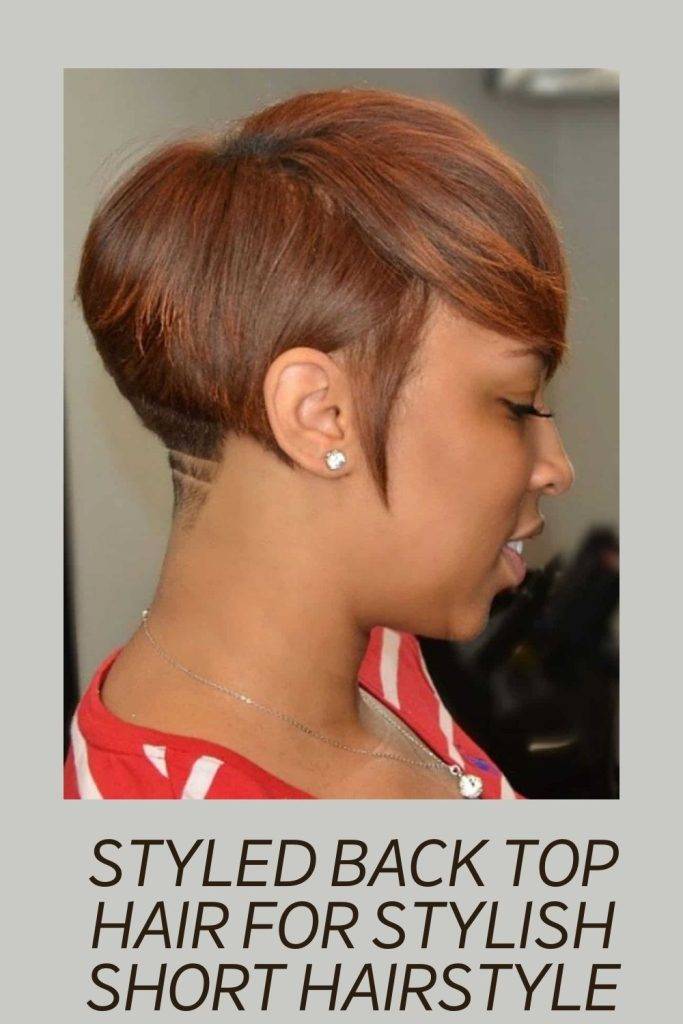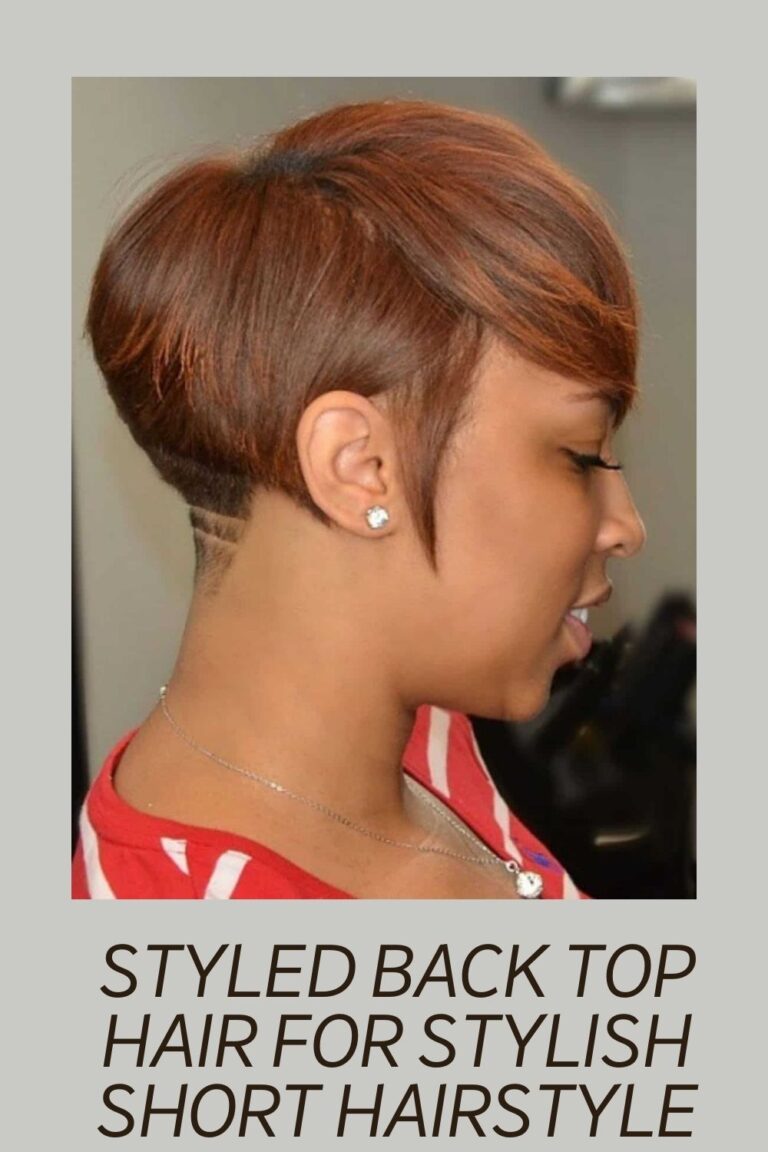 If you have a pixie haircut, you can always style it all the way back using a hair gel. You can also keep your short hair in soft spikes to create a rocking look. Don't try this in your office as it looks informal so that you can go to a club with this hairstyle. This is also a popular short hairstyles for black women.
Braided Bob Short Hair Styles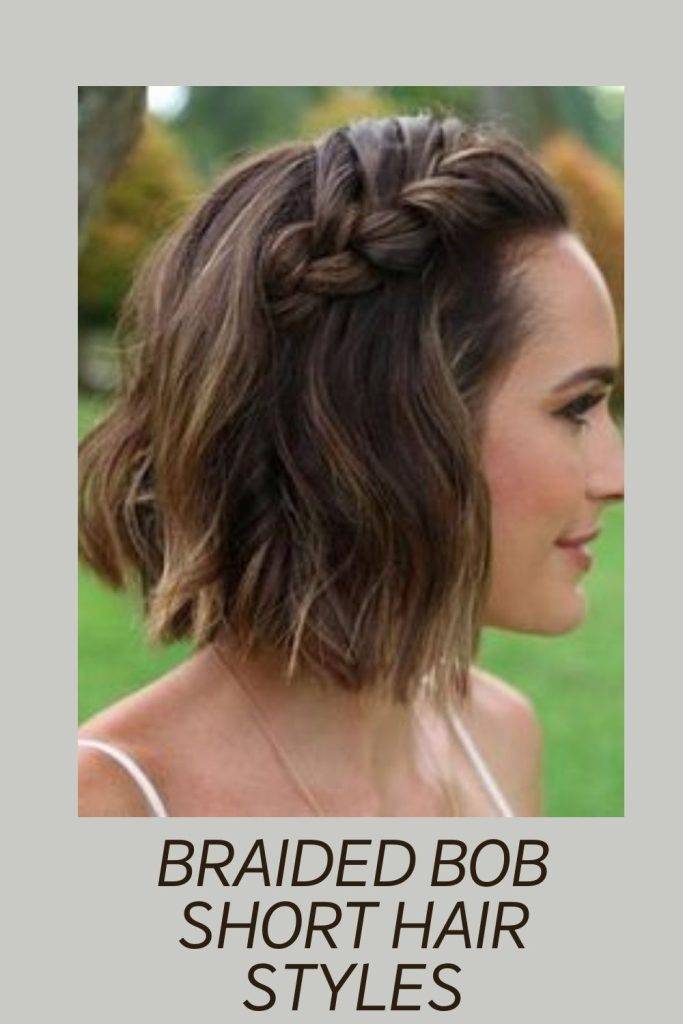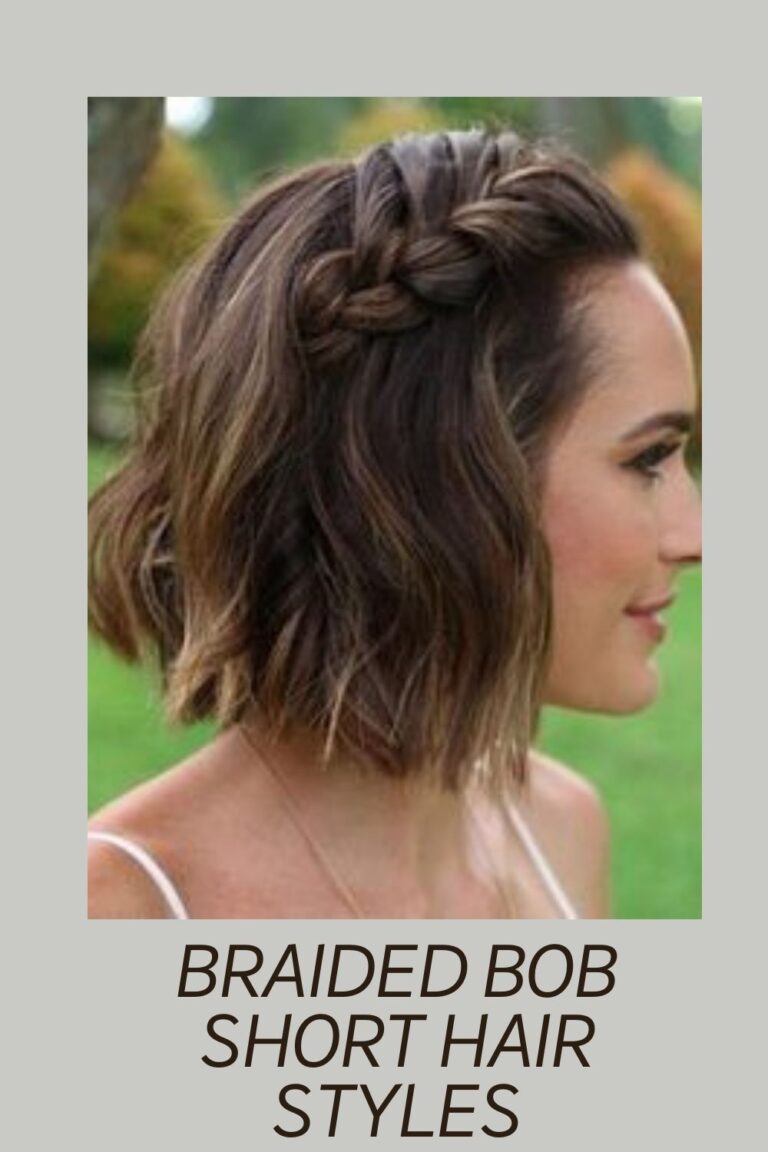 Have you ever tried braiding your bob? If not, try now because it looks beautiful. You can braid it in cornrows, side french braid, two-sided dutch braid, or center braided bun. The options are many, and you can try all of them at home without the need for any haircut.
Recommended Post –
Braided Mohawk for Short Hair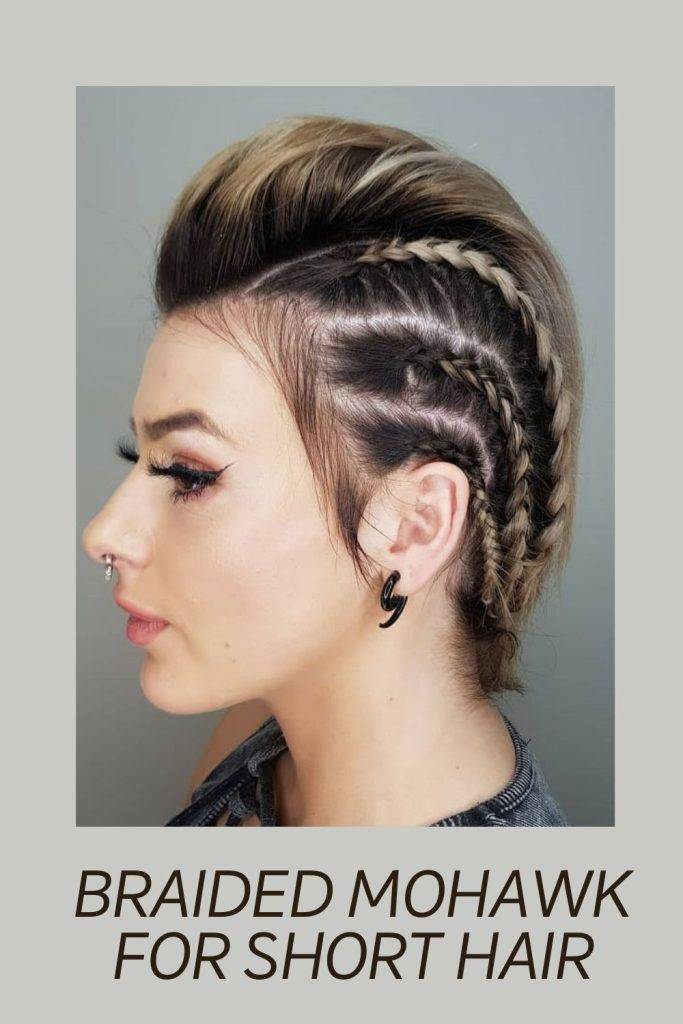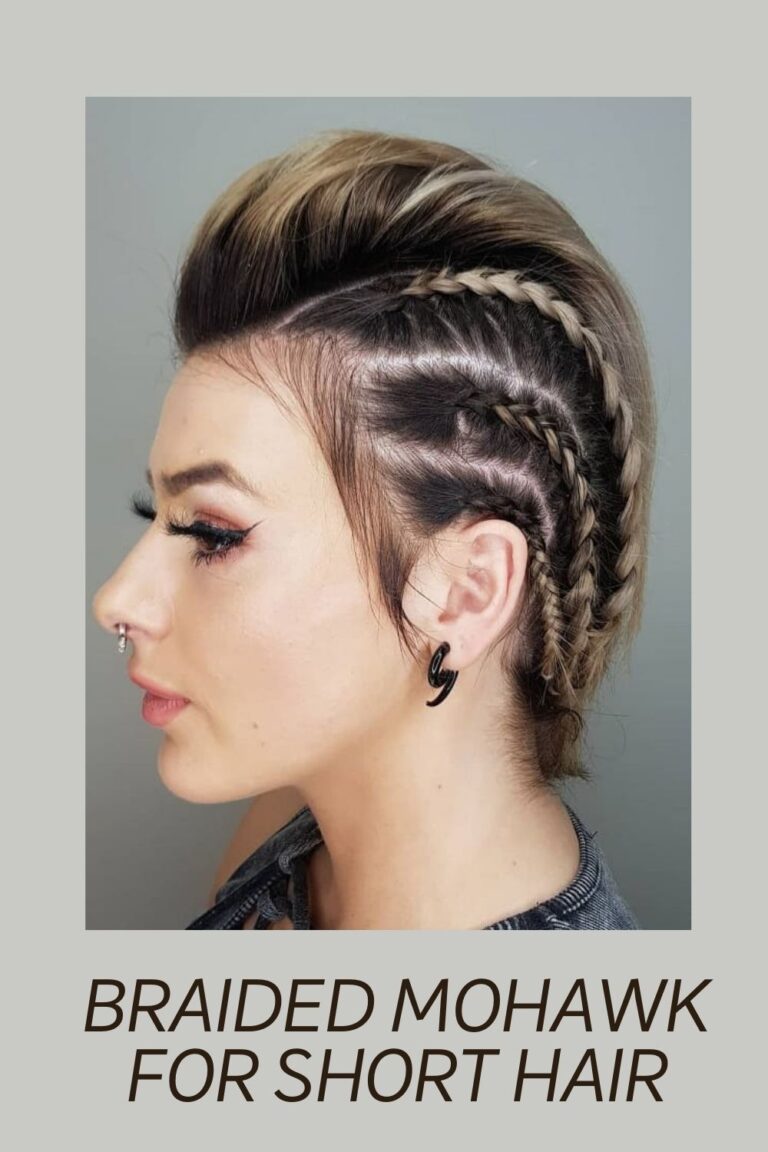 You can always create the mohawk look on your short hair with some variations. Try braiding your hair from the side this time. Normal braids would work great, but french braids would be a much better option. If you have curly hair, you can braid it from both sides and leave it in the middle.
Short Hairstyles With Hair Scarf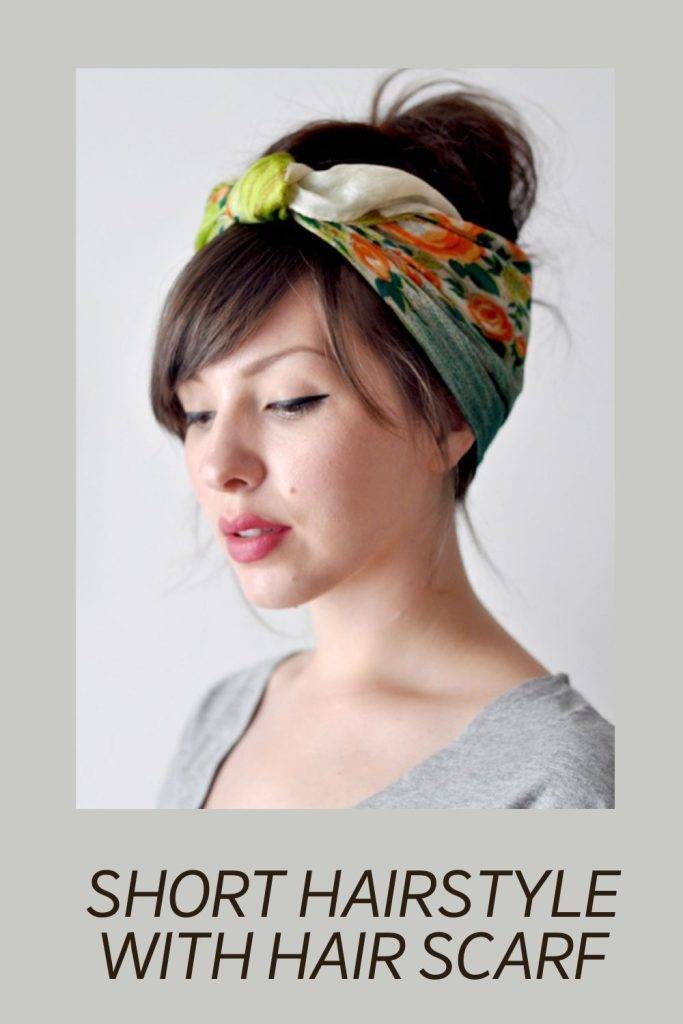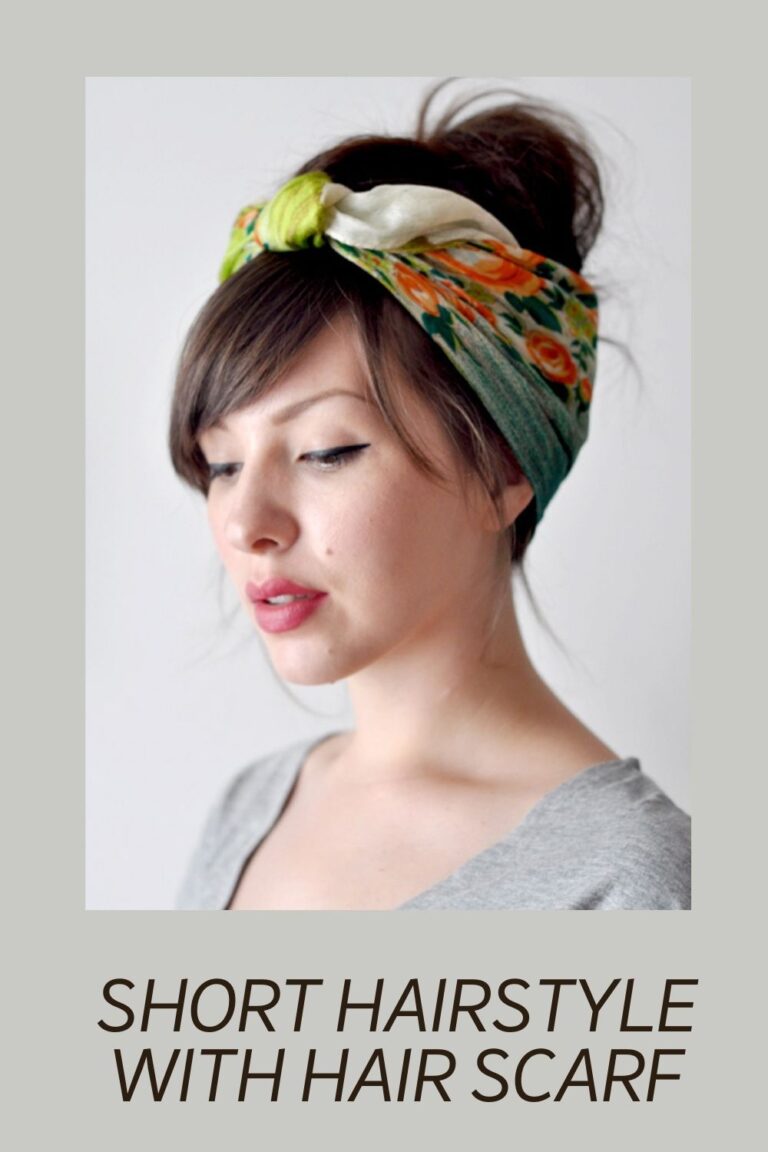 You have the option of getting creative with your scarf when you don't have time to make hairstyles on your short hair. You can tie your scarf like a ribbon, bow, or a simple hairband around your hair. You can also tie it like a ribbon around your short braids. It looks beautiful and breezy.
Recommended Post –
Conclusion
To sum it up, we can say that short hairstyle for women 2022 is the best. After seeing our list of 18 hairstyles, you must be surprised to know that you can make this many short hairstyles for women 2022. Some hairstyles can be made daily, so stop sitting on your couch and make them right now.