The ponytail is one of the most convenient and easy hairstyles of all. All kinds of ponytail hairstyles for women have been in fashion 2023, with celebrities flaunting them on the red carpet and models wearing them on the ramp.
We have listed down a few ponytail hairstyles for women to help you pick out the best.
Braided Ponytail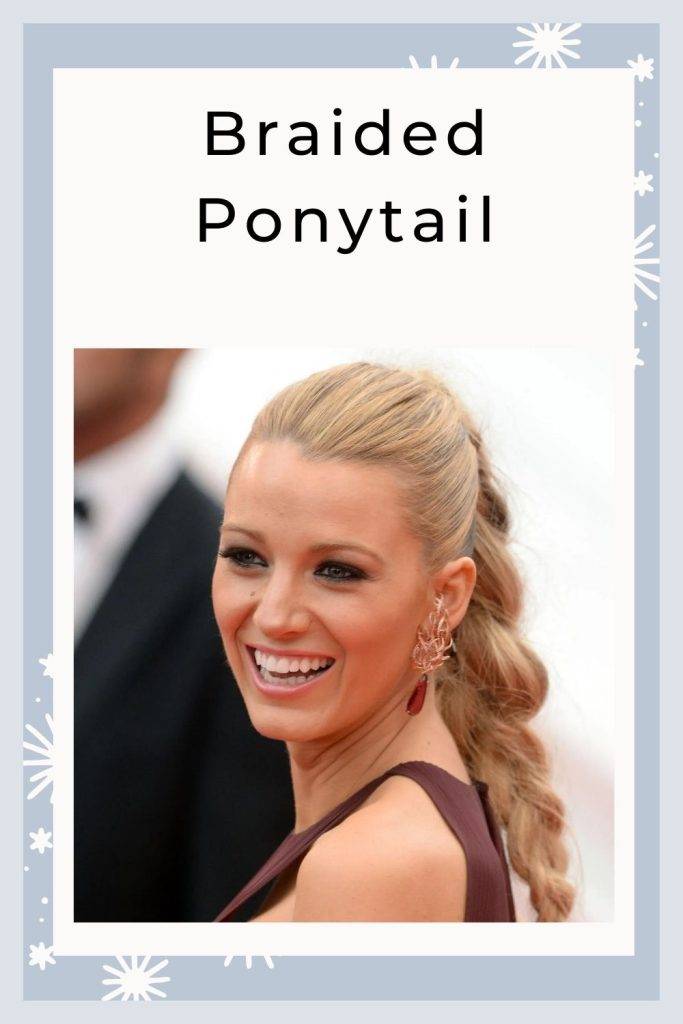 Spare a little time, decorate your ponytail with a loose braid, and get the cool, casual, and summery vibe you have always desired. It is truly one of the most beautiful braided ponytail hairstyles.
Wavy Ponytail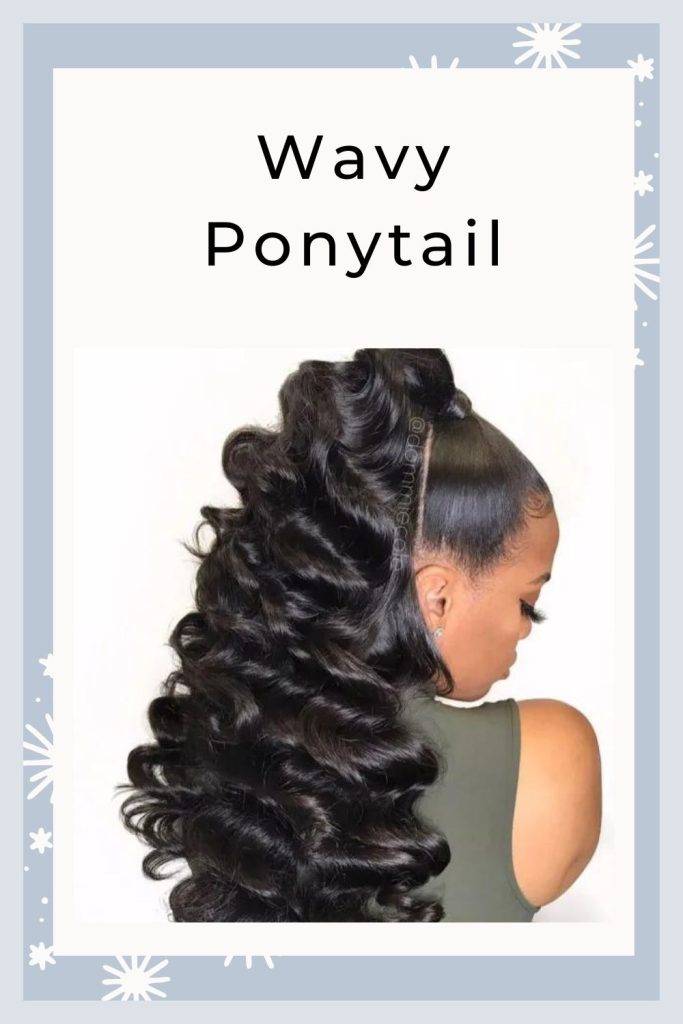 A ponytail on wavy hair can grasp everyone's attention and make heads turn. You can even pull out a few strands or even your baby hair to make your look even more gorgeous.
Recommended Post –
Low Curly Ponytail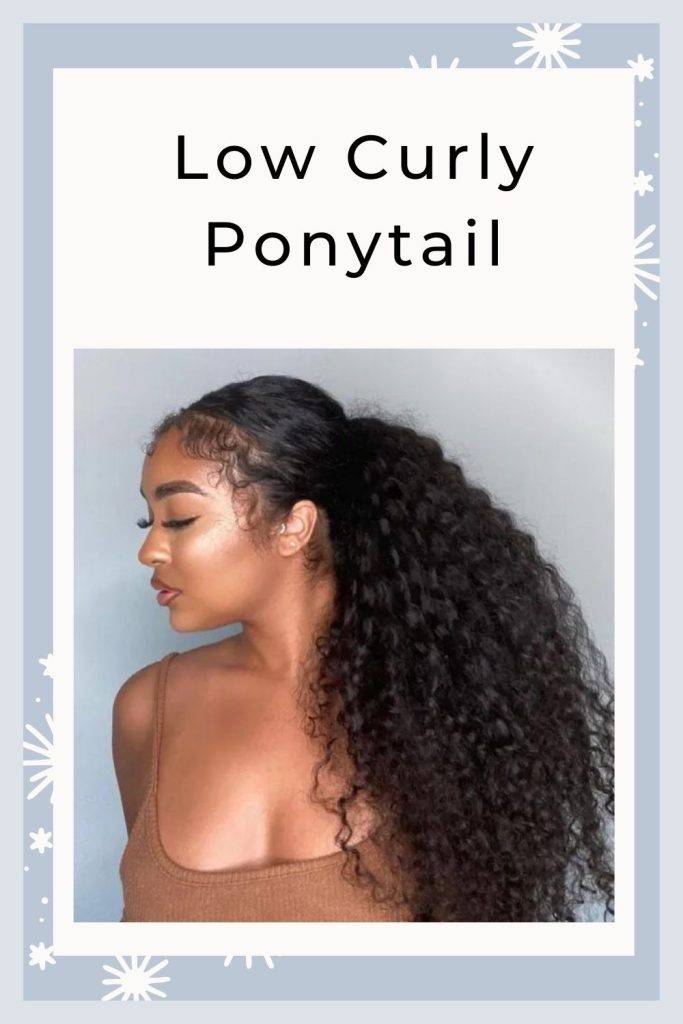 This hairstyle is great for days you do not have time to manage your hair. Just pull back your curly hair into a pony, and let all go gaga over your look. This is one of the perfect ponytail hairstyles for black women who have curly hair.
Swoop Ponytail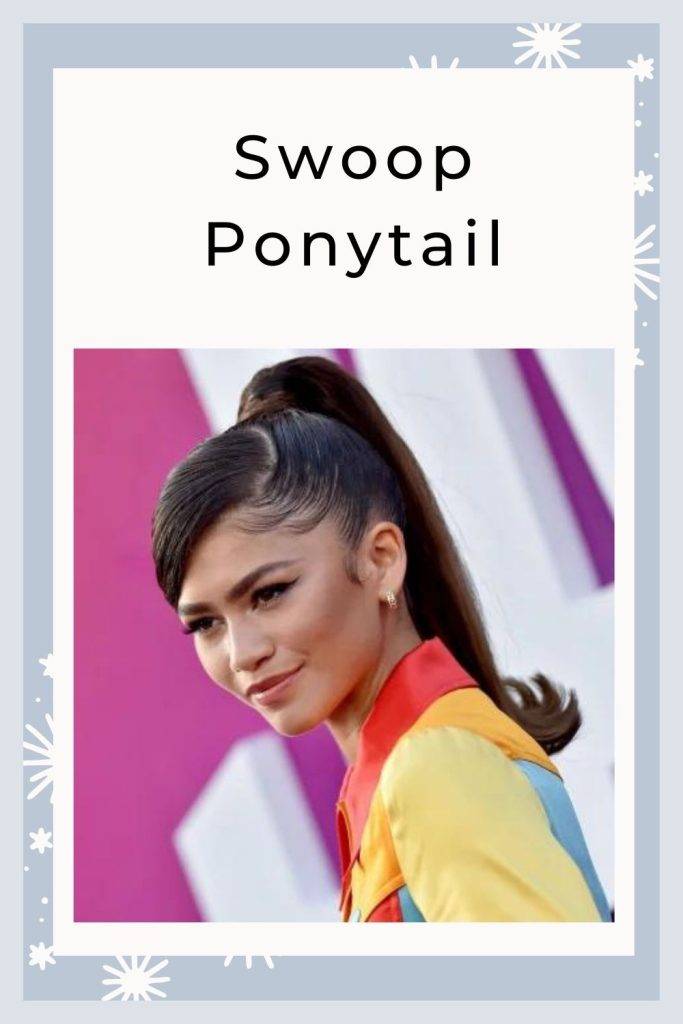 If you are bored with the same basic ponytails and want a little playfulness in your style, then this is the right choice. However, you need to maintain a hair care routine for the swoop to last. You can easily try one of these cute ponytail hairstyles for medium length hair as well.
Recommended Post –
Sleek Black Ponytail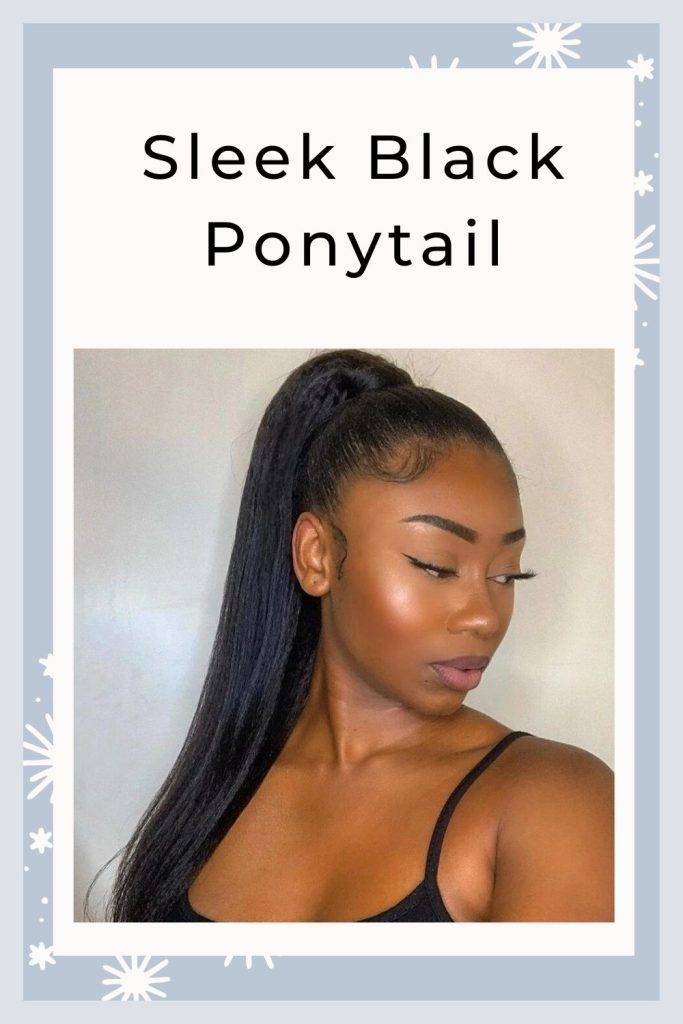 These are one of many simple high ponytail hairstyles for black hair that can make it effortlessly gorgeous and chic. It blends sensuous beauty with carefree comfort.
Side Braid and Low Ponytail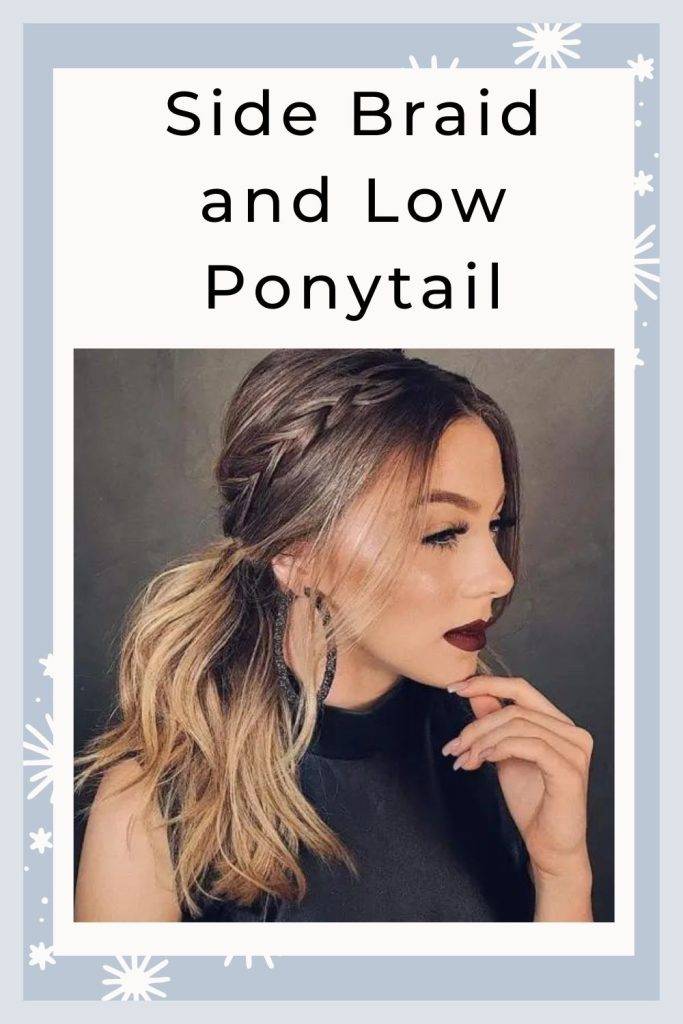 Keep your gaur off your face and neck, and be summer-ready with this hairstyle while looking beautiful and elegant. It even looks great with trending hair colors for highlights.
Recommended Post –
Baloon Ponytail with Curtain Bangs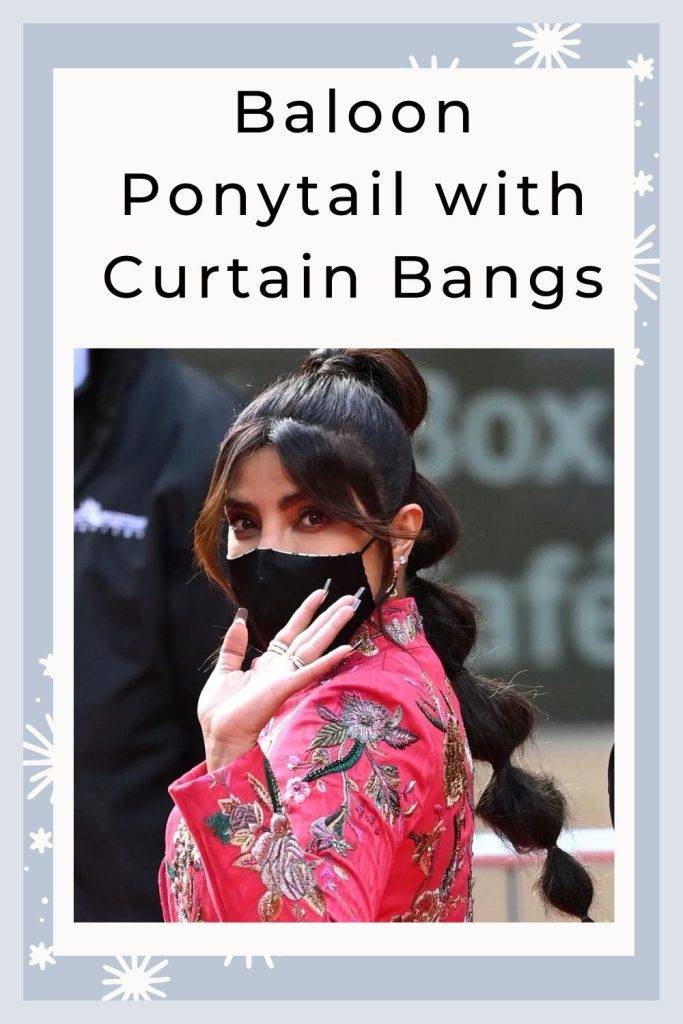 Add a little drama to your basic high ponytail hairstyles and look red-carpet-ready. This can be your go-to hairstyle, be it a night out with your BFFs or an event. This a perfect ponytail hairstyle for Indian attire.
Loose Low Ponytail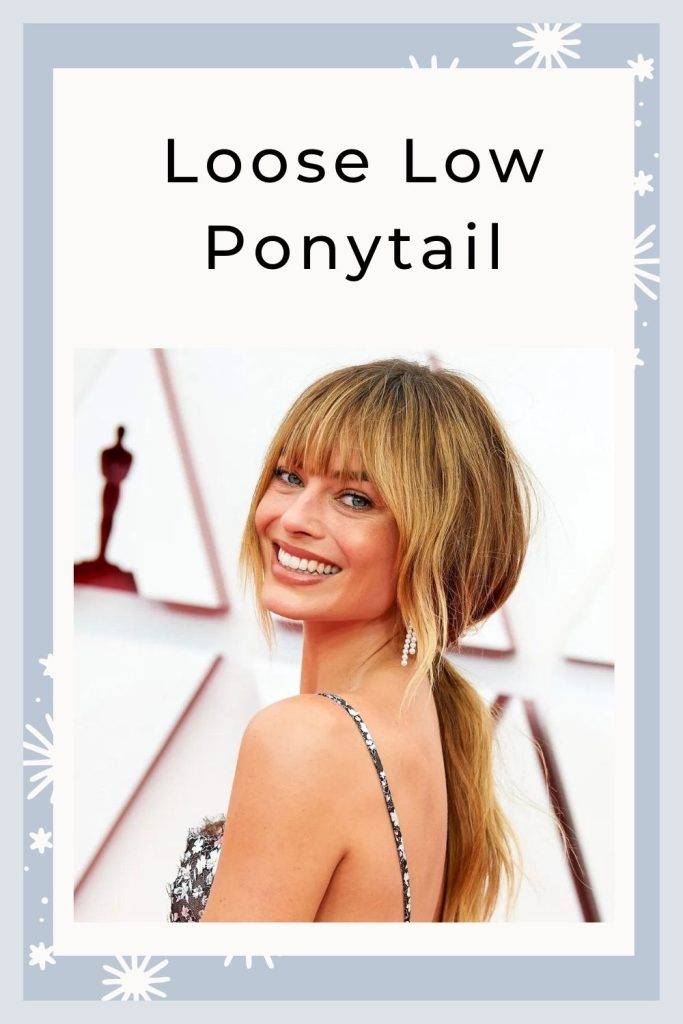 This hairstyle undoubtedly looks magnificent as well as is quite a stylish way to take a break from tight high ponytails that can sometimes result in hair breakage. This is one of the coolest low ponytail hairstyles.
Recommended Post –
Side Ponytail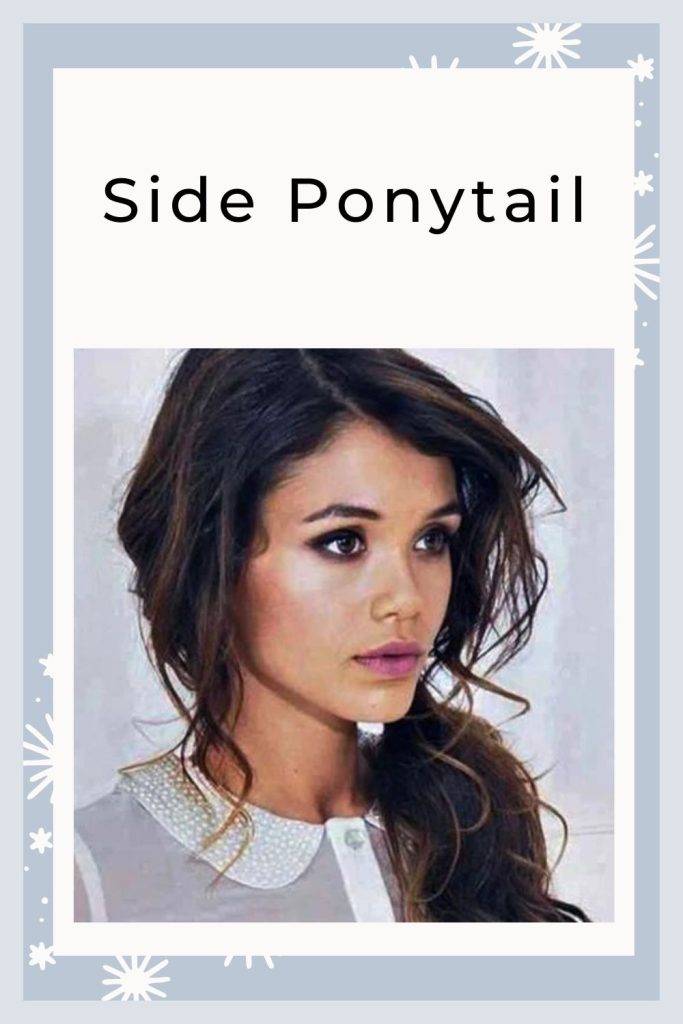 Pull your hair to the side, but not too high, just a little above the neck, and you can go from ordinary to extraordinary in a few seconds within much pomp and show.
Half Ponytail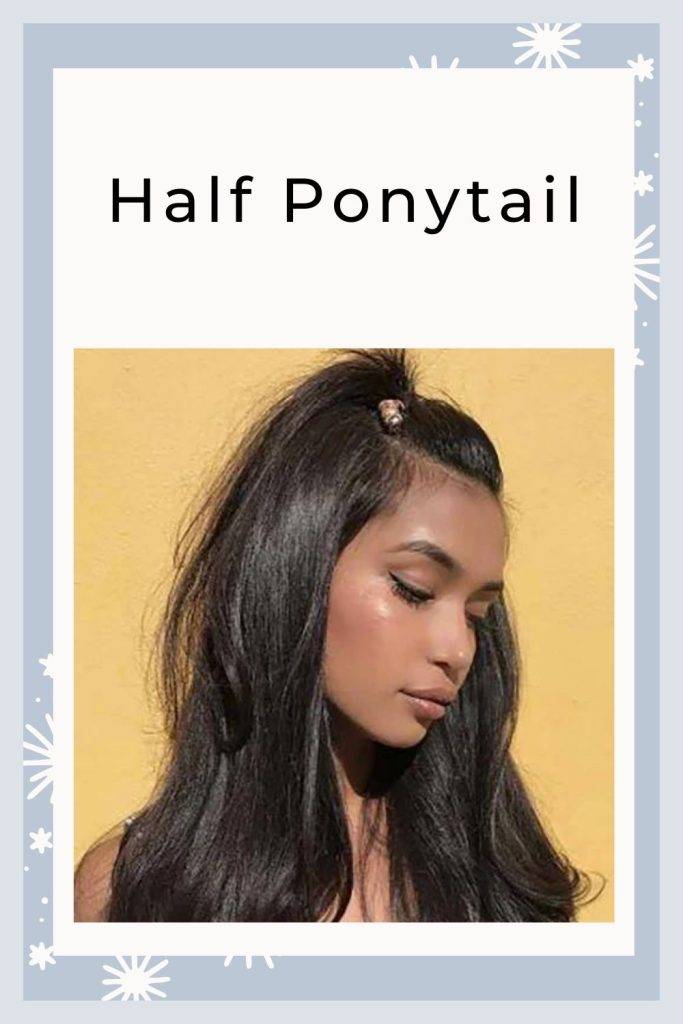 This ponytail hairstyle for girls has made a great comeback this year as it suits all kinds of faces. For example, the hair on the crown makes a round-shaped face look elongated and frames all shapes of faces. It makes your hair looke voluminous.
Recommended Post –
Prom Ponytail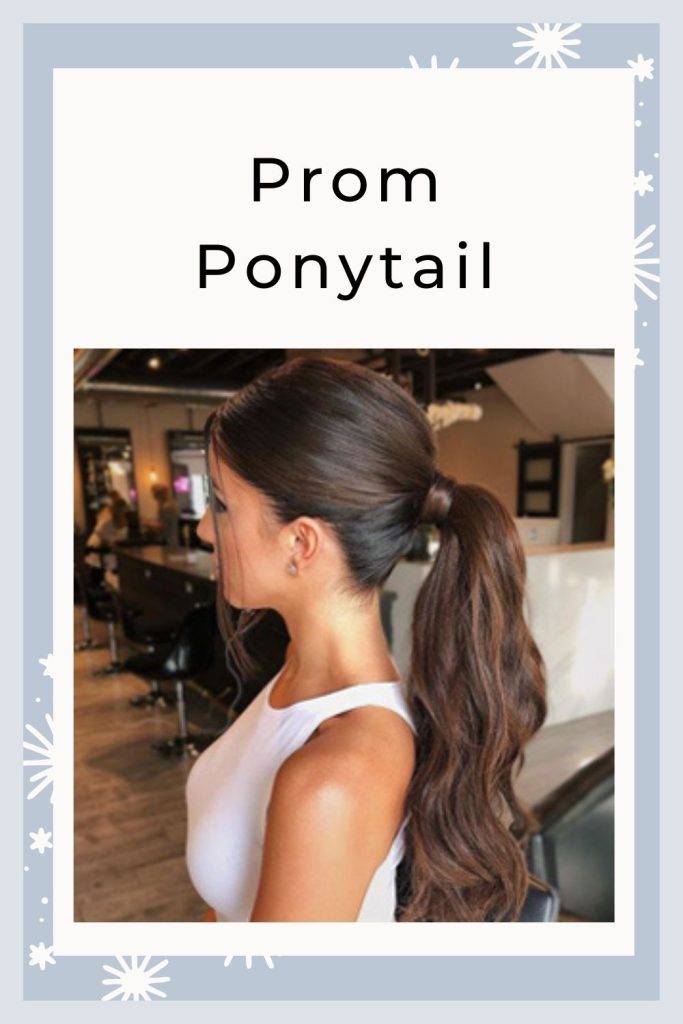 It is a great choice for proms or more formal events, hence the name. It also gives a very dreamy look with a medium ponytail and hair slightly curled into waves.
Urban Ponytail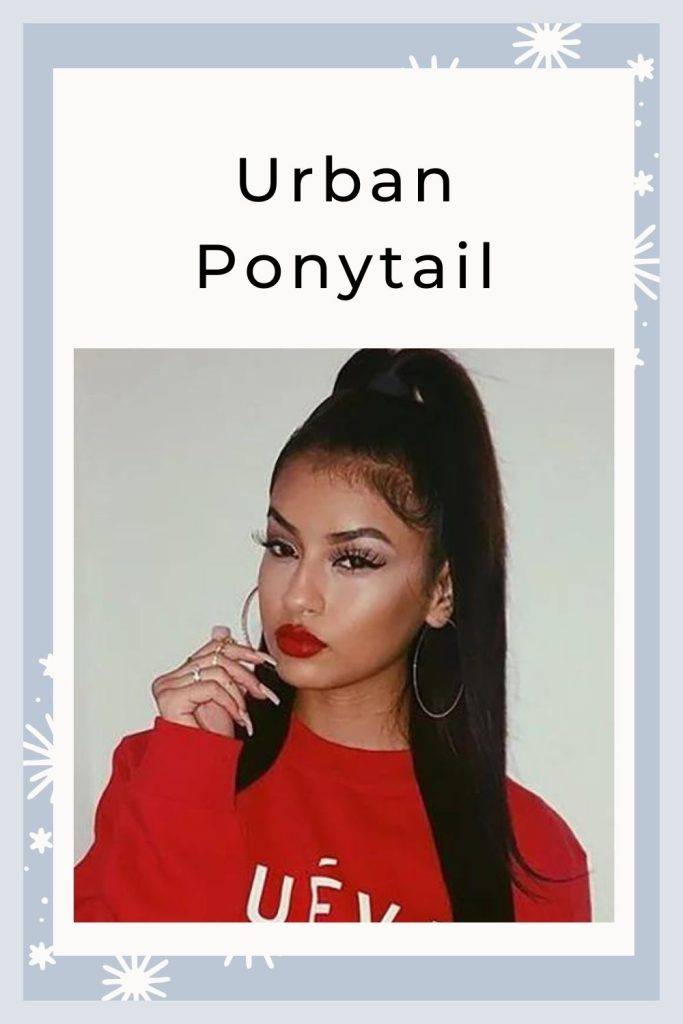 Show your confident and bold side through your look, and this sleek ponytail hairstyles hairstyle is the perfect way to do it. This look is to die for with a sleek ponytail hairstyle, straight hair, and baby hair on the front.
Recommended Post –
Reverse French Braid Ponytail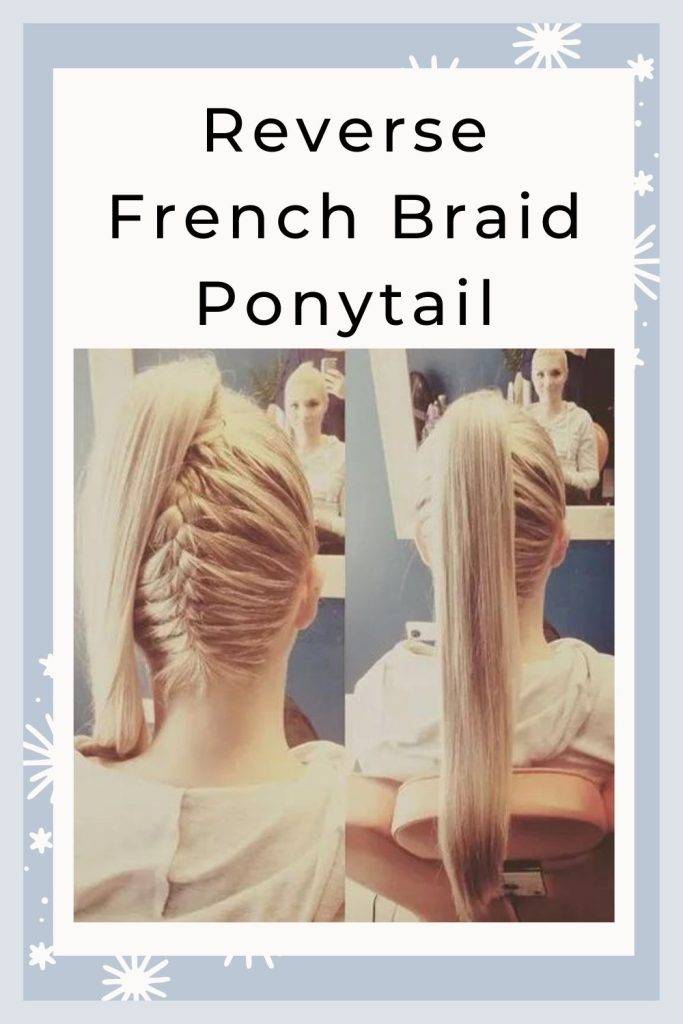 This might be a little time-consuming, but it is worth it, especially when you do not want to be interrupted by that little hair left behind after a ponytail and on your neck. It is truly one of the unique braided hairstyles. This is an appropriate ponytail hairstyle for long hair.
Messy Waves Style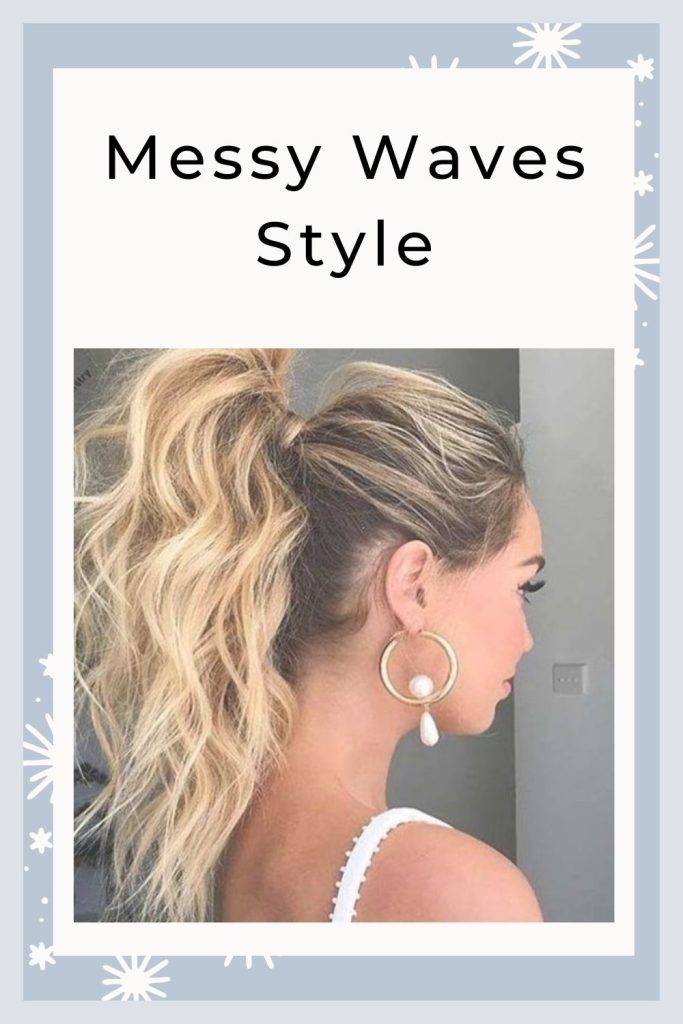 Apart from the fact that it makes the hair look thick, it is a super stylish look that is pleasant on the eyes and quite casual and light to carry.
Recommended Post –
High Voluminous Ponytail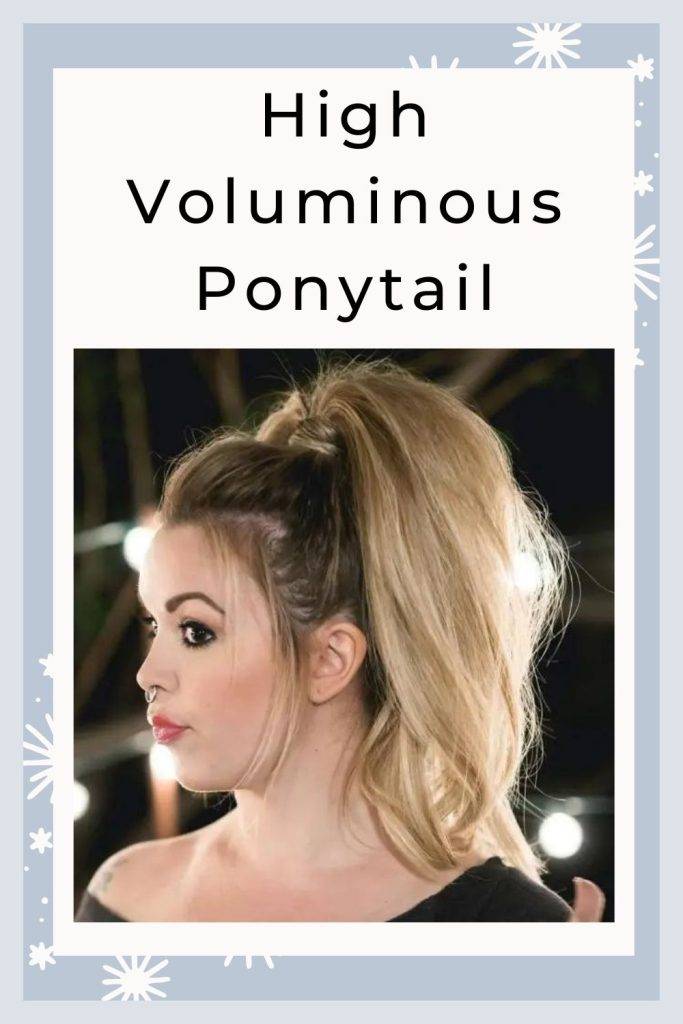 This hairstyle is a boon for women with thin hair as it can create the illusion of a fuller ponytail and make the hair look lush.
Cascading Ponytail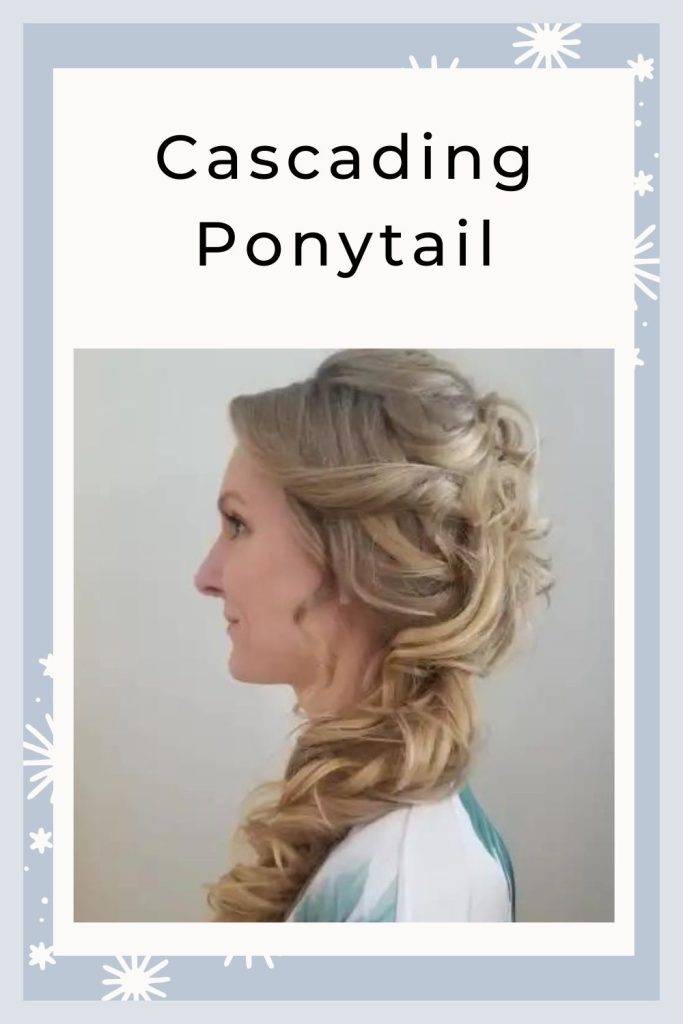 Upgrade your basic ponytail hairstyle to a cascading ponytail and get the feel and look of a princess straight out of fairyland.
Recommended Post –
Low Ponytail with Side Bangs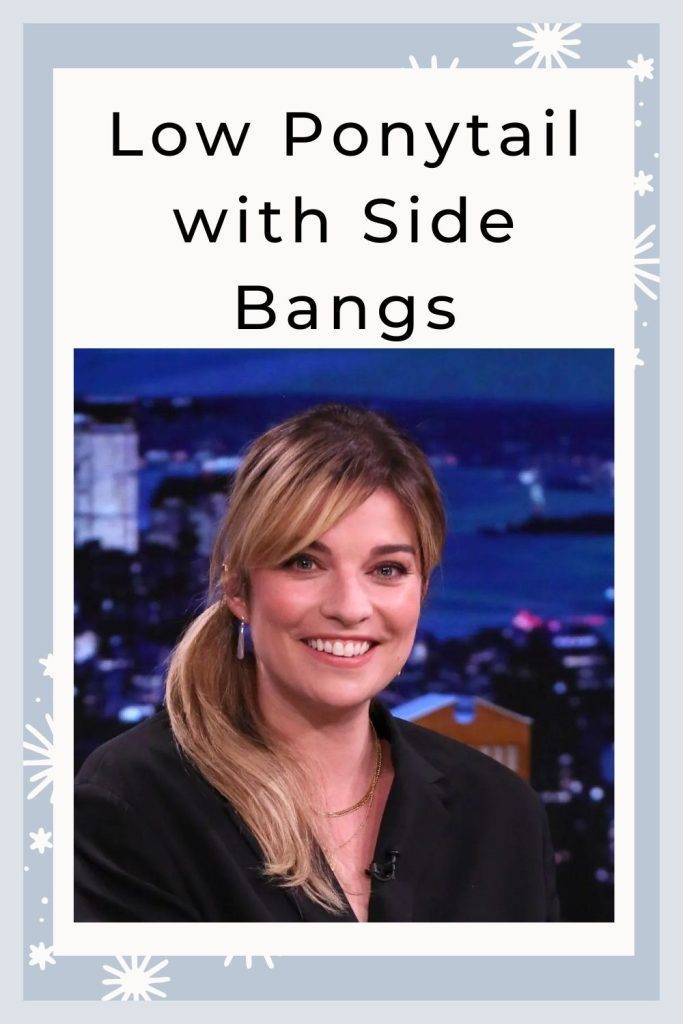 Do your everyday look with a lot more styles and edginess with this hairstyle. The pulled-back hair gives you enough space to feel relaxed, and the bangs add the style quotient to it. It is also a good option for short ponytail hairstyle.
High Ponytail with Side Bangs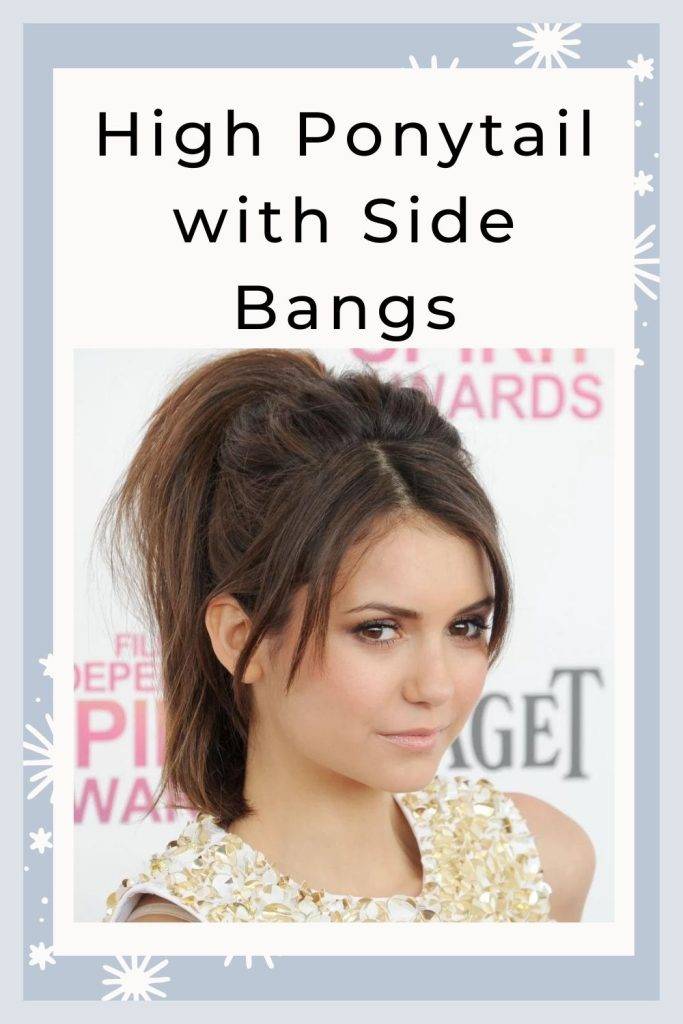 Get your girl-next-door look with just a few basic steps, and you're good to go. The side bangs add the fun and playfulness you want in life. This is one of the best simple ponytail hairstyles for women.
Recommended Post –
Bow Accessorized Ponytail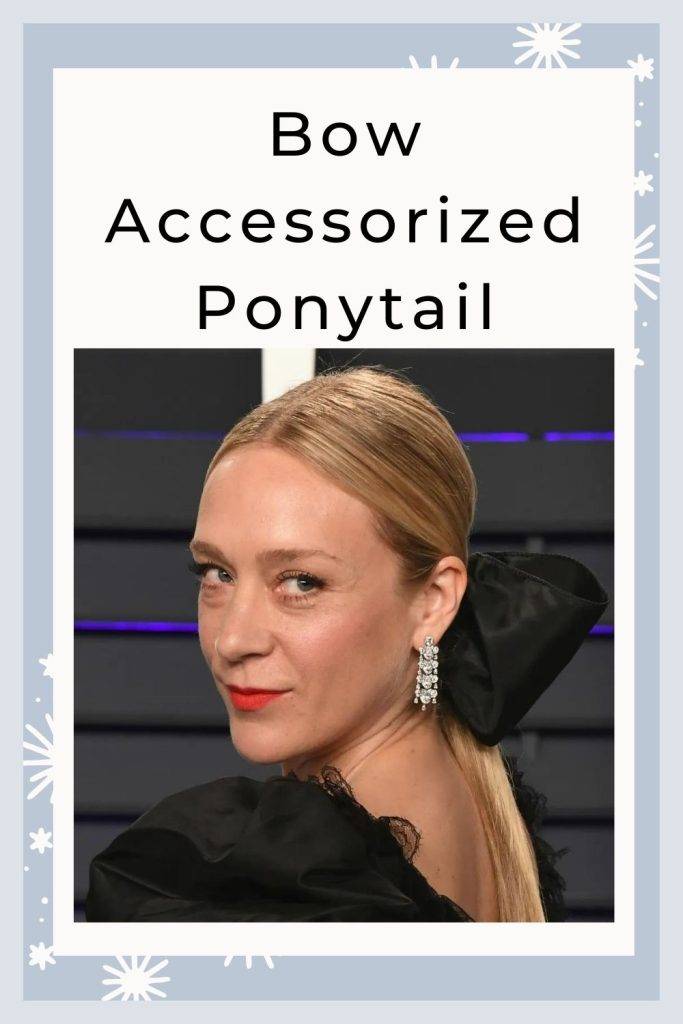 Women love to accessorize, and with this super glamourous look, you no longer need to shy away from decorating your simple pony with bows, which you find appealing.
Side Parted Ponytail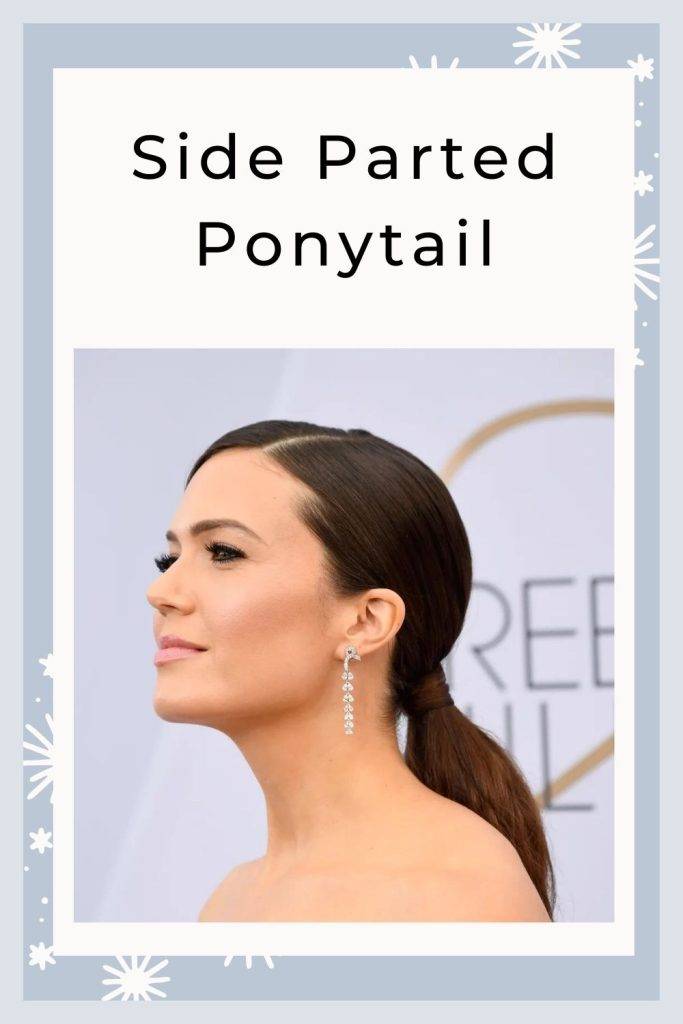 Look super Uber chic with this hairstyle that has its roots in the 80s. It also allows you space to try out different looks and different attires.
Recommended Post –
Twisted Ponytail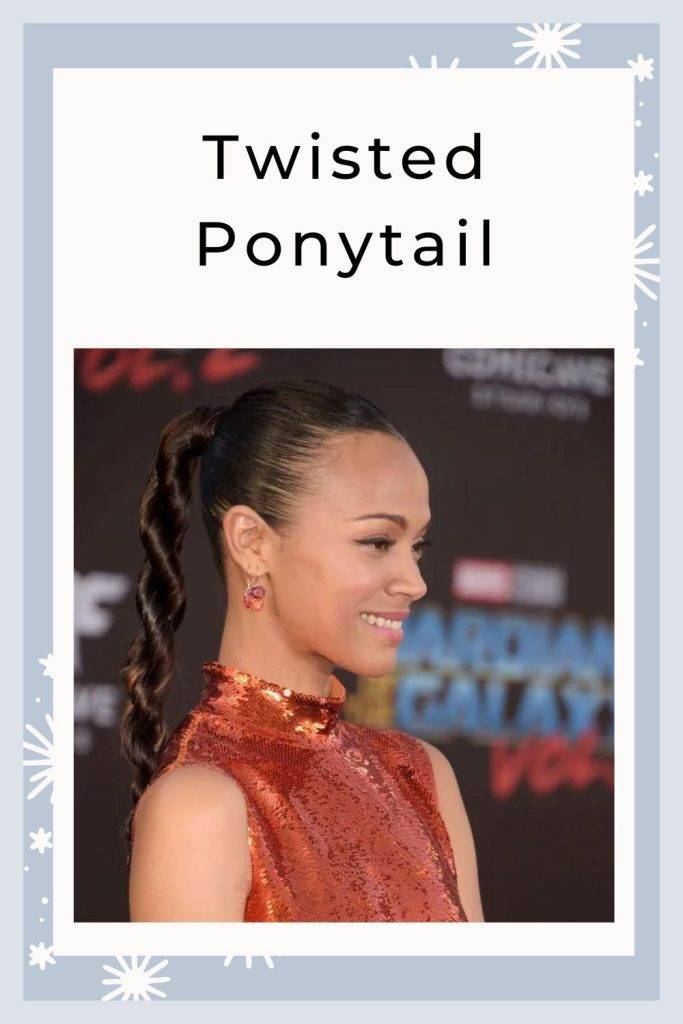 The current fashion world has opened up new scope for experimentation, and what better way to experiment with a basic ponytail than this hairstyle.
Dutch Braid Mohawk Ponytail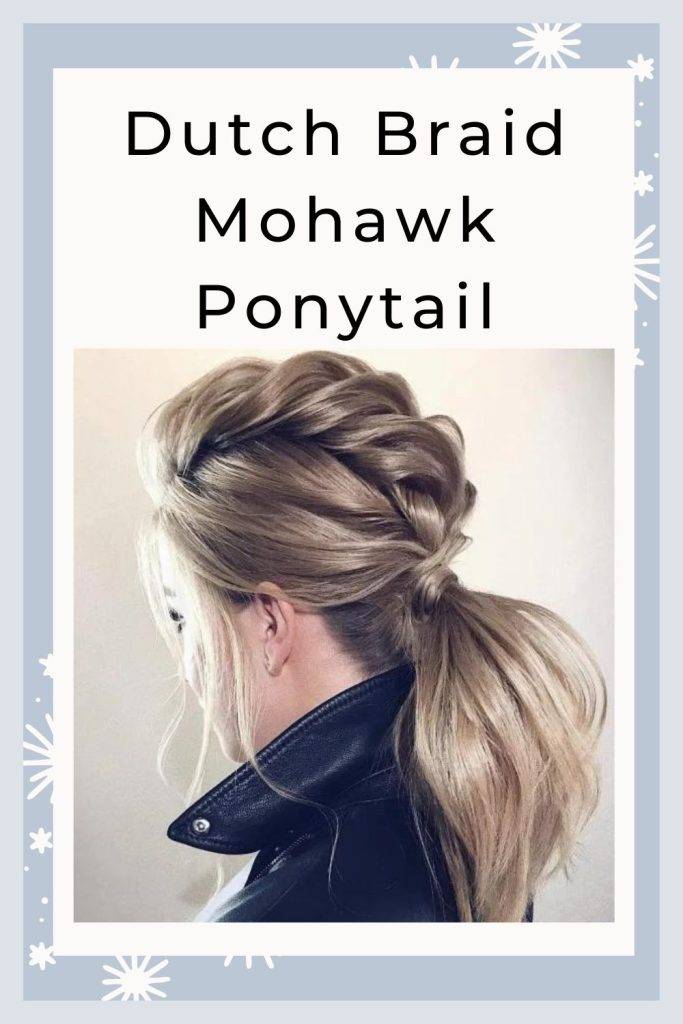 A part of us loves all kinds of braids and ponytails, and when these two meet, it's just a blessing. Channel your rebellious and confident self with this hairstyle.
Thick French Braid Ponytail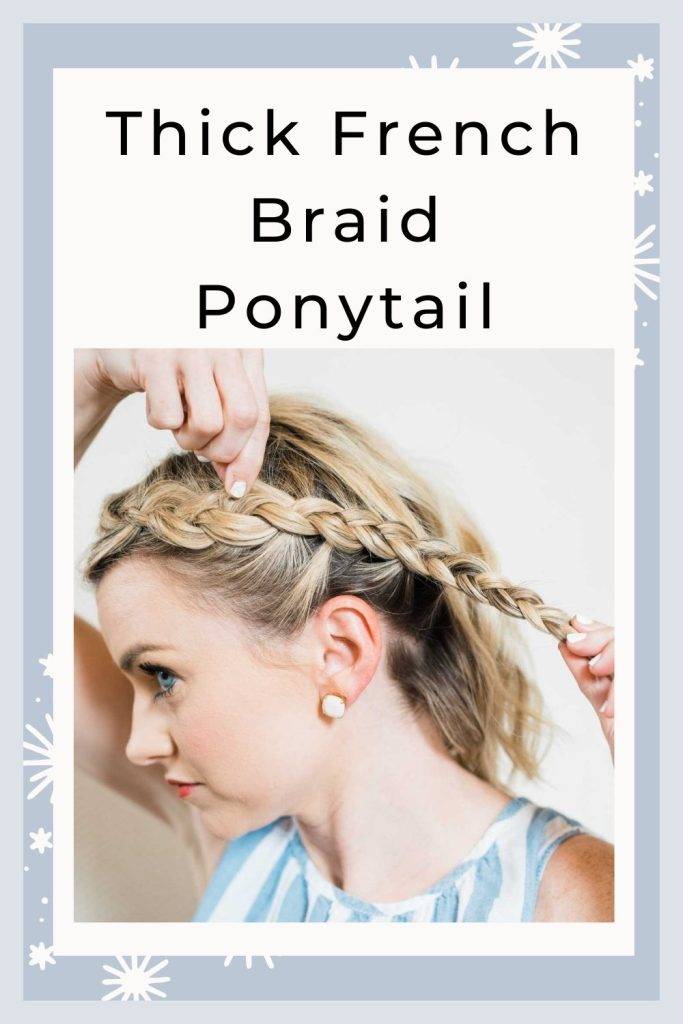 This hairstyle is the perfect combination of bold style, edge, braids, and ponytails. It is a treat to the eyes and quite easy to carry and manage.
323 Images of Ponytail Hairstyles 2023
Conclusion
With the several options of ponytail hairstyles for women given above, which can be your hairstyles guide, you can now try out different looks and not just get stuck on the mundane.