We come across various beauty as well as fashion products and wonder what would look great on us. To make the right choice and to know what's best for us, we need to have all the knowledge about ourselves.
Identifying our skin tone and undertones is essential as it forms a major part of how we style ourselves and present ourselves. With the right knowledge, we can form our own unique identity and not feel clueless about ourselves.
To identify skin tone, it is essential to keep a few ways and tricks in mind, and this article can help you know all those tricks and tactics.
What kind of undertones do I have?
Understanding the difference between skin tone and undertone can be complicated. To put it simply, skin tone refers to the color on the surface, whereas undertones refer to the subtle hue underneath. To know what kind of undertones you have, you need to follow the below-given steps and methods. Generally, there are three kinds of undertones anyone can have, and those are warm, cold, and neutral.
Is an olive skin tone cool or warm?
When you notice a green or greyish tinge in your skin tone, you can confirm that you have olive skin tone. The olive skin tone belongs to that unique category of skin tones, which is a rare blend of neutral as well as warm undertones. However, you can find a hint of all the three skin tones in this one as all the three colors of the three undertones suit people with olive-toned skin.
How do I find the right foundation for my skin tone?
To find the right foundation for your skin tone, you need to first be sure of your skin tone and which undertone it belongs to. If you have warm undertones, then you need to go with warm-colored foundations, and if you have cool undertones, then you need to go with cool-colored foundations. Choosing the right one can help flatter your complexion and look naturally flawless. However, a lack of proper knowledge can lead to patches and spots on the skin.
And here's a little tip for all you beautiful women out there, take a quick check of the foundation on your wrists or skin before buying.
Does skin tone change with age?
There are various reasons why a change in skin tone appears as we age. When we are older, we go out more often, or we get exposed to sunlight and the outer world, which is filled with pollution. It can cause a lot of damage to the skin, leading to a change in skin color. The change may not be that prominent, especially on Indian skin tone; however, it gets noticeable after a significant amount of time.
But as we age, we all experience a change in skin tone naturally due to loss of pigmentation. It is also one of the troubles that naturally with age.
What is a skin tone?
As mentioned above, skin tone refers to the skin color that is visible on the surface. The presence of melanin or pigment makes the skin tone of a person.
Types of skin tone –
1. Fair skin tone – It is the lightest skin tone, and people with this skin tone have red hair.
2. Medium skin tone – When you look at someone, you can identify their skin tone as fair, tan, or dark. The medium skin tone is tan and has warm golden or olive undertones.
3. Olive skin tone – It is generally considered a neutral skin tone and is categorized as darker or tanned skin tones. It is also identified by the kind of greenish and yellowish undertones.
4. Deep(Dark) skin tone – As the shade suggests, it is one of the deepest skin tones. It is the skin tone of most Indian men and women.
What is a skin undertone?
We generally do not heed our undertones which are constant throughout, even when our skin tone changes. As the term suggests, the undertone refers to the color under the skin tone. It also plays a major role in determining the kind of clothes, makeup, and hair that would suit us. Therefore, we need to know more about it and the different types of undertones.
1. Cool skin undertone – There is a distinguished way of terming the skin undertones. These are considered by the hues underlying the skin tone. The bluish color on the skin characterizes the cool undertone.
2. Warm skin undertone – A warm skim undertone is generally characterized by a warm golden or peach color.
3. Neutral skin undertone – This is the skin tone that does not include any of the warm or the cool undertones and even appears a little olive in people with darker skin tones.
Difference between skin tone and skin undertone
Even though some of you might not have been aware of it before, the skin tone and undertones are quite different. The skin tone is what you see instantly when you look at someone, whereas the undertone can only be determined by looking closely enough. The skin tone changes when subjected to various products or due to sun exposure and age, whereas the undertone remains constant.
Recommended Post –
How to determine your skin tone?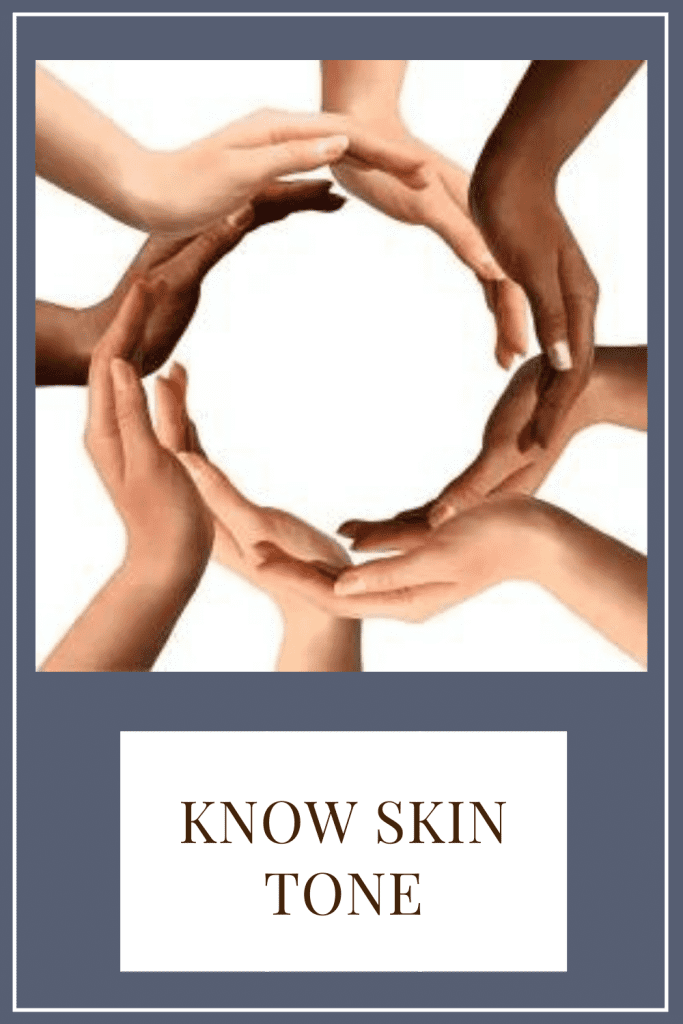 Determining your skin tone is a rather easy process compared to determining your undertone. It is also quite essential to understand what skin tone you have to choose what color of clothes suits you the best, what kind of foundation enhances your complexion, or what hair color you should get.
This article has listed two ways of determining your skin tone.
Examine your jawline
The jaw area is one area that is unaffected throughout and does not get damaged as well. As a result, the skin tone of this particular area is less likely to change and other signs of aging. Therefore, one can determine the skin color by looking at the jawline.
Recommended Post –
Listen to what your friends say
Getting a second opinion on your outfit, or makeup can be a great way to ensure that you're making the right choices. And no one can give you the best feedback than your family and your best friends. So ask them about your skin tone and listen to them carefully.
How to Tell if You Have a Warm or Cool Skin Tone?
There are some. proven methods that have been quite helpful in determining the undertones, especially. You can either try some of them or all of them to understand your undertone. Four simple tests are: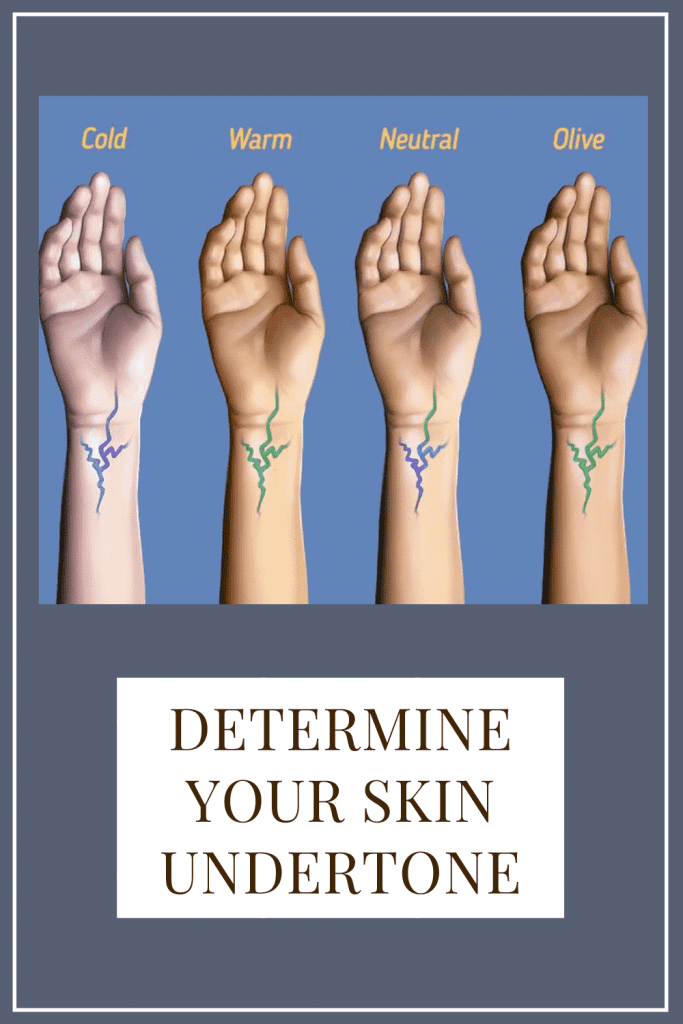 1. Wrist test
This is one of the most tried and tested methods of determining an undertone. Hold your wrist and watch the veins underneath it. If the veins are visibly green, you can assume that you have warm undertones, whereas those with bluish veins have cool undertones.
Recommended Post –
2. Jewelry test
It is one of the easiest ways of determining your skin tone and does not take a lot of effort. Rather you can take the help of your friends and family with this, as it includes understanding your skin tone by considering what kind of jewelry looks good on you. If silver jewelry looks good, you have cool undertones, if gold looks good then it is warm and if both look good, you most definitely have a neutral undertone.
3. Sun test
If you are one of those people who cannot step out in the sun without sunscreen due to fear of tanning, and you get tanned heavily, you belong to the warm and neutral category.
Recommended Post –
4. Color test
You just have to consider and compare which color of clothes flatter your tone and look best on you.
Why is it Important to Know Your Skin Undertone?
Knowing your skin undertone can help you pick out the best outfits, makeup, hairstyle, and trending hair color. Without this information, you cannot be mesmerizing enough to grab all eyes and be the center of attention. Your hair needs a hair care routine and knowledge of various products for its maintenance; likewise, your personality needs all the information you can get to elevate your style and improve your persona. Given below are a few reasons why knowing your skin undertone is important:-
Pick the right clothes
It can help you choose the right color that complements your skin tone and makes it more beautiful.
Recommended Post –
Pick the right makeup
A clear knowledge of the skin undertone can help you choose the right eye makeup, foundation, powder, etc. Otherwise, the whole makeup ends up looking shabby and untidy.
Pick the right hair color
The right choice of hair color perfect for your skin tone can help make your tone more prominent. It can either make your face bright and gorgeous or dull, depending on your choice.
Recommended Post –
With the above-given information, we are sure that you now know that your skin is more than just its color and complexion.