Are you worried about your body weight and tired of trying so many weight loss methods? Consider following a Bollywood diet plan to lose weight. Indian celebrities, especially from Bollywood, are commonly known for undergoing significant weight loss methods – many Indian celebrities have undergone bariatric surgery too.
Here are the lists of top Indian celebrities who undergo weight loss in a short time and their diet plan.
By following the Indian celebrities weight loss secrets you too can achieve fitness.
Sara Ali Khan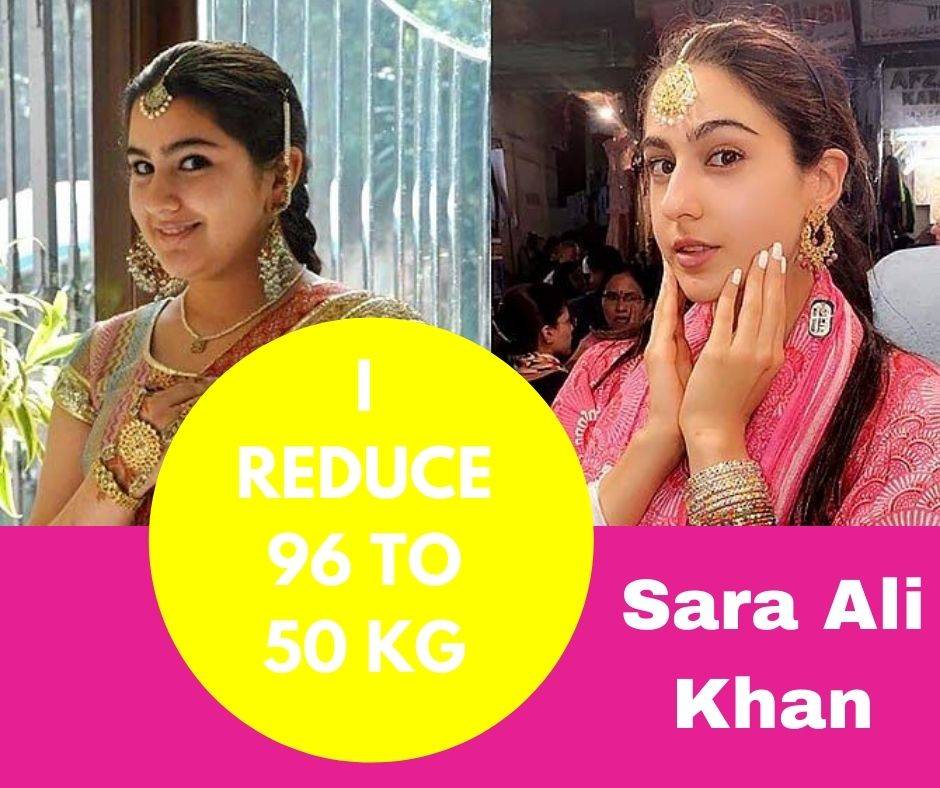 It is not just the acting skills of Sara Ali Khan that people talk about, but also her amazing transformation. This fitness inspiration was once a 96 kgs student. However, after a year and half long struggle and her want to feel healthy and empowered both physically and mentally, she made a major transformation. By shifting from pizzas to salads and following a regular workout routine, she could ditch her fat.
Fardeen Khan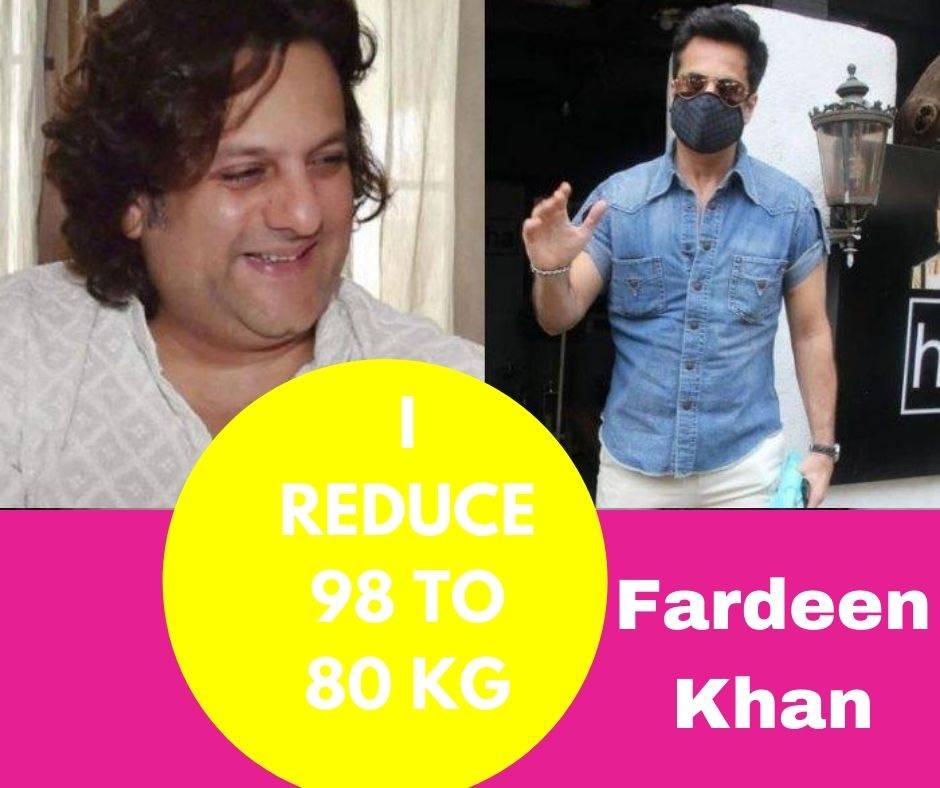 In 2016, Fardeen Khan was trolled and body shamed for his dramatic weight gain. But, last year, he was spotted outside Mukesh Chabbra's office with a jaw-dropping physical transformation. To look good again, Fardeen lost 18 kgs within 6 months. His weight loss journey has been inspiring, but, at the same time, he has stood up against body shaming.
Alia Bhatt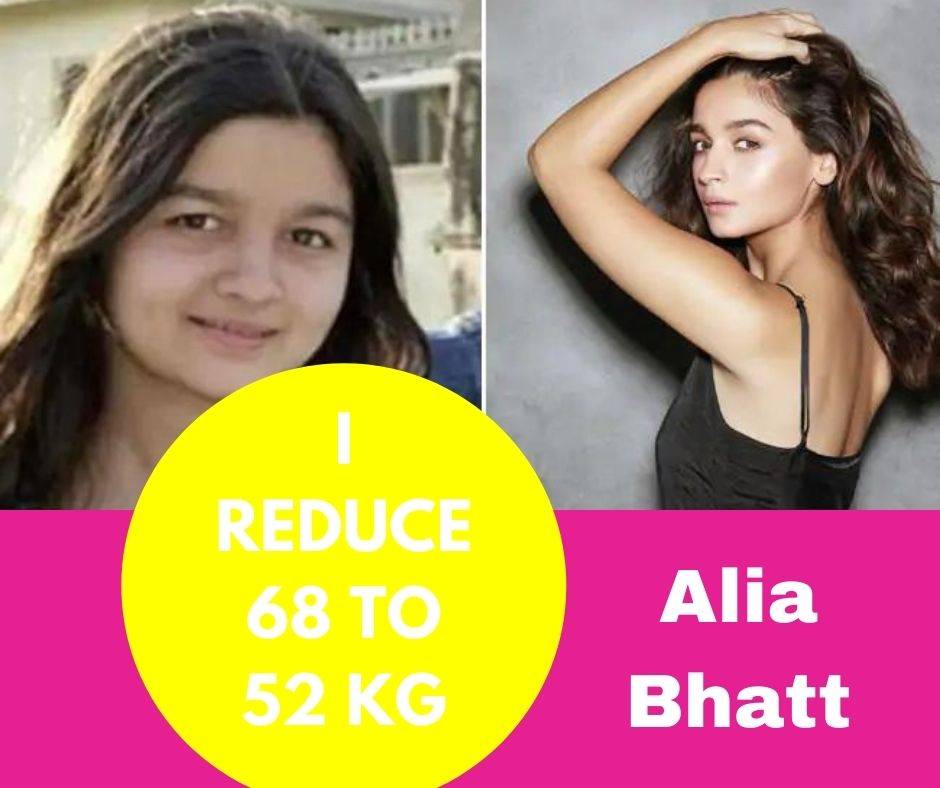 Alia Bhatt is another great celebrity who used to be a chubby teenager. But, in order to kick start her career and fulfill her dreams, she knew she had to lose weight. Earlier, she weighed 68 kg and was 20 kgs overweight according to her height and age. To fit into the lead role of Karan Johar's movie, she followed a healthy routine and lost 16 kgs in just 3 months.
Jackky Bhagnani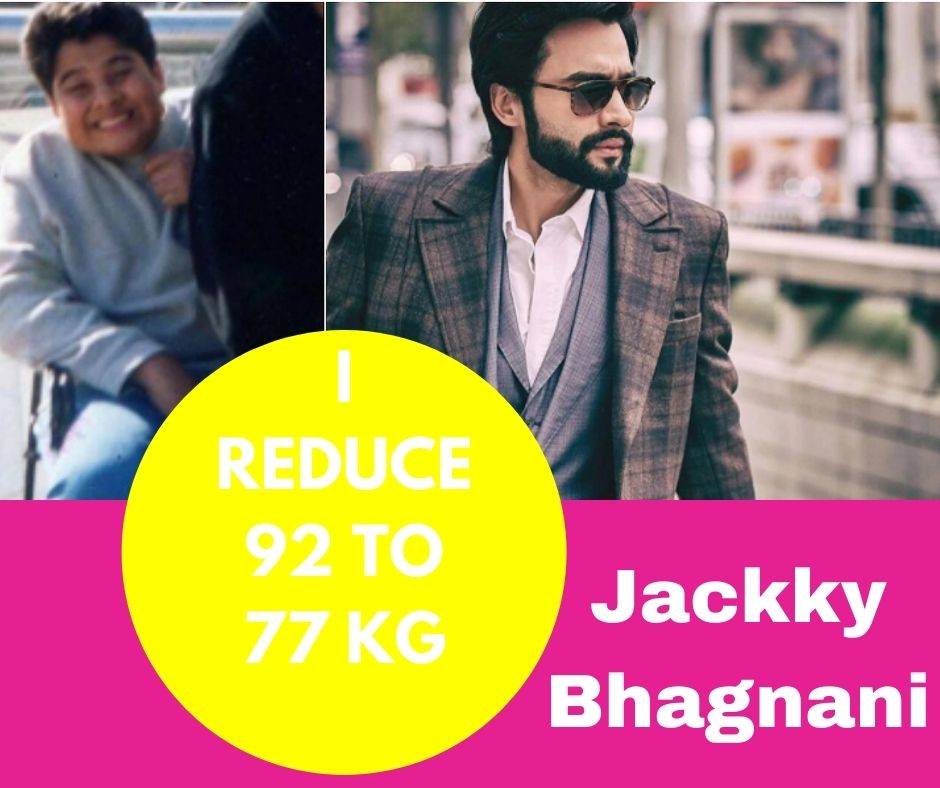 Jackky Bhagnani, Youngistaan's star, also has an extraordinary weight loss journey. In just 21 days, he lost about 15 kgs after going through immense training and a strict diet. With the help of workout sessions, he brought down his weight from 92 to 77 kgs within 21 days. The four factors contributing to his weight loss journey were the keto diet, adequate sleep, workout sessions, and determination to achieve his goal.
Tanmay Bhat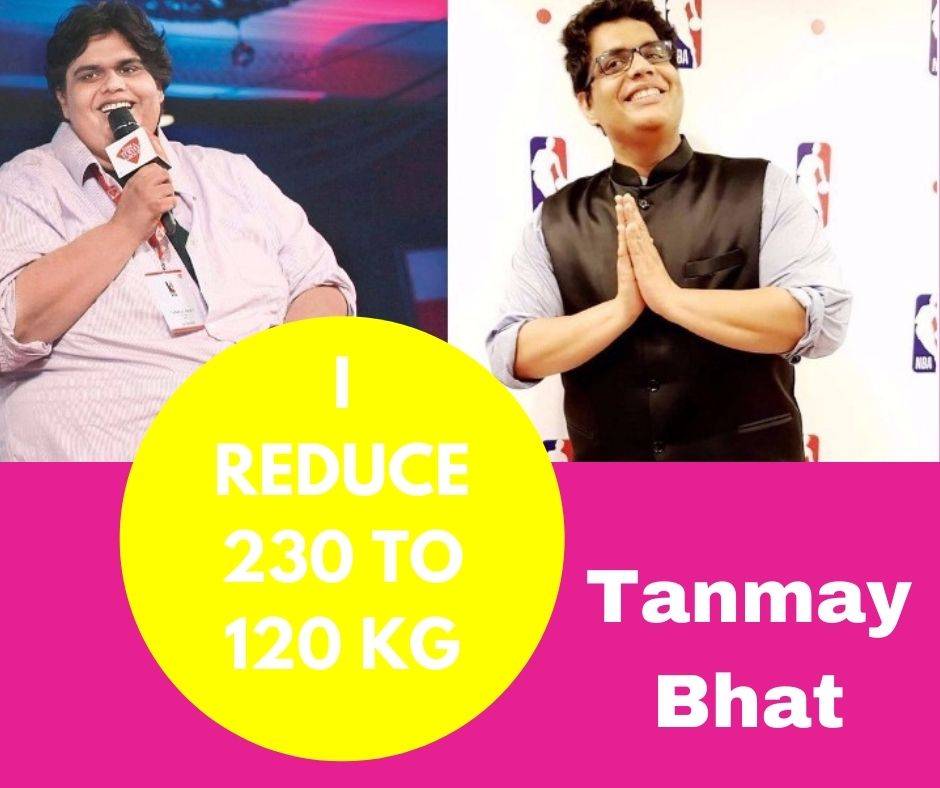 Famous comedian Tanmay Bhat inspires many people because of his impressive weight loss journey. With all the criticism and body shaming, when he was 110 kg heavier, he was as confident today. With the help of Ranveer Allahbadia, a fitness YouTuber and with his determination, he was able to lose about 110+ kilos.
RJ Malishka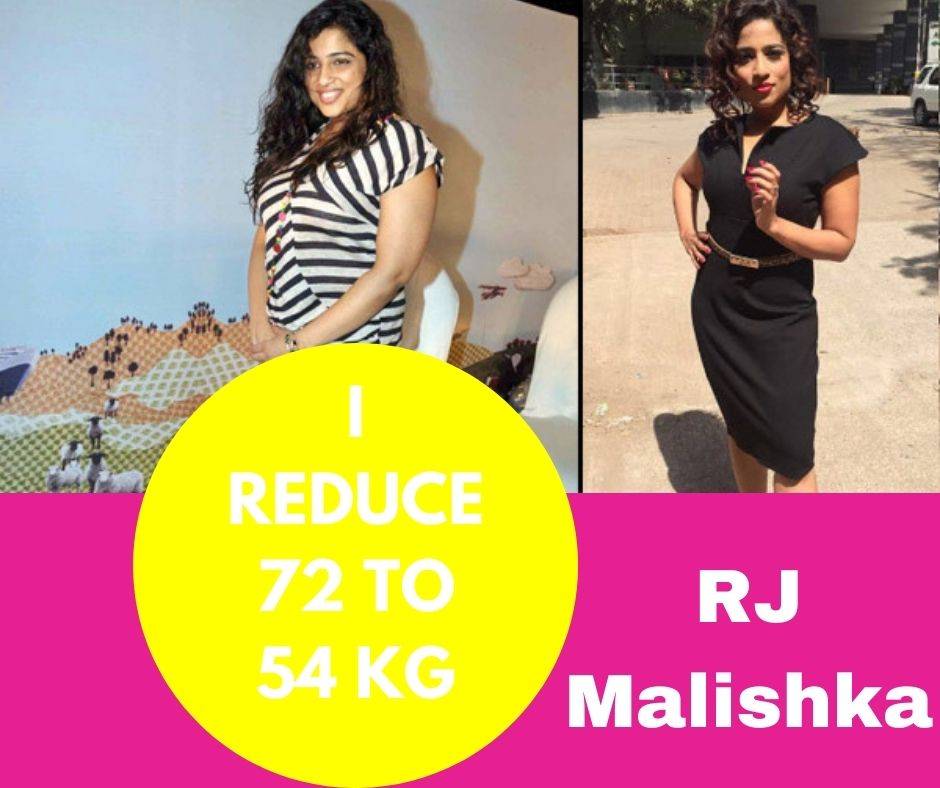 Radio's queen, RJ Malishka, also has a commendable weight loss journey. She believed in being fit and healthy and did various workouts to get the desired results. She had a rigorous routine of yoga, running, pilates, dance, etc., and lost 16 kgs within 5 months. She used to work out for straight two and a half hours initially and continues to work hard to maintain her dream body.
Ganesh Acharya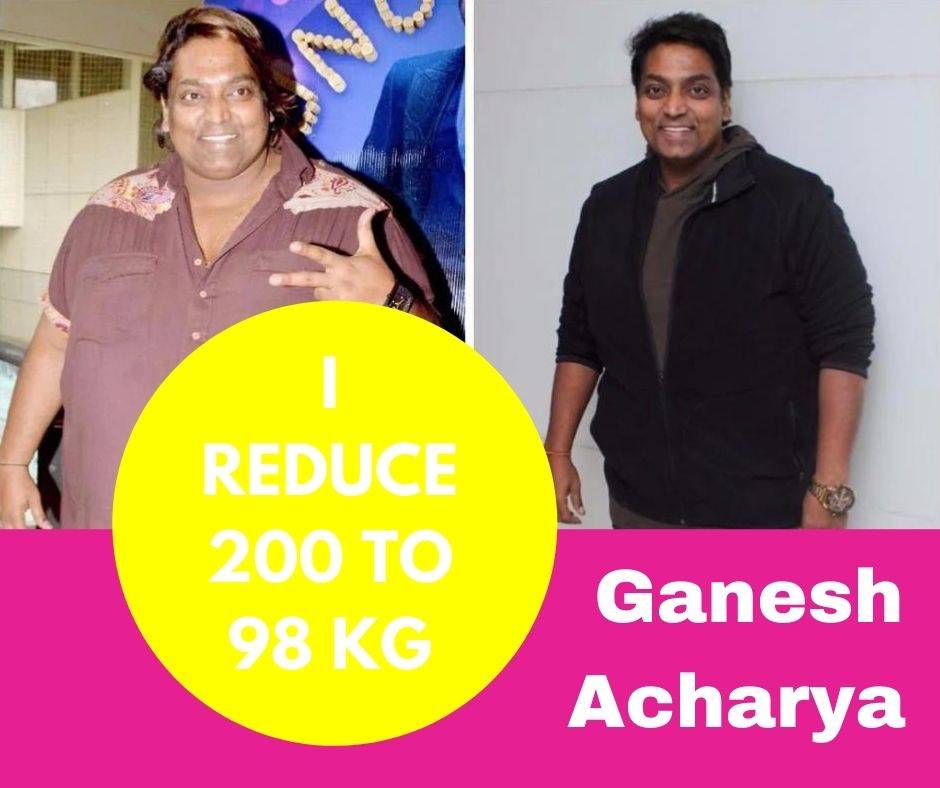 Choreographer Ganesh Acharya has shown that hard work and commitment pay off. Acharya, who weighed about 200 kgs earlier, has recently revealed that he has lost 98 kgs. As per the reports, while working on a song of 'Housefull 3', he felt an impact on his knee and thought that 'it is too much. Within 1.5 years, he lost about 85 kgs and now regularly shares videos and pictures of his workout routine.
Adnan Sami
Adnan Sami one of the popular singers in the Bollywood industry and well known for his heavy weight personality gave us a shock when he lost near about 130 kgs within a time span of 11 months.
Many pointed out that the weight loss event is just another Bollywood bariatric surgery. But it wasn't true, the 44-year-old singer underwent a strict diet under the supervision of Houston based nutritionist.
The story of the Bollywood celebrities who were fat just like Adnan Sami often comes to limelight through the media however, only a few manage to portrait in the right manner. The very stick low crab high protein diet of Adnan Sami came to alive followed the thread by the doctors over his heavyweight.
Recommended Post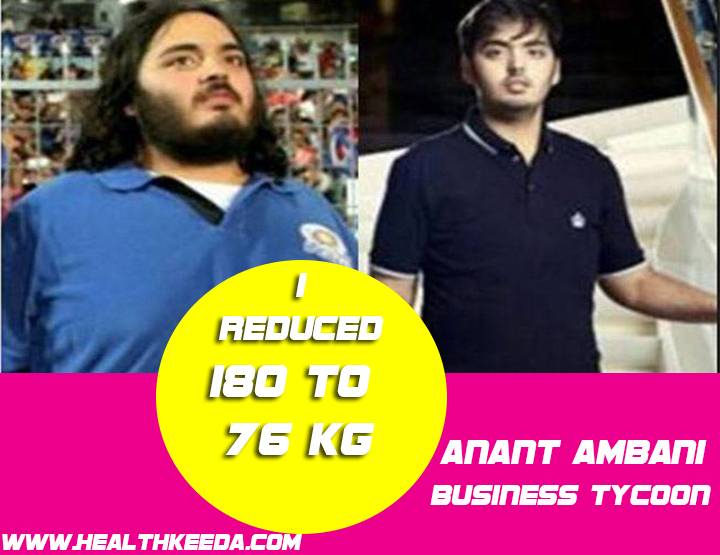 Anant Ambani
There is a huge stir in the Indian media on witnessing the Anant Ambani who is the son of Indian billionaire Mukesh Ambani losing all his weight near about 108 kilos. Though he wasn't one among the Bollywood celebrities weight loss who went weight loss program, still he manages to grab the media's attention with his whopping body transformation.
While there has been a talk that often Indian celebrities using Herbalife like Virat Kohli; Saina Nehwal; Mughda Godse endorse these products famous for weight loss and nutrition.
But in the case of Anant Ambani it's a collective team effort of experts and also heavy workouts carried by nearly 5 to 6 hours on daily basis.
Recommended Post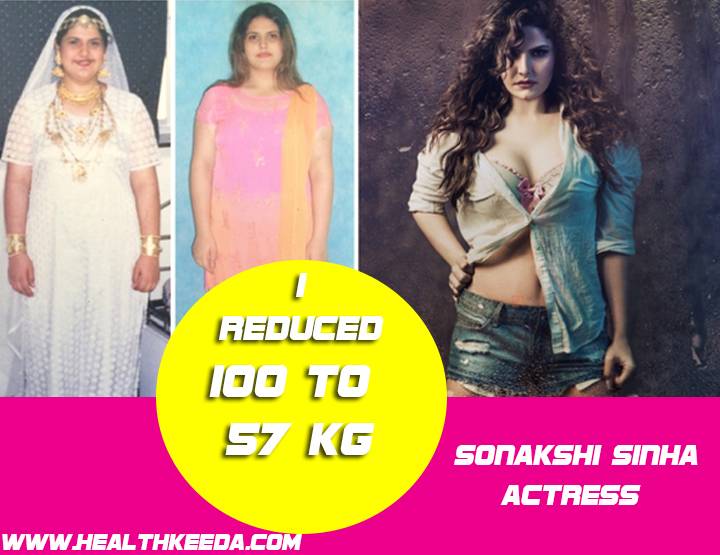 Zarine Khan
Zarine Khan who enters into the Bollywood with the initial weight of around 100 kilos in her debut film veer, has created a huge attraction to all Indian media over the topic Bollywood actress weight loss before and after on the second movie Kick.
Without undergoing any surgical procedure, the actress followed her unique diet plan for losing her excess weights. Recently, the Bollywood actress diet chart has been revealed by media, in which she has chosen 80% of strict nutrition diet along with the 20% of body workouts.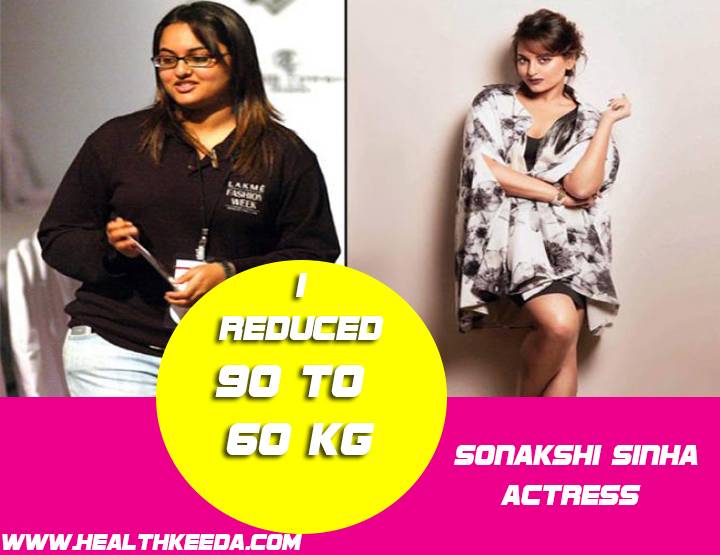 Sonakshi Sinha
The chubby girl Sonakshi Sinha was weighted over 90 kilos before stepping into the Bollywood industry. However, the weight of Bollywood actresses in kg was around 60 when she acted her debut film Dabangg with superstar Salman khan.
Unlike the normal Bollywood diet plan to lose weight followed by the actors and actresses, the Dabangg actresses preferred Bikram Yoga for reducing all her excessive weight.
She never undergoes any strict food diet, this Indian celebrity diet plan filled with high proteins and low carb foods, currently, the actress manages to lose another 10 kgs when compared with her weight while she acted in a debut film.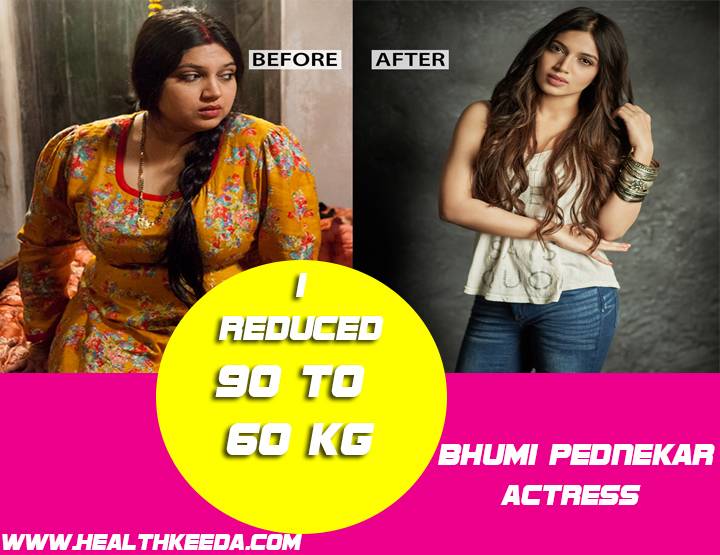 Recommended Post –
Bhumi Pednekar
The event of weight loss of the Dum Laga Ke Haisha movie actress, Bhumi Pednekar is very impressive, unlike normal diet plans followed by the Bollywood celebrities who were fat, the actress managed to pull out here excessive 21 kilograms of her body weight within the time period of 4 months.
To be frank, the weight of Bollywood actresses in kg has been asked to increase by the director of her debut film Dum Laga Ke Haisha with respect to her role. She too admits that it's wasn't that hard for her to do, as she was overweighted during her childhoods and teenage.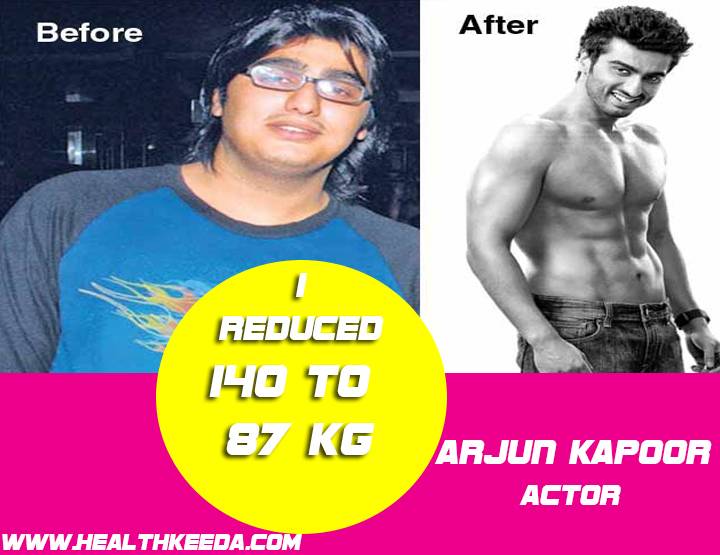 Arjun Kapoor
When we look into the topic of Bollywood actor's diet plan, Arjun Kapoor would be the first on that list. Without undergoing any crash diets, the actor successfully managed to lose about 50kgs before acted in his debut film Ishaqzaade.
The actor and the son of Boney Kapoor Arjun later revealed that he took advice from the Bollywood actor Salman khan one of the fittest Bollywood actors in height and weight perspective.
Pro Tip – Study the diet plan of famous Bodybuilders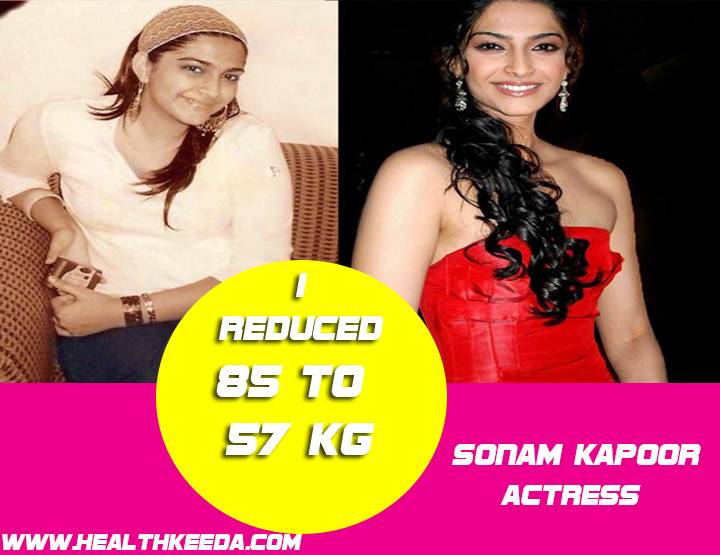 Sonam Kapoor
While looking into the list of Bollywood actress weight loss before and after the actress Sonam Kapoor surely listed among the top.
The actress managed to shred the excessive weight of nearly 30Kgs before stepping into the shoot of her debut film 'Saawariya'. Owing to her immense hard work on losing her extra weight, the actress has been the brand ambassador of many international brands. Her diet plan is somehow similar to the regular Bollywood diet plan to lose weight taking smaller meals more than 3 times per day along with excessive workouts.
Don't miss – Mouni Roy's diet and fitness regime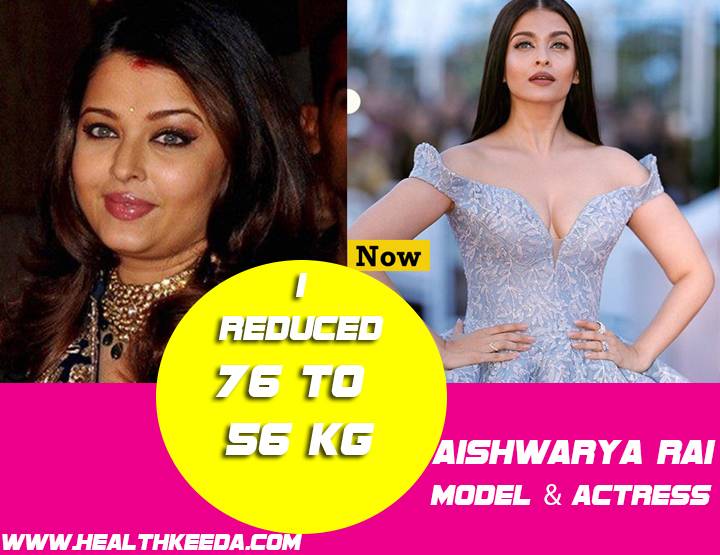 Aishwarya Rai
Everyone knows that the actress gained a lot of weight during her pregnancy and also several started to critics the actress of not losing weight of Bollywood actresses in kg after giving birth to her child. However, the beauty queen shocked the industry in the re-entry movie 'Ae Dil Hai Mushkil'.
She managed to pull her excessive weight in quick time by following a clean and healthy diet along by undergoing the yoga session.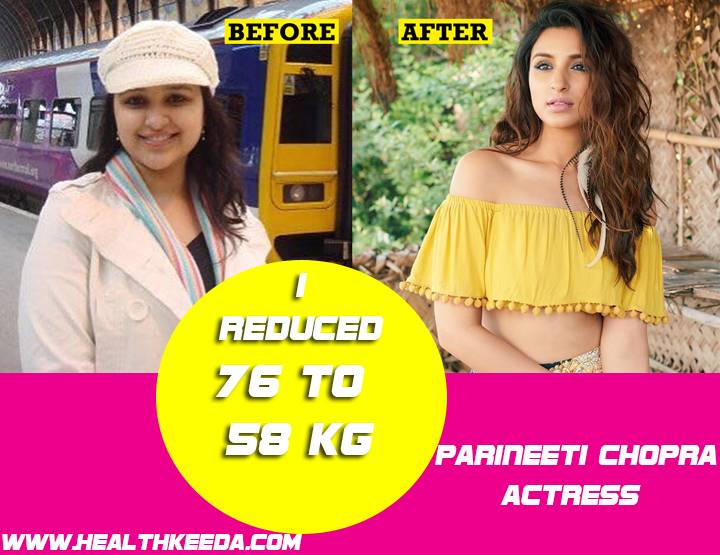 Parineeti Chopra
Unlike her cousin Priyanka Chopra, Parineeti Chopra never showed interest in maintaining fit body shape as she showed no intention to act in movies. However, she managed to enter the industry by losing certain among of her weight, but the Bollywood actress diet chart followed by the actress Parineeti hasn't provided her enough output on her bodyweight loss program.
Owing to which the actress approached experts in Austria and signed a detox program where she managed to attain the slim body figure.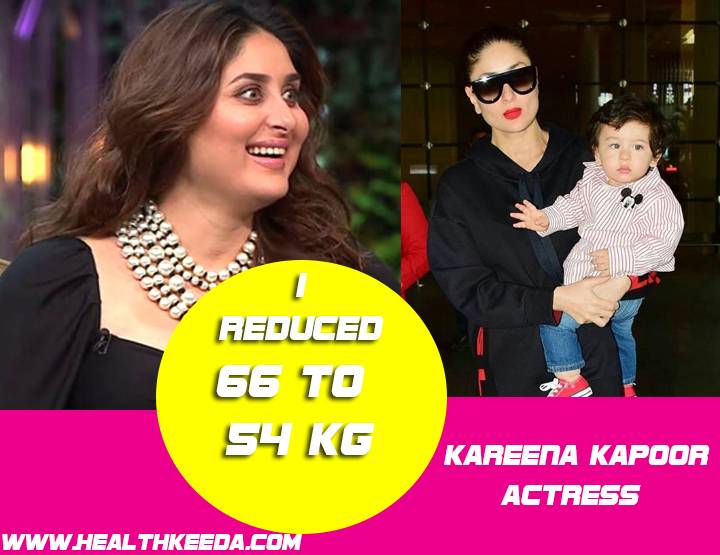 Kareena Kapoor
Well, everyone knows about Kareena Kapoor's fitness. The Bollywood actress well known as Bebo, appeared in chubby size during her recent pregnancy. However, the actress stuns everyone with her recent new look by following the strict diet plan along with involving in yoga and excessive workouts.
Ever since she managed to attain a size zero look, she has been in the media with the vital topic of Bollywood actress weight loss before and after.
Pro Tip – Shed excessive breast size while breastfeeding your infant