Virgo likes to be organized and lives for being perfect. They are practical and try to analyze every situation to find solutions to their problems. In general, they usually like to be flawless with the most compatible zodiac signs with Virgo.
Virgo is a worldly and peace lover. Virgo's are perfectionists and are passionate about what they work for. Virgo is kind, gentle, and loves pets and plants. People born between August 23 – September 22 will fall under the zodiac sign, Virgo.
Let's check out the series of Virgo compatibility signs now.
Most Compatible Zodiac Signs with Virgo
Virgo's are perfectionists and hardworking. People born under the zodiac sign Virgo are guided by Mercury, which makes them well organized and have a strong unbreakable character. Virgo is an earth sign which makes them nature and animal lovers. These are people who click those pretty pictures of the sky. Well, the best matches for Virgo are Sagittarius, Aquarius, and Aries.
---
Recommended Post –
---
1. Virgo and Sagittarius Compatibility
Virgo and Sagittarius Friendship Compatibility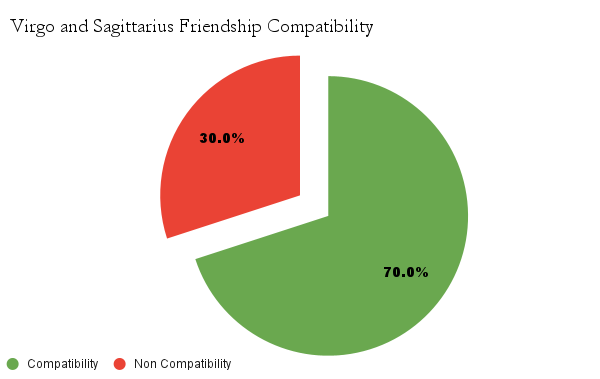 Both Sagittarius and Virgo value people and their choices, so they can get along easily. Virgo is friendly in nature and values the interests of other people; this makes them extremely compatible for friendships.
Virgo and Sagittarius Love Compatibility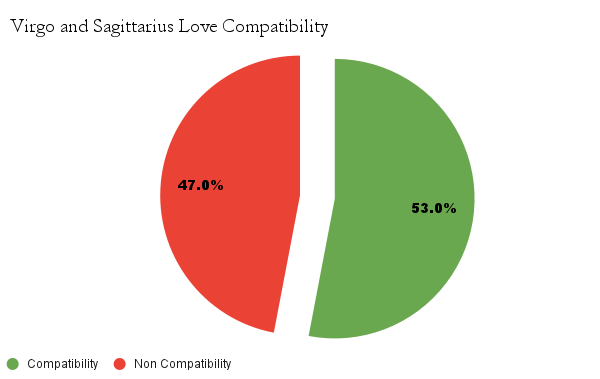 On the flip side, the best partner for September-born can be Sagittarius. Even though they have very different thinking styles and personalities, they can resolve them to have the best time together.
Virgo and Sagittarius Celebrities Couples List
They can also make a perfect pair according to their personality traits.
1. Mammootty – Sulfath Kutty
Mammootty (Virgo) and Sulfath Kutty (Sagittarius) married each other in 1979 and were blessed with a son and daughter. Even though it was an arranged marriage, the couple had no conflicts.
2. Akshay Kumar – Twinkle Khanna
Akshay Kumar (Virgo) and Twinkle Khanna (Sagittarius) married each other in 2001. This was more like a secret marriage; not many were aware of it when it happened.
---
Recommended Post –
---
2. Virgo and Aquarius Compatibility
Virgo and Aquarius Friendship Compatibility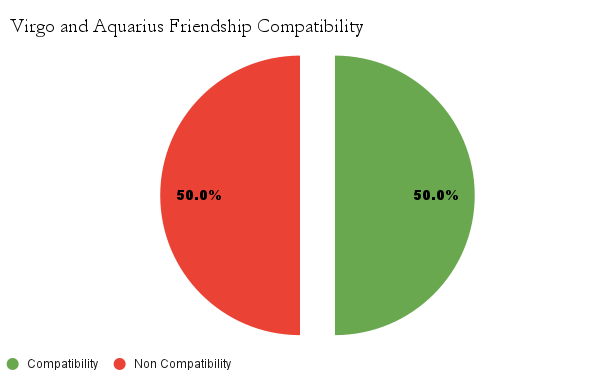 Aquarius and Virgo are on the same page regarding how they see the world. They can be the best versions of themselves if they are together and make the world around them a better place.
Virgo and Aquarius Love Compatibility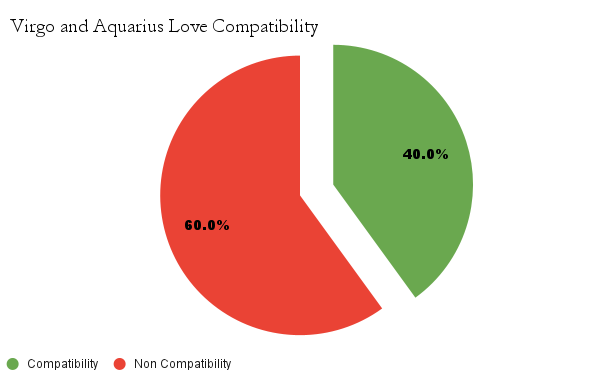 Virgo compatibility for love with Aquarius is quite high. The personality traits might be completely different, but these both can enjoy each other's company very well.
Virgo and Aquarius Celebrities Couples List
Aquarius, being the best match for Virgo, who can handle Virgo quite well, can have an everlasting relationship. But sometimes, Virgo can be so suspicious, which might lead to certain disputes.
1. Mahima Chaudhry – Bobby Mukherjee
Mahima Chaudhry (Virgo) and Bobby Mukherjee (Aquarius) were married in 2006, while their marriage was under the wraps for a long time. Then they got separated for some unknown reasons.
2. Ayushmann Khurrana – Tahira
Ayushmann Khurrana (Virgo) and Tahira (Aquarius) had their school-time love stories. Even after a very hard struggle in their careers, the couple managed to find love in each other.
---
Recommended Post –
---
3. Virgo and Aries Compatibility
Virgo and Aries Friendship Compatibility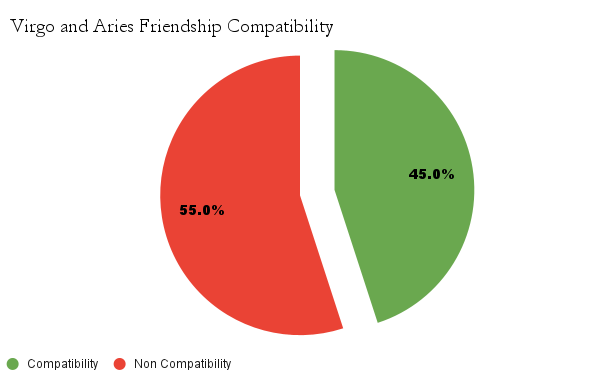 The facts for September Born state the friendly nature of Virgo, which can calm down the fierce nature of Aries. These can be friends with the best everlasting memories.
Virgo and Aries Love Compatibility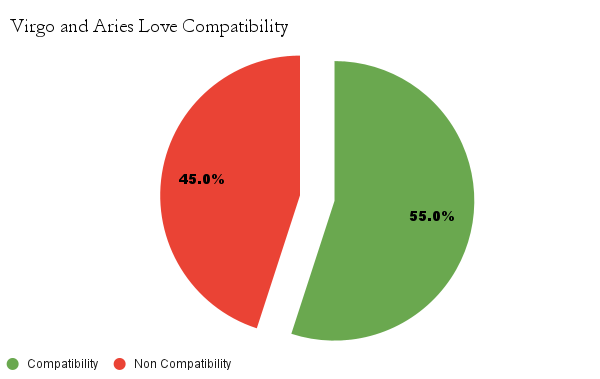 Virgo compatibility for love can be Aries. Both can calm down each other's issues and settle down easily. But, they are not likely to fall for each other; in the first instance, it needs time and passion. But they will be extremely loved by each other once they confess.
Virgo and Aries Celebrities Couples List
Despite all the mismatched behavioral traits, their emotions will be highly interlinked. This can give the base of a stable relationship.
1. Kareena Kapoor Khan – Saif Ali Khan
After four years of dating, they finally tied the knot in 2012. Recently Kareena (Virgo) revealed she said no to marriage before saying yes twice. But she eventually fell hard for Saif (Aries) and had the best family.
2. Sudeep Kiccha – Priya Sudeep
Sudeep Kiccha (Virgo) and Priya Sudeep (Aries) were almost in the position to end their relationship. They even had taken actions legally, but it is really amazing how they realized they wanted each other forever.
Least Compatible Zodiac Signs with Virgo
Virgo's best compatibility might not lie in the zodiac signs Taurus, Cancer, and Capricorn. Never pair a Virgo with any of these zodiac signs because they can easily get irritated and mess up their relationship. But, Virgo might figure out the solution easily as they usually do.
1. Virgo and Taurus Compatibility
Virgo and Taurus Celebrities Couples List
Taurus may or may not fit in to be Virgo's perfect match, while both prefer the reality of life then assumptions. They need to put effort into making it work.
1. Rajkumar Rao – Patralekha
Rajkumar Rao (Virgo) and Patralekha (Taurus) had ended their very long courtship of 10 years. They had their marriage in 2021. So they really had a long time to understand each other well.
2. Chitrangada Singh – Jyoti Randhawa
Chitrangada Singh (Virgo) and Jyoti Randhawa (Taurus) were married till 2014 from 2001. They were legally divorced for some reason.
2. Virgo and Cancer Compatibility
Virgo and Cancer Friendship Compatibility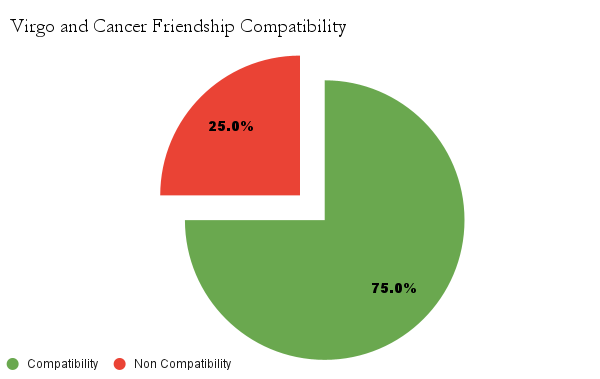 Cancer and Virgo Friendship Compatibility is plain as a slate. It depends on their emotions and beliefs to get the bond.
Virgo and Cancer Love Compatibility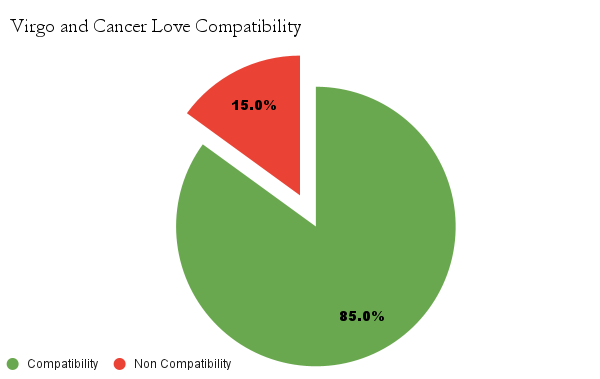 As it was mentioned above, both need to be open and speak out to make the relationship work.
Virgo and Cancer Celebrities Couples List
In this relationship, efforts really matter. Love is secondary, while mental state and maturity matter the most for a relationship between Virgo and Cancer.
1. Rishi Kapoor – Neetu Singh
While Rishi Kapoor (Virgo) and Neetu Singh (Cancer) fought many times for reasons like domestic violence, they eventually got together. Neetu Singh seems to be the pathfinder of their relationship.
2. Priyanka Chopra – Nick Jonas
Despite all the social media cribbing, Priyanka Chopra (Virgo) and Nick Jonas (Cancer) found their eternal love to keep them together. Their baby is really cute.
3. Virgo and Capricorn Compatibility
Virgo and Capricorn Friendship Compatibility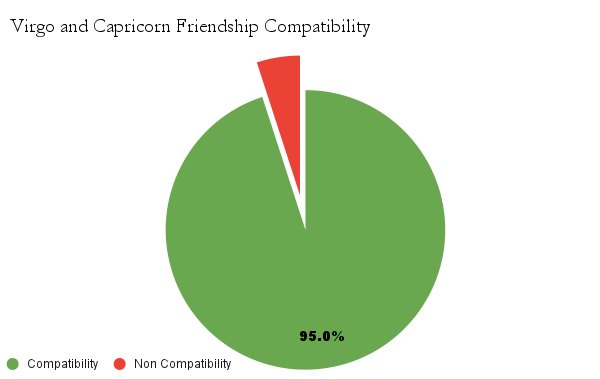 Capricorn compatibility for friendship with Virgo might be mid-if you are looking for the best time together. Both have similar traits.
Virgo and Capricorn Love Compatibility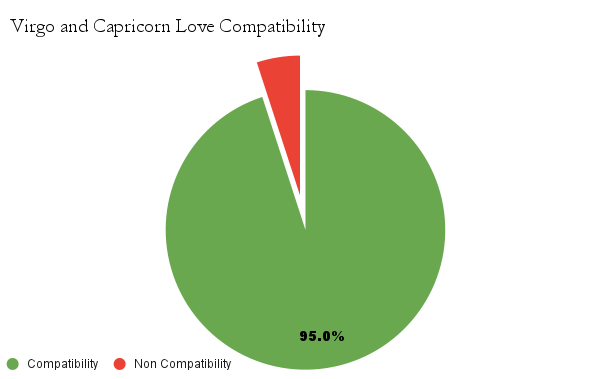 Both have similar traits, and their practical nature will have the highest expectations regarding love. If you think you can handle it, go for it.
Virgo and Capricorn Celebrities Couples List
Both signs require utmost love and care; they thrive for everlasting support. Maturity in understanding things will be needed.
1. Gauhar Khan – Zain Darbar
Gauhar Khan (Virgo) and Zain Darbar (Capricorn) had their love in a lockdown period. They met in a store and instantly clicked. They tied the knot at the end of 2021.
2. Eijaz Khan – Pavitra Punia
The Bigg Boss 14 love couple Eijaz Khan and Pavitra Punia are the definitions of a clingy couple. They usually post each other on their social media accounts to spread out their love for each other.
Conclusion
Neither a friendship nor a relationship will last forever if the right steps aren't taken to keep it stable. Therefore, we hope you found your match among our most compatible zodiac signs with Virgo.