The kind of haircut we get defines the kind of taste we have in fashion. A haircut should match our face shape, so today, we will discuss hairstyles for oblong face shape women.
Hairstyles for other face shapes – Round Face Shape | Square Face Shape | Oval Face Shape | Heart Face Shape
How do you tie your hair on an oblong face?
You should always make a hairstyle that goes well with your face's shape. It should be able to highlight the best facial features. For example, you can tie your hair in the following ways that suit your oblong face:
●       Pigtails with tendrils
●       Braided side bun
●       Sleek low ponytail
●       Side ponytail
Is an oblong face attractive?
Oblong faces are considered one of the most attractive face shapes. A long face shape diverts the focus to your smile and makes it look like you have a pretty smile. There are many oblong face shape celebrities, including Kim Kadarshian.
We all know what a beauty she is. It depends on how you make your face look attractive. Highlight the best features of your face with your hairstyle and see the number rise on the attractiveness scale (totally imaginary thing).
What does an oblong face look like?
Many girls don't know what the shape of their face is, but this isn't a problem that can't be solved.
If you're wondering if the shape of your face belongs to the oblong category, then you should know that an oblong-shaped face has the following characteristics:
●       The length of the face is more than the width.
●       The width of the face is narrower.
●       Have a pointed chin
●       The forehead is wide and tall and might get round near the hairline.
●       The width of the face is more at the forehead.
●       The sides and cheek lines are straight.
If you ticked all the features yes, then congrats, you have an oblong face.
Is Short hair good for an oblong face?
4. Is Short hair good for an oblong face?
Short hair looks beautiful on an oblong face, especially when you keep the long face haircuts female to chin-length or ear-length.
Your hair should fall down, and the volume should be downwards. Never create more length to your face by keeping your short hair in an upward style like spikes.
To flatter your type of face, you should get bangs for such hair length. As oblong faces tend to have a tall forehead, it can make short-length hair weird, so to avoid this type of weirdness, fringes will do the job for you.
Blunt bangs, side-swept bangs, and curtain bangs are recommended choices. These bangs will cover your forehead fully or partially and make your face look wide.
Now let's look at some of the hairstyles for oblong face shape women –
Loose Waves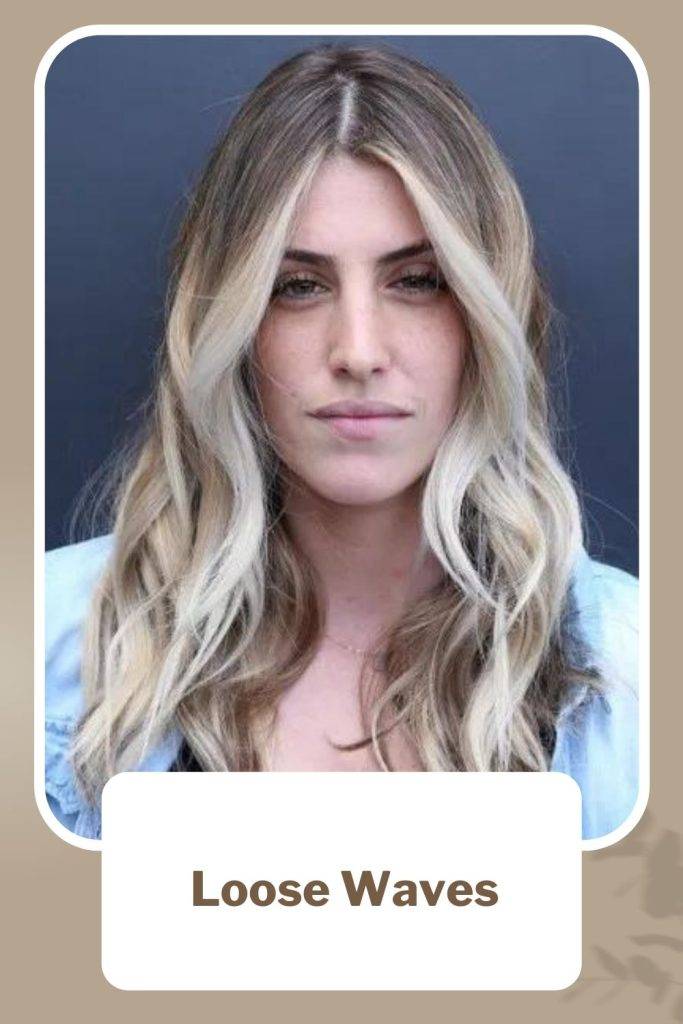 The trick to making your oblong face look not so long is by keeping your hair in long and loose waves. Your long hair will cover the long length of your face.
When loose waves fall on your cheekbones, it will add to the width of your face.
Recommended Post – Medium Hairstyles for Oblong Face Shape Women | Short Hairstyles for Oblong Face Women | Long Hairstyles for Oblong Face Shape Women
Layered Hair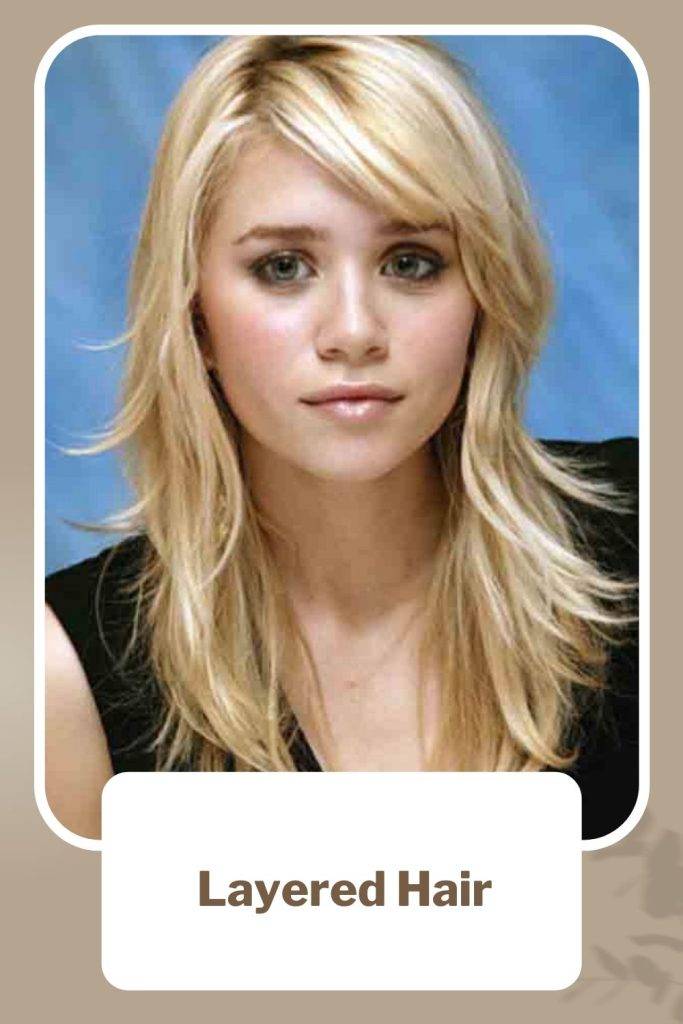 When your face shape is oblong, you need to create volume around your face, and layered hair will be the perfect tool.
The layers will create much volume near your face, creating the impression of more width on your face.
---
Recommended Post
---
Thick Side Swept Bangs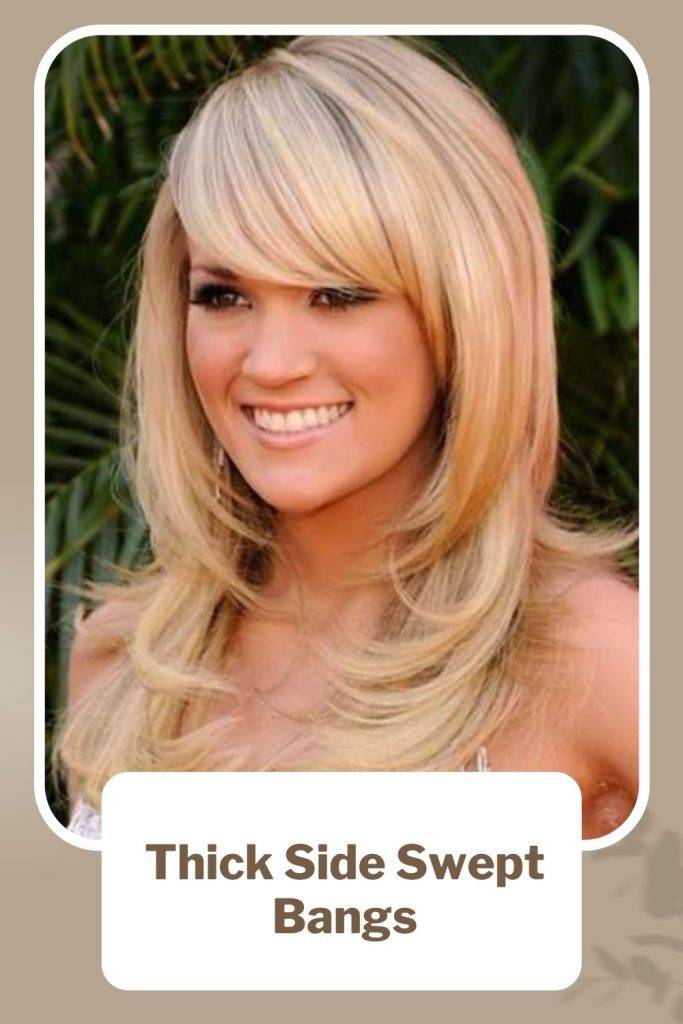 Oblong faces have a tall forehead, so you need something to even frame your face. Thick side-swept bangs will cover most of your forehead and create the impression of more width.
In addition, it will shift the focus away from the long length of your face.
Classic Side Sweep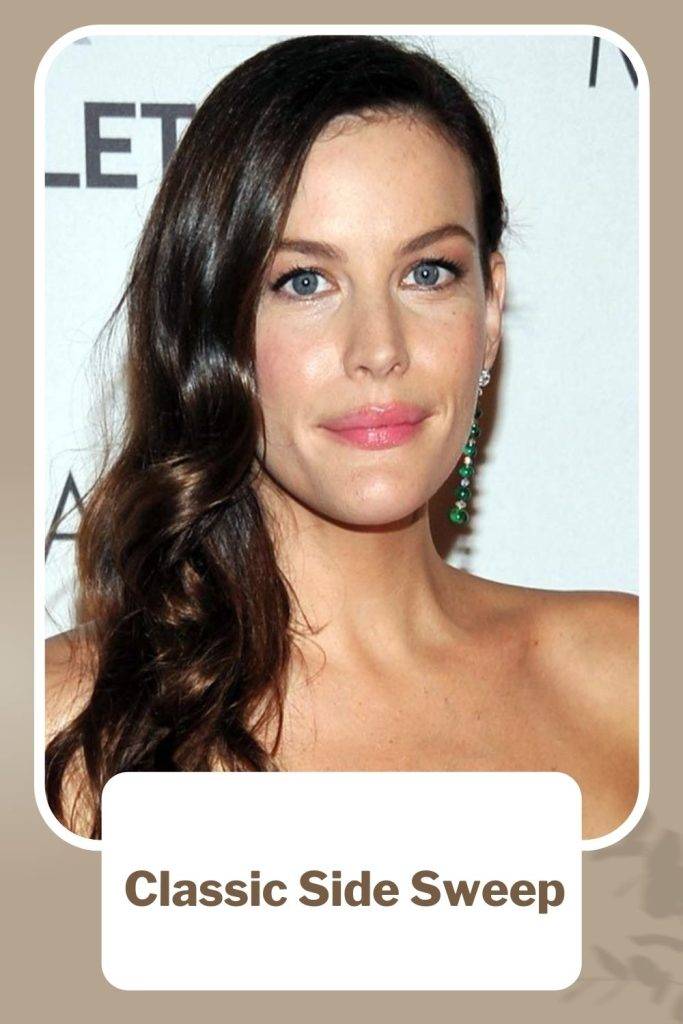 Enhance your long face by getting your hair in a classic side sweep. You should keep your voluminous waves swept on one side of your face as it will act in contrast to your oblong face.
You can let your hair fall down your forehead for a beautiful look.
---
Recommended Post –
---
Low Curls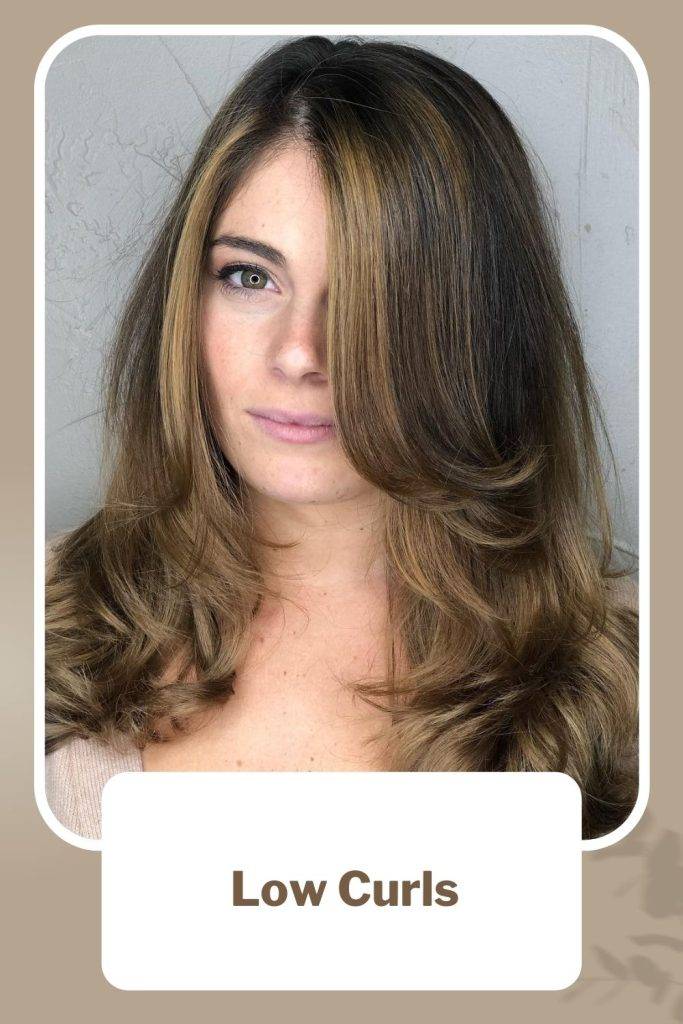 The point of low curls is to beautify your oblong face instead of hiding the length. Curl your shoulder-length hair only at the ends and keep the partition exactly in the middle to create an elegant look.
You can also get golden highlights around the roots to compliment your face.
Short Bob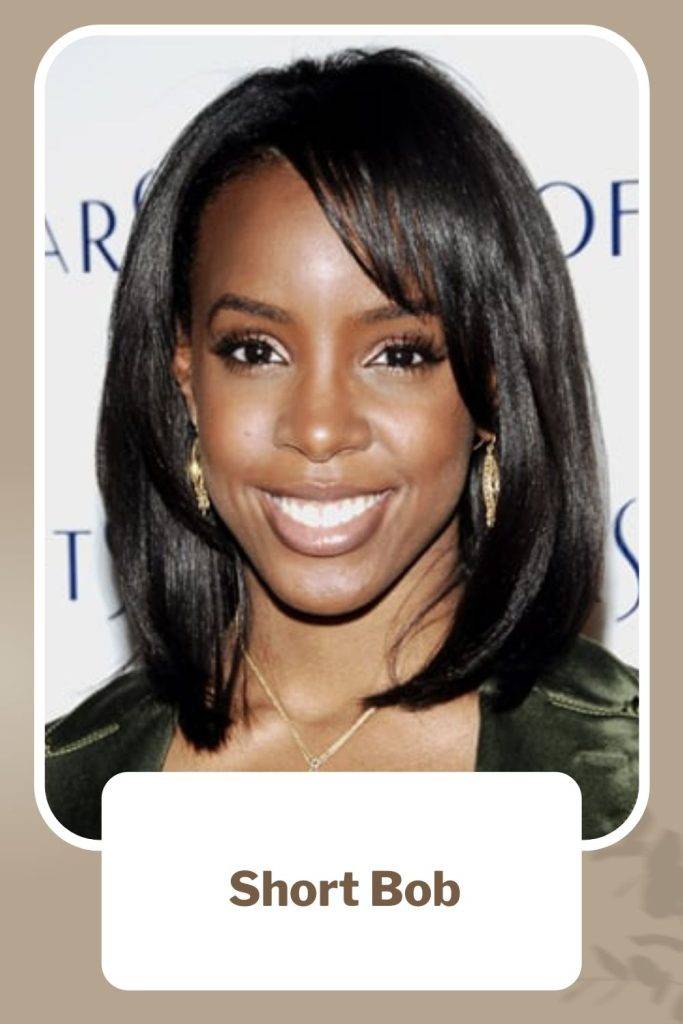 Short bobs create the impression of width on your face. Keep the length layered and graduated from framing your face. You can keep your hair wavy if you have thin hair for a thick hair look.
Curtain bangs will definitely go with a short bob. Let your short hairstyles for oblong faces be wavy and messy. It is the perfect hairstyles for long faces and big foreheads.
---
Recommended Post –
---
Half-Up Shaggy Curls
The girl in this picture created a small pouf that added to the length of her face, but her shaggy curls on the sides counteracted the long length.
Parted from the middle, shaggy curls hairstyles create a voluminous look and an illusion of width near your cheekbones. Perfect look for special occasions.
Side Ponytail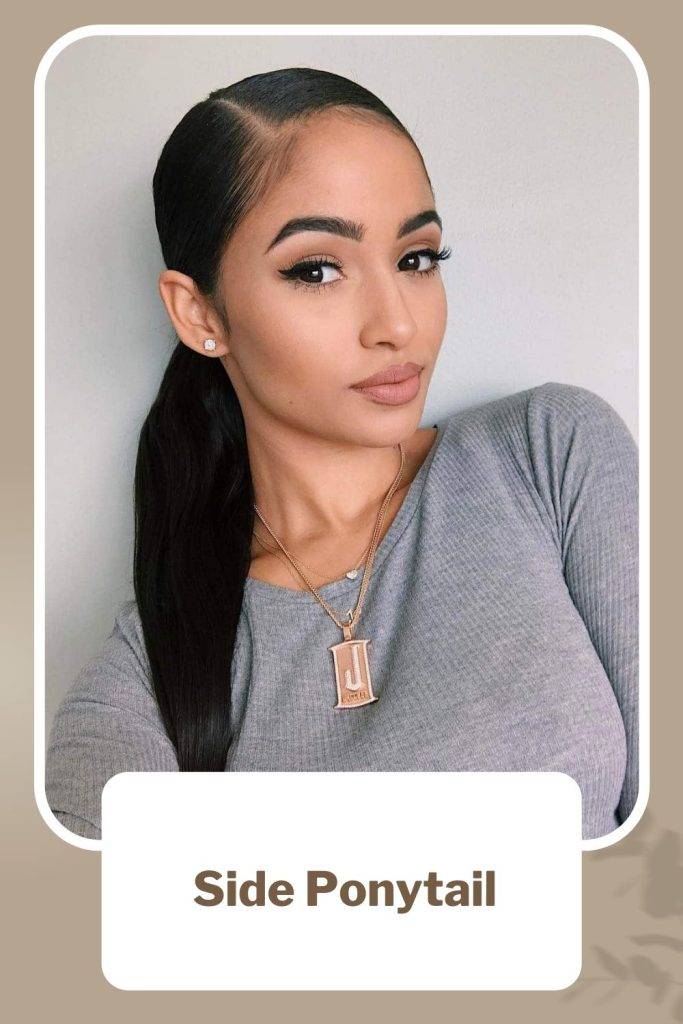 When you have the gift of long hair, you can experiment with different ways to style it that suit your face. A simple low-side ponytail with a deep side parting will alter the long shape of your face and make your tall forehead look smaller. Keep your ponytail wavy.
---
Recommended Post –
---
Bumped Up Waves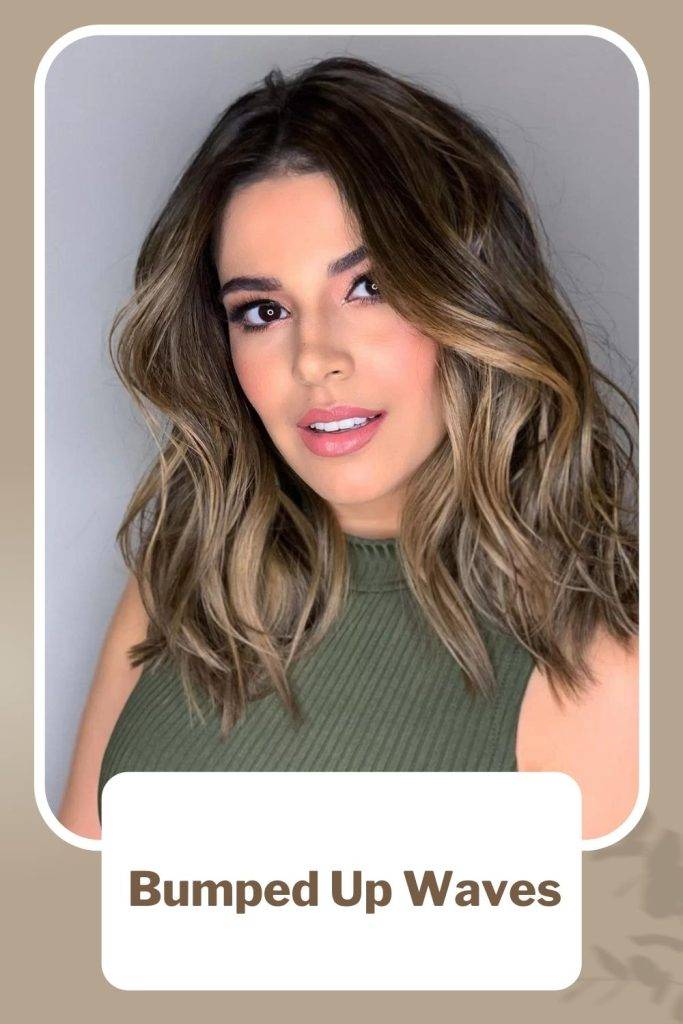 Add volume to all sides of your face by making a pouf in the front, with voluminous waves on both sides. You will get a bold and edgy look because there's tons of volume in your hair.
Bumped-up waves make your face look small because of increased volume and long waves. It is a good option of hairstyles for long faces over 50 age.
Long Lustrous Waves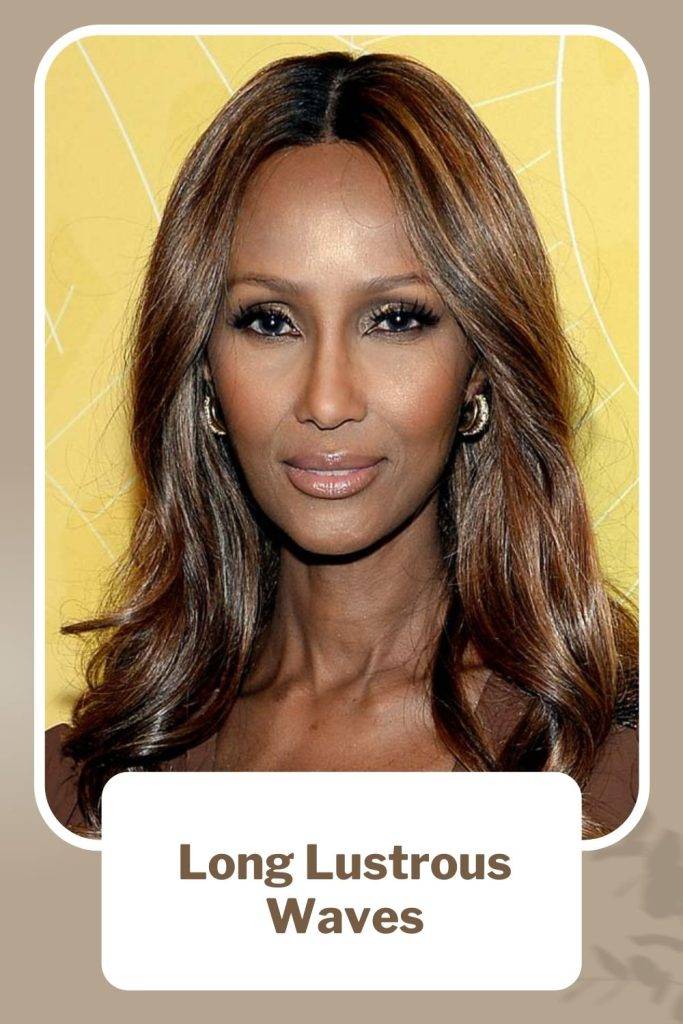 An evergreen hairstyle, Long lustrous waves will flatter your face shape perfectly. It will make your face width look more than it's in real.
When the center-parted waves fall on your cheekbones and then on your shoulder, they divert focus from your long forehead. The bounciness of the waves is perfect for hairstyle for long face Indian women.
---
Recommended Post –
---
Slicked Down Center Parting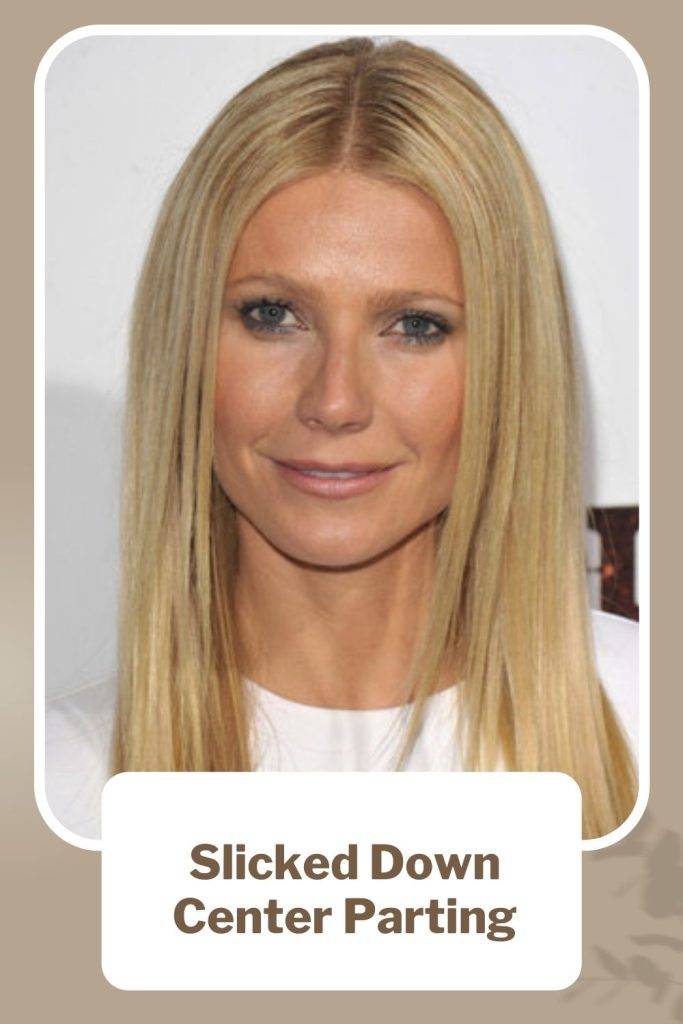 Sweep your long voluminous hair behind your ears to make your oblong face look wider. It can be considered one of the professional women hairstyles because the slicked-down look is very neat.
Let your hair fall in loose waves. It's a pretty bold hairstyles for long face thin hair.
Side Parted Glory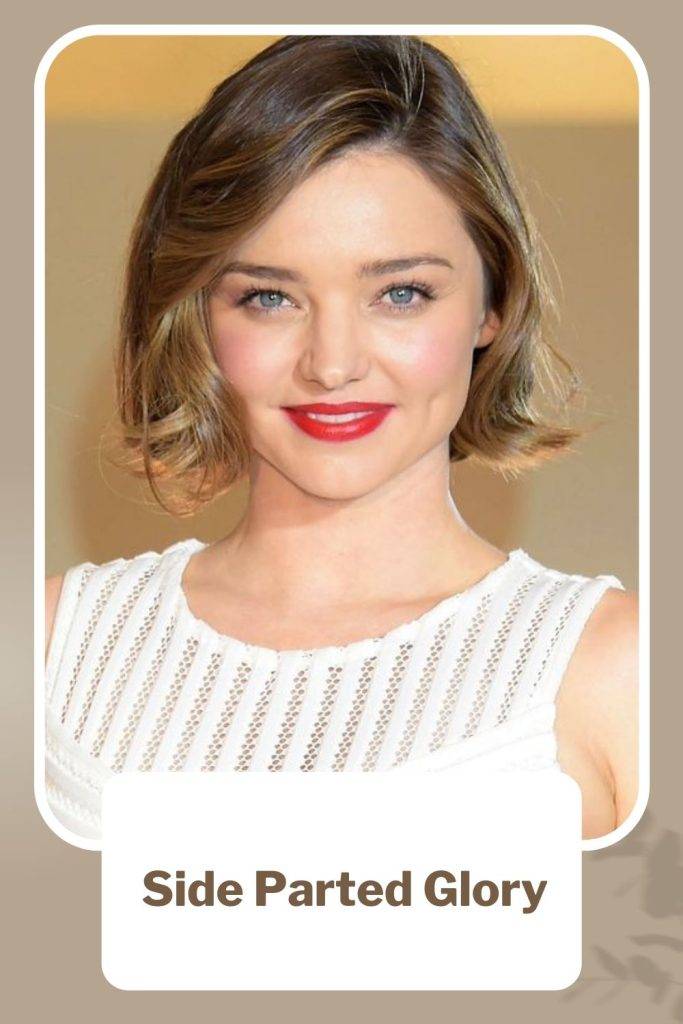 Side parted hair will cover most of your forehead, so the visible part will be very small. When you part your hair from the side, you cover one side of your face, so it doesn't look that long. Messy or wavy hair will create the illusion of width.
---
Recommended Post –
---
Wispy Blonde Hairstyles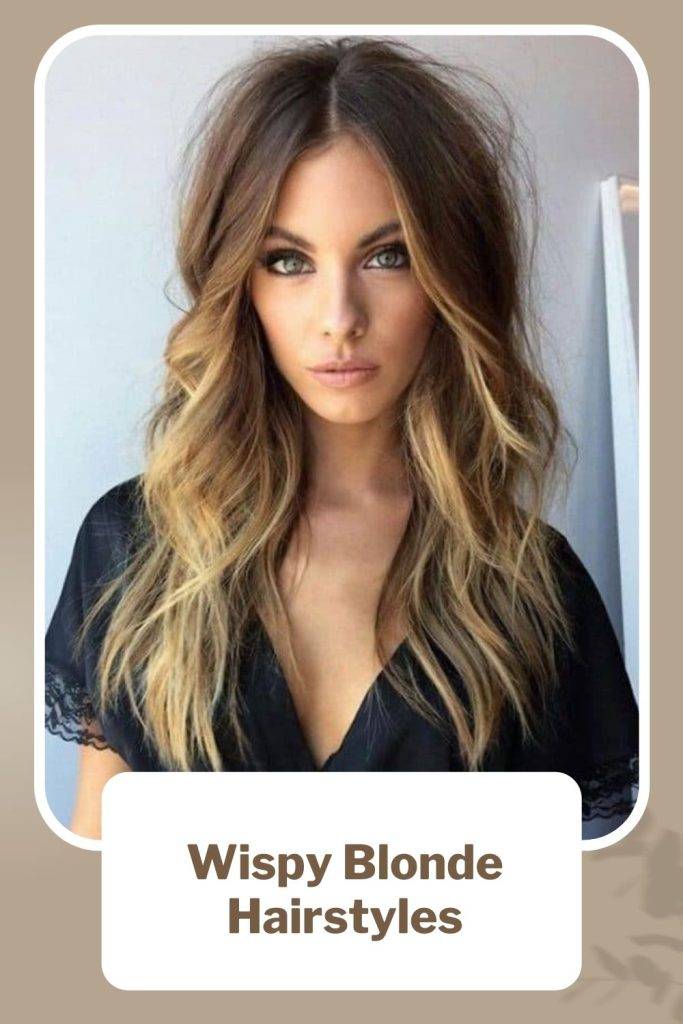 A long forehead and hair can make your face look longer, so wispy bangs will work for you. It will cover your whole forehead, and your blonde hair color will create the impression of volume near your face. Wavy hair will add to the look.
Angled Bob with Layers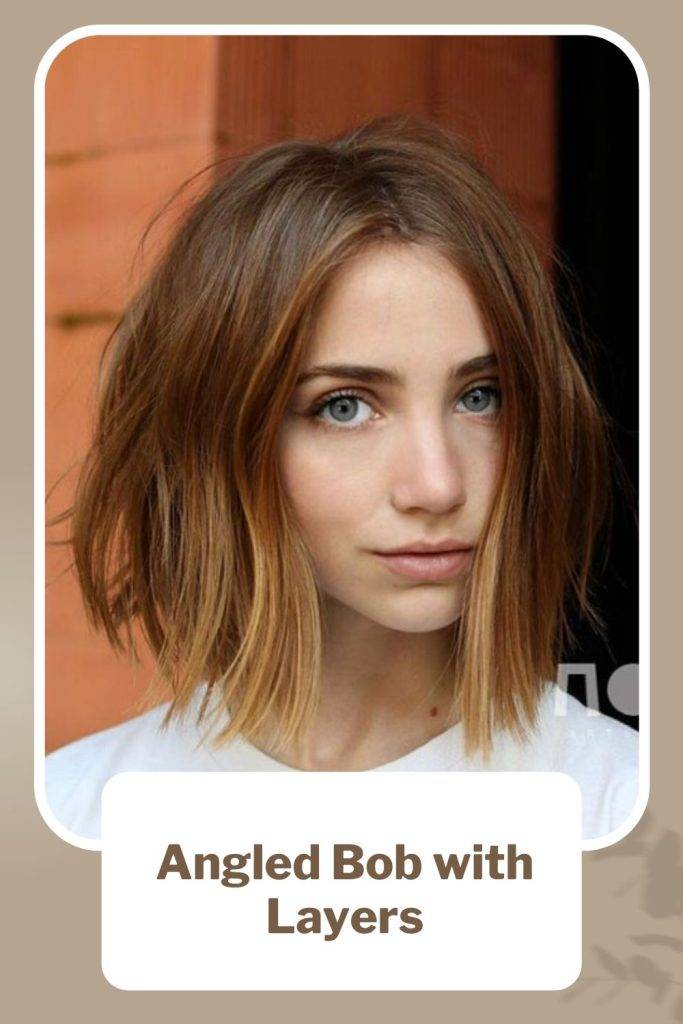 Get your short-length hair in an angled bob because it flatters your pointed chin. The different layers of your hair will fall on different parts of your face, making your face look wider.
You can side part your hair to diagonally cover your forehead.
---
Recommended Post –
---
Fishtail Braid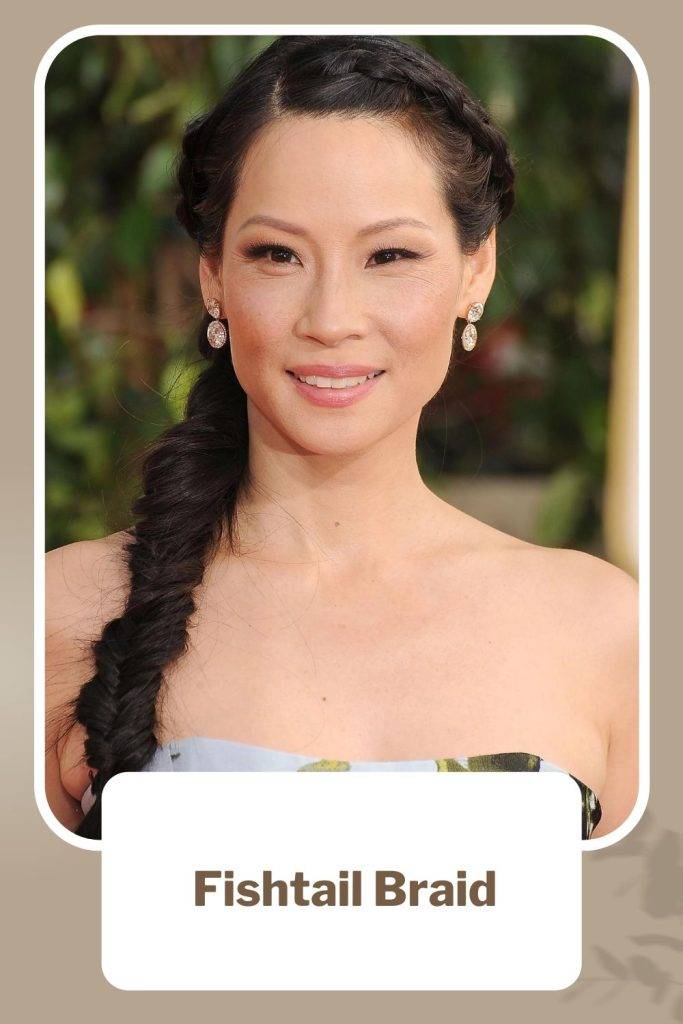 A fishtail braid is one of the long hair hairstyles that flatter your face type. The braids falling down your shoulder shows that you love to flatter your face length.
Also, a deep and voluminous side part will cover half of your forehead. Keep your hair messy for a voluminous look.
Low Ponytail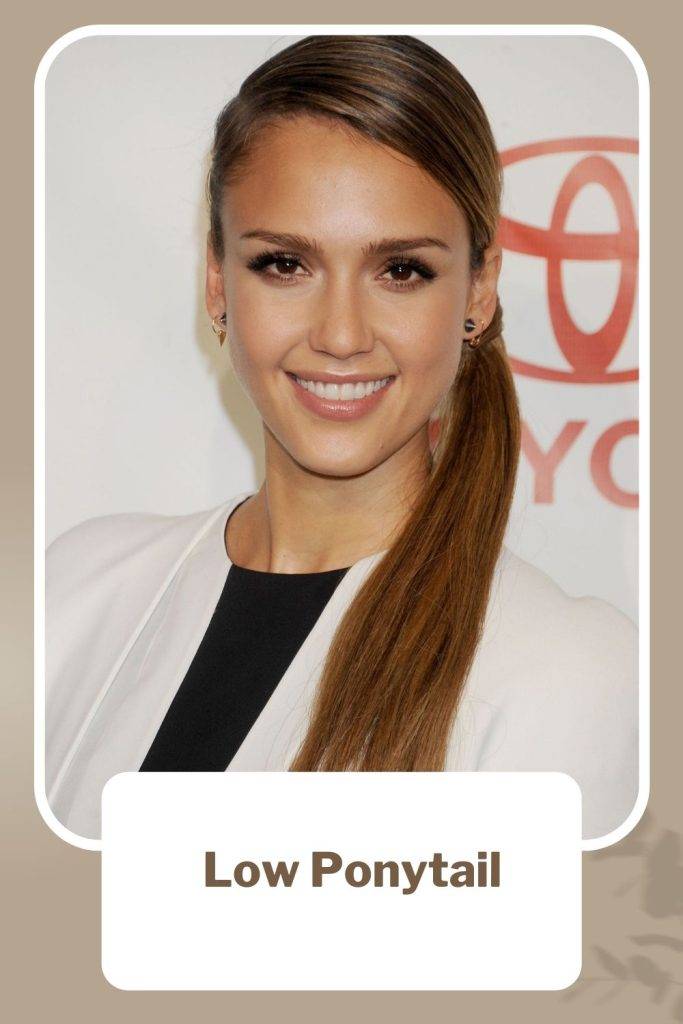 A low ponytail with long fringes will enhance your facial features. Keep the messiness in your hair as it will create volume. Keeping your hair center-parted will make it look like you have a wider face. Your cheekbones and pointed chin will also get enhanced with a low ponytail. This low ponytail is a best hairstyles for long face over 50 women.
---
Recommended Post –
---
Wavy Hairstyles with Layers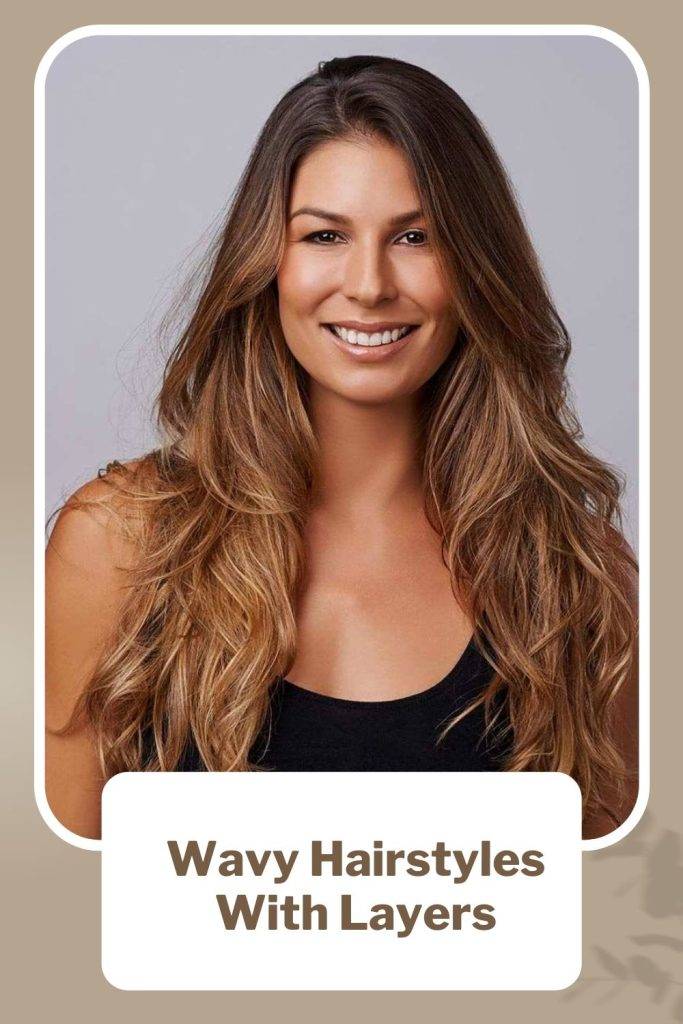 Wavy hair will be one of the trendiest hairstyles for Oblong face shape in 2023. When you get your wavy hair cut in layers, they create more volume, and each layer falls on each part of your face. The layers make your face look wider and cover your forehead.
110 Images of Oblong Face Shape Hairstyles
Conclusion
Now that you've got your hands on this exclusive list, you'll never run out of best hairstyles for oblong face shape women.
So show your friends that you have got some fashion statement to make. Don't forget to follow a hair care routine for healthy and shiny hair.