If you're wondering what hairstyles for girls would look beautiful, then check out our list of 10 gorgeous hairstyles for thin girls just for you.
Hairstyle defines our whole look. No girl in this world goes out without making a hairstyle (messy hairdos count too) that matches her outfit, where she is going, and other relatable things like that. Styling our hair the right way decides how good we will look in an outfit.
What hairstyles are good for skinny girls?
There are three types of skinny girls- short, medium, and tall heightened girls. It's just saying that short hair makes you look taller, so if you want to show people how you magically grew a few centimeters overnight, you can go for short hairstyles for thin girls.
Girls whose heights are from medium to tall can go for long hair as it flows down your body line and makes you look a little short from your usual height. However, both these hairstyles suit well on skinny girls.
What kind of haircut makes hair look thicker?
If you're looking for haircuts that make your hair look thicker, then there is no particular haircut name we can give you. However, there are several gorgeous hairstyles for thin women's faces you can get, and we're going to tell you the best ones below:
1. Wavy bob
2. Pixie with side bangs
3. Deep side part
4. Layered mid-length hair
What hairstyle suits a thin face?
Let's look at some of the hairstyles that will suit a thin face and enhance the beautiful facial features.
1. Shaggy Lob
2. Long wavy hair
3. Sleek bob with curtain bangs
4. Layered wavy bob
Does a fringe slim your face?
It all depends on the type of fringe you're getting because they are of many types other than the common ones. If you want to create an impression of a slim face, then get bangs that are short in the center and long in the ends on your long hair. They will elongate your face and give you a slim look. However, if you keep blunt bangs, they will make your face look round.
How can I make my skinny face look thicker?
Apart from eating a healthy diet, certain hairstyles can give an impression of a fuller face when it's slim in real. To make a skinny face look thicker, you need texture and volume hairstyles.
For example, you can create a voluminous style in your crown area like a pouf or get a layered haircut. Bangs would also be a great choice in this regard.
Is curly or straight hair more slimming?
Straight hair gives a thinner look but not to your face. As they are thin in texture, it shifts all the attention to your face. Even when your face is thin in reality, it will seem more round and fuller when you have straight hair.
On the other hand, curly hair will make your face look slim but do not get tight curls. Loose curls is a perfect option hairstyles for thin girls.
Let's show you some beautiful hairstyles for thin girls. Whether long or short hair, we've got the perfect style for each of you, beauties.
Side Bangs Style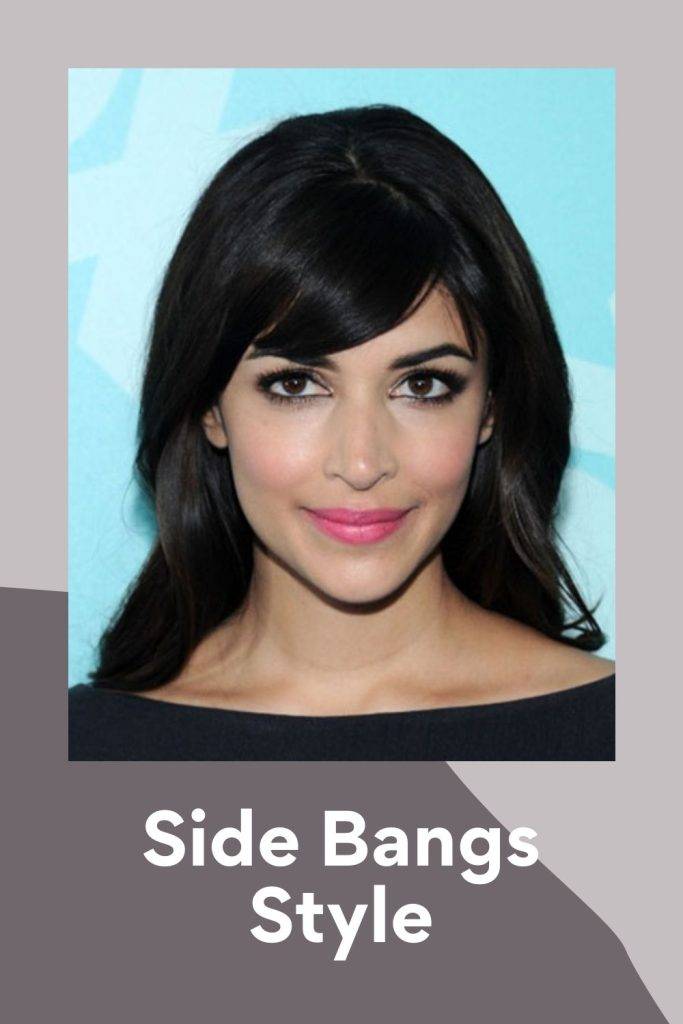 If you want some 20s women hairstyles, then get side bangs. They are beautiful, cover your forehead (if it's big, then it's an advantage), and are a great fit for round-shaped faces.
Your body is thin, but your face can be of any type. Side bangs are recommended to only those with a round face as it suits their face.
Recommended Post – Hairstyles for Thin Girls | Hair Trends for Girls | Bollywood Inspires Short Haircuts for Girls | Hairstyles for Tall Girls | Medium Hairstyles for Girls | Hairstyles for 20s Girls | Teen Girls Hairstyles
Soft Curls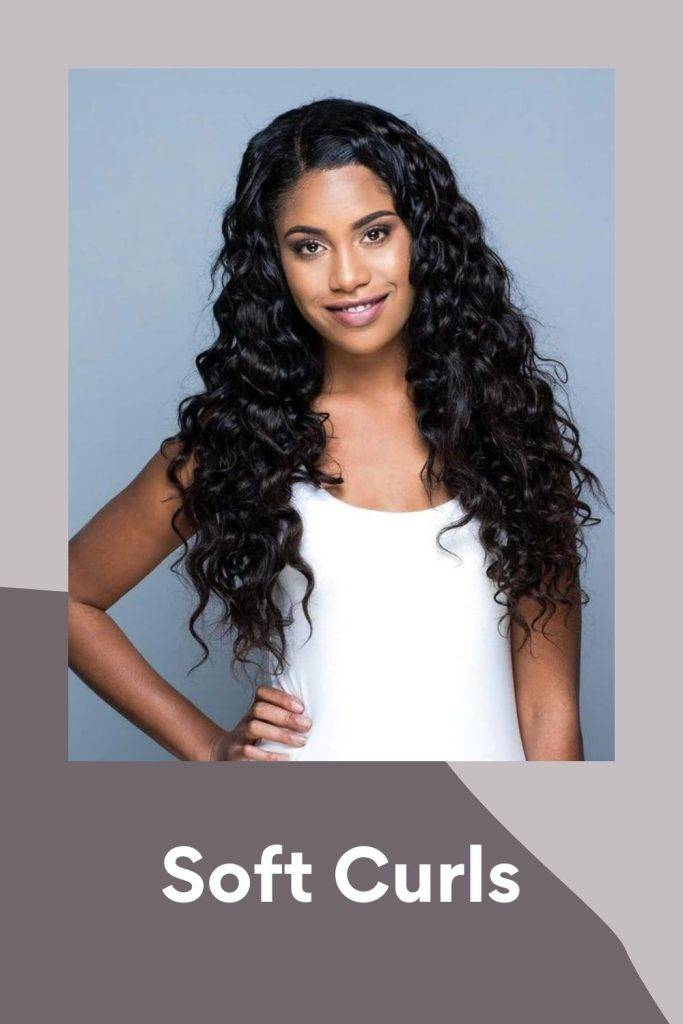 If you want to keep your hair neither wavy nor curly but somewhere between them, you should go for soft curls. Soft curls usually start from the lower middle of your hair till the ends. It has a more decent look to be one of the professional hairstyles for women.
Soft curls is the best hairstyles for slim black ladies and don't even require a hairspray to hold them.
Recommended Post –
Bangs
Earlier, we told you about side bangs, but you can get other types of bangs styles too, like curtain bangs, wispy bangs, baby bangs, arched bangs, short bangs, textured bangs, and blunt bangs.
They look absolutely gorgeous on thin girls. Bangs look good on any length and texture of short hairstyles for thin women's hair.
Simple Waves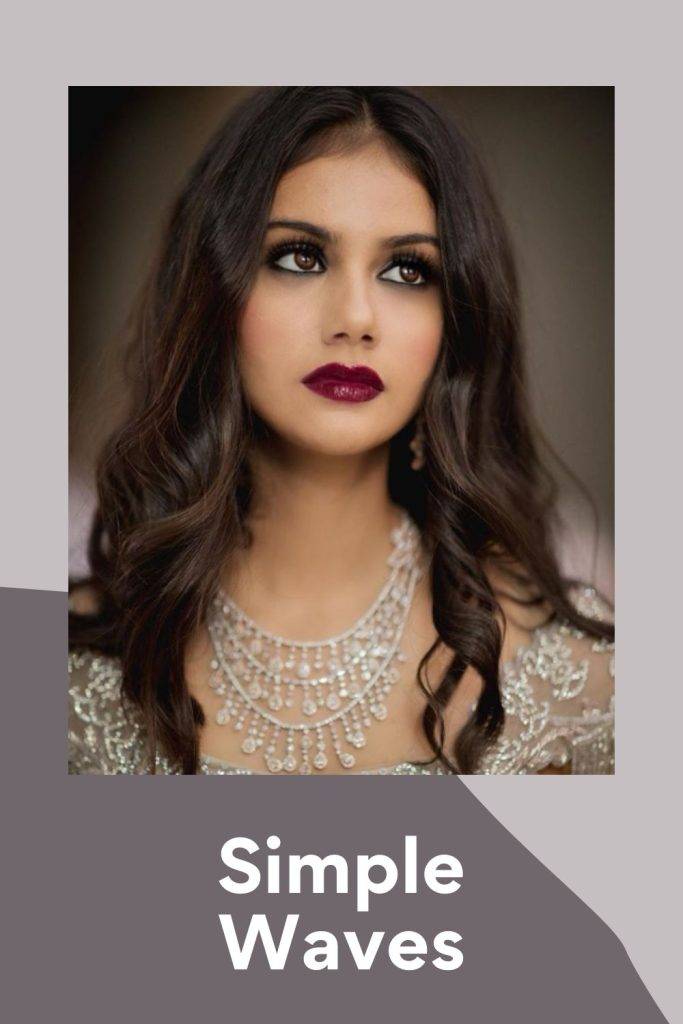 Simple waves hair means when your hair is a little round or curved from top to bottom. Those who have naturally wavy hair can relate to this. If you have straight hair, you can easily create simple waves by typing your hair in a braid overnight.
Simple waves are one of the great hairstyles for tall girls with long hair. It's a great hairstyle for informal outings. For similar wavy hairstyle check out Kiara Advani Hairstyles and Kareena Kapoor Hairstyles.
Recommended Post –
Princess Curls Look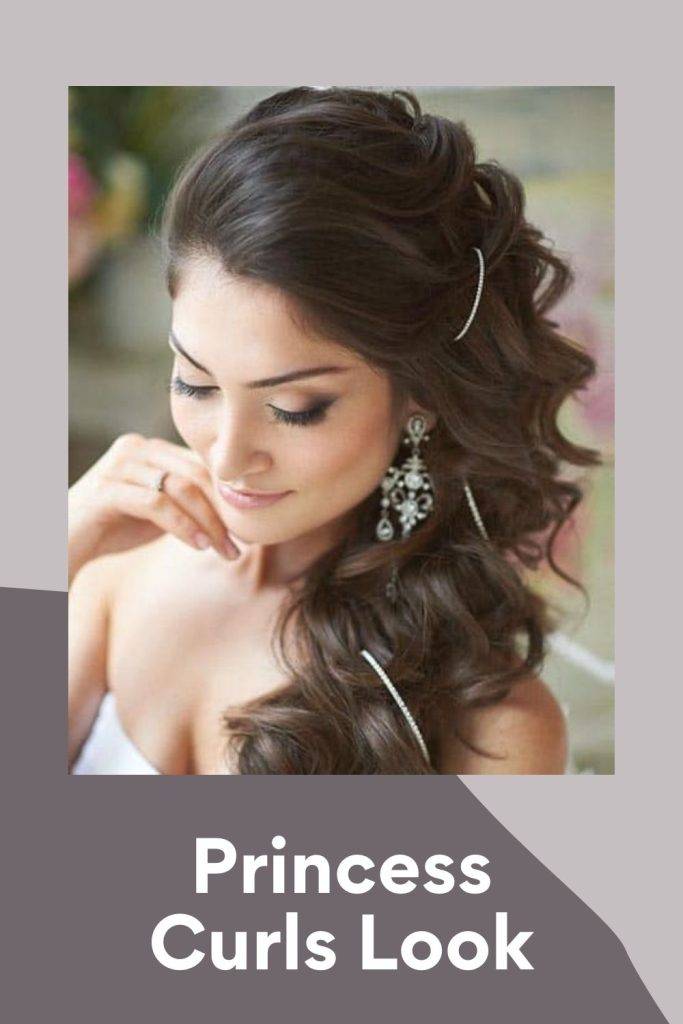 Have you ever wanted the Disney princess curly hair as a child? If you didn't get it back then, you could get it now. You can make this style perfectly only when you have thick hair.
Take a bunch of elastic rubber bands and start tying your hair in thin little buns. Leave them overnight and take the rubber bands off. Your princess curls look is ready.
The Modern Vibe
Many simple haircut for tall skinny girl can give you a modern vibe. For example, you can get pixies, straight bobs, and lobs, or you can make hairstyles like a half tie, messy bun, boxer braids, and dutch braids.
These hairstyles for thin hair come with a modern vibe that makes you look like the coolest person in the room.
Recommended Post –
Braided Curls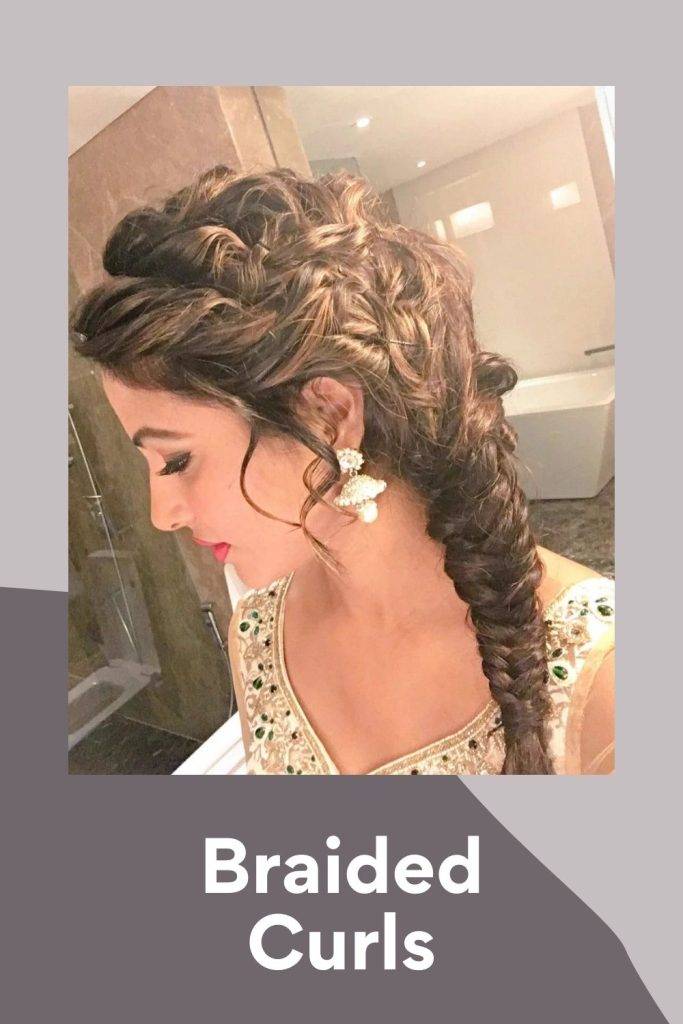 Now you can get curls without even applying heat to your beautiful hair. How? You can get beautiful curls using the braided curls method.
Tie your hair in several braids, not the classic braid, but other than that. Leave them for a few hours, or even better, leave them overnight. Untie them, and you have beautiful curls with you.
Simple and Straight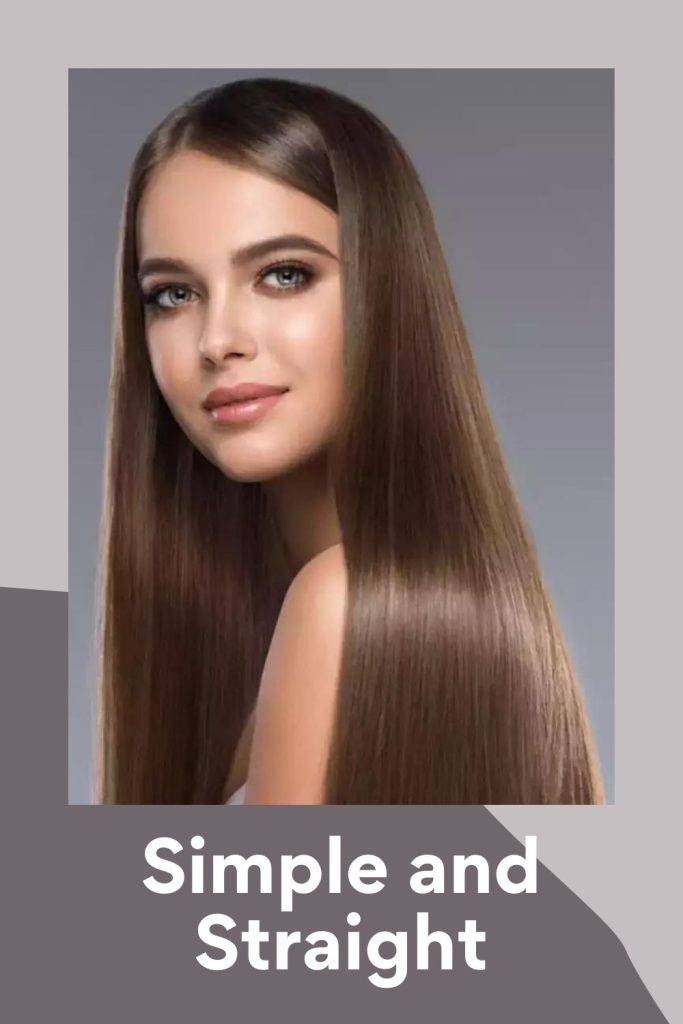 If you go to work daily and look for working women hairstyles, you can go for a simple and straight hair look. It looks classic, chic, and formal. You can keep your hair center-parted, side-parted, or tied in a ponytail.
All of these would go with your formal attire and environment. You don't even have to make any efforts to make this haircut for tall skinny girl. For straight and shiny hairstyles visit Janhavi Kapoor hairstyles.
Recommended Post –
The Low Bun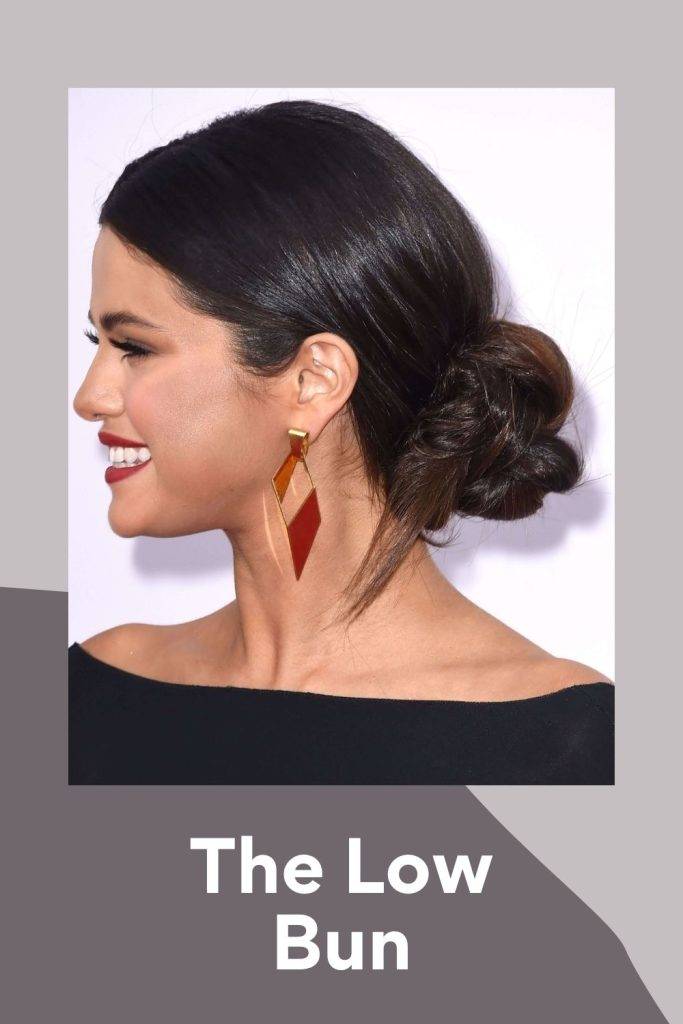 Low bun is perfect for special occasions that require wearing long gowns or ethnic dresses. For example, you can make a low bun while attending a wedding, engagement party, or some holy event.
It's easy to make and looks great on beautiful ethnic outfits. In addition, you can get a little creative by making side braids or curly hair near the ear. It is a one of the best haircut for short skinny girl.
For similar low bun hairstyles check out Deepika Padukone Hairstyles and Anushka Sharma hairstyles.
Side Curls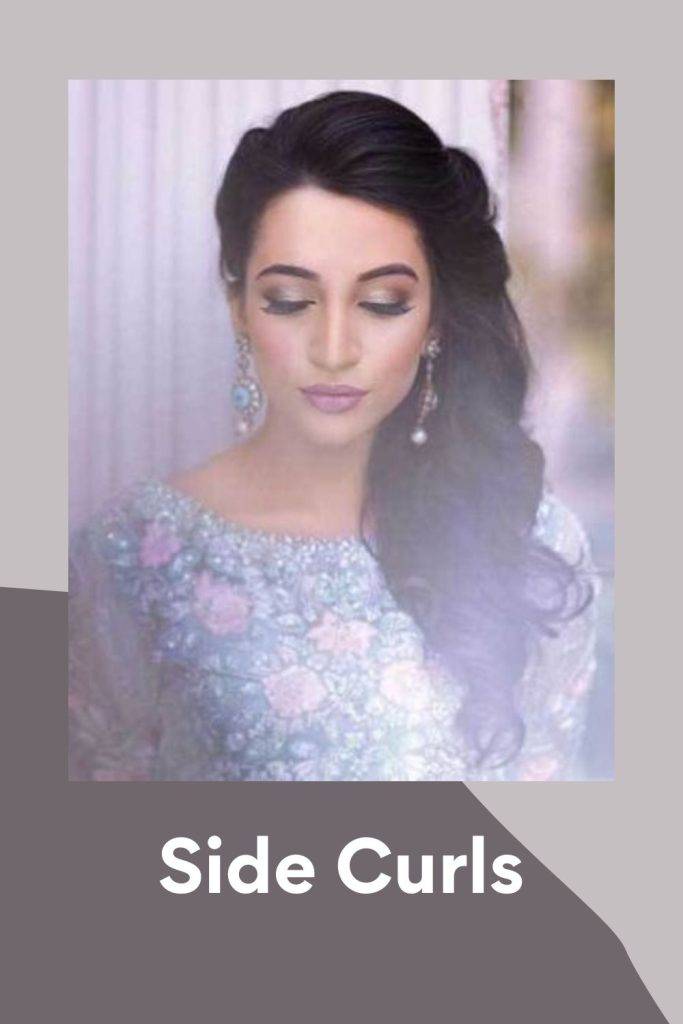 Side curls mean when you keep your hair side-parted and curly. You can curl your hair in tight, soft, or medium curls; it all depends on you. But make sure you are side parting your hair first before curling them.
Then, use a hairspray to hold the curls to stay the same for a long time. For Similar side curls you must visit Jacqueline Fernandez Hairstyles and Sara Ali Khan hairstyles.
80+ Hairstyles for Thin Girls
Recommended Post –
Conclusion
Thin girls often get confused about which hairstyle will suit them, but there's no more space for confusion in your heads.
So get up, try these hairstyles, and show all the people who said you couldn't look good in any hairstyle just because you're thin.
So many celebrity hair stylists have tried these hairstyles for thin girls, so why not you?