Currently, the craze for Rashmika Mandanna hairstyles is relatively high. Therefore, we have listed some of the best Rashmika Mandanna haircut names with styling tips to help you make a perfect choice.
We all get inspired by the styles of our favorite stars, whether it's about fashion or hair. Because they keep themselves updated with the latest trend, giving us ample of styles to try on.
What is the current haircut of Rashmika Mandanna?
Rashmika Mandana can be seen flaunting a beach waves hairstyle with new hair color and highlights. It is a chic yet simple hairstyle that gives her a complete diva look.
What is the hair colour of Rashmika Mandanna?
Rashmika Mandanna hair colour completely black hair, as most Indians do, but currently, she can be seen sporting black hair with blonde highlights that make the waves or slight curls even more prominent. It also makes her facial features more prominent.
Here is the list of best Rashmika Mandanna hairstyles photos with haircut names and styling tips –
Low Ponytail with Bangs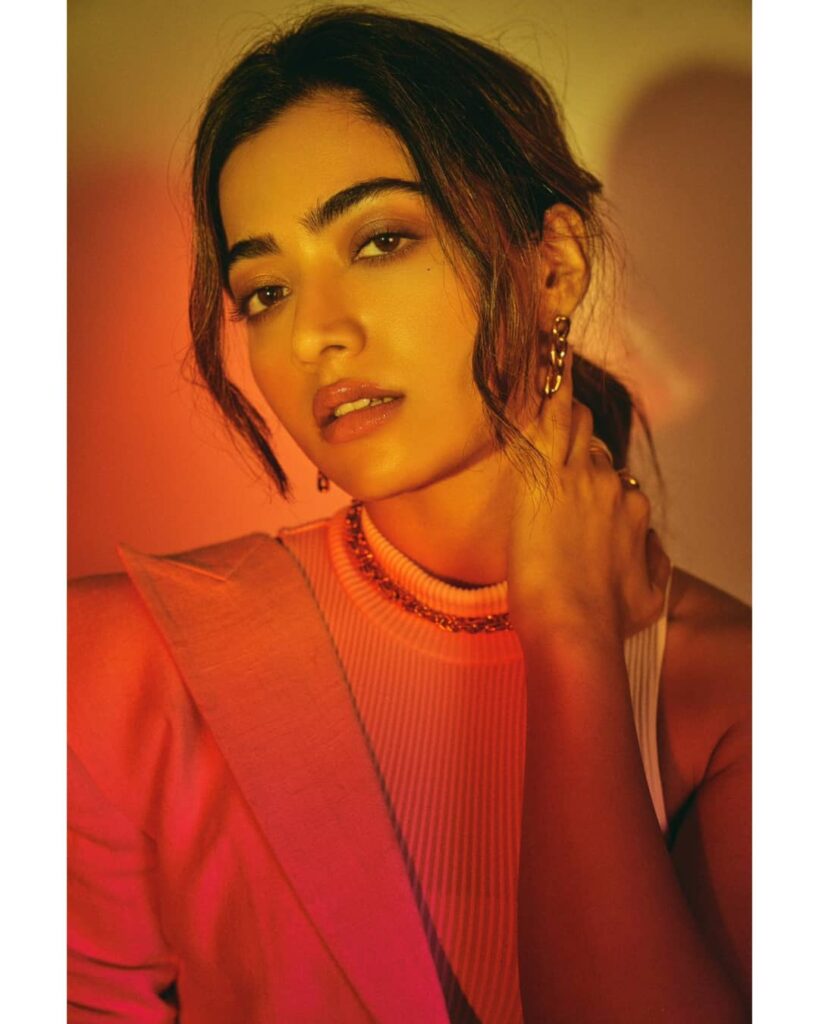 It is perfect for those days you do not want to take care of your hair or manage it. However, with this Rashmika Mandanna short haircut, you can get both comfort as well as a style that is attractive enough to catch everyone's attention. It can also be a perfect hairstyle for tall girls.
Long Braid with Gajra
After the movie Pushpa, this hairstyle became known as the Rashmika Mandana Pushpa hairstyle. It is the perfect choice for all kinds of festivals as it gives a very traditional vibe.
Be it with a saree or anything ethnic, you can be the center of attraction with a long braid and a gajra.
---
Recommended Post –
---
Straight and Long
The straight and long hair look goes well with all face shapes. It is also quite easy to manage and style. Most suitable for thin girls with voluminous hair.
Half Tie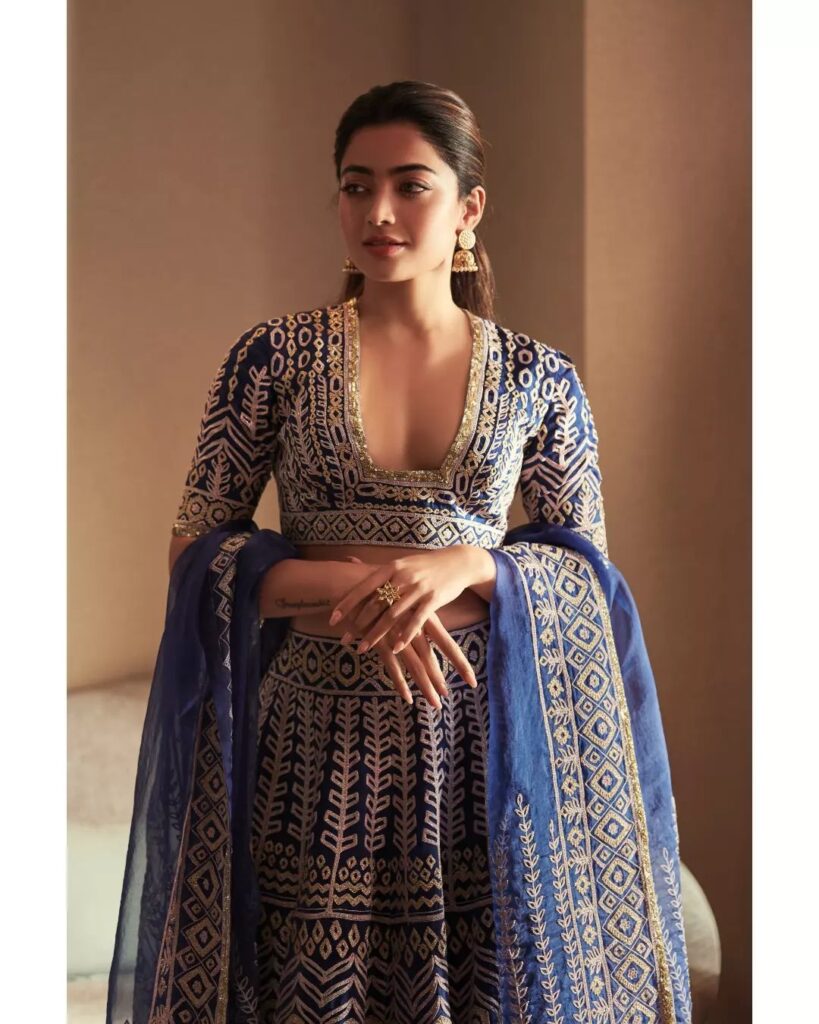 The half-tie hairstyle is undoubtedly one of the most elegant and one of the most preferred choices of celebrity hairstylists. Because of its classy look, it is the most common choice of every bride.
It goes well with all kinds of modern or traditional attire and makes you look surrealistically beautiful. Check out similar half tie hairstyles with Kareena Kapoor hairstyle and Kiara Advani hairstyles.
---
Recommended Post –
---
Beach Waves
The current hairstyle of Rashmika Mandana took the internet by storm after she was seen flaunting her beach waves in one of her posts. It is the ideal haircut if you want a cool, casual, and relaxed hairstyle.
It goes great with a long as well as a short haircut. For similar beach waves hairstyles you must check Alia Bhatt hairstyles and Ananya Pandey hairstyles.
Messy Ponytail
A messy and shaggy hairstyle is quite a trend these days. Looking stylish yet like you have just rolled out of bed is the new flawless look that every woman wants. Therefore, a messy ponytail hairstyle is good for every occasion.
---
Recommended Post –
---
Side Braids
The side braids are a bold fashion statement not for the faint hearts. However, if you want to go for a cool and rockstar look, then this is the hairstyle for you.
It is also meant for short and long hair and can be considered one of the best 20s woman hairstyles. For more braided hairstyles check out Sonam Kapoor hairstyles and Shraddha Kapoor hairstyles.
Messy Low Bun
Rashmika Mandanna bun hairstyle oozes elegance and class and looks flawlessly mesmerizing. It makes you look effortlessly gorgeous, making you the center of attraction. This hairstyle can make you go from basic to unique in a few minutes.
Chubb or skinny, squared or oval-shaped, this hairstyle is the one for all of you. However, it is one of the professional hairstyles that need the perfect salon and beautician. For similar low bun hairstyles you must check out Kajol Hairstyles and Kangana Ranuat Hairstyles.
---
Recommended Post –
---
Center Parted Low ponytail
A style shown in movies worn by simple, traditional girls. But now, it can be seen sported by women on different occasions and with different attires that include western wear.
It can also be one of the perfect hairstyles for working women. This is one of the best Rashmika Mandanna hairstyles.
Side parted Curls
If you have a square-shaped face, then this side-parted curl is the choice for you. It frames the face completely and makes it a little thinner. It shifts the focus to the jawlines and cheekbones, and the slight curls at the end give a very finished look.
This Rashmika Mandanna hairstyle name is curly layered hairstyle. For similar curly looks check out Anushka Sharma hairstyles and Sara Ali Khan hairstyles.
---
Recommended Post –
---
Straight and Simple hair
Straight and simple hair is the best choice for a no-nonsense look. It is the ideal choice for all those women out there who do not want much pomp and show and just want to keep it simple and low-key.
Exclusive 80+ Rashmika Mandanna Hairstyles Ideas
Conclusion
The most important factor to consider before getting a haircut is going through hairstyles that would best suit your features and not what is trending. Let us know, which Rashmika Mandanna hairstyles is your favourite.