January born love life – The new year born people are full of energy and fun-loving to be with! Their enthusiasm is contagious with warm energy that will lit up any person in the room.
January born people are special in their way and will do all lovely things to make their friends, partner, and family happy.
As this is the month of making resolutions, they will promise to be on your side. If you are born in January, then your zodiac sign is Capricorn or Aquarius. They can also boast about being the elder child in the group and care about their responsibilities.
If you are dating a January born person, look at the traits mentioned below that you can expect from your best partner for January Born.
Follow other months of Zodiac signs:
December | November | October | September | August | July |
June | May | April | March | February
Have a look at January born love life and its personality traits-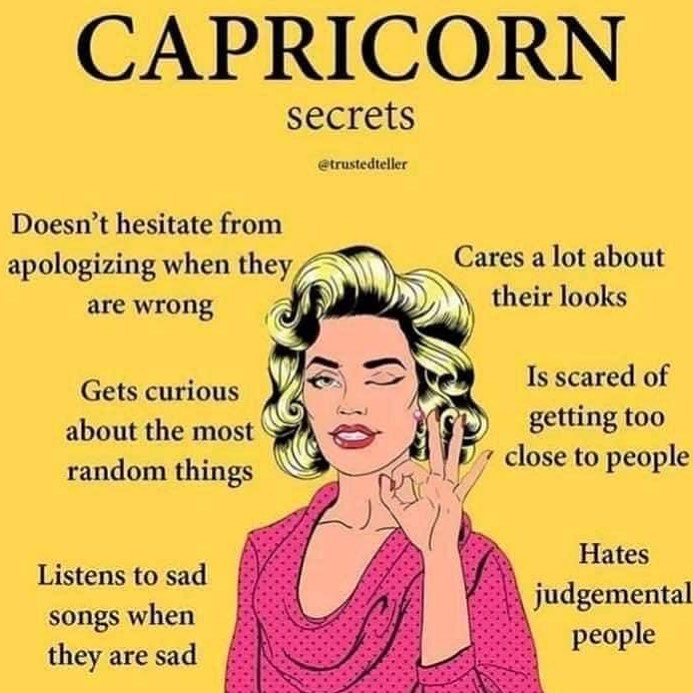 Positive Traits of January Born:
Humorous
January born people are known to have a good sense of humor. You will never have a downhearted minute as you have someone who is funny and will not only crack jokes but also come up with some spontaneous things.
They are good at sarcasm too and might perceive him or her as a rude person, but you need to know that it is their natural way of behaving.
Determined
They are quite stubborn about achieving their goals and fulfilling their desires. Not being an emotional fool, you will find that your partner prefers to follow his or her dreams and produce the most reliable out of his or her skills.
When you are in a relationship with January born, you will recognize that once your partner makes his/her mind, nothing can change it, and they will stay firm as well as determined to achieve it.
Highly Motivating
Now you know, when you were upset about that one task, you expected to be the best, and unfortunately, it doesn't work out, your January born love life partner is always there to cheer you up.
Let it be from getting a bowl of ice-cream to cooking your favorite meal all by themselves. They will provide you with a high dose of motivation and will always want you to be happy with them by your side.
---
Recommended Post –
---
Negative traits of January Born:
Not Expressive
You will not hear "I love you" from them frequently but will always give you surprises and make sure that you know you mean the world to them.
These people are not expressive and are shy when it comes to express their feelings with loved ones.
Highly Pessimistic
Even when your January born partner is realistic, they can also have a negative outlook on some things. They are a little hesitant and often see themselves as losers.
This feeling makes their selves to prove they are also capable of doing things.
Conservative
You know your partner well and how certain they are while following all the rules, every time! They are conservative and do not like it when some changes occur or are hard to adapt to scenarios easily.
January born traits include overthinking a lot with memories and heartbreaks that will end up more disappointing to them.
Zodiac Signs of January Born:
Capricorn Zodiac Traits and Personalities
Capricorns are strong, determined, and faithful, making them sweet lovers while making their relations as beautiful as they can.
Check the following personality traits of Capricorn born people and their love-life.
Protective
These people are very protective and engaging when it comes to both their partner and financial assets too. They always protect and defend the relationship at any cost.
You are lucky enough to date a Capricorn person because they will never hesitate to express love for their partners.
Loyal
They will often check out a situation before becoming completely involved and behave likewise with people they meet. They need to control what's going on at all times and not continue a relationship if they find the partner is not compatible with them.
However, once a Capricorn enters into a relationship, you are lucky enough because they trust their partner and are completely loyal.
Capricorn In Love-Life
Capricorns don't flirt and are not interested in people who flirt. They tend to have a typically dominant bearing and a universal approach to romance.
However, you will have to make the first move to let him/her know about your feelings, and once Capricorn understands, they will surely reciprocate on their terms.
---
---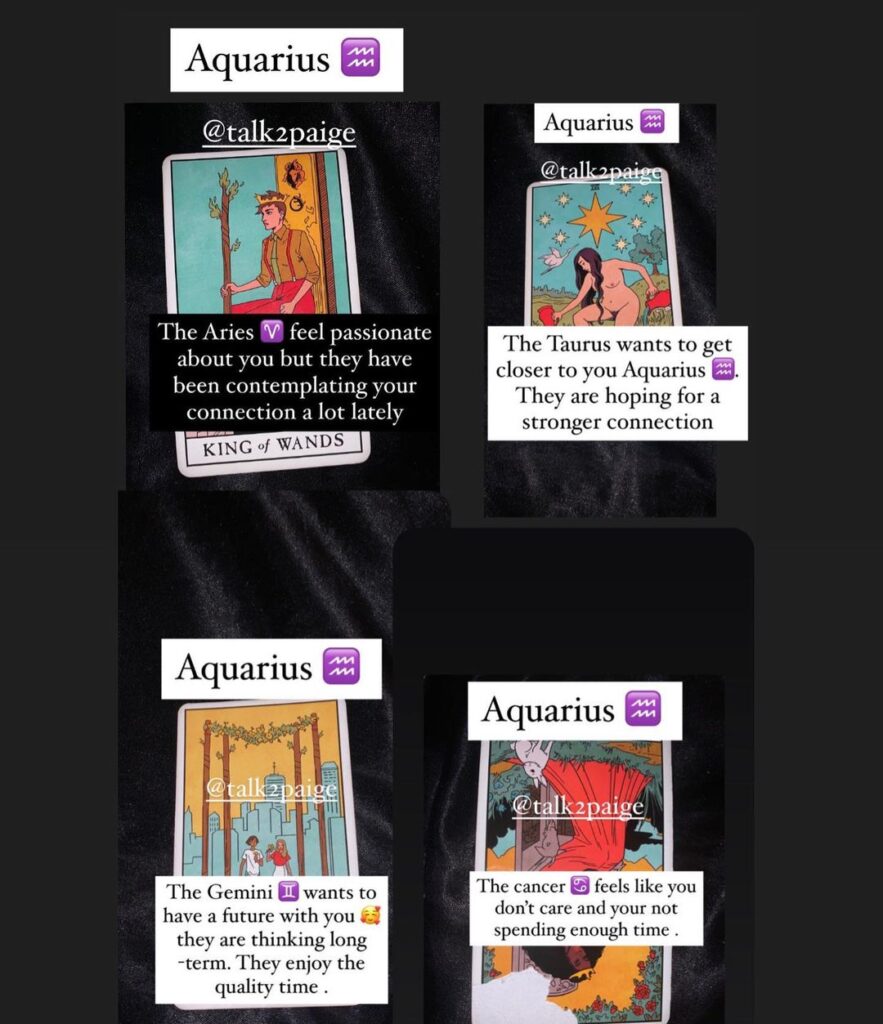 Aquarius Zodiac Traits and Personalities
Aquarians are fascinated by technology, self-sufficient, and very unique when it comes to ideas. They love talking to new people and make them happy.
Look at some of the personality traits shown by most of the Aquarius born people:
Always Inspiring
Your Aquarius partner will always inspire you to move ahead in life while making some changes to make you feel better.
They are weird and unconventional without being boring persons. Also, they come with a collection of funny stories that they love to share with others.
Aquarians are known for being nice and caring, which means they could be a greater leader too.
Caring
Aquarius people will patiently listen to all your talks no matter what the time is. They always care about their friends and partner and will do anything to make them happy.
These groups of people stick to their beliefs and hardly think of changing their views on a particular topic.
Detached
Aquarius are not well-connected with the atmosphere around them and seem to be detached. They have this feeling that they would not be accepted for the things they do and often end up overthinking.
When people don't respect, they find themselves sitting alone and having self-talk.
Aquarius in Love Life
In love, an Aquarian must preserve a certain amount of independence and are tolerant and generous.They give as much liberty as they expect to have from their partner.
These people will commit soon when they find their partner is potential and loyal. They are different and are drawn toward each other with a rare magnetic force of attraction.
Best Partner for Aquarius: Aries, Gemini, Libra, and Sagittarius.
Least Compatible Signs: Taurus and Scorpio.
January Born Celebrities in India
Sushant Singh Rajput- Jan 21, 1986.
Hrithik Roshan-Jan 10, 1974.
A. R. Rahman– Jan 06, 1966.
Sidharth Malhotra- Jan 16, 1985
Now let's look at some of the favorite couples who have been married to January born stars!
Vidya Balan married August Born Siddharth Roy Kapur
Despite his third marriage, Siddharth Roy Kapur has found solace in January born Vidya-Balan.
Yash married March Born Radhika Pandit
Yash and Radhika are the most popular star couple in the Kannada film industry. With the success of KGF, Yash, and Radhika's love story is just like their movie!
A.R. Rahman married August Born Saira Banu
The legendary composer A.R Rahman got married to Saira Banu and has set an example of what a truly supportive and loving relationship is for the generations to come.
Conclusion
Do you want to share your experience, if you are having the relationship with the January born partner and happy with January born love life?