Instagram is not only about sharing photos and connecting with people. The inclusion of the feature of DM or direct message on Instagram has made it easier to text and talk with someone at any time. This post should be considered as dating tips for girls.
You can text any person who follows you at any point in time with the help of Instagram DM. You can even impress a cute guy and have a date with him later, starting with a simple DM message that he cannot ignore.
Another question that comes to your mind is how to DM a guy on Instagram without being creepy?
We have brought you a step-by-step guide that will provide you with all tips on how to DM a guy on Instagram you don't know.
What do you mean by a DM or Direct Message?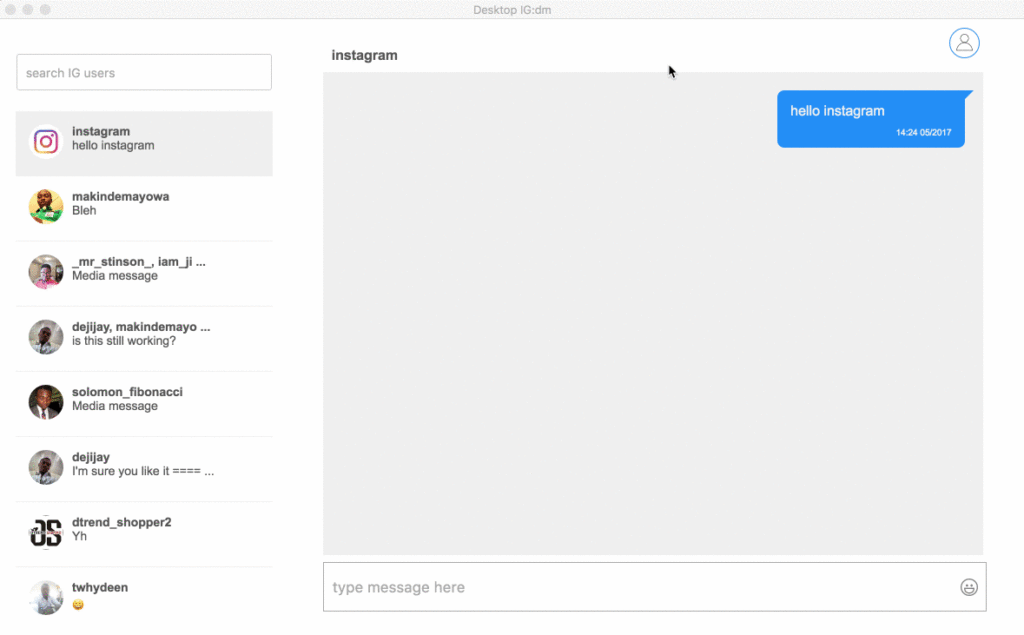 DM is the short form of direct message. It is a way of sending a private message to someone on social media platforms. These messages are not visible to any other person all around the world.
Every social media platform allows you to connect and message directly to the person whom you follow. To send a message, open the DM section of the person whom you want to text.
Once you have completed writing your message for the guy you like, click on the send option present on the right side.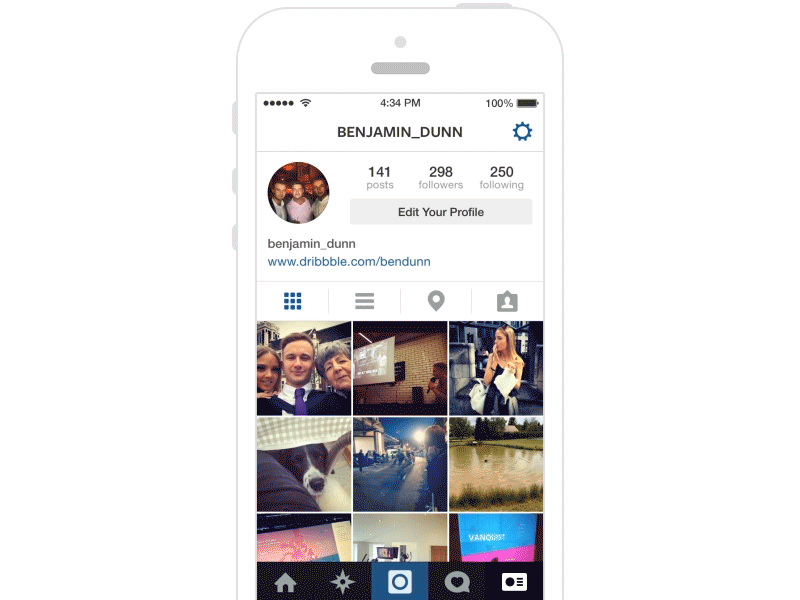 Follow him on Instagram: This is the first step you need to take if you want to text a cute guy on Instagram. By following him, you will be able to see all his posts and stories that he has posted.

You should keep aside your ego and send him a follow request so that you can have a conversation with the boy you like.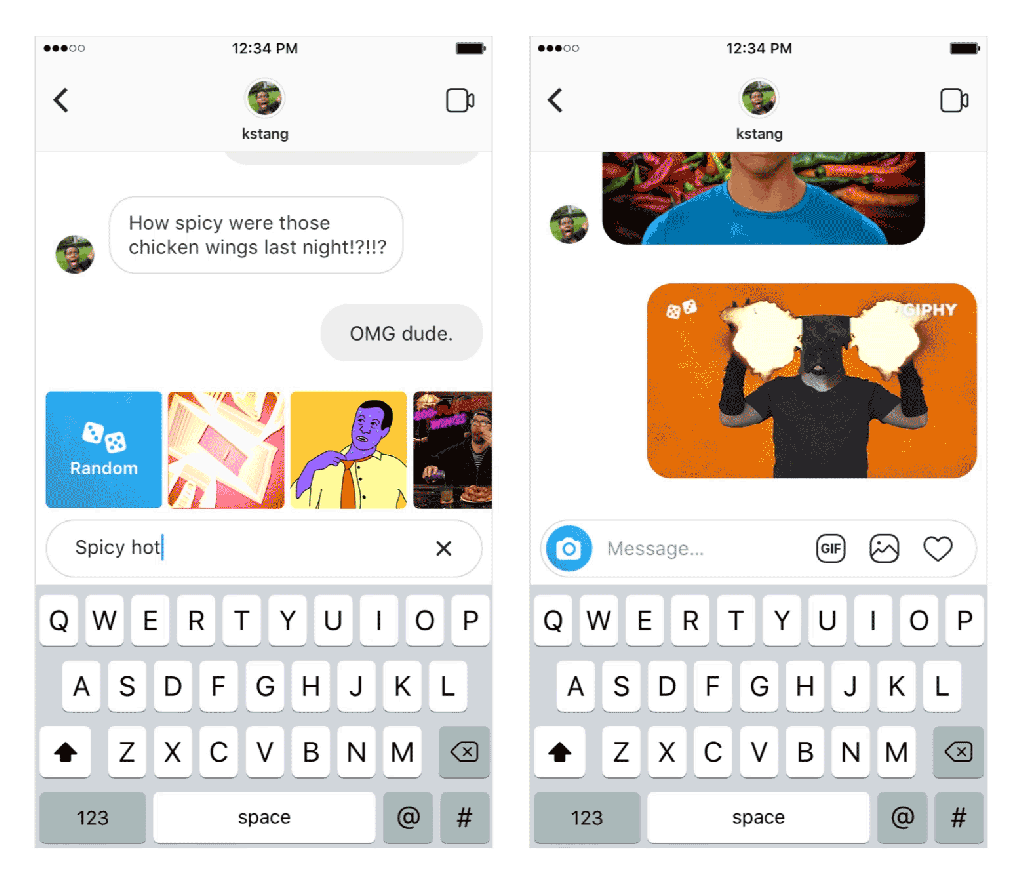 Check his Instagram profile: Once you have followed the boy you like, take a deep look at his Instagram profile. By doing this, you will be able to understand him a lot better.

You can even get to know his likes and dislikes with the help of stories and posts posted on his profile. Based on his interests, you can decide the topic of your conversation.
Pro Tip – Know the zodiac compatibility with a guy based on your birth month
Look Out for Mutual Friends: Try looking for mutual friends before texting a guy. This will serve two purposes. First, it will make your conversations easier. This is because you can refer to your mutual friend during a conversation with him. Moreover, the second benefit of having a mutual friend will be that you can verify the person's identity.
The internet is full of scammers, and you need to make sure that the person behind that face is authentic. Thus, look out for mutual friends as this will give you a bit more trust.
For instance, you can start a conversation by saying, "Hi, saw XYZ in your friend list. How do you know her?"
Try to Be creative: Always make sure that your text does not appear creepy to the person to whom you have sent it.

Don't just say "Hi" if you are texting him for the first time. You should try to understand that you are not the only one coming to his DM.
There are chances that other girls are also trying to impress him through chats and DM. So, "Hi" will be the dumbest line that you can choose as your first DM message.
Remember that you have never met him before, and you don't want your messages or DM to be ignored. You should try to be creative in your text so that the guy is interested in holding a conversation with you.
Choose a Correct Time to Text Him : Don't text any guy early in the morning. It will make you look desperate to talk to him.
You should, instead, wait for him to upload a photo, and then you can get a chance to start a conversation with him.
Know the Purpose of Texting: If you want to text a guy for professional reasons, then keep in mind to keep your message formal. Be clear about the purpose for which you are texting him.
If you want to ask for his email address or mobile number, you should tell him the reason behind it.
Check The Spellings: Make sure to read the text you have written before clicking on the send button. The auto-correct feature of smartphones can lead to many embarrassing situations.
There have been many examples in the world where an auto-corrected word changed the whole meaning of a sentence and made us regret it afterward.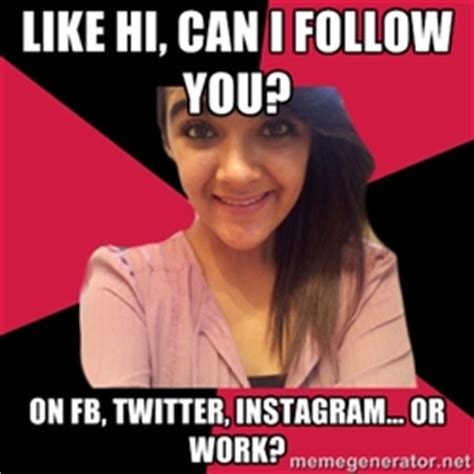 Use Emoticons : You can reach out for emotional help by writing about your worries, but not publicly. This is because many people don't like associating with such issues. Instead, you can seek your crush's attention if you talk about your emotions openly to him. So, avoid making your emotions public and talk privately. This will help you to grab their attention.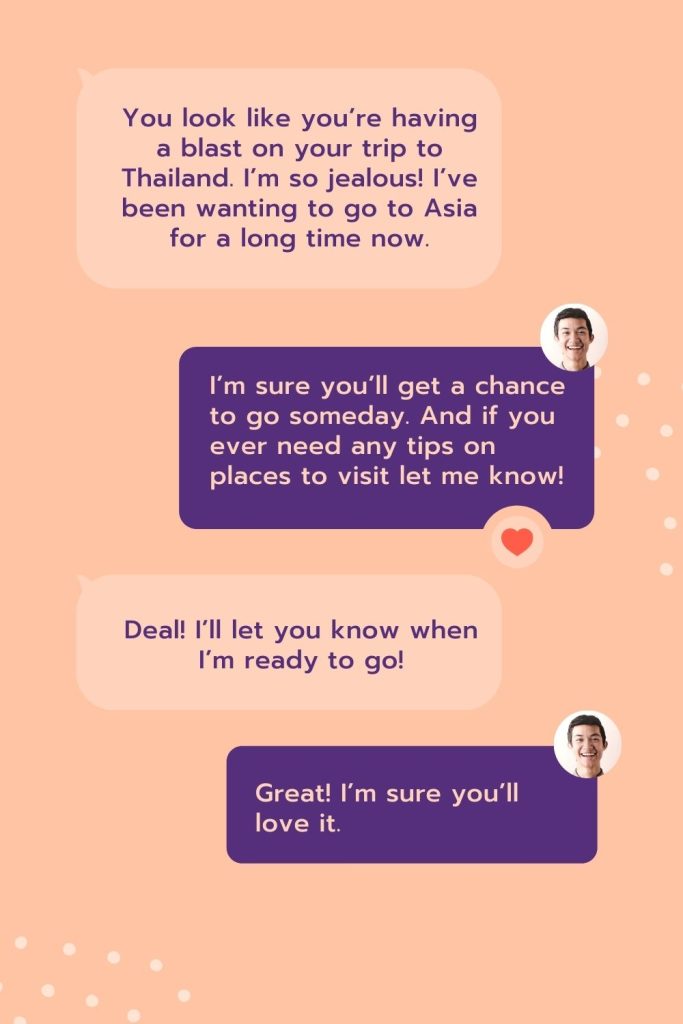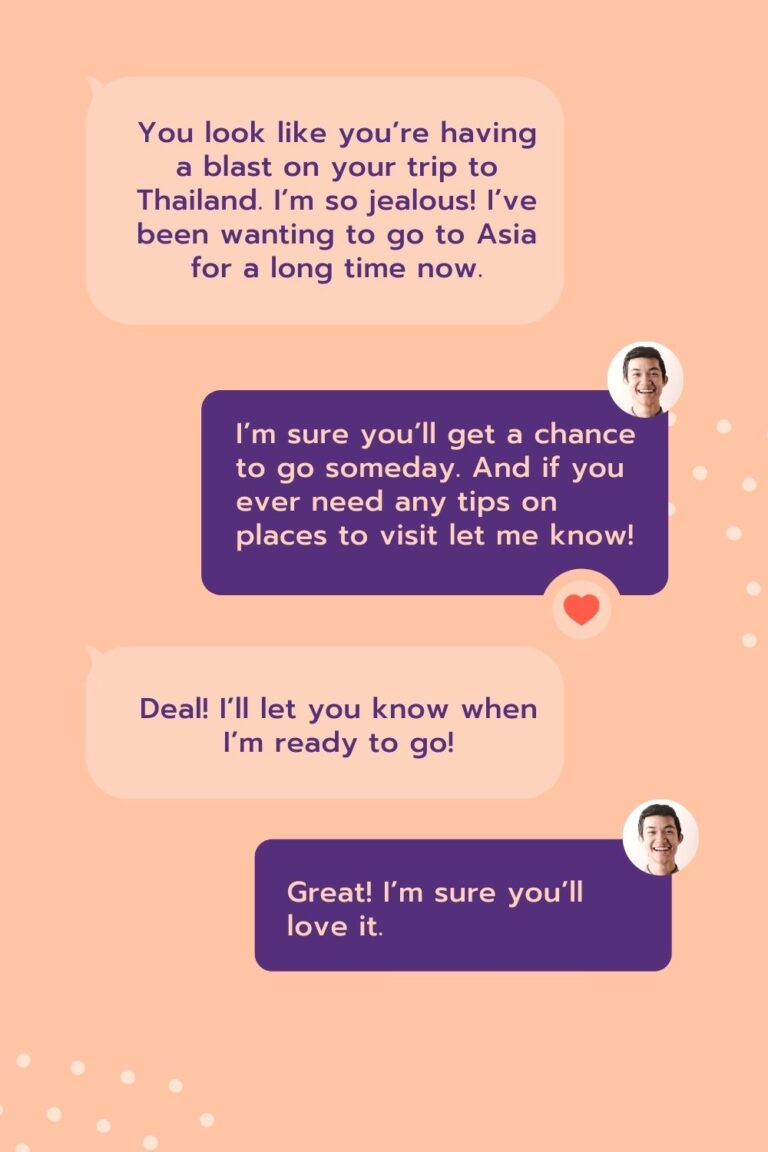 For instance, you can begin by saying, "Hey, it is so encouraging to see the way you keep yourself happy even in the most stressful situations. I'm so jealous of that ability."
Don't Be Desperate: Don't start sending repeated messages if you don't get a reply for some time from the guy. Also, please don't send him a message every day.
This will make you look desperate and creepy. You can look at how to DM a guy on Instagram examples to ensure that your DMs are appropriate and flawless.
Don't Stalk Him: Avoid stalking the guy you're interested in. For instance, if you text a guy, who is not following you back, your DM is likely to fall in his message request box.
And, if he accepts it, you will be able to see it. But, this does not mean that you have to bombard his inbox until he replies. Be patient, wait for his response, and do not text him repeatedly. Also, there are chances that he might decline or ignore your request. It is better to move on in such a case.
Here, you begin the conversation by saying, "Hey, love the way you maintain your body. What kinds of workouts do you do?"
Be available to chat with him: Whenever you get a chance to have a conversation with a guy on Instagram, you should try to reply to his messages as soon as possible.
But make sure that these replies are not too fast to make you appear desperate. Try to look for some interesting topics to chat with him. Do not discuss any personal things with him as it is the first time you are talking to him.
Recommended Post
Remember to Double-tap and comment on his posts: Try to show your interest in the Instagram posts of the guy you like. You can show your interest by liking and commenting on his photos.
Always try to drop some meaningful comments that you find relevant to his interests. Do not rush to slide straight into the DM of the guy.
Don't Fall for a Self-Centered Guy: Before texting a guy you're interested in, you must keep this point in mind. Several boys on Instagram are there just for the likes on pictures they post. They just want to grab attention by posting shirtless pictures, flaunting their muscles. You must avoid such boys as they are not there to make love.
Understand You are Not the Only One: If you're trying to connect with a handsome boy, then there are high chances that several girls may be trying on him. His inbox might be filled with dms of girls like you. Therefore, you will have to stand out from the crowd to be noticed.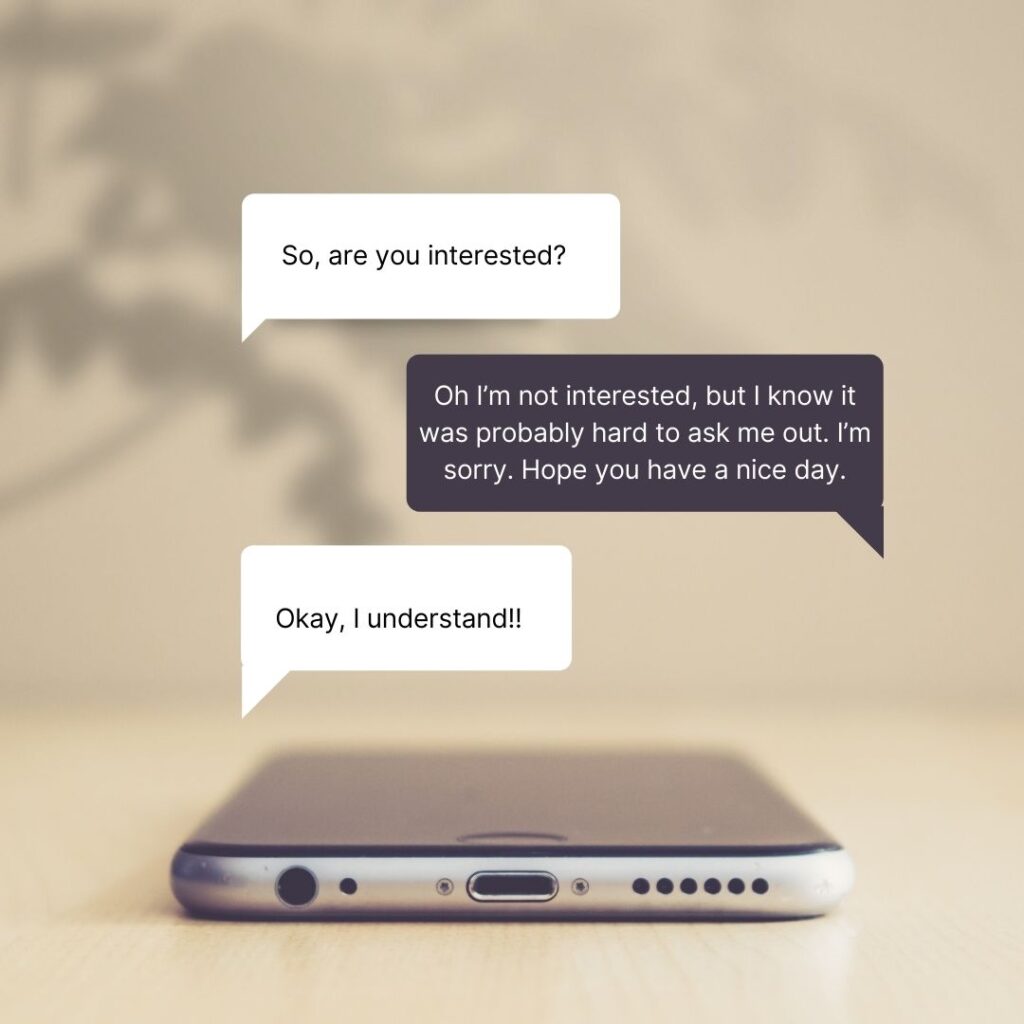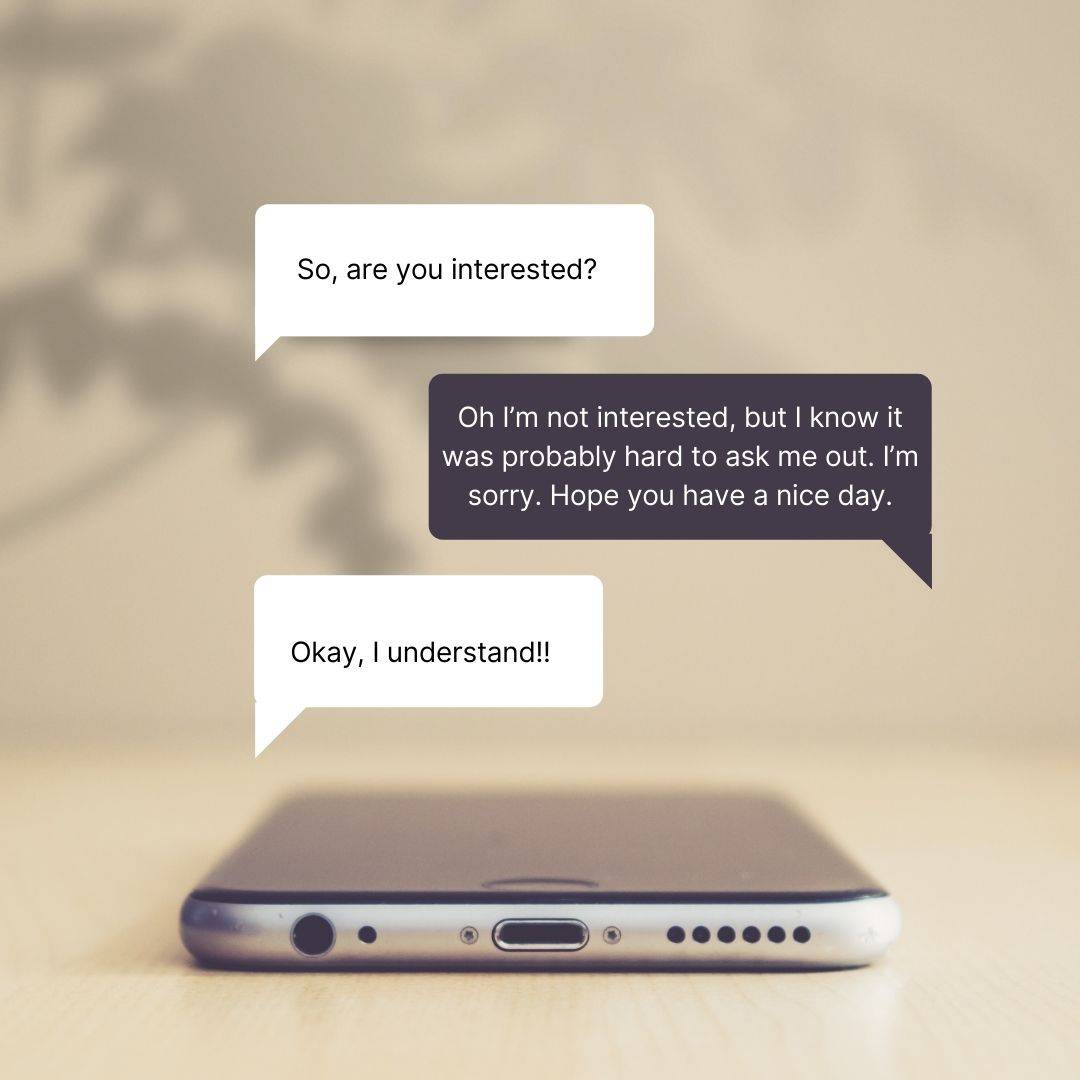 Although this might not be easy, you can begin with a simple hello and then move on your conversation to appreciating his work and being friendly.
You should try to build a conversation that is meaningful and interesting for the guy. You can just start a conversation randomly by :
● Questioning him about any of his latest posts or story.
● Sending him a post related to his interest and profile and asking questions about it.
● You can start a conversation by complimenting or advising on his work that he has posted.
● By telling him something about your interests that you think are related to his posts and interests.
● You can even ask him about his life goals and plans related to his career.
It takes a little research and patience to text a guy on Instagram that does not make him freak out. The above-mentioned methods can help you to start a conversation and impress the guy whom you like.
Apply these methods to DM a guy on Instagram.