Did you ever imagine that your birth month and your marriage can be interlinked? Two different and independent research have depicted this. Based on the research, it is found that normally people choose their partner whose birth month is within four months of their birth month.
These data are obtained through the research conducted by Marlis Moritz, who analyzed 2,549,000 birth data for men and women. The time period considered for such analysis was between 1995 to 2000.
Pro Tip – December born partner's traits
October, September, August, July June, May
Do expect These Things When You are in a Relationship with a November Born
Today we will give you traits of your November born partner here:
Let's do short analysis if the above data is factually correct or not. You may consider them as ideal and see among the best partners for November born.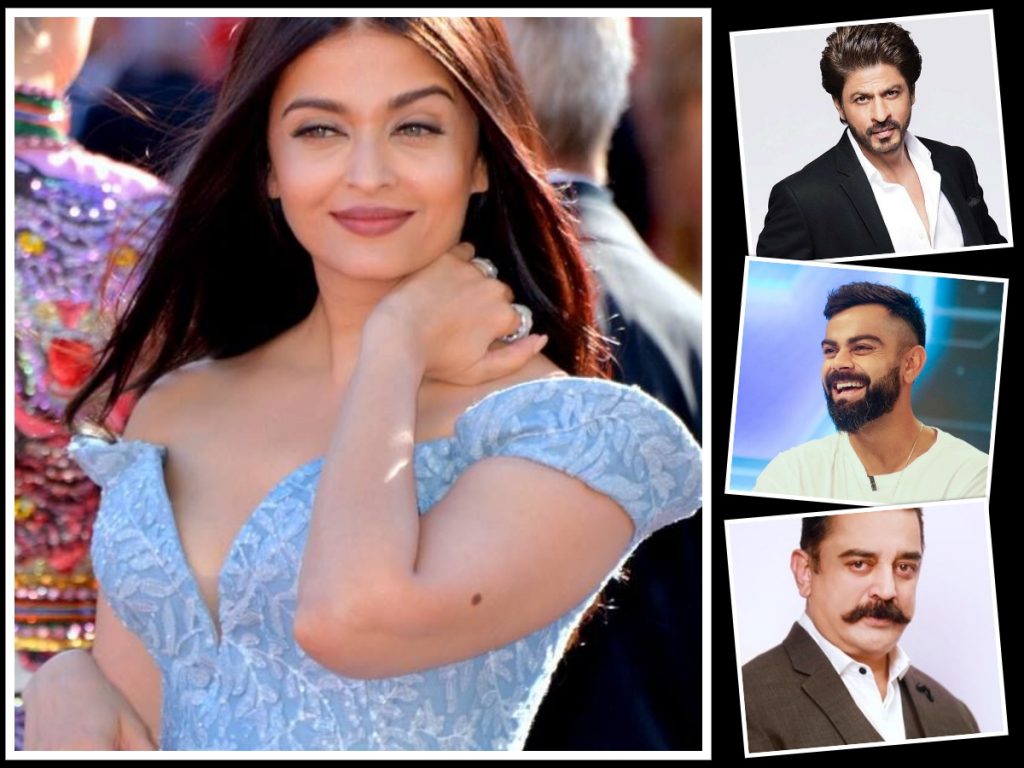 If November born celebrities married within four months of their birth month too:
Correct, yes they did
Shahrukh Khan born in November, his spouse Gauri Khan born in August: Both the couples are happily married for 28 years now and share an interesting bond with each other.


Aishwarya Rai is November born spouse Abhishek Bachchan born in February: An interesting couple of Bollywood who met on the sets and fall in love and have an amazing daughter Aaradhya Bachchan.


Kamal Hasaan born in November spouse Sarika in December: Kamal Hasaan felt in love with Sarika and started living together as a happy couple.
Incorrect, no they didn't –
Virat Kohli is November born and spouse Anushka Sharma born in May: Couples have been happily together for two years while both being steady in their career and relationship.
With this above list, you get an idea of November born love life. Isn't it?

Recommended Post –
Zodiac Sign of November Born
If you are born in November, believe in horoscope then you would likely have the constellation of Scorpius. This will make your Zodiac Element being water. Even though this kind of trait is not found in all the people born in November, it is still a general trait observed among a large number of individuals.
Why birth month matter in marriages?
It is likely known that several factors can probably affect your marriage life. This would include your compatibility, ability to resolve issues, and alignment of your values. But as per the study, it is found that even your birth month can likely affect your marriage life. This was found based on the research done on two million german couples, and their marriage life was found related to their birth month.
Based on the study, it was found that couples tend to marry their partner, who is mostly born in the same month or the month closeby. Still, there are a few exceptions to these like women born in January are most likely to marry guys born in March. One of the major exceptions to this is for the guys who are born in the second half of January tend to marry a woman born in the second half of October.
Should you marry based on your birth month?
One should definitely marry based on the match of their birth month. This will help them to have a proper match of their likings and traits. It will result in a reduced amount of conflict among the couples to bring down to a more comfortable relationship.
What If your partner born on September?
Is it weird to date someone with the same birthday as you?
When you share the same birthday with your partner, you feel more connected to each other. Even as per astrology, you were born on the same day, so you will be sharing the same kind of nature.
A few study suggests only .27 percent chance of finding and sharing same calendar date as birthdays.
One person has a 1/365 chance of meeting someone with the same birthday. Two people have a 1/183 chance of meeting someone with the same birthday.
Recommended Post
Based on that, you can feel more connected to the person who is also born on your birthday. So, one should never feel weird if they are dating someone who shares the same birthday. On the other hand, it can even turn out to be more fruitful for your relationship.
Common Traits of November Born People
Certain following traits of November born people are discussed here.
List of positive and negative traits and attitudes of November born people are as follows:
Positive Traits
Focused – They are focused and hard working
Brave – They are brave and often very helpful
Loyal – Loyalty is your primary concern in the relationship? Try to date November born partner and expect loyalty there.
Ambitious – They have their own rules, often go misunderstood.
Negative Traits
Jealous – This is a common trait, don't date November born girl – if you can't offer her your loyalty. November born girl's nature may have jealousy and rugs against your female friends. This advice associate November born boy's nature too.


Possessive – another negative trait of November born people. Don't overlook over possessive behaviour – give space in a relationship.


Secretive – In a relationship, if secretive tendency occurs – this is no good for any long term relationship.


Dominating – With the above November born celebrities list, you may get an idea of dominated behaviour. Do you think, you can overlook this negative trait of November born partner?


Resentful – Virat Kohli is a November born, famous for his aggressive behaviour too. If mostly November born are resentful?
The above rules do not apply universally to everybody, use your consciousness before judging your November born partner or future partner. This is just a light hearted post.