In our lives, we often meet more than hundreds of men but there are only a few of them who earn a special place in our hearts. These people either meet us in reality or in our memories.
Guys usually try their best to approach a beautiful girl and convey their feelings in all possible ways but most of the time they feel, even if they are genuine.
This not only hurts them but also creates a wrong impression in the girl's mind. I am going to give a few tips to all the guys who are reading this post so that whenever you approach a girl, she stays in your life forever.
Recommended Post
A college is a place where we make several friends as our lives are free from the stress of elderly responsibilities. During our college days, we try to create a strong bond of friendships but there is always a girl for whom a guy develops different and special feelings.
They even decide to meet the girls and initiate a conversation anyhow but this is not how things work. I am sure nobody would ever want that girl to misunderstand you and judge you.
Before approaching a girl in college it is important to understand the psychology of her mind. Many people believe that bad guys cannot win a simple girl's heart but this is a totally wrong concept.
If your feelings are genuine she will definitely notice you in the huge crowd. I would like to share a real-life example of a college girl in this context.
One of my best buddies had feelings for a girl in the class but he felt that she might not speak to him as he already had a bad boy image in the class. At that moment I decided to help him as I felt he genuinely had feelings for her. I told him to first know her friend circle well and speak to her friends instead of directly approaching her.
He followed my advice and after a few days the girl he liked approached him and started a light casual conversation. As I had expected this to happen, I told him not to be too over-friendly and just act casual.
A majority of the girls won't like any guy who is too over-friendly on the first day.
Girls do love communicating with a guy only if he knows his limits. After speaking to him she somewhere felt that he is not the kind of guy people judged him to be. He might be a bit spoilt brat but somewhere he was dedicated towards his career and knew his responsibilities. The respect that he gave her throughout almost won her heart.
I told him to be patient and he did as I said. According to my pieces of advice, he would not reply immediately to her texts or calls.
There came a time when they developed a very strong bond of friendship and he won her trust. The day a girl starts trusting you, there are chances she might develop feelings later.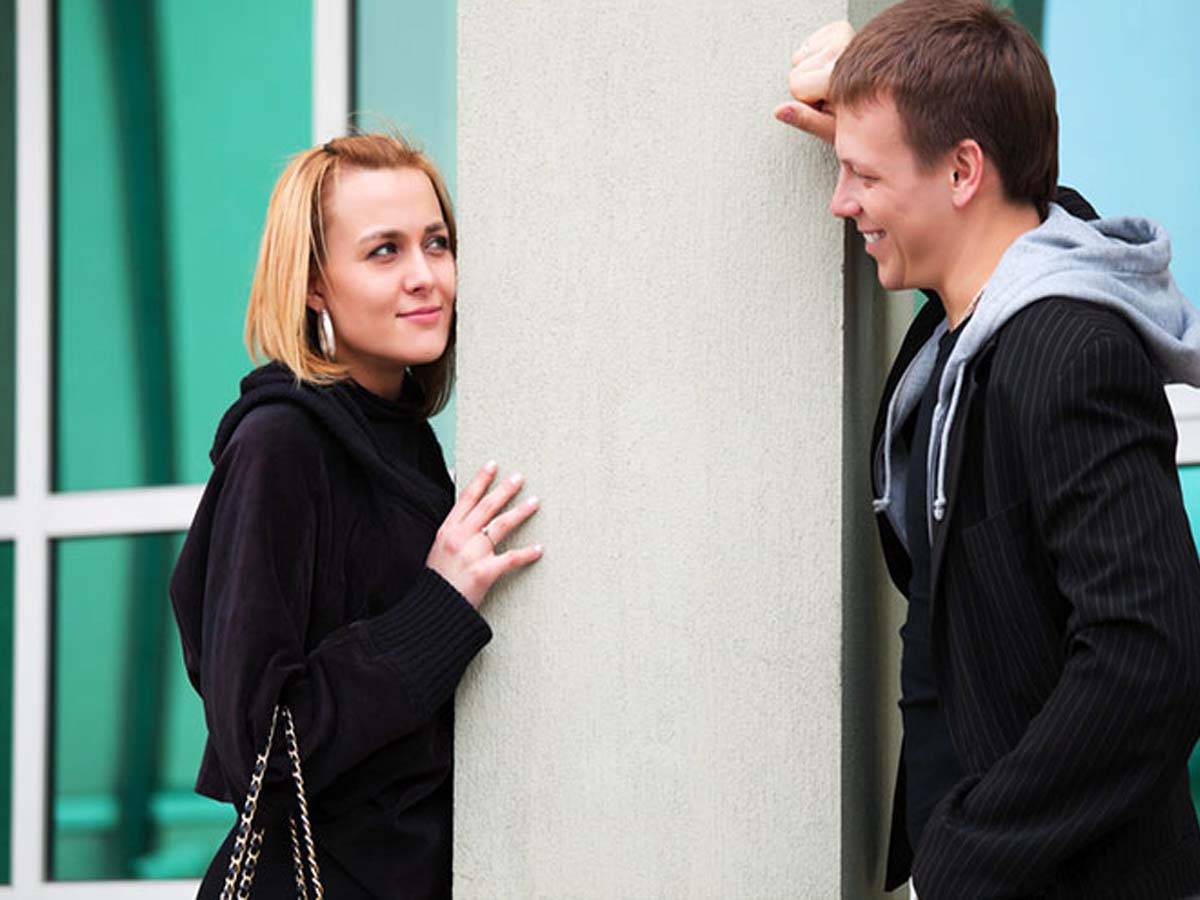 After five months I told him to ignore her or make excuses as much as possible and let her doubt that you are trying to avoid her and something is wrong. This way, we even got to know whether she felt the same for him or not.
If a girl starts liking you she will miss your presence and if you are just a friend it might not affect her much. So, he agreed and did so. He continued disconnecting her calls and ignoring her text messages.
Whenever the girl tried to approach her, he would always make an excuse. Somewhere I noticed that she felt a bit jealous when he was giving more importance to other girls than her. Guess what, she liked him too. I finally told him to confess his feelings only when she fights with you for ignoring her.
Within a few days, she came and started questioning him. He accepted that he was avoiding her as he had a feeling for her and didn't wish to lose her as a friend or make her feel as if he has broken her trust.
You won't believe but the girl too confessed that she loved him. Today, they are together and my friend has termed me a 'love guru' which I am not. It is just that men need to understand a girl's mind psychology.
Even if you are approaching a girl in the office you have to keep the same tips in your mind.
So friends, did you find this post helpful? Do follow the above tips and share your personal experience below.