Taurus is the sensible zodiac sign, the most loyal sign. They are usually hard workers and believe it pays off for a better lifestyle and stability for most compatible zodiac Signs with Taurus.
Taurus zodiac sign is associated with earth, usually represented by a bull. People born between April 20 to May 20 fall under the zodiac sign Taurus. Taurus is ambitious and has good future plans, like saving and investing money.
Let's check out the series of Taurus compatibility with the other signs below.
Most Compatible Zodiac Signs with Taurus
Taurus is appreciated and accepted as the most loyal and trustworthy zodiac sign. People born under the zodiac sign Taurus are guided by Venus, which makes them extremely driven to be perfect. The zodiacs that best match for Taurus are Pisces, Virgo, and Cancer.
1. Taurus and Pisces Compatibility
Taurus and Pisces Friendship Compatibility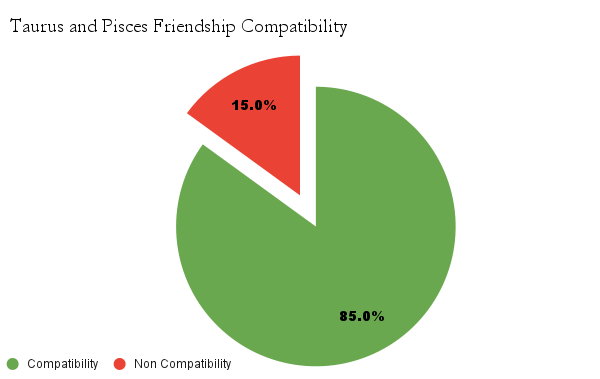 Pisces believes it is loyalty that will make a bond stronger and Taurus is a sucker for loyalty. With this mindset and attitude, they will have a long route to walk together.
Taurus and Pisces Love Compatibility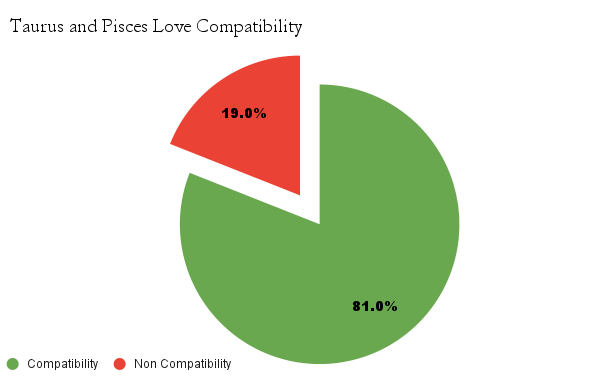 Their love for each other grows daily with loads of trust in each other. They crave each other's company and will have a solid bond.
Taurus and Pisces Celebrities Couples List
We can just say that the best partner for May-born, Taurus, can be Pisces. These celebrities' lives can be the best examples.
1. Vicky Kaushal – Katrina Kaif
The newlywed couple, Vicky Kaushal ( Taurus ) and Katrina Kaif ( Pisces ) are the best matches for each other. However, they kept their relationship private until it was proudly announced at their wedding.
2. Madhuri Dixit – Shri Ram Nene
Madhuri Dixit ( Taurus ) and Shri Ram Nene ( Pisces ) were married in 1999. These couples are blessed with three beautiful children, and there have been no controversies in their relationship.
Recommended Post –
2. Taurus and Virgo Compatibility
Taurus and Virgo Friendship Compatibility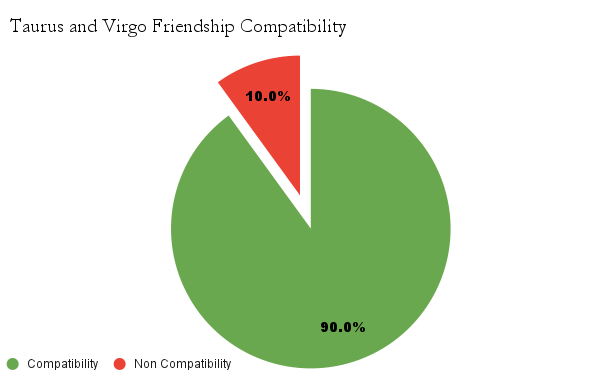 The best zodiac Taurus compatibility friendship is Virgo. Both, being an earth zodiac signs, will blend in easily. They are both loyal and can look after each other.
Taurus and Virgo Love Compatibility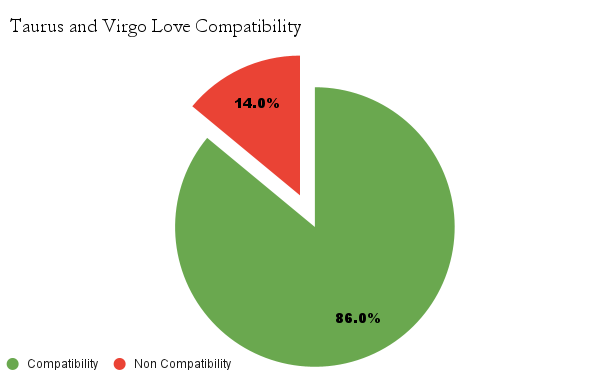 Being the best compatible zodiac pair on the wheel, they understand each other very well and have a stable life. This makes their relationship thrive. Taurus's perfect match can be Virgo.
Taurus and Virgo Celebrities Couples List
According to the facts for May Born, these zodiacs thrive with love and affection. So, where Taurus needs to be shown affection and love in loads, Virgo can offer it.
1. Sunny Leone – Daniel Weber
Sunny Leone ( Taurus ) and Daniel Weber ( Virgo ) meet at a club in New York, then eventually fall for each other and get married.
3. Taurus and Cancer Compatibility
Taurus and Cancer Friendship Compatibility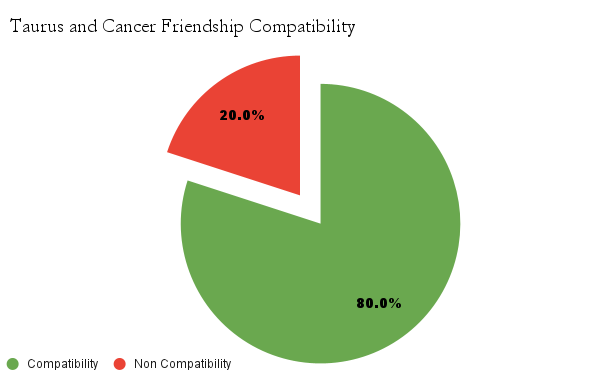 Cancer and Taurus have so much in common regarding their traits. They can stay patient and open to each other, getting past any trouble in their friendship.
Taurus and Cancer Love Compatibility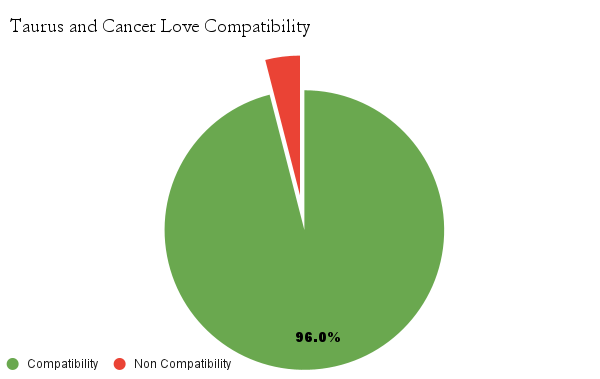 You can put the zodiac pair Taurus and Cancer as soulmates. The best Taurus compatibility for love is Cancer because both thrive on love and loyalty. These zodiacs will make an everlasting love pair.
Taurus and Cancer Celebrities Couples List
Tarurus' best match with the Cancer zodiac makes an adorable and everlasting pair, which are mentioned below.
1. Anushka Sharma – Virat Kohli
Well, the most adorable couple, Anushka Sharma ( Taurus ) and Virat Kohli ( Cancer ), fall under the category of Taurus and Cancer zodiac love pairs. Their relationship kept blooming from their wedding, and they are blessed with the cutest baby girl.
2. Waheeda Rehman – Kamaljeet
Waheeda Rehman ( Cancer ) and Kamaljeet ( Taurus ) fell in love with the film sets. After 10 years of courtship, they married each other in 1974. This couple had two children together; both turned out to be writers now.
Recommended Post –
Least Compatible Zodiac Signs with Taurus
Because of their different personality traits, Taurus is not the best compatible with the zodiac signs Aquarius, Aries, and Sagittarius. While two are from the fire zodiac house, the other one is from the air zodiac house; they are not the best match.
1. Taurus and Aquarius Compatibility
Taurus and Aquarius Friendship Compatibility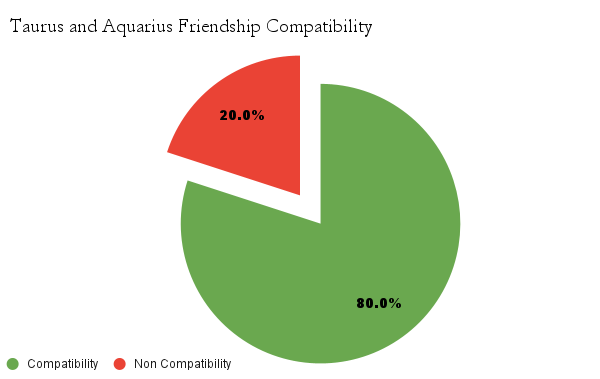 Aquarius is an easy-going sign, which makes anything light and flowy. Taurus can sometimes be controlling, and the free-souled nature of Aquarius will not much appreciate this.
Taurus and Aquarius Love Compatibility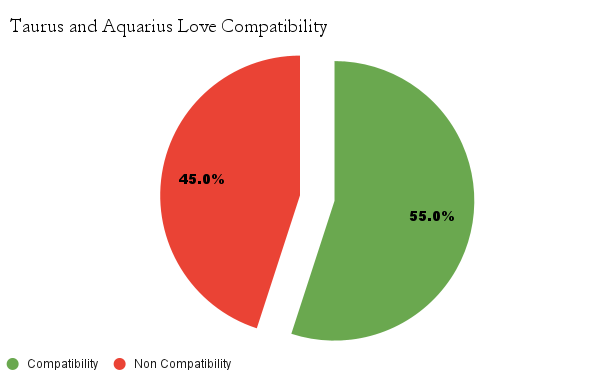 Aquarius, a social butterfly, can raise issues, these might not last long. While, Taurus is not so social and will have a hard time expressing their emotions.
Taurus and Aquarius Celebrities Couples List
1. Varun Dhawan – Natasha
Varun Dhawan ( Taurus ) and Natasha ( Aquarius ) bonded their relationship with marriage last year. But, Varun says his life has changed much after the marriage.
2. Arijit Singh – Koel Roy
Arijit Singh ( Taurus ) and Koel Roy ( Aquarius ) fall under Taurus and Aquarius Celebrity couple. While Koel Roy is his second wife, things worked out well for both.
2. Taurus and Aries Compatibility
Taurus and Aries Friendship Compatibility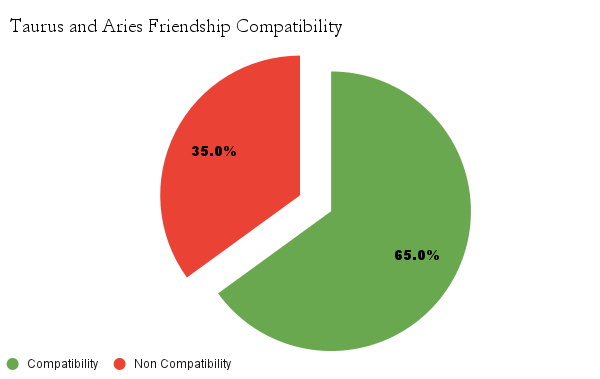 The next on the list of Taurus compatibility signs is Aries; being a fire sign, it will not go better with the peace-loving zodiac sign.
Taurus and Aries Love Compatibility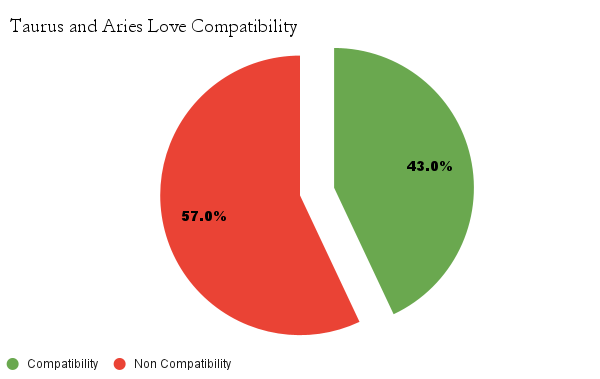 Aries will thrive on passionate love, which can be too much for Taurus to handle, but if they are passionate enough, they can get along on terms.
Taurus and Aries Celebrities Couples List
Many celebrities fell in love with each other, not minding all the red flags, and here are some.
1. Sachin Tendulkar – Anjali
Sachin Tendulkar ( Taurus ) and Anjali ( Aries ) married after dating for 5 years. The couple got engaged at the beach side and had two kids later.
2. Sharman Joshi – Prerana Chopra
Sharman Joshi ( Taurus ) is married to the daughter of an Indian anti-hero. Prerana Chopra ( Aries ) was blessed with a daughter and twins later.
3. Taurus and Sagittarius Compatibility
Sagittarius and Taurus Friendship Compatibility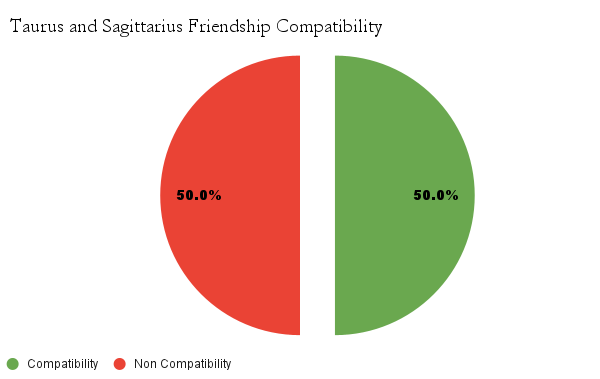 Taurus' best compatibility for friendship might not be Sagittarius. Both are signs from two different zodiac houses with completely different bottom traits. So, we would not recommend getting a Sagittarius friend if you are a Taurus.
Taurus and Sagittarius Love Compatibility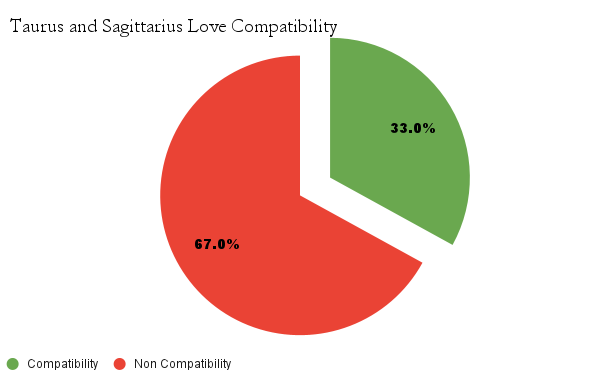 Where friendship does not work out, nothing actually will. But Sagittarius might sometimes get out of the line and make blind decisions for love.
Taurus and Sagittarius Celebrities Couples List
Being the opposites, some celebrities had pulled their time together very well. Maybe it's the law of nature that opposite poles attract.
1. Moushumi Chatterjee – Jayant Mukherjee
Moushumi Chatterjee ( Taurus ) and Jayant Mukherjee ( Sagittarius ) married in 1972 and were blessed with two daughters.
2. Shweta Menon – Sreevalsan Menon
After her disastrous first marriage, Shweta Menon ( Taurus ) found another love in Sreevalsan Menon ( Sagittarius ), which gave her two adorable kids. She surely regrets her first marriage.
Conclusion
Finding the right companion is like finding a comfortable outfit. The better it fits, the better you feel. We hope you have figured out what suits you best from our most compatible zodiac signs with Taurus.