You've been suffering for those kilos? Are you tired of trying different methods but didn't get any results.
You might not have any idea about different fruits that can help you achieve your goal. These fruits have the ability to do wonders for your weight.
These fruits are so wholesome that they don't make you crave for more. This article will serve you with different tips for a healthy lifestyle. Here are some of the power fruits that you need to know about.
10 Fruits That Can Help You Lose Weight:
There are many fruits that you actually knew about. Also, there are fruits that you never knew were so beneficial to your health. These fruits mentioned here are tried and tested so you don't need to worry.
Eating the fruits in a daily routine will help you control your cravings for junk food. This will hence make your body healthy and decrease your Weight.
Recommended Post
Having a healthy diet has a lot of benefits that will serve for a long time. To increase your knowledge about what to do for losing those kilos, here are some weight loss fruits: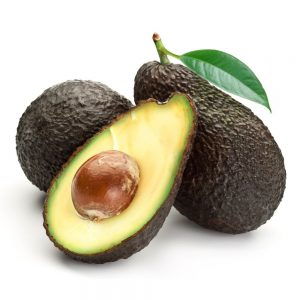 Avocado: Avocado is a well-known fruit for its health benefits. It basically tops the list of all the healthy fruits people have in their weight loss diet chart. You might have noticed that every person who eats fruit has avocado in his diet routine. There's a reason an avocado tops the list of all the fruits because it is hands down the best fruit for losing weight. An avocado is full of fatty acids i.e., the omega 9 fatty acid. Omega 9 fatty acids help a lot in case of Weight loss. It speeds up the process of your metabolism. It burns the extra fat stored in your body and produces energy through it. There are several other benefits of eating avocados. So make sure you have Avocados regularly. You can make a salad out of it if you want. There are many ways in which you can experiment eating avocados.
Lemon: Lemon is already famous for its magical property of burning fat. You can always opt for lemon and honey, mix it up and drink it! It serves your taste buds and burns the extra fats stored in your body. Lemon is known as the fruit that manages the weight. It has many kinds of beneficial substance, for example, riboflavin, phosphorus, magnesium and vitamin B. Make a concoction out of honey and lemon and drink it every day in the early morning. You'll see results eventually and this will also detoxify your body.
Watermelon: Watermelon is a very healthy fruit for you to eat. It comes along those fruits that are devoid of any kind of fat. Watermelon has fat burning properties and it is very reliable as a source of losing weight. Having watermelon daily is a very good practice for developing a healthy body over time. The maximum amount of calorie that can be squeezed out of a watermelon when you drink a glass of it is 50 calories. Many types of vitamins are also found here.
Bananas: banana is a fruit that can be very nutritious for our body. Banana is rich in nutrients and has health benefits on our body. It is best for a person who wants to lose weight. Banana has most of its effect when a person eats it raw. Also, if it's consumed when it's green, it serves more. Bananas are wholesome in nature. A single banana can fill your stomach. It helps you by decreasing the cravings you've for eating more food. It provides you with energy and burns the extra fat.
Grapefruit: Grapefruit is seen to be beneficial for people wanting to lose their weight. Regular consumption of grape is healthy for your body. You'll manage to lose more weight if you have grape regularly. Grape is rich in carbohydrates and it serves best if taken in the morning with breakfast. Besides of helping you burn the calories it also helps you by making the digestion stronger in your body. Even after eating grape if you fast at night it will cause you nothing as the grape compensates for it. This is because of its sugar content which is really high.
Orange:  do you have this habit of munching on to something all the time? Have oranges then. You can munch on them for a long time. Oranges are very high in water. Also, it is an excellent way of burning fats. It is a fruit that is low in calories. How this helps you in losing weight is by helping you stop the cravings for having more food. So that way you're also having a full stomach and you're also losing weight.
Apple: Are you thinking about ways in which you can control the eating of food between two different meals? The best way to do it is by grabbing and eating an apple. You might have heard the saying, "an apple a day keeps the doctor away". An apple is high in fibres. It also possesses many minerals such as vitamin A and water content. It is wholesome so you don't worry about a full stomach.
Pomegranate: Most of the people love pomegranate as it is really tasty and healthy for our body. It is definitely rich in antioxidants so that's going to be one advantage. It can help you lose weight quickly. It helps you by making your diet a great one. These are not rich in calories. You can have pomegranate seeds by chewing them.
Pineapple: Pineapple are a great way to have a healthy body and lose weight. They provide you with antioxidants, vitamins, enzymes, minerals. The fruit pineapple doesn't contain any fat or cholesterol and that's what helps it in decreasing the weight.
Berries: There are so many kinds of Berries you can find in the market. They supply the needed carbohydrates in your body and are a great way to lose weight. Make sure you have it regularly to see significant results.
Recommended Post –
These were some of the fruits that help you lose your weight. So what are you wasting your time for? Hurry up and grab a basketful now.