Here are the best Ayushmann Khurrana hairstyle images that you don't want to miss!
Top Bollywood Actors' Hairstyles
Lets have a look at Ayushmann Khurrana Hairstyle –
Half Tie with Faded Sides
The half-tie Ayushmann Khurrana style is the easiest and smart hairstyle one can try. With faded sides and long hair on the top, the half tie is a bouncy and lively way to sink to your hair. In his latest movie, Chandigarh Kare Aashiqui, he wore this hairstyle.
Pompadour
The classic pompadour of Ayushmann Khurrana is another amazing hairstyle for people wanting to maintain a clean, professional, and cool look.
This pompadour is a fabulous style that may suit almost any situation. For similar pompadour hairstyles check out Shahid Kapoor hairstyles and Ajay Devgan hairstyles.
Short and Messy
Ayushmann Khurrana surely rocks this cool short and messy hairstyle. This is quite an easy, effortless, yet fashionable style that you must try.
Long Messy with Bandana
Ayushmann Khurrana looks absolutely stunning in these messy hair tied with a bandana, which complements the beach look perfectly. This is, in fact, among the wildest hairstyles sported by Ayushmann Khurrana.
Wavy Side Parted Hair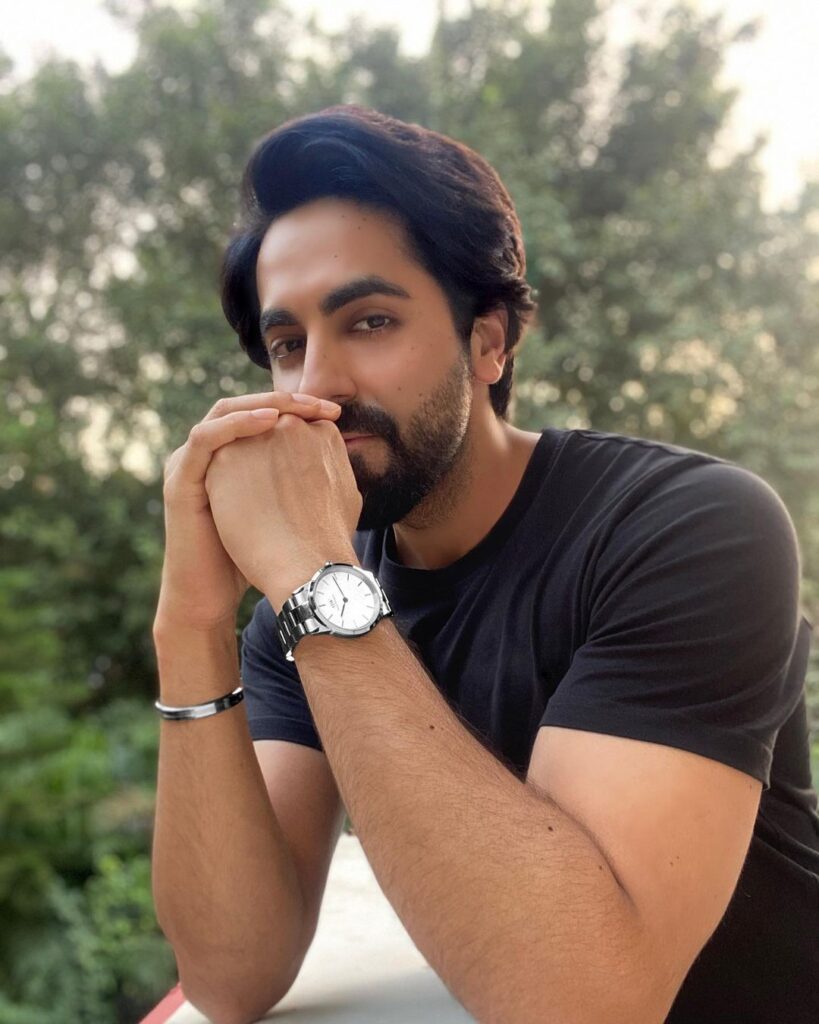 Who doesn't like good thick textured hair, but how does one style it? Here's an Ayushmann Khurrana  Hairstyle that works well with men who have thick hair.
It makes the hair appear voluminous because of the waves. Not only is this look decent, but a full beard with it can make one look exceptionally smart.
Side Flick
If you do not want to put too much effort into your hair, then a quick blow-dry can do wonders to your hairstyle; check out Ayushmann Khurrana Hairstyle Photos, and you'll be amazed how well you can style your hair with minimal efforts.
Simplistic Look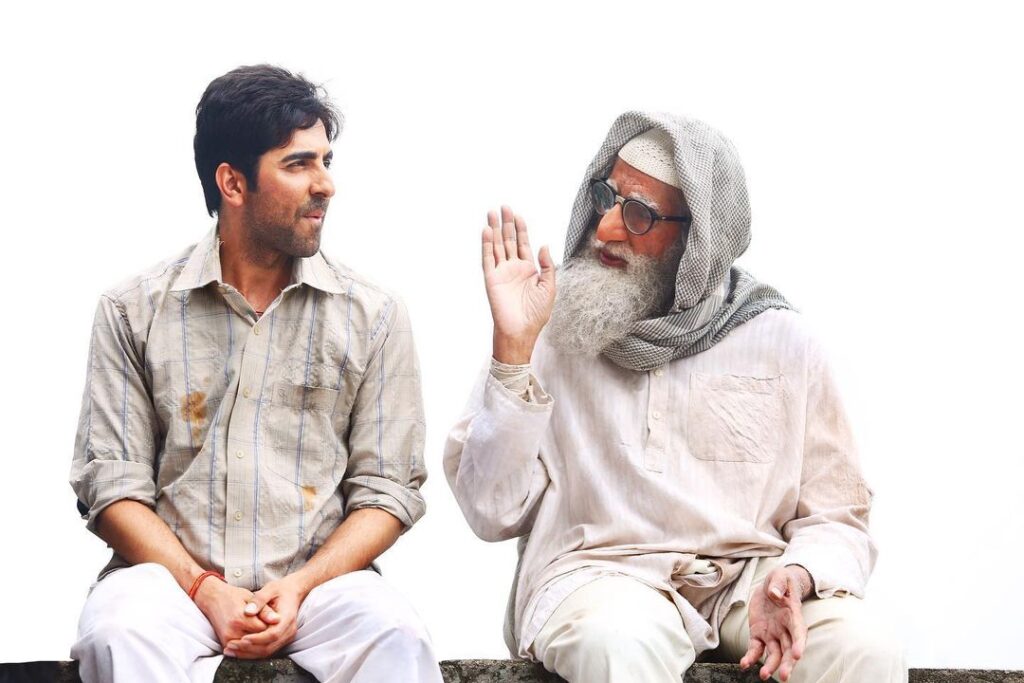 There is nothing better than simplicity. This Ayushmann Khurrana Haircut is a simple yet classic look for men who do not want to experiment much with their hair.
Mild Faded Hair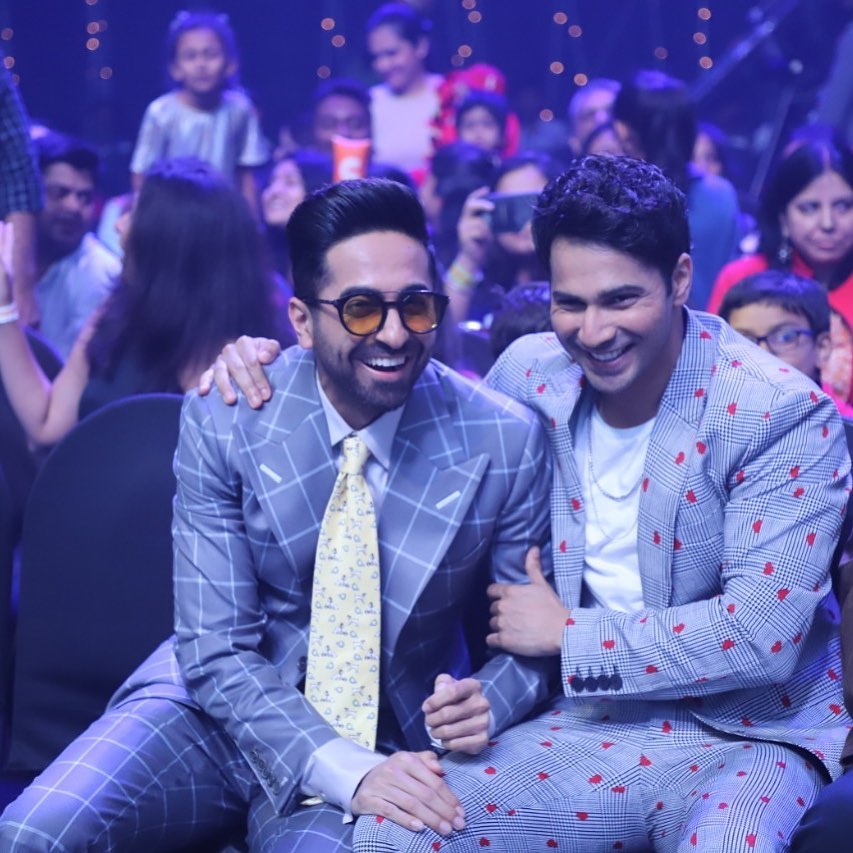 This Ayushmann Khurrana Hairstyle Name is the pompadour with a mild fade on the sides and securing the puffed-up hair with pomade.
It was an extremely popular hairstyle in the '50s, and it has been trending among many celebrities in recent times.
Classic Man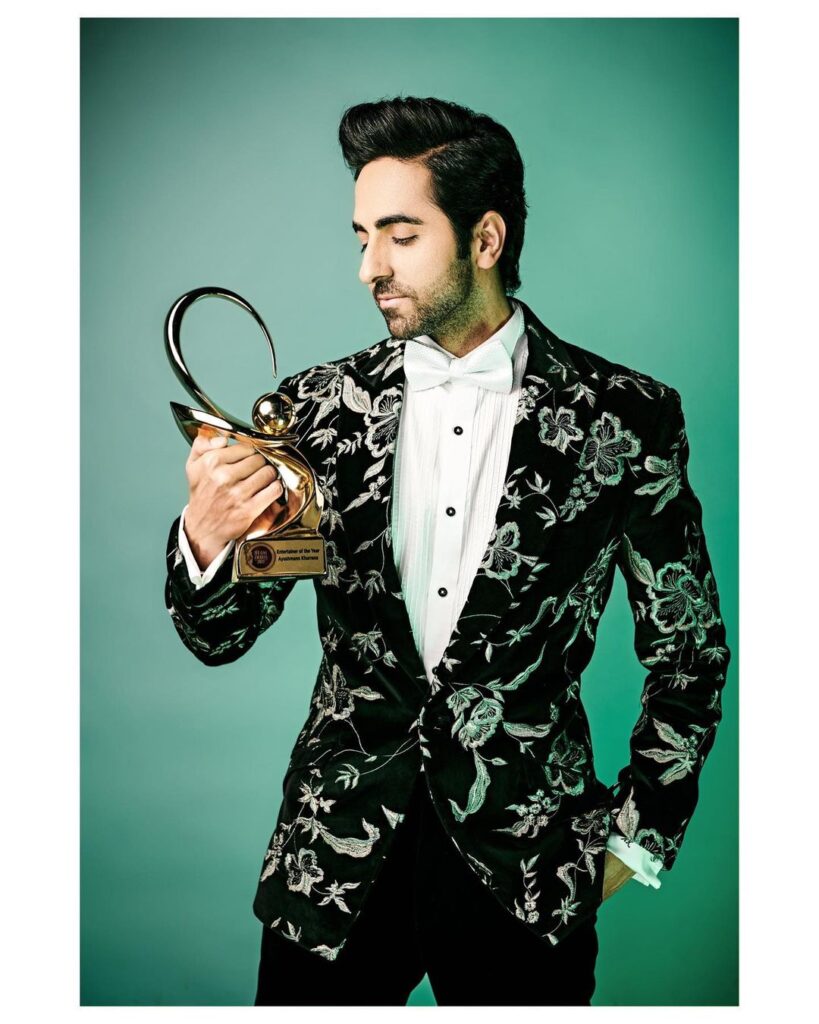 Ayushmann Khurrana New Hairstyle with a quiff is to die for; it creates a sophisticated yet fun look. If you're waiting to make an impression, you won't go wrong with this great hairdo.
Side Fade with a center Mohawk look
"All life is an experiment. The more experiments you make, the better," we couldn't have agreed more to Ralph Waldo Emerson's quote, Ayushmann Khurrana's latest film's hairstyle is one of a kind. It has faded from the sides and a simple mohawk in the center.
It is quirky and fun at the same time. One should definitely style this hair if they're looking to change their daily look.
Quiff Hairstyle
The quiff hairstyle in which Ayushmann Khurrana looks exquisite, and one can easily achieve this look with their hairstylist's help. The best thing about this hairstyle is that it works well for any texture of hair.
Slicked Back Hair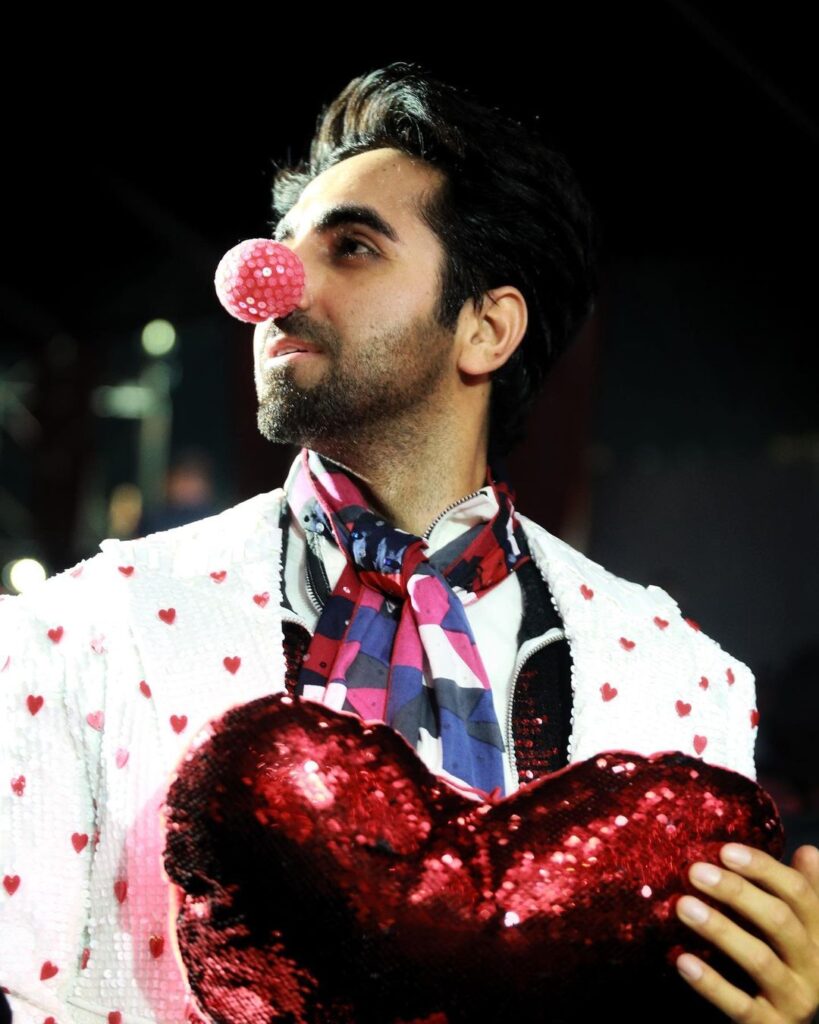 Here's how men can style their hair and look amazing; get inspired by Ayushmann Khurrana's new look in his slicked-back hair.
A slicked-back hair is simple to achieve; one can blow-dry their hair and slick it back with a hairbrush's help and secure the slicked hair with a simple hairspray.
Supreme Hair
Ayushmann looks dapper in his formal attire and good hair; he is the epitome of a gentleman. This look is extremely classy and an excellent option for men with voluminous hair, and the side fade just adds to the look.
Top-Knot hairstyle
Half top-knot with a faded style at the side will give you a dashing look. Ayushmann Khurrana's Long Hair Style is fun and edgy, and one should definitely try this look to experiment with their hair.
Images of Ayushmann Khurrana Hairstyles
Conclusion
If you have beard and a mustache, then the look will add more charm to your personality. You can also check latest beard styles for men.
Which Ayushmann Khurrana Hairstyle do you like? Tell us in comment section.