It's not just his looks that have made Milind Soman so popular; it's also his talent. But what makes him so popular is, of course, his hair that makes anyone fall in love with him. In this article, we will cover not just the Milind Soman hairstyles but also some Milind Soman hair care tips that fans are dying to know.
Milind Soman is a well-liked star who attracts a lot of media attention. His popularity is boosted even more by the fact that he appears to be aging backward.
Milind rose to stardom, fame, and the limelight thanks to his dashing appearance, sharp jawline, and smile that could steal your heart.
Everyone adores him, from children to adults, and while women have a crush on him, all men adore his athletic persona.
Among his most notable accomplishments is finishing the Ironman Triathlon, which entails a 3.8-kilometer swim, a 180.2-kilometer bike ride, and a 42.2-kilometer run.
Top Bollywood Actors' Hairstyles
Let's have a look at the latest Milind Soman hairstyles and hair care routines –
Long Grey Hair
With Milind Soman defining aging like a fine wine, his grey hair looks have been driving the fans crazy. As Milind sets up legit grooming goals for men, you must try this amazing look with long hair.
---
Fauji Cut
Milind Soman, always complimented for his looks, got this fauji cut with a fauji cutter in just 12 minutes. Never heard of it before? Therefore, why not try this unique and subtle haircut that is easy to wear and gives a natural look?
---
---
Milind Soman trending grey haircut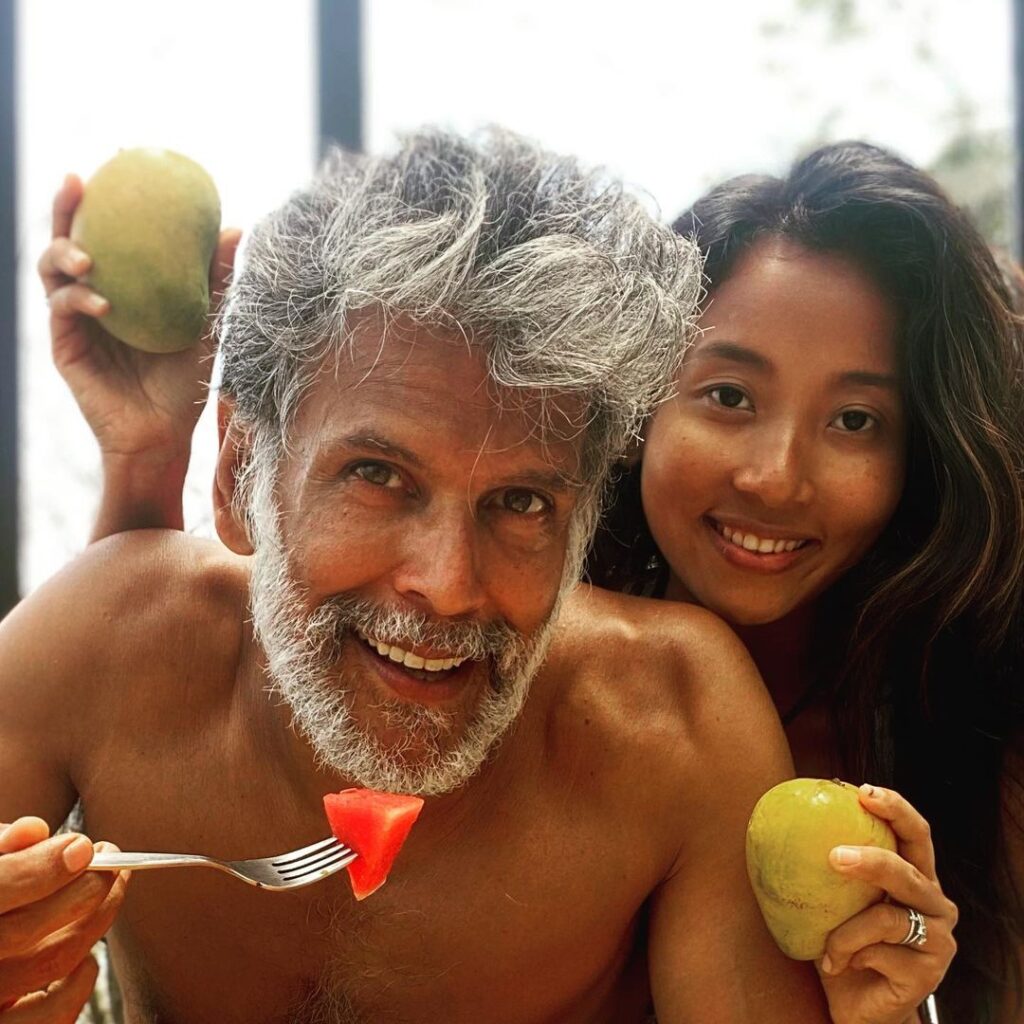 His hair is trimmed from the sides and back of his head in this style, but his top hair is still long and styled.
This haircut has become quite popular, particularly among young people, because, even though older men typically wear it with grey hair, Milind has established an ageless actor reputation, and people are completely enamored with it.
---
Salt and pepper beard and hairstyle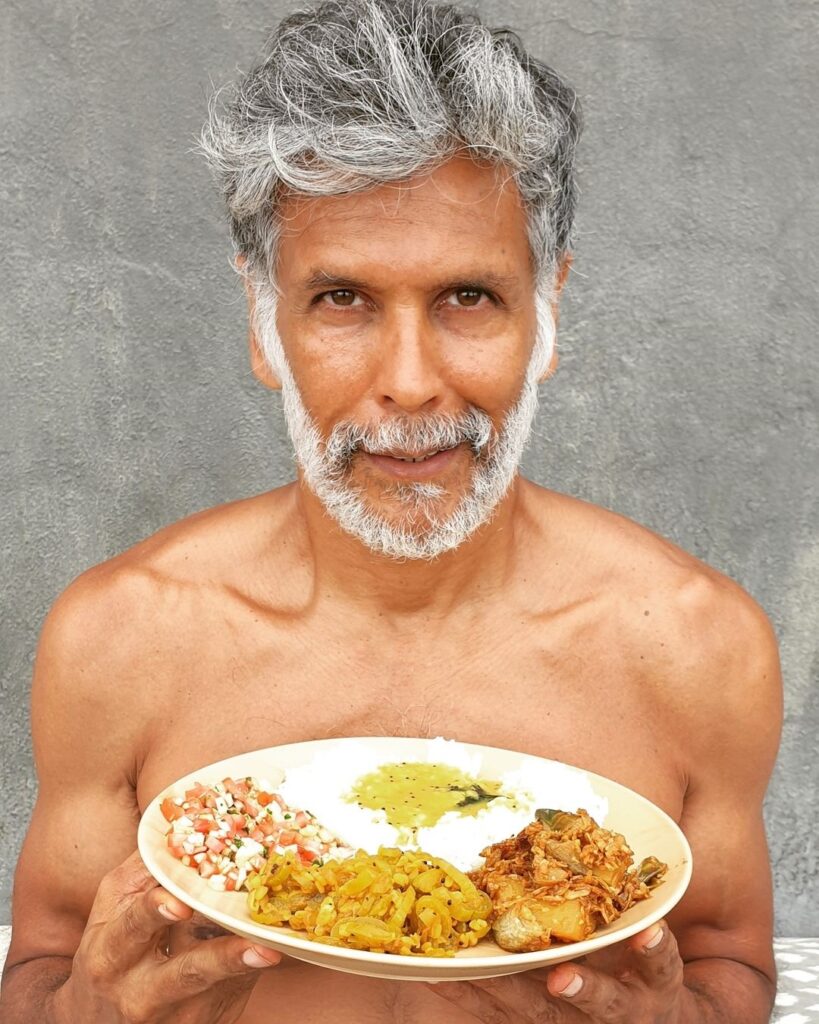 That classic beard of his never fails to enchant us. Inspired by Milind Soman hairstyles, here's a quick and easy way to style your grey hair. Make a quiff with your short hair to keep things simple. You're done if you keep your beard tidy and trimmed.
Allow your hair to completely grow out for two weeks to achieve this salt & pepper goatee beard with full flair.
---
Slightly messy grey hairstyle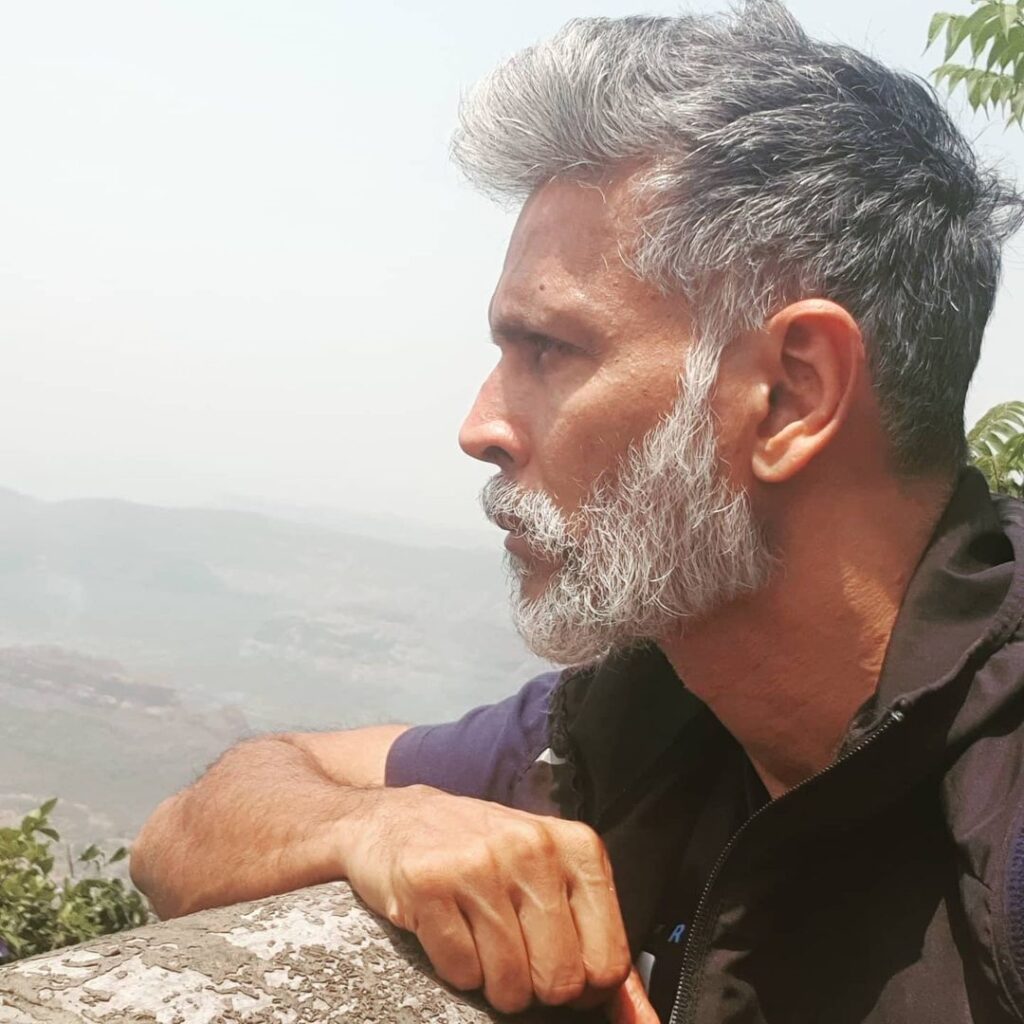 Sweep your hair back and keep your sides clean to show off your grey strands and the salt and pepper tones they create. This Indian hairstyle can be worn with or without a beard. If you wish to grow a beard, do it like Milind's stubble, which goes well with his disheveled haircut as well.
---
Silver fox hair Style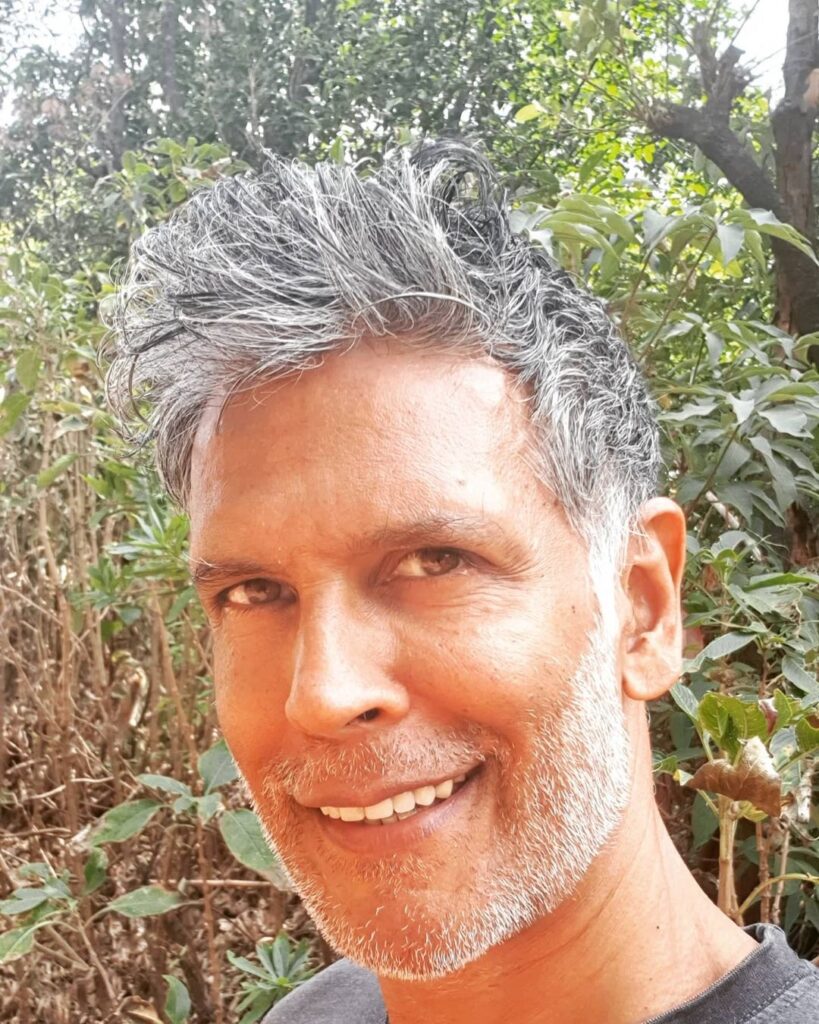 This easy-to-wear combed-back hairdo is ideal for adding volume to grey hair. As the style progresses back on the head, the hair is brushed to the side.
Soman's hair is not only long, but it's wavy as well. When paired with trimmed sides, this hairstyle provides a bold statement that goes well with peppered hair.
---
Short textured style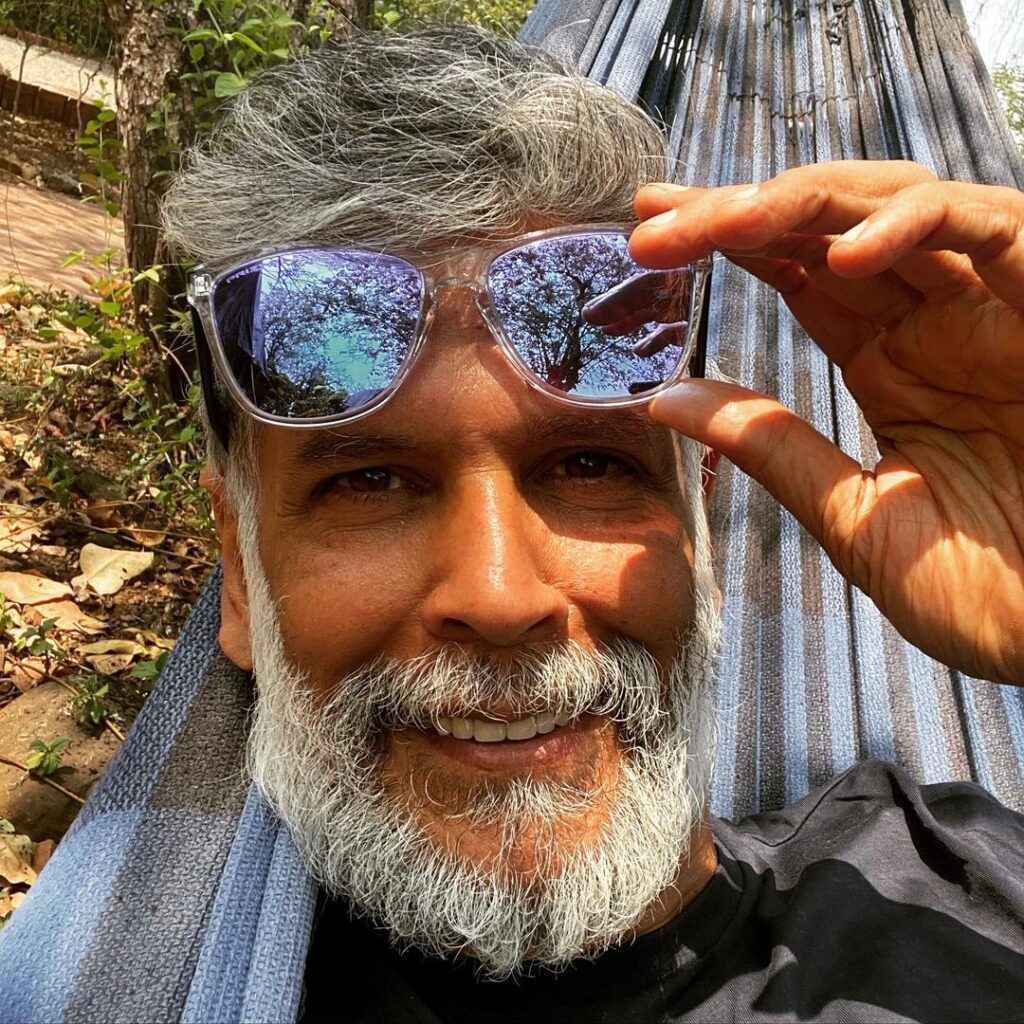 This style demonstrates how Milind still believes in keeping the look natural and that it doesn't need to be dyed or colored to look great.
A short, textured haircut like this Indian hair cutting style name will not only cover your receding hairline but will also give your hair new volume and life.
---
Ruffled short and swept hair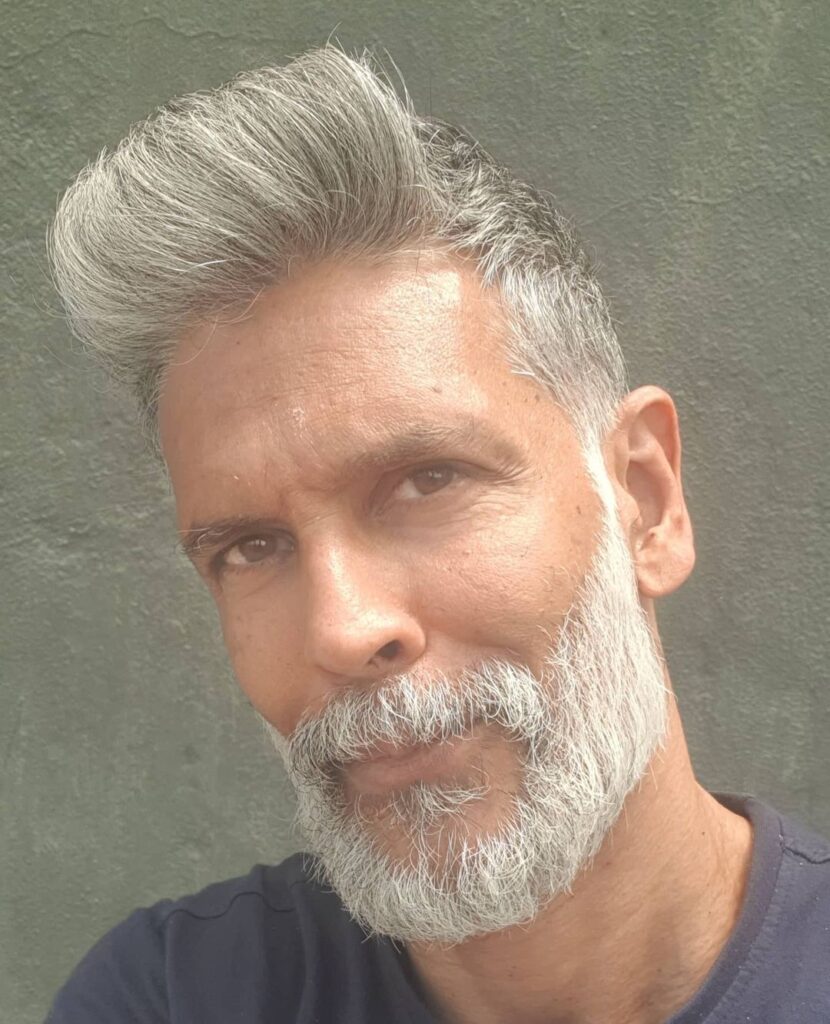 Milind's haircut is stunning, and we can't keep our gaze away from it. When men become older, their hair density normally decreases and becomes quite thin. To keep the hair from looking flat and limp, you'll need to add some weight and substance.
Simply trim your sides by 4 or 5 inches and buzz the rear side with the same clipper length for this haircut. If you have thin hair, a medium-hold pomade or gel may be required to get this look.
---
Short quiff hairstyle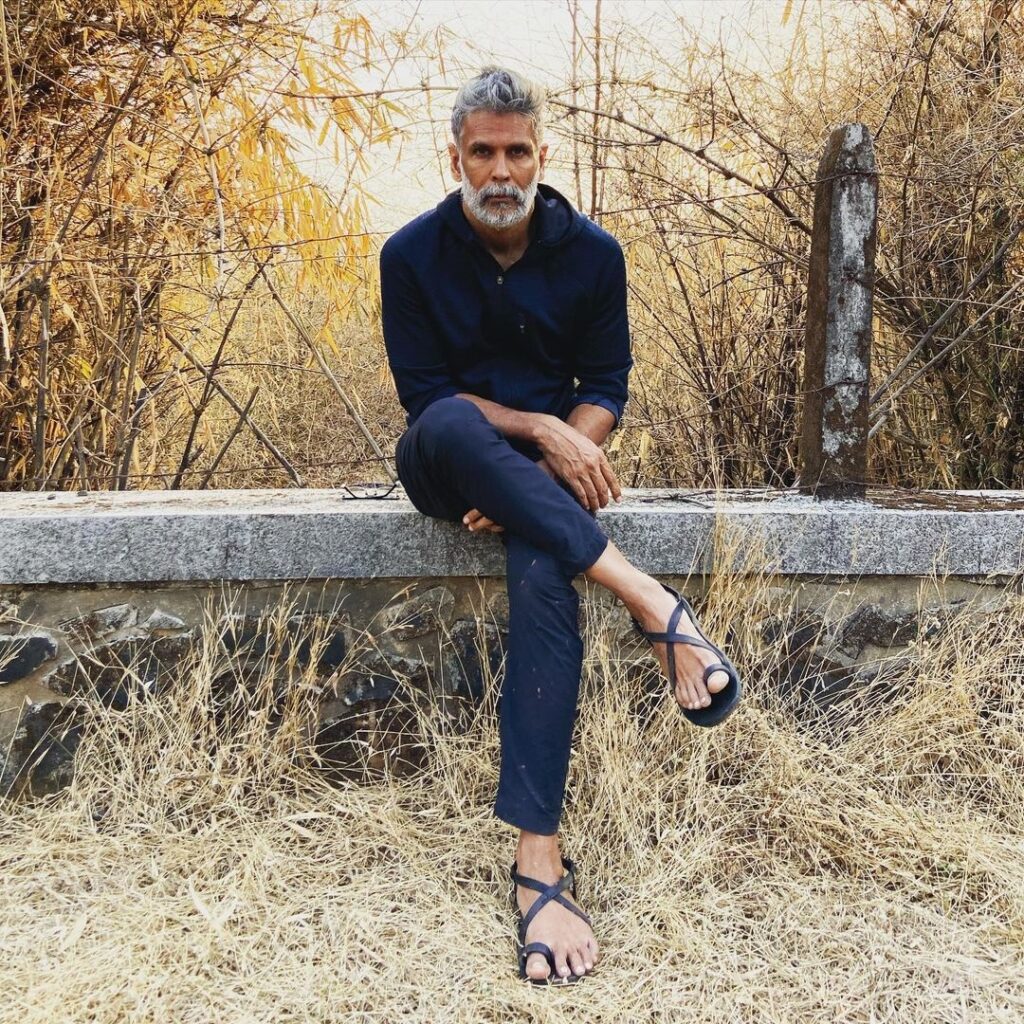 Another cool way to style your silver hair is just to sweep it back and create an effortless but relaxed quiff. For grey-haired males with beards or a receding hairline, this style is ideal.
This hairstyle is not only simple to achieve, but it also allows you to show off your hair's many color tones, which range from silver to grey.
This brush-up hairstyle adds a little weight to the hair while also making a dramatic statement.
31 Hairstyles of Milind Soman
---
---
Milind Soman's Hair Care Routine
As we age, our bodies' hormones alter, and testosterone levels in men, in particular, begin to fall. This causes a reduction in blood flow to the scalp, resulting in a dry, flaky scalp. As a result, maintaining a regular hair care routine is critical.
Now that we've looked at some of his most popular hairstyles let us explore his hair care routine, which makes him sport exceptionally good hair and good looks. So Milind Soman's haircare routine basically is this.
General tips for hair care routine
Oil your hair regularly to keep its general texture and sheen. To keep your hair healthy, try natural remedies like onion juice, castor oil, and almond oil.
Moisture is vital for keeping all hair types look their best, and it gets even more necessary when your scalp's natural oils diminish. Thats why using a conditioner after shampooing is essential. It can also be used on days when you don't want to use shampoo.
No matter which hair treatment you're following, make sure that you follow it regularly to keep up with the consistency.
Tips for coloring your hair
The first step in highlighting your silver strands is to have a professional cut. It's crucial to find a haircut that brings out your natural hair color. You can also consult with your stylist or barber for advice on which style best complements your natural hair color.
Choose hair products that are appropriate for your hair, especially if it has been colored. For silver and grey hair, anti-yellow shampoo is the finest option.
And with these tips, you too can maintain gorgeous hair.
Conclusion
These are all Milind Soman's Hairstyles and his Haircare Routine. Tell us your favorite hairstyle in the comment section.