Looking for beard styles for old man but do not want the simple boring beard which every other one has? Well, there is no shortage of options for you to choose from. Many beards and hairstyles can work with gray hair and receding hairline.
Beard Styles for Older Man have evolved over the years, and many have been formed to give them an edge in styling with different beard care items.
.
Let's look at some classy beard styles for old men:
Baldhead beard styles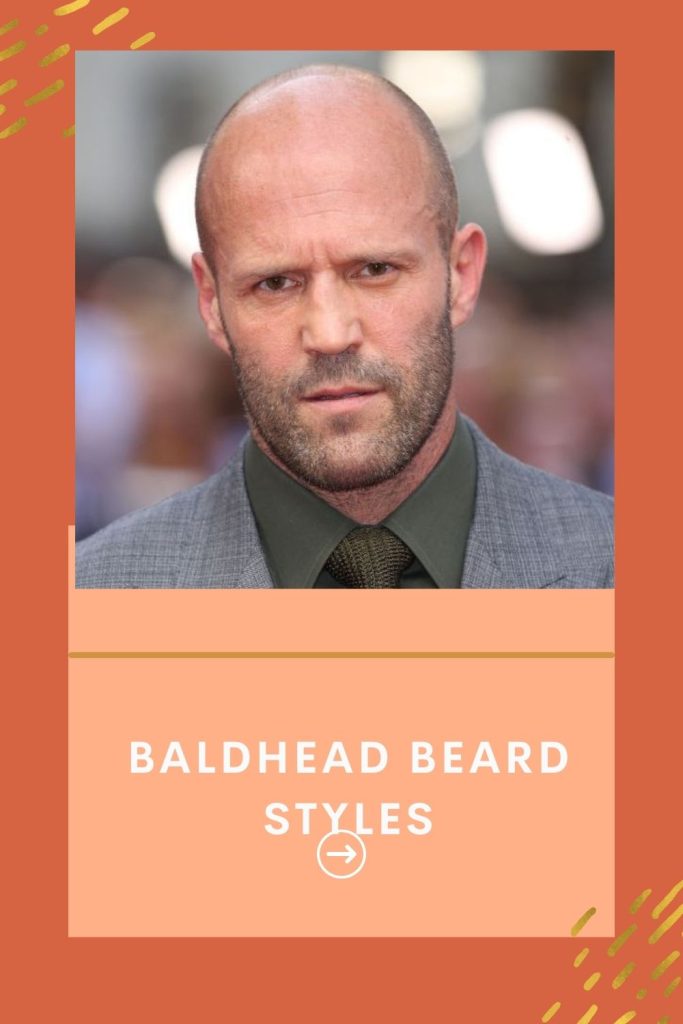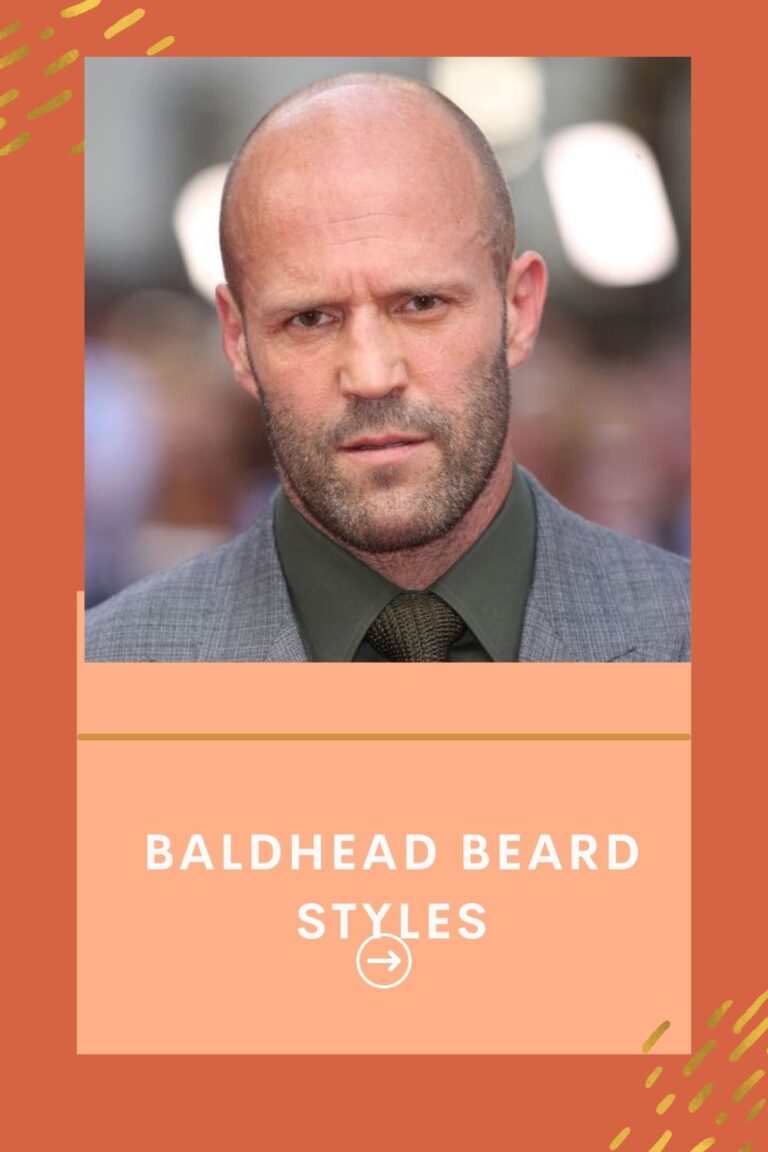 Pretty much every man starts losing hair at some point in their lives. If you wish to embrace your full bald look, then there are many cool beard styles for older man that can completely transform your look.
Some work towards softening your look, while some enhance your bald head. The beard style you choose depends on what effect you are aiming for. You can opt for a mustache, goatee, full beard, or stubble.
---
Taper fade+ Slicked back hair+ beard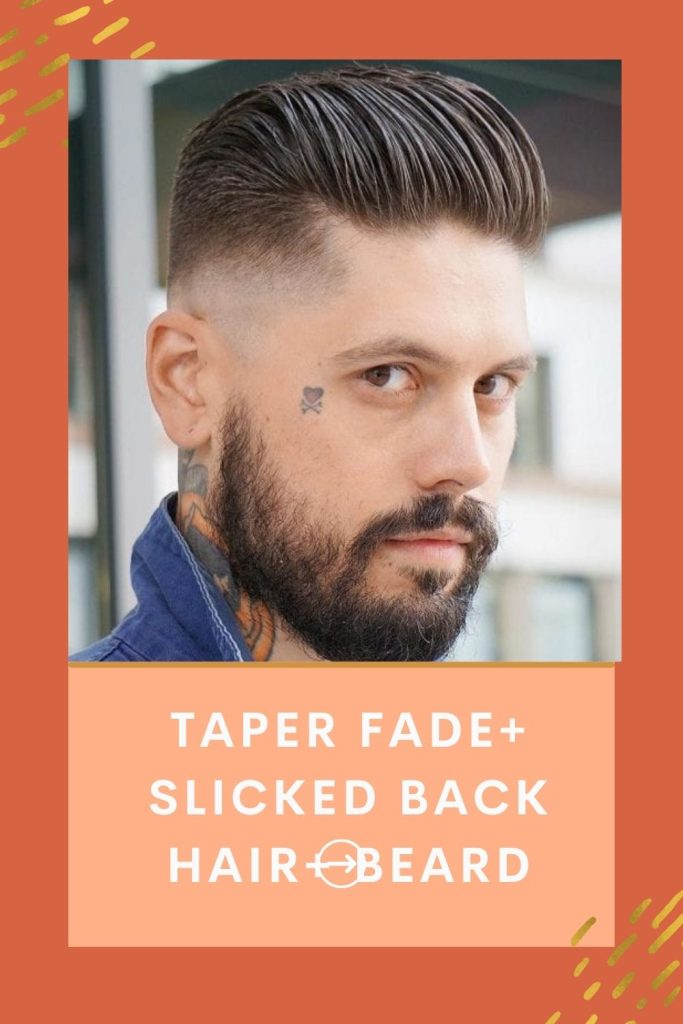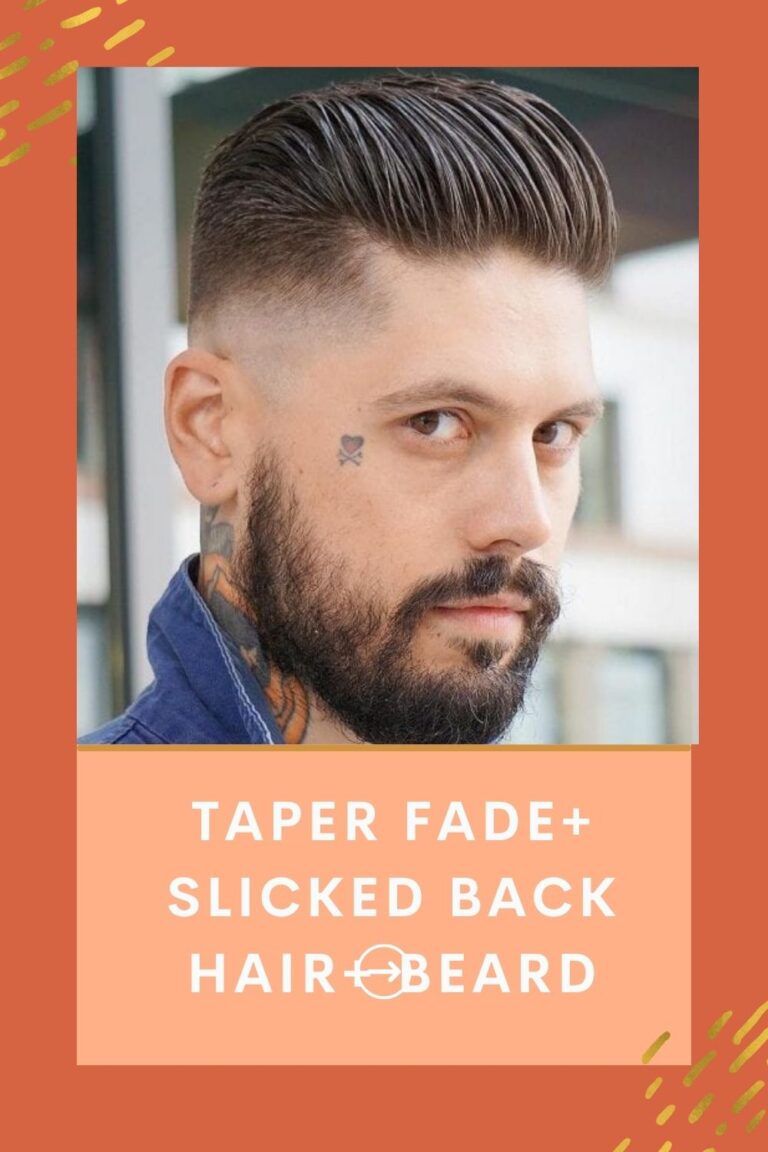 The taper fade is a fantastic hairstyle for older men as it helps to hide balding, and the slicked-back hair makes you look younger. A taper fade can be paired well with Beard Styles for Older Man 2021. Grow a round beard with connecting mustache and a soul patch to go with this look.
Recommended Post –
---
Classic side part+ Stubble beard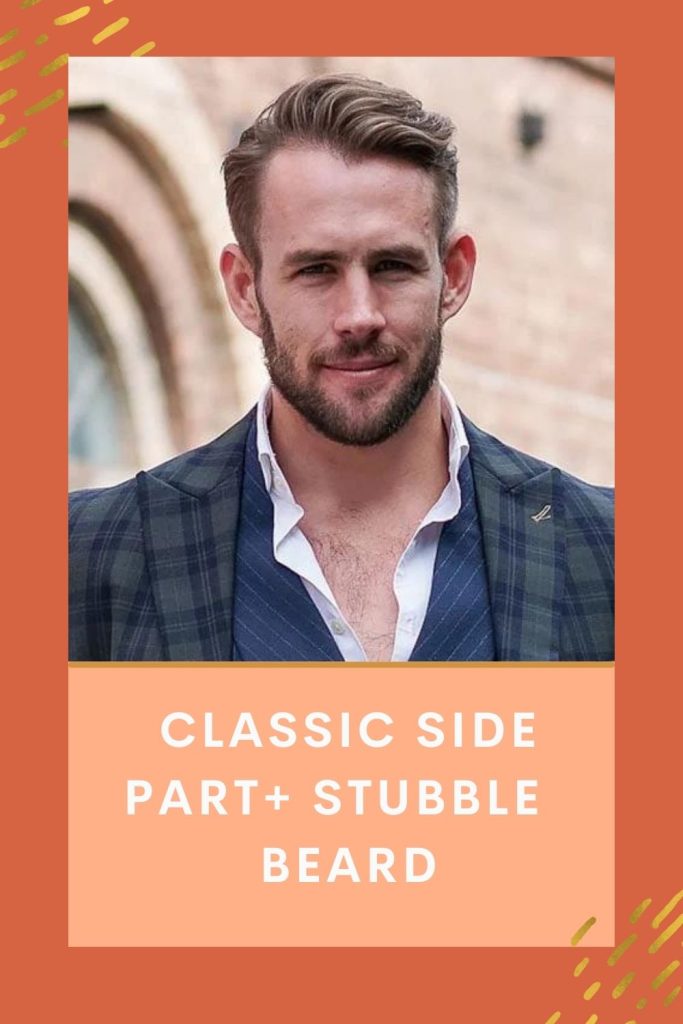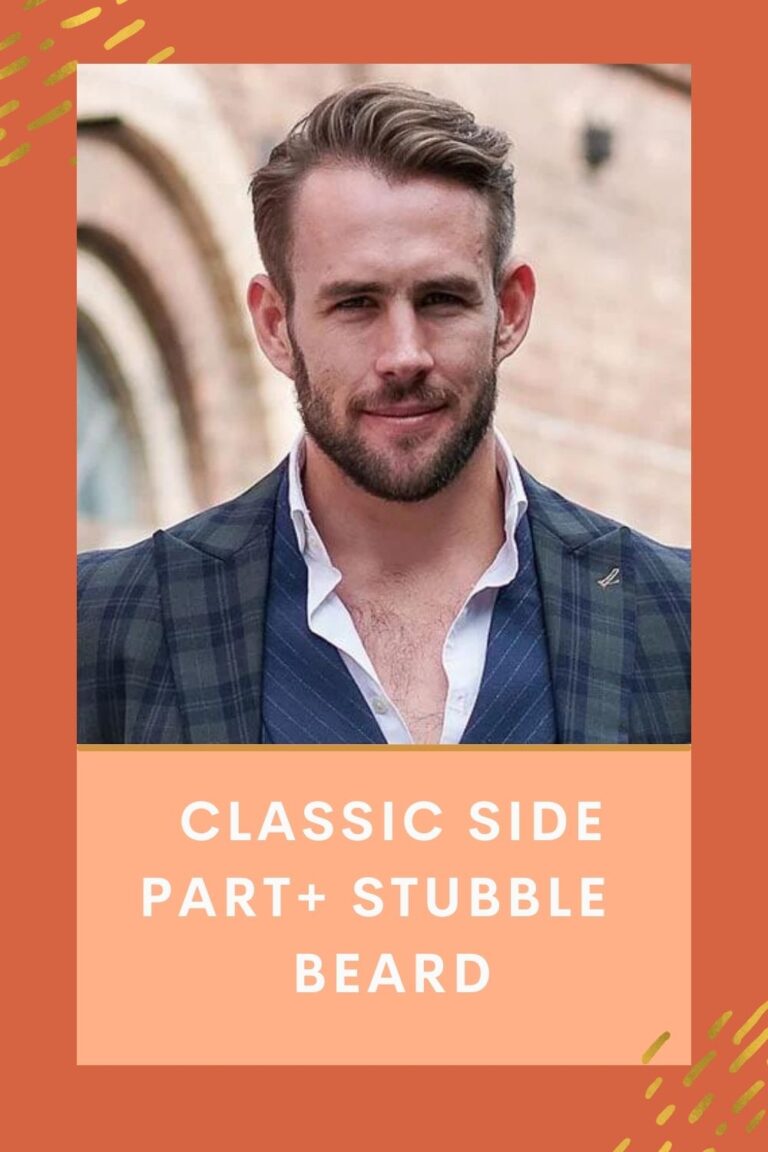 The classic side part haircut is also known by the name businessman haircut and a traditional haircut with a side part. Just make a side part and sweep your hair to the sides. Short beard styles for older man like stubble will go well with a classic side part.
---
Slicked back undercut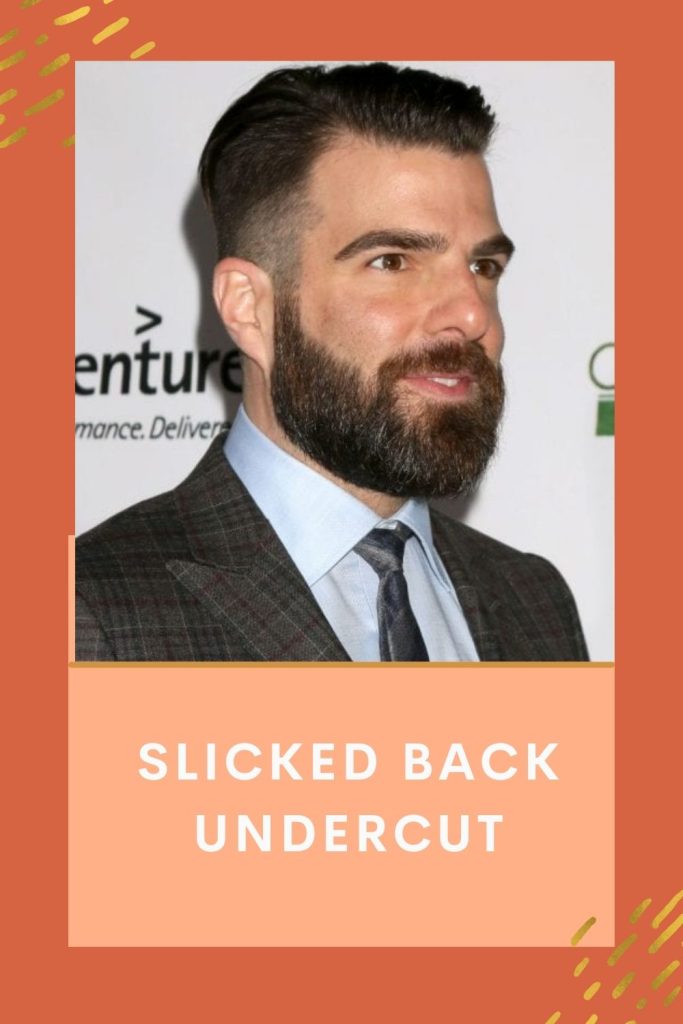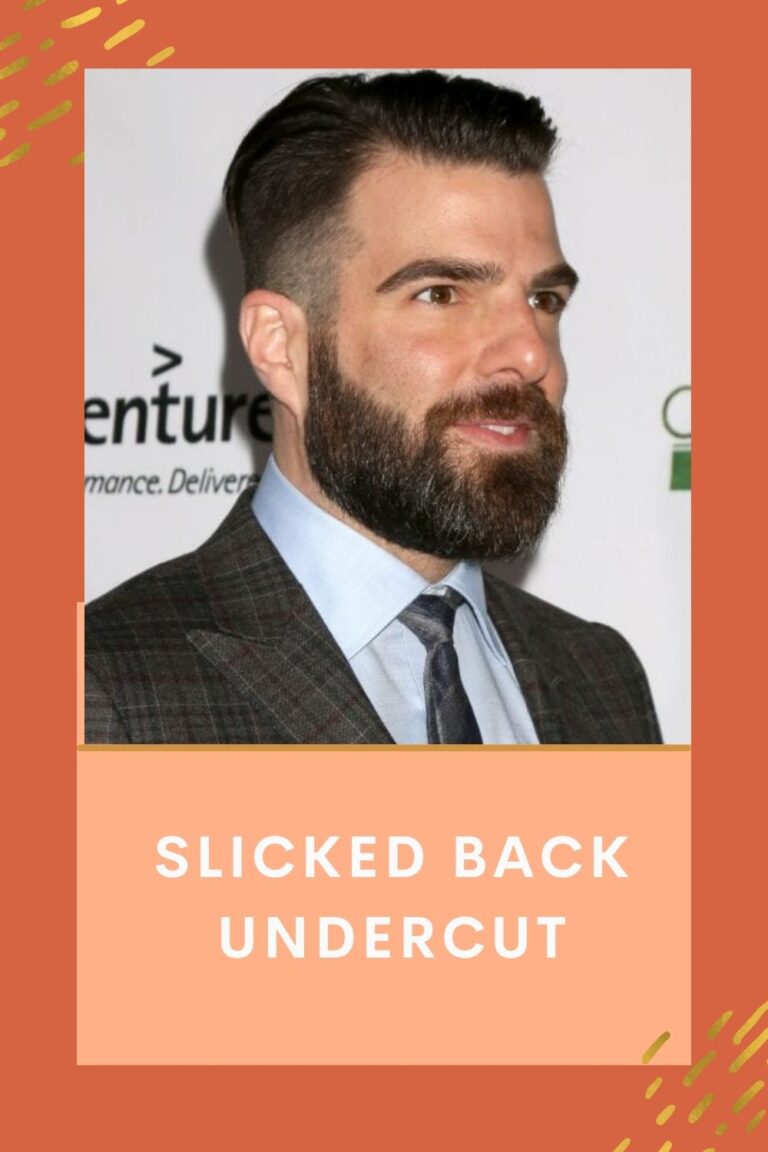 Every men's hairstyle inspiration magazine will mention an undercut. An undercut means short tapered sides which are cut short but not a fade. This amazing hairstyle goes with any beard style. But remember to keep the length of your beard and the length of your undercut the same for an even and balanced look. A short beard with a connecting mustache will complete this polished look.
---
Shaggy or messy hair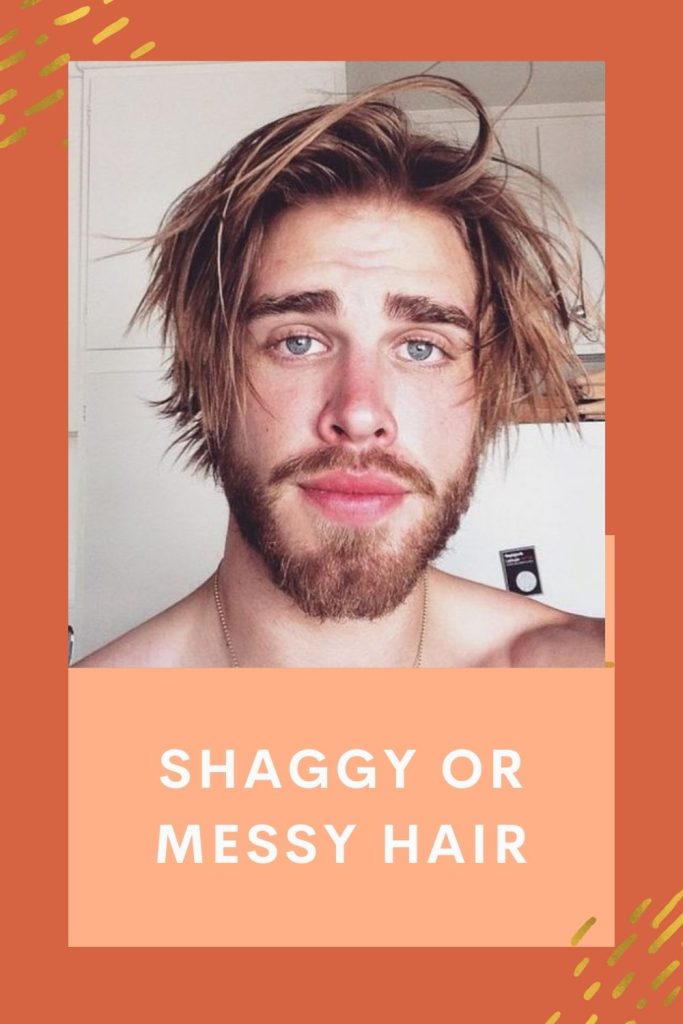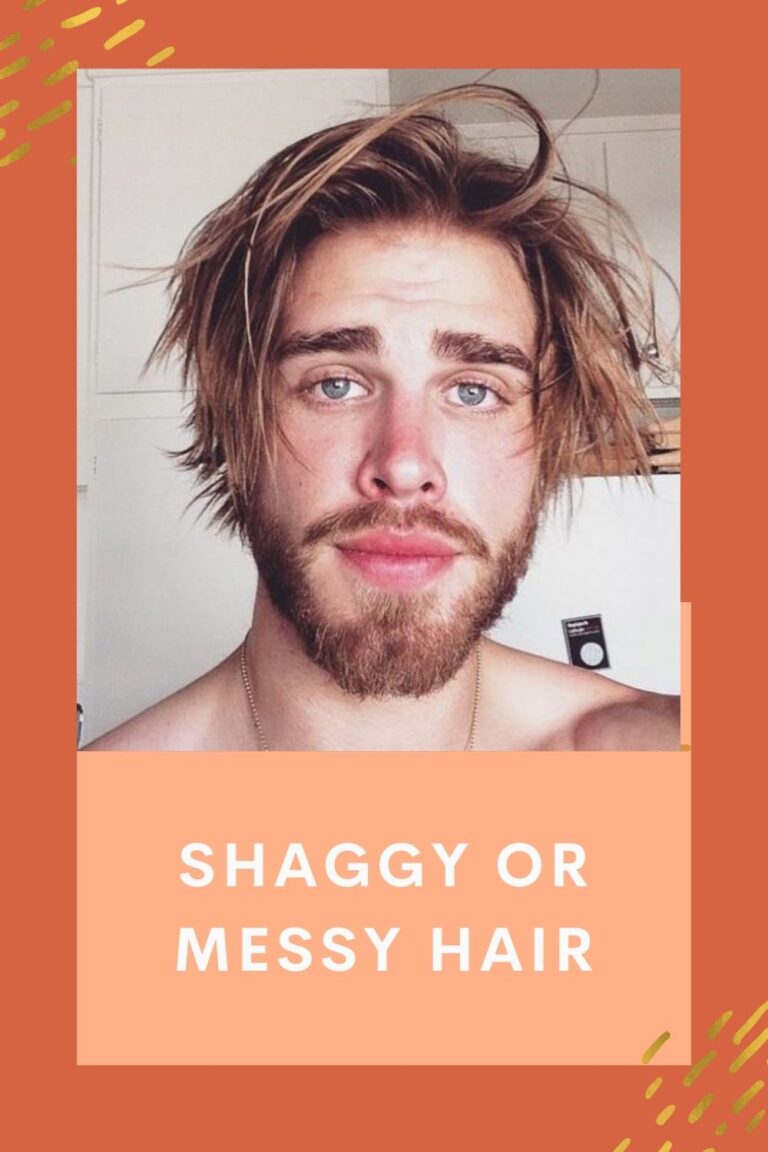 A messy or shaggy hairstyle can be easily matched with beard styles 2021 for older guys. Just as the name suggests, both the hair and the beard need not be perfectly manicured and under control. A short, rugged beard will be a perfect match for messy hair.
---
Low fade brush up with handle Mustache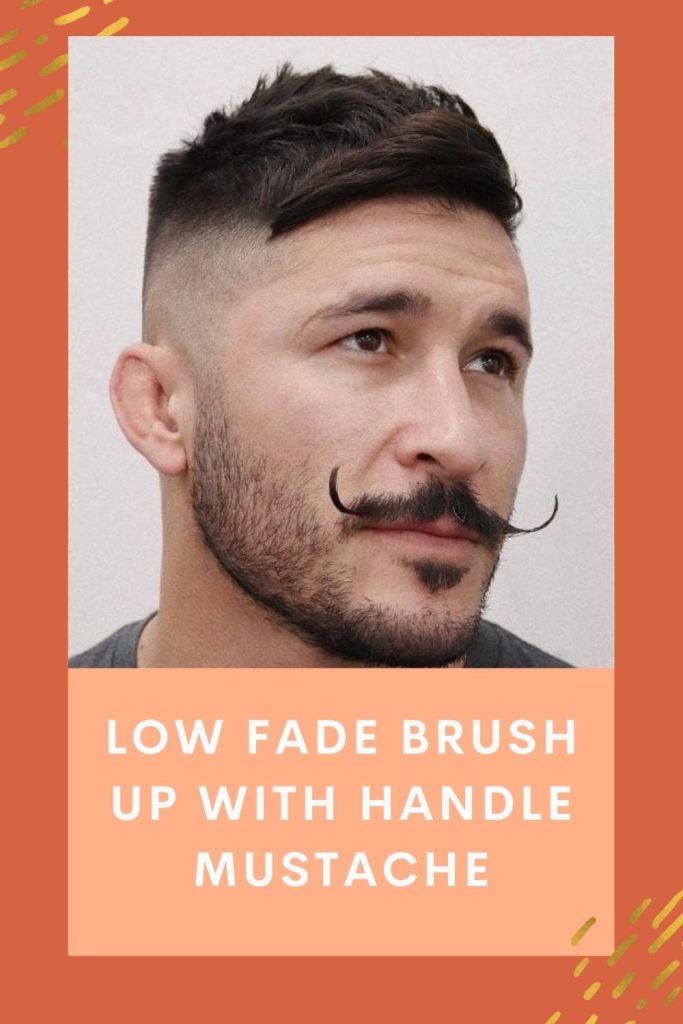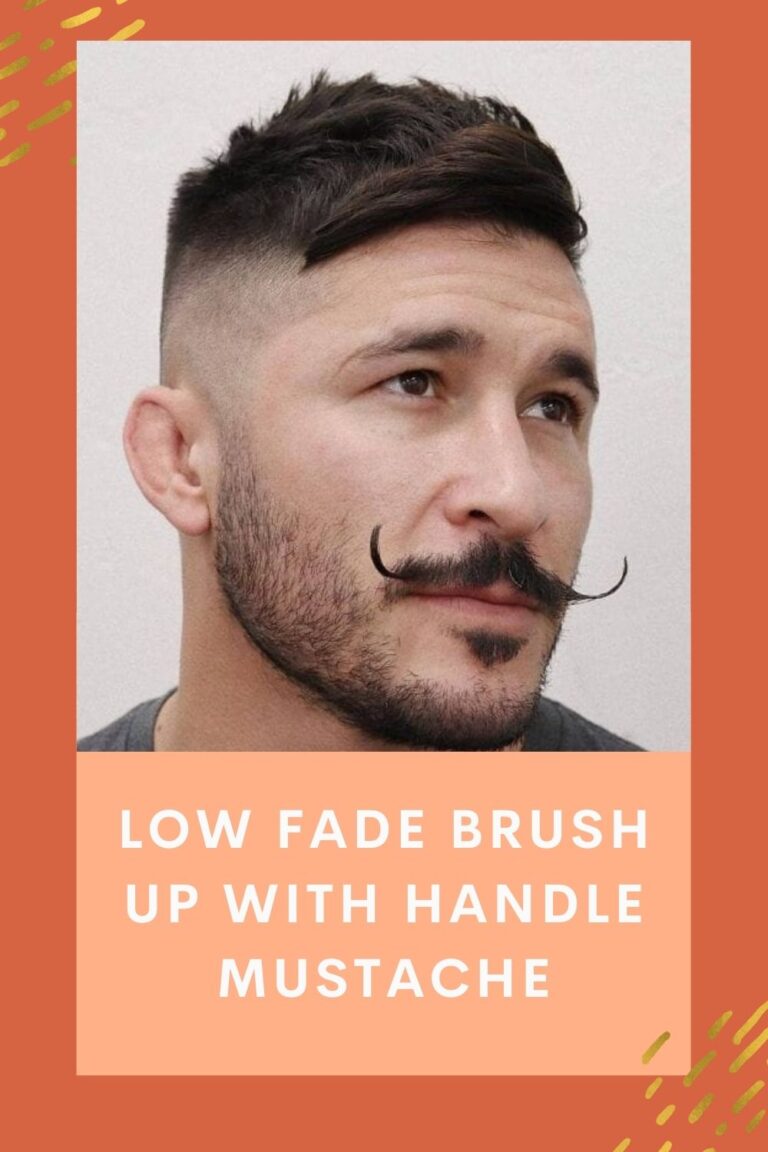 In a low fade brush up, the hair at the sides is shaved, with the hair on the top is styled upward. It is somewhat similar to a quiff. Pair with a handle stache to give a hipster twist to your overall look. You can twirl the ends or use some dabble of wax for creating bull horns.
---
Side-swept hair+ Goatee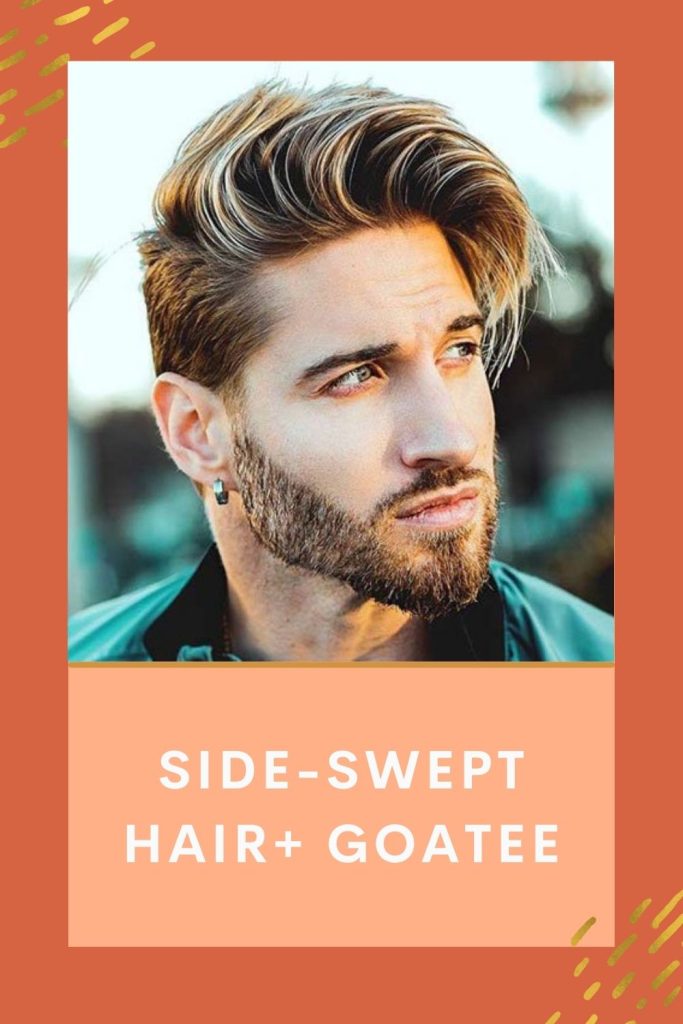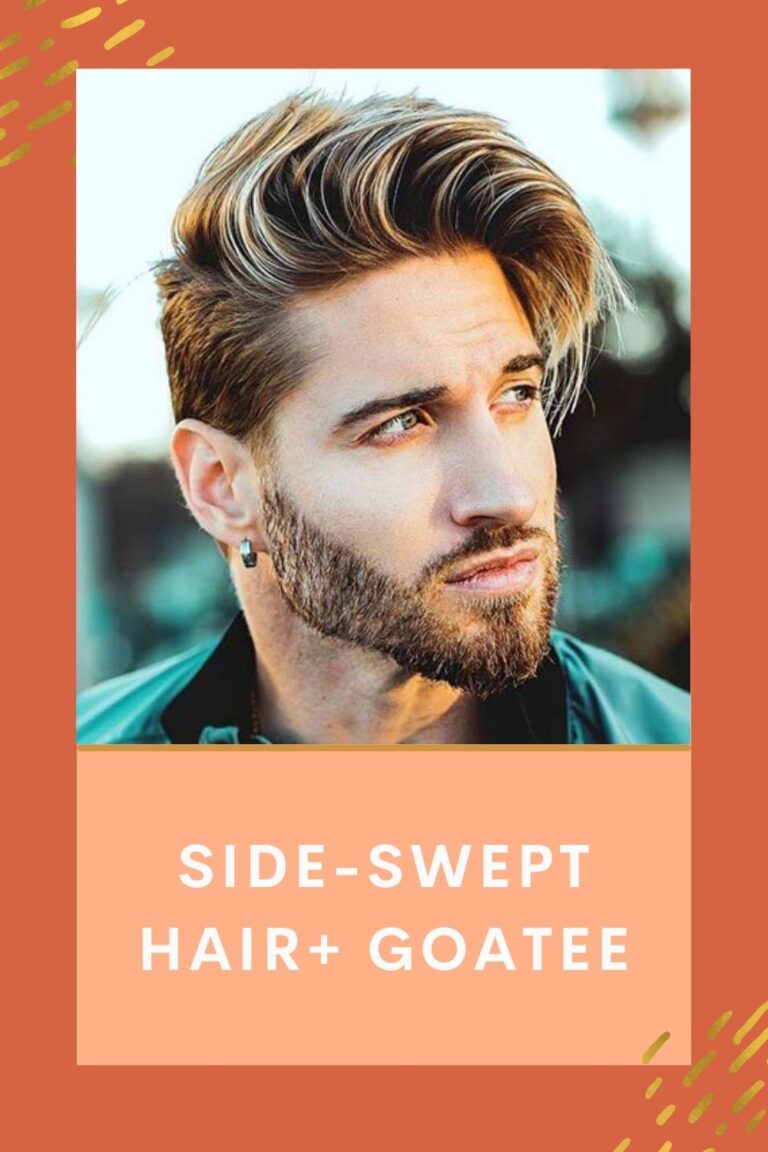 A side-swept hair is very versatile. Pair it with a goatee, and it will help elongate a round face or add dimensions to a triangular face. You can further add a soul patch or a connecting mustache to this short beard styles for older man.
---
Bald fade+ Crew cut+ Long Beard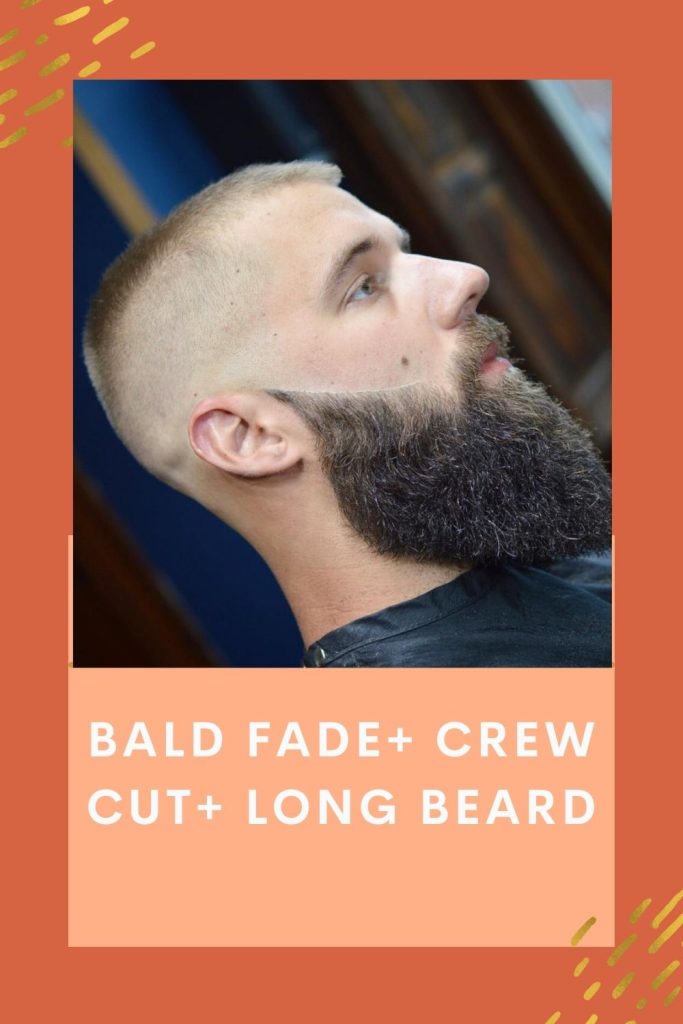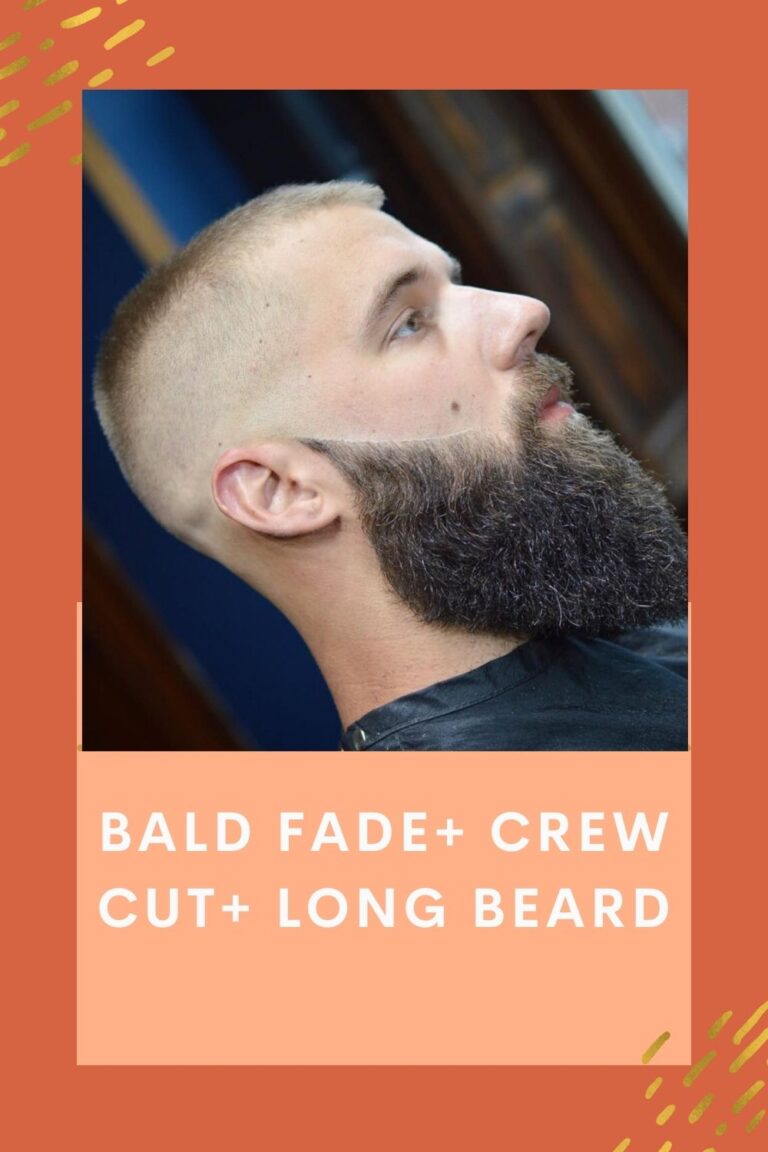 A crew cut with bald fade is low maintenance and makes facial hair appear fuller. Choose from full beard styles for older guys. A long full bear will need to be taken care of properly to avoid a messy, ungroomed appearance. A short hairstyle and a full beard will give a contrasting effect and make you stand out.
Recommended Post
---
Thick brushed back hair+ Full beard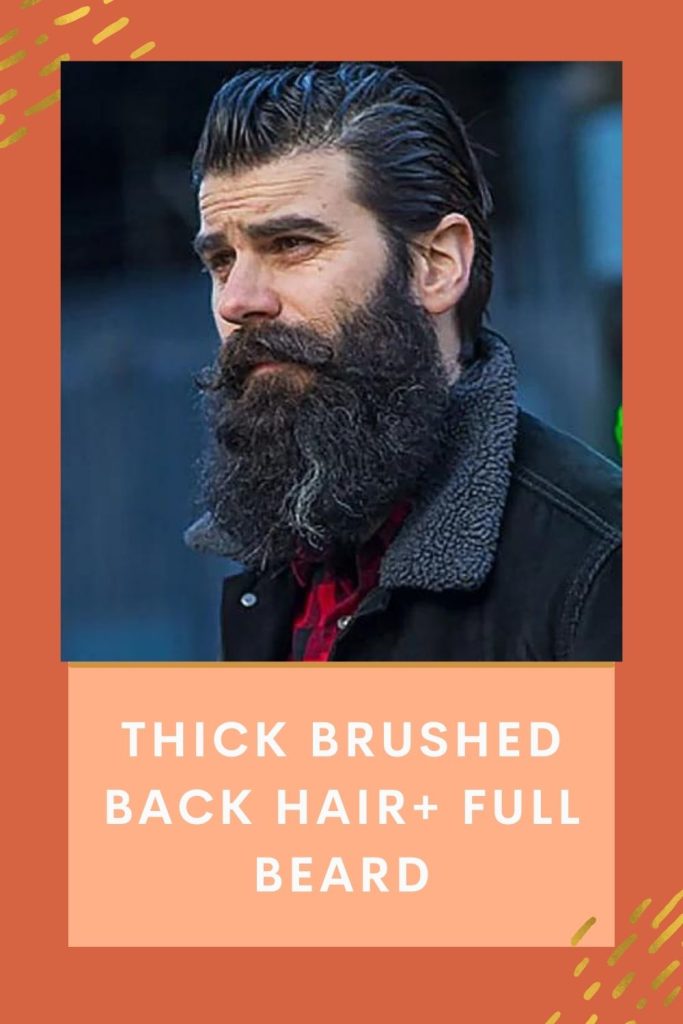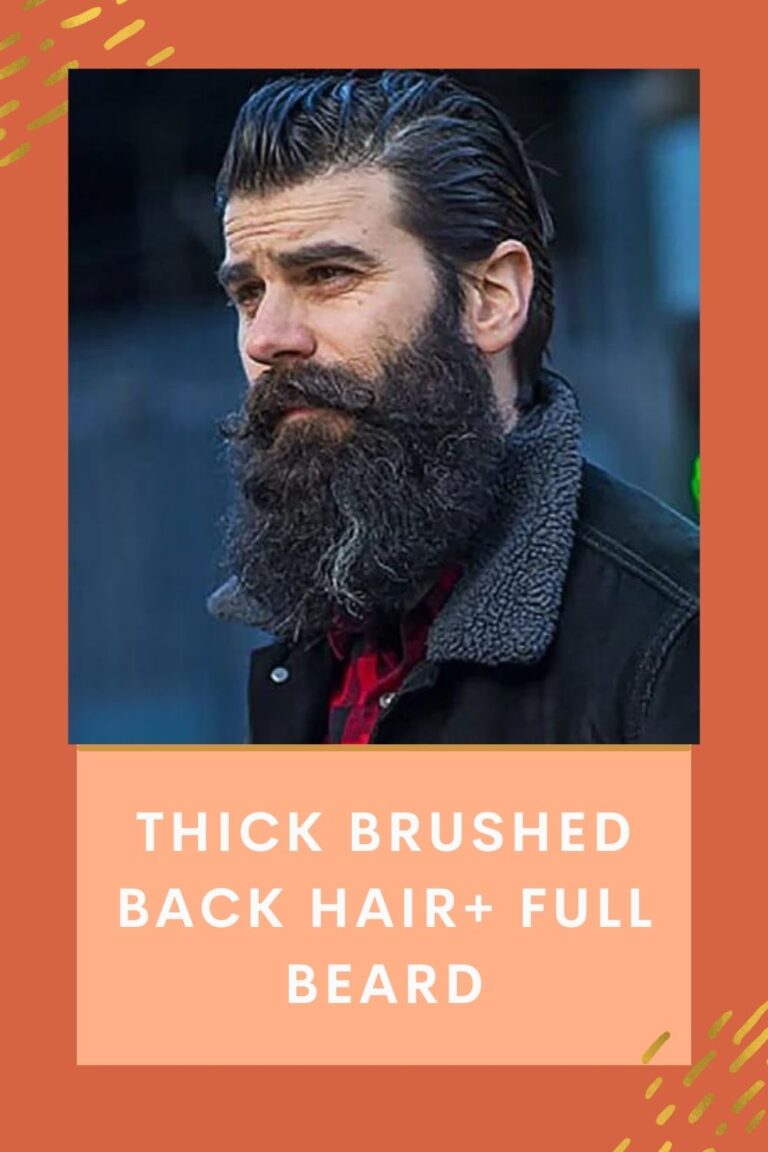 Thick brushed back hair is ideal for taming thick hair. Use hair wax and push your hair towards the back for a sleek finish. You may wish to keep some height on the top to resemble a pompadour. Keep a full beard to match with this hairstyle.
---
Modern textured quiff+ Short sides+ Thick beard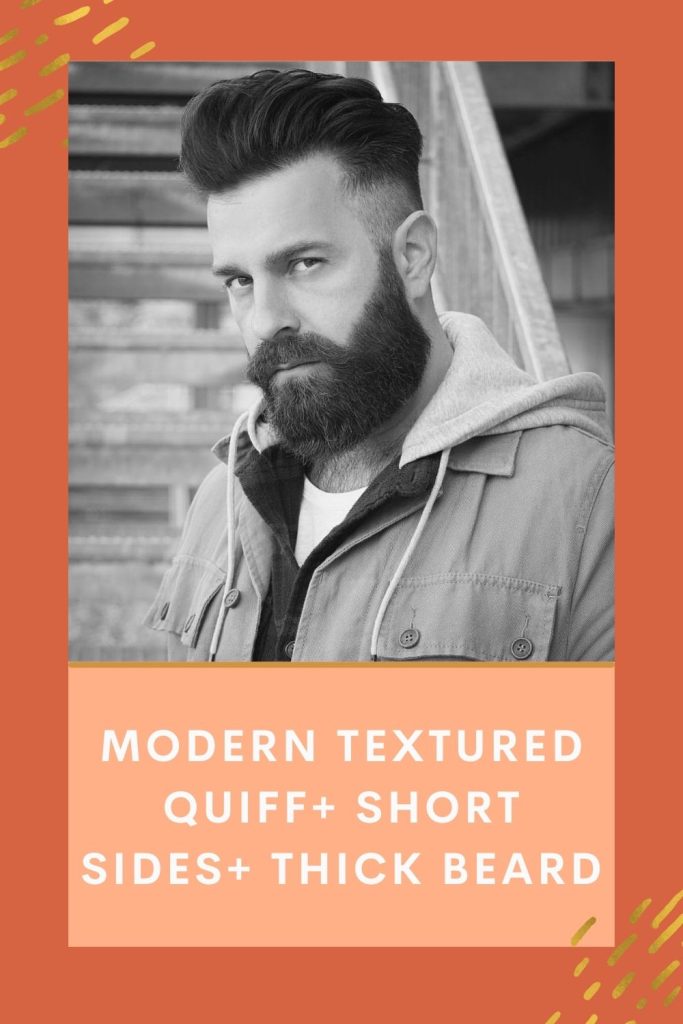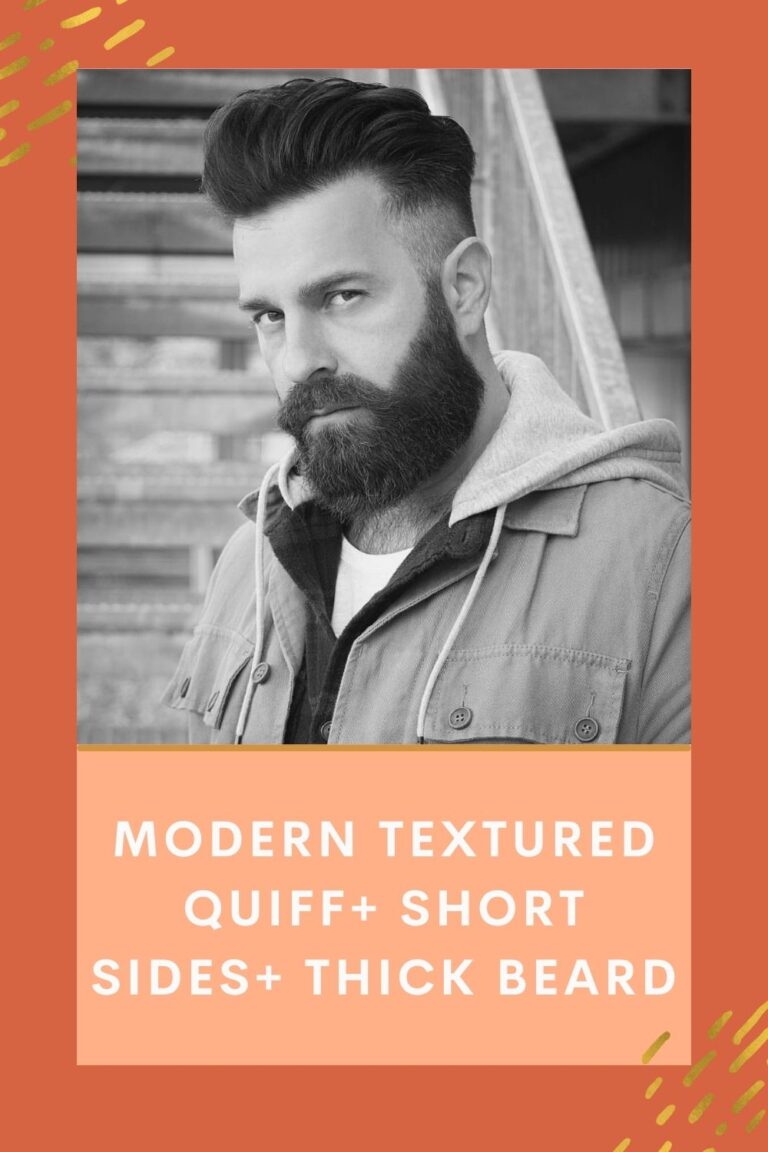 A quiff hairstyle is among the most popular modern hairstyles. A messy textured quiff requires short sides and long hair on the top. A thick beard matches the fuller appearance of the hairstyle. You can even make a disconnection with the beard and hair.
---
Messy brushed up hair+ Short tapered Sides+ Stubble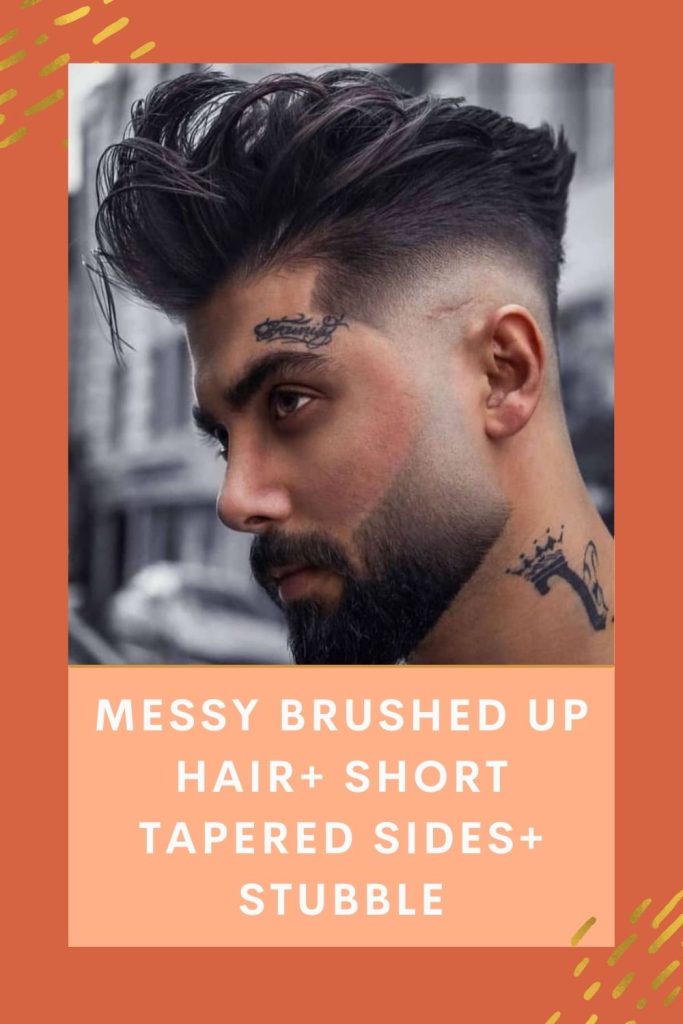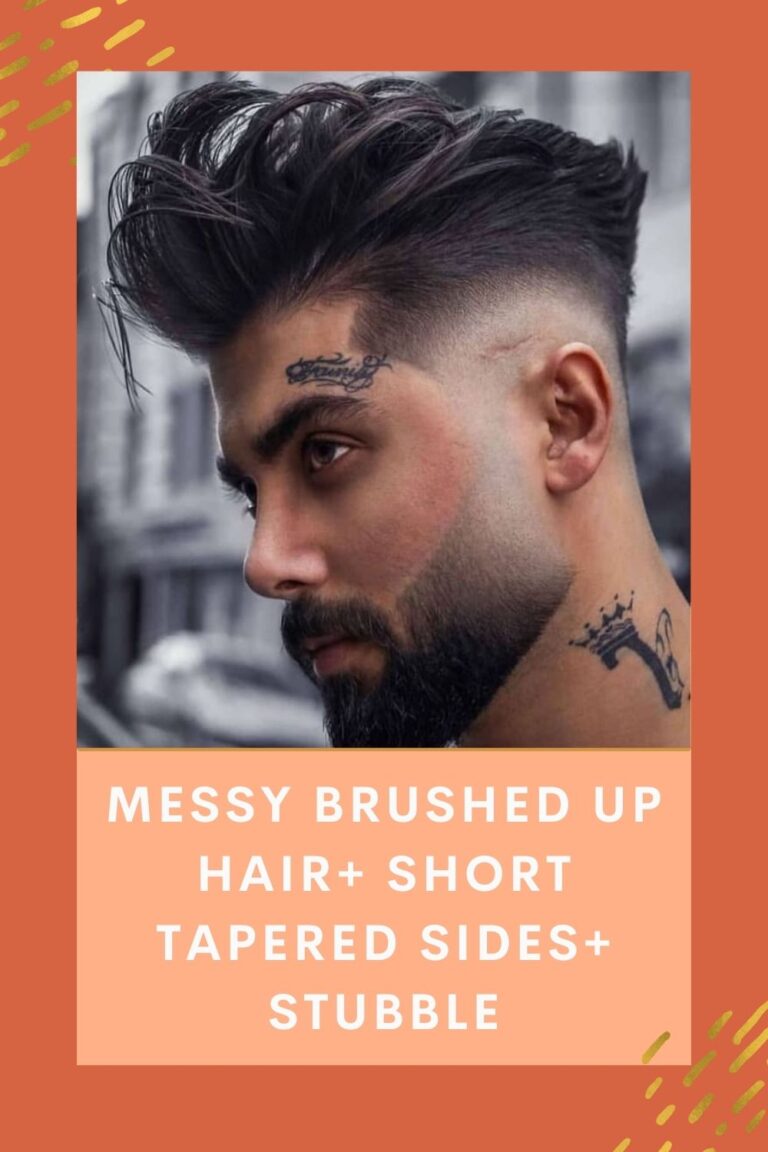 Messy brushed up hair with a short tapered side is a contrasting hairstyle. You can even opt for a bald fade. The hair is brushed up in a messed-up pattern to create texture. A Stubble goes well with the messy appearance of brushed-up hair. Style a faded beard if you want.
---
Short classic side part+ thick beard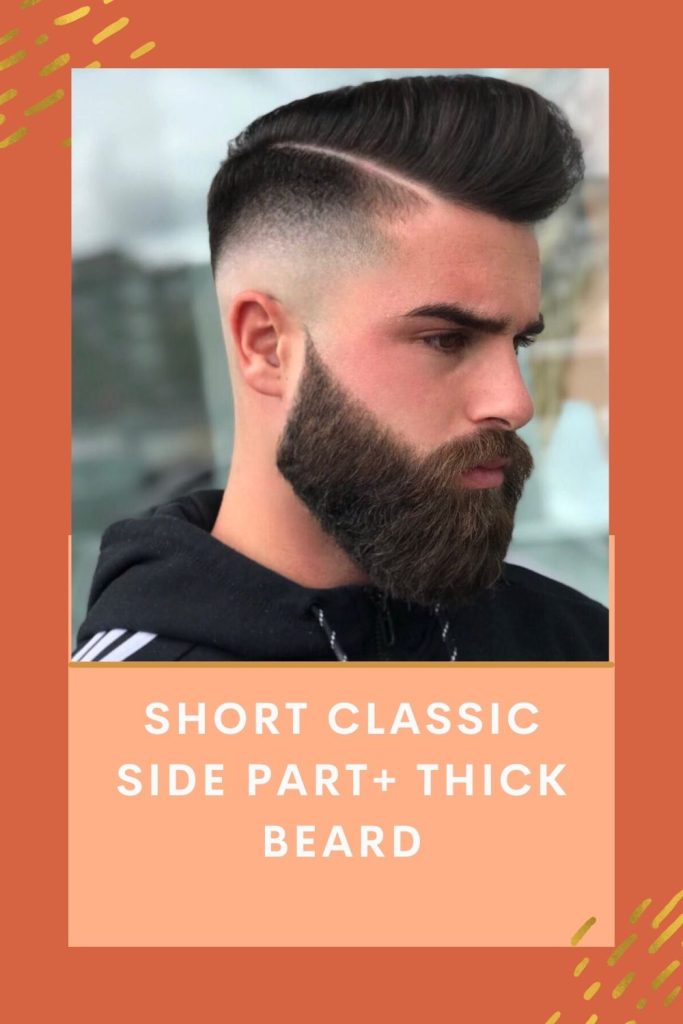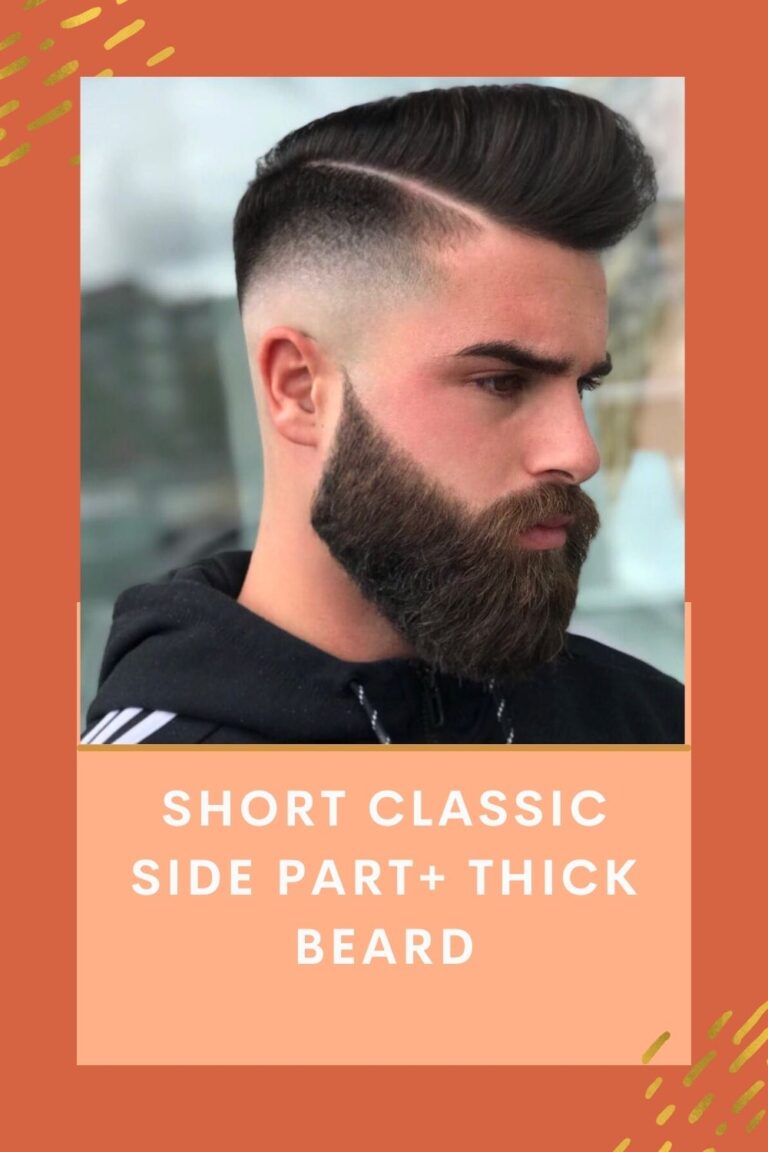 Staying true to the name of a side part is classic in nature. It can even be styled on short hair and give a professional finish. A thick beard will add to your mature vibe of the side part. Want some edginess, how about going for a salt and pepper beard.
---
Thick quiff+ Undercut+ Full Beard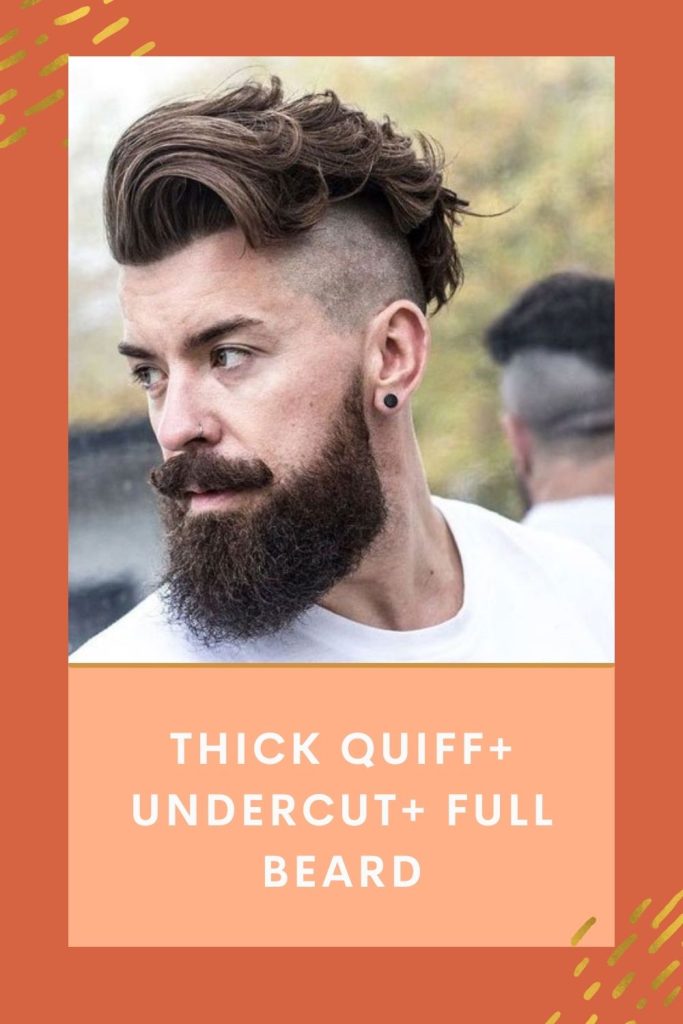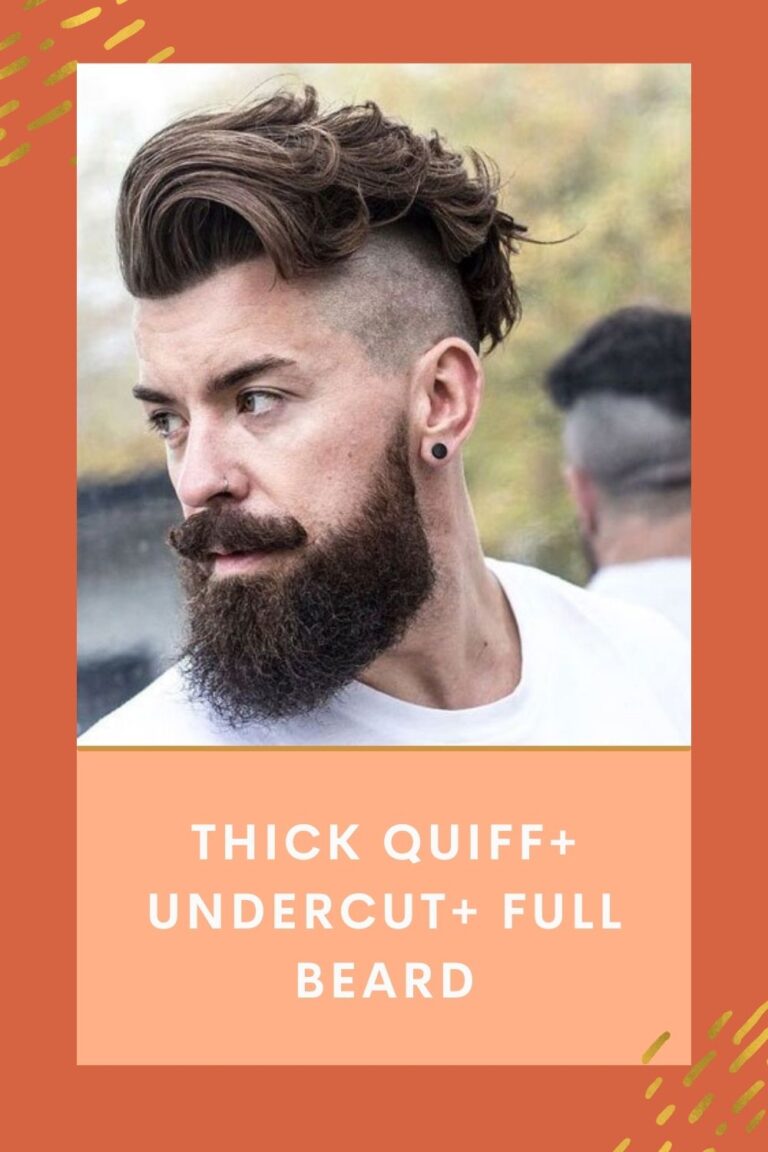 A thick quiff with an undercut is especially loved by men who prefer a casual look. Styled with a full beard, it adds to your manliness.
Recommended Post
---
French crop with skin fade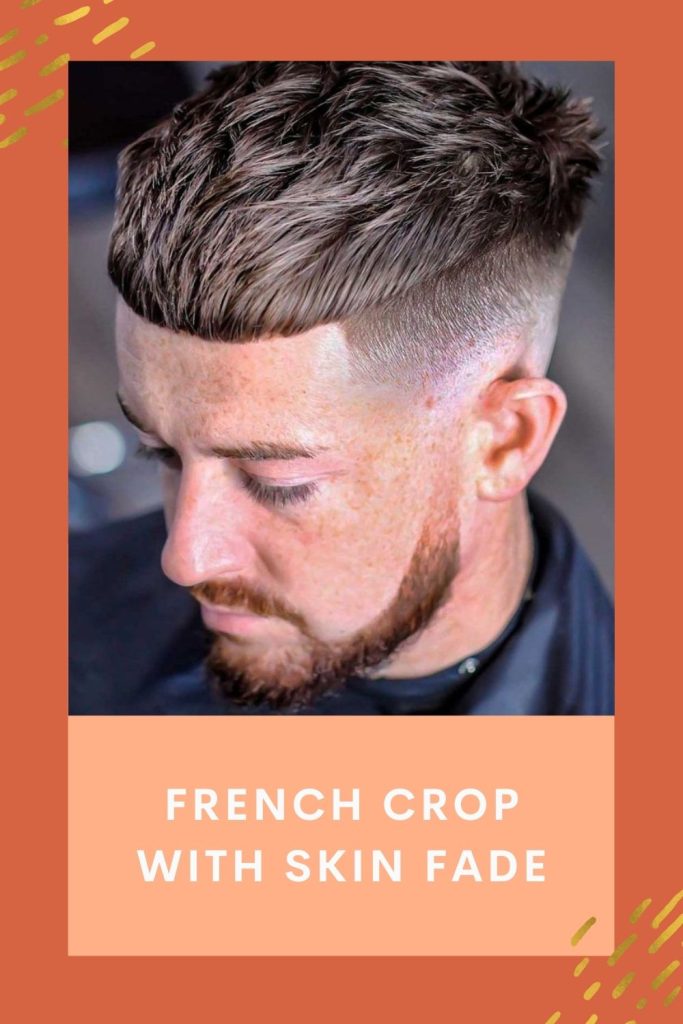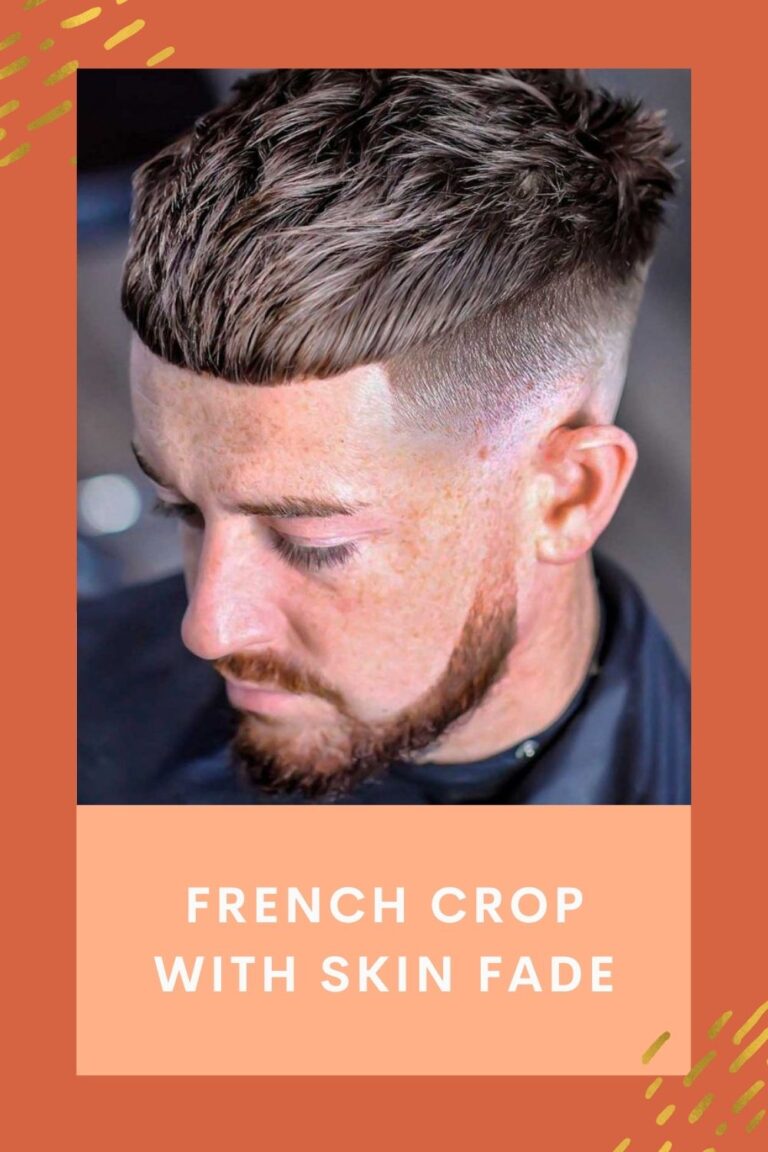 A French crop involves hair on the top to be brushed in the front and fringes in a blunt cut. Pair it with a skin fade, and it becomes a millennial hairstyle. You can style a high or a low fade. A van dyke beard will be an awesome pair for this hairstyle.
---
Simple Ivy League with faded sides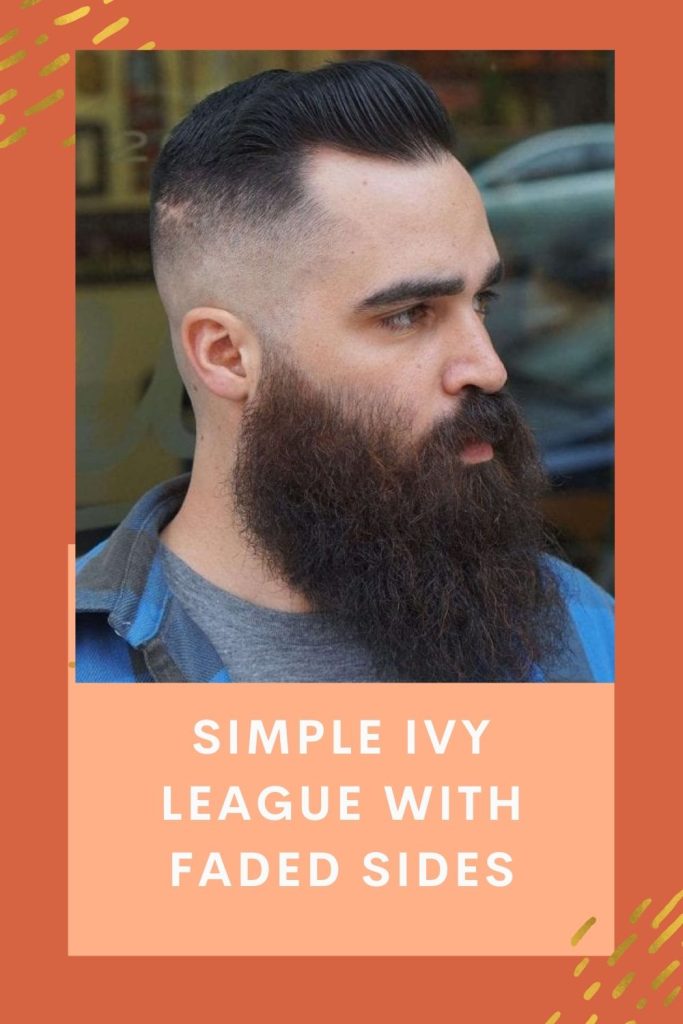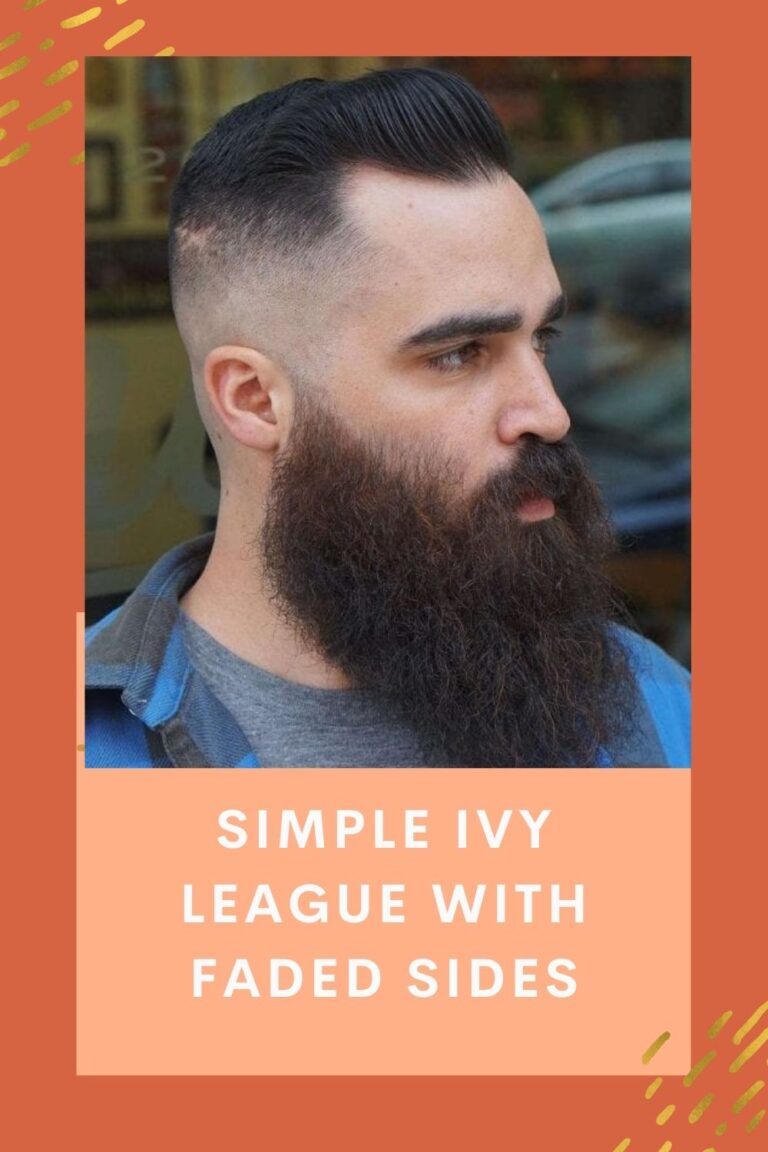 An ivy league is a neat and clean hairstyle but can be styled in various ways. It can be pushed back, quiffed, or brushed up. Pair with a long thick beard to add drama to your look.
---
Line up taper faded pompadour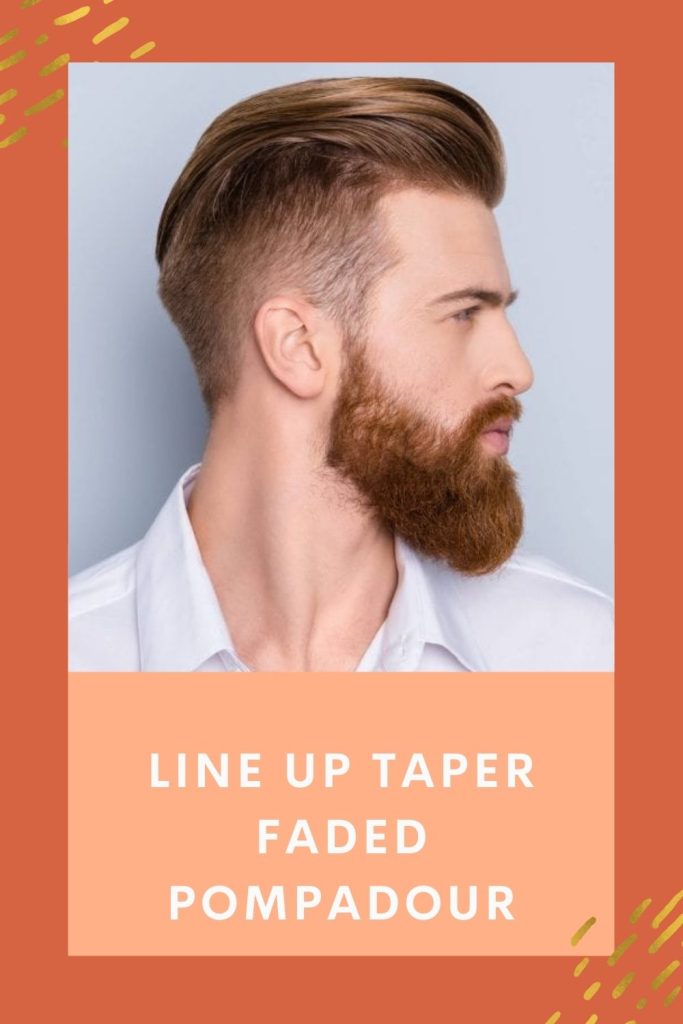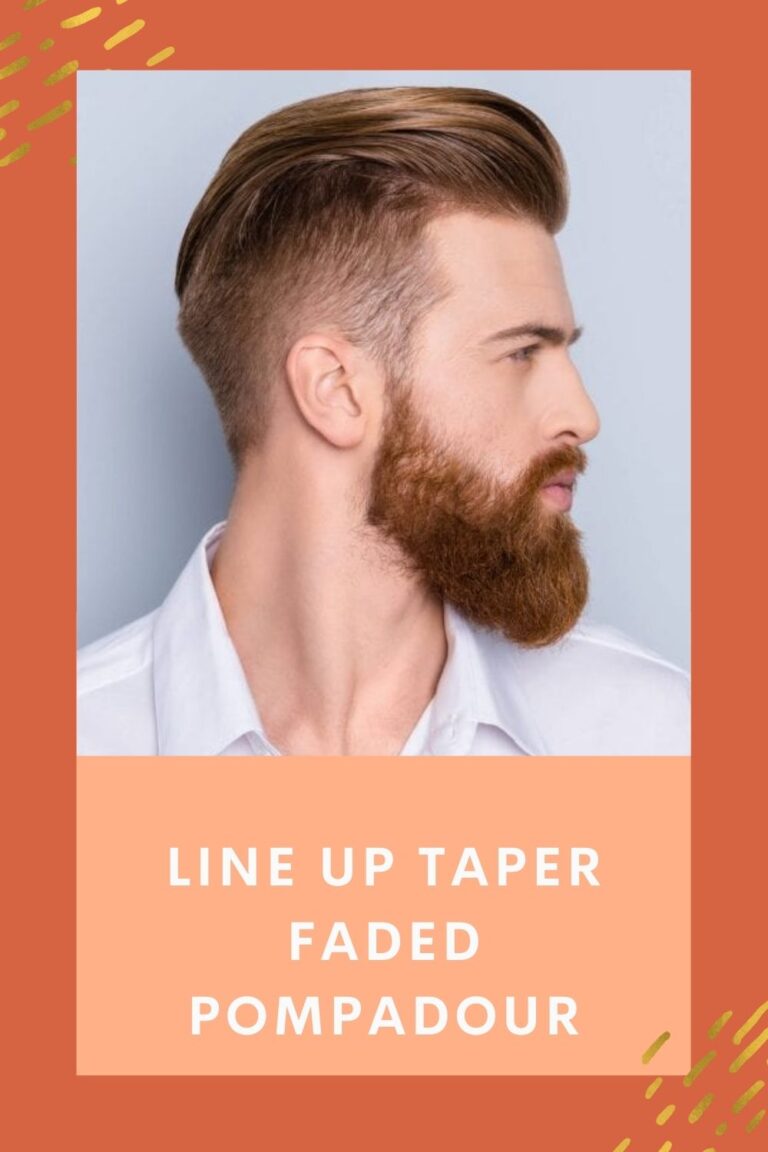 If you have thin hair but want a thicker look, you can go for a lineup tapper pompadour. The faded sides make the hair on the top appear thicker. Since this hairstyle enhances the beard, a thick, medium-length beard will appear more textured.
---
French crop with undercut fade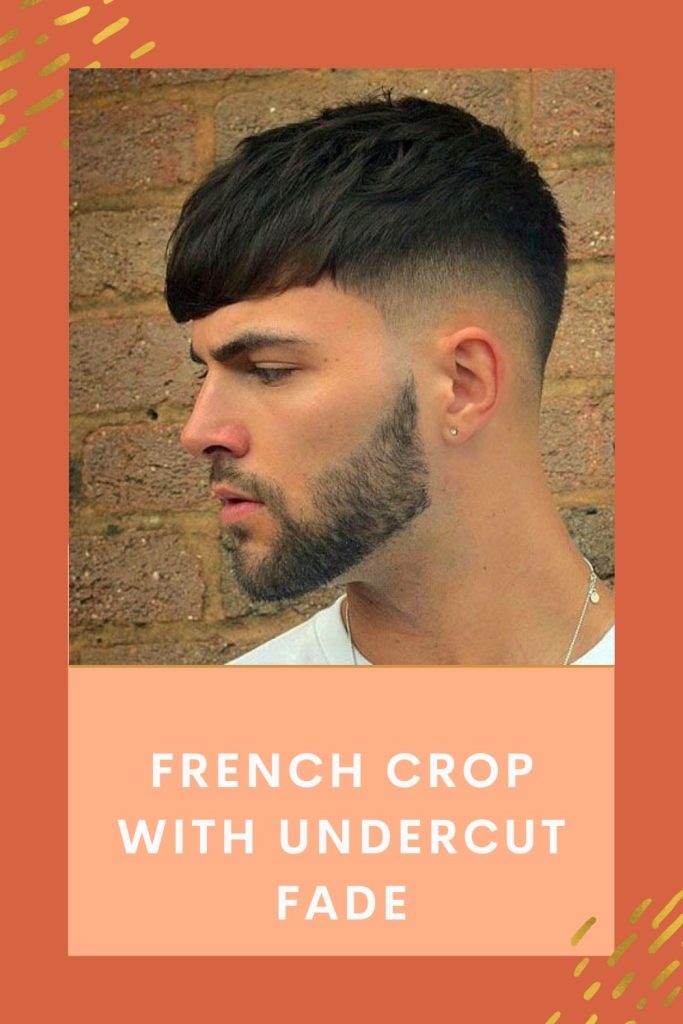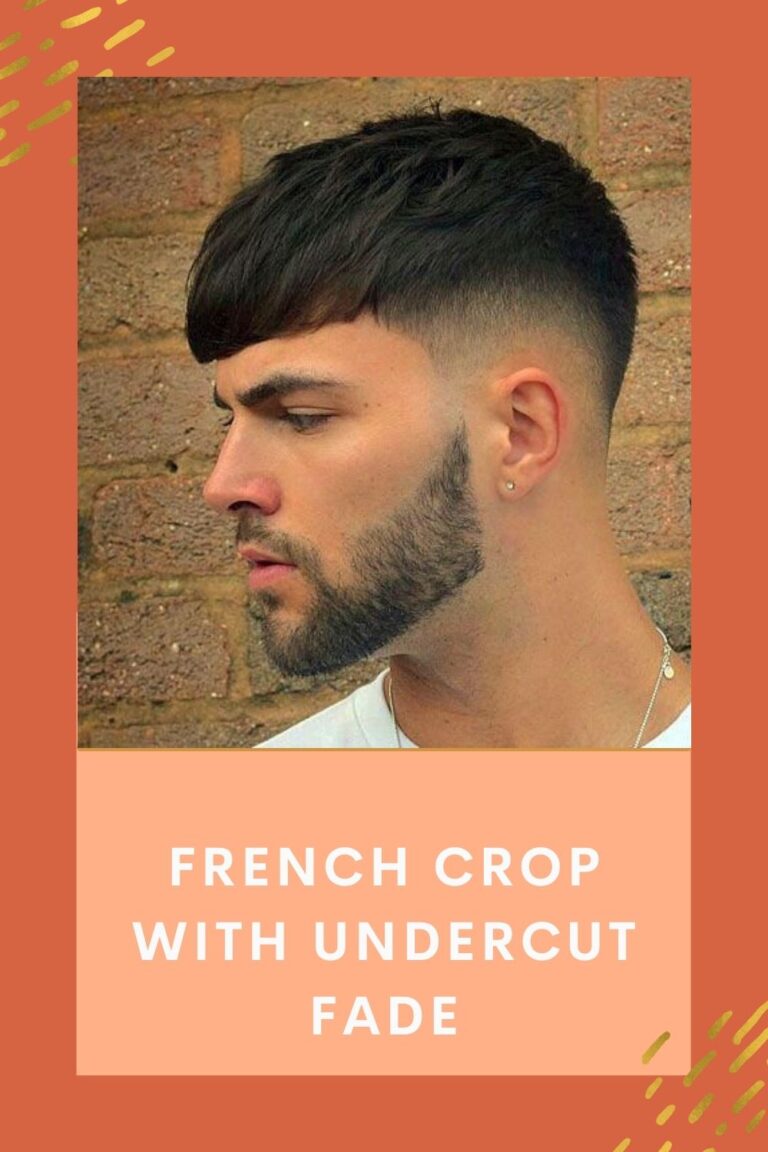 A French crop paired with an undercut is styled so that the hair appears to fade gradually, reaching the face rather than a clear break. A beard thick at the chin and gradually fading before connecting with the hair on the head can compliment this hairstyle.
Hope you would love these beard grooming tips and simple yet classy beard styles for older men; let us know which one you liked the most.