Are you someone who is absolutely and completely obsessed with losing those extra Kgs? Well, you are certainly not alone when it comes to that. Every 1 person in 2 decides to change the shape and physique of their bodies. To lose weight isn't really impossible, no matter what people think. All it takes is some dedication, a proper weight loss diet, and some hard work and you are all set.
Tips Losing Weight in 7 Days
Here we have some weight loss tips that might come in handy for you. These tips will help to slim your body down and cut the weight in just a matter of days. A week, to be precise? Unbelievable? Well, read on and you will be convinced for sure.
Exit The Crap: Well, if you are wondering what kind of crap we are talking about then it is the type of foods that would not be any good to the body. When you don't eat the crap that makes your body fat, you automatically have an edge in losing some weight. Sugar, alcohol, caffeine, and processed food should be completely avoided.
Treat Yourself: This is something that most people do. Just a simple treat won't be enough if you are on a diet to lose weight. Enjoy a meal for cheat once in a while. However, if you are on a diet for weight loss in 7 days, then you better stick to it.
Never Skip Meals: Another one of the important things for losing weight. A healthy diet of weight loss fruits, veggies and some soup for weight loss will be a great thing. Maintain the time levels on a strict basis if you want to lose weight properly.
Avoid Eating At Odd Times: Eat the breakfast like a king, you have surely heard the phrase, surely you know what comes next. The important part to notice is you should have dinner very light. Avoid eating anything after 8 pm. It will provide your body with enough time for digesting. This is one of the main points of weight loss diet plan.
Eat Alternative For Fattening Foods: The fattening foods which can be a harm to your body can be replaced with the healthy alternatives. There is an Indian diet for weight loss that you can follow. An amazing example of a 7 days diet plan for weight loss, this is something that you should try.
Recommended Post
The Indian Diet Chart for Weight Loss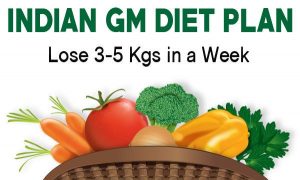 The Indian diet chart is basically one of the best things that you will ever come across. This is not just something that helps you lose weight. But it also acts as a maintenance option for a proportionate and slim body. Also, you will have the knowledge about stuff such as which fruit is good for weight loss or are methi seeds for weight loss actually effective or how to use flax seeds for weight loss. You can practice eating healthy and it will be a great way to lose the extra kilos in your body.
This particular diet chart includes some vegetables, starch, and fruits that you have to eat. Make sure that you are absolutely cut off from alcohol. Drinking lots of water is also very important when it comes to dieting. Honey and cinnamon for weight loss can be a great way to start. But we'll discuss more of it later.
What To Do To Follow The Indian Diet Chart
Here are some things that you have to do to get set on losing weight in 7 days.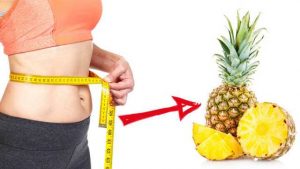 Day 1: Well, of course, it is the first day, so no doubt it will be the hardest. Make sure that you don't give in to the cravings of having the fattening foods. Also, start with consuming different fruits such as litchi, grapes, and pineapple for weight loss. You can choose the intake amount. Avoid bananas. This will be the first step towards preparing the body for the future diet plans.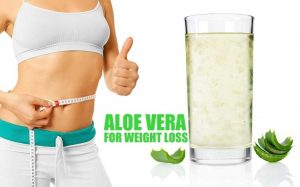 Day 2: The second day marks the day of vegetables. You can opt for eating vegetables the whole day. Aloe vera juice for weight loss is recommended. Apart from that, you can also prefer the raw and boiled vegetable. It will be better if you start the day with a little bit of butter and one potato. Also, eat flax seeds for weight loss. This will offer your body with carbohydrates that you might require.
Day 3: It is known as the combination of the first two days. As advised, you will be eating both vegetables and fruits in this day. Also, you can eat as much as you want. Drinking lots and lots of water is recommended. Make sure that you avoid potatoes so that you don't overdo the carbohydrates. Day 3 might be a hard one as you might feel the need to give in to the cravings, but don't let them get to you.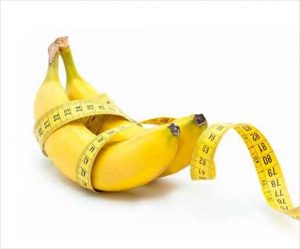 Day 4: We all know that there is a time for everything. Well, if you didn't have bananas the first day, then you can have some on the fourth day. You are at liberty to eat 6 bananas at max. Also, drink milk up to 4 glasses. Why are you permitted to eat these things on the fourth day? Well, since your body might need the right amount of sodium and potassium, this is the way to do so.
Day 5: You are allowed to have a tasty meal today. Put as many sprouts, tomatoes, and soya chunks in your meal. You can cook up a delicious soup with the ingredients that are mentioned and have that. Also, you can up your water intake on the fifth day. Water makes sure that your body is rid of the uric acid. Plus, your body might need cleansing which the water will do. Also, eating tomatoes can be a great help.
Day 6: This day will be a bit different from the fifth one. Take cottage cheese, veggies, and sprouts but avoid having tomatoes. Make a soup out of these ingredients and enjoy them. Why will it work? Because the veggies will give you the vitamins that you need.
Day 7: The last day is an important one. You will feel the effects of the diet on the body. Take freshly squeezed fruit juice, half a chapatti, brown rice and some veggies. Drink lots of water.
This diet chart is one of the best ways to get the extra weight off from your body. You will be awestruck by the results. Some people recommend spirulina weight loss for losing weight but this diet is extremely useful.