Are you looking up to any job interview or wanting to update your office hairdo? If yes, then why not make your hairstyles a bit interesting. Unfortunately, several people believe that formal hairstyles equals boring hairdos.
But, that may not be true, as being a successful woman does not mean that you have to compromise on your formal hairstyles.
What is the most professional haircut for women?
The haircut that suits most professional settings is the one that is kept short and tidy. To get a formal hairstyles for short hair, you can either go ahead with a lob, a sleek ponytail, or even a clean bun.
Short hair tucked behind your ear is the most recommended and easy-to-style formal hairstyles. Bob haircuts and short-length hair have been considered perfect for professional women for a long time.
How do women with long hair look professional?
In order to make your formal hairstyles for long hair look professional, you first need to make sure that they are nice and straight, as unkempt hair can give you an unprofessional look.
So, if you want to keep your hair cute and professional at the workplace, you have to keep them neat frizz-free, and we'll moisturize.
Next, you can style your long hair in a simple middle-parted look, braided low bun, or even an updo with a French braid to rock like a long hair fashionista at the workplace.
What is considered a professional hairstyle?
Hairstyles that keep your hair out of the face are considered the best formal hairstyles. So you can go for a sleek bun, ponytail, or even short hair tucked behind your ear to get a professional look. All you need to do is match the style with your industry and your personal aesthetics.
Apart from this, you can also try some other polished and formal hairstyles for women like side bun, pinned side, loose curls, or even keeping it natural.
Is short hair more classy?
If you have less than two inches of hair from your ear or a chin-length bob, then your short hair will look great and classy on you. Women with professional short hairstyles are confident, independent, and self-confident.
So, if you want to get a more professional hairstyles short hair will be an ideal option. Therefore, in general, short hair is considered more confident and professional.
Straight hair is believed to reflect more shine and feels more groomed than curly hair. In addition, it is believed that straight hair looks more neat and gives a good impression. Moreover, it is an easy way to look more professional.
Thus, women with straight hair are perceived to be more serious at the workplace than curly hair.
You can try the most sophisticated and easy formal hairstyles for women that we've provided here.
Sleek Pixie Crop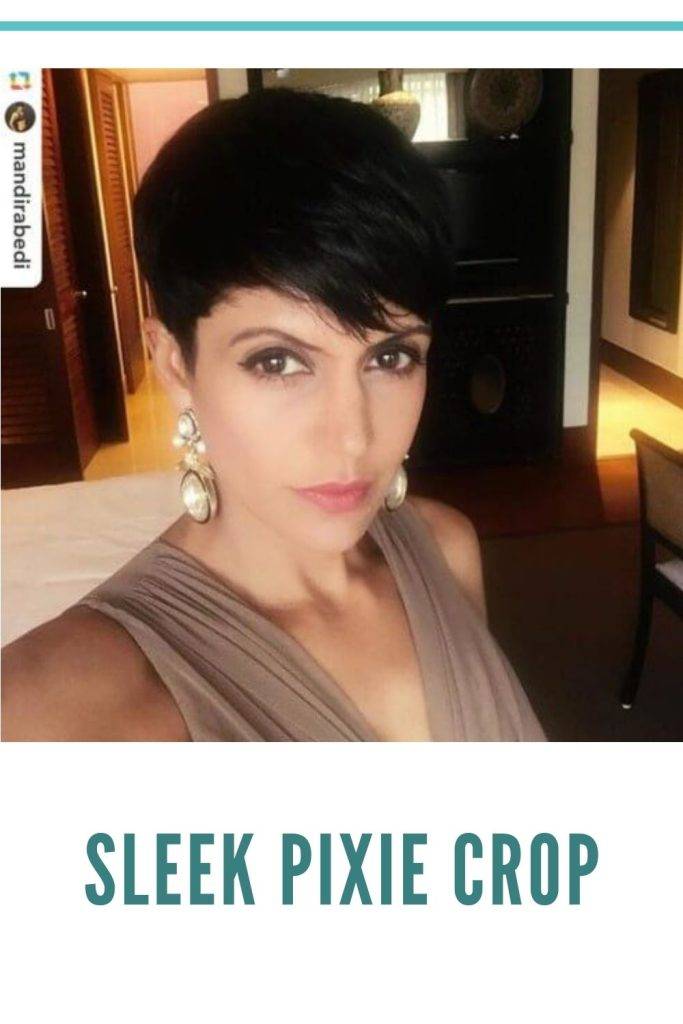 Although getting a short pixie cut takes guts, it is worth the payoff. In addition to being sophisticated, pixie cuts are not at all fussy and can save you a lot of time. Whether you have textured or fine hair, this shortcut is timeless and looks versatile on every hair color.
So, if you want to update your current style, look no further and just go ahead with this sleek side-parted pixie cut. Check out Anushka Sharma Hairstyles for similar pixie cuts.
Straight Lob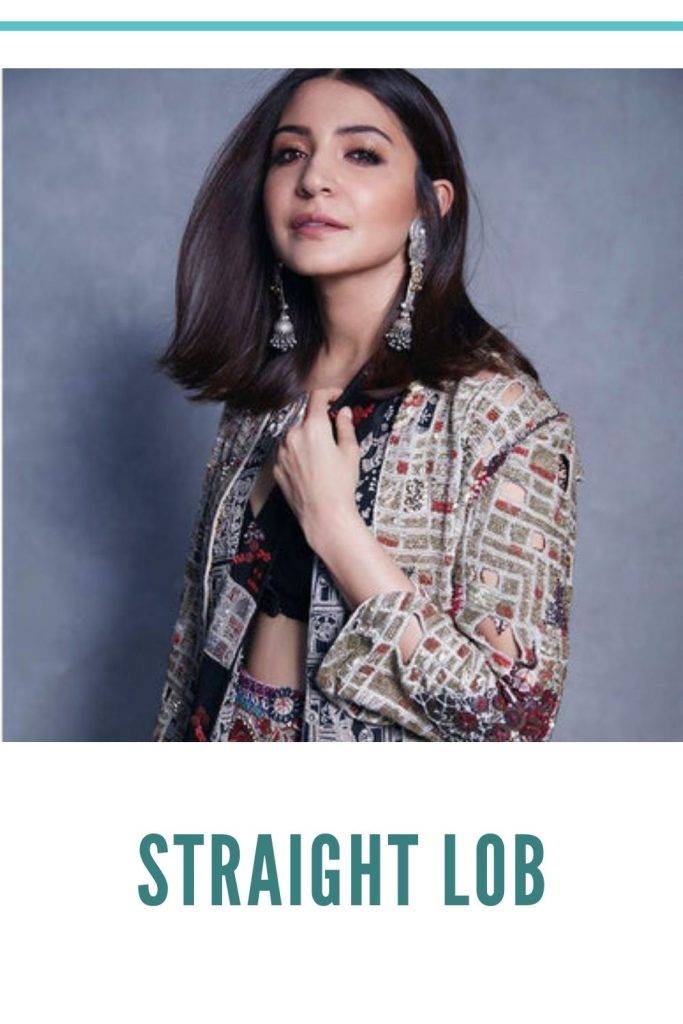 A lob cut generally lies between your chin and collarbone and is another term for a long bob. A lob cut works well on all hair textures and face shapes and can make your thin hair appear thick.
It is a perfect 40s women hairstyle that is low maintenance and gives a classy look. It is also an ideal cut for professional hairstyles medium length hair. For more formal hairstyles for medium hair check out Deepika Padukone hairstyles.
Recommended Post – Bob Hairstyles for Black Women | Hairstyles for Afro Hair Female | Hairstyles for African American Women | Short Hairstyles for Black Women | Updo Hairstyles for Black Women| Hairstyles and Haircuts for Saree for Long Hair | Professional Women Hairstyles
Loose and Straight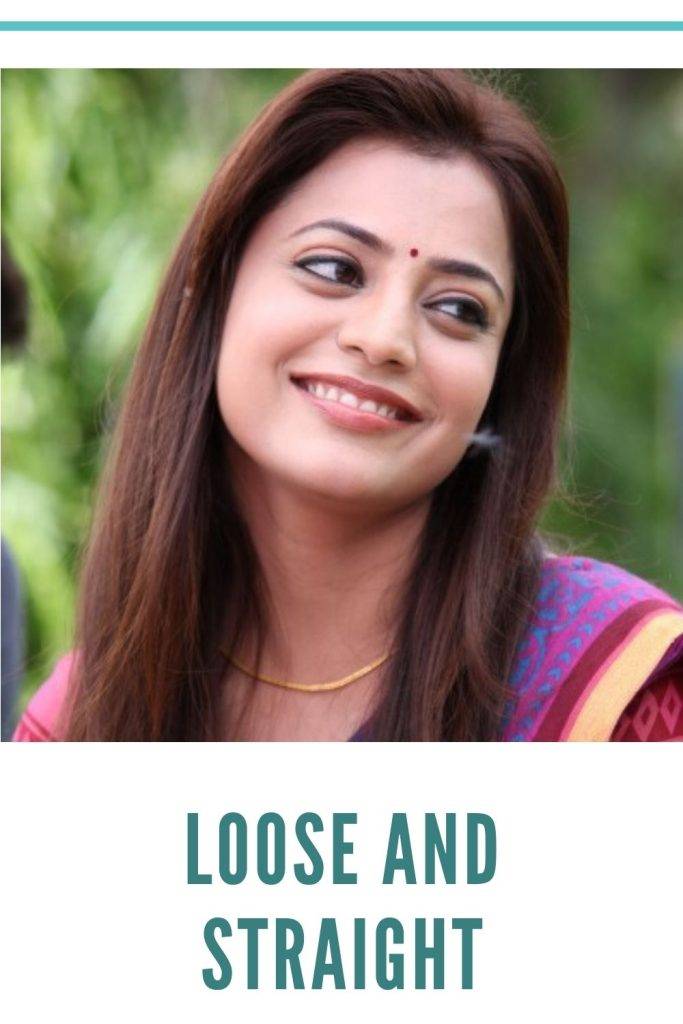 Among various professional hairstyles long hair, straight locks are considered the most popular and suitable hairstyle for younger women. In fact, this hairstyle can make you look younger than your age, along with giving a fascinating look.
And, as long as you maintain a good hair care routine, along with getting regular trims, your loose straight locks will look best business casual hairstyles female long hair. Loose hairstyles with Saree for Long Hair is a attractive combination.
---
Low Bun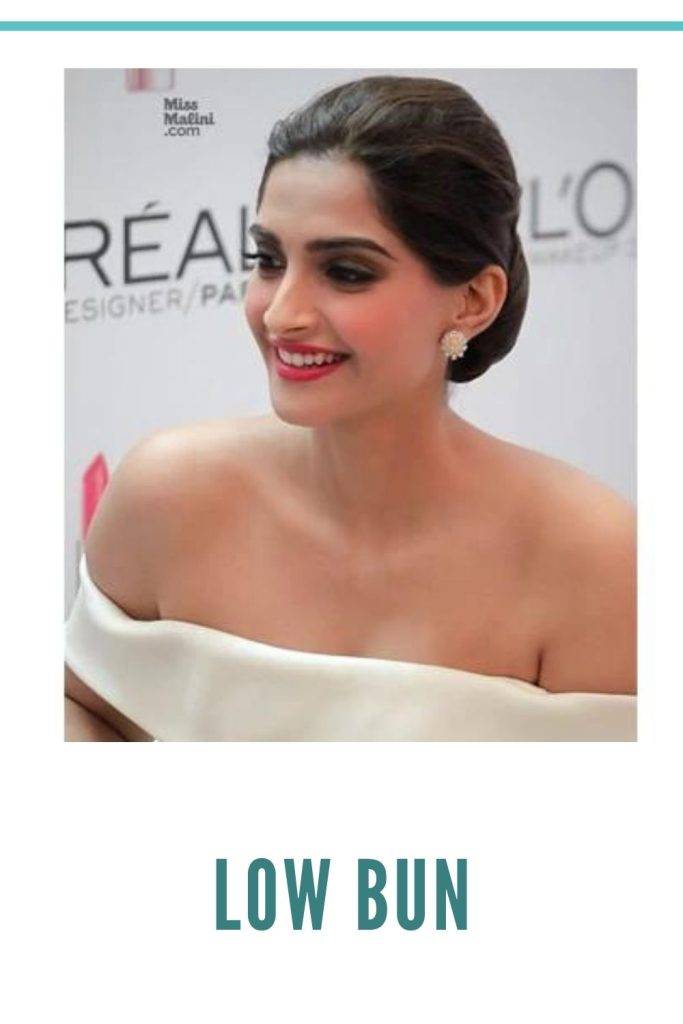 Low bun hairstyles look cute and are perfect for everyday, elegant occasions. The best part is that it only takes a few minutes to achieve this stunning hairdo, making it ideal for a variety of occasions, including business, formal gatherings, and even a date night.
To recreate this simple hairdo, you just need to pull back all your hair and wrap them in a low bun. You can use a spray or serum to avoid any frizzy strands. Check Out Kajol Hairstyles and Kiara Advani hairstyles for similar low bun hairstyles.
Middle Part and Pony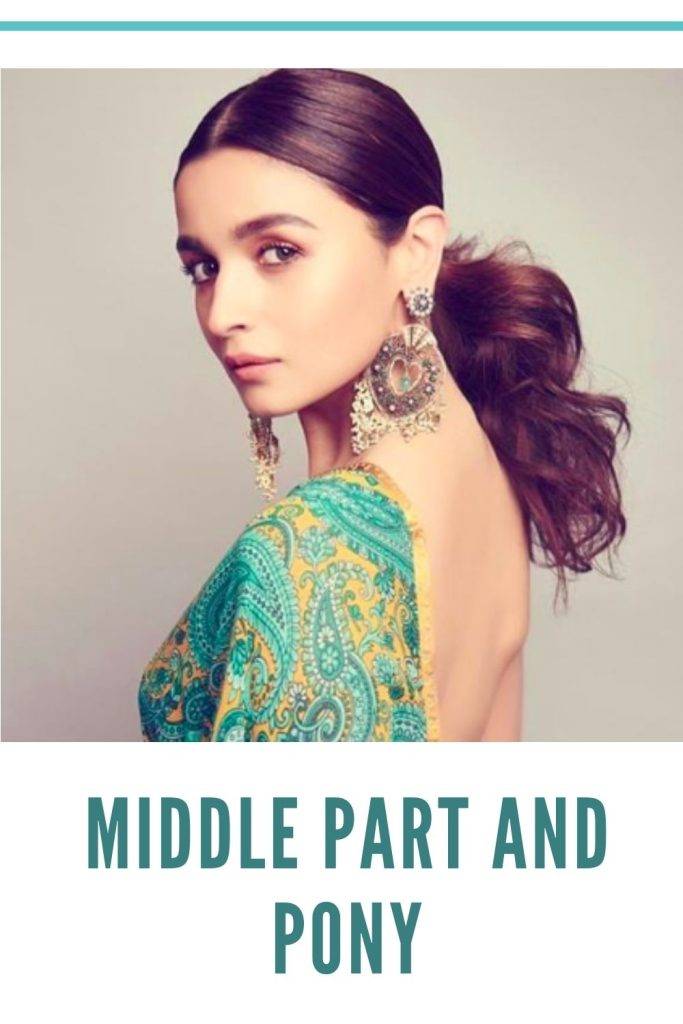 This sleek middle-parted ponytail is another well-known and fuss-free hairstyle. It is one of the simplest low-maintenance hairstyles that looks just great.
Several celebrities have donned this classic hairstyle, which has become an epitome of glamour and can be worn differently. For more ponytail hairstyles, check out Alia Bhatt hairstyles and Janhavi Kapoor Hairstyles.
Recommended Post – Braided Hairstyles | Sisterlocks Hairstyles for Women | Braided Hairstyles | Updos for Black Women | Ponytail hairstyles for Women | Dreadlock Hairstyles for Women | Hairstyles for Thick hair | Straight Hairstyles | Wavy Hair for Women | Hairstyles for Thick Hair | Hairstyles for Black Hair
High Bun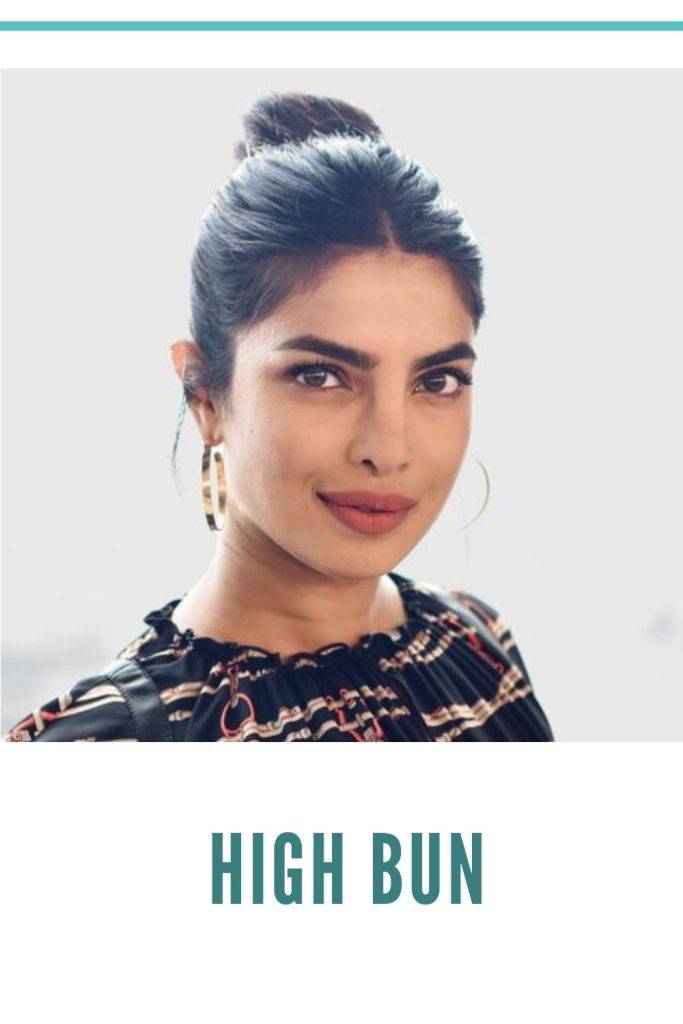 For a refreshed workplace hairdo that looks sleek and sophisticated, take inspiration from this high bun hairdo. It is an easy and effortless way to style your locks for a formal event.
To recreate this polished look, just pull back all your hair and wrap them in a high bun, making sure your hair is silky and smooth. For more high bun styles, check out Priyanka Chopra hairstyles.
---
Recommended Post –Messy Bun Hairstyles for Women | Messy Ponytail Hairstyles | Box Braids Hairstyles | Feathered hairstyles for Women | Face Framing Hairstyles for Women | Hairstyles fir Big Forehead | Hairstyles for Black hair | Hairstyles for Thick Long Hair| Straight Ombre Hairstyles for Women
---
Sleek High Pony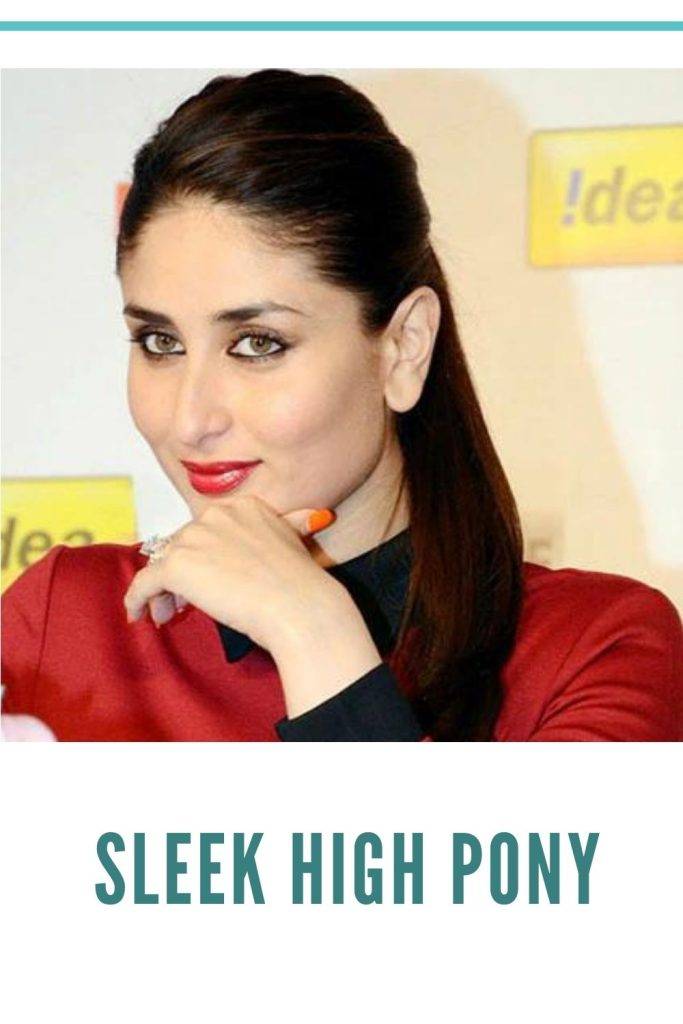 This is one of the best hairstyles for tall girls that is easy to achieve and never goes out of trend. To achieve this hairstyle, all you need to make sure is that you have straight and healthy long locks that will perfectly complement a high ponytail.
Then, just sleek up to the knot, without leaving any strands out of place, to recreate this polished look. Check out Zareen Khan hairstyles and Kareena Kapoor hairstyles for more sleek ponytail hairstyles.
---
Super Layered Graduated Bob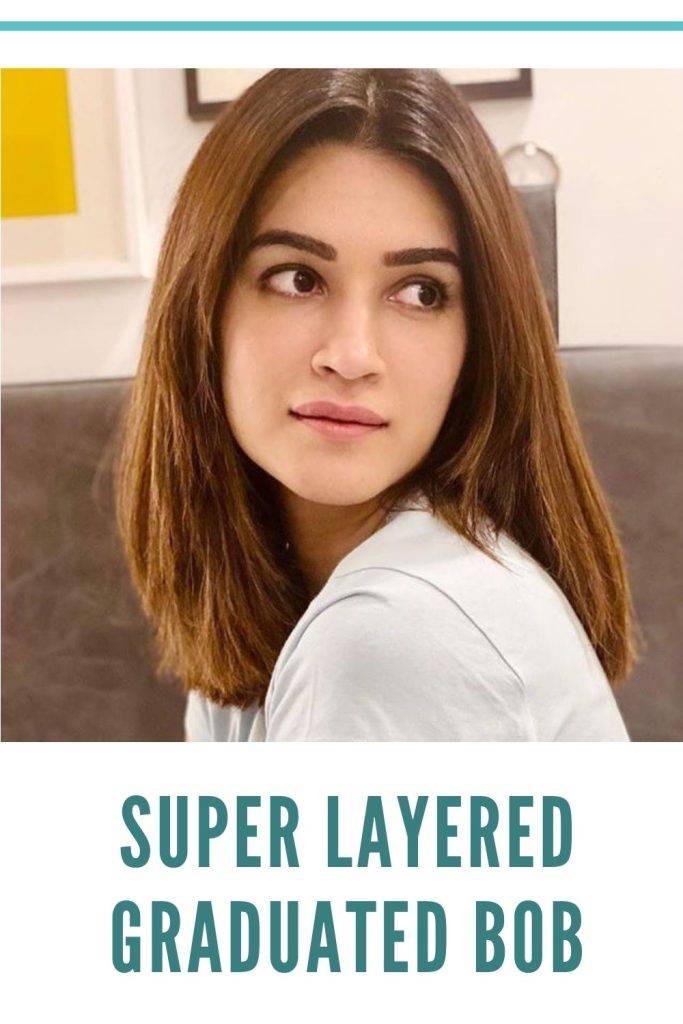 With multiple bob cuts, they have become one of the favorite hairstyles among young women. Moreover, a super layered bob can do wonders by adding volume to thin locks or taming very thick hair.
Today, more and more celebrities are going ahead with layered hairstyles that look stylish, natural, and up-to-date. For thin to medium dense hair, texturized bobs look even greater. For more medium length hairstyles check out Kriti Sanon hairstyles.
Recommended Post – Hairstyles for Tall Girls | Layered Haircuts for Women | Hairstyles for Thin Hair | Hairstyles for Saree | Hairstyles for Frizzy Hair | Indian Bridal Hairstyles | Straight Hairstyles | Curls Hairstyles for Women | Classy Ponytail Hairstyles for Women
Braided Updo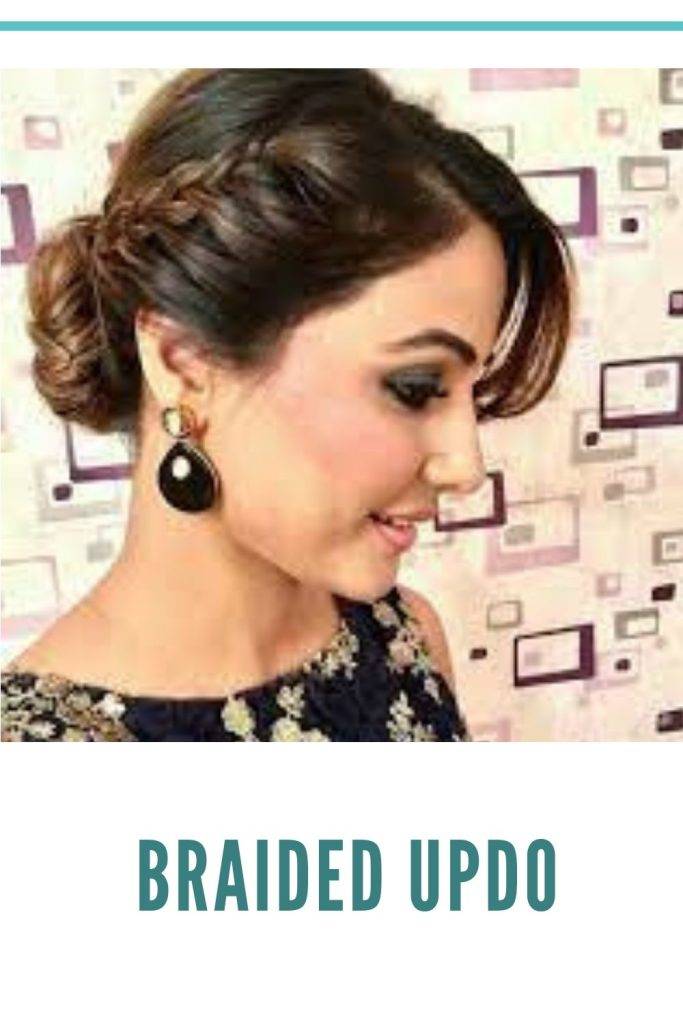 If you have a little more time trying a different look, go ahead with this beautiful braided updo. It is a bit more intricate than usual hairstyles and can be worn on several occasions.
To create this look, you will have to begin sectioning the front of your hair and braiding it until you reach the back. Then, you can twist and turn your hair at the back and wrap it in a low bun.
---
Recommended Post –
---
Twisted Updo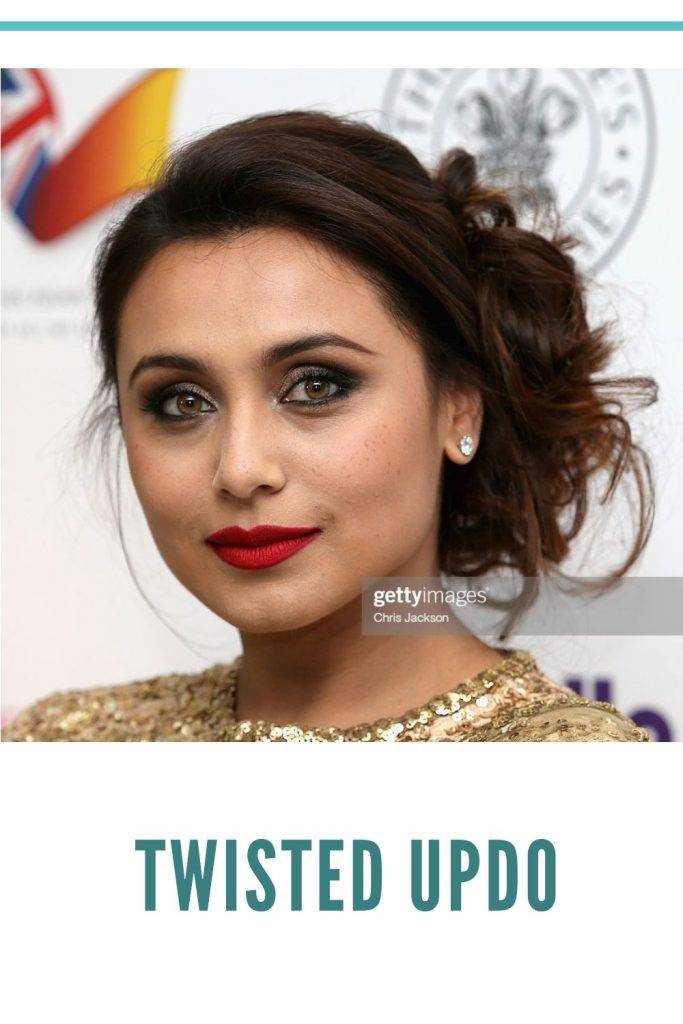 Twisted updos will definitely make you look more elegant and are super comfortable. With a sophisticated twisted bun, you can make your brown locks stand out.
It is a subtle and pretty updo that adds volume and dimension to your simple bun.
Side Ponytail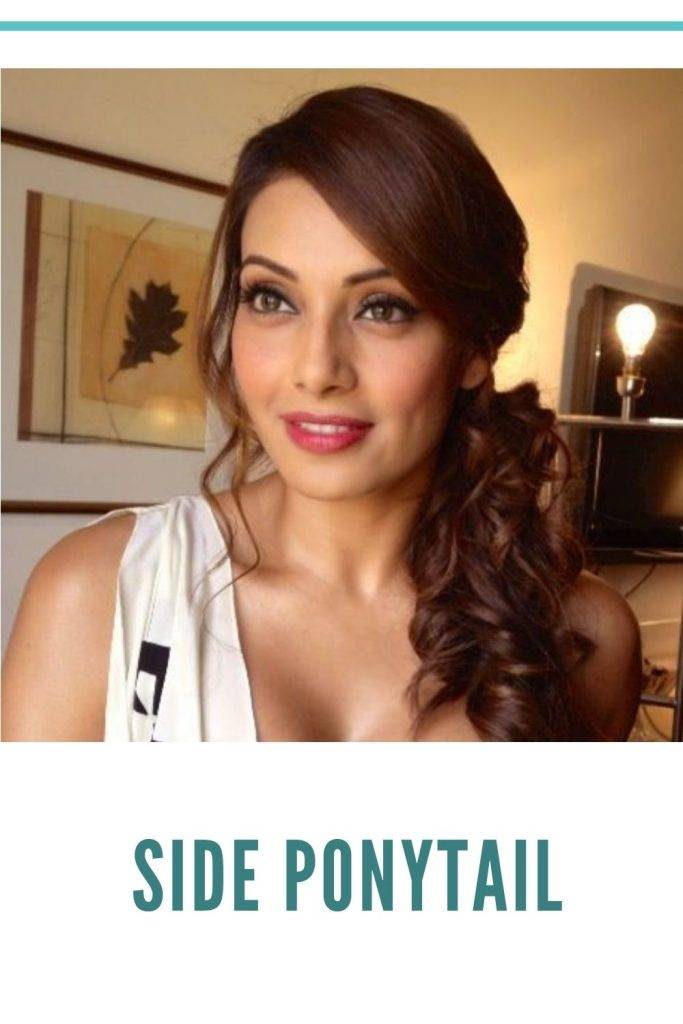 Gone are the days when women preferred just symmetric hairstyles. In an era of asymmetric hairdos, the side ponytail is an all-occasion hairstyle that looks great and is easy to wear.
You can opt for this sleek side ponytail to get a sophisticated, professional look. Make sure to not go for a bit messy or wavy look as it can make you appear unprofessional.
However, if you have very thin hair, you can backcomb a little to achieve a voluminous look. Check out Katrina Kaif hairstyles for more ponytail looks.
Wavy Ombre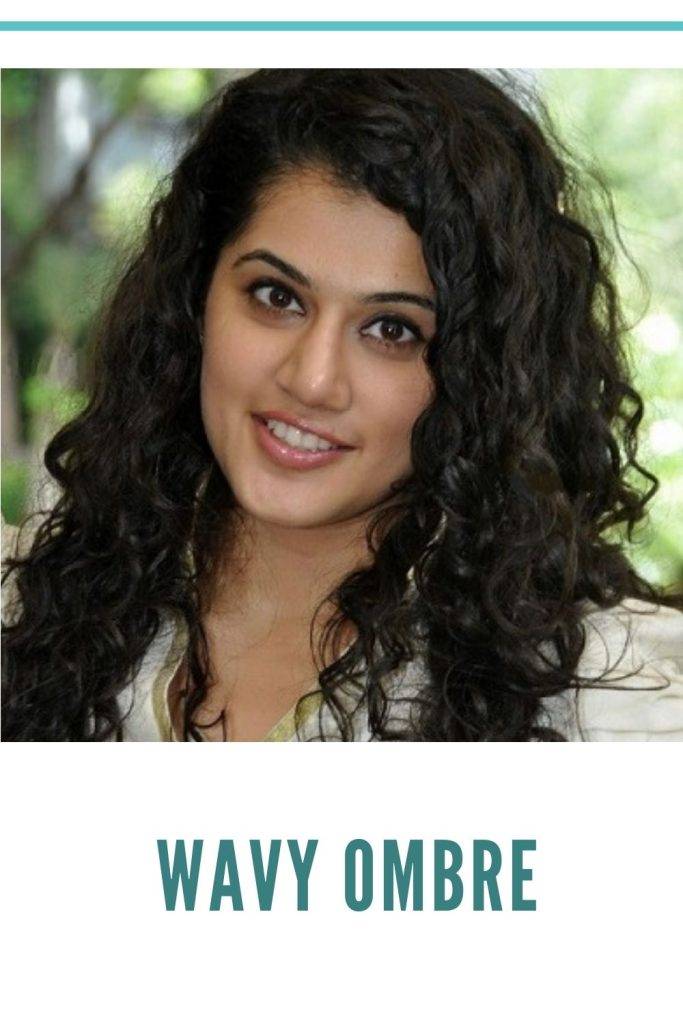 Ombre is a trendy hair color for women that looks great when paired with wavy hair. It will make your waves pop up and give you a classy look.
Moreover, it will work well on any hair length and add volume to thin hair, making it appear more bouncy. Go for lighter, pastel, or brunette shades to get a more sophisticated look. For similar curly hairstyles check out Kangana Ranaut Hairstyles.
---
Recommended Post –
---
Long Straight Hair With Semi-Circular Fringes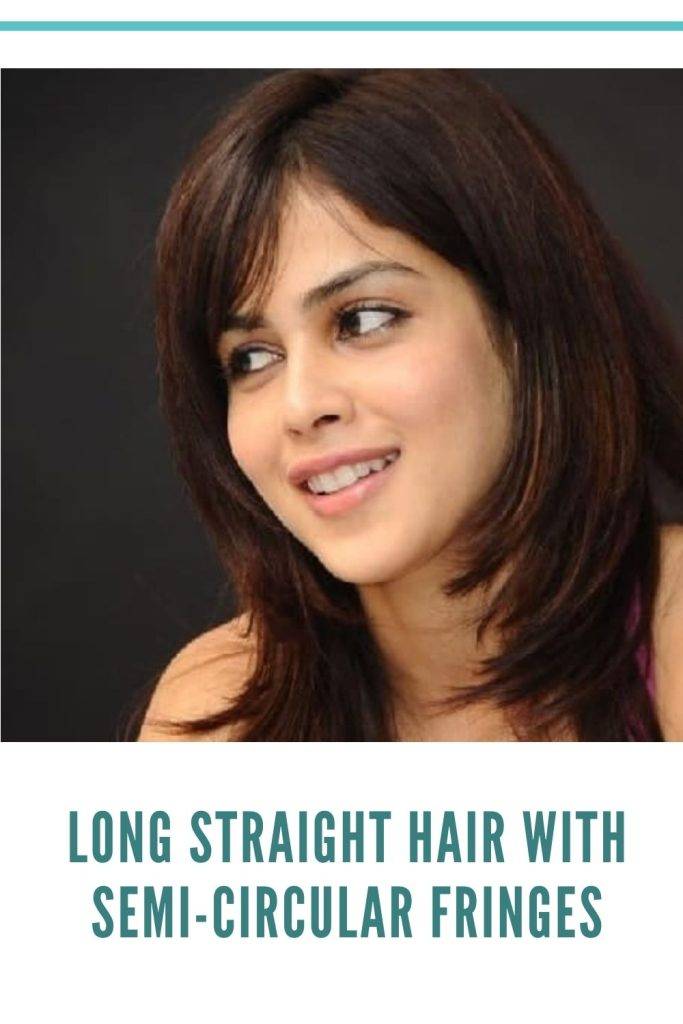 Another 40s women hairstyle, the long straight hair with semi-circular fringe, is a great hairstyle to shorten your oval-shaped face along with getting a sleek, professional long hairstyles female look.
Textured bangs that lie above your eyes create an amazing effect by opening up your facial features. This is one of the easiest 1 minute hairstyles for daily use, perfect for an official occasion.
Loose Waves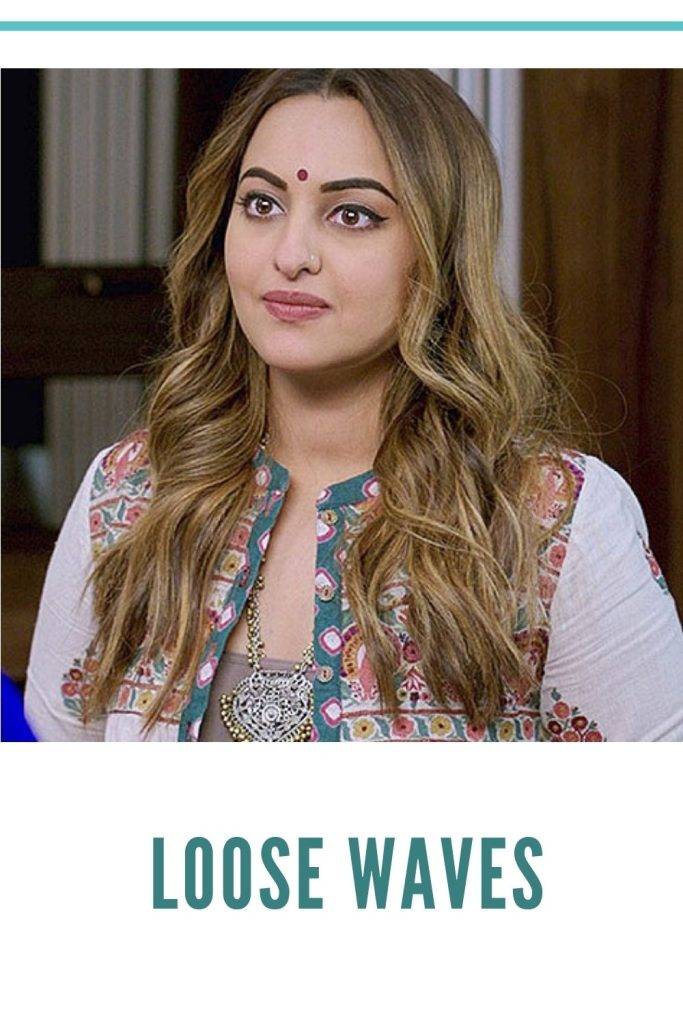 The best thing about loose wave hair is that the waves look even better the next day. So, with this hairstyle, you get two full days of gorgeous hair.
To achieve this hairdo, you can curl your hair with an iron rod, brush them a bit, apply a small amount of serum or oil, spray on the waves lightly and shake a little and you'll get an astonishing look. Check out Aishwarya Rai Hairstyles for similar wavy hairstyles.
---
Recommended Post –
---
Half-Up, Half-Down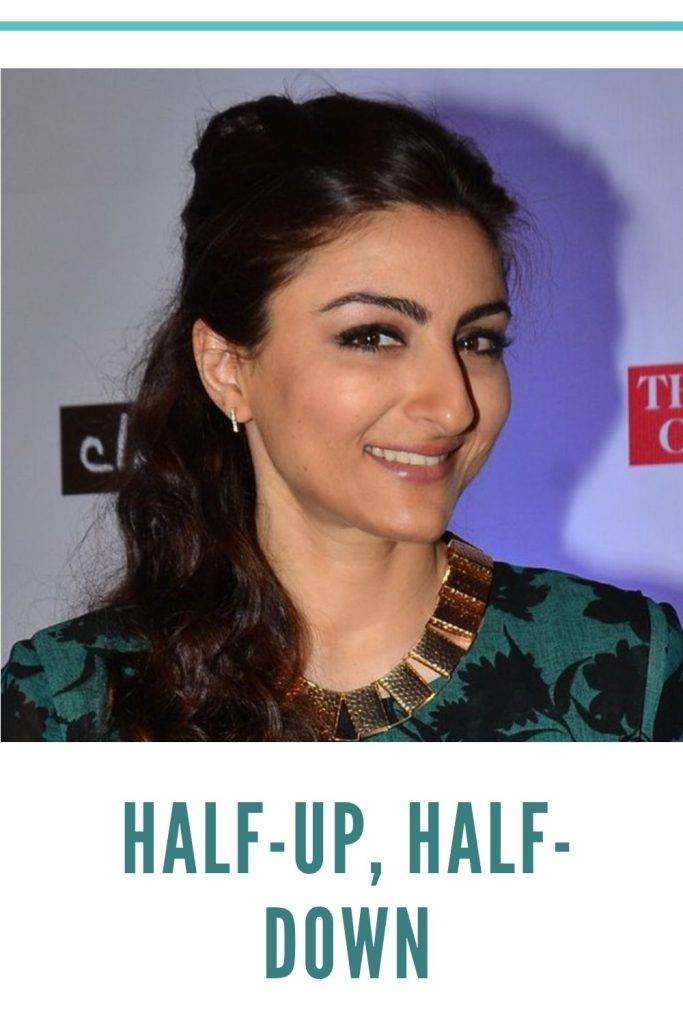 Another hairdo that only takes minutes to achieve is this half-up hairstyle. Wearing your hair Half-Up and half-down is an easy and effortless way to look chic and classy.
Moreover, it keeps your hair in place all day, so you don't keep flicking it back. All you need is some pins, hair elastic, and a spray to keep your hair intact and make it appear smooth and sleek.
Short and Wavy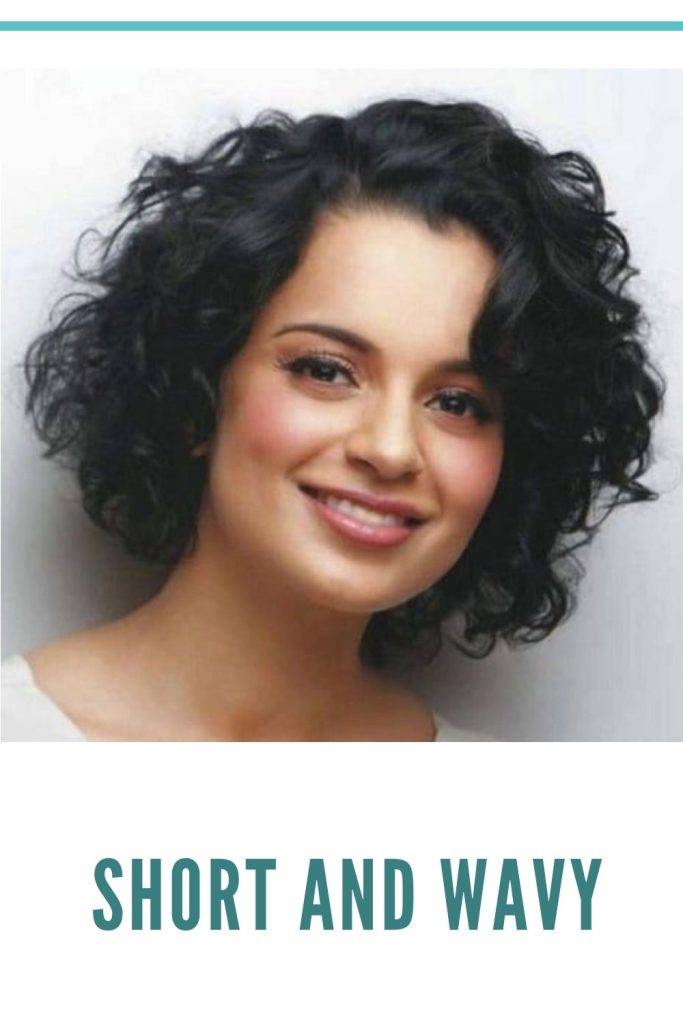 Whether you naturally have wavy hair or you style it with the help of a curling iron, short wavy hair looks wonderful and impeccable.
They are simple to keep, look extraordinary and suit almost all face shapes. Moreover, the pattern of your hair is very well evident in this hairstyle.
201 Formal Hairstyles Ideas for Women
Conclusion
So, hairstyles for office work, for sure, do not have to be boring. With these best professional hairstyles for women, you can make your office look more stylish.
So, just go ahead with one of these formal hairstyles and be ready to get a gorgeous look even in a workplace environment.