Gomukhasana is a Sanskrit word that translates itself to cow face pose. In simple words, you can say it is a seated yoga posture, performed with a few other postures that require the person to sit erectly.
It helps in stretching your chest, shoulders, triceps, and arms. The Gomukhasana position includes the combination of your upper and lower body, symbolizing the cow's action of chewing its cud.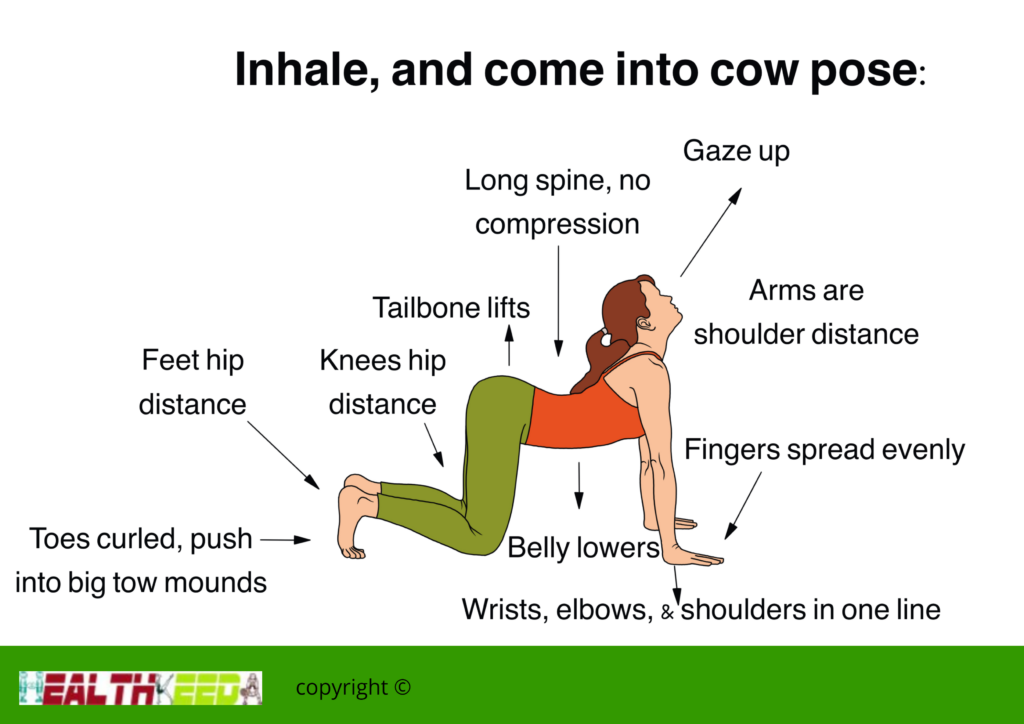 It is very essential to be aware of the Gomukhasana benefits before you start practicing it. The main physical benefits of Gomukhasana include:
Practicing the Gomukhasana Yoga for hips regularly will stretch your muscles and butt and relieve the tightness of the hips.
It also helps to enhance the range of motion of your shoulders
Strengthening and stretching of the chest.
Strengthening and stretching of biceps and triceps.
Stretches the thighs.
Encourages the proper alignment of the spinal cord and strengthens the muscles of the back.
You can also include this asana in your daily routine of Yoga for hips reduction.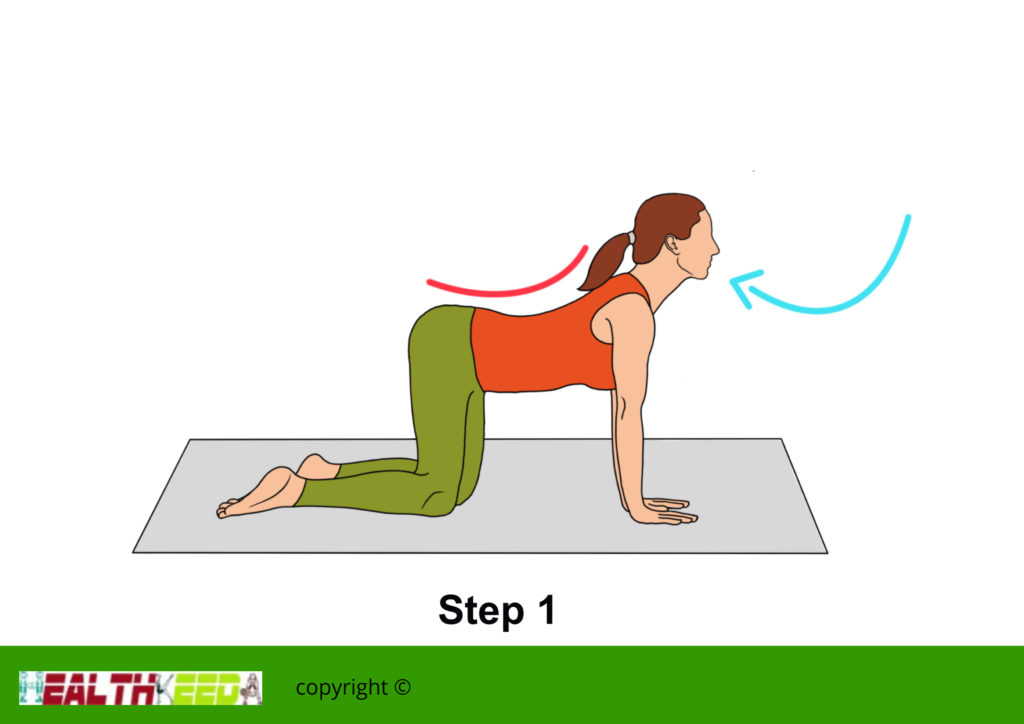 Start the asana by sitting in a cross-legged or half-lotus position.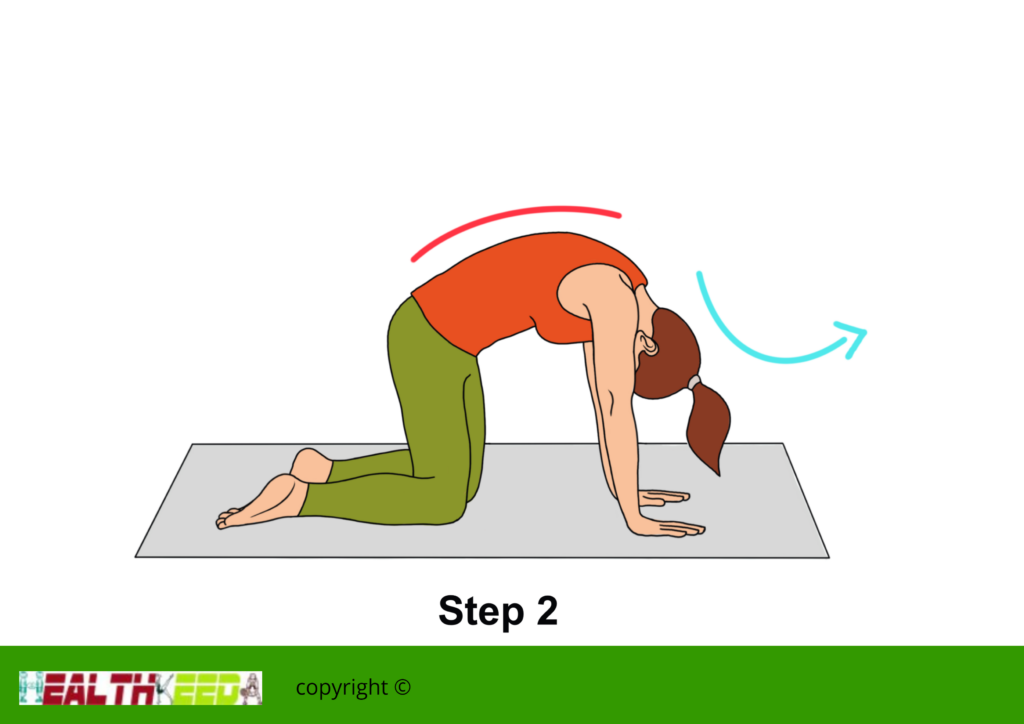 Slide your both knees to the center line and stack the right knee slowly over the left knee. You can also take the help of your hands to do the above part of the asana.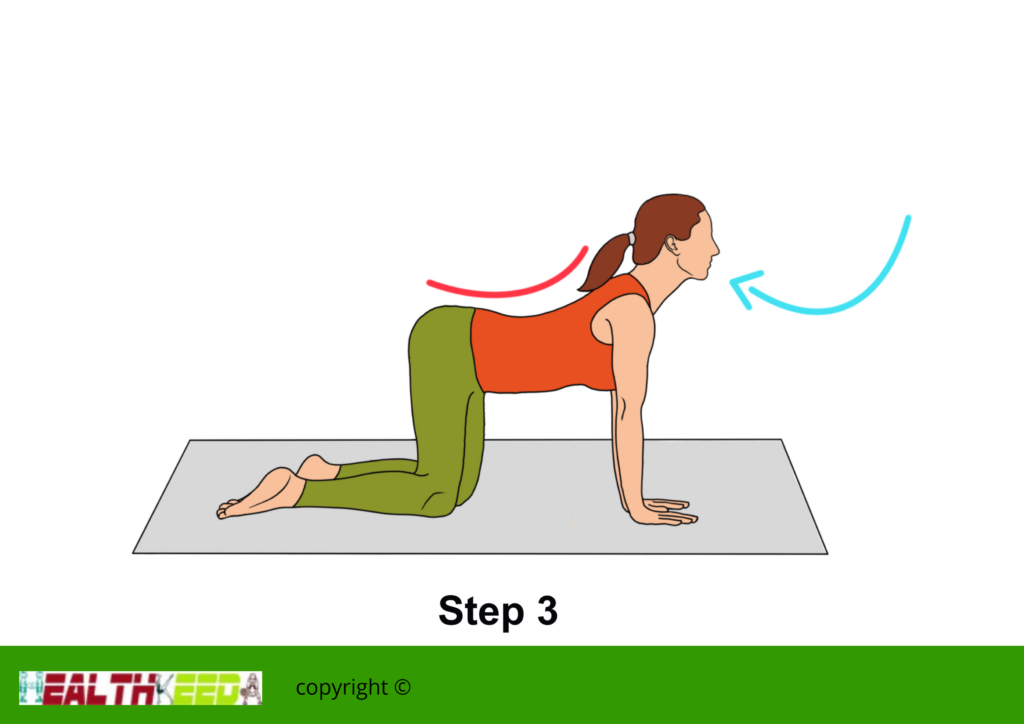 Make sure that the right knee is placed in front of your left knee. Then, slowly, try to separate your feet. Make sure that you sit between your feet.
Raise and place your left arm directly in the upward direction or toward the ceiling.
Now, try to bring your left hand to the backside of your neck. You can take the help of your right hand to bring the left elbow towards your body's midline.
Now, lift your right arm and bend your elbow, to bring the right arm at the center position of your back. Clasp both your hands behind your back.
Once you have completed these Gomukhasana steps, bring both your elbows towards the center. Keep breathing slowly.
If you want to intensify your exercise, you can try to do this pose by folding and bending in the forward direction. You should avoid keeping your weight on your knees. People who are suffering from a shoulder, neck, or knee injury should avoid doing this asana.
If you face any difficulty while doing this Gomukhasana yoga for hips and thighs, you can start this pose by trying to cross your legs and bring your left knee to the inside space of your right knee.
If you face a twist when you try to join your hands, you should take hold of a strap. Do not force your hands to join. After a few days of practicing the Gomukhasana yoga for hip pain, try to move your hands slowly closer over the strap.
Gomukhasana yoga is quite challenging for people who have tight shoulders and large-sized thighs. However, with regular practice, support, and guidance, this is a pose that can help to relieve your shoulder problems.