Doing yoga makes you feel better. Practicing various yoga postures, meditation, and breathing exercises make your mind-body and spirit healthier than before.
Bhujang means Cobra and Asana mean Yoga pose. Bhujangasana is a stretching yoga exercise of the spine and the front torso. It's the final stage when the cobra is ready to attack its prey by raising its hood. That's why it's named as Cobra pose and is the most important back-bending yoga asana with numerous health benefits.
The posture and its variation are like a boon to those with back problems.
One has to first learn the Bhujangasana steps to avoid further backache or other pains.
How to do Bhujangasana (Cobra Pose)
Bhujangasana steps with the right techniques are the most important aspect to extract its each health benefit. Following are the Bhujangasana steps to follow:
Firstly, keep your legs together and lie down on your stomach. Try to maintain a gap of 1-2 feet between your legs if you have a backache issue.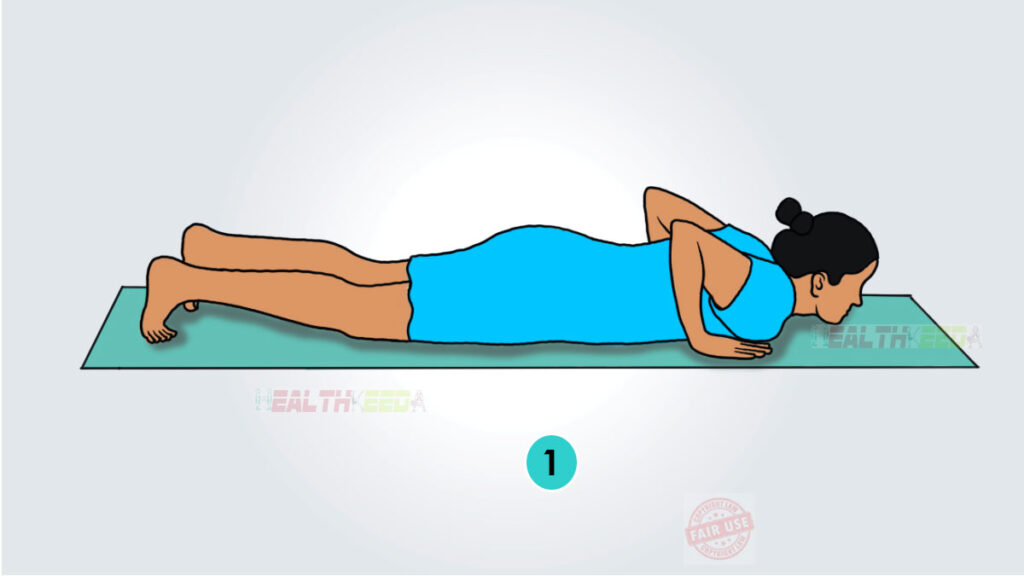 ---
Keep your head on the ground and palms beside your shoulder.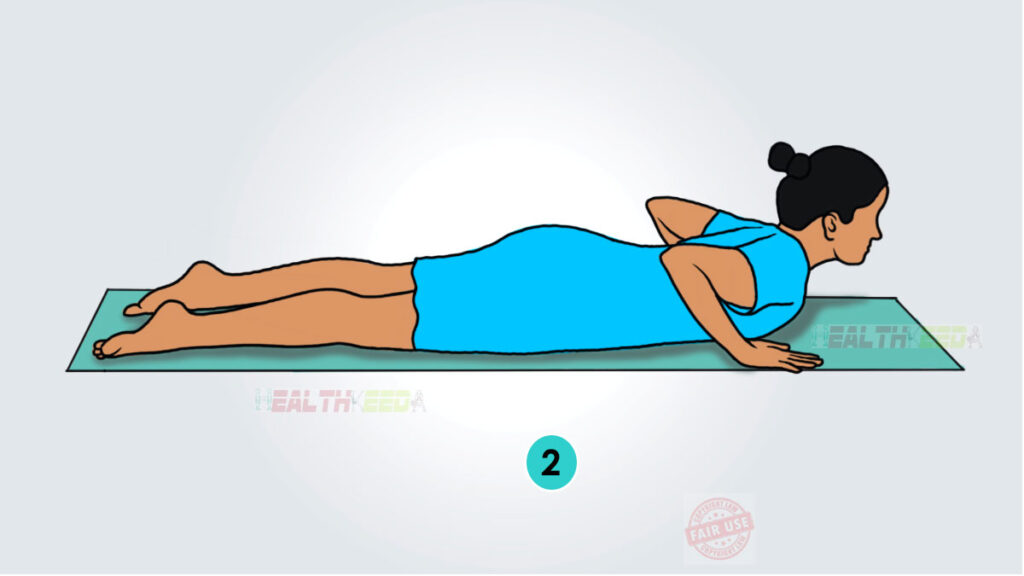 ---
Inhale and raise your head to your navel region and see the ceiling.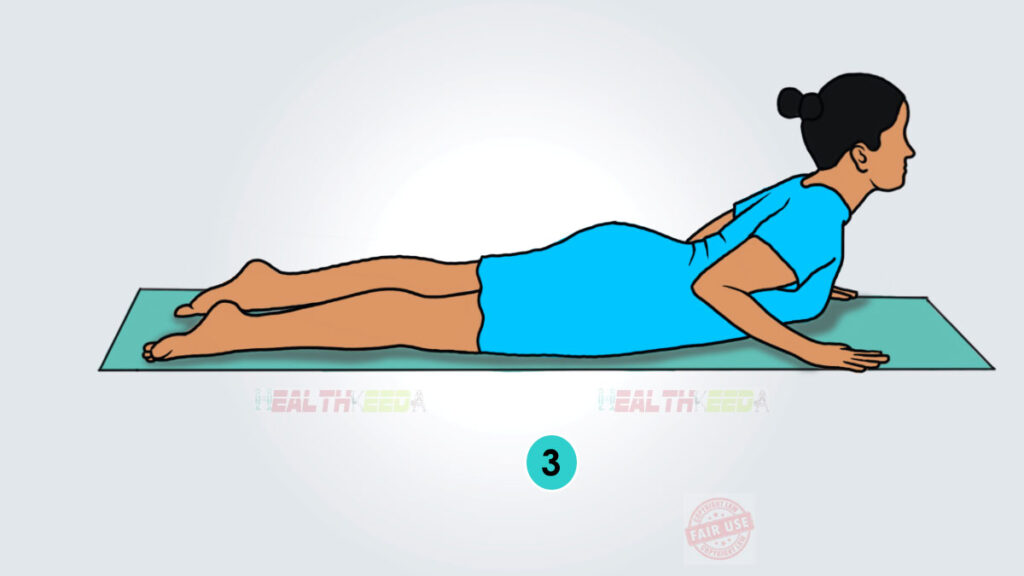 ---
Steadily inhale and exhale while maintaining the position till 10-60 seconds.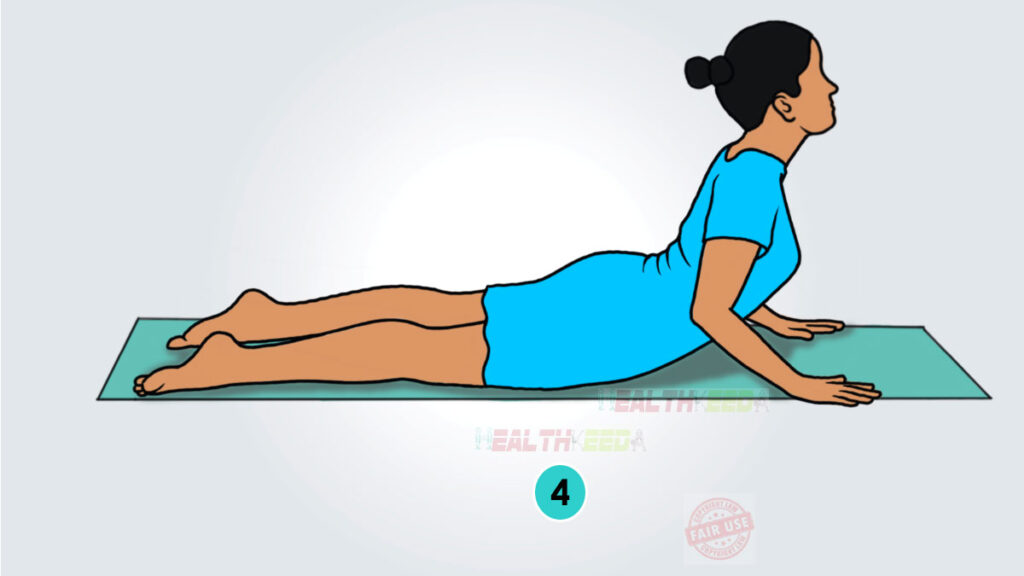 ---
Now, come to your original position slowly with a deep exhalation.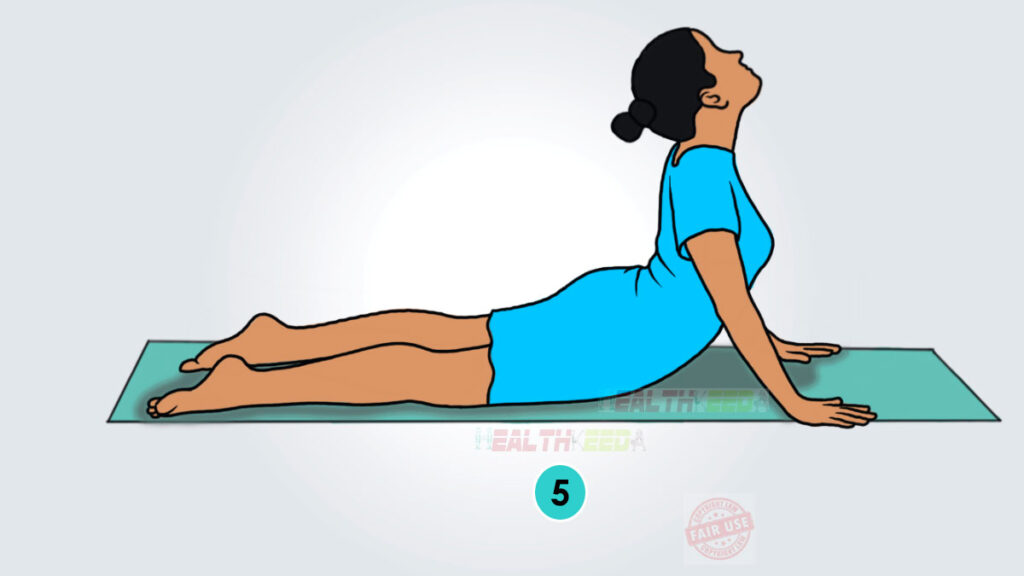 Repeat this process 3-5 times.
Bhujangasana/ Cobra Pose Benefits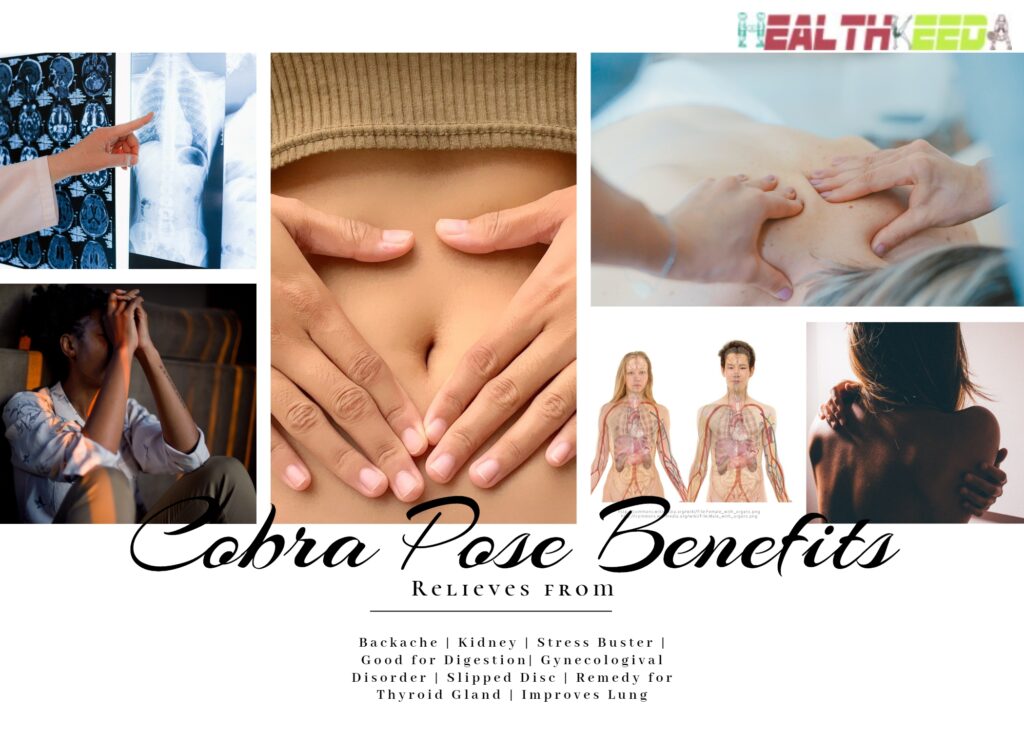 ---
This Cobra pose affects your body either directly or indirectly. The following are Bhujangasana benefits:
Relieves backache: Helps in increasing flexibility and reduced stiffness from the lower spine region. Loosen up your spine and facilitates effective coordination between your brain and the rest of the parts.

Good for kidney: It helps to compress your kidney and removes the stagnated blood, thereby improving the kidney's efficiency.
Stress buster: Gives you a good massage to the adrenal gland, which produces adrenaline hormone. This hormone helps you in easing stress and reducing overall body tension.
Good for Digestion: Bhujangasana benefits your indigestion as it gives proper massage to your organs of the abdominal region such as the liver, pancreas, and gallbladder. Improves your issues like constipation and indigestion.
Gynecological disorders: It's good to treat gynecological disorders by toning your uterus and ovary.
Slipped disc: If it's being performed under the supervision of a yoga therapist, it's beneficial against the slipped disc or sciatica.
Remedy for thyroid gland: Cobra pose regulates your thyroid gland, thus helping to maintain good health.
Improves lung capacity: This asana helps you to expand the chest, thereby beneficial for breathing-related problems.
---
Bhujangasana Yoga to increase height
Cobra pose is especially known as yoga to increase height.
It regulates your metabolism, and thus reduces your weight, which again aids in increasing height.
Bhujangasana Precautions
Bhujangasana has its benefits and limitations. Some Bhujangasana precautions have to be taken care of. People suffering from intestinal tuberculosis, peptic ulcers, hernia should not practice this asana.
Consult a yoga therapist if you have some other health problems before performing Bhujangasana. The one with abdominal injuries should also avoid doing this. The patients of sciatica, ulcerative colitis, and slip-disc should take some extra precautions. Moreover, avoid this during your pregnancy.