Ardha Matsyendrasana is a Sanskrit word meaning Ardha- Half, Matsyendra- King of fishes.
This post is a part of weight loss yoga poses list suggested by Baba Ramdev.
Steps to perform Ardha Matsyendrasana (Fish Pose):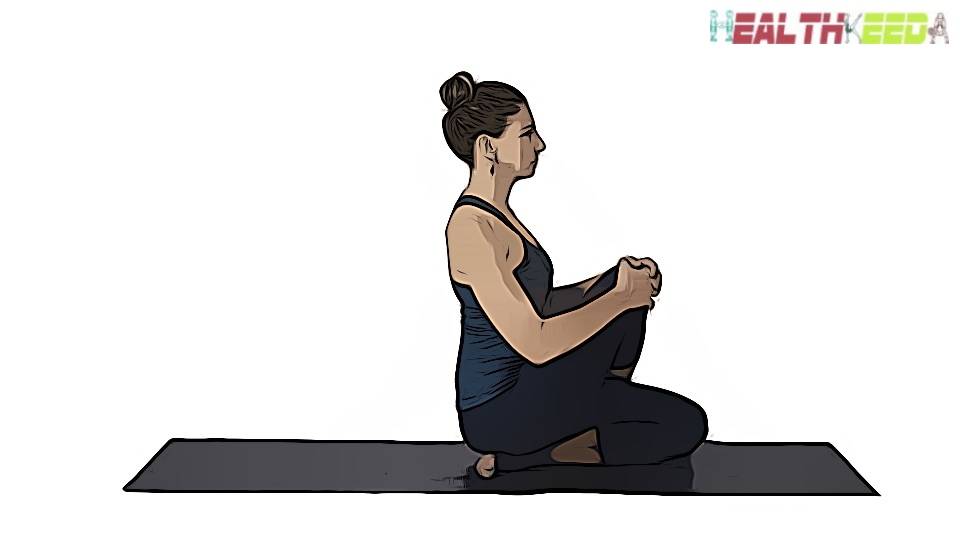 Step – 1: Sit erect. Keep your legs together and spread them forward.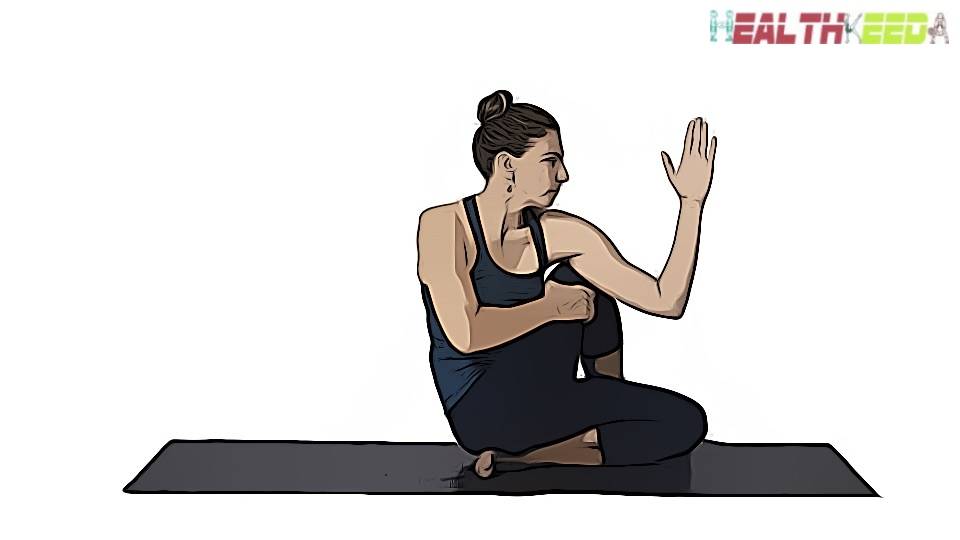 Step – 2

: Bend your left leg. Place your left heel beside the right hip.

Step -3 : Now try placing your right leg over the left leg. And place the right foot near your left knee.

Place your left hand on your right knee. Now place your right hand behind your back.

Step – 4

: Look over your right shoulder by twisting your waist, shoulder, and chest sequentially.

Step-5 : Keep your back erect.

Breathe in and out, holding this pose.

Then release your hands gently. Come back to the rest position slowly.

Repeat the same for the right leg.

Relax.
Benefits of Ardha Matsyendrasana:
Good for a flexible spine.

Increases oxygen supply in the lungs.

Relief in back pain is observed.