The celebrity kid of Bollywood, Ananya Pandey, is a well-known name in the Bollywood film industry. People might judge her for her acting skills only, but we know she has a great sense of fashion.
Wherever she goes- she goes in style. Her outfit, makeup, hairstyle, everything is top-notch. She knows which hairstyle will go with what outfit, and you can get Ananya Pandey's hairstyle ideas from her photos.
Top Bollywood Actresses' Hairstyles
Here are some Ananya Pandey hairstyles that you can recreate.
Half Hair Ponytail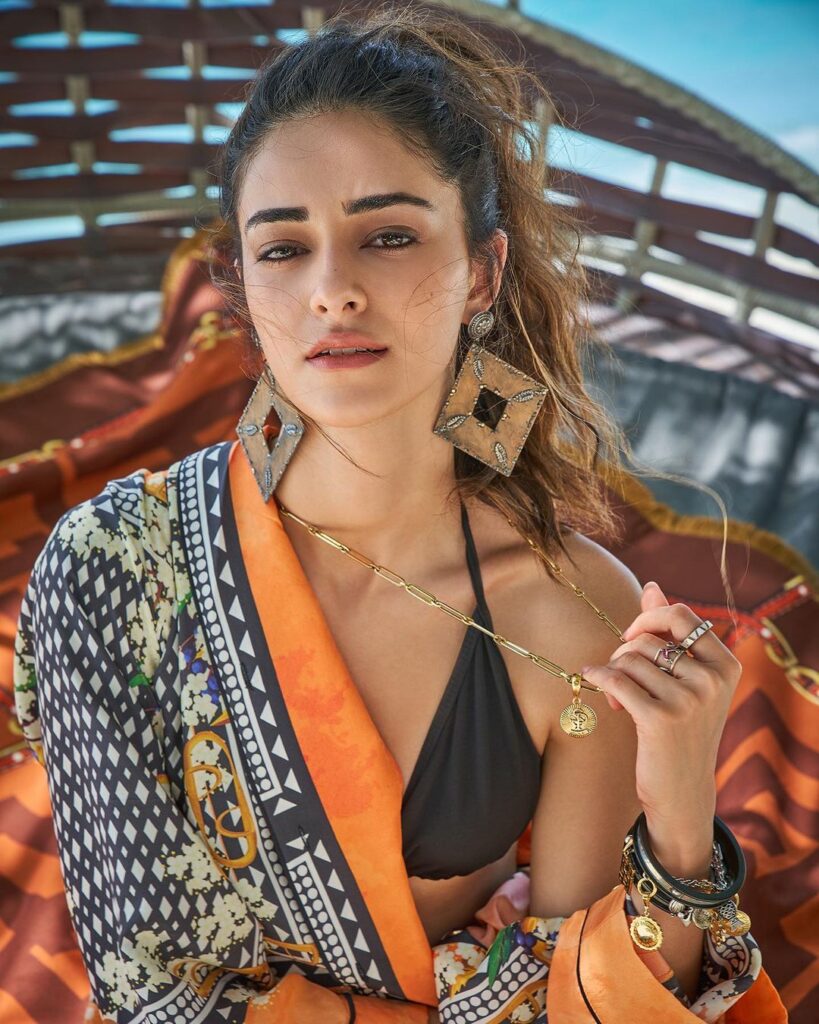 Ananya styled her wavy hair in a half hair ponytail. This look works best when you have short hair. You can recreate this look by taking your hair just like you would for a ponytail but only half this time. Take a small rubber and tie it normally.
For a messy look, comb your hair roughly. This look is perfect for any casual thing.
Center Parted Sleek Bun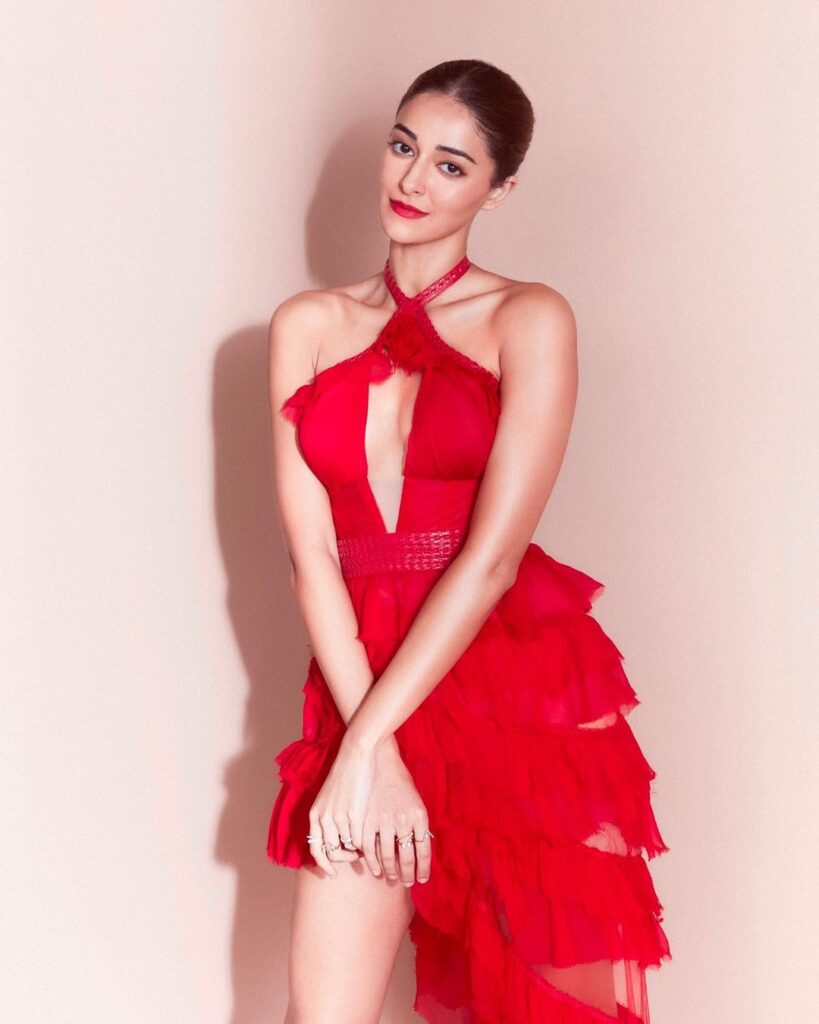 Spotted at Ganesh Chaturthi slaying a center-parted sleek bun in a plain kurta, this hairstyle suited well on Ananya Pandey's oval face shape. You can recreate this look by combing your hair and then parting it from the middle.
Then, with the help of a comb, take both sides of your hair and tie them in a neat bun. Use a hairspray to keep the look sleek.
Middle Parted Loose Curls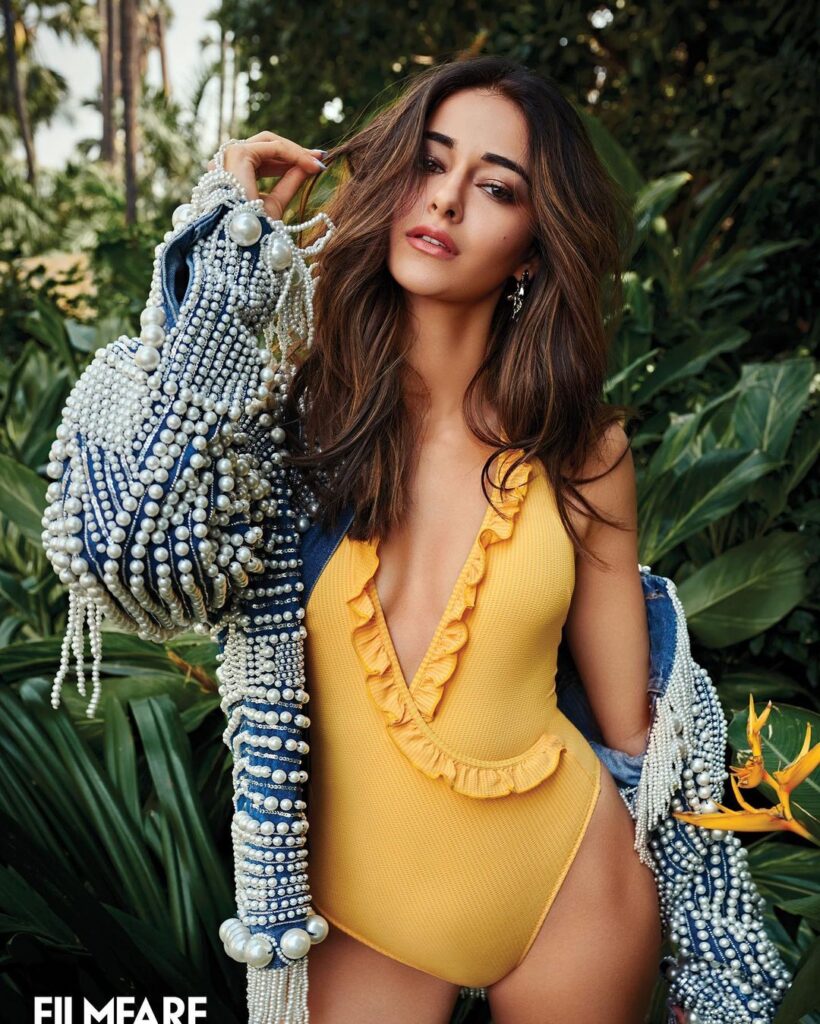 Ananya Pandey's loose curls are perfect hairstyles for thin girls. You can recreate the look by detangling your hair. Now part it from the middle and use a curler to create loose curls. Next, lightly run your fingers through your curls. Now use a hairspray to make the curls stay.
Messy High Ponytail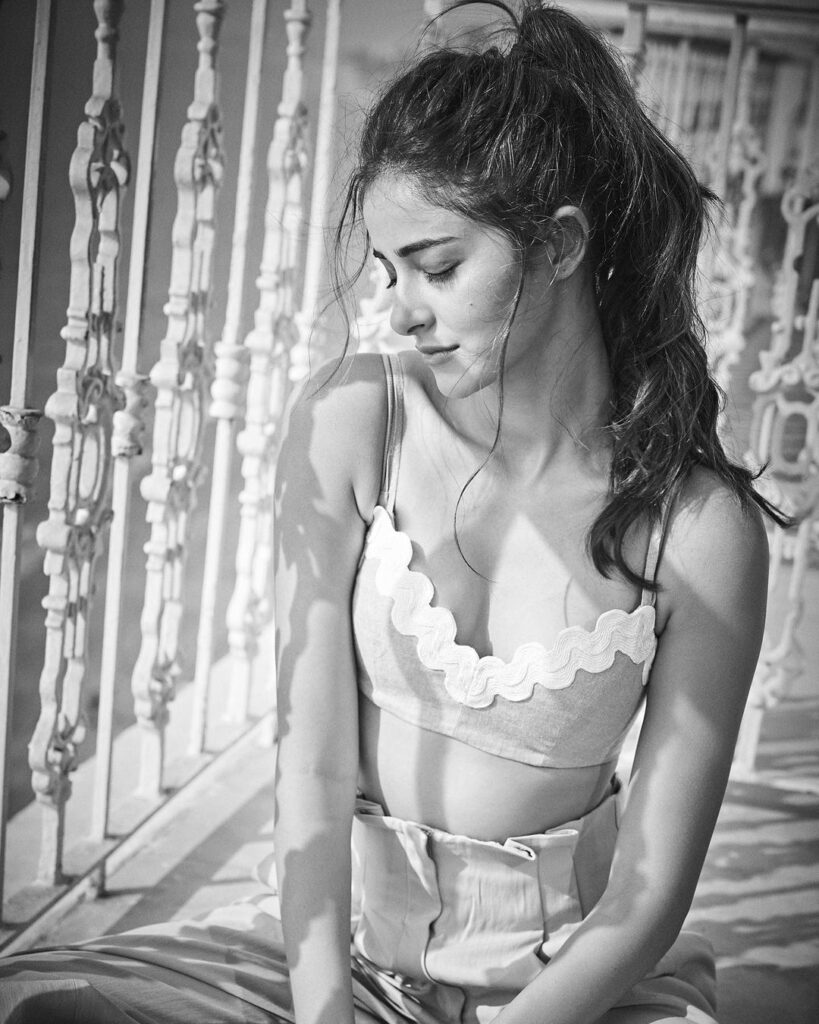 Ananya Pandey looks sizzling in her messy high ponytail look. First, recreate the look by curling your hair (only if you don't have naturally wavy or curly hair). Now tie your hair using your fingers in a ponytail. Leave a few curly strands in the front.
Messy Low Bun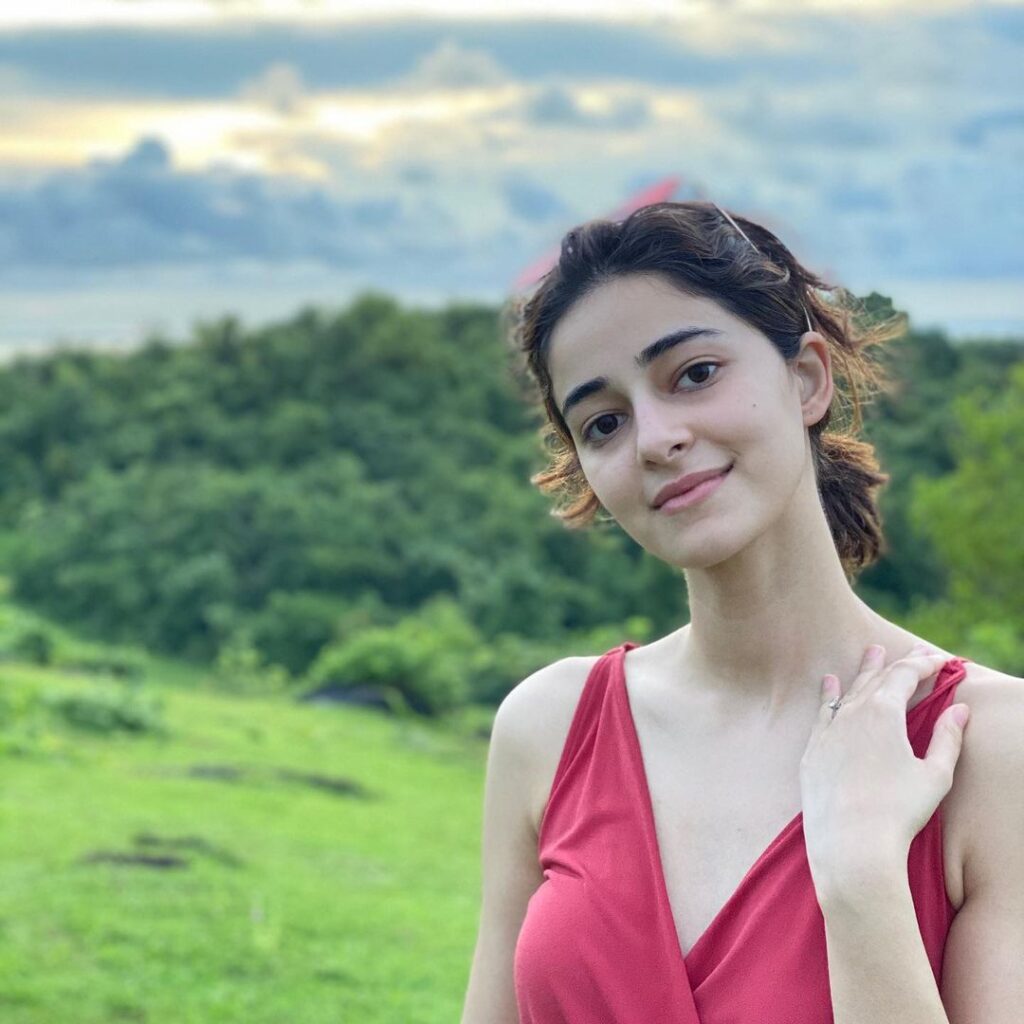 If you have long hair, you can easily recreate these Ananya Pandey hairstyles. Maintain your hair's natural state; do not curl or comb it. Instead, use your fingers to untangle them and tie them in a loose bun.
Wet Hair Look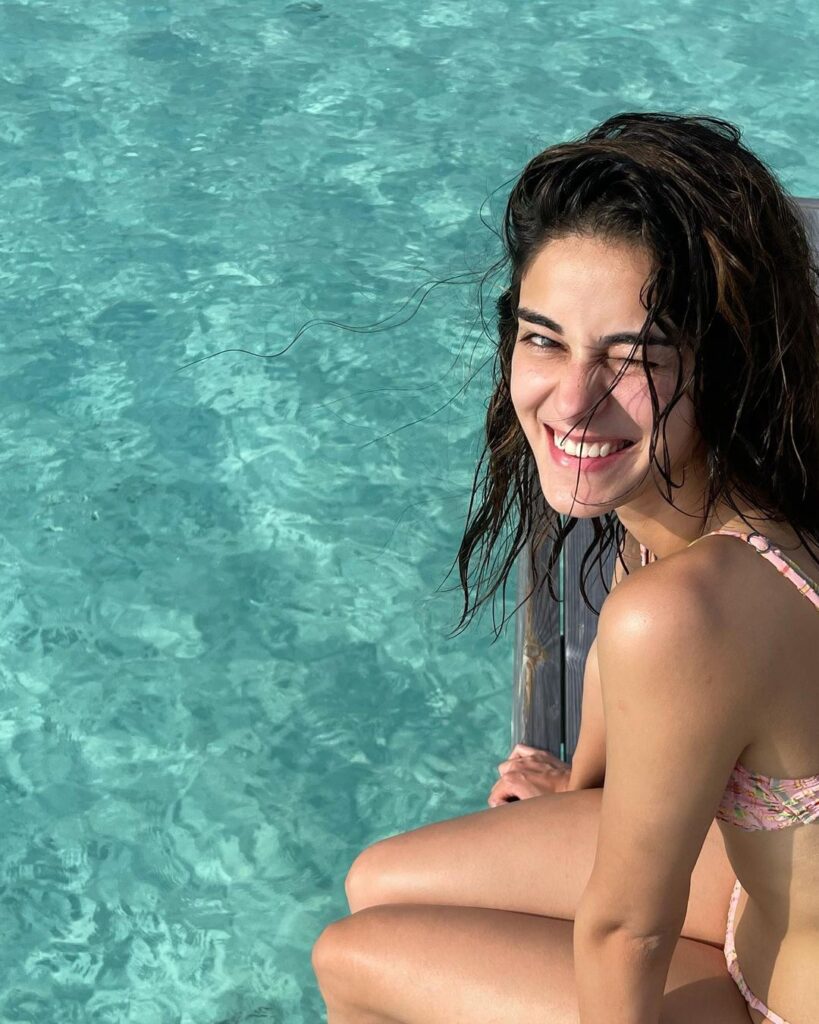 You can still create a wet hair look without actually washing your hair. All you need is a good gel. Apply it from your roots to the end. It's your choice to comb your hair or not.
If you comb your hair, you'll get a neat look just like Ananya Pandey's, or you can create a messy wet hair look. You can try this hairstyle next time you attend a party.
Half Tie
We think Ananya Pandey's comfy look is a half-tied hairstyle. You can also create this comfortable look at home. It's the same as half ponytail hairstyle, but you have to make a bun this time. This hairstyle goes with all types of face shapes.
Side Parted Curly Hair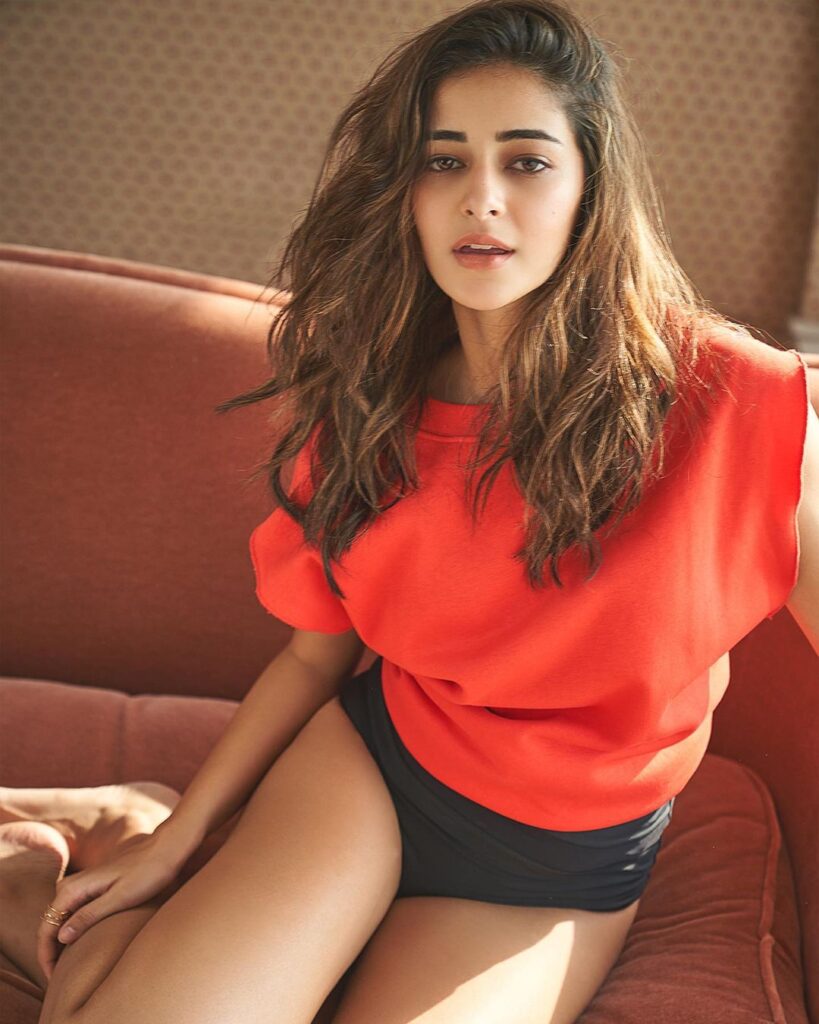 In her film, "Pati, Patni, Aur Woh", Ananya Pandey's side-parted curly hairstyle was her iconic look. You can easily create this look by using a curler. Curl your hair, side part it, and use hairspray in the end.
Ananya Pandey short haircut works both for casual and formal events.
Recommended Post
Sleek and Straight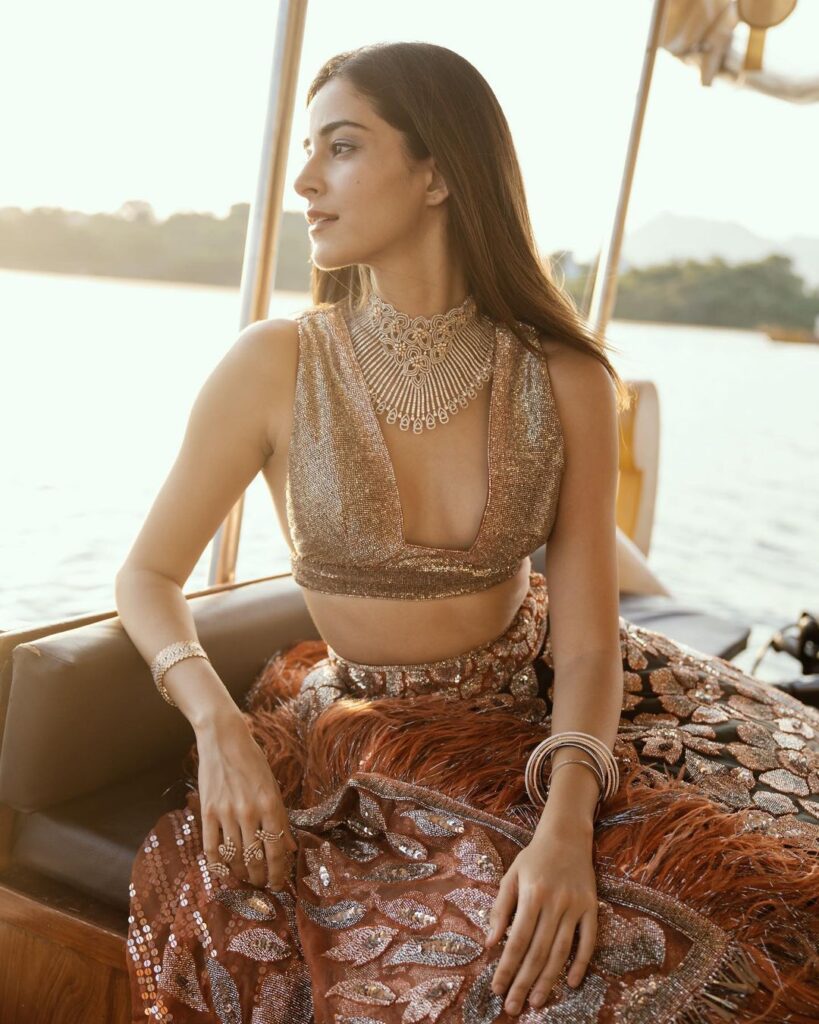 If you're looking for hairstyles in saree, then you should try Ananya Pandey's sleek and straight hair look. You can create this hairstyle by using a hair straightener. Just straighten your hair from roots to ends, make a center part, and use hairspray.
Side-Swept Hair
When you're bored of your regular hair, you can always just side-swept it and create a new look just like Ananya Pandey did. Just run your fingers through your hair and move either side of the hair to another side.
This hairstyle takes only a few minutes and works best, especially if you're running late. You can also try Ananya Pandey's hair color for the best hairstyle.
Conclusion
All of these Ananya Pandey hairstyles can be easily recreated at home by you. All you need is good hair or wig, hair curler or straightener, hair spray, and the mood to make hairstyles.