Kajal Agarwal, one of the top actresses of our times, has been in the news constantly for her brilliant fashion and lifestyle choices. Because of this, women now want to try out the hairstyles worn by her at some point, popularly known as Kajal Aggarwal hairstyles.
However, this tag is not at all enough.
Celebrities have a huge impact on our fashion and lifestyle choices. Being constantly under the lens, celebrities try to keep up with changing fashion and style trends and experiment with their looks.
We, taking inspiration from our idols, also try our best to copy their choices, being enthralled by them.
Top Bollywood Actresses' Hairstyles
Let's have a look at of some the best Kajal Aggarwal hairstyles-
Messy bun with bangs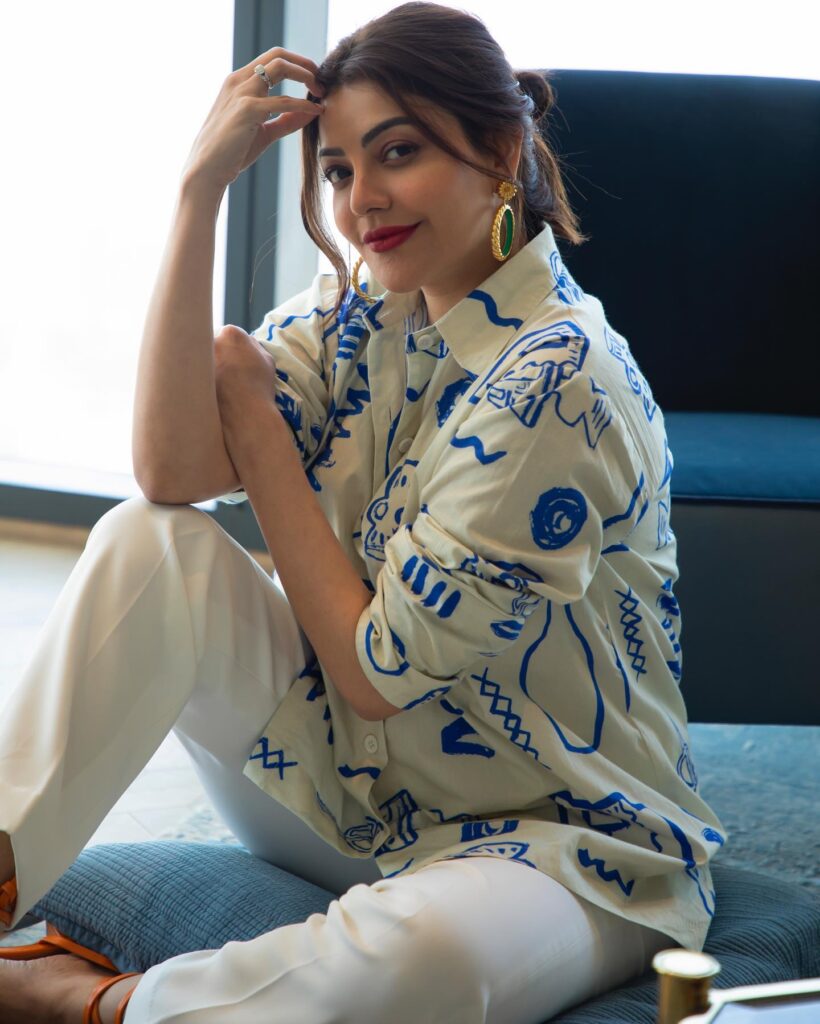 The bold bangs can work wonders for oval-shaped faces and shift focus from the elongated chin. Pulling the hair up from the shoulders can draw more attention to the bangs and add a little playfulness and seductiveness.
Center parted loose curls
The middle part and the loose curls, no matter what the length of the hair is, can frame an oval-shaped face perfectly and tie the look perfectly together.
High ponytail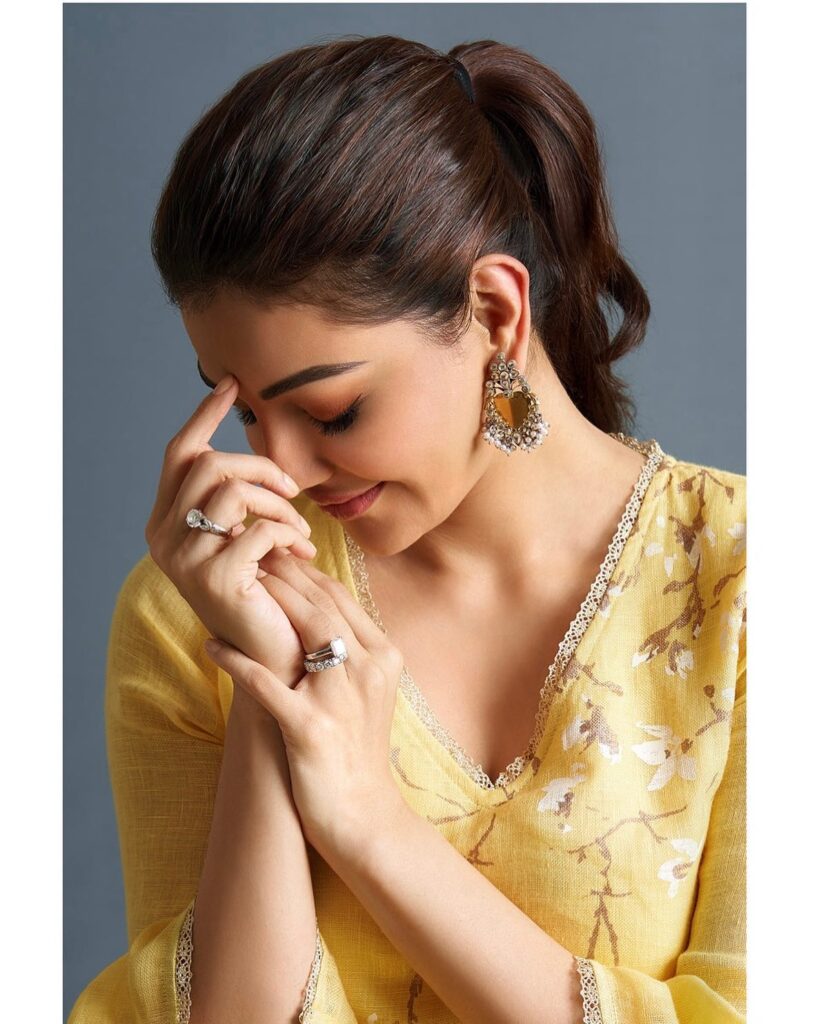 The high ponytail is one of them, perfect for the oval-shaped faces and hairstyles for tall girls. It can lift the oval-shaped faces to make it the appropriate profile for high ponytails.
Center parted straight hair
There's no doubt that the middle part suits the oval faces quite well. Added with long straight hair with a little hair color, it can look more stylish as well as accentuate your features and make you want to flaunt them.
It can be a good option as one of the hairstyles for thin girls.
Side-swept
It can make a face look more balanced and shift focus from the chin. Added with bangs or fringe, it can also make the eyes more prominent. (Like Kajal Agarwal's beautiful eyes). It goes well with a long hairstyle as well as a short haircut.
Side parted voluminous hair
Hair with extra volume can go perfectly with each face shape. The side part adds the modern touch that your hairstyle needs and can be flattering for the features of an oval shape. It can be considered a good option in the 30s woman hairstyle list.
Half tie
This style has been a ladies-favorite for e long for it is versatile. It is quite simple, classy, and looks royal as well. It can be found on the favorite list of every celebrity hairstylist.
Gelled hair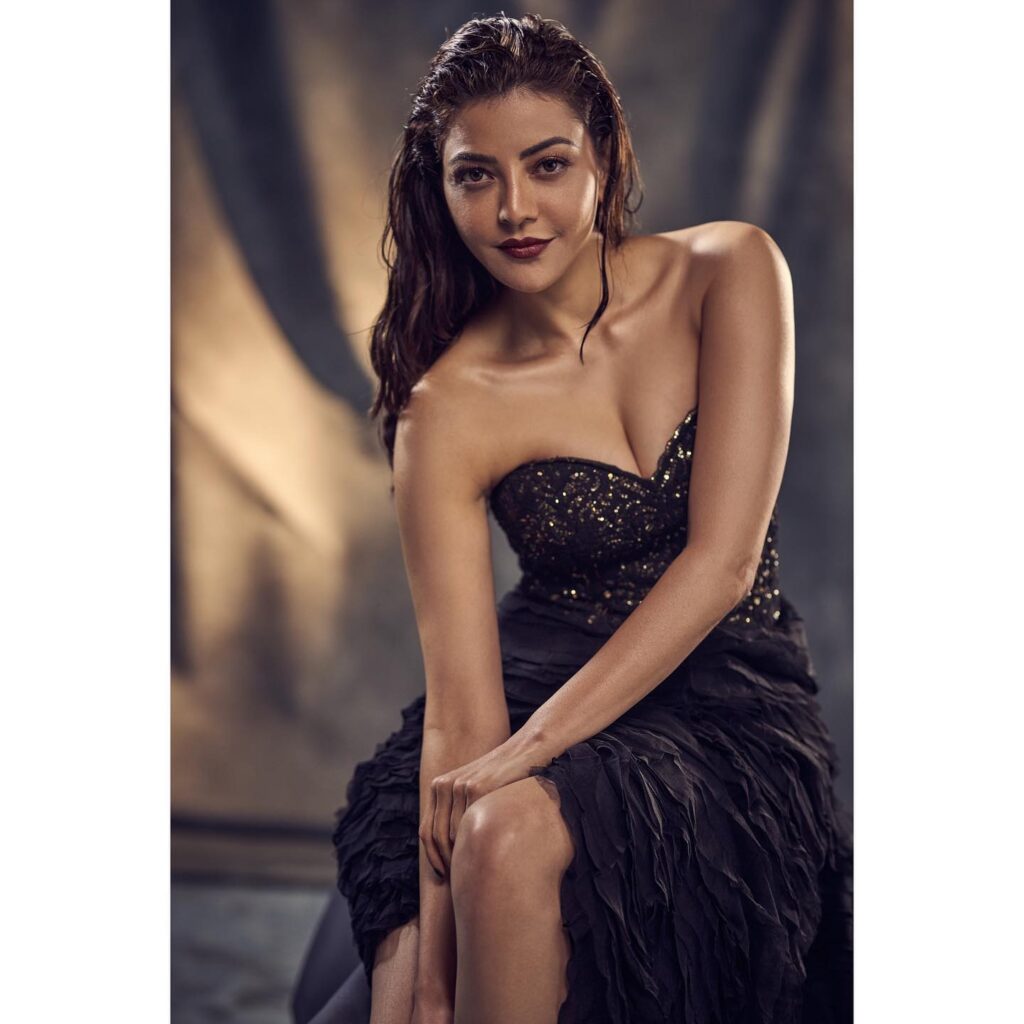 Gelled hair is quite demanded these days for all sorts of classy events. The pulled-back hair draws more focus to the forehead, making a face look more symmetrical. It is one of the professional hairstyles usually worn by celebrities like Kajal Aggarwal at functions or events.
The bandana look
Like the high ponytail, this look can also bring out the perfect shape of the face. It also gives a very easy-breezy look that is great for slumber parties, beach parties, walks on the beach, etc.
Messy high bun
This is undoubtedly one of the hairstyles for working women, for it is the perfect amalgamation of class, fun, and comfort. Pulled back hair undoubtedly works in favor of oval-shaped faces. It is easy to manage as well as easy to be done in just a few seconds.
112 Kajal Agarwal Latest Hairstyles
Conclusion
To get the exact haircut of your much-loved celebrity, you need to know more about the different hairstyles. This article has jotted down a few Kajal Aggarwal hairstyle names that can help you make the right decision.